How to think through whether you should start a business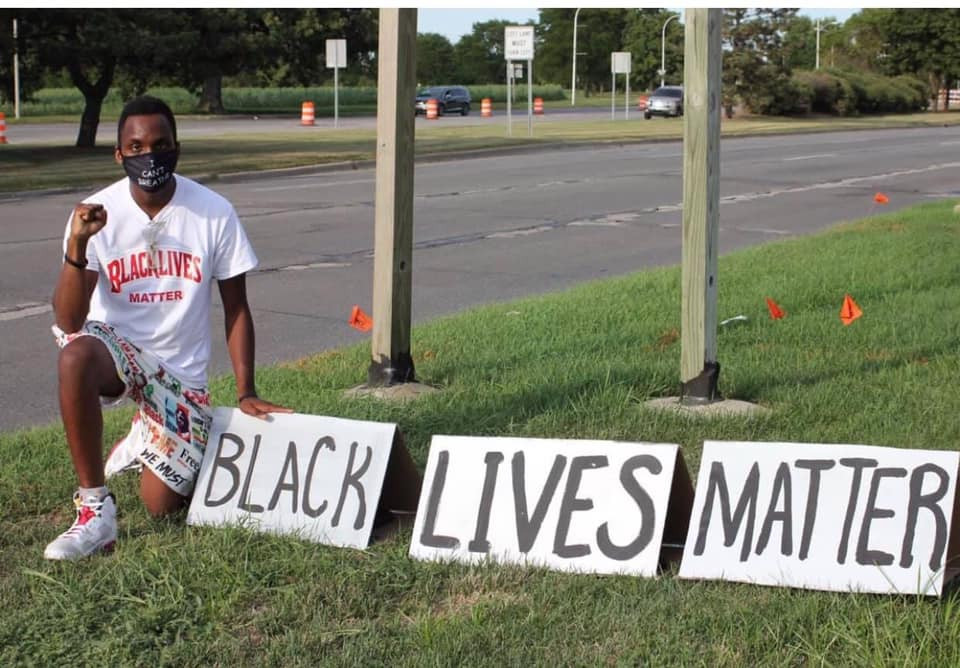 Readers often email us asking us for advice about new businesses they are thinking about starting and we often find that many of them don't have a framework for thinking about a more fundamental question: why should or shouldn't you start a business?
Below, you'll find how successful entrepreneurs from across the city thought about this very question when they were considering whether to start their businesses.
Candrice Austin: CEO
Competing in pageants for so many years. I'd have to pay a mua to come out to the pageant and (paint) my face as is pageant Girls say. I found the brushes being used after a while would feel like pine needles. Fast forward to my retirement in of pageantry in 2018. I was speaking with Tiara (My Bestie)about the experience with the harsh feeling of the mua brushes. Read more>>
Bianca Heath: Copywriter
Freedom! I wanted to own my time, while using my gift of writing to help other women entrepreneurs. I'm a homeschool mom, and it's important that I control my schedule and still have something that I'm passionate about. Copywriting gives me both. Read more>>
Tamiko Mills: Business owner
My thought process behind starting my own business was that I didn't want to work for anyone doing something I didn't feel like doing anymore but I also needed to make the equal amount or more than what I was making. I also needed to figure out how to sell my craft to people. Read more>>
Cartiear J. Madlock: Filmmaker & Visual Storyteller
The thought process behind starting my own business was to fill a void in a space that had been vacant for far too long. I simply wanted to raise awareness of black-owned businesses and negate the negative stereotypes that were commonly perpetuated. Once I got the ball rolling on those things, my focus shifted from "keeping us from looking bad" to "doing whatever it takes to make us look good." Read more>>
Stephanie Johnson, LPN: Founder and CEO of New Standard Learning Center LLC
New Standard Learning Center, LLC focuses on changing our healthcare system by ensuring that our new concept of system of care, the patient-centric approach, is taught to millions nationwide and it is the thought process behind starting my own business. Read more>>
Ope Shomuyiwa: Business Owner
My decision to start a business came from a hobby really. I started making body products and I found it to be therapeutic. In the past, I had issues with my skin and I was able to overcome them & I figured that I could use what I learned about my skin to help others to overcome their skin issues. I also want to use the platform to start a non-profit organization that helps the homeless population with toiletries. Read more>>
Simone Little: Business Productivity Coach and Strategist
I've never been great at sticking to someone else's rules, especially in the corporate world. I enjoy spending time with my friends and family and being able to take time off and not being restricted to just the weekend. I felt moved to create circumstances to live life by my own rules. Read more>>
Brittany Garcia: Photographer
I've always had an entrepreneurial way of thinking when it comes to my creativity. I also knew I always wanted to own my own business and bring my gifts and abilities to work. I had always been the girl in the corner with the camera at all of the beautiful events in my life. I would always want to capture precious moments and believed them to be such a gift to whomever was involved. Read more>>
Chantelle Douglas: The queen of digital marketing for health & wellness professionals
I wrestled with becoming a business owner because in my family everyone works until retirement. I just knew that wasn't my destiny. After working dozens of jobs and none of them in the field I graduated in I decided to take radical action. It was either continue to work jobs I was not passionate about or create something that I loved to do and do it on my own terms. Although it is the road less traveled I have been enjoying the journey. Read more>>
Laura McMahan: Director of Laura's Lessons
My Piano Studio just sort of happened organically. I have been known to stalk a good massage therapist when I find one since spas will not tell you where they move on to keep your business. I had one of the best massages of my life so got to asking about them and found out they lived in my neighborhood and had a daughter who was interested in piano. Read more>>
Tiffany Jester: Educator & Foodgasm Connoisseur
Thee Chef J LLC was officially established in April 2020. Many individuals, including myself questioned if starting a business during a pandemic would be a great idea. I had to remind myself of the vision that I had and I knew that no matter what storms I would endure, God would strengthen me. What many people did not know was that I had planned to go into business prior to the pandemic however, due to teaching full-time and being a single parent, I was not able to dedicate the time needed to start my business. Read more>>
Joiya Dai Anderson: Model, Actress lover of Fashion and Beauty
The thought process behind Shimmer Me Lips was actually because I have always loved lipgloss. I love Beauty, make up lipstick all things Beauty. I always wanted to go into the Beauty supply store and purchase some gloss. Then I went to see my Aunt Freda and she introduced me to nighttime lipstick( a night lip moisturizer). I talked about it so much, until my mom made me a lip balm so that i would have. Y own night time lipstick. Read more>>
Charlece Bishop: Licensed Marriage and Family Therapist & CEO
To be frank, I never thought I would own my own business…EVER. I had dreams and aspirations to climb the ladder, beat the odds, and dispose of the misconception of the black woman in the workforce. However, things slowly changed when I actually entered working in corporate America. At the beginning of my journey, my expectations of the corporate lifestyle were being met. I was granted a private office, minor flexibility in my schedule, and most importantly, the ability to climb the ladder as a minority. Read more>>
Dominique Hobdy: Founder/CEO of SACRD Media
I started planning my business about a month before Covid hit the US & lockdown with the intention of putting a spotlight on Black brands in a way that I hadn't seen done. I wanted to focus on creating a truly luxe experience and helping Black founders understand the benefits of affiliate marketing. My intention was to not only uplift Black-owned brands but to give Black consumers what they deserve in terms of aesthetics. I had no idea at the time what the world would look like in just a few months and how much focus and intention would be put into shopping Black. Read more>>
Sequoyah "DataBae" Glenn: Marketing Strategist & Media Culture Disruptor
When I was in radio advertising, I noticed how Black businesses (and professionals, too) were approached (or not approached) differently thank other businesses and it really irked me. So many Black businesses in that market had products and services that served the general market, yet many sales folks wouldn't prospect them or know how to appropriately. I would see them not respect budgets in the same way they would White or other businesses owned by different ethnicity groups. Read more>>
Dany Rose: Salon Owner
My thought process for creating Bleu Rose Studio was quite simple! The ability to have a personal, one on one experience with all of my clients was the most important component in this creation! There is something magical about making that connection with the people who support you. Read more>>
Allison Burke: Behavior Change and Weight Loss Specialist
Simply that too many people struggled with finding a balance between their love for food and their ideal lifestyle and their health and wellness. Yo-yo dieting, binge eating and crash dieting is rooted in the thought that we must create extreme restriction to see noticeable results. We must be suffering in order for our fitness programs to be working. I create a systematic approach to measurable progress with minimal restriction. I also work with clients to undo years of eating behaviors that perpetuates this ongoing cycle. Read more>>
Dominiqua Eldridge: Graphic Designer, Digital Artist
I've gotten to a point in my life where I was tired of feeling under valued within a work place. So, thanks to covid-19, I decided to leap out on faith, and official start my graphic design / art business, uniik, full-time. Doing this time, I've learned how valuable my talents are. Even though the journey has been a little scary, I can honestly say, I am happier owning and operating my business. Read more>>
Aaliyah Womack: Esthetician/Body Sugaring Expert
My thought process while starting my business to be completely honest was "I have nothing to lose" and nothing beats a failure but a try. I was at a crossroad in my life and although I love doing what I do I did not feel appreciated working for others. I wanted to be able to spend quality time with my young son and take control of my own life and flourish in my passion for aesthetics building my own brand and something I could be proud of. It was the best decision I have ever made and I don't regret the journey through good and bad times of building my business because it has made me the woman that I am today. Read more>>
Ashley Lowery: Chef & Coach
I knew I could prepare quality food and I could imagine myself cooking for others. I took a chance on myself and I succeeded beyond my expectations. Life is about taking risks, and making sure you leave your mark on this earth. I want to fulfill all my dreams and goals , before my time is up. Owning and creating a business has always been in the back of my mind, and now my dream is becoming my reality. Read more>>
Natalie Luisa with ATL Royal Services: Professional Real Estate Photography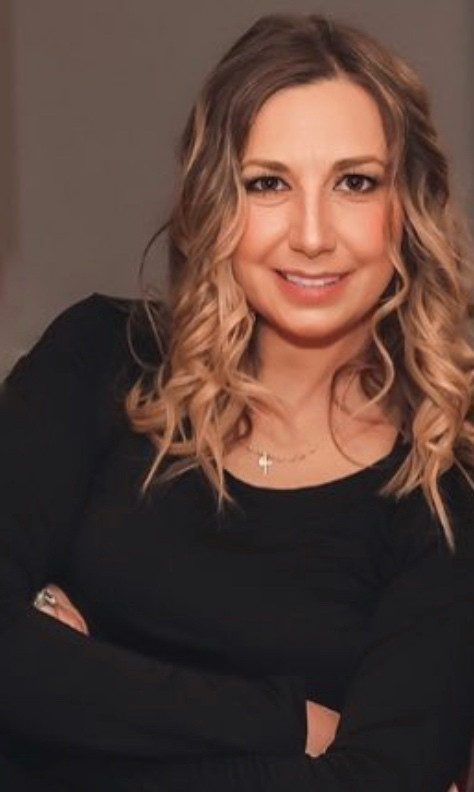 At that time, I was going through some hardship. I had just moved into Atlanta and I didn't know anyone nor did I know much about the city – just a single mom trying to raise her child. At "that" moment I knew God had bigger plans for me.  I had a M-F job and I was blessed to have an amazing boss who was very supportive and encouraging. Read more>>
Marsha Marshall: Owner and Senior Consultant
The original thought process behind starting Marshall & Marshall Nonprofit Consulting was to initially generate residual income. We were both working full time jobs, but believed we both possessed skills and expertise to offer services that businesses and nonprofits were in need of. Read more>>
Cymphoni & Rubi Laster & Martinez: Fashion Designer, Fashion & Interior Stylist
Runi was created by two fashion creatives love of design and styling. We felt there was a need in the market for quality garments that were distinctive in design for those who want to stand out. We create our own trends and focus on making each client feel great in everything that they purchase. Read more>>
Erick Rodriguez: Recording & Mixing Engineer, Music Producer, & Music Educator
For me, Starting my own business has always been one of my biggest motivators. I knew at a very young age that my passion would lead me down a fulfilling career path, and my passion was music. I didn't know how to articulate exactly what that path would be, but i know music would always be my side when i did. After that, every decision i've made has been to further that goal. Read more>>
Takeshia & Brittany: Owners of Bestfriend's Little Boutique
When we began thinking about starting a business, we initially thought about what we would be able to show and teach our kids from the process. We both work full time careers, but wanted to teach our kids that there are other alternatives to making a living. Read more>>
Kanesha D.: Full Time Mom & Successful CEO
Becoming & acquiring Financial Freedom for my son! I'm not going to miss a beat when it comes to him that's why I go so hard. Read more>>
Scott & Shaté Hayes: Mental Health & Career Development Experts | Writers | Podcasters
In our relationship, we're in constant conversation about generational cycles as well as mental, emotional, and spiritual heath. We're both writers, and we share our thoughts on these topics on various mediums. The Love Haze Podcast is our way of bringing those conversations to our community in hopes of it helping all of us to choose healing in every area of their lives. Read more>>
Bensky Belizaire: Digital Creator & Podcast Host
When I was in college, I was involved in a business club called NABA (National Association of Black Accountants). Throughout my 3 years involved, we would host events on campus where we would bring in professionals from the business world to talk to us about professional development and skills such as resume writing, effective networking and interview skills. The only issue was that during school, these events mainly catered to business students. I noticed that students in all fields need these skills to be successful. Read more>>
Ashleigh Stephens: Co-owner of Wild Society LLC. hair extension & education company, extension & lived-in color specialist.
I was in second grade when i first heard the word entrepreneur. It was career day, and my classmate's father told us as an entrepreneur, he was able to set his own hours, and decide what he was going to get paid. I knew that's what I wanted to do too. The how came a few years later in 10th grade when I got my hair professionally colored for the first time. Read more>>
Teri Moore: Business Owner
Wanting to start my my own business has always been a passion of mine. When I was growing up I wanted to open a Personal Care Home for Seniors. I have always wanted to help people I feel like that's my purpose in life. Although starting a cleaning company wasn't an original thought losing my job during the pandemic was a perfect opportunity to step in and help people. Even though we were quarantined cleaning is still not most people favorite thing to do, hince the birth of My Cleaning Bees! Read more>>
Camelitia Harris: Owner of Cleaning Company
I enjoyed cleaning. It's so therapeutic to me. So one day I thought, why not start a business doing something that I love to do. And I did just that. At the time, I was working in Property Management as a full-time employee. When I got off work, I would go home and plan everything I wanted to do and do research. Once my mind is set on something, it's hard for me to stop. Read more>>
LaRod Jones: Music Producer & Engineer
Honestly, I wasn't planning on starting a business. I just knew something in my life had to change. I worked a good paying job at the time, but that was it. I felt like I should be doing more with my life. I felt I was slowly dying inside, my time was more valuable. I also watched the older employees, the OGs so to speak, complain about the job every day and how much they hated it. Yet ,they were so happy to retire from that job. Read more>>
Byron Brooks: Activist & Social Entrepreneur
As an activist and agent of change, I have directly witnessed and been affected by issues hindering, ostracizing, and more simply hurting our communities. I quickly came to the realization that we must be the change of which we seek. So eventually, I founded my own 501c3 organization: From The Hood For The Hood. Read more>>
Kimberly Martin: Facilitator of Children's Learning
Waiting for someone else to tell me when it was time to level up did not settle right with me. I have always been a progressive thinker. I adjust quickly to situations and I try to keep up with the changes that happen in my everyday life. When people think of an educator, they picture a person standing a the front of a classroom calling on raised hands – that simply isn't my description. Read more>>