What was your thought process behind starting your own business?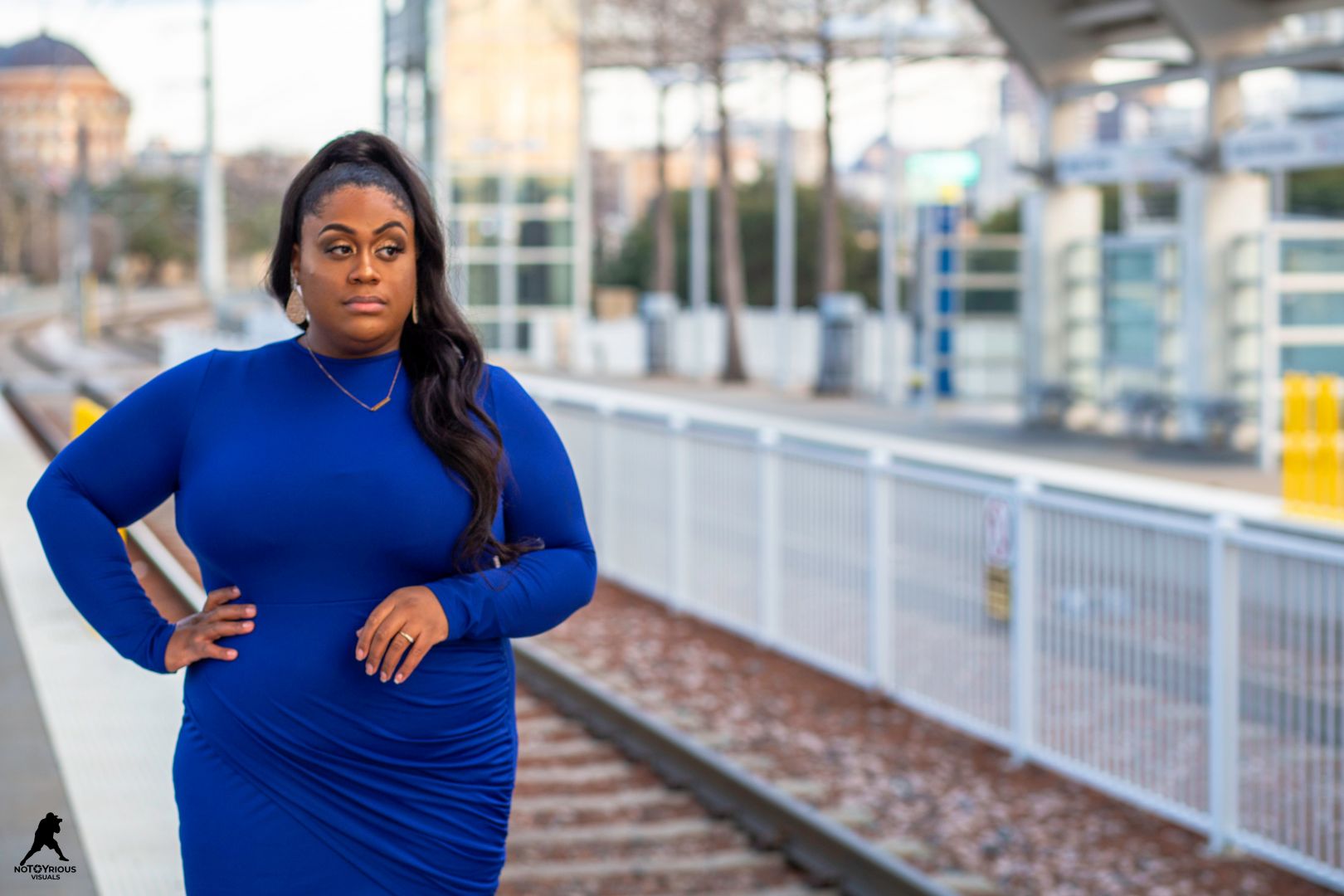 Starting a business is a commitment and requires dedication, resources and sacrifice. We asked some of the rising stars in our community how they thought through the idea of starting their own businesses.
Chasity Hill | CEO and owner of Slappingtacosatl
We'll my upbringing and growing up poor working dead ends jobs. Coming from nothing literally! I decided enough was enough my kids well see me work hard to leave them something! I never had anything my own! So my kids and my mom was in my thought process behind me starting my own business… Leaving them a legacy and taking my mom with me to the top! Read more>>
Nicholas Davis | Entrepreneur
My thought process for starting a business was that the only way to truly educate and provide opportunity is to create my own business and platform that would not only allow me to educate, but to allow us to then provide opportunity. The more we educate each other and become of resource to one another the further we can soar. Read more>>
Darlaina Rose | Emotional Code Practitioner, Life and Health Coach

I was already doing the work for free. They said find something that you love and you will never work a day in your life. I definitely decided maybe I should start getting paid. The way my life progressed 9-5 never worked long term. My longest job was 4 yrs and the shortest was 6 weeks. For me I knew right away when I got there I would be leaving, I would either leave on my own or get asked to leave. God was kicking me out of places left and right trying to get me to see to do this work. It took me awhile to know that this gifting will make way for me. I got it now though. Read more>>
Golden Armstrong | Fashion Boutique Extraordinaire
The thought process behind starting my own business was simple…I wanted to be my own boss! While I was in my corporate job they had control over how many vacation and personal days I was allowed each year. Then the question became, what constitutes a personal day versus a vacation day? Just going through the process of having to "request" time off really started becoming a problem for me, especially when it involved activities related to my family or to my well being. Read more>>
Natasha Williams | Spoken Word Artist/ Published Author and Publisher/ Model / Brand Ambassador
For me, I wanted to have a career doing something I absolutely love doing but something that could also help other people besides myself in the most positive ways. My brand and business are merely about art and creative expression from my poetry, to the books I write, the modeling I do , to the books I write, edit and publish for others. Starting my business has been both a learning process and rewarding to everyone I have worked with and myself. Read more>>
George McPherson | Real Estate Investor/Coach
I started real estate investing because of the freedom it could provide for me and my family. My wife was diagnosed with lupus which caused her to have kidney failure and she recently had a kidney transplant. Throughout that time she had several doctor visits which I never missed one. When I was working a 9-5 upper management could understand that I had to be there for my family. Feeling frustrated and overwhelmed and decided to take the leap of faith and take on real estate investing full-time. I then realized that there were many other people like me that wanted to achieve the same goal but could afford a $50k program. This was the catalyst that George McPherson Real Estate Investment Academy was born from. Read more>>
Sophia Marchese | Co-Founder
Simply put, Happy Seed began as a platform to encourage people to eat more plants. The idea was to speak to people through delicious food that just happens to be made with plants only. We're so proud and grateful that veganism is moving into the mainstream, but it can still be a huge lifestyle change for those exploring a vegan diet. We wanted to meet people where they are by creating chef-driven dishes that celebrate plant ingredients while being flavor-forward and just as good (if not better) than their animal-based counterparts. Read more>>
Cortney Cook | Founder & CEO of C3 Luxury & Co.
My thought process behind starting my own business was able about setting my 3 daughters up for entrepreneurship! My 3 daughters range from ages 13 to 2. It is often extremely challenging for me to wrap my brain around their unpredictable, yet fashionable style. Starting a children's boutique was perfect in that they are now able to make decisions about product selections that directly align to how their style + personality = individuality! Read more>>
Ashley Butler | Entrepreneur | Wine & Spirits Influencer
The thought process behind The Ashe Bar is simple. I love indulging in wines & spirits. I enjoy expanding my palette. I enjoy curating cocktails. I enjoy collecting cool barware and drink-ware. I enjoy elevating my beverage experiences. Each of the things previously stated lead me to establish my business.The Ashe Bar is an untraditional Beverage Brand. It's inspired by the worlds of wine, spirits, and mixology and aspires to break the rules associated with standard drinking procedures. The mission is to elevate the beverage experiences of those who dare to be liberated through uniquely designed barware and drink-ware. Read more>>
Diamond /Brandi McNeal | Executing Black Business, LLC (Consulting)
The thought process behind us starting our own business was to create a hub for the Black community to showcase their products and services as well as provide them with the information and resources that we lack in the Black community. Read more>>
Tiffany S. Carter | International Best Selling Author, Executive Consultant, Motivational Speaker
My thought process, behind developing a company, was to give others an opportunity. I wanted to leave a legacy for my family, the way I seen fit was to establish a family business. A business, that I could pass on to the next generation, but also one that can stand in my absence. The final thing, I considered while starting my own business, is that I was building on the things I'm passionate about, which in return allowed me to buy back my time. Read more>>
NaTasha Cameron | I am a MOMPrenuer
My thought process is always about my children and my community. My goal is to create a legacy for my children's, children and create jobs in the African American community.  My mission is simple – to keep black dollars circulating in the African American community and to be a part of restoring black economics. Read more>>
Sydni Allyse | CEO of First Class Collection
I started First Class Collection when I had previously lost my job working at a restaurant/lounge, and the ceiling collapsed. I was out of job and had a bag full of $5 bills that I saved from tips. Instead of blowing a bag and going shopping, I decided to invest in myself and do something that I always dreamed about. I would always talk about starting a clothing line, and since I had nothing but time I just went for it. With the closing of the restaurant came a loss of income for reasons beyond my control that became a reality. I didn't like how that felt and never wanted to experience that feeling of loss again. So I took the money that I'd saved in tips [$5] and instead of blowing it at retail therapy to help compensate for my loss of employment, I decided to really invest in myself and actually DO what I'd been dreaming. Read more>>
Ephrat Lipton | Co-Owner and Managing Partner of Atlanta Center for Wellness, LLC
I decided to start my own business mostly to control my own destiny. My husband had gotten laid off from a 20 year career job. I saw him work half his life for an organization, and then have no control over his career path. I was determined to have more autonomy. I was a therapist at a psychiatric hospital and was in a part time private practice owned by a psychiatrist who was retiring. The hospital was selling, so I felt I had to pivot quickly to insure I had an intact place to practice. Read more>>
Conrad Dailey | Entrepreneur & Student
I always knew deep down, I wanted to be in charge of something and create things others can enjoy or helpful to my peers and community. Now what exactly that business venture was going to be, I was not sure but i wanted to set a realistic goal and see my results and experiment with a business, I don't plan on stopping in the entrepreneurial world with just B.A.G in due time I plan to do much more in the business world and in general as a person by constantly learning and refusing to be complacent. Read more>>
Danielle Brown | Artist Trainer and Developer & Image Strategist
My thought process behind starting my business was about finding financial stability in a career I loved. I knew I had God given talents that would be able to support me, so, I created Makeup Craze. I didn't know what I was doing at the time but I loved making woman extra beautiful and I had a true grind to be make it! Read more>>
Erica Gray | Owner
Being able to have more flexibility with my schedule. I hate the thought and feel of consistently being strictly by the book and adhering to a schedule with little to no room for adjustment. Read more>>
Kimberly E. Stone | Model, Entrepreneur, Inventor & Fashion Girl
It was something that came very naturally to me as a child. As I admired older business people and realized the thrill of having something of my own I began to practice business and reap the rewards of making money at a very young age. Many of my peers were very supportive and patronized my hustle by purchasing items, handmade and created. I remember my elementary school days of begging my mother on the way home from school to stop by the gas station to buy a pack of Mamba candy and breaking it apart to sell the next day at school. Read more>>
Andrew & Amber Vassell | Co-Owners of Sweet Peas Play
Three things: Freedom – Having control over our time was a major factor for us.
Ownership – Not relying on an employer for income Wealth – Unlimited earning potential in the world of Entrepreneurship Read more>>
Shequana Jenkins | Entrepreneur & Storyteller Consultant
That's a great question. Starting EditHer Now, LLC was divinely created and inspired composing of three words describing my former work environment, experience, and present timing of my calling in life. Given my personal and professional life, I was graced to enter rooms, in which I was surrounded by and worked with predominantly women. Although, working at different companies, they always gravitated towards me to tell their stories, such as searching for job opportunities, resumes updates, help to mentally process current events within a culture/community, write letters for house approval, communicate effectively in relationships, to personal matters. Literally, they'd become transparent and share private matters with me. Read more>>
K.D. Smith | Entrepreneur and Brand Coaching Consultant
My first thoughts were really what could I do to generate some extra income. I would say that was my baseline thought, what can I do to add income where I desperately needed it. I had just quit my previous job and was struggling to find anything long term and sustainable. I think one thing people don't talk about nearly enough in the job search is how truly frustrating it is to be concerned overqualified for many positions and under qualified for others. Read more>>
Bulinda Wright-Jones | Life-Coach, Global Speaker, Published Author, Podcast Host
It actually feels like it's in my DNA. I guess you can call me a Serial Entrepreneur. I have had multiple businesses in my lifetime from making custom-made gift baskets, personal travel concierge, Noni product distributor, natural cleaning products, health supplements, event planner, caterer, and now I'm the owner of Keep Looking Up with B. Wright-Jones, LLC where I'm a certified life coach, published author, blogger, global speaker, and podcast host. Read more>>
Brandon McCoy | Cinematographer (DP), Editor, Graphic Designer

I think working for someone else and being on bi-monthly payroll was getting old. Producing work that needed to be done everyday consistently on that pay was rough. The feeling of being undervalued was a big factor as well. I needed to show doubters that I could eat by my self and still get fed, Ya know? I worked a year and it was just tiring and mood dampening. The jump to self-employment was rough at first, but is well worth it now. Read more>>
Monique Narcisse | CEO OF MoeGrowLLC
I created my All Natural and Handmade haircare business to help boost self esteem levels of any individual that is battling with hair loss by regrouping your hair and edges to a healthier state.. When making my products, my main goal was to formulate a product that will be safe for babies, all hair textures and any ethnicity.. Read more>>
Courtney Baker | Business Professional, Doctoral Student & Mental Health Advocate
The only person you are destined to become is the person you decide to be." ―Ralph Waldo Emerson. My brand Sit In Your Truth was created to build a community of people that can leverage one another's experiences to develop self-coping and problem resolution tools. Sit In Your Truth cultivates a space where people feel vulnerable enough to share their experiences. This was and continues to be extremely important to me. Often, we find ourselves on a journey we think is ours alone. However, none of us walks down a path that someone else hasn't experienced in some capacity. Sharing our truth empowers us to heal and use our voices to help someone else. Read more>>
Shawn Solinko | Entrepreneur
I often hear people state that they want to start and manage their own business. My first question is "What do you want to do?" followed up by "What's your experience in that industry? "How do I get started?" Is another common question these people ask. They immediately want to fill out paperwork and form an LLC, as if this signals they are officially open for business. Read more>>
Britney Stark | Aesthetic Nurse
I wanted to be able to express my creativity in my work. I also wanted to be able to make people happy. I wanted to be in charge of my own destiny, I don't want to be one of those people that allows life to happen to them. I want to be an active participant in the direction of my future. We have a choice in how our stories will be written I also wanted to take control of my time and how I allocated it. Read more>>
Real Watkins | T-shirt printing & Design
If i had to be very honest…..i was broke lol. But i knew that i had talent and influence, and wanted to tap into a new type of business i've never done. Usually i would do something social, but this time it was different. My Partner Demi Barlow has been in the tshirt printing business for like 10 years, and had been telling me for 2 years to do it. So one day i said Bet lets do it. Read more>>
Perla Humphrey | Tech Startup Founder
I grew up watching other family members pursue entrepreneurial ventures. My mother started her 1st venture as a hair stylist who would go to the homes of her clients to do their hair. Her next venture was selling home-cooked Southern meals to General Motors employees during their lunch breaks. She sold meals from the back of a van she had purchased from earnings as a hair stylist. She later expanded the menu to include candy and snacks sold to neighborhood children. Then, there was the record shop, a multi-purpose brick-and-motar business where she sold vinyl records and continued to style hair. In today's terms, my mother was a 3X founder. Read more>>
Melissa Scott | Handcrafted Skincare Creator
My niece, who was an infant at the time, was struggling with eczema. Her mom had exhausted several medical and over the counter options to attempt to resolve my nieces skin problems with no avail. It was hurtful to see her surfer with something I knew there should be relief for. We just hadn't found the answer yet. I started to research remedies for eczema and thats how everything really unfolded. Over time, we noticed that my niece started to have fewer flare ups and longer lasting moisture. Read more>>
Katrina Floyd | Cosmetologist and Hair Care brand creator
I've always been an entrepreneur at heart, so it was natural for me to decide to start my own business. As a cosmetologist, I noticed there was a communication/education gap between most hair stylists and the clients. I was determined to give my clients an experience that would also help to educate them about their hair. This passion led me to starting my own hair care company that not only offered salon professional products to the everyday client, but would also be a platform for education. Read more>>
Nate Biser | Photographer
I wanted to love what I did for a living. I found my passion in life and failure was not an option. Read more>>
LaQuienta Porter | Small Business Consultant
Over the last year we have seen entrepreneurship spike tremendously especially in the African American communities. However, statistically 90% of small businesses fail due to a lack of organization, communication and accountability within the company. As a consultant, and prior business owner, I recognize and understand these struggles. I am there to help take businesses to the next level so that they don't just stay stagnant or quit due to the pressure. I feel that small business owners are a lot of times at a disadvantage because they don't know how to gain access to the resources that can make their business successful. Read more>>
Tara Sullivan | Illustrator & Graphic Designer
I studied graphic design in school and have worked at design jobs ever since, but even though I was in a creative field, I felt I couldn't be as creative as I wanted to be. I enjoy working on branding and website design, but I feel more fulfilled when I make art that feels personal. Now I have the freedom and independence to work on projects I'm excited about. I love the feeling of seeing a finished illustration that started as a blank page, then seeing it in tangible form as a print, card, keychain, or sticker. Read more>>
Daryll Bryant | Trusted Business Advisor, Leadership Coach and & Keynote Speaker
My thought process behind starting my business was to put myself into position to own my own ideas. As my skills and business experiences developed throughout my corporate career I recognized that I had a gift for helping organizations to improve their operational success and save money. However, I did not have the freedom to move in the direction I wanted or select the opportunities I wanted to work on. Starting my own consulting and coaching practice has given me the autonomy to grow in the direction of my choice and to work on project which my gifts can significantly impact. Read more>>
Marquita Brass | Spice Blend Creator & Owner of Brass Cuisine Spices
Growing up in Louisiana, food and family were very important. My mom and grandmother are great cooks and often cooked for the community. They'd even take on jobs that was cooking related. Cooking comes very natural to me. The love I share in the kitchen while creating my meals using amazing spices, I wanted to share that same love with the world. Read more>>
Norris Martez | Content Creator/ Atl Web Series Cast Member

Testing Read more>>
Frankie LaCher | Podcaster
I started my podcast Daddy's Girl to honor my father the legendary Frankie The Bigger Bopper, a well-known DJ in the Charleston area. My dad passed away in April of 2018. It was one of the most devistating ordeals that have ever happened to me. However, After that, I found myself falling into a deep and dark place of which I didn't want to do, but what else was there? Soon after, the question of podcasting came up. I had no earthly idea what a podcast was. Shanard Dease BKA Read more>>
Taylor Butler | T-Dawg Da Don
My thought process was basically being able to own my own company and create something that was mine and that makes me want to work harder For it because I know it's mine and because I know I created it and that was kind of the thought process behind me creating Little Room Records TPC Cartel as well as Cartel TV app With Kimberly Latrice Jones Even my modeling agency Cartel Cuties among other things and also being a great artist and create I love making nothing from that blank canvas and that was a major part of my thought process. Read more>>
Theo Edwards-Butler | Founder and CEO of The Modern Green Book
Summer of 2019 I went on tour with a Childrens theatre. It was myself and one other person with me touring across the country. There were plenty of times where I wanted to eat some good soul food or shop at a Black owned establishment and I had the hardest time finding them on my road trip. A year later Covid hit, all of my post college gigs were cancelled and I was sitting at home wanting to do something that could help my community and also selfishly myself. I remembered learning about the Green Book and everything thing just clicked. I was able to combine my love for history, shopping and travel into one place to help others and continue a legacy. Read more>>