To start or to not to start, that is the aspiring entrepreneur's question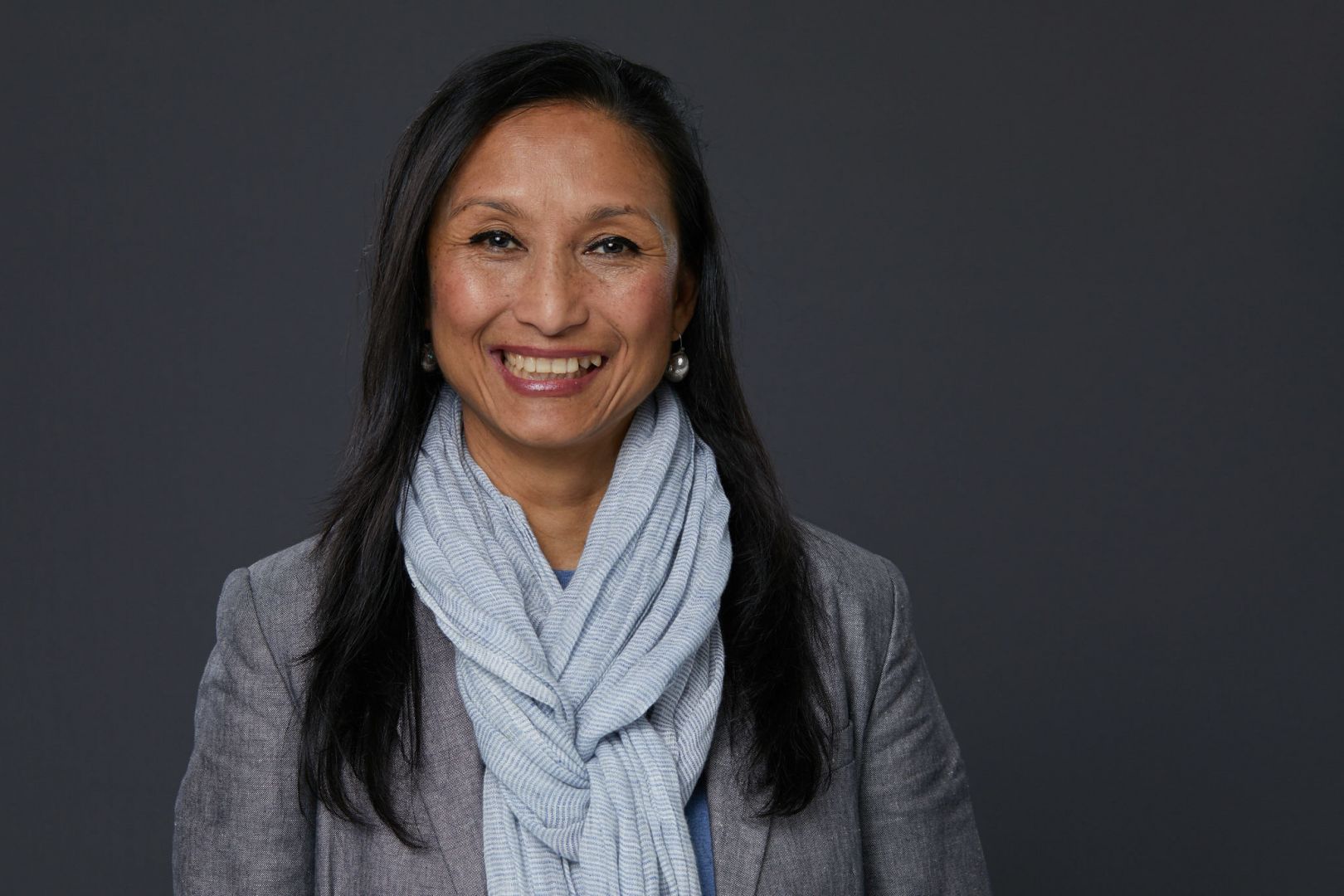 Many books on startups and business talk about how there are right and wrong reasons for starting a business. So, we asked a handful of successful founders about their reasons and the thought-process behind starting their business.
Shanise Ollie | Entrepreneur & Millennial Faith Based Leader
I always wanting to be purposeful with my life while also being able to establish my family legacy financially. Read more>>
Lauren Longo | Founder & CEO of Talli
The story of Talli starts with me lying face-down on the nursery carpet. I was a new mom, and I had a two-week old baby who wouldn't eat or sleep. She wasn't gaining weight, she was crying all the time, and I felt like I was failing. My husband and I were working with our pediatrician and lactation consultant to get things on track, but we were struggling to get a handle on the information they were asking for at every visit. Starting in the hospital, doctors and nurses ask you to track feedings, diapers, and sleep to monitor development. Read more>>
Kinyatta E. Gray | Author & CEO
The thought process behind starting my business, FlightsInStilettos, LLC, originated when I could not find luxury microfiber beach towels that met my idea of glam, uniqueness, and inclusivity. In other words, I could not find beach towels on the market that featured designs of sophisticated, classy, and glamorous women of color at the beach. So, after discovering this lack of representation in this particular travel/business niche (beach towel design), I immediately went to work designing inclusive luxury microfiber beach towels with various shades of women of color. Read more>>
Ronald Hollis, Jr. | Owner & Head Chef
Growing up, then throughout college, I thought I was doing what I was supposed to do. I was "supposed" to go to school, I was "supposed" to pursue medicine, law, or psychology to be deemed successful, and I was "supposed" to join the corporate rat race. I never thought that doing things that made me happy would bring me success. I was miserable in the jobs I worked prior, and didn't think that I actually had options. One day, I finally decided to do something for myself, and that was to bake. Baking brings me joy through the act itself, and it allows me to bring joy to others. Pursuing what made me happy is the reason why I started RoHo Bakery. Read more>>
Carol Santos | Artist
I had been working in the corporate world for almost 25 years. Marketing, advertising, communications. I had a degree, a masters, and I worked with what I had chosen for career. However, I had taken a few breaks along the way. I am married and I am a mom. The corporate world is not very forgiving of working moms. When I was pregnant with my third child, it was clear I wasn't happy doing what I was doing anymore. I didn't make enough money to justify day care/school, or a sitter, my work required travels, and I constantly felt I wasn't doing anything in full. Read more>>
Jasmine Reynolds | Graphic Designer & Small Business Owner
When we originally came up with Rich Steeez, our thought was just to create awesome designer-like graphic t-shirts for a low price. As we've grown, it has taken on so much more than that. Read more>>
Dirty Dapz | Entrepreneur artist and engineer
Growing up I've always wanted to help people the less fortunate so I started my business God First Empire to reach out to people in the community and all around the world Read more>>
Brandon Mitchell | CEO and Founder at TEAM Lafamilia Music Group LLC.
My thought process was simple. I wanted to work for myself and be able to provide opportunities for people aspiring to be artist or creators. I'm also thinking about leaving a legacy for my children in any endeavors I choose to pursue. Read more>>
Casey Rutherford | REALTOR & Business Development Coach
In the world of real estate, I have found that more often than not, the answer to "why are we doing it this way?" is "because that's the way it's always been done." The world around us is innovating, yet agents are still surprised that in 2021 the same methods of building a business and teaching others to do the same aren't working the way they did ten years ago. Would you believe me if I told you that 80% of my real estate business came from social media? Many don't believe this, but it's not because I have a significant following. Instead, it's the way I leverage social media to build a relationship with my online community and let them really get to know me. Read more>>
Aaron Thomas | Family Law Attorney & Founder of Prenups.com
At the time I launched Prenups.com, I'd already been practicing family law for more than a decade – I'd done hundreds of divorces. And in these hundreds of cases, clients would tell me what broke down their marriages. Over the years, I noticed patterns – while every case is completely different, couples were arguing over the same few issues. And not only were a lot of these arguments predictable, many of them were avoidable – especially the arguments over money. These money fights would almost fall into one of three categories: transparency, communication, and fairness. Read more>>
Aisha Boutique Owner/entrepreneur Peeples 
I'm from Savannah Georgia. I started developing a real love of fashion when I got my first job and started shopping all the time.. I was a teen mom so it started with the me buying cute stuff for my daughter.. I would dress her in the cutest dresses with big bows all the time.. once I started to ride the city bus to and from the mall it was over. The mall became my second home.. I became a well known regular in the mall lol. Thats where I gained the ability to put outfits together in minutes and really started to develop an eye for true fashion and what looked good! Read more>>
Brianna Knight | Makeup Artist & Beauty Connoisseur
I identified with the love of art very early in my life, however it was not until the loss of my grandmother that I chose to begin entrepreneurship. My desire to continue her legacy initiated my beginning stages of locating my purpose and fulfilling my dreams. Artistry was always the answer, but it wasn't until 2017 that I truly understood my place in the industry of beauty. Read more>>
Aqeel Hasan | CEO & President
I initially started The Enterprise theater for independent filmmakers like myself. It is a place for filmmakers to sell their films as downloads to customers. This would help independent filmmakers recoup some of their investment in their projects and help pay their talent & crews. Now, we have transitioned to creating original content. The goal is to show original content for free and sell advertising & product placement space to businesses to create revenue and to help companies sell their products to our viewers. Basically, I am building a Web-Network from the ground up. Read more>>
Matt Harper | Principal Owner| Servant Leader| Believer
I identified an untapped market I wanted to penetrate. Immediately after graduating from Morehouse College, there weren't too many experiences where young professionals could frequent; where they could have a great time, interact with the top professionals in the city and end the evening feeling like they gained something and (or) empowered from it. Read more>>
Beverly Brown-Norwood | Cuisine Designer/Culinary Enthusiast
I've always cooked. At the height of covid, when I made the decision to leave my corporate job, is when I decided to monetize my craft. In short, I couldn't bear the constraints of clocking in/having a 9-5. I felt stagnant and knew I needed change. Being able to cook presented that opportunity for me. Read more>>
Shannon Marsh | Baker and Pastry Maker
When the pandemic hit, my work managing a local cooking school was put on hold. Ultimately, my employer made the decision not to reopen the school. This was a turning point for me. While I did find another position with my company, I knew I would miss teaching baking and pastry classes as I had for years at the school. Baking has been a passion of mine since I was a kid and after culinary school I worked for a number of years in pastry kitchens around Atlanta. Read more>>
Lashanna Brown | Business owner & Finance Professional
My thought process behind owning my own business was to do something I loved and create generational wealth. My ability to create in the kitchen also allows me to touch people and spread some joy into the communities in which I visit. Read more>>
Javairia Coleman | Social Media Manager, Virtual Assistant & Web Designer
When I started my business, I was pregnant, coming out of a bad relationship, and trying to get my bearings about myself. I knew that finding work, childcare, and help would be a lot, especially with no money. I tend to have anxiety, but this time, it was in my spirit to pray for an opportunity. I prayed that God would impregnate me with an idea for something that would last. I ended up having an "ah ha!" moment days later. I had experience and skills being an administrative assistant, I knew how to design websites and I could really achieve any task from home with these skills. This was in 2017. I had no clue that this prayer would have prepared me for a pandemic, easily one of my generation's most devastating moments. Read more>>
Hannah & Brian Sterling | Floral Entrepreneurs
My husband and I got married right before the start of the pandemic. Literally the weekend before everything shut down. So our married life started shacked up together, without much to do. While most people made bread, or did TikTok challenges, my husband bought me flowers, and arranged them for me. After a few bouquets, we realized he wasn't too bad at it. Before we were married, he would order me flowers online, and almost everything that was delivered was underwhelming for the price. Sure they were nice, but when you spend $150 on flowers, you expect to be wowed, and after doing our own arrangements for a while, we realized that those $150 bouquets were made with about $40 worth of flowers. From then on, we were only going to make our own arrangements. Read more>>
JoVonn P. Jefferson | CEO, JPJ Home Inspections LLC
There's a saying that I often say to myself, "God Made Me A Lot Of Things, But An Employee Is Not One Them." This quote was the foundational thought process behind me starting my own business. I worked in cooperate America, retail, and as a teacher throughout my adult professional career, and at every stop there was always someone that I had answered too, someone that dictated when I was able to take a vacation, some one that made me felt guilty for calling in sick, or someone that was on a power trip because they held a certain title. Needless to say, my personality, and understanding who God had created me to be, did not allow me to make a career out of those positions. Either they got rid of me or I got rid of them. I'm confident that God created me to march to the beat of my own drum, and as result, being a entrepreneur was the only way to go for me. Read more>>
Tyla Harrington-Talbutt | Photographer, Filmmaker and Immersive Experience Artist
I knew after being fired from my first job at age 19 that I wouldn't want to continue working for other people. I always felt like I never belonged anywhere, so when I was able to take the leap, I took it! Read more>>
Alexis Covington | Personal Chef and Caterer
My first thought was bringing a different concept of food to my hometown of Aurora,IL. I also knew I could not work as a restaurant manager for much longer! I began by selling to-go plates of food and Meal preps for people with dietary or health issues. Once I made the choice, my business was booming from the start! It was a high demand for the services that I offered and once I left the manager position, I added Private dinners and catering and it was UP from there! Read more>>
Deji Faletti | Founder, Tradescoop
I got started investing in the stock market during my last year in college, out of curiosity, movies and the desire to make money.. prior to that, I had no knowledge of stocks or even what investing was. First, I invested in CDs, they were simple to understand; put in $X for Y months and make Z%. After that, I opened a brokerage account and bought some stocks just because they were companies I knew. This was in 2005. That decision to invest early proved impactful in my life, and it motivated me to learn the dynamics of the market. Read more>>
Sushma Barakoti | Founder and Owner of Sunavworld, LLC.
Sunavworld is an Atlanta based social enterprise that provides socio-economic upword mobility to more than 800 grassroots women artisans in Nepal and Nepali diaspora in the US. As a native of Nepal, I have worked in non-profit development in rural and urban Nepal on issues such as women's economic empowerment, family strengthening and HIV/AIDS awareness and prevention. As a developing country that has strong patriarchal systems still in place, working on handicraft is not only a way of life for Nepali women, but an area where women can express their creativity and personality. Read more>>
Kai Pruitte | Educator & Beauty Brand Owner
By day, I work as a middle school educator and school administrator, but I have always had ties to the fashion industry through freelance modeling. I feel passionate about being both an educator and a creative, so I strive to embody both aspects fully. Through modeling, I became a makeup enthusiast, always playing in make up and attempting looks I saw on YouTube. Over the course of time, I embarked on my own personal journey to live more holistically and naturally as much as possible, and it became apparent that many products in the beauty industry contained ingredients that were not safe for my body and health. Often, many of the lip glosses or lipsticks that I would use would cause me to break out, and I could never figure out why. I would waste money on products just to go through a trial and error process that would end up in me breaking out. Something had to give. Read more>>
Jeri Guyette | CEO and Founder, Scientist, Paramedical Aesthetician, Certified Medical Electrologist, Master Cosmetologist.
When I first conceptualized my brand, I knew that I wanted Vintage Vixen Cosmetics LLC to not only be a cosmetic company that offered bold and exciting colors but also be beneficial for maturing skin. It was imperative that it was representative of women who loved wearing cosmetics and who were experiencing the problems associated with ageing skin yet, still wanted to keep being their authentic, fun, unique selves. It was also important that I utilized women in their 40's, 50's, 60's and "Finer" as my Brand Ambassadors and in my ad campaigns. This was so that my customers could see someone that was relatable and feel inclusive in the beauty industry. Read more>>
Lakeasha Jackson | Model, Actor, Entrepreneur
The thought process behind starting my own business was to inspire & truly touch lives. My sons dad was murdered when I was only 17 years old, our son was only 7 months old. VIVALUX7 was created to inspire others to never give up no matter what life throws their way. Read more>>
Nikki Fernando | Hairstylist & Alkaline Owner
The idea behind starting Alkaline Suites and Dry Bar came from my background of working in all different types of salon structures. I had started as an apprentice to my best friend at the time working out of a salon suite that was completely separate from everyone else in the suites, then worked in commission salon and last a booth rental. After working all of these types of salons and also hearing other stylist's stories of where they came from and the environment they came from in each of these, I knew I wanted to create something different. I wanted to create an environment for women to be their own boss, yet still get that team atmosphere when they're at Alkaline. Read more>>
Amber Connley | Licensed Esthetician
When I decided to start my own business as a full-time esthetician, I had to ask myself if this was something I love doing and is this a beneficial service for people. My answer was a definite yes, so then I had to figure out how can I stand out from other businesses to make my service look more appealing. Being in an industry of so many talented women doing the same exact service, I had to figure out how to set myself apart. Everyday is a learning process on ways to improve, get more creative and draw in more clients. Read more>>
Lynneé Bowman | Independent Hairstylist | Master Colorist & Extension Artist
So I have to start off saying that I NEVER considered becoming an entrepreneur. The thought of working for myself was something that I could not fathom. It seemed super intimidating and overwhelming. Then came Covid-19, and like many others, my perspective started to shift. I had been in the industry almost 10 years and I was ready for a change, but not quite a career change. I was ready for something that will excite me all over again. I wanted to be at a place where I could have full control over the environment, culture, and express my own creativity. So why not just open my own salon?! It was risky for sure, but I was ready. I was ready to take a bet on myself and take all that I have learned over the past 10 years and put it to use. I have to say it has been the greatest decision I have ever made. Read more>>
Bryce Wilson, James Foushee, & Jacob Finerty | Co-Founders of Peace & Love TTW
Bryce Wilson, James Foushee, and Jacob Finerty meet in college on the football field at Western Carolina University. Upon graduating, James and Jacob moved from NC down to Atlanta, GA. Bryce returned home to Atlanta. After experiencing some months outside of school and into the work field, the pandemic hit. Resulting in Bryce & Jacob being laid off due to Covid-19 and James working remotely from home. A month into the pandemic, we noticed a need for help with food distribution mainly, as well as homelessness, during isolation, people who were battling with depression, etc. James had the idea to create this brand. Read more>>
Carlon Hudson | Mom, entrepreneur, Real estate investor
For me it was about making sure others knew about the benefits of the Kangen water machines. Initially when I was introduced to it by a good friend of mind and I really didn't think too much into it. He said drink the water let me know how you feel in two weeks. I thought this is not going to do anything for me water is water. I just knew I was an asthmatic I had this chronic cough and that's what I was going to contend with for life I was going to take the steroids And carry my rescue inhaler and Hope I didn't have an asthma attack or hope I didn't get bronchitis or some cold that turned into an asthma nightmare. So after I felt the changes simply just by drinking the water, within days my cough start to diminish and I just started to feel more alive I figured there's so many people who don't know what a simple life change like this can do for their body. Read more>>
Mignonna Vickers | Financial Service Consultant
My thought process when creating Faith Tax Solutions was I had to replace my income because I just lost my job I have kids to feed. So at that time fear could not set up quite yet but later on in building the business it definitely did. I overcame my fear by staying focused and telling myself that you can do this you got this, my mother praying, fiancée telling me I got your back friend and family cheering me on. Faith Tax Solutions became bigger than me and just needing to replace my income for my family. It became part of a community. Here I am six years today helping families change the financial narrative in their lives and helping them to start there business. Read more>>
Taresa Scott | E-Learning Developer & Instructional Designer
My journey began in 2017 when I completed my Master of Science in Education degree from Samford University in Birmingham, AL. In 2018, I moved to Dallas, TX where I was given the opportunity to begin my career with a Fortune 500 company developing e-learning courses for their internal and external employees. This experience ignited my passion for helping to solve business challenges through the use of interactive course modules, gamification and even through video. As an e-learning designer, I continuously develop training for employees that promotes brand love, helps employees make better financial decisions, spark behavioral change to drive results and build competencies in system use and process compliance. Read more>>
Stacie West | A 23 Year Old Entrepreneur
The First thing I thought was "What is something that I can add to me being a hairstylist?" And Selling Extensions Was The First Thing That Popped In My Head! So I Sat At My Dining Room Table And Thought Of A Name. "Milan" Came About By Me Thinking "Foreign" And Foreign Hair Is A Nice Grade Of Hair. Then "Luxe" Followed As Luxurious, Very Nice And Great Quality! And Then I Added Extensions Creating "Milan Luxe Extensions"! As I Started To Sell Extensions And Wigs I Wanted To Add More So I Took "Extensions" Off And added "Collection" Because It Was More Than Just One On my beauty line! Read more>>
Kenika Williams | Professional Home Organizer & Business Coach
I started Tidied by K back in June of 2019. Prior to starting TBK as a side hustle, I had jumped around in professions for years. I found myself in the classroom right after college as a first-grade teacher, then a financial analyst for a nonprofit healthcare system, and then a data manager for a nonprofit education organization. Although I was successful in my roles, I did not feel that I was "called" in the work I was doing. I ventured into looking for ideas elsewhere on how to create something for myself that I enjoyed and make a living from it. Read more>>
Shanteria Hale Aylesiah Brown | Licensed Estheticians
The thought process behind us starting our own business primarily stemmed from life's funny way of things working out in the end. We met in Esthetician school and our first day upon meeting, we immediately discussed getting a space together once completing the program. What initially started out as a shared space for our individual businesses, soon turned to starting a business together. We're both equally ambitious and passionate about the esthetics field. We've also both worked in corporate America and have stated how much we enjoy having the opportunity to have control of not only our time but implementing creative ideas that aid in our success personally and professionally. Overall, the best experience has also been to show other women that your peer shouldn't have to be your competitor but your teammate. Read more>>
Julie Newman | CEO & Founder of Jewel Branding & Licensing, Inc.
I would love to tell you I had a beautiful business plan that was well thought out and researched, but that was just not the case. I started my business because the company I was working for in 2008 wanted to cut my salary in half and have me provide the same level of work. After thinking about it, I decided that I could do it on my own and probably make more than half my salary. I also had a 1 year old baby at home and wanted to be able to work from home and make my own schedule, so therefore Jewel Branding & Licensing, Inc. was born. Read more>>
Ke'Mari Jones | Owner
During the start of COVID, I had to cut my cheer/dance season short at the school I worked at and was also made aware that there would not be any sports the following school year. However, I still wanted to provide an outlet for the girls that I coached. I called a couple of my current members, discussed my idea, and in July 2020, Unique Stars Performing Arts was born! Read more>>