Meet Lauren Longo | Founder & CEO of Talli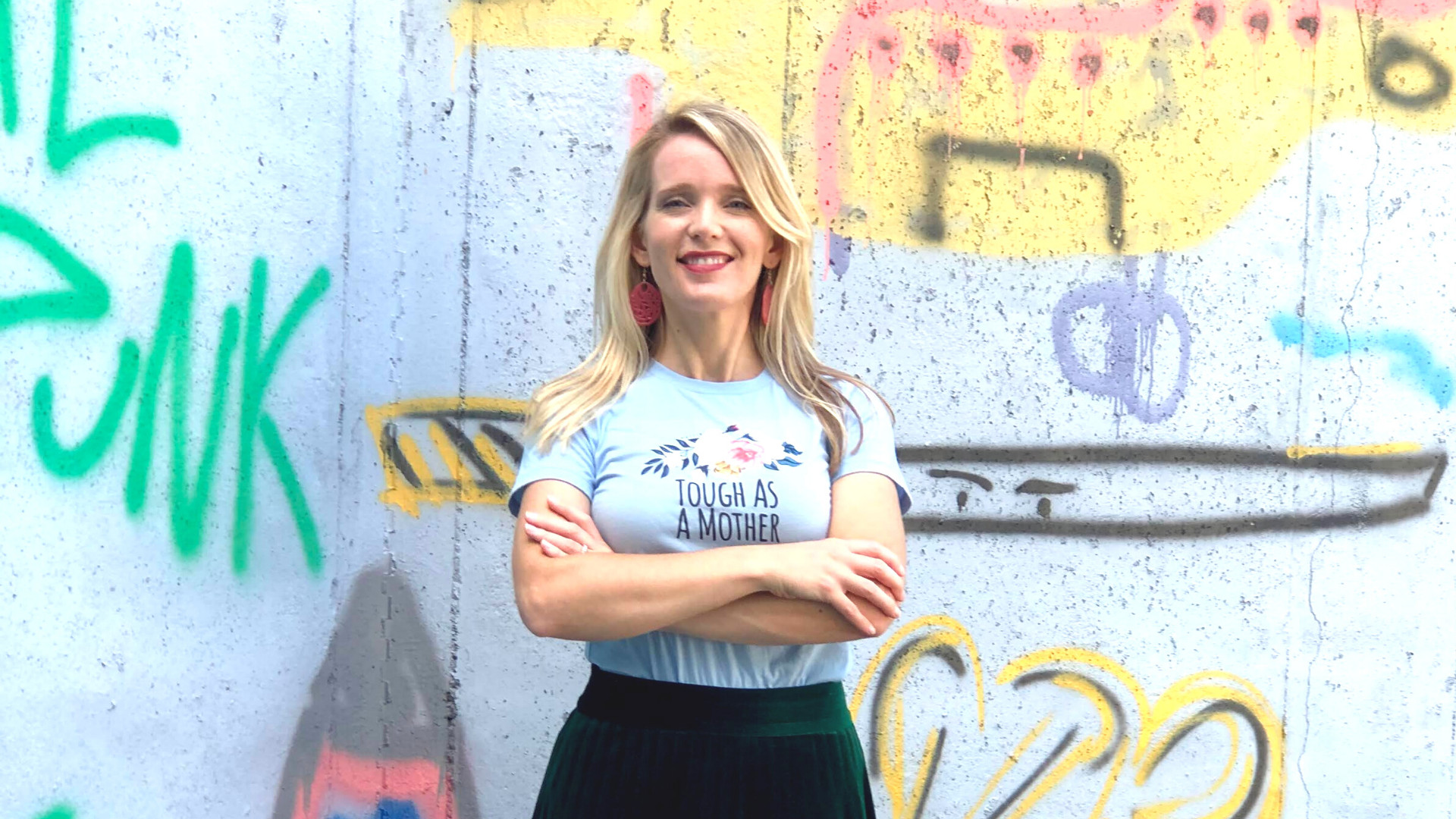 We had the good fortune of connecting with Lauren Longo and we've shared our conversation below.
Hi Lauren, what was your thought process behind starting your own business?
The story of Talli starts with me lying face-down on the nursery carpet. I was a new mom, and I had a two-week old baby who wouldn't eat or sleep. She wasn't gaining weight, she was crying all the time, and I felt like I was failing. My husband and I were working with our pediatrician and lactation consultant to get things on track, but we were struggling to get a handle on the information they were asking for at every visit. Starting in the hospital, doctors and nurses ask you to track feedings, diapers, and sleep to monitor development. And parents use this same information to help figure out routines and pursue that holy grail of parenting – more sleep. We were sleep deprived and overwhelmed, and going through multiple steps in an app every time we wanted to log something wasn't working for us. We were just so bad at it. So on a particularly rough day, the light bulb came on in my tired brain. Why couldn't it be as simple as pressing a button each time we fed her or changed her diaper or put her down to sleep? If we could take the work out of logging info, would we do a better job of capturing it? And would that help us make more informed decisions to help improve feedings, sleep, and growth? (Spoiler alert: it did!)
I've worked my whole career in user experience. My specialty is finding ways technology can be simpler to use and make life better for real people. My husband and I built the original Talli tracker and app for ourselves, but as I started telling other parents about what we'd built, I realized there was a real need out there. Caregiving – whether it's for an infant or someone with special needs or an aging parent – is a 24/7 gig. It's hands-on, exhausting work that's often sort of "invisible." It's hard enough being your own health advocate. Being responsible for care and decision-making for someone else who depends on you adds another layer of complexity. And can be pretty anxiety-inducing. I knew how much Talli had helped me feel like I had a handle on things in a busy and anxious time. And I knew my particular skill set put me in a position to bring this to market for other parents and caregivers in the simplest, most approachable way possible.
Can you give our readers an introduction to your business? Maybe you can share a bit about what you do and what sets you apart from others?
Our mission at Talli is to ease the mental burden of caregiving so parents have more time and mental space to really live in and enjoy the little moments. My co-founders and I are parents, and we know first-hand the anxieties and challenges that come with modern parenthood. We're solving a problem that we've felt very deeply ourselves. For me, it was that nagging, anxious feeling that I just couldn't get a hold of things in those chaotic early months with our daughter. For my co-founder, Patrick, it was his pediatrician telling him that if his son didn't start gaining weight, he'd have to go back to the NICU. And it's not just new parents who want the support and peace of mind that Talli offers. We've designed the Talli platform so it's easily adapted for older children with special needs and for those caring for aging loved ones. Our platform can help all of them feel more confident and make more data-driven decisions. Our customers are using the information they track with Talli for pediatrician visits, lactation consults, sleep consults, and shaping daily routines.
Building Talli has definitely not been easy. 2020 obviously threw a lot of curveballs, for example. The pandemic disrupted our production and delayed our initial launch, which was tough. And our team worked remotely from homes full of kids running amok for a full year too. Being a full-time working mom with both of my kids at home has certainly leveled-up my ability to multitask and increased my capacity for stress! Sometimes it feels like it's all a little too much, and I know other parents and caregivers out there are feeling the same way. My next mission at Talli is to work as an advocate to ease anxieties and stresses that all parents are experiencing and create a community that can support them. Some parents aren't breastfeeding or pumping and having the ability to hide those features has helped so many parents, especially mothers, who might otherwise experience guilt, shame, or anxiety for using formula. Talli is here to support, not judge, and that's how we want to show up for parents.
Any places to eat or things to do that you can share with our readers? If they have a friend visiting town, what are some spots they could take them to?
In town, my perfect day would be Atlanta Botanical Garden followed by dinner at Gunshow or Miller Union. Capped off with some Ms. Pac Man at Joystick Gamebar or games at The Painted Pin. OTP, it'd be a day at Island Ford Park or Roswell Mill Park followed by dinner at Table & Main or Vin 25. And wine at Deep Roots!
Who else deserves some credit and recognition?
My mom! She worked for more than 30 years as a special education teacher and went above and beyond every day for the families she worked with. Their families became part of our family. I saw lots of different perspectives and challenges first-hand. I think it really developed my instinct for empathy and drive to help. She's also been my biggest supporter (aside from my husband) in this journey of building Talli. And, of course, now that I'm a mom myself, I realize the magnitude of the love and sacrifice and WORK she's given to me. She's amazing.
Website: https://talli.me
Instagram: https://www.instagram.com/talli_baby_tracker/
Image Credits
Jack Longo, Age 11 (Photographer for the image of Lauren)