To start or to not to start, that is the aspiring entrepreneur's question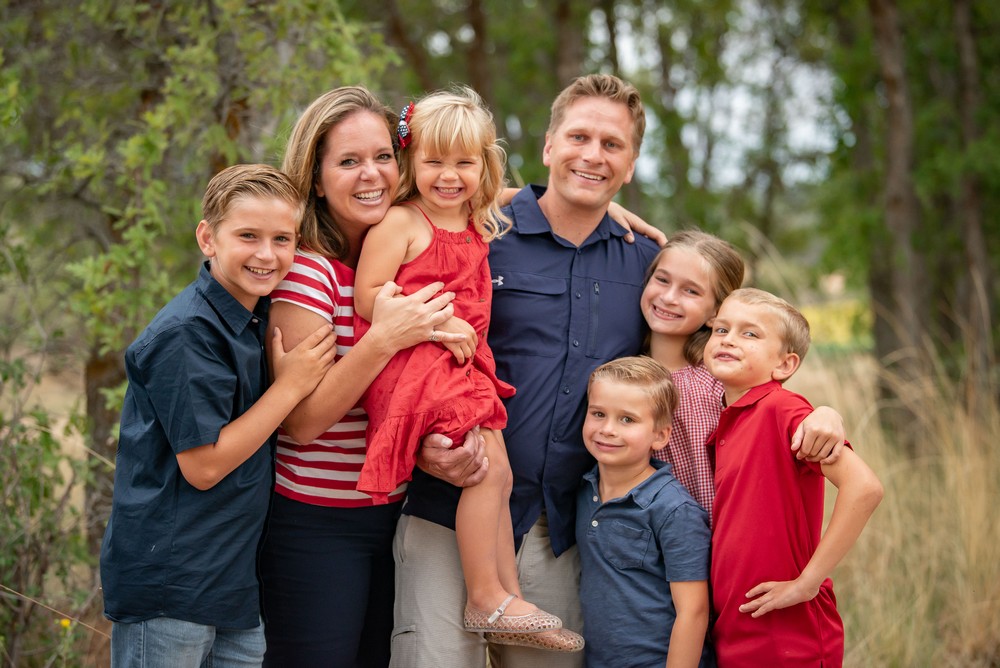 Many books on startups and business talk about how there are right and wrong reasons for starting a business. So, we asked a handful of successful founders about their reasons and the thought-process behind starting their business.
MeiLani Hock | Airbnb Investor and Mentor

As a mother of 5 young kids, I started to feel like an imposter. I tried to convince them that they could do anything if they just put their mind to it. Yet I was miserable and tired working a job that did not bring me joy. In 2014, when my 3rd child was diagnosed with brain cancer, my whole life changed. Life seemed so unpredictable and too short to be living a life that did not bring me joy. After years of trying to convince my kids they could be whatever, and whoever they wanted to be if they worked hard and efficient… it finally sunk in my own brain. I started my real estate investing business a couple months later and the rest is history! Read more>>
Andrews Frimpong | Portrait Photographer & Retoucher

Starting a business is a commitment that needs dedication and sacrifice. Before I started my photography business, I did a couple of short films with my friends which inspired me to pursue photography. In my early stage of doing photography, I was doing it as a hobby taking pictures of family and friends. People decided to love their pictures and the praised me for it. I then fell in love and decided to learn more and more about lighting which is one element a photographer can't go without. Read more>>
Thomas Fitzpatrick | Entrepreneur

Generational Wealth! I wonted to do something that I was passionate about, something that I believe in. Leaving something behind for my kids and their kids to come. Read more>>
Michael Campbell | Satyr Bandleader

I had some music written that I loved and wanted to share with the world. I had always wanted to be in a band and the more I got into starting one the more I realized how much of a business it actually is. So I embraced the role of business owner/band leader out of pure necessity and started learning everything I needed to learn along the way. Read more>>
Lanier Pressley | Talent Manager & Casting Director

I've always wanted to be in the entertainment industry somehow, some way, mainly behind the scenes. So, it all started when I was an intern at a radio station assisting then PD, Don DC Cody in Gainesville, Fl. in the early 2000's. But I played with it off and on for years, because there were so many different avenues (meaning positions and departments within the film & music industry), to take that I didn't know about because I didn't have the connections or major transportation to get to other A and B market cities where the major events took place. But I've always had the dedication to network to connect with some in the same field as myself. I Just didn't have nothing to offer business wise in return. Read more>>
Elesha Jacobs | CEO| IT Strategist

My thought process behind starting my own business stemmed from reaching the top of my career of managing an Information Communication and Technology department for an international organization and realizing that there was more to my gifts, skills, and talent as a Technologist. Feeling frustrated going into the corporate office each day and hating my passion and love for technology drove me to make a bold and unconventional change to start my own business helping small businesses leverage the power of technology. Read more>>
Blythe Holliday | Paper Goods Designer

Before I started my business, I was in a few different sales roles and loved the "sales high" of generating new business and closing deals. I worked with an amazing company and enjoyed all the perks of going to my office with free food, fun friends, and a whole lot of coffee. When the pandemic hit, I found myself alone in my one-bedroom apartment, discouraged and honestly……very bored. For the first time in my career, I felt "stuck". Sales became a lot less fun for me when I was cold calling by myself. Read more>>
Drs. Andrew & Joya Lyons | Owners, Smile Savvy Cosmetic Dentistry

Dr. Drew: The thought process is truly one of unlimited growth. I had a highly successful associateship but still dealt with career unfulfillment. I wanted the freedom to evolve and push the boundaries of my abilities without burdening anyone but myself. Read more>>
Yisrael Wright | Mens Grooming Specialist, Educator, Author, Chief of Training for A list Atl.

Growing up I was exposed to entrepreneurship & unconsciously took a liking to being able to do what I loved while getting paid for it. I later found out the unlimited amount of responsibilities you have as a business owner, however with the competitiveness I have engrained in my through sports and being an athlete I was always up for a new challenge even if it was hard for others to do. Read more>>
Armani Walton | Social Media Influencer , Brand Ambassador , Gay Lifestyle Content Creator , LGBTQ Advocate & Print Model

I always thought that I could change the game by becoming a sole proprietor in branding/print modeling for major fashion companies as a young gay black man. I've always felt like the odds were slim for me not having any connection to anyone in the industry but I knew I was different . I've always known how to get anything I've possibly wanted in life that's realistic . My mindset , my hustle , my confidence , and my faith would get me anything I ever wanted behind my business . So far I'm thankful to god it's worked out in my favor . Being a risk taker has definitely been my key to success. Read more>>
Armani S. | Fashion Designer + Seamstress

I wanted to create an experience for women to step out of their comfort zone with fashion. Creating an environment for them to thrive and be open to trying new ideas. Read more>>
Yinette Fernandez | Co-founder of 7ABLOOM

We had been using our homemade body butter to address our dry skin issues for a few years, and thought to ourselves, "Why not share this wonderful product with others? Other people can stand to benefit from using our product as much as we have" – the rest is history. Read more>>
Kye Williams | Spa Owner , Salon Suites Owner + Influencer

Honestly, my initial thought was how to make money. I was born and raised in a city with endless possibilities (New York) but for some reason entrepreneurship wasn't heavily promoted in my community. Preparing for a steady career was. My goal was always how to make sure I take the proper steps to secure my career so I could be financially stable. It wasn't until migrating to Atlanta, that I was broken into a rich black entrepreneurial community that inspired me to make money at a different scale. It wasn't until I was deep into it, that I realized my brand had a larger purpose . I truly feel like I was aligned with this path before even knowing it. Read more>>
Jorie Hodapp | Baker & Grad Student

Well, considering I was 12 years old, the only thought process I can claim is that I wanted to make some money, but I had no desire to babysit, which is the only viable income for a pre-teen. I started out by taking some cake decorating classes with a friend and my mom (because we were too young to take the classes by ourselves), and after about a year of practicing on friends and family, I started turning out a product that people were actually willing to pay for. It kind of morphed itself into a business before I could really understand what was even happening, and I tried to figure it out as I went along. Read more>>
Sarah Saintilme | Owner of Sol Beauty & Beauty Boss Motivator

Beautiful question! I think for many women out there, we want to create purpose in our life. Creating a business not only stimulates your passion or purpose but also creates financial opportunities that would not have occurred if the step was not taken. I was at a point in my life about 4 years ago where I felt very underwhelmed. I was in the 3rd year of my Chemistry program at York University in Toronto and I felt extremely lost. It wasn't until I decided to start social media dedicated to my passion at the time (hair/design), that I felt so free! The extra income on the side was truly just a bonus! Read more>>
Joshua N. Walker | Fashion Designer & Creative Director

My thought process behind all of this was BUSY! My mind was racing trying to figure out how to make this brand different, what target I wanted to reach, and was this really going to be a successful business. Read more>>
Marquita Sutton | CEO & Founder

My thought process behind starting my own businesses, was first, I wanted to do something that I loved versus just existing in a day-to-day basis doing something that society has required me to do. I also wanted to do something that would create generational wealth that I would be able to leave with my loved ones when I'm no longer around. And lastly I just wanted to be an example for women that look like me!! To show us that we can do anything we put our mind to and we can overcome any obstacle or hurdle put in front of us to be the better version of us we can be. Read more>>
Melanie Uhde | Dog Trainer & Behaviorist

Dogs are our best friends, reliable helpers when we don't feel well, protectors when we're in danger, and really everything we humans look for in a companion. The relationship we build with dogs is exceptional, unique, and unseen in nature given that we are completely different species. I feel incredibly lucky that I have an amazing bond with my GSD but unfortunately, millions of dog owners don't get to experience this bond because of the challenging behaviors of their dogs. In fact, 1 million dogs are surrendered to shelters by their owners due to anxiety, aggression, or reactivity, and 4.5 million severe dog bites are registered every year in the US. Read more>>
TracyLynn Conner | Piano & voice teacher

I have always known that I wanted to teach music one on one. I worked for other businesses but always felt like I was limited to their curriculum. I wanted the freedom to teach each student in their learning style. I started branching out on my own and started believing that I had something unique to offer. Read more>>
Jen Ehrhardt | Pediatric Speech-Language Therapist + Developmentalist

I simply love working with individuals, but I'm not so crazy about groups or committees. I'm very creative, and constantly innovate and modify my professional practices, as needed. So a sole proprietorship is the best fit for my personality and work style. The WHY underlying my business is to help children (and the people who love them) grow their communication skills through connection and play. As a speech-language therapist, my emphasis is naturally, speech and language. But improving a child's communication skills also enhances their social and cognitive abilities, particularly in the preschool years. Read more>>
Mia Onyeuku-Johnson | Mobile Spa Owner

I was tired of working in gyms or spa facilities that were making hundreds of dollars off of Massage Therapy at the expense of a Therapist. Making $20/hr and some places do a 60/40 split with Therapist. When I started adding up my expenses for the month vs. paycheck it just was enough at the end to have gas to and from the job. I wasn't able to enjoy my paycheck because expenses took most of it. I decided I needed to step up and work for myself but with a good niche. Read more>>
Dino & Cousin Tarantino & Marty | Filmmakers & business owners

Dino ~ We wanted to step away from normalcy of working for others and start our own business and work towards generational Wealth. Marty~ Our thought process for starting the business was to create a platform where we could express creativity through sound and visuals. Read more>>
Nathan Owens | Comedian & Podcaster

I didn't want to do anything else. I was in remedial classes at a community college in Oakwood Georgia. My original plan was to be a basketball coach or get into sports talk radio. I did one semester of college and hated it so much. I thought there was no way I could do this for 4-5 more years, then probably 3 years of an internship just for the chance at one of these jobs. I thought about what ridiculous dreams I could try being in my early 20s and stand up was one of them. I had no idea you could just sign up and do it. Read more>>
Shuntavia Ruffin | Owner of Delightful Treatz

When I was younger, I loved watching cupcake wars. I started baking in my junior year of high school. I have always enjoyed making delicious sweets. I started making cheesecake waffle cones in 2020. After great feedback from friends and family, I started making other desserts, such as dipped treats, candy covered fruits, cupcakes, and more. I decided to name my business Delightful Treatz. I wanted to provide a variety of delicious treats. Read more>>
Made By Chubb | Serial Entrepreneur & NFT Investor

I got to a point in my life where I wanted more. I couldn't see myself working for anyone else. The fact of someone telling me what to do everyday got old to me and it was time to for me to JUMP step out on faith. I was ready to showcase my creativity to the world. Also I wanted to show what freedom looked like to my kids. I not only did it for them but I did for me, Entrepreneurship means leaving a legacy for my kids. I couldn't leave my 9-5 to them but I can leave them financial freedom. Read more>>
Tori Allen | Licensed esthetician, lash tech & wax specialist

Hi! My name is Tori and I am the owner of Beautybar.bytori! I started my business in my college dorm room in 2018! I was super excited to take my talents beyond just schooling! Read more>>
Chantelle Quow, MBA | Strategic Management Consultant

I have always had an entrepreneurial spirit, however, being a mom and thinking that a "job" will give me security delayed my start into entrepreneurship. Then one day, I did the math on my potential income from this salary-based job over the next 30 years versus generating revenue in a business where there is no ceiling is what catapulted me into finally launching my Strategic Management Consulting Firm. I loved everything about business and while I stayed in my job for another two years after that realization, Read more>>
Ashley Soul | Music Producer

My thought process behind starting my own business was related to the love that I have for being a music producer. My music production journey started in 2016. At the time, I wanted to do something music related, but singing or rapping did not catch my attention as much as making beats did. Years later, here I am still fully committed to being a producer and it is second nature to me. I have fun making beats and decided to turn my hobby into a business. Read more>>
Jaida Lewis | Chemist & Entrepreneur

Growing up as a child, I was diagnosed with a skin disorder which caused dark spots on my lips and body.  I was left with low self esteem and never felt like I was beautiful. The medications and chemical ointments that were prescribed did more harm than good to my body. After graduating college with a BS in Chemistry, I decided to create Poised Lips by Jai, a lip care company that creates safe, yet beautiful and unique products. Poised Lips by Jai embodies self love or what I like to call it "soul love". When you wear or use our products know that it was created with you in mind. To love your soul is to live your truth. Read more>>
Sharvette Mitchell | Marketing Consultant, Internet Talk Radio Host & Author

"WAIT! We can't print this stuff without putting a website address on it!" Those were the words I uttered in early 2006 while sitting at the kitchen table of my friend Edwinette Moses, where we had spent the past few hours working on business cards, brochures, magnets, and other marketing materials for her budding new business. Read more>>
Samantha Barnard | Soap and Candle Maker

I initially wanted to create something that would allow me to have a sustainable creative outlet. I grew up in an artistic family and was always encouraged to dream big and try new things. I had fallen in love with the soap-making process, and I knew I found something that not only I loved, but that others cared about! I had so much soap on hand from making, I had to share it with others! Read more>>
Aaron Lide Jr | CEO & Producer

I wanted to create my own lane and decide what kind of car I drive in it. Black Fly on the Wall Productions represents independence and freedom of thought. As a creative, I wanted a safe space to think boundless and remain intrinsic within the true form of creativity. This production company is a representation of just that. Read more>>
Brianna Vaughan | Village Justice, Attorney and Candle Maker.

I started Black Gold Luxury Brand shortly after the pandemic started. Candles have always been a part of my self care routine. So when I began working from home, I immediately lit candles in my makeshift work office and did so on a daily basis. I began to notice that after burning the candles day in and day out I began having migraines. After doing some research, I learned that many of these big named candles are made with paraffin wax which is a byproduct of petroleum and releases toxins into the air. Read more>>
Yvonne Archer | Entrepreneur

My thought process behind starting my own business was simply creating something to me that I felt had a deeper meaning or a true sense of purpose. When I first started the business my whole intent was to help build self confidence through what I wore . Ever since I was young and I competed in track and field, they always told me,"when you look good, you feel good, and when you feel good you run better." Read more>>
Deacon Authority | Music producer, Sound Engineer, & Educator

I've always had an entrepreneurial mindset. I want to provide opportunities for myself and others. I learned that in order to be successful in music that I need several streams of income so I decided to start my own business that provides services to my community. I'm not where I want to be but I know that if work hard it will manifest. Read more>>
Muriel Sackey-Quaye | Interior Designer

As a designer, it's been something of a mission for me to infuse African-inspired decorative pieces, art and artifacts into interior design decor. Up until now, those decorative roots have been mostly missing from the home decor industry. My goal is to create luxurious settings that bring alive a unique but harmonious blend of European and African influences. Read more>>
Clifford Prevo | Owner of King 79 Vodka

My thought process and goal was to start a business that I can leave behind to my children and their children. Also doing something that I love to do so I would never have to work again. Read more>>
William Teel | Photographer and Graphic Designer

I always knew I wanted to be an entrepreneur, but needed the idea and the push to step out on faith. I started with a gift I bought my wife — a beginners level photography camera, just for fun, doing little free projects like headshots for people to learn and understand how photography works. I realized as I got deeper in learning the camera and studying that I wanted more and eventually started putting my money where my mouth was. Eventually I decided to go ahead and make it an official business and the more I invested into the company, the more serious I took the idea of it being the long game instead of a seasonal interest. Read more>>
Demetrius Brown | Chef/Owner

When I decided to start Heritage Supper Club we were still in the beginning phases of Covid, I have always wanted to own my own restaurant and at the time I just asked myself "what if you just started one now?". My Great Grandmother and my Mother have always been very influential to me and to the way I cook so it was kind of a no brainer to honor them with the concept of Heritage, Read more>>
Akeyia Johnson | Photographer

I've worked in customer service for almost 15 years. Ive spoken numerous elderly people who were living on a fixed income of less than $1200 per month. I listened to how they pleaded and begged us for assistance to lower their bills, how it was hard for them to purchase the necessities to maintain and afford their now bare minimum lifestyles was heart wrenching. I heard stories about how their companies cheated them out of hundreds and thousands of dollars once they retired and how they had to return to work once they retired. What I learned is the majority of them did not have their own business; Read more>>
Brittany "Bebe" Flythe | Hip Hop/R&B Culture Curator & Media Correspondent

I started my brand because I thought about how there was a lack of outlets for artists, I missed when the radio was how we discovered new artists, or we found them from watching television I wanted to bring that nostalgic feeling back as well as allow creatives space to just be themselves. Read more>>
Sharice Brown | Self-Care Enthusiast & Entrepreneur

Firstly, I want to introduce myself. My name is Sharice Brown, and I am the Owner of Luxxscape. During the most challenging time in my life, dealing with infertility, I was constantly looking for ways to escape the everyday stresses of life. From acupuncture, to tons of medications, to countless doctor's appointments, I started to look for ways that I could self medicate in a more safe and refreshing way. Read more>>
Keosha King | Nail Artíst | Cake Artíst

NailKhandhi is designed for those who change their look often, such as models and actresses. They are also great for braiders that dislike "braider nails" and those who' have to wear "work nails". I'm also a Cake Artíst and my main medium is buttercream icing. I love wearing long pretty nails but not when I'm decorating. I'm very picky about my work and I do my best work with no nails. To solve my problem, Read more>>
Kimberly Richardson | Bakery Owner and Educator

The thought process behind Kim's So Sweet Creations, LLC initially was meant as an escape from my stress. I was and still am a full time teacher and when I finally took the leap to making my dream a reality, I did it with the intention of having that outlet and also getting a chance to make other people happy with food. I enjoy making others feel good and food has always been a universal language that breaks barriers and cheers people up. Read more>>
Braxton Simpson | CEO of Braxton Simpson Enterprises, LLC

This is such a great question! I have always been a huge proponent for "CURATING COMMUNITY" and aiding in supporting others in going from "PASSION TO PURPOSE" in any and every aspect of their lives. In 2021, I decided to monetize my love and gift for doing this, and start "Braxton Simpson Enterprises," more affectionately known as BSE! Read more>>
LiiDa T | Jell-O Shot Creator

As I was getting older, I grew tired of working for other people who could FIRE ME but…they couldn't do my job. As the days went on, it didn't make sense that I was allowing one person to control my income. I finally decided that I wasn't going to allow my destiny to be in the hands of other people. I walked away from my job and never looked back. Read more>>
Yvette Williams | Wig and Hair Replacement System Architect

My process for starting my business came out of a need. A need a close friend of mine asked me to fulfill. I was traveling to Asia, one of my friends suffered with hair loss and was becoming distressed, tired and about to give up on finding hair she needed at a price she could afford. She asked me if I could find some hair for her while I was in Asia. I of course agreed. Through this process I learned first hand about the collection and sourcing of hair and the unfortunate unethical practices. I was able to get my friend her dream hair. Read more>>
Maegan Foisie | Digital Media Marketing

For once, I did not have a thought process to starting my own business. The pieces fell into place really well, actually. I was originally managing the marketing for the portfolio of a local business group, which was eventually earning me enough in extra dollars that it financially made sense for me to get my name registered with the town and officialize myself. With the new responsibility of needing to produce a profit, I knew I needed to diversify my portfolio so I would spend much of my time networking and finding more businesses to help. Read more>>
Cory Brim | Bartender

As I was getting older, I grew tired of working for other people who could FIRE ME but…they couldn't do my job. As the days went on, it didn't make sense that I was allowing one person to control my income. I finally decided that I wasn't going to allow my destiny to be in the hands of other people. I walked away from my job and never looked back. Read more>>
Chanteria Davis | Entrepreneur/Owner of Body Butter Babes LLC/Owner of Chique Naturalista Boutique Shameka Josey/ Co-Owner of Body Butter Babes LLC., Full-Time Mommy and Certified Peace Officer

I had been thinking about getting into the "Body Butter Business" for a while. I went over to my friend's house (now business partner) and told her that I had been doing some research. She then said that she glad actually thought about doing the same thing. After weighing the pros and cons, I said "Well Shameka, do you want to start a business together?" She said, "Yup let's do this." The rest is history. Read more>>
Michael Bagby | CEO OF GALAXY GANG ENT.

It took years for me to figure out what kind of business I wasn't in stable situation financially but now that I am finally settled I can't wait to see what kind of doors will be open for me and my future!! Read more>>
Devante Blackwell | Commercial Director

The thought process of starting my own business was a mix between my fascination for how some of the largest businesses originated and transformed into what they are now, and the lack of opportunities for me to work in the film, TV and commercial industry as an employee. I started my business as a way to create opportunities for myself and others, when those opportunities didn't or rarely existed for us. Read more>>
LUKESHIA WALKER | Life/Business Coach & Consultant

My thought process behind starting my own business was based upon me desiring more for my family/life. After years of thinking that I was in my ideal career role, I realized that as a black woman in a male-dominated workplace, my worth was far greater and not being valued. As a woman in the workplace, I found that I was being paid much less and working ten times harder than my counterparts to prove I belong. It was obvious that someone else was trying to control my value and destiny. Read more>>
Janelle Weithers | Qualifying Broker
As a real estate single agent, it was hard for me to find a small- education centered brokerage where I had a direct connection and contact with my broker. I wanted to create a space that was intimate, members shared accountability and we all uplift and take each other to the next level. When I was eligible to get my broker's license I hopped on the opportunity. I spent the last few years learning the ins and out of management building and leading my team while creating my vision. Read more>>
Tae Thomas | Photographer, Painter, Illustrator, and Graphic Designer
I've worked for other people, i still do and i just don't feel I'm at my best making allat rich folks richer while I'm sacrificing who i am, mentally and physically, for something that doesn't actually put into me. I'll give the shirt off my back and shoes if my feet for the right circumstance but i want my own to be able to provide opportunities for those who otherwise wouldn't be afforded to them, so they can do the same. I wanna be the gift that keeps on giving even when I'm gone. Read more>>
BaNAuset KaNSekhmet | Registered Nurse & African Holistic Health Practitioner
The thought process behind starting my own business was a combination of my own personal health struggles and my experiences as a Nurse. I had health challenges with chronic skin issues and womb wellness issues that I was seeking medical treatment for, but the more I dealt with doctors the more frustrated I became with the cycle of medications that never actually solved my problem. As a Nurse, I also watched my patients go through similar experiences and frustrations. Read more>>