How did you decide to start a business?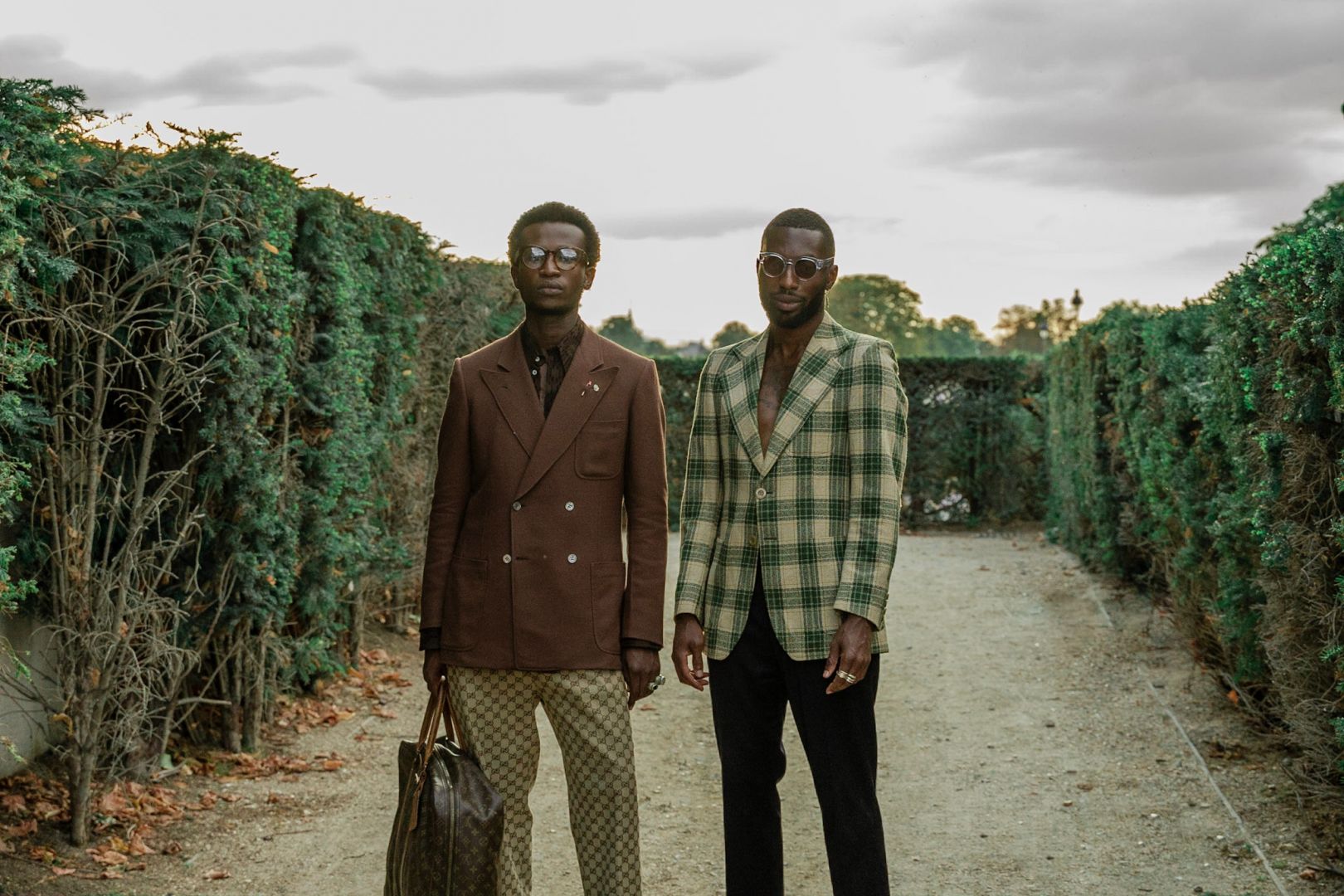 We reached out to some of our favorite entrepreneurs and asked them to think back and tell us about how they decided to start a business. Check out their responses below.
Cindy Rawlings | Maternity, Newborn, & Family Photographer

I absolutely love freeze-framing moments for my friends and family. They were really the driving force behind my decision to start my own business. Their feedback and support gave me the courage I needed to step out of my comfort zone and give it a go. Besides, the thought of doing what I love, and brings me great joy, as my J-O-B was just too good to pass up! Read more>>
Adonis Sandoval | Detailer & Entrepreneur

I wanted to do what I loved, and had a passion in, i was never the type to sit back and work for someone else. Iv always knew i wanted to own my very one Automotive Detail facility! My goal wasn't just make it a place where you could get your vehicles detailed i wanted to build a brand! Read more>>
Georges Bijoux | Founder/CEO of OSSAWA DECOR

My brand, like many, started by solving a need. When I was in college in business school, I always found myself searching for suitable neckties for my interviews and career fares. Everyone I found didn't seem to resonate with my style. So I found the perfect fabric pattern that embodies my sense of style and learned to sew ties from scratch. That one project eventually led to many more ties. Once I sold a few to some of my classmates, I realized I was on to something! Read more>>
Dr. Sheirra Marci | Director & Tutor

Interestingly enough, I have had a passion for teaching since 9th grade and a passion for training since I became a retail manager in 1999. In March 2013, I walked away from a retail store after 9 years of feeling undervalued. I knew it was time to do something more meaningful with my time. I was finishing up my associates degree in 2013 when I was first approached about tutoring. Read more>>
Eliza May | DJ, Music Producer & Singer

I was always passionate about music. I went to music school for 8 years, I was working on a radio station and at clubs as a DJ and I wanted to make it my career. I also never wanted to work 9-5 so I ended up working 24/7 lol Read more>>
Ceasar Christian | Recording Artist

I've always been an artist. Once I realized music was my passion I just went for it. I believe in doing what you're passionate about and making that your own business. Read more>>
Katya Jones | Creator

I've always been very creative, as well as, handy. I began making and wearing my own clothes when I was in the 6th grade. Today, I understand those outfits looked quite unique or maybe even a bit strange 😅. Back then, whenever somebody asked me about what I was wearing, I was extremely proud to say that I was the creator. So by my adulthood I learned how to sew, knit, crochet, embroider, draw, paint, you name it. Read more>>
Altina Rucker | Reborn Artist

When my daughter got sick with Osteosarcoma (bone cancer) I had lost my job. As time went on I meet my now husband and he accepted me and my 3 kids. I could not see him doing everything by his self. And he said he was ok with me not working. But I just felt some type of way so I started to make kids stuff at home and sale on line on etsy. That market was very saturated so I was like if I had a baby to module products I was making maybe I will make more sales. Read more>>
Vance Vision | Entrepreneur – Recording Studio Owner & Artist/Engineer

Wanting to work for myself and control my own destiny. I never had any doubt that I wanted to own whatever I am spending my time on. Read more>>
Brittany Farmer | Owner/Founder, Retired Life Apothecary

While transitioning from military service I began experimenting with candle making as a creative outlet. I loved candles but could not always burn them due to my son's allergies. Then came the pandemic and I was home more which gave me the opportunity to fully explore clean burning, carcinogen free candles. I spent countless days sourcing clean materials and testing candles through friends and family. I made it my mission to make an allergy friendly candle that was just as fragrant as the big box chain stores. Read more>>
Marc Smith | Real Estate Photographer

I believe entrepreneurship has been in my blood since my youth. I remember starting my lawn cutting service in the neighborhood when I was 10 and earning money to buy my first 10″ black and white tv (I know I'm dating myself). And then in high school our economics class had the highest grossing Junior Achievement project in the area. Read more>>
Aryel Allen | Body Sculpting Technician

I wanted a better life for my family and to be more independent. I've been working since I was 15 so at the age of 27, I felt like it was time to spread my wings and start my own business. Working for myself gave me more control over my life especially with my peace and happiness. I have a daughter that looks up to me so I'm obligated to show her that the sky is the limit and that anything is possible. Read more>>
Chris Ross | Recording artist & Climate Crisis Activist

I had been thinking about becoming an LLC a few years ago, but really committed to it after it was suggested by one of my financial mentors. I felt like customers and business partners would take the vision more seriously if I was incorporated and I wanted to be able to secure assets globally. Of course I was also excited about tax benefits that I would be able to take advantage of. Read more>>
Elliot Carlyle | Fashion Industry Consultant & Creative Director

I didn't have a thought process when I started my business. It's funny. I just wanted to work in the industry. I didn't know enough to have a process. I just knew I wanted to be in fashion. I didn't know what that would look like or how to begin. I just knew I felt a connection. My background was in music, but I dropped out of college and left half of a full music scholarship on the table to pursue what was only a passion at the time. Having said that, Read more>>
Chris Burgett | Chief Executive Officer & Digital Creator

In all honesty, my thought process behind starting my own business really stems from a natural hunger for creative independence and the ability to sculpt my own brand and identity. I've failed my way to where I am now and I am still anxious to learn and apply new disciplines to get me closer to my ideal life. I've always been into the idea of entrepreneurship. Read more>>
Shaterra Davis | Nurse and Creator/Owner of The Ivy Shoppe

The thought process behind starting The Ivy Shoppe was to create a brand that provides comfort, fashion, and personality, all while being wallet-friendly. Read more>>
Kay Simone | An artist with a beautiful soul.

Being inspired by hip-hop has been a lifelong journey, me being an artist at heart almost wanted to be a rapper but that did not work out because I knew that was a special craft I really need to work on. So in my mind creating a platform for women who work at this beautiful craft, was the next best thing. I really feel like these hip-hop-based media outlets only reported the beef and not the art. So art is what I wanted to focus on, so I did the opposite. Read more>>
Daija Odum | Influencer & Entrepreneur.

I wanted to create a business where all women felt beautiful.. I wanted to combine cosmetics and women empowerment. My first product had to be something women love and wear all the time, which is all natural lipgloss. I want women to love themselves as they are and to know makeup is never needed; it just enhances the beauty you already possess. Read more>>
Deion Stewart | Content Creator & Creative Director

There wasn't much thought, yet there was a feeling and need for change. I had no goal of starting my own business, and I remember being tired of seeing everyone taking pictures in the mirror with a flip phone. In 2015, I began Delgado Digitals LLC after receiving many inquiries and compliments from the photos I shared. At the time, I had no camera, just a laptop as I would take pictures of my outfits around the university campus. Read more>>
Jim Harris | Graphic Designer

Ever since COVID became a thing and took affect on my regular employment, I felt like I had come to a crossroads to where I could be creatively. Within a lot of down time that most was experiencing within 2020, I decided to create my own projects and make use of that free time that was available to me. So I began to lean heavily on what I use to consider was a hobby, and that was graphic design. Taking all of my educational background, work experience and self taught knowledge I came up with the idea of 'Video Faves'. A gateway to which would eventually become my entry into the world of freelance graphic design as its become today. Read more>>
Scarlett Ekeroma, MA, LMFT, CMHP | Inner Wound Healing Therapist & Boundaries Coach

Whew! Let me start by saying I never thought I would be a business owner. One, because the word 'business' always intimidated me and lastly because I wasn't "business savvy" enough. I initially withheld starting a private practice, because the thought of the start-up costs was overwhelming and daunting. In addition, I didn't want to officially have an office either. At the time there were just some barriers I did not want to explore. Fast forward to 2016-2017, my colleague/friend informed me she began an online private practice. Read more>>
Phyllup Gilbert | PhyllThaPrynce

It takes "nothing to do it but to do it" The longer you sit and this day you want to start up a business, the longer it will take you to actually proceed with the business. im a huge procrastinator and i will sit and dwell ideas for business ventures all the time and the whole time the only one that is holding me back is me. Whole time businesses with the same exact ideas a schemes are popping up all around me. Read more>>
Rommie Edwards | Chief Executive Officer | Obsidian Beard Essentials

My thought process was probably like most people and to be honest I was scared, but anxious. I knew it was something that I wanted to do but just didn't quite understand how to put it all together for it to make sense. Well, four years ago I started making my own beard products and in the middle of a pandemic was the time I officially launched my business which was two years ago. It has been nothing but a success since then. The biggest piece that I learned about started my own business was taking a leap of faith and trusting in God that he will guide me every step of the way. Read more>>
Shayla Towner | CEO of Layyeestyle LLC & Professional Hair stylist

I started my own business because I didn't want nobody telling me what to do . When to do it and what time I had to do it . And me asking for permission to have time off didn't sit well with me . Right then and there I knew working for someone else was not for me Read more>>
Asia Foreman | Licensed Esthetician | CNA | Doula

It honestly was something that just happened. I started out studying esthetics just to learn more in depth about skin & skincare because I was pregnant and trying to find a solution for myself. As I got deeper into my studies and started waxing, I fell in love and it was no turning back from that. Read more>>
Superstar DJ ROS | Talented multi-hyphenate

I've been a serial entrepreneur for my entire life. Everything from the DJ business I've run for decades, the online coaching program that I launched as a response to Covid shutdowna, and streetwear brand that I'm building via social media are all extensions of interests that I turned into businesses. At this point, it is almost second nature. Read more>>
Monique A. J. Smith | Leadership Strategist for Athletic Departments & Sports Organizations

I received a pink slip and a good friend, Michelle Larkin walked me through the process of making my part-time consulting a full-time gig. So my "pink slip became a pink bow", the gift I didn't know I needed. Read more>>
Victoria Iyanu | Graphic Designer & Marketer

I created Grapvics because during the pandemic, I wanted to find a way to have a outlet while also finding something to keep me entertained. I knew I wanted something that allowed me to be creative but didn't take up as much time as painting or sketching. Read more>>
Martha Caldwell | Inclusivity consultant

I worked as a middle school writing teacher for 25 years and used storytelling to launch inquiries into identity. Every year, students of color told stories about their intelligence was questioned, being followed by clerks in stores, and being called racial slurs. Young women talked about their struggle to hold onto their confidence as they faced an onslaught of demeaning stereotypes. Young men talked about the pressure to hide their feelings to appear tough and in control. Gender nonconforming students grappled with blatant homophobia and transphobia from peers and adults alike. Read more>>
Nicole Manuel | INTERIOR DESIGNER & FURNITURE DEALER

In simple form, I got tired of struggling and giving my all to other peoples companies. At what could've been the worst time of my life I decided to invest in myself and it was the best decision ever. Ive always had a love for fashion driven interiors, and styling homes. In 2016, I did my first project but I hit a major delay when I was having trouble finding quality affordable furniture pieces. Read more>>
Jayde Moore | Stylist & Creative Director

My thought process for starting my own business was thinking about how I could bridge the gap between my passion/creativity and finding a way to share that with the world. I wanted to also prove to myself and my peers that you can bring something as simple as a thought or idea into reality. It's all about your perspective and willingness to stay focused on your vision, no matter the outcome. Read more>>
Falyn Marie | Young Entrepreneur

When i first started my business all i could think of is the law firm i want to own after law school. So me having a business now is preparing me to be able to rum my own law firm when its that time. Read more>>
Johnathan Russell | Street Culture We Trust

I always liked to draw and crate art work as a kid. I always had a thing for fashion watching my mom and other family members put together their outfits. When I would go to school I would take extra clothes in my bookbag so that I would be able to changes my outfit half way through the day. I took my designs over the years and put them on t-shirts and started to wear them. Read more>>
Maiyana Lewis | Nail Tech

My thought process behind staring my own business was very personal for me. I remember being a little girl and always wanting my nails to be done different ways or different colors. But , of course I was too young to get them done so I would always ask for fake press on nails from the store. Eventually , being an adult I still found myself wearing press ons along with acrylic full sets but I soon realized I was a girl who changed her nails every other week , haha. Read more>>
Andrea TheoJohn | Owner of The ADS Agency

What's funny is that I have an MBA but when I started my own business I was COMPLETELY unprepared. I hadn't planned on doing it! I tell people I kinda started a business "by accident." I'd been here in Atlanta all of ten months – fresh off the plane from Scotland where I'd been the year prior working on a project basis as a global branding director for an engineering firm – so my network was tiny (but mighty, I dare say). Read more>>
Jenae Ingram | Licensed Clinical Social Worker & Mental health advocate for athletes

I started LITT because I believe that athletes need more support with their mental health. Living Intentionally to Transform is a mental health agency that has a special niche in working with athletes (but no worries, many clients are non-athletes as well). As a coach, licensed therapist and previous athlete; I can attest that this need is widely underserved in athletic populations. As someone who previously dealt with my own mental health struggles as a high school athlete, I remember so vividly what it was like navigating those seasons on my own. Read more>>
Akua Pipim | Fa Anigye LLC, Owner

The thought process behind starting my business was a combination of experiences, industry observations and a strong desire to challenge the perceptions about Africa. As a first generation Ghanaian, I've experienced the best of both worlds: the beautiful culture of my Ghanaian heritage and the vast opportunities & promise of the United States. In my travel experiences over the years I always found beautiful handcrafted goods from each country I've visited and when I return, friends, family, and strangers alike admire. Read more>>
Wil Fletcher | Edutainer

I was a Nurse Aide Instructor, I started to think bigger once I saw the impact that I was making in the lives of the students. I began to come up with ways to add value to the CNA program. My employer was not always receptive to my ideas, no matter what I came up with I was constantly reminded that I'm only a teacher. After being frustrated for months, I decided that I can stress myself about someone else's business or I can put the time and energy into creating my own Read more>>
Lucianne Rosario | CEO of Eclectic Dolls.com

After 20 years of working in the radio business, I decide to resign because I was underpaid and unappreciated as a women for what I was bringing to the table. It made me want to use the skills I had to create my own business. A business that would empower and inspire other women through fashion. Read more>>
Tes Sobomehin Marshall | Race Director, Running Community Leader

I enjoyed going out to race events every weekend and thought to myself "I could put on a fun race that would be welcoming to all types of runners and walkers". I didn't think of it as a business at first, but simply a fun side hobby. Read more>>
Paris Gray | Roller Skater & Fashion Model

My thought process was creating a brand to make everyone feel as glamorous as I do. Read more>>
Shayana Broussard | Philanthropist and Boutique owner

When deciding to start my own business, I considered my goals, and my passion for what I wanted to do. I wanted to leave my mark on the world, even if it consisted of only my surrounding love of family and friends. I wanted to contribute to something more than me. I was burning of desire to change and step out on faith to start my own business Read more>>
Travicia Brown | CEO & Founder

I have always held a passion for helping and assisting others; however, I wasn't too fond of being placed in a box. My vision of being a resource for my community wouldn't do me any justice sitting behind someone else's desk. It was only a matter of time before I turned my passion into purpose. My purpose has always been and still is serving the underserved, the unemployed, and the disabled. Birthing BNZ Healthcare and Training Center allows me to do this and more in my own way. Read more>>
Alexis Saner | Alexis Saner

My thought process behind starting my own business was when my Aunt passed away. I wanted to do more than give flowers or make a speech, I wanted to honor her in a way that she would have honored herself. That's when I birthed billboard buzzing. A good friend of mine by the name of Ernest Jackson ,the co-owner of billboard buzzing, suggested that we put her on a digital billboard. When I saw my families reaction to seeing her on the billboard I knew that this was not just a hobby, this was my calling and passion. Read more>>
shanel white | Owner of prettytalkbundles

My thought process for starting your own business would be that you have to be determined and ready to take risks. If you have a job until you are able to quit do both because in the beginning you are going to have to invest in your business. If you are trying to build a brand it is going to take dedication as well. Motivation is key when starting your own business, and having a passion for what you do is always great. Read more>>
Robert/Aundria Davis/Love | Founders

Onnie's House Inc. had a collaborative start, meaning it wasn't just one person that made this vision/dream into a reality. There are 2 of us that have been able to collide together and make this company exactly what it is. Robert: I had a vision of starting a company since I was a young boy. I have always had some kind of small business going on back in my hometown within the state of Ohio. Coming from living in New York for few years before I made my way back to Georgia, I had a vision of starting a nonprofit and naming it after my grandmother. Read more>>
Tavia Anderson | Executive Director/Founder

I discovered at an early age of 14 years old that I would become a BOSS. My 1st game as an cashier in a grocery store and experiencing not having no control of the job I initially applied for instantly made me realize that I will always be in control of my work ethics, and how, why, what I wanted to do moving forward in my life. Read more>>
Belinda Gest | Lawyer, Educator and Serial Entrepreneur

The thought process started decades ago. I have always known that I would choose my own journey and that it would include the freedom to be an entrepreneur. My daddy was a serial entrepreneur. After Vietnam, he got his real estate license, owned a bar, a thrift store, a farmers market and a security shop, all while doing police work until he retired. Read more>>
LeAnne Challenger | Owner & Instructor, Challenger Music

I never expected to have my own business! I was traveling as an opera singer, then decided to move back to my hometown. I saw a great need in my community for music education, so I began teaching private school music. After teaching in private schools for 3 years, I decided I wanted to make my own hours and have more opportunities to teach more students. So I became Kindermusik certified and began my own studio. Read more>>
Christalyn Howard | Licensed Professional Counselor

For as long as I can remember the making sure everyone was "ok" and supporting people during difficult times has always been a passion of mine. Now that I think about, I guess this was inevitable. As the oldest child in my home, I was responsible for taking care of my younger siblings in the evenings and on the weekends while my mother worked. Although these responsibilities positioned me as a sister, daughter, and friend who was supportive, dependable, a great listener, and "strong"; Read more>>
Lori & Hezekiah Poag | Business Owners of Something BARowed

When we got married in 2013, my husband Hezekiah and I wanted a candy bar station for the guests at our wedding. Back then, this kind of thing was just coming on to the wedding scene, and it was something that we were both drawn to. Unfortunately, no one in the area offered this type of service in the events industry, so we just had to go out and find candies that matched our wedding colors, jars to hold these candies and seek the assistance of our friends and family to serve guest at our reception. Read more>>
Regina Coley | The MotivatHER, Educator & Cultivator

One morning, I remember going to work asking myself why I was still working for someone else instead of dedicating the time to building my dream. Entrepreneurship is risky and scary but necessary for the liberation I wanted to experience. I wanted to be the woman who could be there for family and experience the joy of fully utilizing my skillset through my own business. Read more>>
Felicia Gordon | Founder and CEO

I never had a entreprenurial mindset. Never wanted to be a business owner. But I always had this good idea in my mind. And to be honest I didnt think I could create a business of my own and the business would actually work and be successful. Several things motivated me to create Wishes Swishes. After my sister died in 2010, I was given legal guardianship of my sisters twins, who have been blessed with Autism. Getting the twins I knew this wouldn't be easy. Read more>>
Keshauna H | Entrepreneur

The thought process was based on experiences I've had in my life. I always wanted my own clothing brand because I feel like you can express yourself through fashion. In 2017, I started my business called 21envy. I sell streetwear and hair extensions. The motivation that pushed me to sell clothes is the passing of my oldest brother known as "Johnny B". The quoted t-shirts are a reflection of me, but others can relate as well. Once I added hair extensions, I was already in love with switching up my hair so I decided to be the plug. Read more>>
Mike Twice | Writer/Songwriter/Artist

Essentially as a creative, you think "Hey Ive got a vision that I want to see come into fruition. Very seldom will someone else come along and offer you the thing you see in your mind. So you have to build it yourself. Don't get me wrong, if you get a chance to become a direct part of a much larger vision, you go with it. Like if they asked you to help build the pyramids, you don't turn that down. But then you take that experience and you add to your vision. That is the thought process of starting your own business or brand. Read more>>
Donyae DJ Duke Dukes | Dj & Radio Personality

I Always Wanted To Be The Boss , Instead Of A Worker , So I Always Thought Like That Read more>>
Cindy Mohammed | Broadcast personality

I wanted to represent my country Trinidad and Tobago but I also wanted to give my Caribbean culture a spot where people can get connected to the artist so they can connect more with their fans .My platform is all about showcasing Caribbean entrepreneurs telling their story.. Read more>>
Brit'tney Powell | Entrepreneur and Business Consultant
I always had a job and some type of hustle on the side. Until one day I decided to make my hustle a legitimate business. Read more>>
Destiny Wood, RN, BSN, MS, LMT, CHWC | Wellness Strategist
If I had to use one word to sum up why I started my business, then I would say need. I am a very solution-oriented person, and I saw a need that I felt equipped to address. I have always been drawn to helping people. I knew that I wanted to work in healthcare from the age of about 10, and I did that. I have been afforded the opportunity to work in highly diverse health and wellness environments. I began my career working within fitness centers, and once I completed nursing school, I worked as a RN in a metro-Atlanta ED/Trauma Center. Read more>>
Serwah Armah-Koranteng | African Fashion Designer and Fashion Show Coordinator
Most women I have grown around has always portrayed an independent lifestyle. Whether it was reality or just an assumption on my part. There is something about being independent, confidence woman. Gone are the days in African where a woman's place was believed to be in the kitchen or in the home. In this modern age, some women are the breadwinners of the home. Read more>>
Mama Jatta | Personal Trainer
My love for health and fitness started at a very early age. In second grade my father would do daily runs on the beach. I asked him why he would do this and he told me, "if you don't want to be consumed by everything around you need to move around". Growing up and watching how his routine maintained his mental and physical health to this day, it truly influenced my lifestyle. My initial thought process was the more active you are the better you'll feel and look while providing the body with the structure to avoiding chronic illness. This mindset spawned my love for personal training Read more>>