Meet Elliot Carlyle | Fashion Industry Consultant & Creative Director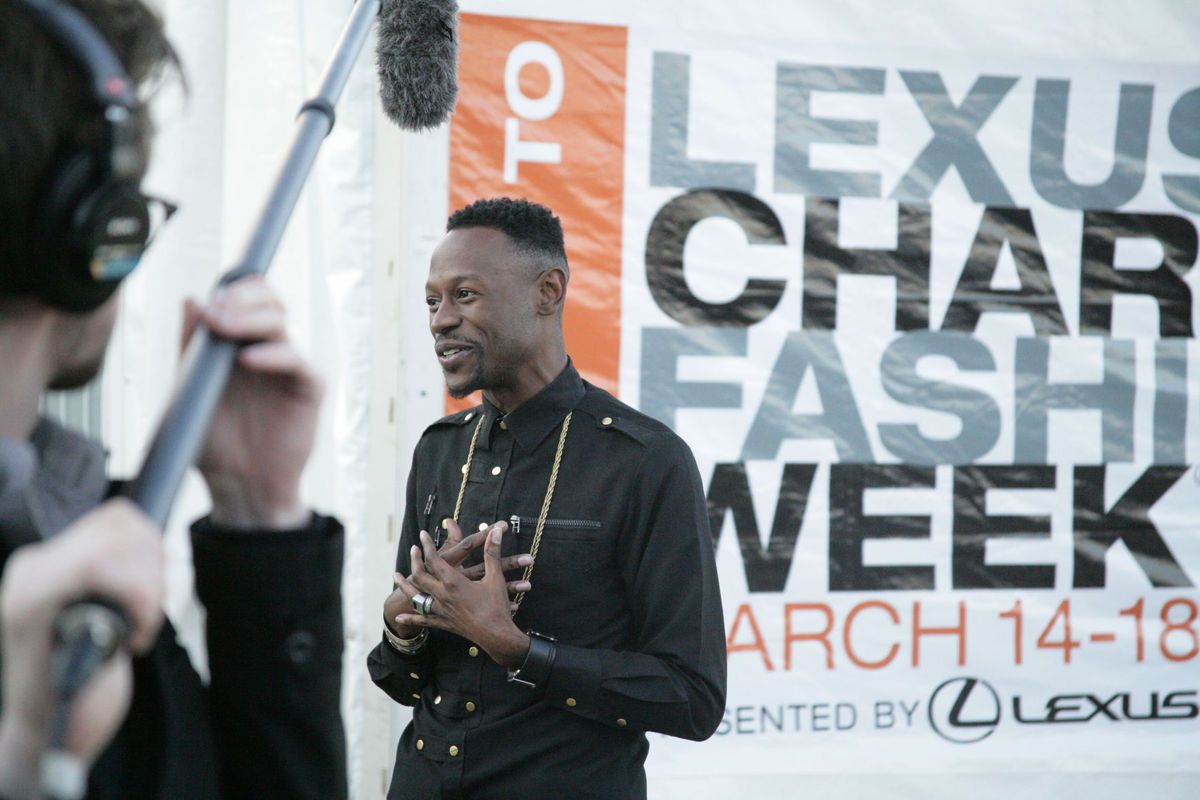 We had the good fortune of connecting with Elliot Carlyle and we've shared our conversation below.
Hi Elliot, can you walk us through the thought-process of starting your business?
I didn't have a thought process when I started my business. It's funny. I just wanted to work in the industry. I didn't know enough to have a process. I just knew I wanted to be in fashion. I didn't know what that would look like or how to begin. I just knew I felt a connection. My background was in music, but I dropped out of college and left half of a full music scholarship on the table to pursue what was only a passion at the time. Having said that, I would say that the only thing I knew was that I had to make something out of this because I took a big risk to engage in my pursuit. I started as a volunteer for New York Fashion Week as a way "inside" and that opportunity showed me that there was way more to this business than I could have ever imagined. To say there are a plethora of avenues into this industry is to say the least. However, there were some things I saw that resonated with me. The one that had the strongest vibration was public relations. I was intrigued and inspired by the way they showed up and how they moved on the scene. Now, I had never done public relations officially per say, but from what I could see, I had worked many events and executed in the way that they performed. So, I discovered that this was the closest thing to familiar for me at that time and I decided to "go for what I knew" as they say. I was still working a full-time job at an event planning company, so I didn't look at it as a business but more of an exploration. I was building on the side and after hours around work. These were the MySpace days, so I was heavily using social media to build a presence, but it took about a year for me to become conscious that a real business was forming through my movements.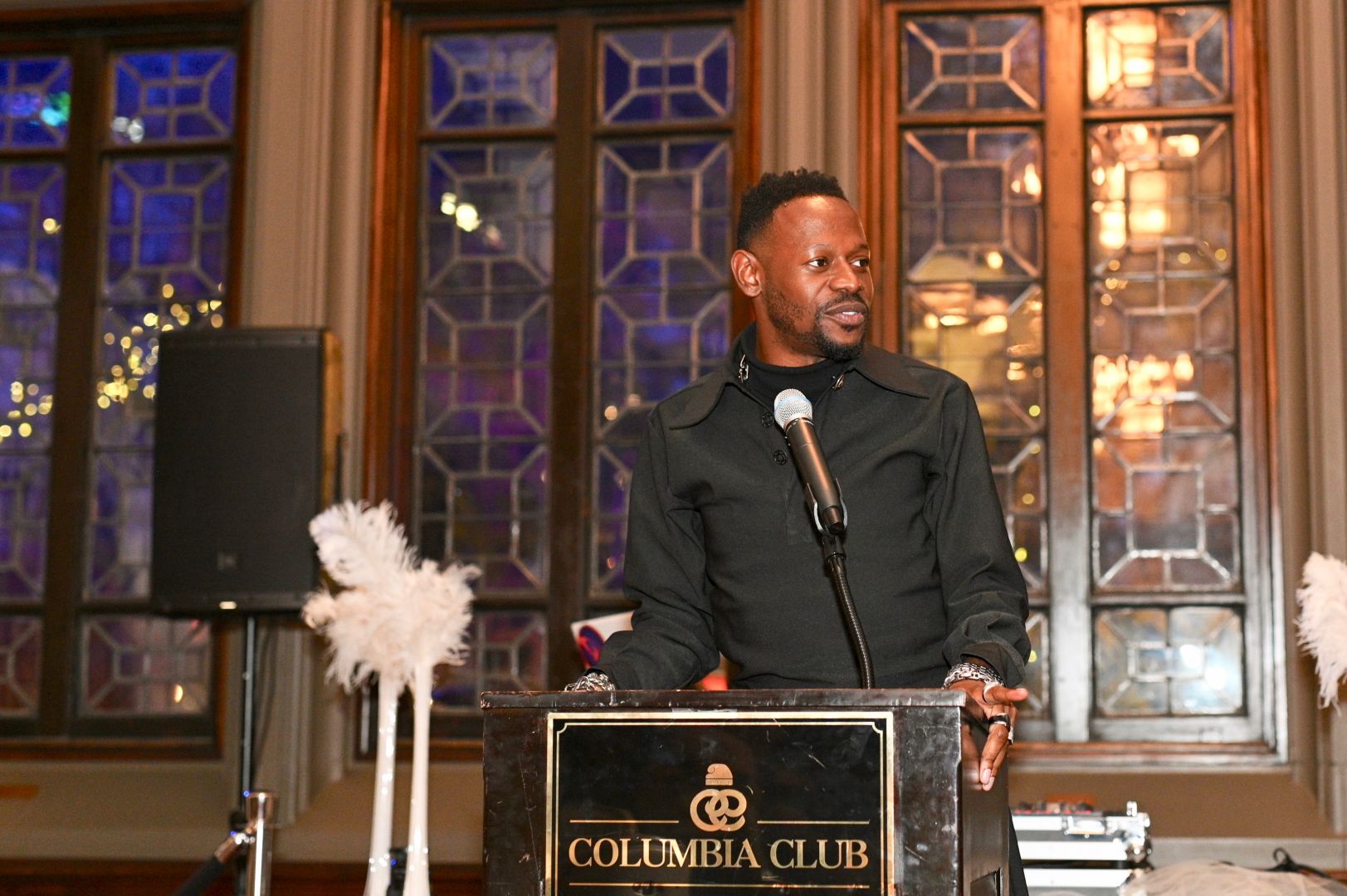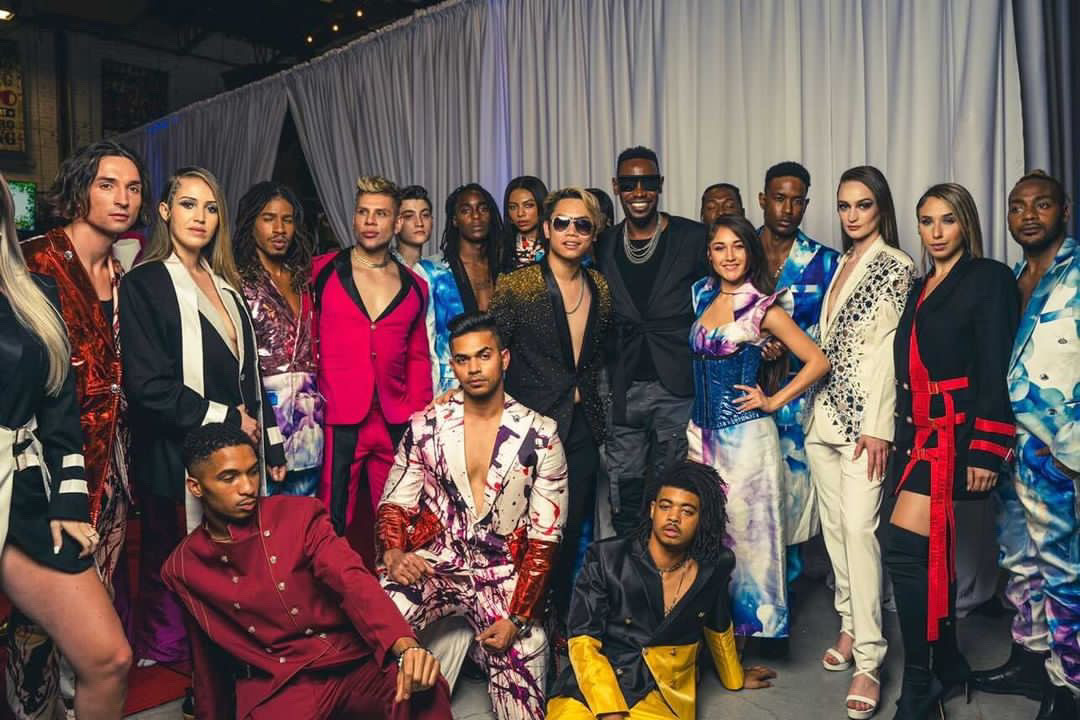 Can you open up a bit about your work and career? We're big fans and we'd love for our community to learn more about your work.
I'm a consultant. So, my day-to-day varies, but consist mostly of Zoom calls, conference calls, and emails. I'm still building out more in-person meetings post-COVID quarantine and lock down, but it's not that easy to just jump right back in. What am I doing on these calls? That varies too. It could be personal brand advising, creative direction, public relations strategy, program direction and consulting, marketing ideation, and sometimes even event-planning. I guess what makes my career unique is, I get paid to talk. I have something to say. Having over a decade of experience in fashion, I have insight, wisdom, and an ability to lead people through innovative problem solving and empowering people with creative solutions.
I appreciate that I get to help people, brands, and organizations hit a reset button. I find that the clients I attract are usually at a place of reinvention, expansion, evolution, or the buzz word of the pandemic…a pivot. I enjoy working from this space because it's what I've had to do at so many spaces in both my life and career. From what my clients tell me, that's what draws most of them to me.
I would say that what I'm most proud about in my work is being able to build platforms that open doors for people who have been under-served and underrepresented. Being a Black man, I know what it is to build through these social conditions. I am excited about my consulting work with NYC Jewelry Week, COUTURE Show, and Natural Diamond Council on creating equitable opportunity for Black and Brown jewelry designers. I am equivalently excited about leading the Connects program with the Council of Fashion Designers of America (CFDA), which recognizes, promotes, and provides business development support to select regional fashion organizations, their Fashion Weeks and the designers based within their key US markets.
Getting "here" hasn't been easy, but I'm grateful for the journey. I would say I've been able to overcome the challenges by understanding that they come to teach me something or connect me to something within my Self. The challenges come personally and professionally, but I've learned that perspective is always key to how you're positioned in the challenge. Keeping the proper perspective can determine whether you experience crisis or improvement. I often talk about surviving homelessness during my career for a period of time. That was one of most emotionally, mentally, and spiritually pressurized times of my life. I had to pull strength from every survival point of my life to navigate that time. What I realized was that I arrived at every space and place of success that I've occupied in my success through working from the inside out. What I knew was that circumstance was not my existence. It was a moment and one that I was determined not to be stuck in. That determination connected me to the power within to shift my circumstance. I will say this to anyone pursuing a career or building a business for yourself, make sure you do your research, and know AND understand the numbers. You need to know the numbers, so you know how to get the value for your product or service based on the market you are in. I just said something right there. I will be transparent and say that I didn't do that in the way that I should have in that time. I was just ready to work. Ready to serve. Unfortunately, what I didn't know couldn't serve me. I can say that learning that lesson was a personal graduation and a commencement.
I've been referenced as self-claiming the title, "the brand. the voice." but that actually didn't come from me. When I was told by my former business partner, KJ Anderson, that it was time for me to build a personal brand after about 8 years of being a freelance entrepreneur in fashion, I didn't know what to do. I felt that the way I was working was just fine. This was the time when Instagram had just started becoming the new thing and I didn't know what to do with it. Having used social media as a foundational tool in building awareness about myself and my service; I had MySpace, Twitter, and Facebook in a healthy harmony for storytelling and messaging. But when Instagram came around, I was pretty hesitant and unsure. I didn't even have a web site at the time. So, I decided to finally build a personal brand with an identity, but I didn't know which direction to go in. I knew I had to do it, so it came to me to ask. I always say as a speaker, you must listen twice as much as you speak. So, I posed the question to my clients and my circle of influence at the time. I listened. I took notes from the feedback and built my brand using what they were saying to me about me. I thought, "if they get this from me…if they see this with me…then there's a market out there that is getting this as well." One of the things that kept coming back to me was that beyond the brand, I'm a voice. The truth is, I've always been as I've been talking all my life. I knew we all have who have a voice…but I've been okay expressing my voice from the time that I was conscious that I had something to say. I've had many challenges in that too. For one, in grade school, I think I got 'excessive talking' on every report card. LOL I'm just glad I didn't develop an insecurity with my voice from those reports or I wouldn't be engaging this way today. There's a lesson in that for someone out there right now. It's unfortunate, but sometimes the thing that you're criticized for the most as a kid becomes the thing that will prosper and sustain you as an adult. Truly, that's divine.
I guess what I'm okay with people knowing about me is that I operate from a different place. I've never been normal and I'm okay with that because neither are the creatives I now get to work with and support through my expertise.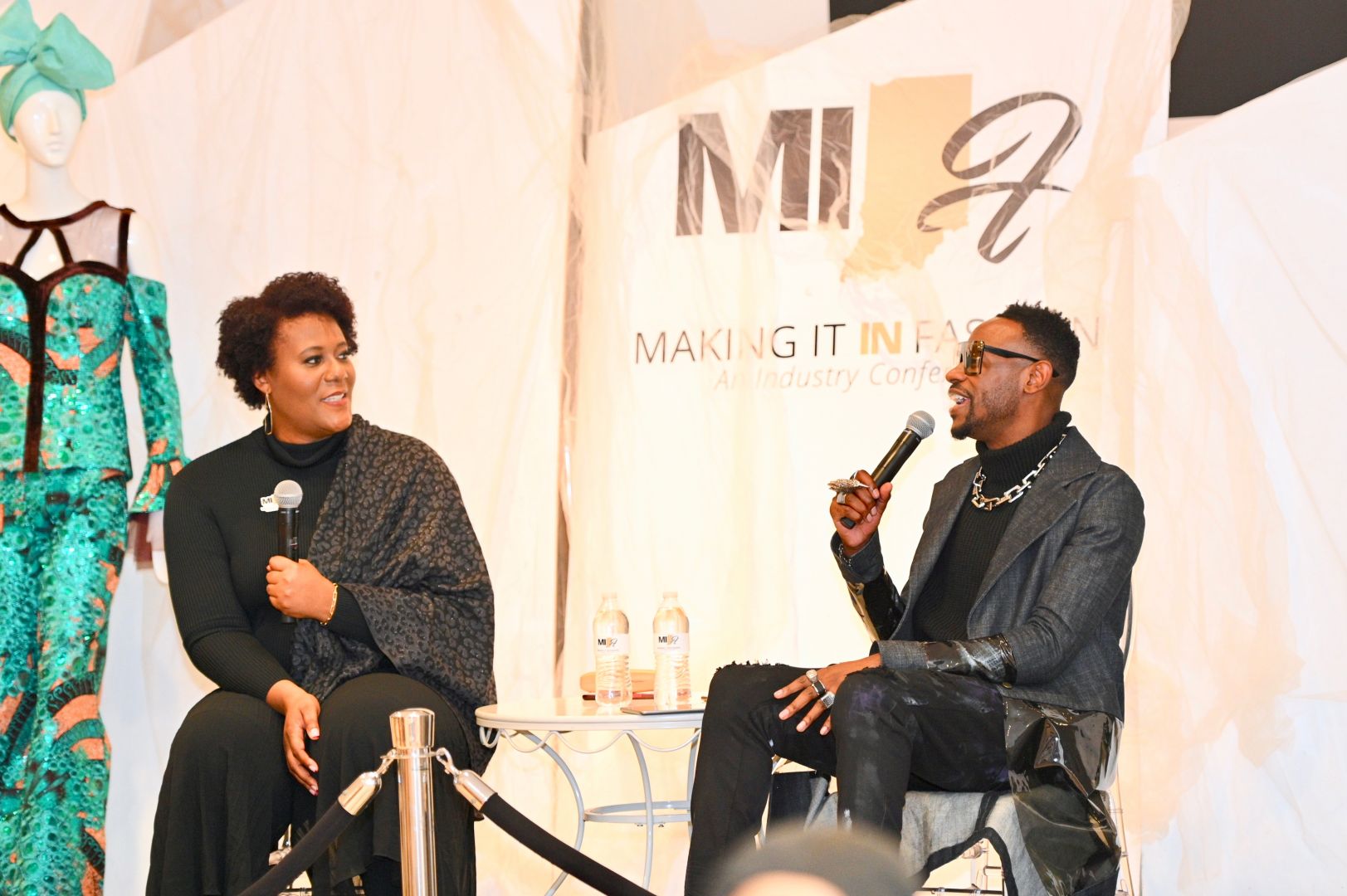 If you had a friend visiting you, what are some of the local spots you'd want to take them around to?
I spent my birthday in Atlanta this year for the first time. I must say, I've visited ATL more times that I can count. I have clients here. I have done events here. I have spoken here. I even had a book signing here. However, this was one of the best trips I've ever had because I had time to explore and when the weekend was over, as the expression goes, Atlanta owed us nothing. So, I must give a shoutout to Hotel Colee and staff for being such wonderful hosts for the week, to Ms. Icey's Kitchen & Bar for hosting my birthday brunch, to Rock Steady for being the kick-off spot for the week, and to Apartment 4B for a most wonderful birthday night with excellent Caribbean-Afro fare and beats by DJ Loui Vee. It was a parrrrtay to say the least. Also, a special treat was attending the exhibit opening party for Moneybagg Yo hosted by T.I. at the Trap Music Museum. From the time the museum opened I wanted a picture by the pink car to post on my Instagram and I got it! It was a great experience and I'm excited about that museum for the culture as a whole, but also for the City of Atlanta. I send a special thank you to Angela Watts of 10 Squared PR, for making that connection for my myself, friends, and colleagues.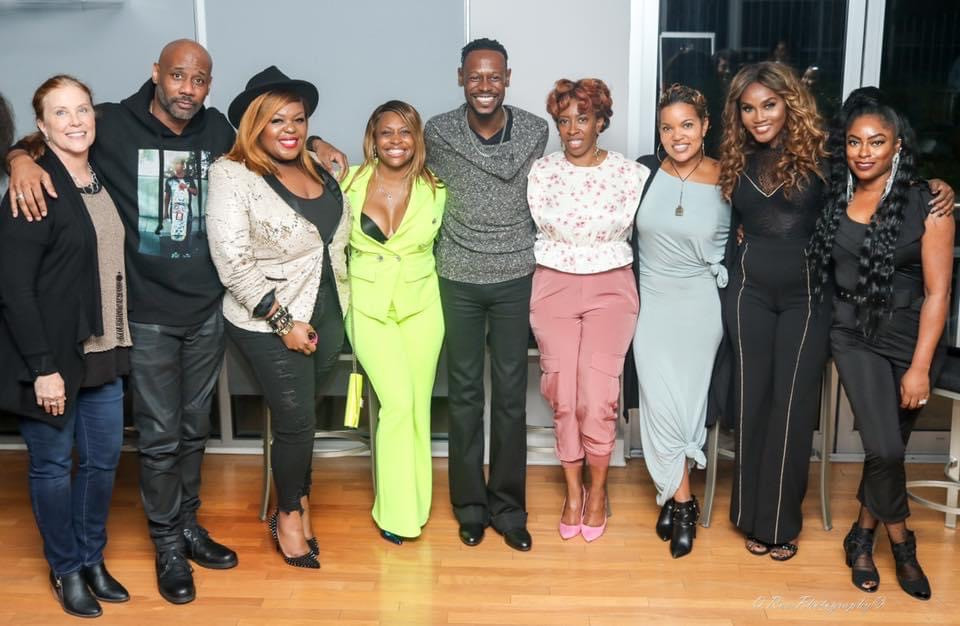 Shoutout is all about shouting out others who you feel deserve additional recognition and exposure. Who would you like to shoutout?
First and foremost, I give honor to God as the source of my being. But I always give credit to my parents (Eli & Rosetta), my pastor (Alvin E. Smith), my chosen God-parents (Gayla & Warren) and my personal circle of influence. They aren't celebrities or famous or high-profile people. But they are the ones who have seen me up…seen me down…the ones who have supported me when it made sense AND when it didn't. The one's who keep me conscious of the power of my voice, my identity, and my story. They're the OG's from back home and the NG's I've met along the way. I can't name them all here, but I love that when they see this, they will know who they are just by the love in my response.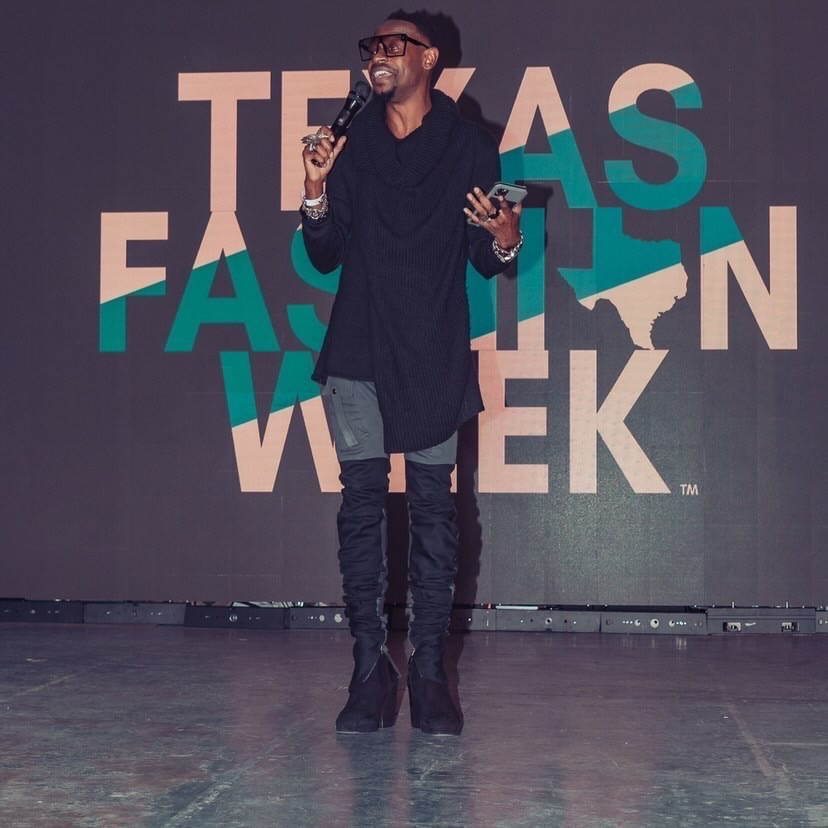 Website: www.elliotcarlyle.net
Instagram: www.instagram.com/elliotcarlyle
Linkedin: www.linkedin.com/in/elliotcarlyle
Twitter: www.twitter.com/elliotcarlyle
Image Credits
Getty Images Quentin Ross Torry Sledge
Nominate Someone:
 ShoutoutAtlanta is built on recommendations and shoutouts from the community; it's how we uncover hidden gems, so if you or someone you know deserves recognition please let us know 
here.