Meet Andrea TheoJohn | Owner of The ADS Agency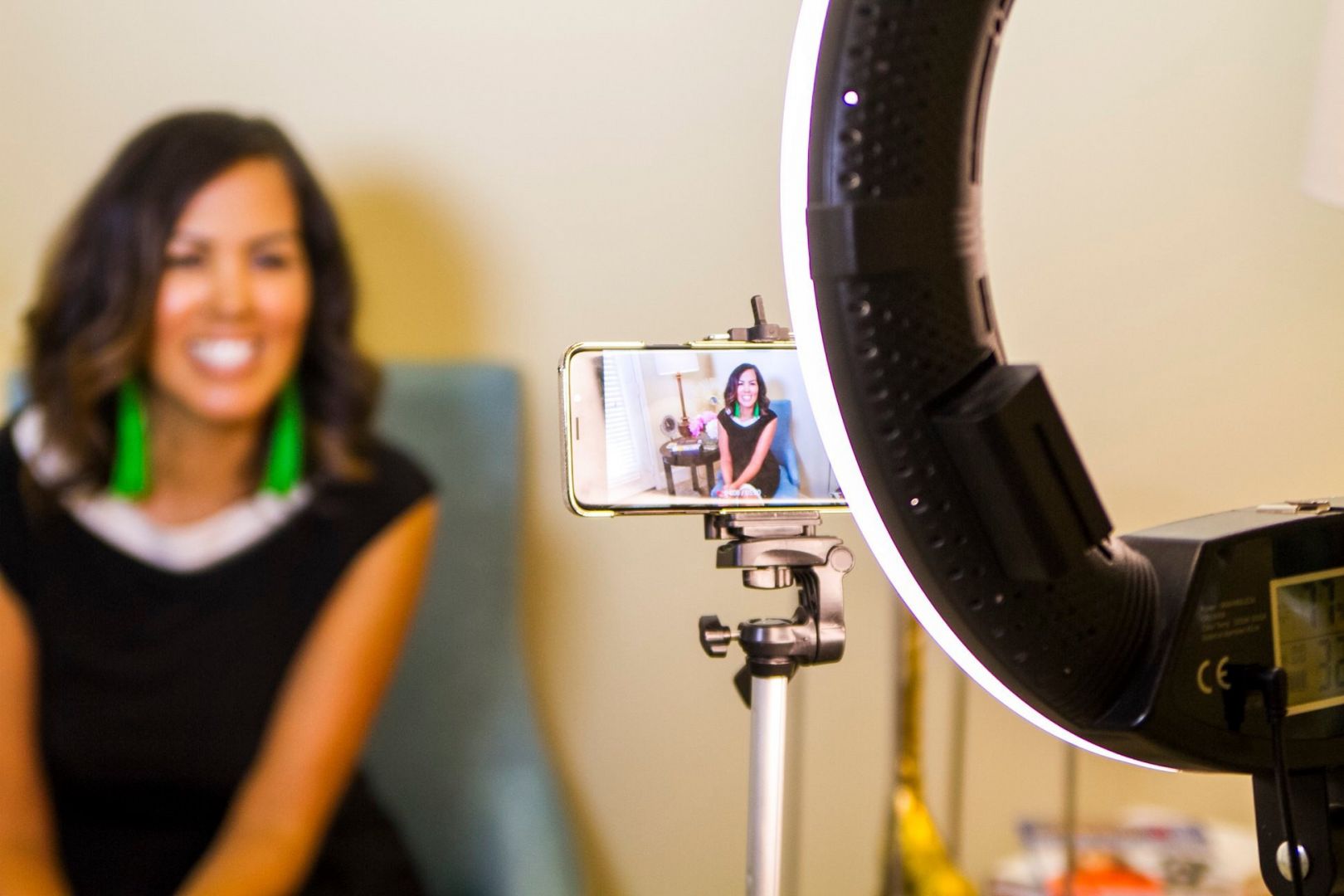 We had the good fortune of connecting with Andrea TheoJohn and we've shared our conversation below.
Hi Andrea, can you walk us through the thought-process of starting your business?
What's funny is that I have an MBA but when I started my own business I was COMPLETELY unprepared. I hadn't planned on doing it! I tell people I kinda started a business "by accident." I'd been here in Atlanta all of ten months – fresh off the plane from Scotland where I'd been the year prior working on a project basis as a global branding director for an engineering firm – so my network was tiny (but mighty, I dare say). The job I took here in Atlanta was just horrendous. I loved the people there, but my direct boss relationship was so toxic and the whole thing was unbearably stressful. Needless to say, that experience didn't last too much longer (i.e. they fired me and if they hadn't I was ready to quit asap), and the people I'd met here and there and had coffee conversations with – advising them on their own marketing efforts and such – were the people who ultimately encouraged me to start this business. "No way!" I said. "I just wanna get into my next marketing role and continue on with my corporate career, thanks very much." But many kept pushing. And one, thank goodness, went so far as to say "For the fiftieth time, please do your own thing. And if you will do your own thing, I'm going to be your first client and TELL ME WHAT TO PAY YOU."
Well, who says no to money in between jobs?
So, I said fine, I'll do it. Totally didn't take it seriously, I just thought this'll be maybe some nice shopping money on the side. Something I can do on the evenings or weekends as time allows. I had no research done. No competitive info analyzed. No pricing structure set. I just decided on a name, threw up a website, opened some social media handles and whipped up some pricing based on my previous salary (which I later learned was completely wrong and vastly underpriced – a common mistake among female entrepreneurs especially). That was in November of 2016. By December, another friend asked what I was doing. "Oh, nothing much. Just looking for my next role. And also I started this business and I've got one client."
His response: "I needed you YESTERDAY. Here's my FIVE businesses. Tell me what you can do with them."
Even with my embarrassingly low pricing, that second client was enough to just barely cover my living expenses. I'd surprised myself! What was going to be mere pocket change for the weekends was turning out to be a potentially legitimate form of living. Prior to this, entrepreneurship to me spelled broke. The people I knew who were "entrepreneurs" were either always struggling to pay the bills or they didn't NEED their job to live. They were married women, stay-at-home moms who had the cushion of their husband's salary to live off of. I had no examples in my life of independent, single women who were really succeeding in business on their own.
So by the time January rolled around (the time period that all my HR friends said I needed to hang in for to get my next role), there were some awesome next corporate roles available to me. One even with the impressive global hotel brand IHG. It was the dream next step in my career. I'd have my own team, a nice bump up in salary, it was another global role (my favorite)…everything seemed to line up. I'd interviewed three times with them. I loved her, she loved me. Seemed like a shoe-in, up until she called one day to say "Andrea, I'm so sorry, but we had an internal candidate pop up and they take precedence over our external candidates. I'm really sorry – I truly wanted to work with you!"
In that moment, rather than feeling heartbroken and defeated, I actually felt quite at peace – as if God Himself was showing me the path forward, which He was giving me complete free will to choose. "Now that I've shown you you still have what it takes to do this corporate thing – if that's what you want – I'm also asking you to take a look at this entrepreneurial path you've started. If you just trust me…" – the message was so clear. I dove right into entrepreneur world and haven't looked back. My life has completely changed because of it – ALL for the better.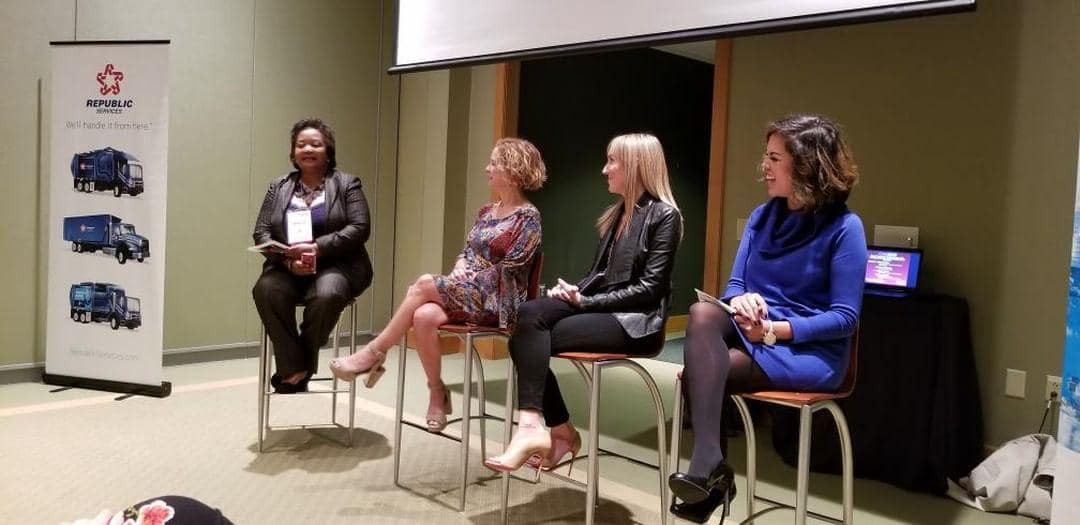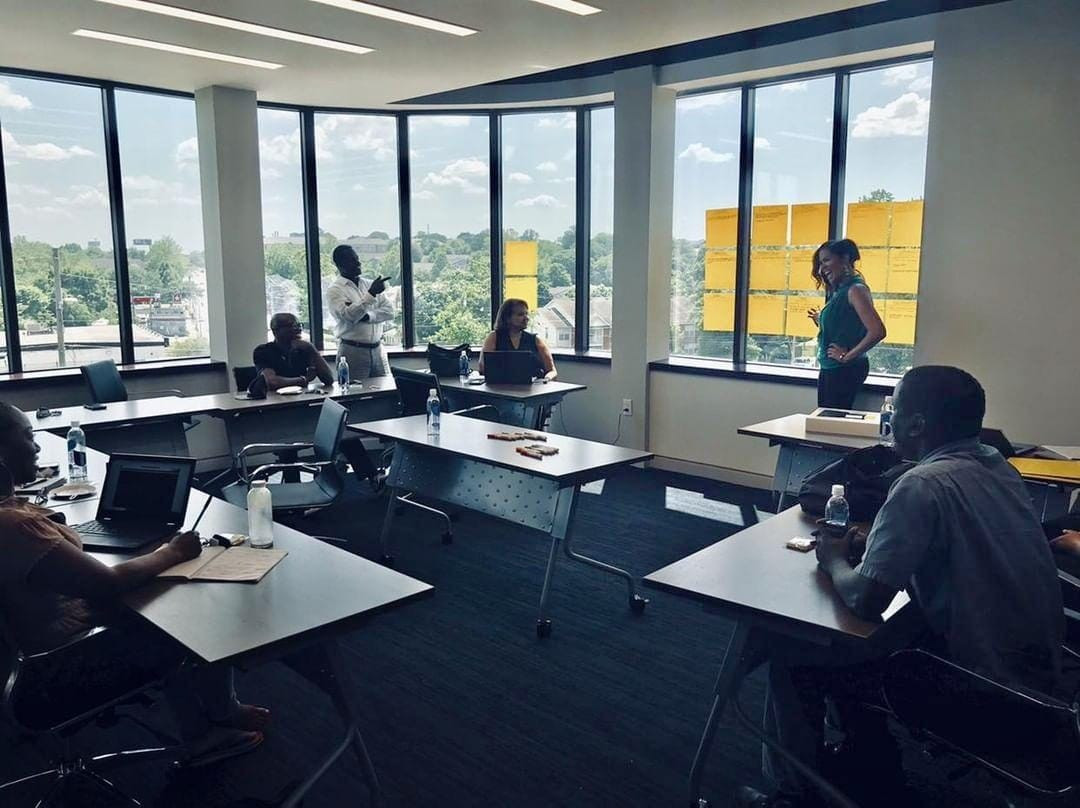 Can you give our readers an introduction to your business? Maybe you can share a bit about what you do and what sets you apart from others?
ABOUT ADS: The ADS Agency is a 5.61 year-old Atlanta-based firm owned by Andrea TheoJohn (minority, woman, Native-American, Filipino). ADS provides globally-experienced marketing and branding services to our clients in the southeast and overseas, offering marketing, branding and communications strategy, brand identity and design, and the tactical execution of those strategies, including website and landing page design, email communications, social media, videography, photography, animations and more. Essentially, we help small businesses direct their marketing and branding meaningfully and purposefully. ADS was created to helps brands figure out how to move through this world.
WHAT SETS US APART: We bring you big firm value without the big firm price tag via our hand-selected pool of award-winning talent.
MOST PROUD OF / EXCITED ABOUT: I love the fact that the people we help truly need us. This is not their strength area. Most of the time they have no clue what they're doing. They look to us for that guidance and expertise – to help make the path clear for them and take the burden of marketing and branding off their hands. This is our gift! It's easy for us, but we recognize how hard it is for others, so we are delighted to give our gifts away (at a very fair price I might add). Some of our top wins: we got to work on a global 195M Euro acquisition in Germany, Denmark and here in the US, we had an excellent collaboration project with the International Trade Administration (so fun!) and recently we were just awarded the "Backing Black Business" grant – one of just 200 chosen amongst thousands by Meta (Facebook), Reimagine Main Street, the US Black Chambers and more. We are so grateful for these wins and for the exposure too!
JOURNEY SO FAR: The entrepreneurship journey is never easy, but it is 1000% completely worth it! I already told you about the very haphazard, "accidental" way this firm was started. But what I didn't share yet is that the seeds for entrepreneurship were planted long ago for me – back in grad school. It was my first exposure to marketing and branding as well as my first exposure to entrepreneurship. Clemson has an excellent entrepreneurship center which encouraged us to physically go interview a small handful of entrepreneurs who are doing something we might want to do. Mine were all in the marketing and branding space. It was eye-opening! And it also gave me the examples I needed to think to myself: "You really could do this someday." "Some day" would be far off in the future – in my 40s I thought. Funny how fast some day gets here. I started ADS when I was 35. Now at age 41, as Maya Angelou puts it: wouldn't take nothin' for my journey now.
There were many challenges to face. I already told you about the challenge of not being prepared to start this business in the first place, having pricing that was way too low to begin with, no research done, etc. Other challenges included male clients who truly needed our help but also were at the same time trying to date me. I tried to outprice those kinds of clients. That didn't always work. Some other female entrepreneurs gave me tidbits of advice here and there to try. I think I have far less of that problem now – and – it remains to be seen, but I think having this new ring on my finger just might help that situation a little bit too. I've had people try to steal my clients, clients who couldn't (or wouldn't) pay, who are too busy for their own good, who think they know it all and will say they regard you as the expert but really they just want to do what they want to do (then wonder why their plan hasn't worked), issues learning my own bandwidth and personal weaknesses (which I think there's no better teacher for that than just the straight School-of-Hardknocks experience), learning to take space for myself and to draw my boundaries between work and home. Those were all challenges I had to face but all of that gets better with time and experience. And for every "lesson" client I had, there were plenty of joyful, delightful ones to work with that make it all worth it. There's nothing more satisfying than knowing what you did for someone is something they could not do for themselves, that people are complimenting them on their new look and feel, that what we did "upleveled" them, changed the game for them or helped them think of their business in a whole new way. Nothing better! Currently I'm learning how to expand the business to the point that it actually doesn't need me to operate. That's the next level challenge.
WHAT DO I WANT THE WORLD TO KNOW: Never let others, statistics, stereotypes, your own negative thoughts about yourself or anything else stand in the way of how you want to share your gifts with the world. One of my favorite Pablo Picasso quotes is "The meaning of life is to find your gift. The purpose of life is to give it away." If you know what your gifts are, you're blessed, because many don't. And to find a way to give away those gifts while living your best life at the same time – that's called thriving. That's what we were meant to do. Anything else that feels forced is likely the wrong path. Operate in your gifts because there are people in this world who are counting on you to do just that.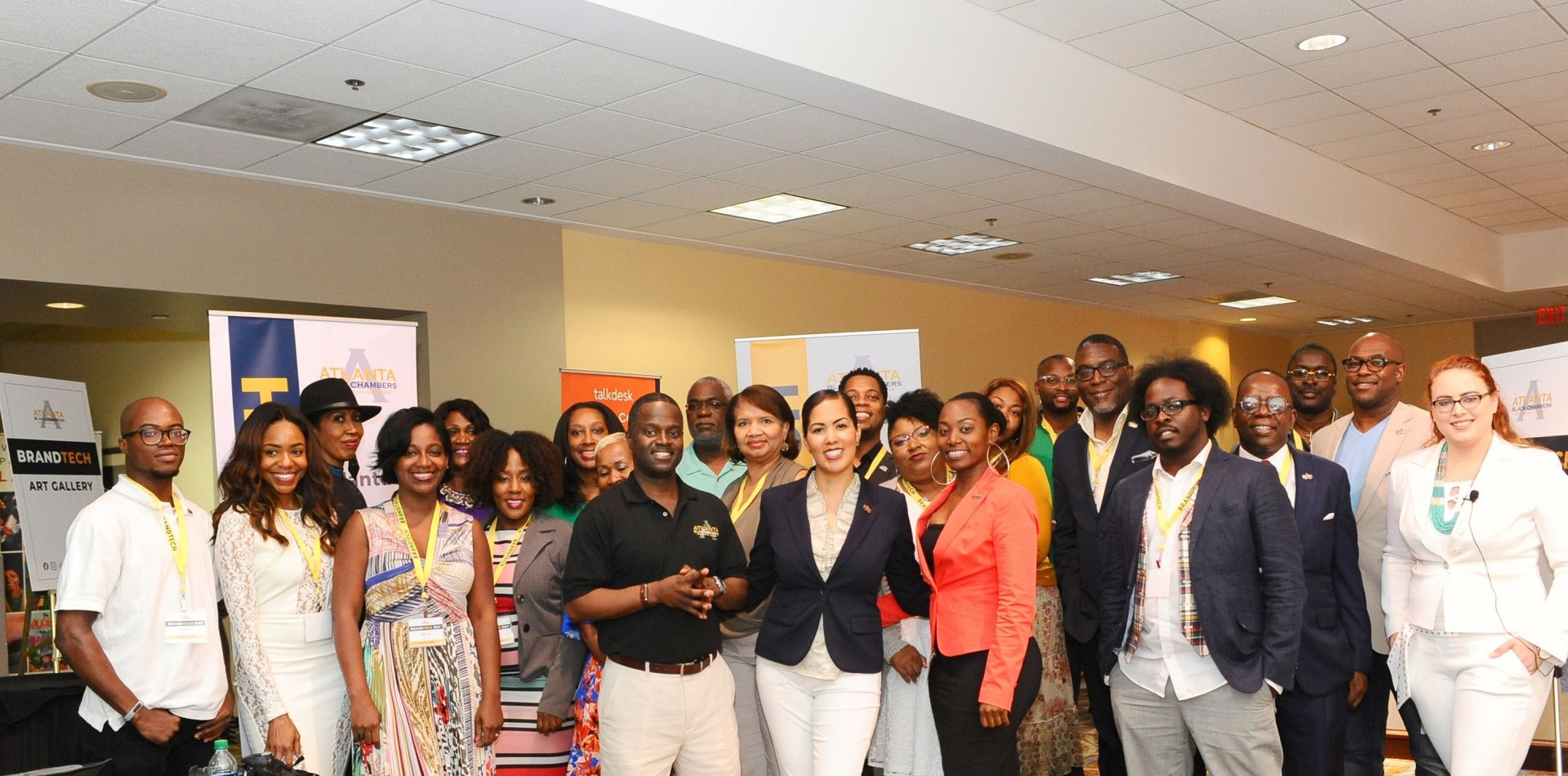 Any places to eat or things to do that you can share with our readers? If they have a friend visiting town, what are some spots they could take them to?
First, we're gonna throw on our tennis shoes (a couple times) and head to the Chattahoochee River – my favorite place to clear my head, breathe fresh air and walk! Just gorgeous – especially in the fall – but it's nice and shady even on the hottest summer days too. River breezes are just cooler and fresher.
One of those days will have to involve a Beltline Trip by Ponce City Market. We'll park at Krog – have a look around there – and walk or bike over to Ponce (honestly walking is better so you can enjoy the random new art along the way). At Krog, we'll pick a bar for some of the best drinks and eclectic food you can find in the city!
We'll clean up and dress up to head to one of the best people-watching spots – St. Regis. It's gotta be just before 6pm so we can be in time to be a part of their sabering ceremony they do every day (lobbing off the top of an ice-cold champagne bottle with a mini-sword – so fun!). So we'll enjoy some bubbly and take turns guessing what people do or who people are that stroll through.
Next we'll have to go to the little hidden bar outside – Himitsu. If you don't know, now you know, and you're welcome. You'll need a "membership" (or someone with one) to get in as it's sorta speakeasy style, but the interiors alone are worth it! So are the drinks. 😉
There are so many "touristy" things to do here, but of all of them you could do, I highly recommend going to The Center for Civil and Human Rights – the building my hubby was the lead architect for. Gorgeous experience (and enlightening).
On a casual night, we'll head to Gio's Chicken and Bar Amalfi to hang out on the Little Italia patio and watch the sun dunk beneath the treeline. Total escape experience (and the Amalfi chicken is to die for!). Have a little peach bellini (or two, or three) while you're there topped off with a limoncello. You'll be telling me "grazie mille" in no time!
In my old stomping grounds of Smyrna, you must dine on Zama's patio for the best people watching ever and yummy cucumber margaritas! We'll have coffee at the uber quaint Rev Coffee across the street from my optometrist, Rothbloom. And – another speakeasy – you must go to Eleanor's inside Muss & Turners. Just head to the back, turn left into what looks like a freezer door and be transformed into a world of horses, nostalgia, unexpected luxe and some of the best mixologist-level cocktails you've ever had in your life.
For more of a lovely people-watching dining experience, we'll head to The Optimist for the best oysters in town (so fresh) and some of the best drinks! And nearby in the Howell Mill Road area, there are a million and one gorgeous restaurants to peruse on any given night.
On a jazzy night, I'll take you to The Velvet Note in Alpharetta – black-owned, acoustic livingroom experience you'll never forget! The talent is always on point (as the owner is a true jazz aficionado) – but don't be alarmed at the faux silverware. It's plastic on purpose because the most important thing here is the sound (as evidenced by the properly engineered acoustic ceilings).
Finally, we'll have to explore The Square in Marietta for a charming small town experience. We'll have the best steaks at Mac's Chop House and grab an ice cream cone down the block to enjoy as you stroll through the mini-park in the square center. Brunch is a must at Another Broken Egg in Vinings or Poor Calvin's near my old church Big Bethel AME in the historic Sweet Auburn area. There are far too many fantastic places in Atlanta to name, but you're getting a lot of my good stuff here!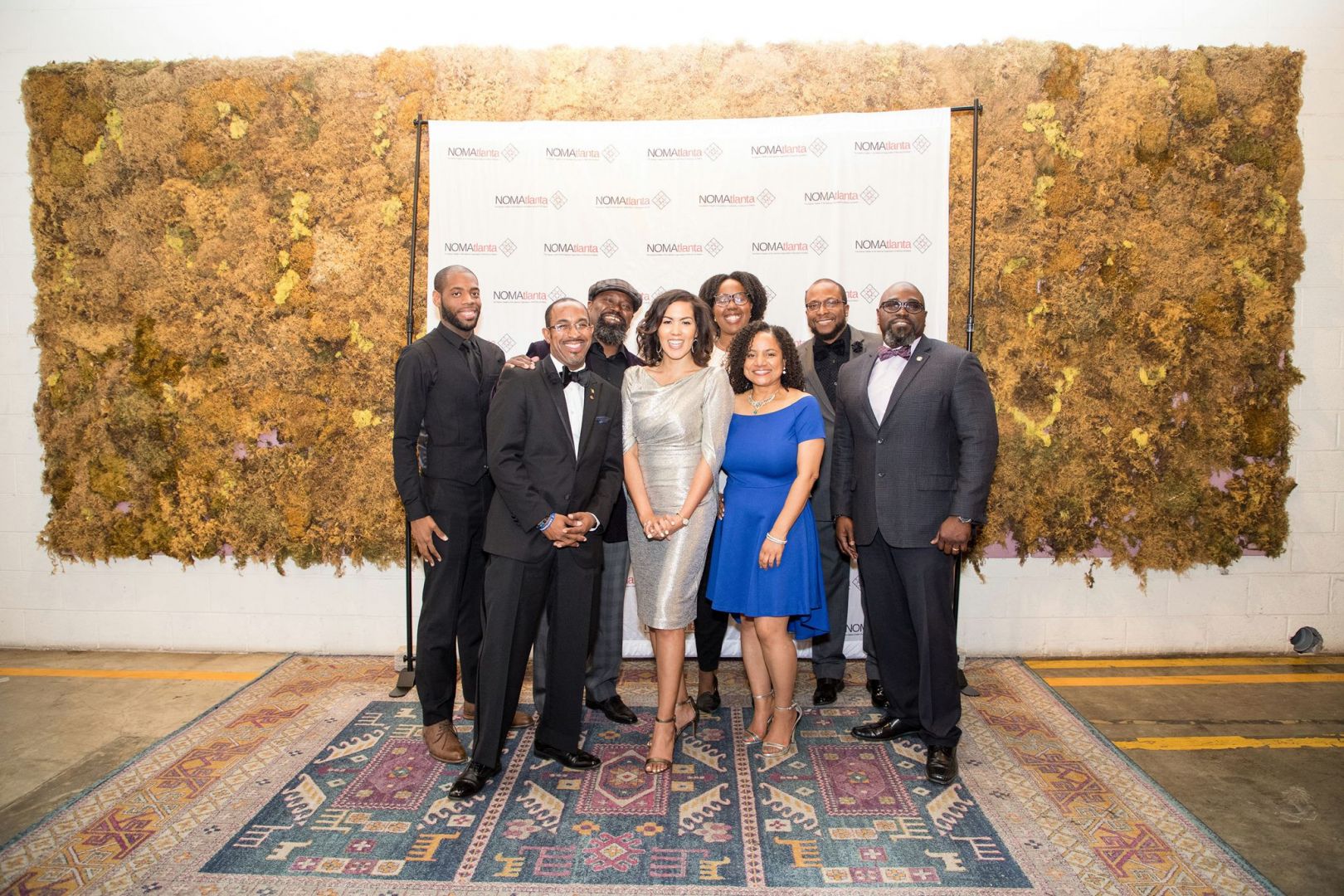 The Shoutout series is all about recognizing that our success and where we are in life is at least somewhat thanks to the efforts, support, mentorship, love and encouragement of others. So is there someone that you want to dedicate your shoutout to?
There are far too many people to name for this shoutout. I have to first thank my husband (we just got married this past fall!) – Marc, who's always been there for me, even when he was only on friend-status and even when I probably didn't deserve it. Who turned me on to some of my marketing favs now like Pat Flynn. Who encouraged me every step of the way through this process and never doubted that I couldn't rock this entrepreneur thing completely. Thank you.
And to Tariq Abdullah, the guy who essentially shoved money in my hands to become my first client ever – forcing me to open The ADS Agency. If it had not been for you, none of this would exist.
And to my vast network of incredibly supportive family and friends – my parents Ron and Thelma, my sisters, my Atlanta Black Chambers FAMILY, my partner and vendors, The ADS Team!!, Buckhead Club friends, fellow female entrepreneurs I've met along the way (especially my marketing sisters) and more. There's no way I could do this alone!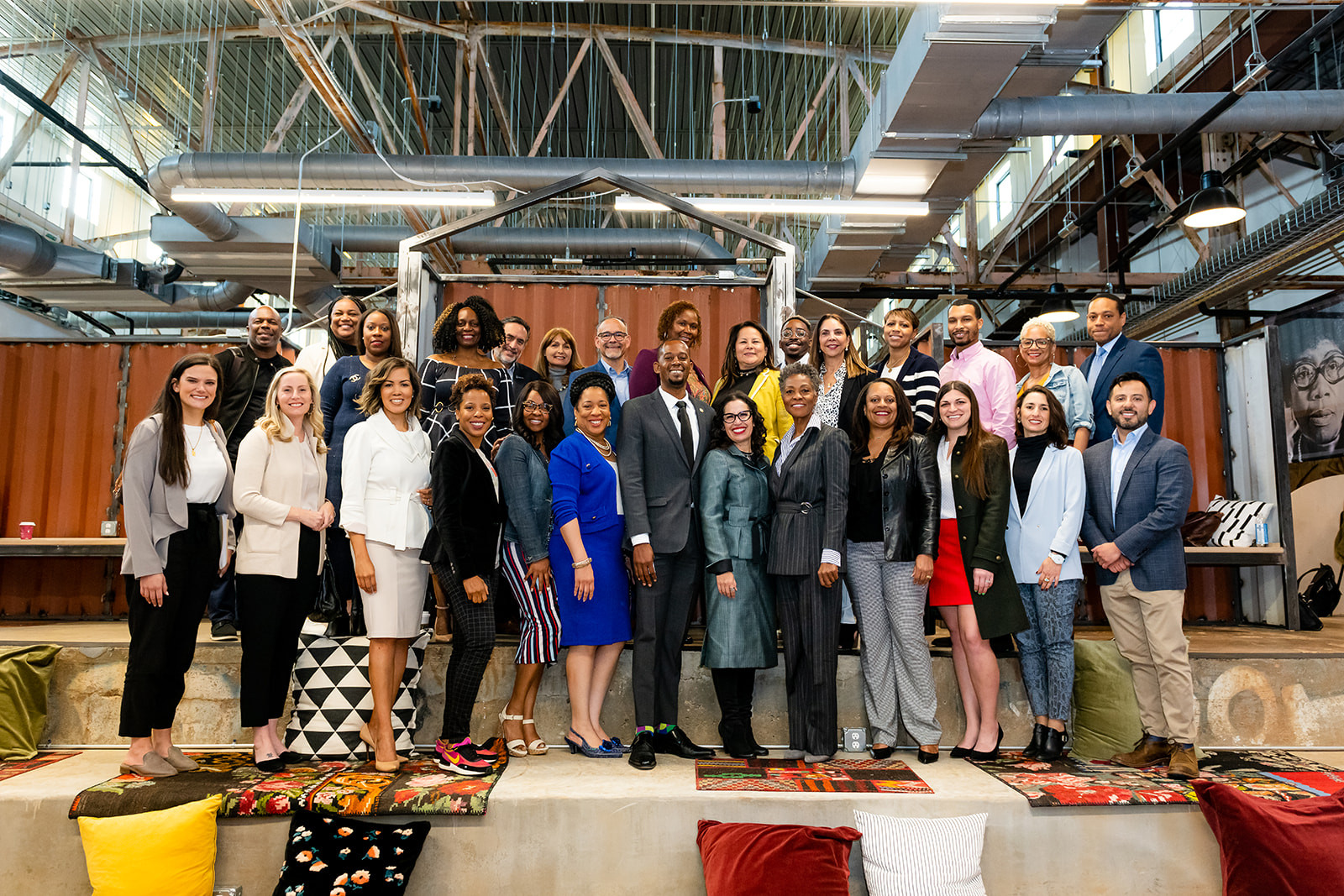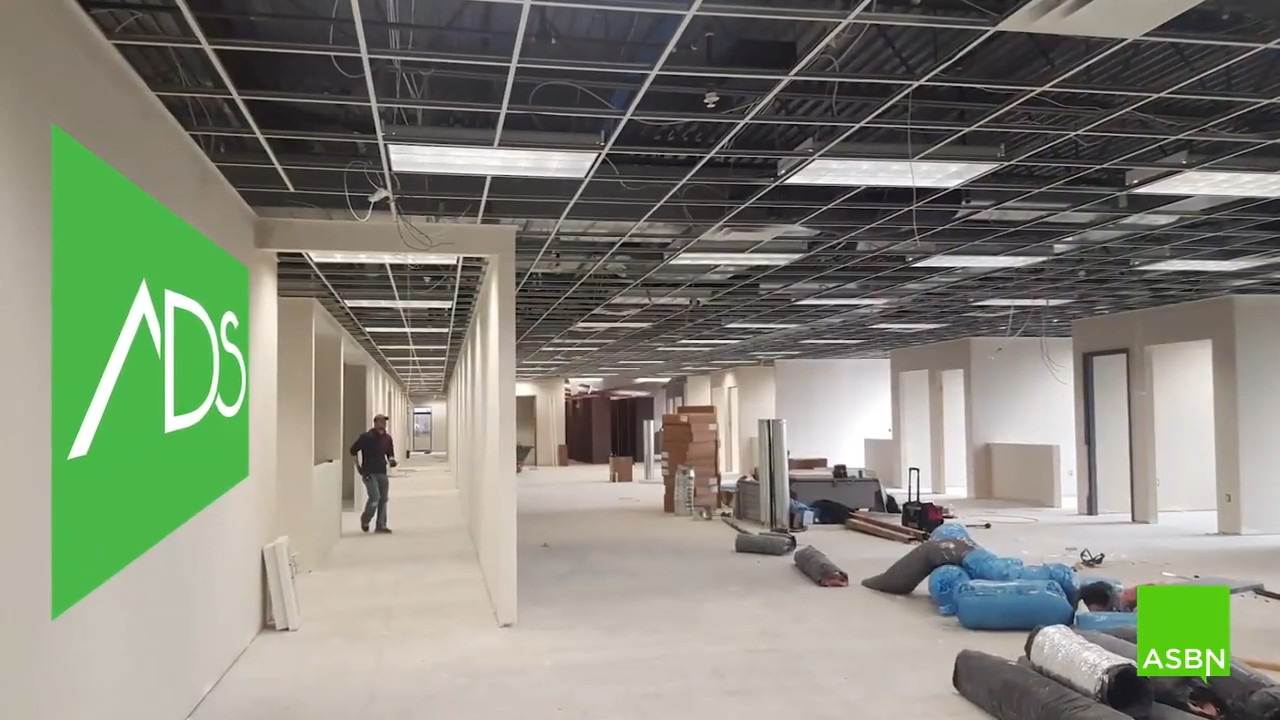 Website: theadsagency.co
Instagram: theadsagency
Linkedin: linkedin.com/in/andreatheojohn
Twitter: andreatheojohn
Facebook: facebook.com/theadsagency
Youtube: youtube.com/c/theadsagency
Image Credits
Paul McPherson, Invest Atlanta / City of Atlanta, NOMAtlanta
Nominate Someone:
 ShoutoutAtlanta is built on recommendations and shoutouts from the community; it's how we uncover hidden gems, so if you or someone you know deserves recognition please let us know 
here.