The Early Days: why did you start a business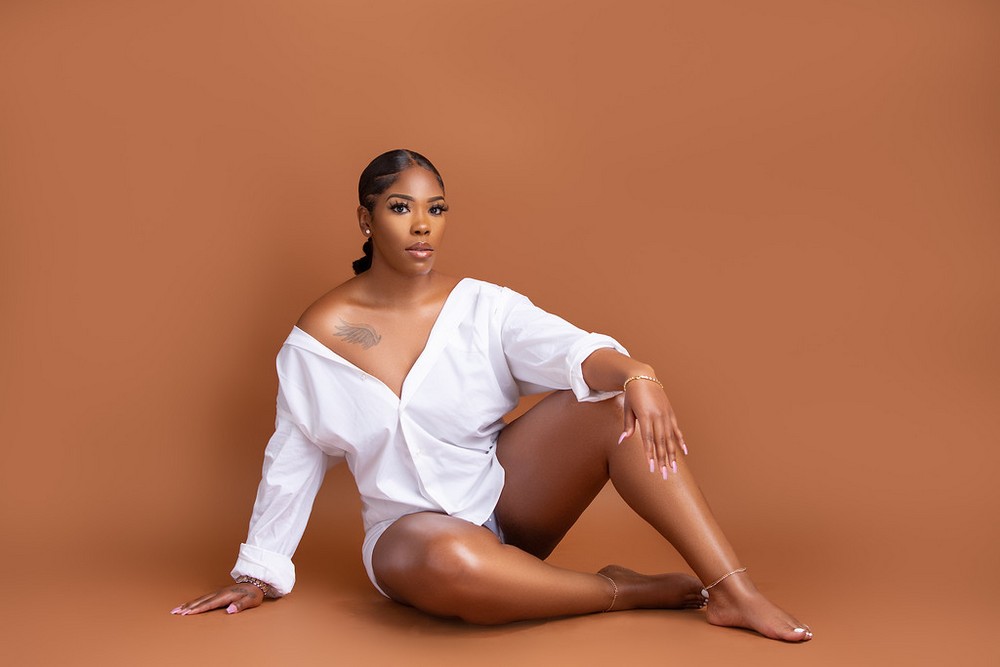 Are you thinking about starting a business? If so, we think you'll enjoy reading about how these seasoned entrepreneurs thought about the question when they were in your shoes.
Quintena Pollard | Skin Care Specialist & CNA

My thought process behind my business is to help everyone feel beautiful in their own glowing skin. Read more>>
Camille Gordon-Fanfair | Reiki Master, Spiritual teacher, Crystal reiki therapist

The brand was created four years ago. Being diagnosed with lupus — I experienced one of the most extreme flare ups in 13 year battle with the autoimmune disease In the midst of that flare-up I recognized the beneficial effects of particular scents in my immediate environment. This inspired the thought: why not create a product in which these scents can be intentionally infused. That initial product was a scented candle which gave me a heightened positive mood, enhanced relaxation and wellness. Read more>>
Atalanta Moonfire | Author, Instructor, Provider of Spiritual Guidance

I wanted to bring bone casting divination into the mainstream and become as popular as tarot divination is. Read more>>
Terrance Utley | Cinematographer & Editor

The thought process behind starting my business was looking forward to my future. I found out my liver and kidney was failing due to my sickle cell disease and insurance does not want to cover the transplant cost, so I figured with starting my own business that I would just pay out of pocket and do it myself. So far I have not met my goal but with patience, dedication I already see myself accomplishing that goal! Read more>>
Jazzmin Bethea | Body Sculptor

My thought process was to leave something behind for my son. I wanted to build generational wealth. Also I wanted to get up and do something I loved everyday. Read more>>
Ashlee Pride | Natural Cosmetics & Skin Care

My thought process behind starting my own business was I wanted to provide financial stability for my family. I want to leave my children a legacy for them to understand that if you work hard it will pay off that you don't have to live pay check to pay check and to go for your dreams! For years I've been so passionate about natural skin care and cosmetics. I started my business in 2020 right before Covid hit it was very rocky to say the least but I kept going trusting that in time that my business would pick up. Read more>>
Brittney Dorsey | Entrepreneur

The thought process was to help people live a healthier lifestyle. Read more>>
Lawanda Givens | Boutique Owner

My thought process behind starting your own business would be that you are building generation wealth to leave behind for your family. Being a mom of four children, I know the importance of building a brand that could help impact their future. I also started this boutique to inspire women to love themselves and to help build self-confidence. We often give little pieces of ourselves to areas of our life and forget that we as woman have self care needs also. Read more>>
Jamie Whitlow | Hairstylist

So, the whole thought process behind starting my business was making sure I'm putting time into something I love and care for dearly. I had this business idea in mind for at least 2 years before I realized acted on it and took it full force. Read more>>
Alpha23 | Advertising Marketing And Development

The thought process that went into starting ADAM 4 Artists, was primarily centered around creating a solution for artists and other creatives. One that allows them access to the same tools that Record Label's and other entities offer their artist. Along the way we realized that a lot of Artists, even those on labels, needed our solutions due to the limited amount of marketing that is available today. Read more>>
Lorenzo Lewis | Founder of the Confess Project, Serial Entrepreneur and Author

Lorenzo's thought process for starting the confess project was to provide resources for the black community as it relates to mental health and this was done through training barbers to help clients who would enter barbershops. This came from childhood experience from being in my aunt's beauty salon and seeing how she operated within her business. It encouraged me to move forward in battling my own mental health issues after being incarcerated at 17. Read more>>
Empress | Makeup Artist

I thought back to the time I made over 2 million dollars as a manager of a sneaker store in less than a year! I was overworked, under-appreciated and living beneath my privilege. Thinking back on that experience initiated my confidence. I knew if I could use my passion for customer service to build up someone else's vision I felt it was time to build up my own. I'm able to visualize a look that compliments their unique personality and I'm making a difference in my clients lives. Even when my clients aren't as confident I know how to build them up. It's the confidence that creates opportunities. Read more>>
Zeke Sayer | Audio Engineer

If there was a conscious process; to document a growing collection of thought, sound, & ideas. Read more>>
Anne Marie Bergeron | Owner of a B&B and yoga and pilates instructor

Having way more freedom and doing what I like to do at my rythme Read more>>
Nate Patel | Artist

There was no structured thought process to starting the business. It was started in the garage and evolved as more and more people began to spread the word. Eventually I decided it was time to make it official and take it to a retail location. Read more>>
V. Monsha Tift-Crawford | Natural Hairstylist & Instructor

When I was younger I told everyone that I would become a hairstylist. I loved to braid and twist hair my dolls were my first clients lol. My first human client was my uncle's best friend I was around 8 or 9 years old and he would let me braid his hair twice a month. Fast forward to 2007 I decided to go to beauty school. While in beauty school my mom started losing her hair and I had to figure out what was causing it to happen. I asked my instructor and she told me to research my mom's medication and do a process of elimination. Read more>>
Danielle Boateng | Entrepreneur

Before Covid I was on campus (Hampton University) and I couldn't find the exact shades that I wanted and I was looking around all these websites and they were either to expensive or wasn't what I wanted. I have been wearing glasses all my life and I was like I should start my own sunglasses company. My little sister always called my danbandz so I was like why not call it DBandz. Read more>>
Dr. Kerry Ann Zamore | Playwright, Filmmaker, Clinician, Professor

My grandparents were entrepreneurs so the drive for having my own has always need a part of who I am as a person. For me, my business is my passion and purpose so the thoughts in starting a business was truly to live out my purpose Read more>>
Ryan Zuber | CEO, CDN, HCP, LPT

My goal was to create something that was beyond the social norm. I wanted to completely change the general idea and relationship of Nutrition and a true lifestyle change. It's not only about elevating the physical appearance, it's also about making a mental commitment to self and connecting with each specific and unique need of the client individually! Tap into the psychological, medical and genetic aspect of it all. No one is the same and no one should be approached as such! Read more>>
Raelyn Muva | Model & photograpHER

My thought process behind starting my own business was straightforward, how so? I always wanted to help people and thought I should've been a nurse. I even took on courses in school and then realized it was not my passion. I modeled before I got into photography. I've dealt with other photographers who would not deliver product after I've modeled for them or they'd post my work without my approval, Read more>>
Icey Da Boss | CEO of The Energy Ent. , Artist

Coming from Roxboro, Nc – it was hard to get noticed and get booked so I decided to throw my own events to give myself the platform I felt like I deserved. I was always told that I bring a lot of energy when I perform, so the name just sort of fell into my lap. I handpicked a solid lineup of some of the dopest artist in the area at the time and made my ideas come to life for my first event "The Energy" and I've been chasing that feeling from that night ever since. Read more>>
Ayianah(Pressure) Dugar | Hookah God

202Pressure is my 3rd business. I wanted to do something different that no one is doing. Everyone sell lashes or do hair/nails. No one sell/make hookahs where I stay & I love it. I was scared to start the business because it cost a lot & money would be lost so it was a risky chance. Read more>>
Clarisse Epps | NC Based Photographer & Videographer

It all started with the decision to become a graphic designer. In 2016 I started the graphic design program at Wake Tech. I was required to take a photography class, so I decided to buy a beginner-level crop sensor camera. (Canon t6i) I enjoyed the class and was inspired to take more photos. On February 6th 2018, I did my first photoshoot and felt like a natural. After my first photo shoot, I decided I wanted to take photography further, so I started my photography business. (Claire Photography on Facebook, Instagram, & Tik Tok). I still remember that I only charged $25 for my first two photo sessions. Read more>>
Nikita Wallace | Founder & Creative Director

My thought process for starting Winston Salem Fashion Week was inspired by working with students in the school system. Students that were creatives were targeted and put out of classrooms for poor behavior. Most of these students were artists and aspired to be rap artists, dancers, photographers, designers, or models. There wasn't an outlet for them to showcase their gifts and talents. Read more>>
Deborah Houston | Breakup Recovery Coach & Heartbreak Expert

Starting my own business was not a seed I even knew was planted inside of me. I just knew that going through the loss of my son, and then the loss of a relationship was so devastating that when I saw light after the heartbreak, I couldn't let other women stay where they were, in pain, and despair. I began talking to one person at a time, then I was led to the realization that I'd discovered my life purpose. I began seeing it like that and took small steps forward and Inner Perspective Coaching was born. Read more>>
Jamell Ogbonna | Creative Mogul & Founder of SOUL EXP

The thought process behind starting SOUL EXP (exp stands for expression/experience) is the principle that we all have value and impact that we can provide one another. All my life, I've witnessed talented people without proper recognition. This brand is not about myself nor my talents, but about recognizing and honoring the creativity in individuals from all around the world, more importantly, the creativity that God gave them. To help them realize that their creative dreams and aspirations are attainable. Read more>>
Alfred Broome | Master Barber

I was tired of being stressed out and under paid, Knowing I had a talent that I could get paid from and enjoy doing. Read more>>
Pam Briordy | Owner

There is just something about being your own boss. Daniel was working at a commercial brewery at the time, and had home-brewed for years before that. He was bored of brewing the same recipes all the time and wanted to do something different. We had wanted to open our own place for a while, and then everything just kind of fell into place. We were approached by a long time friend about opening a brewery and we basically hit the ground running. Read more>>
Akili Nkosi | Artist

I knew that I wanted to provide photographic services for people, and that if I start even with a $20 photoshoot- which I did the first summer I bought my first camera- I could learn how to work the camera and how people want their photographs taken. Once I got the idea to established "happyassblackboi" as an LLC I knew that the possibilities can be endless as long as I plan out my goals. Read more>>
Walter Shields | Owner of LJTT All Terrain Trains & Shields Vending Services

My thought process for my first business was much different than my second business. My first business, I jumped in once I heard all the information. I thought an All Terrain Train was a great idea! I thought I did enough leg work to determine if I made a good decision, thankfully I did but it was just jumping head-first. I was ready to leave the work force or at the very least not fully depend on an employer. Read more>>
Tierra Jones | Mother, Serial Entrepreneur, CEO of iSlayTierraExtensions, CEO of iWearbyTierra

As a child i always had the desire to be a business owner. Starting my own business in the hair industry was always my vision growing up. When i became an adult i start wearing extensions and I absolutely fell in love! I've had thoughts of starting a hair business but never moved forward. In 2018 my friend Iesha CEO of Pretty Cosmetics had a event to launch her makeup line. Iesha pushed me to be a vendor i was nervous i declined at first, then i gave in and after that i went full force with progressing with my hair extension business iSlayTierraExtensions. Read more>>
Teesha Borum | Creative Entrepreneur

The idea for my business came together over a period of time, and I believe is ever evolving into what it's supposed to become. However, in a nutshell it is heavily influenced by my study of Transcendental Meditation, Ayurveda, and Reiki. All of which I studied and received certifications for since 2015. Read more>>
Shakeema Bouyer | Publicist & Brand Strategist

The thing is, I never thought I would really be a business owner – a serious business owner that is. I majored in Media Communications with the aspirations of being a journalist. That changed when I did an internship with a Marketing & PR firm my senior year in college. It allowed me to see how I could still be affiliated with the media industry from the behind the scenes. Fast Forward about 10 years later and I my Pastor asked me to write a press release – not knowing at all that I had formal training and knew what I was doing. For about 2-3 years, I acted as the unofficial publicist for him and our church. In 2012 that is when I realized I could do this "PR thing" on my own. Read more>>
Myya Marie Jackson | Baker

Starting my own business gave me an opportunity to turn one of my passion into a profession. I believe when you get up and do something you love everyday you can truly find happiness in living. I also wanted to have something to leave behind for my child. She is my biggest motivation and inspiration to push me into being a better person for my family. Read more>>
Kenyata Smith | Skin Care Specialist, Lash Artist, & Beat Bytch

Starting The Beauty Palace ATL was a no brainer. I truly am in LOVE IN LOVE YOU HEAR ME with what I do so starting a business involving skincare I knew I was going to do it. They say find something you love and you'll never work a day in your life well I've found that something that I love and I hope to share my love with those God intends to receive it. Skincare is IT! Read more>>
Shatia Thames | Clothing & Print Designer

My thought process behind starting my own business was to have ownership ! Discovering my passion in designing clothes , and also being that creative artist when it comes to serving my community and eventually throughout the whole world ! I am also a natural leader when it comes down to being determined to make away for my family, I definitely take quick action when it comes down to business! I also became unhappy working for others or making them rich and not living my life from day to day coming home feeling drained and tired. Read more>>
Xica B. | Fitness & Self Care & Acting & Management

I was working for a company, bring in at least $10,00 to $15,000 a month for them and I wasn't seeing the same money. Plus my passion was strong then what the company had to offer me. I know that I have a mind set of a multi-millionaire and I didn't know how but I knew that GOD wouldn't put these talents on my heart. So with prayer and preparation, I have worked for myself and I am building a powerful empire. Read more>>
Kiera Smith | Travel Agent (TravelByKi)

I've always had a passion for traveling. Between traveling with my family growing up, to girls/friends trips as an adult, and traveling the world with my now husband, I've always enjoyed exposing myself to different cities, cultures and experiences. There's just something about stepping away from the monotonous day-to-day and being at peace in an unfamiliar setting. For me, traveling is my favorite hobby; it's my way to regroup, reset and refresh. However, everyone knows traveling isn't always cheap, and, one thing about me, I'm a little bougie but all about getting the most bang for my buck! Read more>>
Ebonie Johnson | Owner of WrapTight LLC who wants to help you feel cute, confident & sexy!

When I found out about waistbeads, I fell in love immediately! I loved the sexiness and mystique they added when I put them on. It instantly gave me confidence and I felt like everyone should feel how I did. Most of us have some sort of insecurity when naked, but with these on that all went away! So I thought to myself, how I can help other people feel this confident, what can I do? And that's how I came up with the idea of WrapTight LLC! Read more>>
Cabrella Salest | Teacher and Custom Press-on Nails Designer

My thought process behind starting my own business was that I always loved getting my nails done and trying new things. So, when COVID hit, and we weren't able to go the nail salons so I started looking online to see how I can do my own press-on nails. Once I started doing them and posting them on my Instagram and texting my friends people said how they wanted a pair, so I made some for my friends and their daughters. That's when I decided to turn my hobby into a business. Read more>>
Slim KuttaR | Multi Platinum Artist & Songwriter

It was to building a legacy. Read more>