Decision Makers Series: to start or to not to start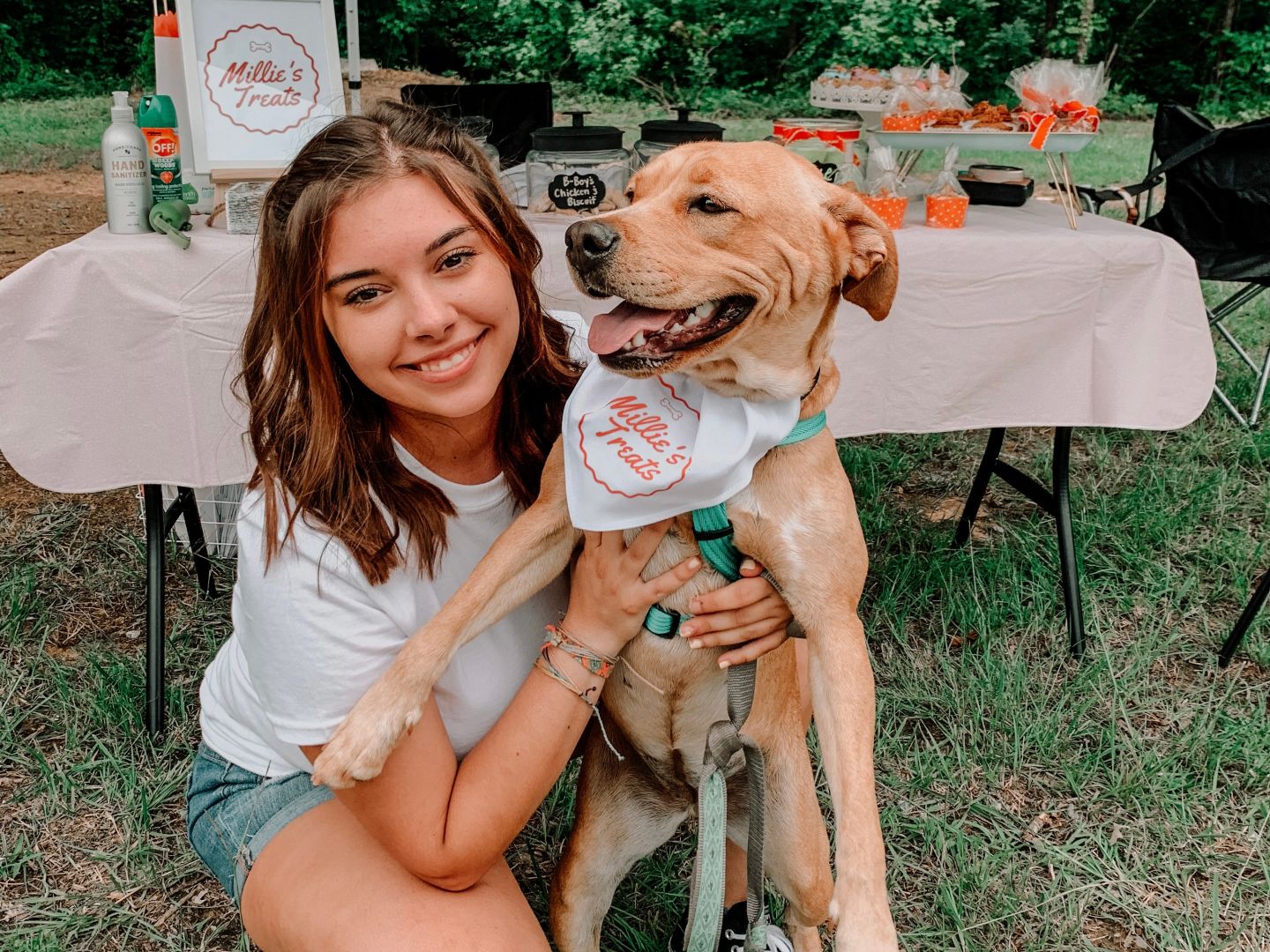 Deciding to start a business is an unusual decision. It's often considered irrational and yet for many it's the best decision they've ever made. So we asked folks to think back to when they were starting their businesses and to tell us about their decision making process.
Venessa D. Anderson- Abram: CEO/Visionary
To be honest, God choose me for my assignment. I didn't chose what I am doing. To that point, I still rise through my painful life experiences in HIS Glory, Honor and Majesty. I am Gary, Indiana native that now lives in Atlanta. Nonetheless, I am reminded every day about my suicide attempts and my older brother's death by suicide 5 years ago. Read more>>
Alicia Nicole: Certified Tattooist
The thought process behind starting my own business was very STRATEGIC & SPIRITUAL.I knew I was meant to use my artistic gifts to build a career esp with the words my late mother left behind with me.So the thought process was INTENSE but exciting Simultaneously.I had to plan a perfect time to branch off ,I had to master my crafts ,my credentials,my licenses,my clientele and energy while balancing other gigs to support the dream .It was hard but was it worth it is what matters..and that answer is yes INDEED! Read more>>
Altimese Nichole: Agency Founder, Philanthropist, & Diversity Champion
When I started my business in 2016, I had no intention of creating a full-time business. My company was intended to be a lucrative side hustle that complements my role in Corporate America. It's funny how life works; there are the things we think we want and then the hindsight vision to realize there was something unexpected that was so much better. Read more>>
Chris Waymon: Photographer & Videographer
I think I was burned out from working 9-5. At one point of time I did about 120 hours in 2 weeks.. I was tried of my manager taking advantage of my skills. I said I couldn't take it anymore and quit.. I knew from that point on I never want work for anyone else ever again Read more>>
Dana Yarn: Registered Dietitian & Fitness Studio Owner
I needed freedom and more balance. I know that sounds crazy because starting your own business typically can overtake your life especially at first but I had a plan. I was working long commission only hours in corporate fitness and I got pregnant with my third child and knew I could not keep up with the endless unpaid meetings, consultations, and working holidays that was required of me as my family expanded. I wanted to take what I loved about helping people get healthy and start my own business while leaving behind the stressful corporate demands I was under. Read more>>
Crystal Harris: Fashion Designer
It took me a while to figure out what I wanted to do in life, I first started out doing hair and selling flip cars. I have always loved fashion during those times but every time I went shopping I would find a shirt with no pants I like or vice versa. I never liked the thought of having on the same outfit as others, having your own style and clothing should always be a creative statement of you. Read more>>
Nicole Rose: Beautypreneur & Marketer
Before I started my natural haircare business, Ella Dean, I would always come across haircare products that contained the same carrier oils such as Shea Butter, Coconut Oil, Castor Oil, Olive Oil, etc. I wanted to explore better alternatives that were a lot more beneficial to our hair and scalp; that is when I decided to incorporate fruits and vegetable carrier oils and herbs into my haircare products to help with hair growth, scalp inflammation and hair loss. Read more>>
Angela Dawson: Certified Herbalist
The thought of starting my own business has always been in the back of my mind since I was in college but I would always ask myself, "what would I do?". Being the type of person I am, I knew that the natural and holistic route was more of the way to go. As a broke college student, I tried various natural and herbal substitutions in oppose to medicine whenever I felt sick or to help my feminine issues. Once I saw the way my skin reacted to herbs I learned to make soap first, then eventually oils, and the rest is history. I knew that if I could heal myself then I could heal others going through the same. Read more>>
Cristha Edwards: Media Consultant & Videographer
I started my own business when the pandemic happened in March of 2020. At the time, I was a graduate student at Candler School of Theology and working part-time on campus. Before that, I held various administration positions, but I always knew I wanted to be an entrepreneur. My father spent years working a 9-5 job, and then after his boss passed away, he was forced to go out on his own, and it was a fruitful experience. Read more>>
Margaret Warfield: Creator of art – paintings
I never meant to start a business. My main thought, at the time, was to make into reality the images that occupied my thoughts, the dancing ladies, women cradling their infants and images that also express the joys of "being." As time passed my thoughts about the business of art took root in my mind. My passion for creating paintings is the foundation of Waffle Design Ink LLC. I created Waffle Design Ink LLC out of necessity and a strong desire to expose the world to positive images of African American women. Read more>>
Rebecca E. Paul: Entrepreneur & Owner, BSBR LLC
I didn't initially have a thought process when starting my business, I just knew that I was unemployed and needed to make ends meet but prior to the inception of my business, I had a conversation with a childhood friend about skincare routines. We discussed the issues I had in regards to my hyperpigmentation and dark spots on my arms and legs.. I have been plagued with from the time I was a child and nothing was helping to fade them.  Read more>>
Henaku Yirenkyi: Orthopedic Spine Surgeon MD
I am an Orthopedic Surgeon that was in a group for about 5 years. I decided to open my own business because I felt the way care was provided in the large health care setting was devoid of personal care. Read more>>
Keelie Armstrong: Dog Momager & Treat maker
During the time my thought process began, the entire world was going through the scary COVID pandemic. Everyone was being laid off, including myself. I'm from a small town in middle GA, so I've watched almost everyone in my life begin some type of business for themself. Read more>>
Jahnya Gilkes: Fashion Design || Wardrobe Stylist || A&R Advisor || Certified Bartender
I always knew I wanted to do something in fashion. In highschool I started my clothing brand Planet 47 and in the beginning I was excited; I got a lot of great feedback and it was going great. With me doing everything myself it is really hard but i always make sure to stay organized and keep pushing! Starting a business is not easy but if it's something you love it'll be worth it in the long run. Creating my wardrobe styling business wasn't hard because I knew what I had to do and how to do things. Now look at me 4 businesses in at 20 years old thriving. Read more>>
Sylvester Hatcher: Music Producer
Well i wanted to be my own boss,I wanted to have full creative control over everything I visioned. Read more>>
LATASHA BRISCOE: Planner, Designer, Creative Strategist
Twenty Years ago, I found a passion in planning events for family and friends. My mom watched me putting into a LOT of work and effort. She also watched me spend all of my little bit of money on those events with no return on my investments. My mom was one of my biggest supporters and helped me often on the events but she saw a potential in me that I never knew existed. Read more>>
Christian Davis: Graphic Designer | Photographer | Influencer
My mom often reminds me that when I was younger, around the age of 4 or 5, my uncle got a new computer. He was proud of the computer, and I think what he did that day activated a gift I was born with. He and I made a video together, using his new computer. I've always had an interest in technology. It became more defined a few years ago when my mother, a psalmist, had a promotional photoshoot.  Read more>>
Mia Hammett: Multi-Published International Fashion Stylist & Owner/Buyer of Eshe Style Co.
Honestly, I sucked at 9-5 jobs, lol. I've always had a great work ethic, never missing days or being late was not the problem. Being bullied by my superiors, feeling unappreciated and not being able to hold my tongue is what ultimately led me to start seeking non-traditional sources of revenue. My Father and Mother also dabbled in Entrepreneurship so I didn't have to look far for inspiration. Read more>>
Dr. Malcolm Adams: Award-winning Entrepreneur, Economist & Advocate for Underrepresented Populations
I decided that I would never allow anyone else to decide whether or not I would be able to make money or to cap my salary in any way. Read more>>
Johnny Toy: Director of Photography
The thought that lead to me starting my business was that I love taking images. I say images because I enjoy still photos and moving photos. Then it was a light bulb! Why not service people for collecting their images from moments to be remember. In this you will probably read " I love taking images " because I really love holding a camera, dialing in the exposure, framing a shot, and taking a shot! Simply put. So I went into going business. Read more>>
Tracy-Ann Mussenden: Health Care Leader & Business Owner
I wanted to start a business that I was passionate about. Being a homebody , enjoying decorating and re-decorating my home space , I fell in love with capturing beautiful aromas through my home space. I wanted to bring about candles that are rich in scent , beautiful , elegant and filled with vibes that can be enjoyed in my customers daily journey Read more>>
Ryann Bradford: Founder of Bradford Botanical & Co.
I've always wanted my own boutique. It was a secret of mine I kept to myself for years and I was also very drawn to home decor and plants. After spending lots of money of my own in plants I thought that it would be a no brainer to actually sell them however, the driving factor behind me actually starting my own business was after I watched a trigger warning docuseries on Netflix with Killer Mike highliting how limited the black dollar circulated in the black community and the lack of black owned businesses. Read more>>
Natalie Geffrard: Naturalist and Holistic Herbalist
When I first started my business, it was all just drawings and sketches. I remember my freshman year of college staying late nights at the GSU library until 1 am just writing out a proposal for EU4iA. I know I wanted to create something and I know I wanted it be earthy and natural. At that point I had multiple ideas, skin care being the very last ironically.  Read more>>
Marsha B.: Journalist, Editor, Content Creator & Entrepreneur
I've always been one to go against the grain. I never enjoyed being told what to do, so I knew it was vital for me to explore other options when it came to employment and making money. I decided to explore my passions and see how I could become financially fruitful because of them. I started making my own money by curating events, taking freelance writing gigs, and eventually launching my online store and podcast. Read more>>
Luis Scott: Entrepreneur & Attorney
I wanted to start the company I wish existed when I was building my law firm. There are many coaching companies in the law firm building space and many of them help hundreds if not thousands of lawyers across the country. But few of them are led by lawyers who have actually built a law firm. I want to provide a business that was more geared to sharing the practical side of building a law firm and not the theory of building a business. Read more>>
C.J. Green: Dad/Music Artist/Businessman
Music is dope, don't get me wrong, but that just the door that opens into a whole brand and empire. You have to build off of what you got and diversify your income No matter what it is you do. Music is a great platform to really Segway into other opportunities and that's exactly what we've been doing. 💯🙏 Read more>>
Don Foxx: Photographer
I really didn't thought about it. I just picked up an really old camera that me and my cousin Joy use to always used. Then it became an obsession. So I started to get consistent and realize that I could do this as an career and boom Foxxual came to life. Read more>>
Jordan Montgomery: Rapper & Label Owner
I started Driving While Black Records after the release of my debut album Driving While Black in 2016. The album was heavily inspired by the incidents of police brutality that sparked the Black Lives Matter movement. While releasing hats and shirts to promote the album, I noticed that people were buying my merchandise although they had never heard my music. Read more>>
Tenecia Hall: Natural hair enthusiast, entrepreneur and dentist
I've seen my mother have several different businesses growing up so entrepreneurship is in my blood. I began my brand almost 4 years ago and I wanted to put a product with the brand. My passion is curly hair and I wanted to give my customers items to protect their crown. Read more>>
Nakia Sanford: Financial Advisor Representative
The toughest part was the learning curve. I knew nothing about financial services or recruiting and management. Learning a whole new skill set was daunting. Read more>>
Helena Berube: CPA and Wellness Advocate
I've always wanted to make a difference. I never believed that difference would be made working for a major corporation. I have learned over the years that I will make the greatest impact, when I align my passions, my gifts and what is needed in the world around me. Read more>>
Shimek Antrom: Caterer & Event Planner
To be honest and transparent, in the beginning, I started my brand strictly because I wanted people to experience how good I could cook. Although I absolutely love to cook, It wasn't genuine. As time went on that drastically changed. Catering and event planning has become an outlet to express my love and creativity. My brand has become a form of therapy for me. I have so much peace and comfort. Because it's my passion , my clients can feel the love through my cooking. Read more>>
Wanda Micheal: Owner/Operator
I have two businesses and one caterers to adults, and the other caterers to children. I love helping others, so I knew becoming an entrepreneur was the right decision for me. Mobile Music And Education For Kids is a nonprofit organization committed to educating the whole child through music, fitness, and creative activities. Read more>>
AdriAnne Everett: Shea Buttercream Specialist
When starting my own business, it was completely coincidental. I never had the intention, I did it with the intention of just for my family. Then people would ask to use some. Then ask for more. Then ask for their own and it kept going. I couldnt believe other people liked it and was willing to pay me for it! Read more>>
Teresa Bullock: Business Owner
Initially it was something I would do as a hobby but later decided to move forward with my product to help people minimize any irritation during the tattoo healing process. My brother was a huge influence because he would always mention how bad his skin would itch after receiving a new tattoo. I researched and tested out several ingredients before coming up with the perfect formula. Read more>>
Erica Robbins: Executive Director & Founder, Be a Blessing Birmingham
When I started Be a Blessing Birmingham my intentions were not to be a 501 (c) 3 nonprofit. When I lived in downtown Birmingham, I noticed a man sitting under a bridge. I decided to go talk to him. After speaking with him I found out his life story. He was a veteran and had a family. Once he came back from the war he struggled with post traumatic stress disorder which caused him to feel more comfortable outside. I soon began to call him my neighbor. I decided I needed to help more neighbors in my community. Read more>>
Breona Herring: Cheesecaker & Entreprenuer
I always wanted to "Be My Own Boss", while I like to have the structure that comes with working a 9-5, I absolutely love the autonomy that comes with working for myself. The concept of BreezKakes just came about. I would always bake mini cheesecakes and share them with my family and friends for free. I realized that this is something I enjoy doing, it allows me to be creative in my own way, it is unique and gives me the opportunity to give back to and create jobs for my community. Read more>>
Marjorie Burnette: Owner of MPres Nails
About a year ago, I experienced the most racist, degrading, and disgusting encounter with a nail tech here locally via social media. It really caught me off guard and angered me so bad to see someone of another race who really profits heavily with out black women go above and beyond to try to belittle me. It was all done via social media so of course I screen shot it to simply make others aware of my experience. Read more>>
Brittany E'Lan: Business Owner & Master Herbalist
Around the time we decided to try for a baby we started changing our lifestyle. We were buying mostly plant derived products. However, I was never fully satisfied with the soap selection. Honestly, I hated all the scents. I didn't want to smell like cedarwood and lavender. I wanted to still smell like mangos and lemonade when I was in the shower lol, or something that wasn't so "earthy" scented. So I said I'll just make it! Read more>>
Tonia Ramsue: Certified Professional Career Coach, DISC Consultant, & Image Consultant
Why did I start my own business? Lotus Image Consulting started because I was doing something that I loved to do. I like most women today, love to look good. Fashion was always a part of my life. I grew up in the house with a bunch of seamstresses. My mother and sisters sewed. One of my sisters sewed everything that she wore but my oldest brother was the meanest seamstress in the house. He not only sewed but he drew his own designs and made his own patterns. Read more>>
Angela White: Filmmaker | Business Coach
My first company was Silver Lining Entertainment, founded in 1997 while I was in law school. At the time, I accessed looking at my future that I was going to need to be an owner of my company for true financial freedom and success. This was paramount for me while I was studying mentors, people that I admired, and highly successful people. They all had one thing in common. Read more>>