How did you decide to start a business?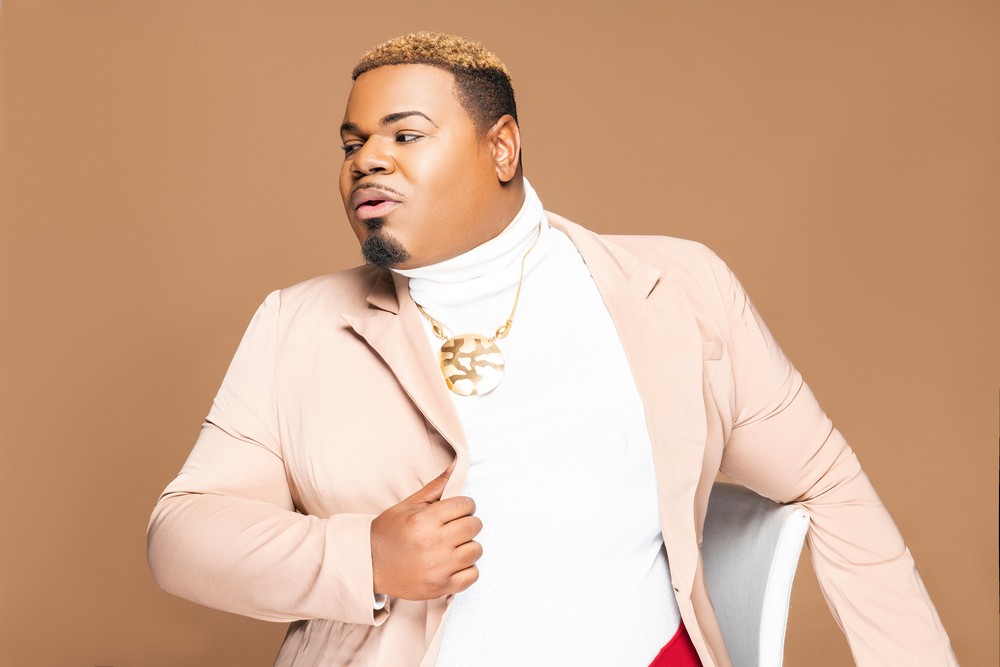 We reached out to some of our favorite entrepreneurs and asked them to think back and tell us about how they decided to start a business. Check out their responses below.
Taban Cosmos | A software engineer by training, and a self-taught product creator

As a child, I always made things and sold them to my friends. This was something I enjoyed doing over and over. Following my move to the US, I imagined doing the same thing but at a larger scale. The layoff from my previous job gave me the opportunity to fully dive into the startup we had just begun months earlier. Read more>>
Gerald & Shanika Wesley | Atlanta Bayou Seasoning

Our thought process when we started our business was that we were already married for twenty years, already making our seasoning blends for twenty years. So, we made the decision to launch what we had already been so passionate about as our company. Gerald is known for his robust BBQ grilling herbs, in the smoke pit. Meanwhile; Shanika is recognized for her rich aroma holiday spices in the kitchen, along with her lasagna and other wonderful meals that she prepares. Family and friends had been telling us for years ti create our own line of seasonings , which became the beginning of their famous "Gerald & Shanika's"- Atlanta Bayou Seasoning. Read more>>
Shemiko McInnis | Registered Nurse, Certified Personal Trainer, Entrepreneur

My thought process behind starting my own business was the autonomy that entrepreneurship provides for me. I have always been a person who liked to have my hands in many things, so entrepreneurship allows me to make my own schedule, to make my own rules, and to ultimately have the freedom to be as successful as I want to be. I also knew that God had provided me with many talents, and I felt as though if I did not use those talents, I was telling God that I did not appreciate them. Therefore it is my ultimate goal to use every talent that God has given me for the greater good and to help my community. Every business that I create will aim to either increase the health of the community, provide clients with an increased self-worth and perception, and/or provide educational tools for a better life. Read more>>
Casundra York | Traveling Photographer/Traveling Agent

During the pandemic I became depressed with my career job. I wanted more for myself and my family. I am a single woman with no kids except my nieces and nephews which makes me a "momtee" that desires the world and I had to give it to myself for my own sanity. I connected with some powerful praying individuals and I connected with people that were not like me to better myself. I had a spiritual friend that believed in me and bought me a camera because photography is my passion. I love being in front and behind the camera. During my childhood I was all around active from band, cheerleading, pageants, basketball, softball, choir you name it. I often held leadership roles which made me a competitive entity. Read more>>
Kennedy Briele | Artist & Fashion Designer

The very first step in my thought process of starting my own business was figuring out what I was most inspired by and what I loved to do. Starting out, all I really knew was that I wanted to be a full time creator. I've always been influenced heavily by fine art and fashion and that really helped narrow down what path I would take of becoming creator. In middle and high school, I was always most attentive in my art classes and always laser focused on what I would wear to school. I quickly began to develop a love for creating physical art pieces, sketching, and abstract art. It wasn't until I experienced multiple hardships in life, that I decided to figure out what it was that I truly wanted to do in life and I decided that I wanted to be a fashion designer. Read more>>
Devonte Whitmore | STREETWEAR designer & radio personality

I knew from as a kid I was going to be a business man just because being around my grandparent and mom they were business minded. I didn't really start the process until after I dropped out of college. Starting an internet radio station and my clothing brand I knew I had to go out of the box. I knew that what's going to make people pay attention. I had to find like a niche to make people aware of what I was doing. My thought process is hat can I provide that others can't or at least not many. Of course there's many ups and downs but if it's really in you your not going to quit. You gather many more ideas and thoughts and you keep going Read more>>
Lillie Mae SENOJ (Jones) | Business Consultant ~ Media Coordinator ~ Public Educator

I decided to start my own business because I realized I had a very diverse skill-set. My academic experience began in nursing and respiratory therapy. After the loss of my father, the summer before my sophomore year, I decided that I wanted to do more targeted work that focused on systemic issues which would help masses of people and that is what pushed me into the field of criminal justice and sociology. As I continued to work through my academic career and my post-graduate professional career I found that not only did I have a great deal of formal training, but I also had experiential training in a wide array of disciplines. Read more>>
Mary Beth Henderson | Front & Center Founder, CEO

Confession. There was not much, if any, thought behind starting my own business because I didn't see myself as an entrepreneur until the unforeseen forced me to make a move. The irony of this is not lost on me as I careen into my 6th successful year as the founder and CEO of a brand and marketing firm specializing in new business formation and brand revamps. Read more>>
Lisette Bethea-Scott | Owner & CEO

For close to two years now, we have been immersed in a COVID-19 environment whereby many folks, including myself, are teleworking via Zoom. Also during the past two years, I, as well as many of my friends, have resorted to extreme online shopping. Finally, by way of social media, I also noticed an uptick in small businesses being birthed due to the economic strain that came along with COVID-19. Read more>>
Erica Ortiz | Brand Strategist & Designer

I grew up in a household of entrepreneurs so I often did small design projects for their businesses like business cards, posters, thank you cards, etc. It was always something I enjoyed doing & at that point had no idea I could monitize it. I eventually went to college for business & marketing, so I learned the importance of having a solid brand foundation & what was needed to design strategically. Read more>>
Chelsea Roberts | CEO & Owner of True Roots Hair Care

When starting True Roots Hair Care, my only thought was "I am sick of using these expensive big name products that don't even work for myself or my family". I wanted to BE the change I was asking for. I wanted to create something special for all natural textures that was made with organic ingredients, no artificial coloring and no harmful chemicals. Once I felt like I found my calling, I got to work researching and creating the best ingredients to use and how to create, store and package each item. I researched my target audience to see what they were actually asking for and then I started getting all my ducks in a row. Read more>>
Girly-Vignike Anderson | Executive Producer and LGBTQIA+ Experience Curator

Growing up, I was told my sexuality would be a setback. Aside from a religious upbringing, there were many factors that played a role in how my sexuality would be perceived by family and friends. Guidance revolving around sexuality and LGBTQ African American role models were scarce. Throughout the formative years of high school, I didn't allow my "coming-out" phase stop me from graduating as salutatorian with honors at the top of my class. Still questioning my sexuality and trying to understand how to navigate life as a "lesbian", I carried out my college years searching for mentor-ship and answers. During that time, it wasn't as widely accepted to be a black lesbian. Read more>>
Donovan Potter | Founder & Managing Attorney of Potter Law, LLC

The idea of starting my own business was birthed when I was in undergrad when I majored in business management and led my undergraduate chapter of Kappa Alpha Psi Fraternity, Inc. as president. I always knew that I had the skillset and desire to be my own boss. So after years of experience as a practicing attorney in Atlanta, I knew that it was time to start my own law firm. Atlanta has a very rich history of many black owned businesses and law firms. In addition, we saw a significant rise in people starting their own businesses during the pandemic. Potter Law was created for such a time as this. We provide legal counsel and services to small business, brands, entrepreneurs, athletes and those in the entertainment industry in multiple facets. Read more>>
Ashley Williams | Bakery Owner, Baker & Decorator

When I began Dough My Goodness! LLC, I was working in small bakeries. Giving them a lot of my time & talent but I wasn't able to express my passion for art like I wanted to because it wasn't my place of business. After working for so many bakeries & watching their business grow from my help I decided that I would go into business for myself. Create what I feel, making amazing tasting treats & cake! I've grown so much more working for myself than I have in all the years working in bakeries. Read more>>
Boy Lucca | Rapper, Producer & Engineer
People that I recorded, usually my friends would say that they love recording at my house and didn't want to book anywhere else. I have a passion for getting the most out of a creative project and trying to do new things and add certain sounds people haven't heard before. Getting people out of their comfort zone and pushing the creative envelope is what I love doing, so I thought why not make a central spot for that to thrive in. Read more>>
Diamond Freeman | Esthetician

I started my own business to better my life. I do believe that you are able to make money by working for people but you don't necessarily have proper financial stability depending on the job and you also don't have the right to tell them what days you want off of work. I enjoy working for myself because I make my own hours and I get to travel when I want all the time. Read more>>
Leigh Marshall | Café Owner, Nutritionist, Celebrity Chef and Certified Health Coach

Growing up in a home, where giving back was a key focus, partnered with my healthcare-related experiences, both made it easy to understand the plan God has for my life. After attending a business seminar I realized I shouldn't be afraid of anything and just move forward. I sat down and started to write all the ways I could help another person find a way to achieve their version of healthy. Read more>>
Melchez Giovanni | Digital Marketer, Promoter, Artist, & videoagrapher.

After years of asking insiders for help and guidance, I grew tired of getting the run around. People will only help you as long as your no threat or competition to them. I feel that there is no competition and there's more than enough work to go around two or three times. But not everyone feels the same so the majority of people in the same arena refuse to tell how they truly became successful. There's an underlying fear of the next man becoming more successful than the one who taught him. So with that in my I took it upon myself to start GLOBAL CURRENCY MULTIMEDIA ENT/DECATURDON FILMZ. Read more>>
William Tyler | Real estate investors /music producer and film maker

Growing up in atlanta, you see many multifaceted individuals who inspire you in many ways. Regardless if they are hustlers or businessmen or businesswomen. For me, I seen my father Who was a pioneer in the strip club industry and many others achieve so much just by having passion, drive, faith, and hunger to get to what they defined as success so I adopted that same outlook on life and went for it. Read more>>
Juanita Stewart | Licensed Massage Therapist and Certified Yoni Practitioner

My thought process was simple, FREEDOM!!! No one can tell me when I can take a lunch break, when I can take a vacation, or if I can attend school activities for my children. Read more>>
Talesha Savage | Mothering Tea CEO & Wellness Entrepreneu

I remember when I was living the dream I had dreamt since I was a little nine-year-old girl. I was career-focused, educated, and a super mom in the truest way. I attended all my eldest son's games, activities, and paused to care for his feelings. I was definitely "a mom of the year" type of mom. LOL. But then, something happened one day as I was preparing my kids' favorite breakfast: oatmeal with bananas, cinnamon, and dried cranberries. I started to slowly realize that I was stuck in a dream that I thought I wanted to be a part of, but the main character was missing. ME. This slow realization caused a panic attack with uncontrollable tears. But in true "mother-fashion" I did not want to alarm my family so I just forced myself to sit quietly on the bathroom floor until I was able to calm myself and it passed. Read more>>
Ryan | Owner

For a very long time both of us have been very interested in the Smoke Shop industry. We always wanted to open our own at some point in the future but we never predicted that we would start one this early in our lives. Starting a business in your early 20s is never going to be an easy task, we had to go through a lot of hurdles to get where we are today. The main idea kicked in when we were visiting a smoke shop and we thought to ourselves that we have never seen a proper high end, classy smoke shop with great customer service. Every store was always either cluttered with products or had barely anything in their shelves. Thats when we decided to start our own franchise, provide customers with quality products only and the best customer service, sort of a "Chick-fil-A" of smoke shops if I may! Read more>>
Rafael Sanchez | Creator of TeGuio Atlanta

For the Latino/Hispanic community, trying to search for services such as doctors, or lawyers etc. that speak Spanish has always been a difficult to find on search engines like Google or Bing. It usually doesn't tell them out right that they do. Teguio Atlanta is a friendly and simple-to-use app for Latinos to go and find what they need in just the palm of their hand. They can go straight to the category they need, be it restaurant, lawyers, or even retail, and get directions, contact information and even links to the company's social media. Also it is great for the environment because when these companies want to promote something or even create a coupon, they won't need to go and make flyers, cards, or paper coupons that will eventually go to the trash. These companies will be able to promote and notify their customers through our app. Read more>>
Asia Saint Rowe | The Informal lens(wo)man & Interior Designer

Simply put, my father. He started his own record and technology company back in 2006 while he was in the military, it was always something inspiring to me. He groomed me and my sisters to always see the bigger picture, him and my mother. I truly decided to start my own business because it is hard to get hired for certain companies, gigs and such and I was just like, ok- I guess I can try and do it on my own then! So, with what my parents instilled in me and also just researching and studying people who inspire, I took the leap and just started my own business. Read more>>
Billy Burch | CEO & Fizztender

After a 20 year career in hospitality, I had grown accustom to the long hours, late nights and holiday's spent away from my friends and family. It wasn't until I met my now Fiancé, that I had truly realized the toll this had taken on my happiness. While first dating, she worked in corporate sales traveling often during the week. I worked off hours and most weekends. We struggled to spend quality time together. However, hospitality has always been my passion. Then in the summer of 2019 while traveling in Europe, the idea to create a mobile cocktail experience from the back of a vintage Italian truck was born. We came home and immediately started planning our tiny mobile business. Read more>>
Denise Thompson | Aesthetician, facial specialist, and body specialist

Well I am not a stranger to entrepreneurial side of business. My husband and I have always venture out in owning our own businesses. but I always wanted to own my own business to come from behind my husband and shine on my own, the beauty industry allowed me to do that . what I did was I went back to school to become a license aesthetician and I decided that this is what I wanted to do, I've always wanted to be in the beauty industry, and be an aesthetician allow me to do just that. I am able to create products for my brand, Read more>>
Erica Parker | Entrepreneur & Esthetician

Over the years of being an young Entrepreneur, I've learned that Entrepreneurship isn't a skill nor art. It's a practice. Starting a new business can be very risk taking. For me it was very scary and risky because I didn't know what I was doing. I was learning as I was going and that taught me patience, understanding, practice, and consistency. It's not easy as you think trying to start a new business or a business in general. It's not supposed to be easy at all. It's so much to think about such as your goals, aspects in life, your short term and long term goals for your business, what do you wish to achieve? What's your purpose? What's the meaning behind your company and etc. There's so much to think about and my main thoughts were will I succeed, will I fail, will others support me? Read more>>
Grace Batista | Designer / Owner of WCo / Stationery Lover

I was traveling and journaling once when I realized I didn't have stickers representing me, a woman of color, on this trip. At that moment, I thought: I need to create something for myself, but what if more people feel the way I do? That opened up a world of possibilities. I came up with the Wednesday Company, slowly building the stationery store I wanted to become for the last three years. Including stickers, Postcards, Stamps, and Washi tape, all centered around the adventures of PoC women. Read more>>
Nikko TooGood | Creator and Curator of the national"Black Authors Matter Tour"

The Black Authors Matter Book Tour was created to give African American Authors and Supported Authors an opportunity to really showcase their books and the message "GEMS" with in the pages. I created this tour simply because I would receive a lot of inquires from authors wanting public relations services but not all being able to afford the retainer that come along with really pushing a book and gaining high level media attention. It would really pull on my hearts string. So I wanted to create a way to help. One day it woke me up out of my sleep. "The Black Authors Matter Book Tour" a platform to give the words written by authors the opportunity to soar Read more>>
Deirdre Copeland | The Math Crate CEO and Educator

The thought process behind starting my own busy was centered around the yearly struggle parents have with this "new math". As third graders, we had to memorize our multiplication facts. There was no other way. My teacher would tell us which facts we were focusing on, and we had two weeks to memorize them. Everyone was nervous for that second Friday. We were asked to stand and face the wall. One at a time our teacher would call our name and say an equation. It was like a knockout game. If you answered correctly you stayed in, if not, you were out. Read more>>
Tanisha Coffey | The Lofty Entrepreneur, Business Strategist

Being an entrepreneur wasn't something that I ever considered before I actually became an entrepreneur. It wasn't on my radar at all. I was raised to go to college and get a good 9 to 5 job. So, that's what I was focused on. But, when I finished my first post-grad program and I couldn't get a job in my field, freelancing seemed like my only option. So, I started using what I had learned in the program–I trained to be an advertising copywriter–to get work on my own. Forming a business and stepping fully into entrepreneurship was a natural progression from there. Read more>>
Larry Wilson | Musician/Producer/Composer

The older I get the more I embrace and appreciate my life's purpose and that is SERVICE. I want to contribute something positive to the world and help inspire and equip other people to do that same. My creativity and my artistry is my best means of doing that. So all of my business are geared toward using music to improve the lives and careers of people, to build bridges and connect artistically in ways that generate forward moment. Read more>>
Pamela Peynado | Immigration Expert

I am the youngest and only female partner at a thriving immigration law firm, Lee and Peynado Immigration Law Group (LPILG). I am also the founder of a grassroots nonprofit organization, The Love Project 404 (TLP 404). While mentoring young lawyers and law students via LPILG and TLP 404, I realized how intimidating immigration law was to them. I also saw the lack of mentorship available for those who want to become immigration lawyers or work in the immigration law field. I thought to myself "if not me, then who? If not now, then when?" And so I created The Immigration University, a user-friendly course to simplify immigration laws, terms, and procedures to both English and Spanish speakers and give those who aspire to become immigration lawyers mentorship, insight and hands-on advice that will prove to be invaluable in their careers. Read more>>