What habits do you feel helped you succeed?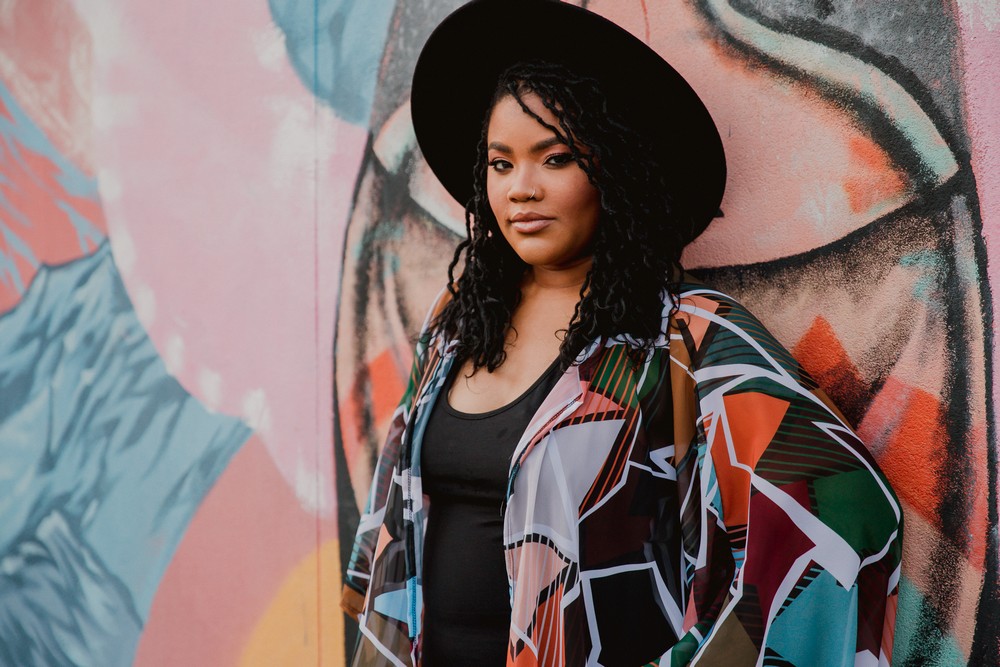 There is a wealth of research that indicates that certain habits can help increase your productivity, creativity, and/or drive. So, we thought we'd reach out to respected members of our community and ask them what habits they feel helped them succeed.
Susan Jones | Marketing Strategist & Social Justice Activist

Habits that have proven to be successful for me are reading a lot about the area of work that I'm involved in, learning how to successfully budget, consistently networking and protecting my time. Read more>>
Karen Appleton | Artist

As basic as it sounds, my habits of dedicating time, journal writing, and exercising, have been very important for me. When I first began painting and hoped to make it my profession, I started a new habit of waking up at 5;30am to get an hour of painting time before going to my job at the time. I am naturally a night person so this was a challenge but, this was the only way I could squeeze in painting time. I still struggle with carving out enough time for painting, however, this early experience taught me that if I can just get into the habit of either a late night or early morning routine of dedicated time I will be more productive. My bad habit of coffee helps me more than I'd like to admit to get in the extra hours too! Journal writing has also been a very important habit for over 20 years. I usually journal in the morning, just a few minutes, to clear my head so I can focus on painting or to brainstorm new painting ideas. Jogging has been one of my most important habits too. Read more>>
Adoniyah Jones | Virtual Assistant

The habits that helped me succeed was not procrastinating and breaking the spirit of laziness. Read more>>
Benito Layton | Artist "Benni Hunnit"

The habits that helped me succeed was not procrastinating and breaking the spirit of laziness. Read more>>
Chaz Coggins | TheRNRealtor

What habits do you feel helped you succeed? -One of the many habits that has made me successful is the discipline of waking up at 4:30 in the morning. I use this time to tackle personal projects. I plan my day and hit the gym. Physical fitness in the morning gives me the energy and mental clarity I need to approach my day with confidence. After working out, I listen to an Audible book, typically about self-improvement. Then lastly but not least I voice memo a list of things that I am currently grateful for and write down goals that I aspire to see come to fruition. Self-discipline and honest self-reflection have been two of the greatest habits that have made me into the person I am today and continue to shape me into the person I aspire to become.  What's one piece of conventional advice that you disagree with? -One piece of conventional advice that I disagree with is that, your plan has to be completely figured out before you take action. Read more>>
Naiguiiyi "Stone" Goode | a Guy From Music and Friends Atl

"Succeed" like past tense? Ruminating about my mortality, life's value, existence and experiences, and a long laundry list of sleep paralysis thoughts. Ruminating is a habit of mine that comes with highs and lows, and was probably manifested through trauma (lol…kinda). My thoughts on my existence inspire me to keep moving because one day I won't be able to. There's a sad countdown timer hanging on a wall in the back of my mind. I pull motivation from the timer, and motivation is the fuel for action, and action creates the movement. People-pleasing is another habit that I believe has been useful in my entrepreneurial growth. My willingness to be inconvenienced in order to make someone else happy has made fulfilling obligations, clear communication, and customer service second nature skills for me. Read more>>
100Rome | Music Artist

I haven't succeed all the way. But the habits that has helped me so far succeed has been repetition, consistency, accountability, & being persistent. You have to be able to work on your craft & elevate yourself even if you're already on a good level you have to work you have to put the work in even when you're in a good place. Read more>>
Erica Powers | Fashion Model/Influencer

Multiple things play a role in keeping me grounded. A clear mind and positive attitude is the foundation of success, then consistency. Once you're able to block things that can potentially blur your focus, you'll then be able to ground yourself and work on your goals each day …. this is where consistency is built. If I don't follow these habits that have helped me before, I feel like I won't have success. Life is about what you make it so if you want a successful one, positive energy and consistency or the most important habits to have. Read more>>
Izzy Spears | Content Creator & Entrepreneur

Three habits that have contributed the most to my success: I am always asking questions, always learning and always sticking to the plan. I ask questions for two reasons, I am a very curious person and I know I don't know everything. This leads to my second habit, learning. Learning is something that I understand is essential for success. The world is changing daily. I understand that obtaining knowledge is the best way to keep up. Lastly and probably the most important habit, I make a plan and stick to it. Success is hard to find when one is always switching things up. Making a plan and sticking to it allows for the measure of both failures and success. Read more>>
Tiana Thomas | Podcast Host & Corporate Worker

Honestly, I'm someone who thrives after major fallbacks. I know it sounds horrible to say, but as I can recall, everytime I had a short-coming, I always bounced back in a major way. But then as I got older, I started realizing that the decisions we make in the heat of the moment leads to either good or bad consequences. I wasn't always the best at decision making. So now that I'm a seasoned 20 something, I think "how will this choice distort or benefit my future?". Good habits start with deep decision making. If it won't benefit you positively, it's not worthy. If it will take you off your course, it's not worthy. Also, learning to say "NO" and learning discipline compensates for time dedicated to yourself and your craft. I could go on and on about successful habits. But most importantly, keep in mind why you're doing what you doing and where you're trying to go. Go hard in that moment so you can enjoy the fruits of your labor in the end! So now I say, I thrive off of my upcomings and I maintain those upcomings with smart decision making, discipline, guidance and self love and affirmation!. Read more>>
Adarryl Gordon | Entertainer & Entrepreneur

Some of the good habits to have in success are. 1. Pray 2. Recover Management 3. Goals Setting 4. Business Plan 5. Solid Team Just to name a few. Read more>>
Qulanda Moore | Podcast Host & Creative Entrepreneur

Since I was a little girl I've always been very curious and inquisitive. Because of this, I've always loved reading and researching everything, asking questions and keeping an open mind to learn about things beyond my immediate circle of influence. I believe that these are some of the most influential habits that have contributed to success in various areas of my life. Read more>>
Bryana Williams | Coach & Founder of B Better U

Some of the habits I believed really help me succeed is being consistent and remaining coachable. Being a former athlete, I knew what it takes to be successful on and off the court. I knew I needed to work hard, be on time, be disciplined, be able to work with others, communicate, lead by example and give my best every day. I took those same concepts into my business. I knew it would be key for me to get to where I needed and wanted to be. Doing all those things consistently I knew would be the key. Then being coachable is something every leader needs to be. We are always learning, growing and developing to be better and be able to make those around us better as well. This is my method when it comes to success!. Read more>>
Molly Stone | Founder and CEO Black Pearl Swimwear and Everyday Pearl Shop

Discipline, consistency and gratitude are the 3 habits that have helped me succeed. I've learned that I will never feel motivated all the time, so instead I need to lean into discipline so that even when I am not motivated, I am productive. Every day I make a list of the 3 things that will help move my business forward and then I focus to get those accomplished before noon. This way I have a manageable task list that prioritizes what will have the most impact and then no matter what happens to the rest of the day, I've accomplished what I needed to. I've also learned over time that consistency is the key to success with anything. Whether you are looking to get in shape, build a successful business or learn to play piano- you have to do the things that lead to the outcome you want consistently over time to achieve that outcome. Gratitude is something I have struggled with for years. It's not that I'm not grateful, but I never really thought about it. Read more>>
Alex Quin | Digital Marketing Expert & Strategic Partnership Specialist

The commitment to self development is one of the best habits you can have. Changes in your life that can seem small or not important can compound into life changing results over time. Massive success does not always require massive action. Improving by just 1% a day can pay off highly in the long run. Your success is the product of daily habits. Habits that have helped me succeed are eating healthy, getting a good nights sleep, reading every day, serving others selflessly, and following through on my commitments no mater how small they are. Mastery requires a whole lot of patience. Read more>>
ShaCarolyn Halyard | Self-Mastery Specialist, Minister, & Boutique Owner

My business is my baby. Over time I have learned to drown out the noise and get intentional about who I connect with professionally. Parents would not hand a newborn baby off to a stranger they met on social media or in the grocery store, neither do I. I take my time observing and getting to know the people that want to pour into my purpose projects. It is important to note that cultivation is attractive to supporters and sabotagers. When you are starting a business it is important to discern who your true purpose partners are. I have turned down some lucrative opportunities that would have cost me more than I gained in the long run. I am grateful that taking the time to test the intentions of the people that wanted to connect with me helped me to dodge several bullets that might have stopped my progress before it began. Read more>>
Charon Leonard | Founder & Executive Director

Dedication and perseverance- I always make sure that I take time to focus on PEACE Atlanta and the greater good of the organization first. Life may happen and at any given moment, I may have a few side projects in the works but the community that I serve has always been my top priority. No matter what gets thrown at me, I keep going! I've also learned over the years that complaining and worrying are the thieves of joy. I can only focus on what I can control and whatever I can't control, I pray on it and move forward. Life is too short to dwell on frivolous matters. Read more>>
David Spitdowski Jr | Personal Trainer

Morning routines and to do list have always been key for me. Waking up at the same time every day, even on weekends. I prefer to workout in the morning because it starts my day off knowing that I am improving my health and wellness. I spend 30 minutes every morning learning (audiobooks, podcasts, continuing education courses). Always striving to learn something new and continuing to educate myself in my field has always been key for my success. Read more>>
Sherika Duncan | Sherika Duncan is An Author of Five Books Soul You Book Collection and The Setup Novel.

I realized the average person thinks without taking action. Faith with action and knowing my worth are necessary to make it a reality. My habits of building a legacy include avoiding procrastination listing out my prioritized desires to define the purpose it serves and trusting my gut. Physical and mental health is essential to consistently complete the task and create longevity. Also, I have learned how to be still if it doesn't feel right. It is so fulfilling to help and encourage others. So, I am committed to my purpose to yield a high probability of success. My belief that I desire the world is evidence enough for being compensated for my gifts and talents. Read more>>
Dennis West | Personal Manager/Business Consultant

Two of most important things I do is I try to be considerate and aware. I never know who is watching and or listening to what I put out. I'm always checking myself and asking if it was me, my child, siblings, parent of whomever would this be positive or subjective. Read more>>
Ashli Goudelock | Owner and Formulator

Prioritizing my needs: Prioritizing my needs has played a major part in my success as well as influencing the start of Honeydipped Essentials. Over time, I have learned to establish and maintain self-care habits, and I have gained a solid understanding how establishing those habits created a better me – a better me meaning centered, focused, and at peace. 2. Scheduling and creating lists: Because I have so many job titles – mom, wife, business owner, daughter, and big sister – I am constantly juggling many different things, and making lists/staying organized with a set schedule really helps me achieve success. Lists, although can be a bit overwhelming to some, show me how far I've come but lists also keep me on track for where I want to go. I'm thankful to have found a method of organization that works for my personality and my business as well, because it has set the stage for smooth processes and managing expectations. Read more>>
Michael Andrews Jr. | Fahsion & Commerical Model

A habit that has helped me succeed is visualization. Visualization has really been a tool that has helped me tremendously and has provided me with greater clarity and focus as I pursue my dreams and achieve success in all aspects of my life. I first start with a question: "What do I want to portray? What do I want to get across to my audience? What impression do I want to leave?" As begin to think about and contemplate the answers to these questions, I begin to form an image in my head. This image becomes a goal to work for and gives me a clear and distinct outcome that I wish to achieve. If the image in my mind is fuzzy or incomplete, then that means I still have more thinking to do. Once I have a clear goal or image in my mind, I can then work backward to determine how I can get there, and then that's where the fun really begins. Read more>>
Ryan Roemerman | Executive Director, LGBTQ Institute, National Center For Civil and Human Rights and Principal, Social Venture Insight

Being adaptable has helped me succeed. Not being afraid of change, and being able to see connections between different industries and their potential to impact my work has allowed me to take advantage of opportunities. Read more>>
LaCrystal Fulgeon | Owner of Lebombshell, LLC

Having a regular spiritual routine and organization! A regular spiritual routine helps me to stay focused on my goals and not allow myself to become over consumed with my business. That routine teaches me spiritual, personal and customer care! Staying organized helps me to plan for timely completion of orders, last minute orders and uh-oh's that come up sometimes while creating. I feel these are the two most important keys to amy business. Read more>>
Johnnisha Braynen | Model & Fashion Influencer

I had to make a habit out of writing down my goals, ideas, and to-do list to keep me on track and it is definitely helping me succeed in life. Please write down whatever it is on your mind you're trying to achieve or get done, it's definitely helpful in the long run. Read more>>
Krystal Rae | Professional Branding Makeup Artist

No longer being a victim of imposter syndrome. I was so focused on comparing my work and accomplishments to others that I lost touch of who I really was, what I had to offer and who I wanted to offer it to. I also became more comfortable with reality…meaning calling shit what it is! I believe in radical honesty. Once I came to grips with those things, success fell into place because I was more clear on myself and my brand. Read more>>
Preach J Clark | Pastor, Rapper, Man of God

Praying, studying the word of God and putting work behind my faith. Apart from the Lord I can do absolutely nothing. I know that true success comes from abiding in the Lord and doing what pleases Him by the way that I live my life. My success is a reflection of me seeking God for who He is and not for what He can do for me. Read more>>
Nikole Morrow-Pettus | Master Makeup Artist

For myself the one thing that I consistently received feedback on is my appearance on set or for personal clients. I feel that we as beauty experts have to give the client examples of our work may it be in ourselves or in our portfolio. It helps the client to relax knowing that you are on the pulse of fashion, and beauty. We are the book jacket to the ultimate novel. I also stay versed on current beauty brands and research products to keep up on anything the client may have interest in or questions about. Read more>>
Dominique Franceschi | Creator

I feel like one of the biggest keys to success is thinking big, but then breaking that big thought into smaller tasks. That way you can create a realistic timeline of what needs to be accomplished, as well as get a perspective of the task at hand that makes it feel less overwhelming. Once you know what needs to be done, specifically, no idea is too big. Read more>>
Sheena Lynne | From Homelessness To Success How I Decided To Take My Life Into My Own Hands.

I think for me it was applying the same amount of consistency everyday. Rather I have 100 sales or 2. Being consistent when things are not going well is the most important thing. Read more>>
Tai Barksdale | Law Student & Future Attorney

Working hard and being myself have been my biggest advantages when it comes to me succeeding in whatever I choose to do. If something needs to be done, I will find a way for it to get done on time and make sure that it is done to the best of my ability. As for being myself, I am always myself no matter what is happening around me and I believe people can sense that and react positively toward it. Read more>>
Shelly Gudim | Hairstylist & Extension Specialist

To be patient, kind, passionate and persistent all at the same time. As I've been rebuilding my career the past two years, these actions have been my greatest "teachers". I used to look at those words and see polar opposites and had no idea how they could possibly work together, but now, with the help of my business coach I see the beautiful symphony they can create together when they are individually honored and creatively blended. Read more>>
Julieta Del Toro | Beauty Expert

I strongly believe that rituals and habits are the building blocks that over time give fruit to your dream or goal. Some of my habits are taking some time to focus and get clear on my intentions. For example I wake up early around 5 or 6 am and work out before anything; then I fill out my gratitude journal. Which' grounds me and points me in the direction I need to take to accomplish my goals. These habits give me a sense of victory. That carries on during my work day, making me feel like I am capable of achieving my short term goals for the day and long term goals. A quote that I love and resumes what I just stated is. "We are what we repeatedly do. Excellence, then, is not an act, but a habit." ~ Aristotle. Read more>>
Rami Tawfik | Music Artist

I honestly just been training my mind on how to not care about what people think anymore. Like I already know no matter what, people are gonna talk sh*t, they are gonna make fun of you, they are gonna talk about you behind your back, etc. Like I just got myself to the point that none of those people matter. Haters don't matter. I try not to over think things as much as I did when I first made music. I'm a huge introvert, but I gotta come out the shell when it comes to this music stuff. As an artist thats what im trying to keep in mind. You gotta get out the shell. Read more>>
Tariq Brown | Owner

I believe the habits that are vital in helping anyone succeed in any endeavor are discipline, consistency, and patience. I've had ups and downs like anyone else but once I applied those habits to my life those downs didn't seem to come as often or hit as hard when they did come. Discipline keeps you focused on your strategy and not be side-tracked by what someone else has going on. Consistency builds mental toughness and character which allows you to be dependable and show up even on days you might not feel like it and lastly, patience helps you remain calm in the midst of the storm. Knowing there is a light at the end of the journey and you just have to make it to the good part. Read more>>
Teka Downer Jenkins | Reinvention Life Coach & Director of Non-Profit

Being spirit led. I have always been moved by what I felt and I find time and time again, it is that feeling which serves me well. consistency is also key. I may not always get what I am going after right away, but I have learned the power of staying consistent. lastly, I do believe in the power of doing right by others. I fully believe what you give, will be given back unto you. So I am intentional with my actions and deeds towards others. Read more>>
Samuel Scott | Personal Chef & Foodservice Professional

Consistency has been a key to my success and still is. Ive had times were I've felt on top of the world and other times where I've felt down like I might not get back up again but through it all Ive learned to remain consistent and patient with myself that Im going to get to exactly where I want to be one day even if its not in the exact position im in right now. Nipsey said it best I just never quit thats the only distinguishing quality and im not gonna quit!. Read more>>
Erica Ronelle | Multidisciplinary Artist & Writer

I am really big on making sure to carve out some "Unwind Time." I can get so caught up in reaching the next goal that I forget to be present and appreciate how far I've come. I also try and make sure that I create a space of inspiration. I create visions boards and take classes or workshops on a continuous basis to keep me creative. Overall I try to stay productive without burning myself out and that's helped me continue to grow throughout the years. Read more>>
Kai CLOTHTALK Tyler | Music Mgr;Exec/ Founder of The Luxury Group.

My grandfather always told me "Routine is characters best friend". So throughout the years of growth mentally and physically. I always practiced having a routine. It was a time in my life and business where it wasn't one. And I noticed a sharp contrast for the worst. I became even busier and completed LESS of my goals. Sounds crazy. But if you think about it. If you have a routine , it's just another way of saying "I got my things in order" So "HAVING A HABIT OF KEEPING ROUTINE" helped me succeed a lot!. Read more>>
Alexandra Offor | Podcaster and Marketing Associate

As cliché as it sounds, developing a routine is one of the habits that I feel has helped me succeed. It is so easy to get lost in the sauce that is our daily lives. Before you know it, you find yourself in a chaotic whirlwind. There are other things like motivation and self-discipline that I do attribute my success to, but nailing down a routine has been the cause of that. As a podcaster with a growing show, it's important that I remain consistent in order to continue growing my audience. Adhering to a routine has allowed me to work on that consistency. Read more>>
Karter The Oracle | Artist & Intuitive Reader (Psychic)

The habits that I feel helped me succeed is my consistency. Even back when I had 9-5 jobs my weakness was not being able to put down a task and start a new one. When I became a business owner that became my strength. Now everything I put out is the epitome of original and perfection due to me sticking through a task without giving up. Read more>>
Neva Failin' | Artist/Entrepreneur
Consistency has been everything to me. Having a goal and getting a clear idea of where you are in regards to accomplishing your goal and then simple put the work in. I think people sometime put too much pressure of the route you're going to take to get your results. To me, it's not about the route, the work that you put in and how often you put in that work will determine which doors open and when. When it came to making music I would challenge myself to make 2 to 3 songs a day for weeks at a time and then I would step back, listen to those songs and the mixes of those songs for a couple weeks, then decide if I think I can do better. You must push yourself to the limit, you must force it out sometimes, in most cases the hardest things to do gives you the best results on the back in because you came out of your natural element of just allowing things to come to you. Read more>>
Crystal Levy | SAGAFTRA Actress & Digital Content Creator
Healthy habits have always been a must for me in general and it's become a "non-negotiable" more so now as I balance business and Motherhood. Having a morning routine for me is a game-changer. I often get asked how I can get myself fully ready in the morning as a mom of 3 girls ages 5 and under and the answer is always my morning routine. I usually plan my outfit out the night before and I wake up before my girls do so that I can journal, meditate, and get myself ready for the day. If this doesn't happen, I feel like I'm catching up for the rest of the day and I don't like that feeling. Daily exercise and healthy food consumption is a must for me. I try to get in at least 30 minutes of exercise a day and I stick to a clean vegan, gluten-free, and refined sugar-free lifestyle. Daily affirmations go hand in hand with Manifestation and are like your wish list to the Universe. Read more>>
Micha "ML6" Logan | Radio personality, Voice Over talent, DJ and Host
Staying true to who I am, not being easily swayed, asking questions, not comparing my journey to anyone else's, and trusting my intuition. Read more>>
Katrina Garnes | Millennial Entrepreneur and Motivational Speaker
I would say that three habits come to mind. The first being my perseverance. My willingness to keep pushing forward despite obstacles and naysayers. The second, I would say, is my ability to organize and manage multiple projects at once. Organizing effectively is the key to maintaining your business for optimal success and meeting deadlines and for your sake of your mental health, maintaining your sanity. The third would have to be staying aggressive in my pursuit of success. Maintaining your productivity is the key to success and winning. Read more>>