To start or to not to start, that is the aspiring entrepreneur's question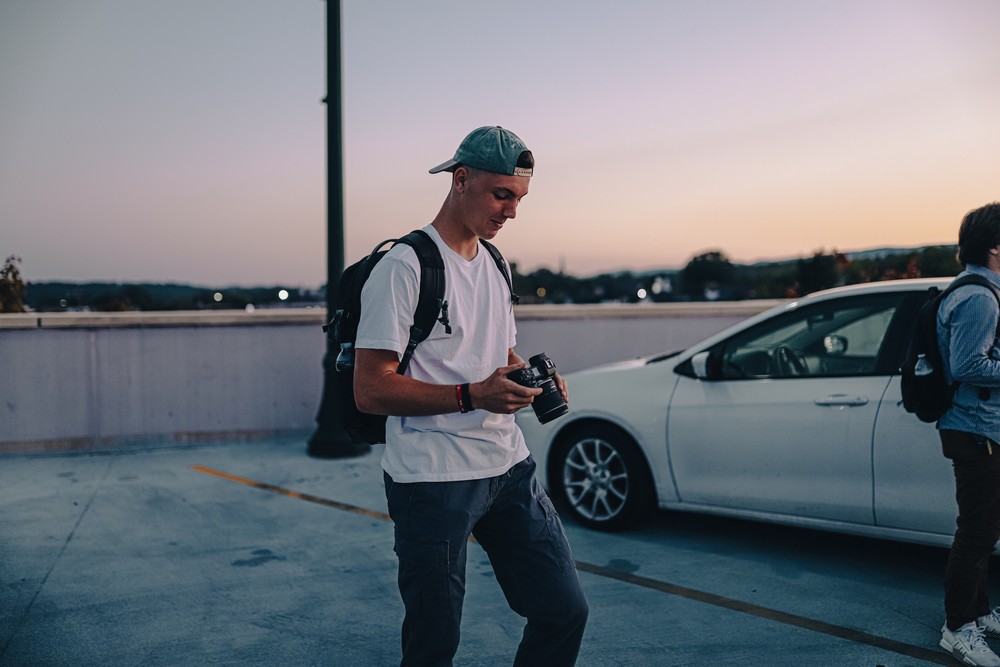 Many books on startups and business talk about how there are right and wrong reasons for starting a business. So, we asked a handful of successful founders about their reasons and the thought-process behind starting their business.
Benjamin Bramblett | Owner of Forty1 Media

I never really planned on my business being a business at all; it started off as more of a hobby. I developed a passion for photography in high school, so I bought my first DSLR my senior year and started snapping away. I kept this up for a while, mostly taking pictures of friends and family until I took off to college. I went to State University in Atlanta, pursuing a Film/Media major and thinking I was going to direct the next big hit at the cinemas. Read more>>
Fu-Mao Sun | Chef

Reason for starting the Taiwanese-American Popup, Mighty Hans I grew up eating the Taiwanese food that my mom made. As a kid I would take summer trips to Taiwan to visit family. My mom and I would explore the Taipei night markets and street food. My young impressionable mind was blown away. The summer trips only proliferated my curiosity in the cuisine. Read more>>
Dominique Steward | Engineer & Artist

My thought process was actually pretty simple. I am passionate about music and already knew I would have a career in it some way, some how. I had been recording people on the side and buying equipment long before I knew I would start a studio. One night I was laying in bed thinking about whether my passion was a hobby or a realistic goal and how would I get people to take it seriously. The very next day I took a leap faith, quick my job and went full time. Read more>>
Donnie and Dr. Dayna Morgan | Co-Owners, Kitchen Strong

We wanted to create a business that we were passionate about and that also was reflective of our culture and experiences. That lead us to the kitchen. The kitchen to us is a safe haven place where family and friends strengthen bonds over time. is the place where we often start and end our days. When we have social gatherings, people always migrate to the kitchen as a place for socializing and laughter. Our desire was to have our business mirror those experiences, which led us to create a line of kitchen essentials that are strong, beautiful and timeless. Read more>>
Monteze Sutton | Founder/Director of MSP Productions

When I started my business I realized that many kids don't get the opportunity to be onstage so the purpose was to give people of all ages the opportunity to Do what they love. Read more>>
Suzette Priester | Model, Actress, Wrestling Promoter, Video/Film Production

I always evaluate my "why's" and "why nots." If there's not a reason why not to do something, or if the "why's" outnumber the " why nots," then why not do it? I believe a passion is placed in your heart because it's already been assigned to you from the higher power. That burning feeling of chasing your dream and not feeling comfortable in your current state, is the motivation to just go for it. We often set invisible time clocks and imaginary obstacles that limit us. Read more>>
Shachi Shukla | Business Owner, Craft Bazaar LLC

There were many reasons why I wanted to start my own business – personal growth, desire to achieve financial independence, be my own boss but most important reason was my kids. After my kids were born I decided to take a break from my IT job to take care of them. During this period, I realized that I was not enjoying my work, so I decided to quit my job permanently and do something that will give me motivation and happiness every single day. I have always been keen on starting my own business and realized that this will be a perfect time and it will give me flexibility to arranges everything around my children's needs and schedules. Read more>>
Shawndra Onwuchekwa | Founder & Chief Experience Officer

My thoughts behind starting my own business initially involved creating more freedom in my life (or creating the life that I wanted to live and not one that someone else dictated for me). So, I started my journey as a creative freelancer. This journey quickly transformed into that of a creative entrepreneur when I discovered a lack of diversity and inclusion within the industry. Agencies were often looking for a certain type of diversity – one that was more polished – and I knew that waiting for anyone to adapt/acclimate to a "dominant culture" was a waste of time. Read more>>
Alanna Dennis | Private Chef

My thought process behind starting Alanna's Gourmet was that both my parents were successful entrepreneurs so I have what it takes. I knew I needed to make a plan and follow it through. My background in software engineering helped me to analyze each step thorougjly and move through each phase being able to pivot as needed. Read more>>
Kayla Dockery | Owner/Filmmaker

I knew, even in my early teenage years, that I liked to lead. I have always been one to visualize new ideas and plans, but to be honest, owning my own business came about a little unexpected. Only after a few bumps and turns in my education and experiences did I realize that this is what I desired for my life. My first experience with technology and media was during a media class I took in 8th grade and I immediately fell in love. My instructor was impressed with how quickly I learned the basics and how I was able to take it to a whole new creative level. Little did I know then just where that love would lead me. Read more>>
Chichi Iwuorie | Entrepreneur, Digital Marketer, Producer, Actress

The first thing that came to my mind was passion. I prefer to lean towards what excites me because that same energy is what fuels me to get started and stay the course. When I started Poetic Vibes Presents, I wanted to provide a space for live shows and creative events. My mind is always thinking, "how can I provide opportunities?" So, that space allowed artist to be seen, to practice, and to build their confidence. Chichi D. Marketing was built around the same concept, Read more>>
Candace Ramsey-Brown | Founder and CEO, Purpose Capital Group

I've always had thoughts of entrepreneurship in the back of my mind. I loved the idea of being able to build something great from the ground up by my own rules. I had some good roles during my corporate career and I learned a ton that helped me build the skillset I have today to help me run and grow by business, but I never felt very passionate about the work I was doing. I got to opportunity to work on some amazing billion dollar brands for large corporations, but I knew that wasn't what I wanted to do for the rest of my life. I have so many friends who have started businesses or nonprofits, and finance was a common pain point for many of them. Read more>>
Sharmaine Brown | Founder & CEO of Jared's Heart of Success Inc.

Jared's Heart of Success was a vision birthed after my son Jared life was taken by senseless gun violence. The organization honors Jared's life and legacy by providing scholarships to graduating seniors annually and is dedicated to advocating for gun violence prevention through education and youth empowerment. Read more>>
Alliantha Dervil | Entrepreneur & Student

When starting Derluxe LLC I imagined taking my Depop store and creating something much bigger. With my Depop, I realized that I not only loved conducting business and the feeling that I got when a customer is satisfied with their package, but I was actually good at it. Wanting to be able to showcase those talents as well as my love for fashion and marketing was the goal behind opening my own online boutique. Read more>>
Monique Younger | Hair Stylist & Salon Suite Owner

My thought behind starting my own business (salon suite ) was to create an luxury high end. environment for ladies to have a safe haven to be there-self , not be embarrassed about there hair. Read more>>
Yvonne Stroud | Educator, Author, and Founder & Owner of Lucky Bug Literacy LLC

I have always had a passion for literacy. Before the start of my teaching career, I was already helping struggling readers as I worked my way through college. Once I became an educator, I focused on ensuring my students had the necessary skills to be successful readers. It wasn't long before my passion grew to include math literacy. Fast forward to the Covid-19 pandemic, and I found myself seeing a need to support parents even more in their efforts to work with their child or children at home. It was at this point, I launched my business, Lucky Bug Literacy LLC. Read more>>
Chirs Bellinger | Chef Chris Bellinger

Well I have a passion for cooking. But I also want to leave my own legacy. Something my family and friends can be proud of. Read more>>
Gabrielle Booker | Licensed Esthetician & Wax Specialist

I've worked in so many industries throughout my life, and have had boss after boss, and one day I sat back and I thought to myself: Do I really want to spend the rest of my life making other people wealthy? So that was really the turning point where I had a heart to heart with myself and figured out what it was that I wanted to do, and just went for it! Read more>>
SHELDON SHAW | Film Producer & Director

I fell in love with film and television when I was around 7. I was heavily influenced by Fresh Prince of Bel-Air, Martin, and Family Matters. After graduating from College, I found it difficult to find a job which lead me to the creation of the business. Read more>>
Iria Osara | Author, Tech Story Officer & Data Program Manager

Thinking about this question, I think I started unknowingly, the idea was to expose young kids to tech through fun stories, videos, animations, and hands-on activities. There are STEM books that talk about the concepts but appear abstract to non-stem caregivers or parents. The thought was how can we have kids understand that these STEM concepts are connected to their environment and use it to help build core moral values and character? Read more>>
Devon Mellor | Tattooist/Piercer/Small Business Owner

We wanted to create a calm, safe, and inclusive environment for body modifications – something we felt was seriously lacking within our community. We want everyone who walks through our doors to feel welcome and recognized, regardless of race, gender, orientation, or sexual preference. Read more>>
Brittanie Bennett | Professional Dancer, Choreographer, Dance Studio Owner, Creative

Honestly, it was never a dream of mine to quote on quote "own my own business". My dream has always been to have an impact on this world and bring light & joy to the spheres I enter into, my favorites being dance, the arts and entertainment industry, and family. I found my passion for dance at age 9 and then moved with my parents to Los Angeles, CA. when I was 13 years old to pursue a career in the Entertainment Industry as a professional dancer. I found much success for about 9 years in the industry working with top named artists such as Pitbull, Nick Cannon, Will Smith, Jamie Foxx & Chris Brown, Aloe Blacc, & Todrick Hall in music videos, commercials, awards shows, world tours, etc. Read more>>
Zen J. Jackson | Professional Storyteller, Plant-based Chef, & Creative Coach

The thought process behind starting my own self-publishing & creative coaching business began when I discovered my calling in the modern-day world. Full novel and chapter book ideas started pouring into my thoughts and demanded to be transferred on paper. After narrating a plot to my wife, (an avid reader whose father owned his own bookstore that went out of business, leaving her in her attic reading constantly with any title at her disposal as a little girl) she was brought to tears and dedicated her support in my becoming an author. Read more>>
Lindsay Green | Cinematographer/photographer

My thought process was that I had a clean slate & could do whatever I wanted. It was a sense of freedom for me! I absolutely love everything about being an entrepreneur Read more>>
Tyasia Collins | Ceo TySav

My biggest thought process behind starting my own business was being well organized and consistent. Using professional images and worldwide promoting helps to bring business and new customers. When using different models it's helps to also expand your business ! Being a entrepreneur you have to take risk big or little praying for great results. Read more>>
Shatavia Luck | Owner & Stylist

My thought behind starting my own business was…."Why not?" I was always a fan of fedoras and I liked how people would style them but I hadn't quite seen anyone in my community selling them. At that very moment I knew I had to do it so I did and my timing was perfect. Read more>>
Glenn Alexander | Music Producer & Recording Studio Manager

I'm way too smart and passionate to be overworked, underpaid or otherwise exploited to make someone else's dreams come true while never fulfilling my own. Read more>>
Maria Moss Adams | Stylist and Image Consultant

The idea for my business actually started by happenstance. I naturally love clothing, fashion and bargain shopping. People would compliment me all the time for my outfits and I always found pride in letting them know if I found the item on sale or even clearance. Ultimately I had a couple of friends and coworkers ask me if I have ever considered helping other dress themselves. Eventually I started looking into how to start a styling business. Read more>>
KALANDRIA ARCHIE | Serial Entrepreneur

Honestly, I never thought of myself as a business owner. Growing up, especially in my community, you're not taught entrepreneurship nearly as much as working for someone else. I was working for other companies always promoted and placed in leadership positions, and I was frustrated about how they were running their businesses. I would give input that could help improve sales, and employee retention, but it fell on deaf ears. Non Suprisingly, one company did suffer and was forced to close, leaving employees with no job and no other opportunities at that time with such short notice which was out of my control. Read more>>
Ellen Tyler | Business / Success / Quantum Leap Coach

More people need this information. It had such a huge impact on my life and family when I first hired a coach/mentor. I realized that I could impact more people, in a shorter period of time than in my former career (financial advisor). Jump – develop wings on the way down. We should all be constantly growing and evolving, I am no exception. This was the next step in my journey – and why I can help – if it worked for me – it can work for anyone – for anything – all the time. Read more>>
LaQuinda Johnson | Education Consultant

Owning your own business is truly a rewarding experience because you get to be your own boss and of course, who doesn't want to be their own boss? An entrepreneur's life seems like a dream: you set your own hours, you're free to be creative, and profits are all yours. But what most people don't see is that there's a lot of work cut out for them to turn that dream into reality. If you're NOT prepared, it can even feel like a nightmare. The process of entrepreneurship also includes the highs and lows, the struggles and failures, and the losses and gains. Read more>>
Alan Pugh | Brewer

I've worked for myself since I was in High School. This is actually my 3rd business venture. I sold my first business to a guy that worked for me. I still run my second business. The brewery has been more of a passion endeavor Read more>>
Dr, Trina Wilson Owner & CEO | Business:1 LIFE Counseling & Assessment Center along with Business: 2 Alpha & Omega Trucking Enterprise

Well, my thought behind starting my own business came from a long line of entrepreneurs from my family, but mainly from my dad and maternal
grandfather. I wanted to do something where I could help people and give back. I wanted to do something that would fit around my children's various schedules where I could still be involved in their lives while working. I wanted to do something that I would do even if I never received a dime for it. To sum it up, I wanted to something that would fulfill my purpose while providing to the community which I live. Read more>>
Justin Peay | Wedding Videographer/Editor

I've been filming weddings for over 10 years now, and there was a crossroads I came to in 2012: what do I name my company? At first I came up with a few names like "Four Eyes Films" and "Diamond Productions" (real clever stuff), but I eventually landed on using my name, Justin Peay Productions. I had no vision to grow it into what it is today. I thought that I would stay "lean and mean" for my whole life, because I always thought that bringing other people into my art would muddy the waters. Read more>>
Romy Young | Photographer & Creative

I love people. I love people's dynamics of thought, their projections of intentions, and how they interact with their environment that allow me to explore this seemingly infinite creativity of humans. Through photography, I'm able to connect intimately to these conditions and since I'm a tech geek, it also gives me an avenue to utilize cool tech both hardware and software. Read more>>
Rachel Norton | Fashion Designer/Entrepreneur

Zenith Nadir was started at the very beginning of 2021. I didn't have a name for the brand or even a solid concept behind it. I just knew that I wanted to bring some positivity to our community. We needed hope, or maybe I should say that I needed hope. Myself and the people around me were constantly debating the question of "what now". What do we do to uplift one another and bring a sense of empowerment back into each other's lives? Read more>>
Michelle Theirse | Accountant & Entreprenuer

I have always found myself in positions wanting to give back. Starting my own businesses allows me to do this and provide the resources I wish I had. From financial consulting for small businesses to building a community for professional women, I know that my experiences will help someone else. Someone may think that it's impossible, but I am here to show them that it is. Additionally, using my knowledge to generate income and begin the process of building generational wealth. Read more>>
Rochelle McRyans | Producer, Director and CEO of It's a Really Rochelle Production LLC.

My thought process behind starting my own Production Company It's a Really Rochelle Production LLC. was at first I only wanted to act and be in front of the camera not take on filmmaking roles like the producer, the director, or the writer etc. My husband Gregory Culp encouraged me to create my own content, he said make your own movie and that's what I did and at that point I became an an Independent filmmaker. Read more>>
Alexiana Story | Entertainment Manager & Entrepreneur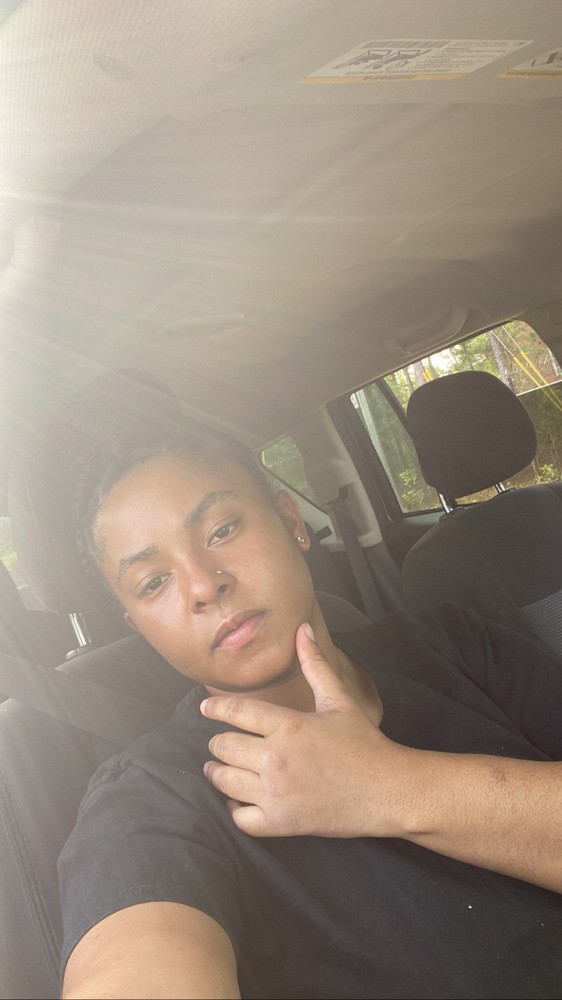 Thought process? I wouldn't necessarily say I had a thought process when it came to starting my business. My friend, Jalin passed away our senior year of high school on January 22, 2017. After he passed me and Vonte made a pact to get rich in honor of Jalin. It sounds crazy but if you knew Jalin, you'd understand. However, I didn't imagine me managing Vonte would turn to me having my own management company which is currently home to 9 artists and 2 producers. Read more>>
Dr. Burnetta (Bee) Thomas | CEO, Beelogica

In 2012 I was a part-time entrepreneur. I was dipping my toes deeper into the entrepreneurial water and experiencing the multiple failures and successes that come with stepping into the role of an entrepreneur. I considered myself a part-time entrepreneur because I was working multiple jobs when I started my very first company. By 2012 I had been playing around in the world of business for 5 years, I didn't know what I was doing at that point, but I knew if I kept going, Read more>'
Anaya Chanel | Girl boss| Influencer | MUA| & Entrepreneur

My first thought was how would I get started? How would I get sales? What all do I need to do to get to where I wanna be I first started my business in 2019 still in highschool with little to no money my dad funded everything for me which Im still very greatful for ! I had so many questions but I figured out a way I started over so many times to get to where I'm at today and the number one thing is to keep going and that's exactly what I did. Read more>>