Meet Brittanie Bennett | Professional Dancer, Choreographer, Dance Studio Owner, Creative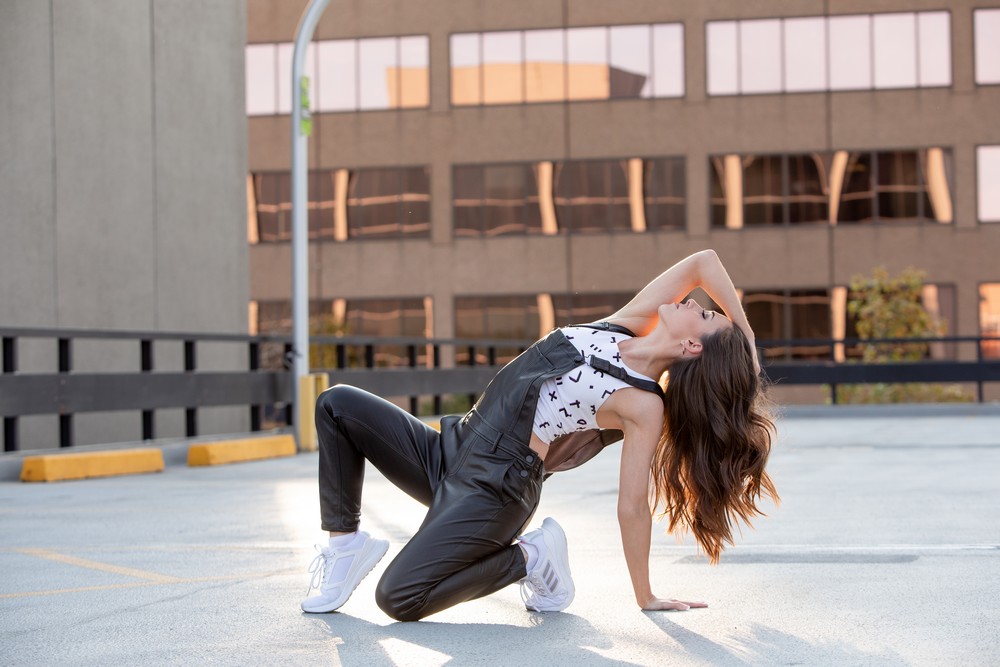 We had the good fortune of connecting with Brittanie Bennett and we've shared our conversation below.
Hi Brittanie, we'd love to hear more about how you thought about starting your own business?
Honestly, it was never a dream of mine to quote on quote "own my own business". My dream has always been to have an impact on this world and bring light & joy to the spheres I enter into, my favorites being dance, the arts and entertainment industry, and family. I found my passion for dance at age 9 and then moved with my parents to Los Angeles, CA. when I was 13 years old to pursue a career in the Entertainment Industry as a professional dancer. I found much success for about 9 years in the industry working with top named artists such as Pitbull, Nick Cannon, Will Smith, Jamie Foxx & Chris Brown, Aloe Blacc, & Todrick Hall in music videos, commercials, awards shows, world tours, etc. I got to experience many high moments in my career along with many lows, but I also got to see the "behind the scenes" of Hollywood. After experiencing the many frustrations, brokeness and overall darkness of the entertainment industry, it sparked a new sphere of passion in me.
If you want to play Football in the NFL or Basketball in the NBA (so on & so forth), there are clear paths to getting there, such as High Schools & Colleges that can equip you for the big leagues and put you in front of the right people in order to progress. In Hollywood, this is not the case. You see, no one is prepared or equipped when they move to Hollywood. You have 18 year olds, and sometimes younger, showing up on LA's doorstep with no direction or clear path, being told to figure it out and "fake it till you make it". Being told to get in front of as many Producers, Casting Directors, Choreographers, & Directors as possible and make as many connections as you can, in any way that you can… This presents the risk of many dangerous situations that we often see now in the tabloids. Add in Social Media to the mix and we now have a generation of children stepping into the limelight of Hollywood and Fame that have not been prepared for the weight and responsibility that comes with that role.
I want to be the bridge. I want to help guide these kids that want to go professional in this arena and equip them not just practically for the industry but mentally, spiritually, and emotionally as well. I want to be a role model for and help mother the next generation. A coach can get you so far but a mother walks with you all the way. I want my ceiling to become the next generation's floor to launch into their individual and unique destinies/purpose.
So, my wonderful husband and I have decided to open a dance studio in Flowery Branch, GA! A place where kids can come to learn dance and become equipped to be sent out into the Industry for a sustainable/healthy career and life. A place to be enveloped into a family, a home away from home. A place that cultivates a community of excellence in everything we do with and towards one another. A place where we partner with each family to help raise the next generation with a solid foundation and identity. This is why we've started the business! We saw a need that needed to be filled and we are pursuing to fill that need by the grace of God.
We are still in its infancy stage but this is our life journey we are embarking on and we are pumped to see the next generation liberated into their purposes!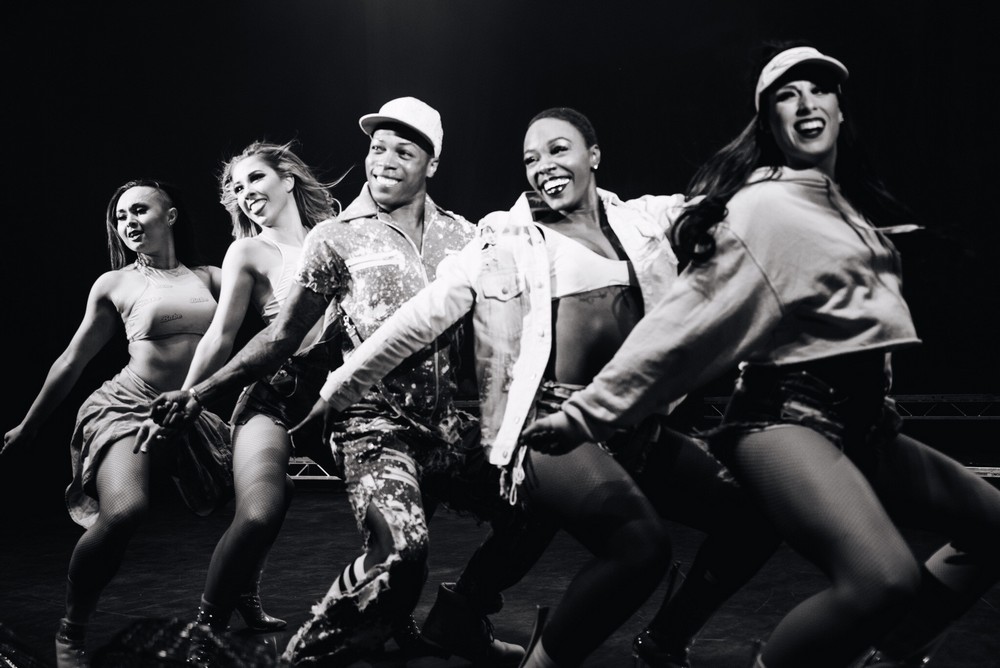 Let's talk shop? Tell us more about your career, what can you share with our community?
When I was about 3 years old my parents had put me in a ballet class and it was NOT for me haha. We literally have home video of me stuffing the fabric of my ballet skirt into the elastic at the top, pointing at it dramatically to camera while all the other girls were carrying on with their tendu's, and my dad saying "yeah she's not a dancer"! I would then continue on entertaining my parents in our living room every weekend with Grammy Award Show worthy (joke) performances to Michael Jackson, the Shrek Soundtrack, and anything that had a good beat until age 7. At age 7, I was taking gymnastics at this gym in Colorado Springs, CO that had a small dance studio operating out of it. One day on our way out, I stopped dead in my tracks to watch this Hip-Hop class going on, my mom stopping with me to see what was happening. It was love at first sight. I got so excited and exclaimed to her, "Mommy, *THATS* what I want to do!"
So my parents tested it out and threw me in there. My very first Hip-Hop class, my mom was shocked. She puts it like so, "I couldn't believe you could move your hips and body like that. No one taught you to do any of it." Needless to say, Hip-Hop fit me like a glove; it's like i was made to do it. The teacher came out after the first class and asked my mom how long I'd been dancing for and when my mom told her that was my first class besides a couple unsuccessful ballet classes, the teacher was shocked and wanted me to continue coming. Apart from all of this, Hip-Hop just clicked in me. It was like this liberating feeling of finally finding the tool i needed to be able to express what would happen inside me when i would hear music. (I'm happy to say i have since then learned to appreciate ballet)
At age 9, i would join my first home dance studio and competition team. We would travel around every year to different local dance conventions / competitions during the season and take class from the top working choreographers in the business and also get to perform our company pieces in front of them to receive feedback. At my first Monsters of Hip-Hop convention (one of my all time favorites to this day) they provide opportunity to win scholarships to attend more conventions and open up more opportunity to train. I was told to audition but be prepared to not win any scholarships for the first year or two until i trained and got better. I ended up winning a scholarship that first one… It was like the more i pursued in dance, the more doors would open and green lights would shine. It wasn't even intentional, i just followed what i loved to do what made me come alive, obviously with the help and support from my parents.
I continued training in all styles of dance and attending these conventions for the next couple of years. At age 12, the choreographers would now know me and recognize me each year they came around. They started to tell my parents that they saw potential in me and that if i wanted to make this a career, then i should be in Los Angeles. My parents took this in and asked me, hey is this something you would want to do? My answer? Heck yeah. So they started planning. My Dad put in job offers in LA because he wasn't moving unless he had a job and was not sending my mom and i out there alone. Keep in mind this was in 2008 when the economy crashed so we weren't expecting any bites for at least a year or more. My Dad prayed to God and said, "If this is where we're supposed to be, open up the doors, let me get a job. I'll take the first one you offer and I'll know this is right." 2 weeks later, he got 3 job offers… and he took the first offer. We were moving to LA.
Once we got there, we had one contact with a talent manager at the time that would help point us in a direction and my home dance studio teacher had previously pursued professional dancing in LA and shared valuable info but other than that, we figured it out as we went. My dad would begin networking, submitting me for jobs, him and my mom would drive me to take class at Millenium Dance Complex that at the time was 2 hours away one way with LA traffic, do some more networking, all while getting up at 4:30 in the morning to go to work and then come home and repeat. I would show up and do my thing and train. My parents truly helped build my career for me. They did all the background work while i got to show up and dance. Showing up and dancing was not always easy but it's what i loved to do and i will be forever grateful for the risk my parents took and dedication they put in for many many years to set me up. As i mentioned before i went on to do some amazing things in my career that i will forever cherish in my heart.
In 2016, i would experience my first meniscus tear and surgery in my right knee. 2 years later, in 2018, I would experience my second tear and surgery, same place. Funny enough before my first tear, i had began to feel this internal churning or restlessness. I felt like i kept hitting this ceiling in my career and i did not have a clear purpose or path anymore. I was floating through the industry and went wherever it told me to go. I knew i wanted to be a light and have impact but the path was blurry and unclear. Although my injuries were majorly due to the fact that I was not consistently taking care of my body in the way that i should have been as a professional athlete, the Lord truly used it for my good.
In 2018 i felt lead to move to Georgia with my husband (then boyfriend). I felt like there was something for me there, my next chapter, the next evolution of who i was to become. So i took that leap of faith and moved to Georgia! It's probably as crazy as it sounds but I trusted the one calling me there and hey i had done it once before with my parents so i believed i could do it again. When I got to Georgia, i started teaching at Dance 411 for a little while, taking classes, and starting to get plugged into the community, however i felt like i needed to take a break from dance and the industry all together.
For the next year, i went dark. No dance. No industry. Not a lot of posts on instagram. I unfollowed a lot of good friends from LA. I unplugged from the industry. Yes, also probably as crazy as it sounds but the healing that came afterwards was worth it. I grew up in this year and learned a lot about who i am and who i was to become. I got reconnected with my life purpose and what i was made and called to do on this earth. I learned i am loved by not what i do and produce but just for me. Not Brittanie the amazing dancer who's done this and that, but just Brittanie. I learned i don't have to perform for love and perfection in the various ways i did and my worthiness was not based upon other people's opinions or acceptance of me. I still sharpen these lessons today in my life but that one year was like a major adjustment with the Heavenly Chiropractor if you will lol. A tilling and unearthing of many weeds in the inner garden of my soul to clear out for the new seeds to be planted and cultivated. It was near the end of this season the seed of a dance studio was planted in my heart.
In 2020, i ended up moving back to my home town, Colorado Springs, CO., right before the pandemic hit. My parents had recently moved back there as well. Another God story but i'll have to share another time. I started working and teaching at one of my childhood dance teacher's dance studio, learning how a dance studio is run, the practical operations of the studio, and getting reconnected to not only my love for dance but my love for teaching dance and choreographing. I learned how much i love to work with a group of young artists and help mold them and shape them and push them to be the best they could be not only in dance but in their personal lives. I came alive and overflowed with excitement, joy, and passion any time i saw an ounce of growth or progress in my students. I loved being apart of their journey.
Near the end of 2020, my husband (then boyfriend) was finishing up his last year of college at Kennesaw State University and i felt the nudge again to move back to Georgia. My dad ended up retiring in 2020 as well and decided to move to Georgia at the end of 2020! Pay attention to the movement in your life. So i said my good byes to my hometown, my students, the studio and made my way back out to Georgia. Once back, we got engaged at the top of 2021 and got married a couple months later. From there we began building our lives together and pulling the weight of what the Lord has purposed us for together in the earth.
Now here we are today! Building a business and a home, where the next generation will be liberated and equipped for their purposes. It's some of the hardest work i've ever done in my life, not just practically, but internally as well. But again, i believe it will be worth every moment of temporary pressure, suffering, and sacrifice. The blood, sweat, and many many tears.
One thing thing i've learned is i will never stop fighting. For my purpose, for the next generation, for dance. I've learned that my relationship with dance is just like love. Love is not a noun but a verb. Love requires action, diligence, tenderness, patience, kindness, care, stewardship, perseverance etc. You have to constantly tend to love like a garden and keep its flame burning like a fire. The happy, giddy feelings of love don't just appear, but they are cultivated through challenge, refining, and conflict. I'm a big believer in "conflict breeds intimacy", although ironically i don't like conflict, it brings me closer to the things and people i love when worked all the way through till solution. Same thing applies to dance. I'm still learning how to tend to that flame and keep it burning in a sustainable way, but one thing I know for sure is I won't give up figuring that process out. I have a lifetime and there are miracles waiting to be released through this calling.

Let's say your best friend was visiting the area and you wanted to show them the best time ever. Where would you take them? Give us a little itinerary – say it was a week long trip, where would you eat, drink, visit, hang out, etc.
Honestly, I feel like i should know more places in the city other than the top tourists spots but they are awesome. I would definitely want to take them to Bar Taco, its like the best taco spot around. Stone Mountain and then afterwards stop by Gilly Brew Bar for some coffee. Ponce City Market and get some macaroons and shop around. Walk the belt line. I'd have to take them to the Aquarium. Probably some more personal places to me like where i've worked in the city. and then to end it all we'd have to get some more coffee at Whole Being Cafe in Flowery Branch before hopping on the boat up at Lake Lanier!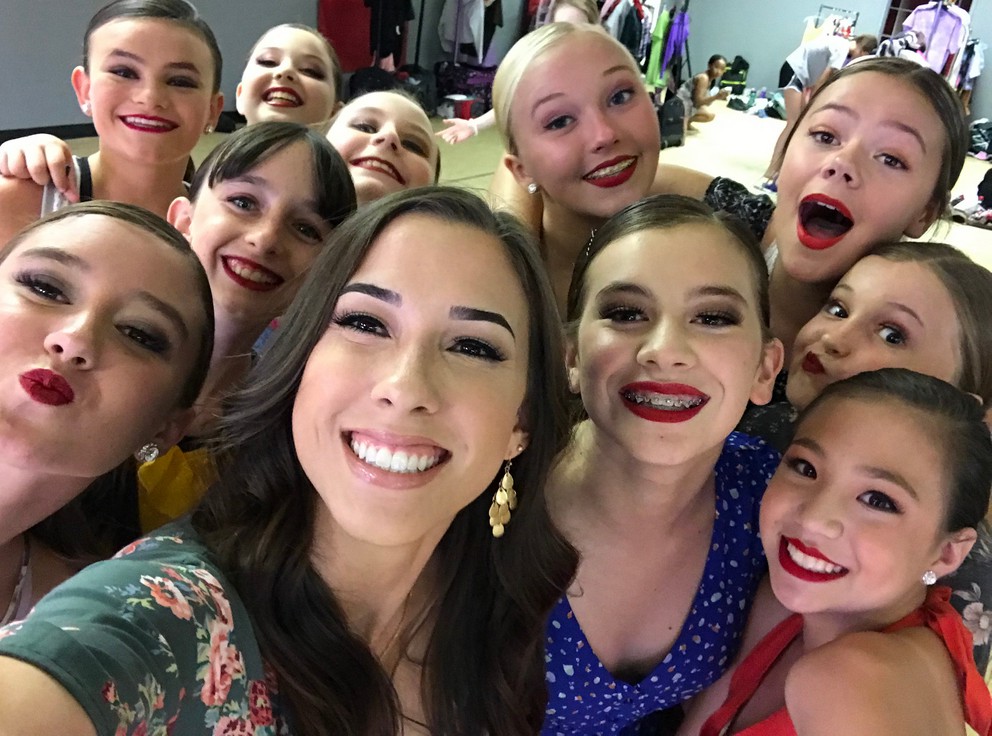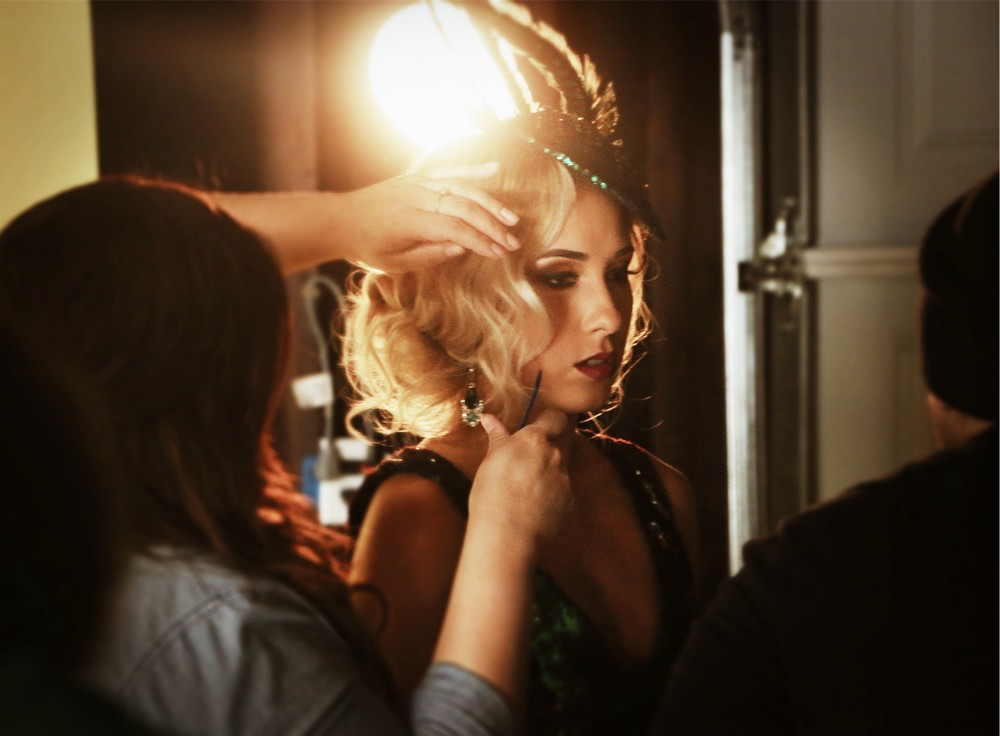 The Shoutout series is all about recognizing that our success and where we are in life is at least somewhat thanks to the efforts, support, mentorship, love and encouragement of others. So is there someone that you want to dedicate your shoutout to?
Oh my gosh! I would not be who I am or where I am today without my parents, my family, my husband and Jesus. My parents and family built me and structured the foundation for me to walk forward on. They believed in me, pushed me, supported me and told me I can do anything I set my mind to. My husband has helped to mold and shape me into the woman I am now and will continue becoming. He pushes me to take ownership of my entire life and helps to build the life we want to create. But the greatest thing he continues to do is lead me back to my first love, the orchestrator of this all, Jesus. Jesus is my first husband and shepherd and anywhere he goes, there lies my freedom and joy in all areas life.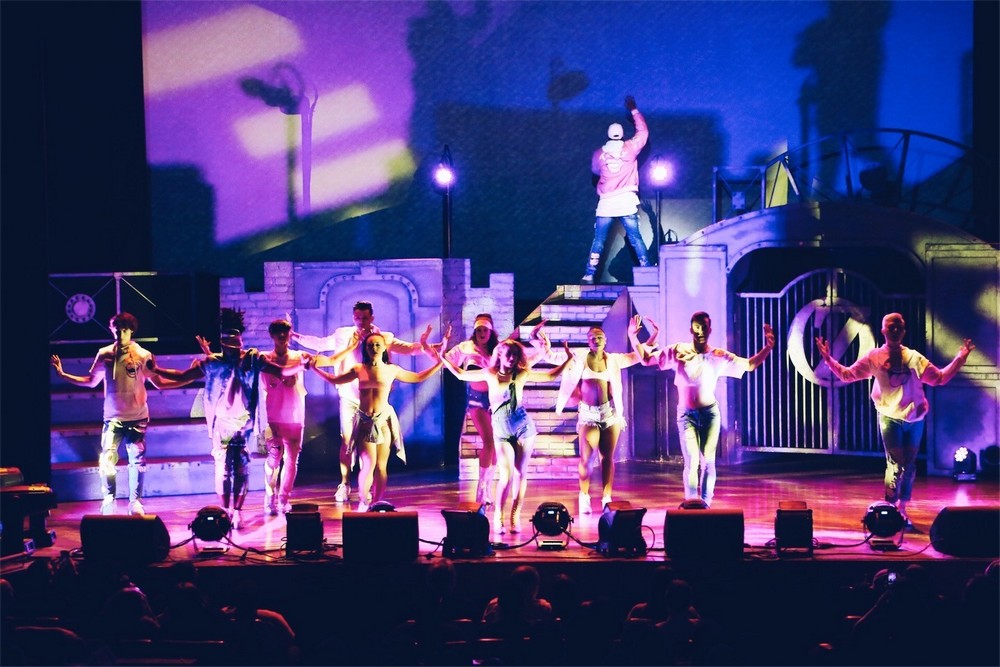 Website: www.illuminatedancesociety.com
Instagram: @mrsbrittaniebennett
Facebook: Illuminate Dance Society
Youtube: https://www.youtube.com/c/BrittanieBrant
Other: Tik Tok: @mrsbrittaniebennett
Image Credits
JCM Photography Archie Sandoval Photograpy
Nominate Someone:
 ShoutoutAtlanta is built on recommendations and shoutouts from the community; it's how we uncover hidden gems, so if you or someone you know deserves recognition please let us know 
here.