To start or to not to start, that is the aspiring entrepreneur's question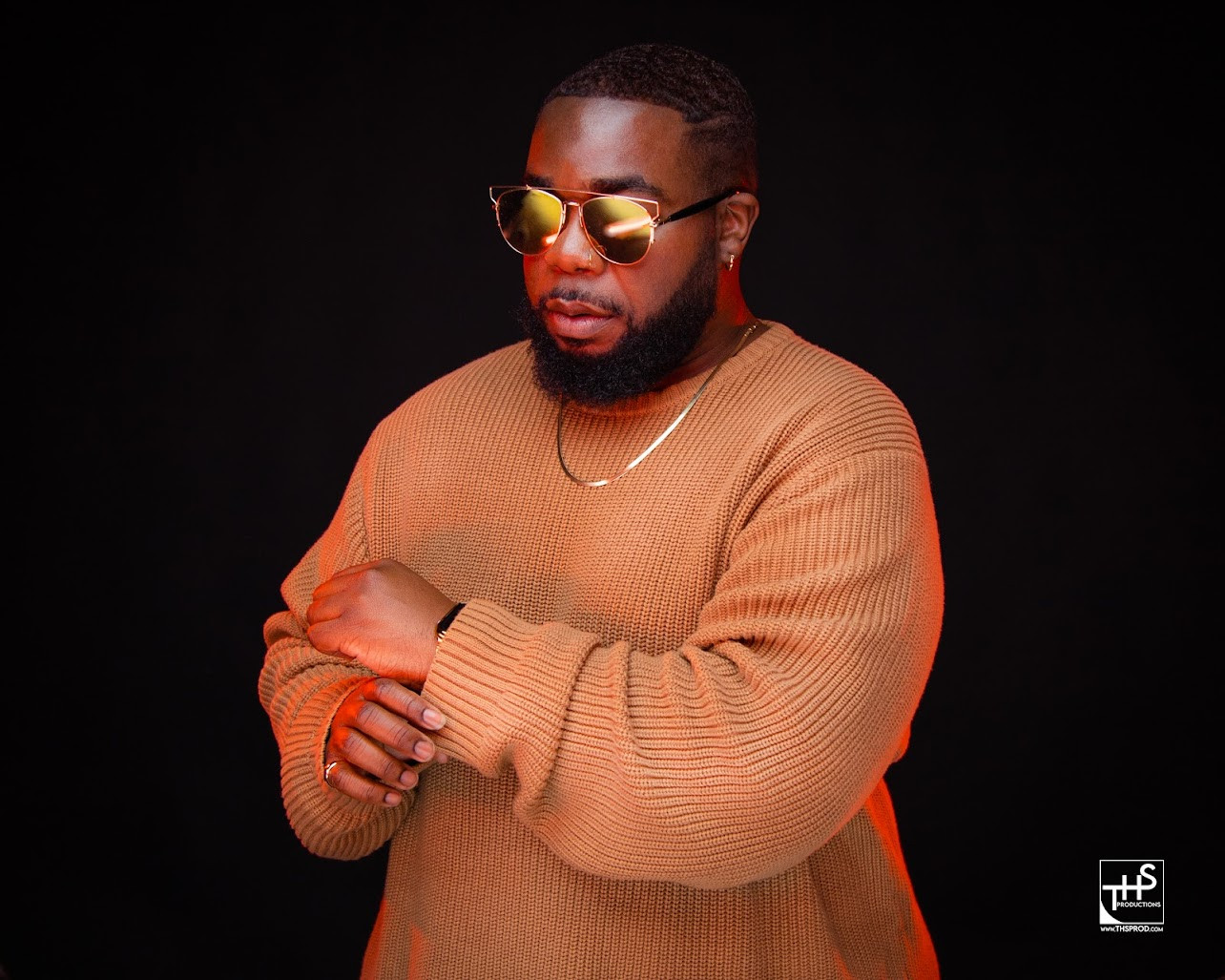 Many books on startups and business talk about how there are right and wrong reasons for starting a business.  So, we asked a handful of successful founders about their reasons and the thought-process behind starting their business.
Isabel Manns | Founder & Creative Director of British Contemporary Womenswear brand Isabel Manns

When I was studying at Parsons in New York sustainability was engrained in us from day one. I knew that I wanted to have my own brand in the future and I wanted to produce everything in the UK to support local businesses and reduce our carbon footprint. This was when I came up with the idea for reversible clothing – it justifies the price point from making our clothes in London as you get two outfits in one which also hopefully means that you "buy less but better quality.' Read more>>
FELICIA WILLIAMS | Motivational Speaker and Life Coach

Simply freedom! I wanted to be free of unnecessary stress inflicted by corporate America. I wanted a better existence from the mundane lifestyle that I was living. I was groomed as a child to go to college , get a good job, didn't matter if it was in my field of study or not but a job that pays your bills, take care of your family and retire. I did try to follow that formula but I was not happy in fact I became depressed. Read more>>
Victoria Rodgers | Professional Organizer

As a kid I never dreamed about working for a large corporation or having the "dream job." I always focused on more creative outlets and finding things I simply enjoyed doing. When it came time to declare a major in college I had no real idea what I wanted to do. I chose public relations because I always loved connecting with people. After I graduated I still was unsure what career would bring me joy and fulfillment. After a few different positions I finally realized what was missing. I was working extremely hard to bring other people's dreams to fruition and not focusing on the things I enjoyed. Read more>>
Jairus Ward | Makeup Artist

I started my business to cater to women who do not get a chance to take care of themselves. It's so important to make every woman feel as beautiful outside as they are inside. Read more>>
Brandi Boyd | Multimedia Strategist & Entrepreneur

The thought process behind Salacious was heavily music driven. My favorite r&b songs inspire visions of how I see them illustrated and usually my vision includes lingerie. I adore the casual at home lingerie aesthetic. Just lounging around in a garter set and robe, seems so relaxing but at its finest. Read more>>
Shannan Slevin | CoFounder at WellFests, CoFounder at SHOWGA, Entrepreneur, Yoga, Pilates, & Mindfulness Teacher

The thought process behind starting WellFests originated while working for a SaaS company a decade ago. After a manager's negative reaction to me expressing a desire for healthier habits amongst for my team, I left my management role to pursue a career in corporate wellness. Read more>>
William Currie | Owner & Art Director

Our partnership at Static Divergent Waves has always had the focus of independence – from music, to art, to marketing and merchandising. This is all focused around our website – staticdivergentwaves.com We wanted to test our own limits and to prove that its possible to create success outside of the music industry's major labels. By creating our own business it enables us to release what we want, when we want and how we want. Read more>>
Brandon Hollingsworth | Recreational Specialist

Although Camp CORE has activities for both kids and adults, it was originally created to enhance adult activity. As I got older, I noticed that an adults "fun" is moreso drinking, clubbing, smoking, social events, etc. There are plenty adults that feel like they are too "grown" to play, but I think the exact opposite. I think the older that we get, we need fun activity, we need to be able to play. Not only is recreational activity healthy as far as the physical fitness aspect, but it helps tremendously on the mental side of things as well. Read more>>
Oby Orim | Entrepreuner & Fashion designer

I started Oby's Couture because I have always found African print fascinating. The possibilities of the colours and patterns African print could be found in are endless. I kept thinking of the things I could introduce by simply being an African print store. My sewing is far from perfect as I started learning not too long ago, but I decided my designs could be actualized with the help of other tailors. To test the client base, I started by being a retailer for a female African print wholesale clothing brand. Read more>>
McGregory Frederique | Business Owner

Well, I started my business in February of 2021. I wanted to create a production company to bring interesting new stories into the world and not the same stories that Hollywood has been telling for over 30 or 40 years. I feel like the stories I've created will give people a chance to relate and feel connected enough to experience their lives through the films. It's all about telling stories. Read more>>
Daisia Groves | Business Owner, Beauty & Lifestyle Influencer

Growing up I've always had a passion for beauty, makeup, and being my own boss, haha. As a child, I remember making mini (what I then thought were) business plans for clothing lines, dance studios, makeup brands, fashion shows and much more. I've always had entrepreneurial career goals, and knew deep down inside that I was made to be a creator. Once I became a freshman at Tennessee State University in the fall of 2016 I became a freelance makeup artist. I must say, I touched a great amount of faces during my tenure there. Having such a large clientele gave me the push I needed to finally establish my own business. Read more>>
David Anefils Anefils | Founder & Sr. Solutions Engineer

After a good 5 year run as a Music Producer for rapper Plies, I decided I needed to learn something that I can see myself doing long term and continue to maintain my lifestyle. I did my research and I realized after building and upgrading several music studios in the past, I have a love for computers. I enrolled into Palm Beach State College in West Palm Beach and made the deans list for having an exceptional grade point average in my Computer Science program. Read more>>
Dyane Loney | Henna Tattoo Artist

I started this business with the mindset of paying for my school tuition. I am a full-time doctoral physical therapy student who desires to minimize her loans use throughout her academic career. My passion for drawing led me to create henna tattoos for others' moments of celebration or pure fun. Read more>>
Henry K. Davies Jr. | Author, Entrepreneur, Educator, Musician,Youth Pastor, and Philanthropist, CEO Davies La Fourth LLC

Ever since I was in elementary school my parents pushed me and my brother and sister to stay active in school and within the community. It was that push that inspired me to do more outside of my studies, I knew that it was more I could be doing outside of the 8hrs a day at school. I wanted more, I wanted to learn and do more. I saw my parents active in their careers and businesses, whether it was serving at church or doing community events. That was the drive I needed to want to become a boss at an early age. Read more>>
Wings | Brand Developer & Photographer

It was something I always looked forward to doing as a kid. I never saw myself working a regular 9-5. I always had my hand in something as a kid whether it be writing, taking photos or acting. Although at the time I never knew exactly which I would actually focus on after school. After a few years of focusing on graphic design and photography at the age of 21 I shot my first music video. That very moment I knew exactly what I wanted to do and what is what you're witnessing today. Read more>>
Ebony Rice | Emilydidit, LLC-CEO

My thought process was, to work for myself. Honestly, anyone who starts a business goal is to be free from "Corporate America" and moving to the beat of someone else's drum. I'm going to be "Fashionably Free" and make my own rules. Read more>>
KaShunti Farmer | Virtual Assistant

I remember sitting in the living room of my old apartment feeling burned out from my previous job. I was overworked and underpaid, and began considering other sources of income. I didn't want just another side hustle, but something that I could grow and call my own. A friend and fellow Virtual Assistant called me and asked me if I'd come on as her Assistant. "You're very organized and good with Administrative Tasks," she said. So I figured, "Sure! What could it hurt?" Read more>>
Jerrick McLeod | Owner of Black Intellect LLC.

When I started Black Intellect, I wanted to embrace our rich cultural as well as encourage young African American teens to educate themselves no matter the collegiate level. I'm a true believer in that representation matters, so it is very important that our African American teens see people who look like them in different areas. I decided to create Black Intellect as a brand that will motivate others like me to follow their dreams no matter the present circumstances. Read more>>
Moe Carr | Mixologist & Cocktail Curator

My bartending career started in local clubs and bars in Baltimore. I had worked so much that I started to gain regulars. My guests would always ask if I would do private events. After a few of my guest put the idea in my head, I used my weekends to do private parties here and there. My started off charging $80 for 4 hours of service and I still thought that was high lol. My business has grown into a company that now helps others make money. I never thought 14 years ago when I started this journey I would be where I am today. Read more>>
Victor Thomson | Digital Marketing Strategist/Coach

I've always enjoyed challenges and pushing myself. I don't think anything is impossible, hence why I devoted years to learning every bit of digital marketing and starting my own business in order to help struggling small businesses with their marketing needs. I've been helping businesses for free, and that gives me so much joy. Read more>>
Carolyn Cece" Mitchell | Founder & Formulator

This business was inspired by my lifestyle. As I was attending South University back in 2014 in my nutrition class I began to make hair products for myself and family. Shortly, thereafter my family began to share their results and my husband began to tell me to, "bottle up that hair crack" and in 2017 that is exactly what we did and The Natural Way 365 product line was born. But, since I was a young child that entrepreneurial seed was planted in me. As I watched my parents and grandmothers matriculate through life as entrepreneurs and professionals I was truly inspired. Read more>>
Terrance Bennett | Sports Podcaster of T-ENT SPORTS PODCAST

My thought process was, I need to put a focus on something that I love doing/talking about. If I can give my all time going to work everyday , I can surely take time for myself and do something I'm very passionate about. I'm not where I want to be as of yet but best believe it's coming. Just have to keep grinding & persevering. Read more>>
Mo'ney Roseman | CEO / Founder of Watch Me Work Sports

When developing Watch Me Work Sports I started to think about how can I help up-and-coming athletes. Working in collegiate sports over the past 4 years, the recruiting game has completely changed. COVID-19 put a huge dent into the in-person recruiting aspect and converted it to online visits and meetings- like many other things. Read more>>
Jada Jean | Business Owner: Fit & Fine Apparel, LLC

I always knew I wanted to start my own business, and I believe that it should be something that aligns with what you have a passion for. I have a passion for working out I workout 4-5 days a week. Originally my freshman year of college(FAMU) I started a workout program and called it "Fit & Fine Workouts." The name came along because I always used the term Fit&Fine to describe my fitness lifestyle. The workout program went very well, I trained about 8-10 girls up into my sophomore year. Read more>>
Alexis Story | Life Coach | Health Coach | Yoga Teacher | Ordained Healer

It was a natural progression in some ways. One, I have always loved helping people and many turned to me over time to talk through things in their life. My personal brand has always been about health, athleticism, figuring out the body and then eventually included gut health because of my own struggles, so being a health coach was also already part of who I was. Read more>>
Precious Jones | Producer & Founder

The thought process behind starting my own business was I always wanted to have my own business since I was in middle school and I knew I always wanted to be a boss and run my own company. I graduated from Lincoln University Pa with a bachelor's in Business Management. I started my business on the campus and knew I wanted to become a producer because I was great at organizing things, I loved films/ editing, and helping people achieve their goals I used my gift to create my business. Read more>>
Shuchita Mishra | Assistant Professor in Illustration and Sequential Art, Kennesaw State University and Founder of Shuchi's Comic and Basic Animation Workshops

I moved to San Francisco in 2016 and attended California College of the Arts for my MFA in Comics. During that time, I juggled with four different jobs, working for other companies as a teaching assistant for everything ranging from making scientific toys out of recyclable materials to assisting other art teachers in schools across the bay area and Oakland. Read more>>
Britnie | Humbled CEO Of BHumble Co.

Honestly, the thought process came as a spiritual inspiration. I had begun to do a lot of research on different cosmetic products that are of consistent use today. I found that many products IE: Deodorant, perfume, nail polish, lipstick, hair products all contain additives that can be detrimental to the body's natural health. Oftentimes, we see the tangibility of a thing and are drawn into making a purchase of a product without understanding the harm it could actually do to one's vessel in the long run. After gaining knowledge on what organic items had and could be used to create the same affect if not better than commercially branded cosmetic products I began BHumble Cosmetics "From the Root, For The Bloom". Read more>>
Jarod O'Brian | The Intellect Connect

Transparently, n 2017 when the idea of Intellect Connect first came about… I was searching for a way to magnify my voice creatively. There wasn't a single job on the planet that intrigued me. I just knew I wanted to live life on my own terms. However, I understood there wasn't anyone within my direct access or close circle that truly lived life to this degree. The world runs off of creativity, so I figured the best way to feed mine was to link with other likeminded individuals. I deemed these people as intellects, and I needed to find a way to connect with them. Hence, Intellect Connect was born. Read more>>
Zayne Spirit | Spirit Medium & Indigenous Healer

I have always been intuitive, creative and tapped into the understanding that my purpose is bigger than just myself or working for others. In 2016, I was told that I would never live a normal life after experiencing a car accident and this woke me up to the truth of healing, spirituality and my own personal power. I spent the next year healing my body, meditating, working with herbs and learning more about my intuition that had been ignored due to fear and forgotten ancestral traditions. This led me to offer readings, energy based products and sharing my journey which birthed Soul Drive Global in 2017. Read more>>
Porsche Kizer | Boutique Owner

Starting my own business was not the easiest thing to do. However, the motivation, passion and faith I have in what I do as a business owner makes starting a business worth every effort. Being the face of your own business gives you the ability to understand the meaning of marketing and promoting the brand you took time to research and develop on a personal level. Having your own business gives you control of knowing the ins and outs of having great customer service– while enjoying the luxury of working for yourself. Read more>>
Joy Wyatt | Georgia & Florida Realtor®️

I have always thought there is more growth in owning a business. I felt like I was stuck in one position so I made a change and started Your Joyful Property Group, which is affiliated with Village Premier Collection. I just wanted more control of my career professionally and financially. Read more>>
Director Graeson | Indie Director/ Visual Creative & A Bunch Of Other Stuff

My business is a part of the realization of my life's purpose. I started GraeScale Films ( & Thereafter, Noir Is Dead Productions) at my "rock bottom", I was living in a state I didn't necessarily care for (Maryland), in a relationship with someone that didn't really care for me and working a job I hated just so I could pay the bills. To be honest I was completely miserable… When I moved to MD, it was to chase my dream of becoming a director and as time passed I seemed to get further from making that dream a reality. Read more>>
Andrea Peay | Pro Makeup Artist

The process behind starting my business was completely coincidental. I stumbled upon the artistry of makeup and immediately fell in love. The freedom I felt when creating looks was like none other. It was the first time I was able to truly materialize my creativity which furthered my passion for makeup! My determination to perfect my craft was filled with early mornings and sleepless nights and it was honestly so worth it. Read more>>
Tiana Bailey | Sweets company

I started my business 5 years ago when I could not find anyone to make sweets for my sister's bridal shower. I tried and I succeeded! Since then, I've had a passion for creating the most beautiful sweets for people. It brightens up my day when I can put a smile on someone's face by providing them delicious and beautiful confections for their event. Read more>>
Ja'Quesa Hayes-Finney | Holistic Trichologist & Herbalist

My journey began in 2017 when I discover my daughter began to suffering from hair loss due to eczema on her scalp. My daughter's heartbreaking and humiliating hair loss set me on a mission to find answers. We visit different doctors and everyone solution was a steroid cream which would later lead to thinning on the skin. I want something a more natural. I immediately enroll in a program to become a product developer and also became an herbalist as well. Read more>>
Ebony Jayda | Boutique Owner & Real Estate Agent

The birth of my business arouse from being in a comfortable space in my daily living. The monotonous work like, with the occasional vacation, luncheons, and weekend adventures became lackluster and I felt like there was a void in my life. While preparing for an event, I went around to various malls and a few boutiques, and couldn't find anything flattering for a full figured woman. While shopping in some of the more posh stores, I experienced a "Pretty Woman" moment, where the store clerks were rude to me because they knew I couldn't fit any of the clothing. Read more>>
Terrace Brigman | Entrepreneur

For my senior graphic design capstone in college, we were tasked with finding a problem in the world that we would like to resolve. I chose to highlight how African Americans are mainly effected by police brutality and the importance of ending it. Ideally any person would think that their skill set is better than the rest, but realistically I knew that there were classmates much more gifted than me artistically. Nonetheless, my call to action was so powerful that I won the Best in Show Award. A few year later, I turned this project into a brand, in efforts to not only just end police brutality, but all systemic racism. Read more>>
Jacob Poag | President of S.T.E.P. Studio Inc.

The film industry is one of the most competitive industries in the world, and it is even more competitive for students trying to get involved in the industry. I had an idea for a script but having no film experience and being a 15-year-old kid, every door was shut in my face. That is when I had an idea, for an independent student-run film studio, dedicated to both making professional-grade films and helping students get involved in the industry. After months of struggle where we didn't know if it would survive and putting all of our efforts into a feature-length documentary, it has now turned into a huge success. Read more>>
Keith Cooper | Podcaster, Online and Pop Up Comic and Book Seller

Blerd-ish was first created as a podcast with me and my co host, Mark Wallace. We started hanging out around the way a few years back after meeting through mutual friends. We basically found out we have a lot of the same interests. We both grew up loving comics and the usual pop-culture escapes that guys born in the late 70's/early 80's grew up loving. However, our nerd fandoms vary in such a way that discussing them never gets stale. Read more>>
Emma Riggle | Makeup Artist

As a kid, I was always known as the "bossy one" which of course felt like bullying at the time but now I realize that those bullies were right, except that I was going to be a leader, not bossy. Growing up I never knew what I wanted to do with life, only thing that I can remember telling my parents for years is, "I never want someone to be able to tell me no." I have always been into creating, whether it was moving my room around every weekend, trying makeup looks over and over again, or even just doodling on my schoolwork. Read more>>
Lydia Gibson | owner of Eva Jenae Naturals

This all actually started out of a need. My daughter began experiencing dry, scaly skin when she was about 1 year old and was diagnosed with eczema. Her doctor prescribed greasy, messy creams that weren't helpful which lead me to exploring more natural options to soothe her skin. What I learned was that even some products labeled "all natural" still contained chemicals, perfumes, and other ingredients that further irritated her delicate skin. Read more>>
MELANIE ROYSTER | Visual Artist & Designer

I started my business the beginning of the pandemic. Before the pandemic I was so used to suppressing so much and hiding a lot of myself. For a majority of my life I was a student-athlete and once I was done with my college career I was lost – I had a huge identity crisis. It was easy for me to distract myself with staying busy, always being with friends, and just always being on the go. Once the shut downs started in March 2020 because of Covid -I was struggling a ton. Read more>>
Courtney Torain | Founder & CEO of The Destined Mom, LLC

Growing up I always knew I wanted to own and operate my own clothing business. It wasn't until I struggled with infertility and successfully conceived my son before I realized what type of clothing business I wanted to have. Anyone that has or is currently experiencing infertility knows that often times you feel very isolated. You constantly feel like you're on a roller coaster of emotions from one moth to another wondering if this will be the month you will finally get that positive test result you've always dreamt of. Read more>>
Marcus Thompson Sr. | Licensed Massage Therapist

My thought process behind starting my own business. I knew my self as always being a hard worker, and always bettering my self in whatever I was doing. But I thought to myself, like why put this much effort in to making someone else richer while I'm busting my butt 40 plus hours a week I get the same set pay. Why can't I put this same effort into going into business for myself and making a legacy for me and my family. Read more>>
Trevon Thom | Event planner and event coordinator

My thought process starting my company Love & Fashion Entertainment stemmed from many various directions, non more prevalent than the other. 1 was I have sickle cell and I have lost to many Jobs from getting sick and missing work. I realized that I have to be responsible with my income and create a revenue stream for myself. Read more>>
Jasmine Martin | Registered Nurse

I was really focused on finding a way to help others. I don't want anyone to feel like they have to deal with challenges and hardship alone. I wanted everyone to know there is a village out here that will support and help them. My entire thought process for my business behind my business is helping others. Read more>>
Tamara Dolce | Creative Director & Dreamer

I've always been a salesperson. I started working in my aunt's children's boutique with my mother and cousins as a pre-teen. I believe I was 12 years old. I would assist in choosing the mommy and me clothing that we purchased for consignment, baby clothes, toys, and accessories. I would help hand write the tags, ticket merchandise, dress the mannequins, stage displays, and I would be the cashier behind the register. I used to think every day was so fun. You never knew what kind of stuff you would come across to buy or sell and you never knew who would come in the store. Read more>>
D. Ni'Cole Gibson | Fashion Stylist & Creative Apparel Strategist

In all honesty, starting my business actually came easy. I'm a creative individual. I can spend hours in my thoughts thinking of catchy and fashionably phrases to place on the tees that I sell. Back in 2017, I knew that I wanted to have business for myself because finding a decent job in Atlanta was becoming impossible. I had the passion and needed the money to get started. I prayed about it and asked my aunt for the start-up money. Read more>>
Anna Cuffari | Dancer & Movement Coach

The idea just came to me after struggling to get students in the door when I worked for a studio that hired me to teach dance fitness classes, but didn't promote my offerings or pay me if people didn't show up. Each week I had class I found I was begging my closest friends to come just so I could make ends meet. Then I started getting creative and inviting local artists who made music to come to class with friends and in turn, Read more>>
Malcolm Dallas-Challenger | Pitmaster

I decided to start my business foremost to be my own boss, to be in control of my own destiny. I have an art that I want to share with world. I enjoy the pleasure and comfort that my bbq brings those who have tasted it. Read more>>
Valencia Jenkins | Esthetician, Certified Herbalist, Published Author and Spa Owner

After what I thought was the end of my life, I had to regroup and think fast. Bills were piling up and I needed to focus on what I already knew, so I thought. I needed to figure out what my passion was exactly. What was it that I loved to do? Did I want to go to school to learn more even more than what I already know? Was I too old to even attend school? I had two young girls looking up to me for everyday answers. I couldn't let them down. Read more>>
Ivory Burden | Owner

When I started out, I did it as a hobby because I love accounting. Working in corporate so long, I had to work under someone's direction and I decided I wanted more ownership of what I do and who I want to work with. Once I saw how big the demand was for my services I decided to turn it into a full time business. Where I come from, I did not know people who owned businesses. I moved to Atlanta in 2010 and it was mind blowing to see so many entrepreneurs. Once I realized my "why", Read more>>
Angela Carter | Choreographer & Business Owner

15 years ago, Gregg Russell, Angela Carter, and Ryan Lohoff started Tap Into the Network for young artists who love tap dance. It's a place where they can grow and develop their technique, skills, and even career. The company tours the United States hosting training events for students. Read more>>
Natasha Jones | Private Practice Owner & Soul Care Therapist

As a Licensed Professional Counselor, I was working 2 full time jobs in Community Mental Health, helping my husband run a transportation business, and serving clients in private practice all while raising my children and keeping my head on straight. I figured there had to be a better way to achieve my spiritual, family, and financial goals than giving up 70 hours of my time to growing other peoples' businesses. Read more>>
Philip Bennett Walker | American Artist

Financials were first & foremost. I had the confidence that when I had the time, I could make a product that could sustain and support my family. I always worked full time jobs and would fit in time to create art in between working 40 hours a week. Once I realized that my business was successful and I could be focusing on my art full time, I made the transition to being an independent artist. Read more>>
Kayla Life | The Rebrand Strategist™️ | Nonprofit Founder

My thought process was create something that is going to be long lasting, sustainable and that captures all the talents I have curated to live the life I've always seen for myself . I wanted to create something impactful for the community so that my legacy and future lineage will have a choice in how they would like to live. Not in the aspect of "taking over the family business" but creating a space for them to decide Read more>>
Frilancy Hoyle | Founder of Rabecca Onassis & Friscloset

I wanted to provide a local source that offered sustainable clothing but with the mindset of keeping to quality. Not a cookie cutter selection that doesn't cater to women whom have curves and character. Read more>>
Maria Guerrero | Online Fitness Coach

I truly never imagined growing my business to where it is today. When I started getting really into fitness and nutrition I gained a lot of knowledge and figured I could help some friends and family reach their health goals. I was doing it just as a little side hustle and mostly for fun until I saw that this is actually something I could see myself doing for the rest of my life. I wanted other to feel how I felt when I discover the power of a healthy lifestyle! Read more>>
Joy Washington | Photographer

During the start of the Covid 19 pandemic I lost my job and all sources of income. I quickly came up with a solution to start my own business in social media and photography. My creativity and love for arts goes back to my childhood playing the clarinet and staring photography at 15. I also have multiple sclerosis and I needed to find something that would keep me motivated, happy and brain stimulating! Read more>>
Christina Artwell | Community Development Strategist, Special Events & Media Producer

After experiencing a tragic house fire in 2016, I had to pause my fashion production and MaaLeo line to restart and gain new footing. My family and I were unharmed, but I had lost all my inventory, along with machines, patterns, fabric and more. It was a teaching and very trying time, but it allowed me to take a moment to really question what I wanted to do in life. I started to really think about the things I had left and what I can do with myself alone since I didn't have my regular tools. Read more>>
Jennifer Jordan | Group Fitness Instructor

I honestly didn't even plan on starting my own business. I just wanted to teach my fitness classes in a different capacity and benefit from it. I ended up creating a brand that fit and stuck so I decided to turn it into a legitimate business. Read more>>
Madison Colley | Real Estate Developer

Through entrepreneurship, Saint's Properties can fully execute our vision. We enjoy the process of creating something from scratch and watching it grow, leaving a lasting legacy, something that outlives all of us. To achieve extraordinary outcomes… that could be a lot of money or whatever it means to you, in our case it meant building something that will outgrow us, Read more>>
Shannon Kill | Trauma Informed Cash Flow Consultant for Neurodivergent Women Entrepreneurs

Ya know, I didn't recognize it at the time, but I think my "neurodivergence" (for me, ADHD, dyslexia & OCD) played a huge role in this. I left a job I had seen great success in back in 2017 because in spite of the "benefits", it was absolutely soul sucking for me, I never got to see my kids and I was constantly having to work harder than my male peers for a seat at the table. At the time, I was willing to do whatever it took to NOT have to ever go back to work for someone else again, Read more>>
Bryan Reavis | Photographer-Visual Artist

My thought process was to create a company that hires and roots for the the under dog. After a year of learning and doing free photoshoots I started to apply to big companies trying to land a contracting job or something. After hearing back from NONE of those big companies I just took it into my own hands and create my own business. Read more>>
Savon/Robbie Gray/Dobbs | Social Entrepreneur

It was actually a really simple process behind starting Black Business Boxes. It was the summer of 2020 and our country and specifically our state (Kentucky) were being highlighted for civil injustices. As the country pretty much caught on fire, we began to wonder if protesting in the streets was truly the best way to bring the changes we want to see? Read more>>
Latrisha McArn | Not your average food service

My step dad and I had always talked about having a food truck one day, but when the pandemic hit it forced me to think of other ways to think outside the box as far as extra ways to bring income in while everything was shut down. Read more>>
LaTonya Holston | Founder/CEO Of Liquid3_6, LLC

When creating Liquid3_6, LLC my thought process was: "We're Stronger Together", it is important that we know that there is enough money out there for everyone and it was my goal to prove to "everyone" this statement is true. One of the best examples of this is "grocery stores" traditionally they all carry the same core items, the commonality each store shares is consumers.
This can be displayed across all lines of business. Read more>>
LG Bazile | Content Creator

Initially, when I first got to college at 17 years old, I had no clue what I wanted to do career wise. It was like, I was forced to choose what I wanted to do for the rest of my life , although I was only a teenager. When I finally picked a major and started taking classes , I realized how unhappy I was and knew that was not the route I wanted to take. After getting the full college experience, I realized there were plenty of ways to make money outside of the traditional 9-5 and I was determined to do that myself. Read more>>
Stacie Roby | CEO Healing House Mind & Body, holistic health counselor, care manager

After working in healthcare and having my own children, as well as myself facing health struggles, I realized that there was a way to provide better care. I started to put together what people were wanting so that I could try to provide better services to our community. I knew from my experiences working in the medical field in different areas that there's a lack of communication and no one managing care from one doctor to the next. Read more>>
Crystal Johnson | Psychotherapist, Author, & Speaker

My first business was as a childcare provider and my initial thought was "how can I get out of teaching full time, have flexibility and independence, while also continue to use my strengths of nurturing, mentoring, and teaching kids." So I decided to become a nanny. I built relationships with families that I am still close with today and it was my first experience in a healthy working environment. Read more>>
Angela Dorsey | Massage Therapist, Relaxation Therapist, Holistic Healing Specialist, Aesthetician and Vacuum Therapy and Body Cavitation Specialist

My thought process behind starting my own business was a way of helping others without using medication. I have disabled twins and one of my twins has cerebral palsy and can't currently walk. His muscle tone is high and massages really help him relax and use his fine motel skills. I love helping people and I believe that relaxation, rejuvenation, self-care, self-confidence and self-love are the main keys to a happy, healthy and revived life. Read more>>
James Kamawe' | Digital Media Consultant and Project Manager
I have always been around entrepreneurs, both my parents owned their own businesses through out my childhood. I also realized that being in a position to create opportunities for myself and others was more fulfilling than awaiting a paycheck. I always found myself being more efficient and productive when I am responsible for more than myself. Read more>>