Thinking through the whether to start something new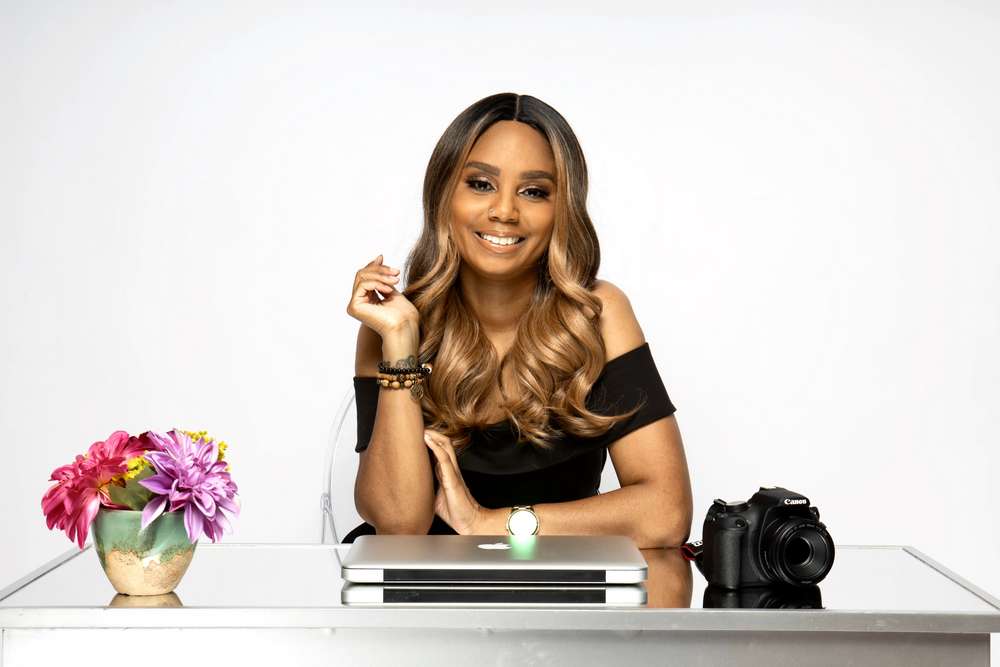 Starting a business can be terrifying. Weighing the pros and cons, the risks, and other considerations can be so overwhelming that often promising entrepreneurs stop before they even start. We asked some phenomenal entrepreneurs about their thought process behind starting their own businesses. Our hope is that by making the thought-process less intimidating we can help more folks think through whether they should take an entrepreneurial leap.
Shonda Renee Lawary | Total Wellness Ambassador and Advocate
I started my own business, Best Self Total Wellness, almost out of sheer necessity. The truth is that I was unwell – in mind, body, and spirit. I was spiraling in a state of discontentment, in all facets of my life; and I needed to make some wholesale changes in how I approached everything – from parenthood to career to interpersonal relationships. Read more>>
Shanita Newton | Creative Director
I knew that I'd never be able to build the kind of wealth I know I'm capable of creating by exchanging my time for money. That's finite – you have a limited number of hours in a day. I wanted to improve my quality of life – the quality of life for my son. I wanted to travel, workout and rebuild. My business gives me that flexibility. Read more>>
Shanekia Parker Rash | Owner/Broker
Generations! We think about the here and now, but never the generations to come. My process was at first to only be a WORKER, but fate chose something different for me. So I started with generations in mind. Not just my children or my childrens, children but the generations of female entrepreneurs that will come after me. Those who will need a road map. It's about the generations for me. Read more>>
Martez (Tezthagreat) Mosley | Songwriter & A&R BANGVILLAGE
My thought process was how can I make an impact and start a business at the same time and the answer was music. From writing music and having a great ear for music and knowing the right people it only made sense. Read more>>
Carla & Abraham Marks | Multimedia Company
The thought process started with the people around us. We found ourselves surrounded by entrepreneurs and creatives who needed their brands seen and voices heard. Families came to us when they wanted to freeze moments in time. Therefore, we made it our mission to help everyone leave their marks behind. Read more>>
William Jones | Historian, Afrofuturist, author, speaker and educator
My biggest inspiration for starting my own business was/is my father. He is self made man that always emphasized creating, building, and doing for self. I found myself looking to start a business of my own but was not sure what to do. Read more>>
Jermal McCoy | CEO Life After Ball
The thought process I had when starting my non-profit was how can I help someone else who was going through what I just went through. I had to take a moment and map out the way I personally had to evolve in my transition from playing a sport professionally to beginning a new career. Read more>>
Que Garner | Owner & Operator
I decided to start my business when Covid-19 initially hit. I have always wanted to have my own company but I was standing in my own way. I would make excuses as to why I wasn't ready to launch and just wanted everything to be perfect. Read more>>
Nia Spratt | Full time mommy/Fruitologist
My thought process behind starting my business was this is crazy nobody is going to buy fruit trays. Like you can get stuff like this from edible arrangements. But, I went on a started my business and have been Successful with my journey. Of course I have my ups & downs like any other business owners. Its about the drive & motivation to keep pushing. Read more>>
Dj Silver Knight | Proud Dad, Producer, Dj, Artist, Creative
Thanks! My thought process behind starting my business was simple, freedom. I've worked for various companies but with that came the comprise of freedom for a check. My business is on my time and schedule that works for me. At times that is a gift and a curse, but discipline is key. I work well with a schedule so that was and still is key to my own business. Read more>>
Kelli Caulfield | Vice President, Caulfield Investment Holdings
Honestly? Everything that I have started is based on being a fat kid at heart – and for my own selfish reasons. I'm originally from New Orleans and, as a product of a divorced union, I spent my school year in Birmingham and split my time between Jackson, Ms with my grandparents, and my Dad in New Orleans during my summers and holidays.  Read more>>
Cheryl Nomdarkhon | Certified Personal Stylist
I started my styling business in September 2020. I've always loved styling outfits for myself and giving style advice to my family and friends, so it seemed like the right time to reinvent myself after I lost my job as a training and development manager last year. I went back to school and studied fashion and styling, and became a certified stylist. Read more>>
Tabitha Lawhorn | Tabz cosmetics owner
Well, to be honest I was a little nervous at first….starting, when to start, will people like my product, etc. However, me believing in myself and my passion trumped all of my fears about moving forward and pursuing my cosmetic business. Read more>>
Alicia Luncheon | Criminal Defense Attorney and Social Justice Advocate
I was tired of putting black people in jail. Period. So I guess I should provide some context. I started my firm in July-ish of 2020. This was the summer George Floyd, Ahmaud Arbury, and Breonna Taylor were murdered. So I was feeling very much like fuck the police. Read more>>
Kara Knox | Food Whisperer & Spice Alchemist
My love of food and flavors has been the key factor in starting my own food based business. In all the years that I have been cooking, the one thing that I always did was throw different spices together to make dry rubs, marinades or spice blends. Read more>>
Rev. Theresa Waters-Dunston | JMT Certified Life Coach, Speaker and Trainer
Starting my ministry/business has been a lifelong process. First and foremost, I'd like to make it known that I have a sincere passion for people and purpose. I have been a purpose pusher and destiny driver since I can remember. Over the course of my lifetime I have found myself being a resource that people tapped into to assist them in getting clarity and understanding about their purpose, life, relationships and even challenges. Read more>>
Kalei Phree | Sound Healer
The thought process behind starting my own business was geared more towards mental health than the blue print of a business. As most Americans, I struggled with anxiety; it affected my day to day life. My job noticed I showed signs of hypervigilance and I noticed that I woke up with my heart racing EVERY RISING (morning). Read more>>
Jennifer Jackson | Photographer
Coffee+ Shots birthed behind my love of photography and coffee. Growing up, I've always admired photography and, I've always enjoyed the smell of freshly brewed coffee. With both coffee and photography, my love for the two did not develop until my adult years. I've always enjoyed taking pictures of friends and family as well as of myself.  Read more>>
CiCi Chandler | Entrepreneur & Spiritual Healer
Since as far as I can remember, I have always been an entrepreneur. I was the kid who used to sell candy and CDs (I'm showing my age lol) to the other kids at school. My father is a grill master and I grew up watching him and my mom sell BBQ plates on the weekends; entrepreneurship is in my blood. Read more>>
Courtney Anglin | Photographer, Chemist, & Business Owner
I started Irie Naturals because I wanted to make products that glorified the process of doing my 4C hair. I wanted to create a high end experience out of what seemed mundane and troublesome.  Read more>>
Sopheia McMorris | Executive Wisdom Mentor
My thought process behind starting my business was to share the secret of the art of Self-Mastery that leads to self-leadership, and being a self-leader makes you an effective leader in life. For years I struggled with my weight. I felt like the swan in The Ugly Duckling story. Read more>>
Leslie Taylor | Profitability Strategist
Mainly, I started my business because I always wanted to own my own business. I finally made the move because 1. I was tired of building other people's businesses, jockeying for a seat at the "table." I wanted to build my own table after 20 years in corporate America. I wanted to be my own boss. I no longer wanted to report to anyone else. Read more>>
Phylicia Brinson | Co-Owner of Omnifisense, LLC
The thought process behind starting Omnifisense was based around authenticity and freedom. We wanted to create a company that resonated with us and had a good purpose. It was important to us to create quality products that lasted and had a positive meaning. We also wanted to work for ourselves and we knew that Omnifisense was a great way to achieve that goal. Read more>>
Jess & Erik Nicoles & Holmberg | Co-Owners
https://shoutoutatlanta.com/wp-content/uploads/2021/06/c-PersonalJessErikNicolesHolmberg__91FA6838C8364F279FEAA19137F805C7_1620483844488.jpg
Kloee Sky | Kloee Sky (the mastermind kid behind her brand, Kupkake Blue)
The thought process behind starting a business: Kloee Sky is a 10 year old Kidprenuer. In 2018, at the age of 7, one morning, she woke up and told her mother that she wanted to start a youth, scented fragrance earring brand. Her mother was very surprised about the idea, wondering if Kloee's idea could really manifest. Read more>>
Lacy Scoggins | Creative for Change
The thought process behind starting HDBL was more like a series of events that had been happening in my life. About 7 months prior to starting my business I had quit a very high stress job, working 60+ hours a week for almost 3 years. I stayed due to the job market, despite one month in seeing how incredibly toxic the work environment was. Read more>>
Calencia Perry | Founder & Creator of Be Gold Love |Mom | Entrepreneur | Event Stylist
My thought process behind starting a business came from a place that I knew I was missing in my career. I always thought I would climb the corporate ladder and become an executive but when I kept running into the same roadblocks I noticed that I had to make my own way. Read more>>
E.J. Bridges | Bartender/Mixologist/Entrepreneur
The creation of MAZE Bartending Service came about through several avenues. First, as a Business Educator and Instructor, I frequently teach courses on Entrepreneurship and stress the importance of business ownership especially in the African-American community Read more>>
Christian Little | Creative, photographer, and videographer.
What's up! My name is Christian Little! Follow my Instagram via @saucey_suave__ and my business partner Versatyle Thompson via @versatyle__. With my business partner I am the co-owner of "PrepBoys Media" via @prepboysmedia, which is a company that specializes in anything that has to do with creating a visual. All the way down to videography, photography, cinematography, and etc. Read more>>
Jonathan Bryant | Artist & Entrepreneur
My thought process behind starting my own business was that I wanted to be in ownership of the services I was already offering and those I knew I could offer. It wasn't being a hard decision to start my own business. I have always been a person who created his own opportunities and not waiting for someone to give them to me so starting my own business made sense. Read more>>
Nia Symone and Malik Brown | Podcast Hosts
2 years ago we were both interning at a radio station called "Crush Sports Talk" which gave us the idea of starting our own podcast. When COVID-19 limited access to us going to sporting events, we decided it would be a good time to put our plan into motion and brainstorm a name, segments, and other things that go along with podcasts. Read more>>
Brittney Walker | Mom, Serial Entrepreneur, Aspiring Business Consultant and Coach
When I created my brand my vision was to provide the best 613 Colored hair on the market. As I began I quickly moved into selling natural colored hair and also added Shapewear to my product list. From here I developed a deeper mission or vision to make women feel amazing by providing the highest quality products. Read more>>
Jennifer James | Entrepreneur & Author
When I started my business my initial thought process was to keep my house from foreclosing and my oldest two daughters in college. I guess, I would say I started out of opposition not knowing it was opportunity. After beginning the process and struggles my thought process changed. Now no matter how hard things got I was going to push myself to build a legacy for my three daughters as well as, other young ladies in my path. Read more>>
Patience Kaysee | Real Estate and Immigration Attorney
I wanted professional independence to work on cases and with clients that I chose. As a young mother with young children, I also needed the flexibility to set my own schedule so that I can be with them as much as possible. Lastly, I wanted to help people find efficient solutions and provide quality legal services to everyone from low income and small business owners to high earners and CEOs. Read more>>
Earl Khaatib Marshall | Small Business Owner
With the density and restrictive real estate in New York City I identified a large demand for bringing the car wash to the customer. No one wants to lose their parking spot & the brick and mortar stores take a huge chunk of your day while also making you vulnerable to unwanted traffic jams. I recognized the demand and decided to fill it.. Read more>>
David Emanuel | Stand Up Comedian, Actor, Film maker, Rap Artist, Spoken Word Artist and Author
Building Generational wealth Read more>>
Pia Candotti | Estate Planning Attorney & Latina Mom
I was working at a middle size firm in Atlanta practicing Business Immigration when I realized I wanted my own business. I had a deep desire to focus my practice on foreign residents like me, and specifically, the Hispanic community. As a sole proprietor, I would have more flexibility to make my own business decisions that would best align with my goals. Read more>>
Crystal Mitchell | Chief Elevate Officer
I knew at a very young age that I loved connecting with people and genuinely enjoyed seeing others smile. Growing up, I always had a passion for dance and knew that I wanted to use it as a way to share my gifts with others. From pageants to step competitions, lighting up the stage has always been a part of my DNA. Read more>>