Meet Sopheia McMorris | Executive Wisdom Mentor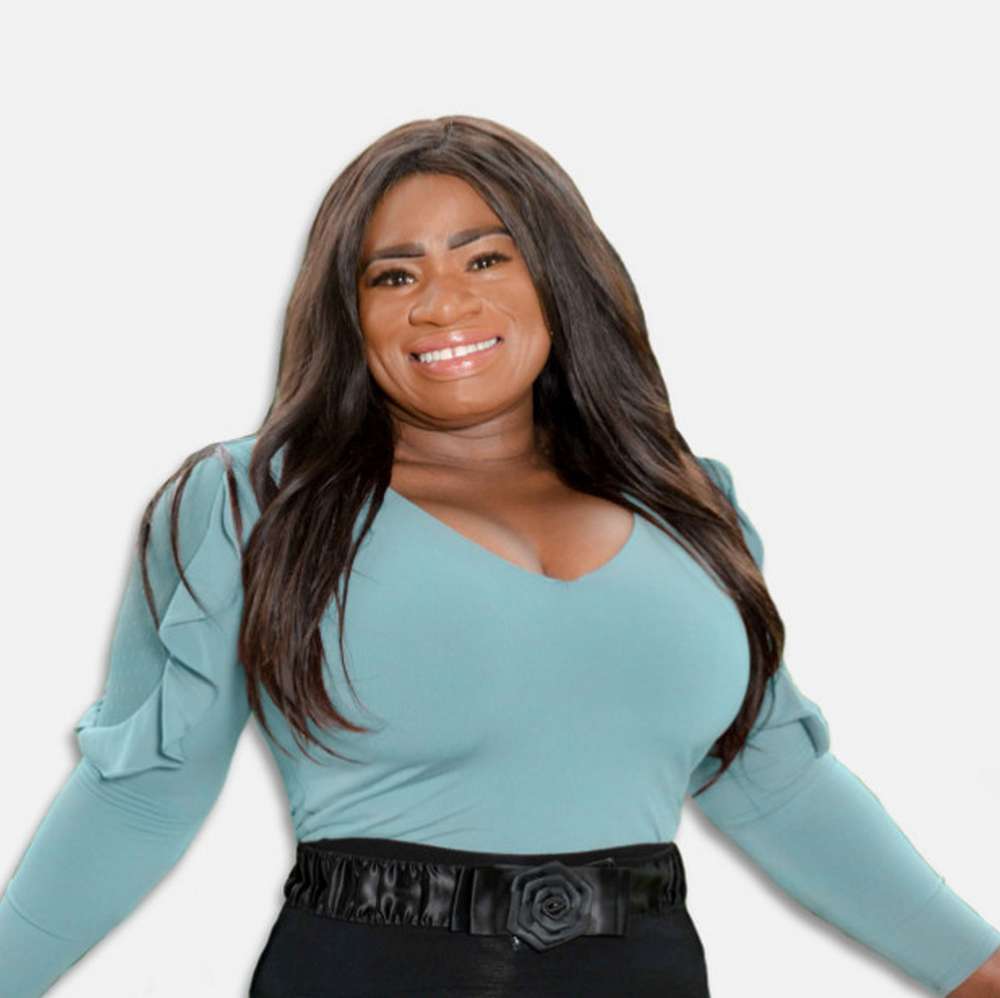 We had the good fortune of connecting with Sopheia McMorris and we've shared our conversation below.
Hi Sopheia, we'd love to hear more about how you thought about starting your own business?
My thought process behind starting my business was to share the secret of the art of Self-Mastery that leads to self-leadership. Being a self-leader makes you an effective leader in life. For years I struggled with my weight. I felt like the swan in The Ugly Duckling story. I was desperate to master my life. I found myself a passenger in my life; and not the driver of my destiny. I kept going around the mountain, following the same path and pattern over and over again. I needed a new direction. To make a path to go up and over the hill and get to the other side. It wasn't until one morning that I experienced my breakthrough lightbulb moment when I sat down to meditate. I read a quote, "Beloved, I wish above all things that you would prosper and be in health even as your soul prosper." I went on to discover my soul's prosperity wrapped in self-mastery.
I had to be brutally honest with myself, understanding that the answer was inside me, making the hard choice, and deciding to take action. I had to let my focus become more significant than my excuses, fears, or procrastination. I had many self-discovery lessons to learn who I am and my capabilities. Mastering my life meant showing up, taking responsibility, dropping the past weight, and releasing 100 pounds over a year. Today I am a master of my life and the driver of my destiny, living life on my terms!
I felt like I have found the secret to transforming my life and the lives of others. My mission was to share what I have learned about myself with others. So they too can experience the same transformation and change that I experienced and move their lives forward. I went from looking outside of myself to deep diving within a journey of self-discovery that would change my life forever.

What should our readers know about your business?
The name Sopheia means Wisdom. I am known as the go-to Executive Wisdom Mentor. I specialize in using Wisdom to help people master and take control of their lives. I teach the art of self-mastery to professionals and entrepreneurs who find themselves struggling to be who they know they could be. I help them overcome anxiety. Just like how I supported Sadie in becoming who she wanted to be. Prioritize and give herself the gift of permission to say what she wants and needs—living a successful life on her terms, driving her destiny. The first step for people struggling to be who they could be is becoming aware and gaining self-knowledge. Essential to those who want to consistently move forward to live their life or fulfill their highest potential. Self-discovery helps you identify your abilities and leverage and develop them; it is the key to success for business owners and professionals. Those who wish to become leaders know how important it is to acquire self-knowledge to master their lives—reflecting their authentic selves. The better you know yourself positively that draws out admiration and respect, the better the chances are of moving up the ladder of success.
When you incorporate these four steps of awareness in self-mastery, you will rise to the top of where you desire to be. The big four here are your potential, the gift you're working towards to achieve excellence, your presence that speaks before you say one word, the power that is you, and your core values.
I became aware of being present to live in the moment, of the now. To be conscious is to keep coming back to what is happening now, this present moment, connect with my higher self. To be aware and become an observer of my thoughts, emotions, actions, and the world without judgment. I had to recognize the roadblocks that got in the way of my success.
I became aware that there were choices before me. Everything in life with self-mastery is a choice. Your intention creates the life you live. When you Allow your head only to control your selections, you live in lower vibration. That choosing forgiveness, compassion, and truth move you into self-mastery. Choosing Wisdom is to discern. I became aware that I could consciously decide that there are choices- leading with my heart's guidance. Making my choice from love and not fear.
I made my decision for freedom of choice. Self-mastery offers freedom, empowerment, and significance. I decided that there is greatness within me, as in all of us. Life is lived and experienced through you; it is in your best interests to master yourself. Thus, aligning yourself with the decisions you must make now. By learning yourself, you can live the life of your dreams. You can create a life you love. If you are ineffective in knowing yourself, regulating yourself, and improving yourself, You, will Revert and not Progress in life.
I had to realize this truth. Anything you want in life is worthy of working for and waiting on. Learning self-mastery, I align myself with my higher self, experiencing happiness, wholeness and integrating my feminine and masculine qualities. It became apparent to me of my oneness with source/universe/God. I am awake and present, conscious, truth, love, and fulfilling my destiny.
Once I have made my conscious choice and dare to act, dismiss distractions, the closer I got to self-mastery. Self-mastery requires staying alert, responsive, and decerning. I needed to practice mindfulness to be open to my inner Wisdom as it reveals itself. Letting go and surrendering when things don't seem to be going my way, realizing that each challenge leads to answered manifestation waiting for me. Self-mastery also requires you to be courageous, step away from the crowd and commit no matter what; there's no turning back.
It wasn't easy transforming my life and starting a business. First, I had to ask myself some hard questions and be brutally honest with myself. Then, face my fears, push past doubt, and overcome each challenge, giving me clarity and focused on moving my life forward. 
I used these five questions to start my self-mastery journey.
How do I feel about myself right now? Am I the driver of my destiny?
Asking myself these questions allowed me to gauge where I am now and where I want to be. Mastery of ourselves is finding the internal voice of control and harnessing the will, choosing to live life on our terms and be the driver of our destiny. Self-mastery puts you in the driver's seat. Not only do you choose the destination, and the route, the number of detours you take along the way, and your cruising speed in the process.
Most importantly, for your happiness, as master of your life, you can choose who you will interact with and respond to as you drive on the open road of life. We don't control what happens on the road. However, we can create a roadmap a vision plan for the direction we travel. Life challenges and change can develop very suddenly and very unpredictably. As a master, you decide how to deal with those challenges and change, what the roadblocks will ultimately mean, and how they affect you.
Having clear goals allows you to concentrate your efforts on activities that motivate you to move forward and create your best life. In addition, having this information about yourself helps you align your decisions with your desire for a better life-unlocking your full potential to achieve your greatest dreams. 
Where do I want to be in the next year?
You can't precisely say where your life will be a year; it is essential to plan where you want to be. Ask yourself questions allows you to create goals for what you want to achieve in life.
Asking yourself questions will prompt you to decide what you want to achieve in your life. Your answer should encompass all areas of life, such as physically, emotionally, mentally, and spiritually. Don't just focus on your career or economic achievements.
It would be best to have your business or career goals, financial freedom, education, family, health, etc.
Where will my life be if I continue what I'm doing right now?
If you already have a vision plan for the direction of your life, then that's great. If not, I would recommend creating a plan for your life. How will you know where you are going unless you have a plan? First, you have to think about where you want your life to be in the future. Sadly, many of us spend time doing things that do not move us closer to where we want to be. Your future life is dependent on the choices you make today.
Asking yourself questions helps you identify the things in your life that keep you busy but not productive.
What's my reason for my WHY?
Answering this question is critical because it helps you identify your "why" to fulfill your destiny. For example, if you plan to become your organization's CEO or start a business, why do you want it? Your "why" is a deep-rooted reason behind your plans.
Without knowing the "why" behind your plans, dreams, and aspirations, you reduce your chances of achieving your goals. Not only knowing your WHY but agreeing with yourself to fight for it! Achieving your plans is not going to be effortless. You will have challenges that will make you feel like calling it quits. Without understanding why you are going for that plan, quitting when things get tough becomes easy.
Having a clear "why" gave me purpose and motivated me to do whatever it takes to achieve my goals. A strong enough reason will help you figure out the "what" and the "how" of achieving your dreams.
What will be my biggest regret. If I didn't live to see another day?
If you know you weren't going to see another day, what would you do today? When I thought about this question, I most likely would regret letting fear hold me back. I would regret living life on someone else's terms instead of living life on my terms and driving my destiny. I would regret not going after my dreams. Asking yourself this question gives you clarity about what you should be doing with your life now. If you know the things you will regret, why not start now and avoid having regrets when the time comes?
Self-mastery is the understanding of yourself. It's the commitment to ongoing improvement and transformation. Personal mastery is becoming self-aware, which is necessary to being a self-leader. "You can't change what you do not know."
Self-mastery is self-leadership. It would be best if you first were a self-leader before you can be an effective leader. You manage your behaviors, emotions, thoughts, words, and impulses with self-compassion. Do things like stop being so hard on yourself. Learn how to handle difficult emotions and know-how to motivate yourself with encouragement rather than criticism.
The key to self-mastery is looking within yourself. Both the cause and the solutions for all our problems are already inside of you.
My brand story came about as a result of my many years of struggling with my weight. I felt like the swan in The Ugly Duckling story. Seeking to belong but not fitting in, longing to be accepted, not realizing that acceptance must start within. The ugly duckling had to first recognize and accept himself for who he was a SWAN. Learning this truth that he is a swan and not a duck gave him the self-knowledge to be himself, just as I did when I learned to accept and be myself.

If you had a friend visiting you, what are some of the local spots you'd want to take them around to?
My favorite spots in the city are in downtown Chicago. The Magnificent Mile, Navy Pier, Shedd Aquarium, 360 Chicago observation deck (Hancock Center), and Fogo de Chao. We would start with The Magnificent Mile for some well-needed retail therapy. We would then catch a bite at one of the bevies of restaurants with international cuisine. The next day would be the 360 Chicago experience, one of the best views from the top of the former John Hancock Center. The panoramic view is breathtaking and is about 1,000 feet above the Magnificent Mile. Maybe we would be brave enough to go on the highest thrill ride on the planet and discover what all the hype is. 360 Chicago's Tilt is one of the tallest thrill rides; it is the only one of its kind in the world.
Next, we would visit the Navy Pier. The beautiful Crystal Gardens is an indoor one-acre botanical garden open to the public and available for private events. I took a picture In the Atrium, lush foliage, hanging twinkle lights, and dancing leapfrog fountains among the palm trees. There is a Ferris wheel that provides spectacular views of the Chicago Skyline and Lake Michigan.
The Shedd Aquarium reminds me of my Island home Jamaica. It's an aquatic world where you can look into the eyes of nature. There is a unique underwater exhibit where we see sharks glide overhead in the Wild Reef. They have beluga whales, once I visited when the belugas had a baby. There are lots of other Sea creatures, from sea otters to sea turtles and dolphins.
We would end our week by going to Fogo de Chao. The best Brazilian steakhouse. Specializing in-fire-roasted high-quality meats, I love it! The menu includes savory meats such as sizzling stakes, lamb, pork, and chicken and a gourmet salad bar with salads, fresh-cut veggies, cured meats, salmon, imported cheeses, and various traditional Brazilian side dishes. They have gaucho chefs prepare, cook, and carve at your table. In addition, an extensive wine list and authentic Brazilian cocktails.
We would enjoy a fabulous time exploring the city, drinking in all of its magnificence and delights.
Who else deserves some credit and recognition?
God and my mom are my biggest inspiration. They gave me the gift of Wisdom, entrepreneurship, and the courage to follow my dreams. My mom has invested her time, energy, effort, and money to show her support with encouragement for me and my business. Thank you, mom; I love you. With God, all things are possible! With God, I am possible!!! Les Brown was a close second by motivating me to seek more and to be the answer.
Website: https://sopheiaspeakswisdom.com/
Linkedin: https://www.linkedin.com/in/sopheia-mcmorris-b99150114/
Facebook: https://www.facebook.com/SopheiaWisdomSpeaksLife
Other: Digital Business Card: https://fb.watch/47y91kdIEs/
Image Credits
Salescreative. Brandy Valintine.
Nominate Someone:
 ShoutoutAtlanta is built on recommendations and shoutouts from the community; it's how we uncover hidden gems, so if you or someone you know deserves recognition please let us know 
here.