Taking Chances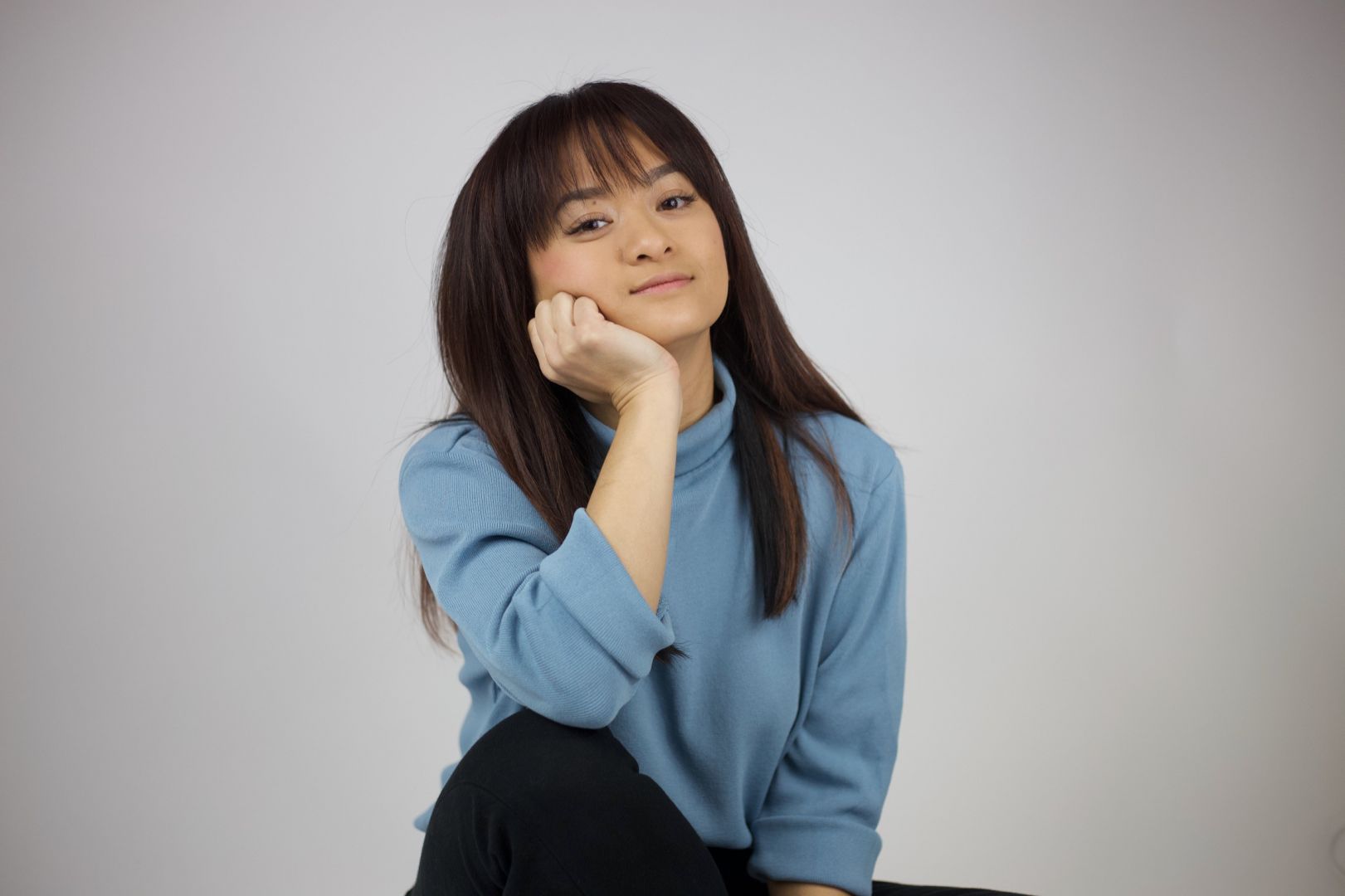 We asked some of the most interesting folks in the community to open up about how they think about taking chances and the role risk has played in their lives and careers. Risk is by far the topic folks talk to us most about and we hope the responses below will help shed light on many different perspectives.
Celene Bowman | Braider & Vegan/ Plant Based Cook (from time to time)

No matter what your personal definition of success is, it is impossible to be successful without taking risks. Taking risks is apart of life. Risks are inevitable; however, what matters is how we manage the risks that we take. I took a risky leap of faith when I stepped out of my comfort zone and labeled myself as a braider in college. I believed that my skills would continue to improve and launch me to a different place as I progressed throughout college. When I first started braiding other people's hair, I had a few solid years of experience behind me. but I was nowhere near the level of expertise that I am now. I went from having no clients to being booked every single day in my college town. Everyone on campus knew who "Lele the braider" was. Read more>>
Carlos Dwayne | Singer/Songwriter/Dancer

When it comes to risks, I look at them as a necessity on the road to success. I have had to take so many risks as an artist, but I have never regretted any of them because they taught me lessons and paid off a lot of times. Being a music artist is a risk in itself because you put yourself and your art in front of people, and they will either like it or they won't. It's almost like putting my heart in a position to be judged because when I write I actually create songs that come from my heart and my experiences. Being an independent music artist requires so much of my own money to be invested in this career because there is no label or distribution deal to finance anything for me. That is one of the biggest risks because I put so much money and time into building myself as an artist and putting out music all I can do is keep working and pray that it all pays off. Read more>>
Pamela Chanin | Marketing Coordinator, The Avenue East Cobb

Becoming the Marketing Coordinator of a shopping center in the midst of a pandemic is the epitome of taking a risk! In a world with so much fear, what could be more challenging than attracting customers to businesses that were closed for nearly 2 months? I was laid off from my previous position at the end of January 2020 and was offered the Marketing Coordinator position for The Avenue East Cobb, an outdoor lifestyle center, in early May.
The Marketing Coordinator position was already a big step out of my comfort zone and required much more responsibility than I was accustomed to. However, it was a great opportunity to get more involved in my community and had enormous potential to help people ease out of their quarantine in a safe way. I felt certain that I would be able to apply my talents, but also knew that I would have to learn many new skills. Read more>>
Lahronda Welch Little | Spiritual Care Provider & Adjunct Professor

I think that in life every move we attempt involves risk. If this were not so, faith wouldn't be necessary. In this sense, risk, I believe, incites our faith. It enlivens us. I also must say that when I talk about risk, I am talking about calculated risk. Just because we think about changing or making a move does not mean it is any less risky. It's still a risk. But wisdom says that we should "count the cost" and weigh our options. When I made the decision to leave my corporate job to pursue another degree and a different career almost 6 years ago now, it was definitely a risk. Looking back, that was the best decision I could have ever made. In the past 6 years, I have traveled, researched, and worked in spaces I never dreamed. To be certain, every risk is not a categorical success. That's why it's called a risk in the first place. However, the gift of every risk is in trying. And if things do not work out, we learn, we grow, and try again. Read more>>
Lauren (Lo) Seymour | Fashion Stylist & Business Owner

Honestly, most decisions I make come with taking a risk. I have always been one to take the road less traveled and do things my way. Staying in the mindset of "if I don't try how will I know what's on the other side?" has pushed me out of my comfort zone and ultimately made me a professional risk-taker! I think one of the defining risk that I have taken in my life was moving from Indiana to California to pursue my dreams. It was one of the best decisions I have made!. Read more>>
Caden Wright | Art Director & Illustrator

My approach to risk is don't fear, assess. If the outcome of the risk has the potential to bring more success, I usually take my chance. I've learned through my experiences that taking risks contributes to growth. All of my most successful moments were the direct result of taking risk. I've also learned that the regret of passing up an opportunity because of the risk hurts more than failure. Read more>>
Shante Smith | Entrepreneur and Registered Nurse

I think taking risk bring a balance to life. If you don't take risk I believe you wouldn't know rewards in the lesson that life brings us. Risk played a big role in my career. When I was in my profession as a RN and felt close to burn out and that I needed something different, I took a leap of faith from a secure job to creating my own company. I see it as faith, but others may see it as a risk. Read more>>
Jasmine Crawford | Photographer

Growing up I was always the person that never took risks in life. I did what I was told and always stuck with that path that everyone wanted me to take. I found myself unhappy. When I turned 21 I decided to transfer colleges and leave my hometown against everyone's wishes. The people closest to me had so much doubt that I made the wrong decision, but it ended up being the best decision I've ever made. I've learned so much about myself and what I want in life. If I would have stayed in my hometown I would have never gotten into photography or had the opportunities that I have gotten so far. Now I'm ready to take more risks and move to a new city to continue to better myself. Read more>
Melissa McIntosh | Healthcare Worker & Content Creator

When it comes to risk taking, I look at it in a positive light. I often will ask myself "how can this risk I take, take me to a higher level or opportunity in my career/life?" "How is this going to benefit me in the long run?" "What will my future look like should I take this risk?" If I can answer those questions with a positive answer with no doubt behind them, then I know for a fact that the risk is worth taking. For someone who is open-minded and outspoken most of the time, I find risk to be a good thing especially when a person knows that it is an opportunity that they may not find elsewhere. I'm not saying to put "all your eggs in one basket" but I'm saying that sometimes that risk will land a person in places they never thought of. Throughout my life/career, risk taking has landed me several opportunities that I never envisioned myself being in today. For example, I took a leap of faith back in 2015 when I started my junior year at Rutgers University majoring in Healthcare Administration. The journey was a worthwhile one and though the path to adulthood came quicker than ever, it was the job process that really had me questioning if the field was for me. Read more>>
Lenese Calleea | Apparel & Accessory Product Development/Production Director

I am a big risk taker. I don't live my life in fear. I believe that as an entrepreneur you have to be a risk taker, because if you continue to overthink, nothing will be done. At that point you are only a thinker and not a doer. The beautiful thing about taking risk is that it exudes confidence. I believe in myself and that I can do anything I put my mind to. I move to NYC alone. No friends, No family, No Job and No money. I found a job the first week. When I started my businesses, the risk of failing will always be there but you have to over come that. Nothing beats a failure but a try. In my life and in my business the only thing I know is risk taking. I got laid off from my job the first week of January 2020 and I decided that day to bet on myself. I didn't look for another job or file unemployment. I started doing everything on my goal list and in 3 weeks, I made my first 30K. Read more>>
Michael Dennis | Clothing Wholesaler

The way I have used risk taking in my life/ career is by always passing on doing something fun with my friends so I can build my brand more. For example, my friends would go out & ask if I wanted to join, I would tell them no because I would have to fulfill orders. In order for me to become the successful entrepreneur I manifest to be, I have to take risk to get where I want, investing in myself, not spending my profits, and doing any & everything to keep a good reputation for my brand! A risk I also take is the income. I could make a certain amount one month & another amount one month so I cannot really get things I have to pay for monthly due to the fact the income is not residual. Although being an entrepreneur is fun & a really big flex, missing out on fun & time to treat yourself can be annoying because you have a brand to look after!. Read more>>
Stephen Gladney | Tech Company Cofounder

I've taken more risks in my life professionally than anyone else I know. My first job out of college was being a roadie for a rapper. My second job was a commission-only sales job. My third job involved a 25% pay cut and demotion to go work for a startup with 20 employees. At the age of 33, I pivoted to an entirely different career with zero experience and then did it again 17 months later. Most recently, I quit my day job to pursue my side hustle full time. So like I said, I've taken a couple of risks. I've always heard the old adage, "With great risk often comes great reward" but I recently realized that I have tended to put far more emphasis on the risk and not enough on the reward. For example, when deciding if I wanted to completely change careers at the age of 33, I thought about decreased pay, loss of seniority, lack of experience when finding a new job. I worried about having to change my lifestyle for a lower income in my personal life. I worried about having to report to people younger than me in my professional life. I worried that I would never reach the same pinnacle of my career because I was essentially starting over 12 years later. Things like this plagued my thoughts. Read more>>
Heather Eck | Abstract Artist

I don't think there is a single person out there who would consider me a 'risk taker' and yet I took one of the biggest risks of my life when I left my full-time job as an HR Manager at a prestigious video game company in the middle of their largest financial success in history. And yet, I did it. I have been working since I was 14 in jobs at the local state fair, clothing stores, and even Walmart. When I graduated college, I took a job working at a well-known credit card company. I was making more money at age 22 than even my parents made, and yet every single day I felt worn out, exhausted, and like something was missing. Fast forward about 15 years later and I'm now a Mom, married, and starting a new HR job. I felt the kind of tired that sleep couldn't fix and I was becoming increasingly agitated over the littlest things at both home and work. I sought the help of a spiritual teacher, Myrna, who reminded me that as a child I was incredibly artistic and creative. Read more>>
Vivian Nguyen | Video and Film Editor

Risk taking definitely has its measurable outcomes. Trying to balance all areas of life and career takes practice and a lot of introspection on what my values are. Read more>>
Sevánt | Artist, Songwriter, and Producer

As an artist and overall creative, I believe risks are necessary in life and especially in my career. The biggest risk I've took so far is deciding to put college on pause to focus on my record deal. This decision took a lot of thought, but it was one of the best decisions I've made in my life. Taking a pause not only sped up my music career, but it also helped me feel more purposeful in my life. Spiritually, it felt like I was being moved towards my career as well. My music career is definitely moving in the right direction right now, but I do plan to finish school when I have the time to do so. Read more>>
Serina McDonald | CEO & Founder Rinakreeps Promotion & Ent.

I think about risk every time I have a thought or idea come to play in my head. I do tend to take risks only because all risks don't have bad outcomes. I took a lot of risks that got me to where I am today in my life and career. In life sometimes you have to take risk in order to find out the outcome. I look at it as stepping out on faith. Read more>>
Deondra Henderson | Clinical Herbalist & Student Midwife

Risk for me is learning to take a chance on yourself and what you believe in. I decided to take a risk last year during the pandemic's peak to focus on my growth physically, financially, and emotionally. In this time of change, I decided to open an apothecary that served my community with alternative health options and opportunities most of us do not receive in our lifetime. With that thought in mind, I thought about the impact I was making and how other areas in our community and society needed more awareness; with that thought in mind, I opened a wellness center that specializes in birth, health, and alternative medicine that will bridge the gap between the healthcare system and our black and brown communities. I took this risk to do something bigger than me, and I do not regret it one bit. Read more>>
Hykeem Brown | Entrepreneur, Actor, Writer, Host

Leaving a small city in Mississippi at 5 years old to Atlanta GA, always taught me that many possibilities were there and being very Artistic at a young age. Risk was my smallest worries. I knew if you never try, you will never know and that did not sit well with me. So i made a pact with myself that if i wanted to take that leap of faith, then I'm risking it with everything I got. Empowering is my passion so I'm letting that mindset lead the way to unknown doors. Read more>>
Tabatha Collymore | Entrepreneur; Fashion Stylist & Certified Personal Trainer, Specializing in Sports Performance

How do I think about risks? I believe taking risks solidifies how serious you are about your career. If you do not take the risk of investing in yourself and spending money on yourself and your business, then why should other people do it? Personally, taking risks has played a major role within my career starting back from when I first joined the military. If you are passionate about something, I suggest you take the risk. You cannot be passionate about something and choose not to invest into that passion. In my eyes, if you are not investing your time and money then you are not passionate about it. When you are passionate about something you are willing to do whatever it takes, you will find a way to make whatever you need to happen, HAPPEN!. Read more>>
DONTRECE Knox | Film TV producer & Custom Designer

Risk taking is always a 50/50 issue and in my career and life it played such the role. When you look at everything that we do the decisions that we make they all are risk risk that we take every day so I grew up being the person to tooe that risk to go beyond to reach out further to see what's next is to take that risk to see. Read more>>
Donovan Patterson | Song Writer, Record Producer, Financial Investor

What is a risk? To me it represents any choice/action that goes against the status quo. In life we're raised to follow a certain path that provides the most security with the smallest chance of failure. Risks are seen as unsafe because they minimize comfort and emphasize danger. As a child I spent years around non- "risk takers". I lived life surrounded by a poor excuse for comfort that I both appreciated and despised. To me there's so much to life that we miss out on because we choose survival or living… to elaborate, we choose to take the little we have and hold it as tight as we can in fear that we may lose it instead of risking the little for a chance at a lot. I decided to take risks because I wasn't satisfied with the current system we live in. To me college was a waste, but my reasoning is different than the average person's understanding… pay attention. I love education, I strive to learn something new everyday but our current college system has very little to do with education and more to do with a degree. People go to college for a certificate that verifies them as a qualified candidate for a position, not to be knowledgeable on a given subject. Read more>>
Nakita Robinson, LMFT | License Marriage and Family Therapist

I believe that risk taking is a necessary part of life. You don't learn or grow without risk. I'm sure most people have heard the saying,, "with great risk comes great rewards" it wouldn't be so popular if not true. Ive taken much risk through out my life, especially in love and career. *insert drunk emoji* Although some situations didnt work out in favor, they were not done in vain. I believe that is what people get caught up on, the idea that the experience wasnt worth anything because they didnt gain anything positive or it didnt go the way intended. In fact, I believe all experiences are given to us so that we can learn something, whether it went our way or not. Read more>>
Jackie Harrington III | Actor/Producer

In business there are going to be risk that you take. I've taken risk that have cost me to lose thousands of dollars and risk that have put money in my pocket. I've learned from a few mistakes. When starting your own business that's a risk itself. I've learned to cross my T's and dot my I's, and pay attention to details. I don't consider the risk taking that went wrong as failures, but an opportunity to learn from the mistakes and come with better solutions. Read more>>
Nyechi Oleka | Principal Publicist & Creative Business

When I decided I wanted to go into public relations with no formal education in this industry, I gave myself a panic attack. Legit. I don't have a background in public relations. My degrees are in psychology and conflict management. But, I refused to let a lack of formal education stop anything. So I did some breathing exercises to calm my nerves, and made a decision to learn on my own through research, networking, certification programs and actually DOING the work required to enhance my PR skills. My thought process was "if I fail, I fail… but I know I bodied the effort". And look at me now, a creative Ideator out here "public relation-ing" and sh*t. I took a risk and committed myself to using not only what I learned about public relations, but incorporating my background in psych and conflict management to make my own unique success. Risk is necessary to my growth and what keeps me authentic. Read more>>
Nita Creekmore | Instructional Coach, Educational Contractor, Presenter

Risk taking. Whew! I truly feel that calculated risks are so important. I take risks all the time, however, I have to weigh the pros/cons first. I truly feel that we all have one life to live–let's live it to the fullest. In my life, I took a risk to move from Northern Virginia to the Atlanta suburbs. It was one of the best decisions of my life. I took a risk to begin my contracting business, Love. Teach. Bless. That has been an amazing risk in which I have met so many amazing entrepreneurs, educators, and friends. I took a risk to apply to be an Instructional Coach, which has led me to where I am now. Risks are a part of life. Risks are how you reach for your dreams. Read more>>
Marisa Miller Wolfson | Filmmaker & Cookbook Author

Risk is essential. Without leaving your comfort zone, you don't grow as a person, a creative, or an entrepreneur. I made a documentary film with zero experience and not having taken one film class. I co-wrote a cookbook with a friend who had also never written a cookbook or even written a food blog. Those two projects started with me thinking…"someone should really make a…" and my answer to both was, "well, I could do that!" I have no qualms entering a new space and learning the ropes. In fact, I thrive on it. I love the challenge of it and the excitement when you discover that maybe you really can do it. I think having done improv comedy helped me get over the fear of not knowing and the fear of failing. When you do improv, you put yourself on stage with other people, not knowing what's going to happen next, and you feel the pressure of the audience to make them laugh. Sometimes you fail massively, and it's so painfully awkward for both you and your audience. But sometimes it's magic, and you and the audience are making discoveries at the same time. Read more>>
Kinya Hibbler | Owner & Baker

Since I was young I've always taken risks, whether that was jumping off the monkey bars, traveling, or bringing my ideas to life, I've never been afraid to take any risk. My business started out of the blue, I wasn't really looking at starting a business until one day I began looking at a show on Netflix called "Great British bake-off". I thought it was so cool how they only had a few hours to not only impress the judges but also make the perfect dish that had flavor. I was determined to see if I could bake just like them with the time limit they were given. The first dish I made was homemade cupcakes with Italian swiss meringue butter cream and sunflower on top. Although I could cook, I've never really baked unless it was sweets for my husband. I brought the cups to my family and friends and everyone enjoyed them my fiend asked "have you thought about starting a business"? in my head I was telling myself "girl no not right now you have way too much going on to put anything else on your plate." Read more>>
Christopher Haley | Model & Electrician

When I think about the word "risk", I think about another word that should be synonymous with it which is opportunity and a lot of times risk can either prevent or propel you to get into your goals and it has taken me to places that I didn't realize I could get to. With that being said I always welcome it. Read more>>
BRYANA DUNN | Social Media Specialist (Blogger)

I see risk as having a competitive advantage and directly connected to opportunity. Most people tend to avoid risk due to fear of failure, and understandably I get that. No one wants to fail. However, the other side of that is what if the risk you take doesn't fail and it blows your expectations of success out of the water? I've always done things that others won't do and that role of risktaking is exactly why I am where I am today. I risked my comfortability for freedom in having my own business. Taking risks in entrepreneurship involves careful planning and hard work but even with all the planning, you can never be sure if your risks will pay off in the long run- but you will never be left to wondering "what-If". I took a risk to move to a city I had no ties to, I took a risk into a business I had no prior knowledge of. Read more>>