Risk, Reward & Life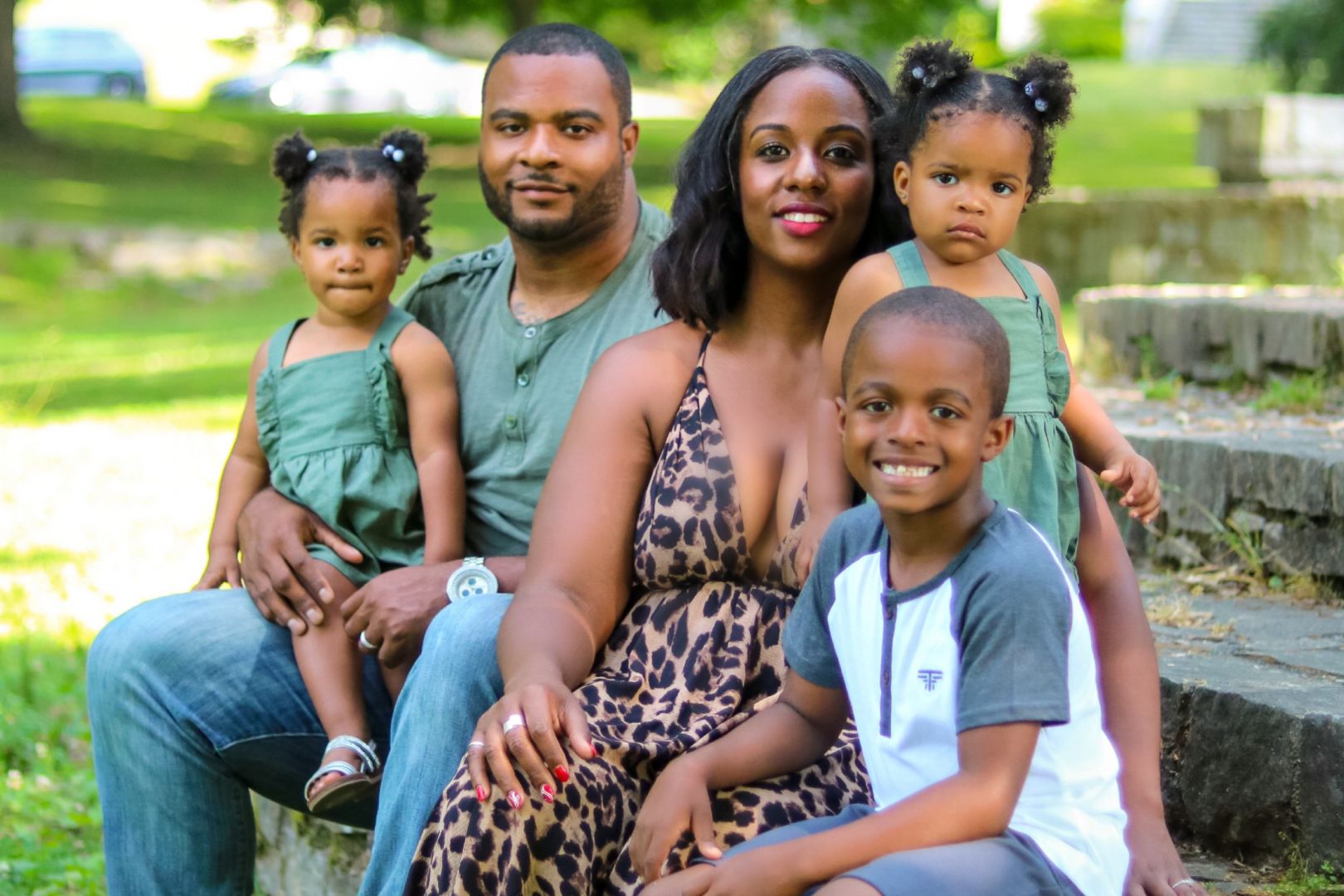 We asked some brilliant folks from the community to talk to us about how they think about risk and the role risk has played in their lives and careers.
Jamila Saminu | Chef & Owner Foodie Chick Bakery and Sweets
Taking risks in life is a must, even if you feel as if you aren't capable take oppurtunities that are presented to you! When I was close to graduating culinary arts school, we had to pick a location to complete our intership in order to graduate. One of the places that the Head of the Culinary Arts Deparment presented to all the graduating culinarians was the Disney College Program. Read more>>
Katie Spruell | Business Owner, Homesteader, & Bee Charmer.
I think taking many risks is essential to not only a gaining a great career, but a great life in general. Without it, I think we become very stagnant, and don't grow much as a person. I think we have to learn to sit with discomfort every now and then in order to get to that next level we want to be on. I have taken many, many risks in my life. I moved across my home state of Pennsylvania 9 years ago with my now husband. Read more>>
Stacey-Ann Taylor | Business & Trademark Attorney
I've always been a risk taker. And I believe that I'm miuch less risk averse than the average attorney. Risk taking is a skill that can actually be learned. The key is to start small if risk taking just doesn't come naturally to you. Start with little things like trying new foods that you wouldn't typically eat. Think of small ways to push yourself out of your comfort zone on a regular basis. Once you become comfortable with taking small risks, you will feel more confident in taking a larger risk like moving to a new state to start a new job. Read more>>
Tomika Young | Business Consultant
I may be the only risk taker in my family lol. June 1st 2016, I quit my 9-5 without a savings or a plan. I was a single mom of 2 in debt and nothing to fall back on. I must admit this was the best decision that I've ever made in my life. Of course it was scary but I had enough faith to carry me through. I never considered entrepreneurship because that's one thing that wasn't discussed 20+ years ago when I graduated from high school. Read more>>
Barbara Bullock | Owner and Instructor at Sky Gym
Entrepreneurship is all about risk, and this business is no different. No risk, no reward. I could never imagine myself working my way up a corporate ladder, so to me, the risk was worth it to get to do what I'm passionate about every day. Read more>>
Yah Morrison | Realtor
I feel if you don't have to risk anything, it won't be worth anything. My life has pretty much been all about risks. When I moved from Michigan to Georgia I had never even visited once. I left a job I had been at for 5 1/2 years. I was in sales, and I was actually one of the Top Producers so I was making a lot of money. HOWEVER, I wanted to gRow as a person…I knew because I was so good they would continue to allow me to get away with any and everything basically so it was time to say goodbye. I walked away from everyone I knew and everything I knew….I risked it all to basically gain all I was desiring. Read more>>
Chandler Fowler | Freelance Artist & Designer
I don't believe you can be an artist without it requiring of you to take on the role of "risk-taker". A bold statement that could easily be met with criticism of what risk-taking means. Surely, not all artists take risks and not all art can be considered risky, right? I would argue that to try making anything at all is a vulnerable process that requires risk. Read more>>
Kala Kardash | Multimedia & Marketing Maven
I LOVE taking risks. Risk taking has been pivotal in my career and in my life in general. I always say do the things that make you nervous/anxious, that's when you know you're going to grow! Read more>>
Maya Milan | National Recording Artist/ Songwriter
I love risk! I think if I did not step out on faith and trust myself I would t be where I am today. I recently just relocated to Atlanta for my music career and it's been easier making music connections and also traveling to and from my shows being as though the artist I work for Keith Sweat is based in Atlanta as well. Read more>>
Brucee Denise Olds | Human Resources Professional & Career Motivator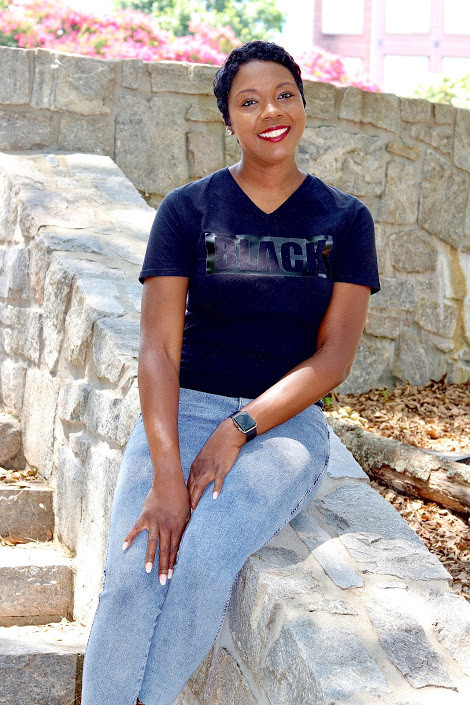 I'm definitely a risk-taker! I look at risk-taking as getting out of my own way or, in other words getting out of my comfort zone. It played a major role that led me to Atlanta. I had quit my job in Florida and moved here without a job, but I was determined to succeed in the field of Human Resources. Trust me, it was terrifying moving without a solid plan, but I wanted better for myself, which was so motivating. That scary risk I took in 2014 has afforded me to do some amazing things personally and professionally. Read more>>
Ethan Cornick | Ambassador Ethan
I watch my parents businesses all started by taking a risk.. So, taking risk is not hard for me to do. I took the biggest risk of my 9 yr old life by taking portion of my inheritance to buy mask, school supplies and books during the onset of the Covid-19 pandemic. Read more>>
Antonio Vaughn | Designer / Creative Director
Taking risks are important but I try to make sure they are calculated risks. Read more>>
Ashley Oliver | Makeup artist, makeup influencer
When I thought about the risk in my business with what I do, it definitely almost put me at a stand still only because my first thought was, " how am I going to stand out from the rest of the makeup artist around the world? " . With this thought in mind, it made me a little discouraged, but then I thought to myself about how unique I am with my customer service and my makeup and that just gave me the edge to go even harder! It gave me all the fuel I needed. Read more>>
Olufunke Faseye | Chief Orisa Priest & Seer Creative
When I conceptualize risk, I think about behaviors, habits, and ideals challenging societal norms leading to potential loss, harm, or danger. The loss, harm, and danger could be professionally or personally. The role of taking risks have completely aligned me with my truth, morals, and connectivity to Spirit. I learned how to be vulnerable and courageous simultaneously. The very act of liberation meant constantly being in a space of risk-taking, and I chose to live as those that came before me lived. Read more>>
Sydni Raymond | Founder and CEO of Bomb Ass Fro
Risks come with everything. It's the way of the world. If you're afraid to take risks you'll find yourself living an unfulfilled life. I will say privilege allows some to take bigger risks than others so that's definitely a factor, but at some point in life you have to bet on yourself and truly believe in your dreams. Read more>>
Michael Van Osch | Founder & Creator
I've always believed that if you've tried one thing already (such as a job or a place to live), then you owe it to yourself to try something different. To me, it's a risk to not try something new. If you don't you'll either be bored, have regrets, or both – at least that's my experience. I always want to be moving forward and that means taking risks, whether they be large or small. Read more>>
Christle Murphy | Declutter Expert & Organizer
Taking risks requires faith. You have to believe in your gift and take actionable steps to reach your goals. Taking risks in my life/career has only strengthened my faith. Once I take the risk I am always glad that I did. I may have initial trepidation about the risk but I take the risk anyway and it's always worth it. Read more>>
Max Szadek | Divabetic Executive Director And Podcast Host
I have taken many risks in my career, starting with my initial foray into regional theater. I moved from Santa Cruz, CA, to San Francisco, CA, to pursue theater with a tiny theater credit and volunteer stint at Shakespeare Santa Cruz to my name. Somehow I managed to get a gig running lights at Theater Rhinocerous even though I didn't have any prior experience. Thankfully the lighting designer took pity on me and show me how to run the lightning board so that I didn't lose my job! Read more>>
Lailaa Camara | Lailaa camara | Entrepreneur
Risk has played a big role for me starting my business. If I didn't have the guts to start my business then I would have never been in the position I'm in. Even though I had many thoughts in my head that this might not turn out good I still took the risk and use everything I got and turned it into something. Read more>>
Montravious Williams | Entrepreneur/Marketing Expert & Healthcare Consultant
When it comes to taking risks I honestly live on the edge a little bit. I'm a gambler by nature and I always bet on myself and my ability to generate the most successful outcome regardless of the circumstances around situations. You have to be calculated about your assessment of the benefits and outcomes when it comes to risk taking. Read more>>
Chantelle Arnett | Dancing, Directing, Fashion Designer
Risk taking. When I think about risk, I really don't think about them as a risk. I think of them as opportunities being presented to you a reason, and you have the decision to take this opportunity and grow or take the opportunity and learn from it. My whole I've been taking risk to get where I want to be and I just say without taking these risks I would not be where I am. I say when it comes to taking risk. Just go for it. Think about it later. See what happens. Read more>>
Sebastian Delascasas | Actor
I think that risk taking is super important in life. Without taking risks, we live in this little safe bubble where nothing happens. I find that it is necessary to step outside the comfort zone in order to actually achieve great things. opportunity is not going to come looking for you. A career in Acting is itself a risk. The risk of "failure" or the risk of not being "good enough," is something that troubles every actor when starting their career. Read more>>
Adrieanna Allen | Founder/CEO
Our family business , The Vegan Sweetie LLC began in 2019 when my mother who has been baking non-vegan goods for 20 years plus was reintroduced to her passion for making delicious desserts. Her reintroduction to baking began during her journey into a more holistically healthy lifestyle and was brought on by positive physical , spiritual and mental changes and with these changes The Vegan Sweetie was born. Taking the risk to dive into vegan baked goods was well worth it and we continue to see an increase in the need for vegan and allergy/free treats in our community. Read more>>
Colin Powell | Video Producer & Co-Founder of Uproot Creative Services, LLC.
It's very important to take risks because they give us new skills and inspiration. There have been multiple points in my life when I've realized I was becoming a bit too comfortable and wasn't going to achieve all my goals by staying in that space. Whether it's branching out and trying new food, traveling somewhere new, or making a career change. For the most part, everytime I've risked something I ultimately gain a new experience or skill that inspires my work. Read more>>
Ehjaylyn Henry | Natural Hairstylist
Risk taking is very much a huge part of entrepreneurship. I always knew I wanted to be self employed but I spent my 20's doing what was safe. I worked in corporate because I was too afraid to take a risk and bet on myself. Last year when the pandemic hit I realized that life is too short not to do what really makes you happy and I took the biggest risk of my life by leaving a secure salaried job and started working as an independent hairstylist. Since making that decision I have realized that everything I needed was waiting for me. I was able to successfully transition in spite of the pandemic. Read more>>
Lachauna Edwards | Civil Rights Attorney & Marriage Blogger
I am very risk averse! Well, I should say that I used to be risk averse. My whole life I have played it safe. I am a federal employee and initially only seen myself working for the government through the end of my career. However, about three years ago I started dreaming of a side hustle impacting millennial marriages and I kept putting it off because I was afraid. Afraid of the risk of being judged for being young or being "unqualified" to speak. I struggled with this for years and then COVID… Read more>>
Zay Doe | Artist and CEO
To me, risk taking is being fearless. For many people, myself included, it isn't a lifestyle or the center of my ideology on life. I was not always capable of being fearless or taking a risk. I have terrible anxiety but I knew I wanted to be more confident in my gifts and in anything I did. I was tired of asking myself "why are you scared?" and not being able to answer it. I was sick of feeling like I was not capable, even though I knew I was. I was just constantly afraid of what could go wrong and opted to stay in my comfort zone. I had to realize that every time I decided to just say "fuck it", I was able to get something out of it. Whether it was what I hoped or just learning from it, it was more than what I would've got doing nothing. In my music, I speak to those who are soft spoken, afraid, or more reserved. Because that's who I was and still am occasionally. But I had to realize who I am, and that is the chosen one. Read more>>
Courtney Buchanan | Owner/Designer at CB Grey
I am a huge believer in taking risks. Without risks we don't grow, without growth we don't live. If you take a risk and succeed then you grow, if you take a risk and fail then you learn and grow, if you don't take a risk at all then you remain stagnant and then wither. I truly believe it's as simple as that. I cannot count the number of businesses I have started in my life. Most of them were duds and that was ok. I learned to pivot and get back on the horse. Read more>>
Deana Taheri | Actor and Filmmaker
I don't think I would ever categorize my self as someone who plays it safe; but, this is largely because of my upbringing. I was born in London to an Iranian father, and British mother; but, I didn't stay there long. My dads job as a doctor and specialist took us all around the world, from England, to America, back again, to Qatar, and then my first solo move to New York. Read more>>
Catherine E Greene | PURE GREENE Skin + Care Owner/Creator
I was a shy and safe kid. I was not a daredevil, I was not adventurous. I wanted more for my life, but didn't know how to make more happen. As I got older and my situation changed, I started taking chances – small things, like moving to Chicago from a small town in Kentucky. That was almost 15 years ago, and that one small step has led to dozens (hundreds?) of other choices I have made. I know – the question was about risks. The more scary the choice, the more I make myself do it. Read more>>