Risk & Reward: can you have one without the other?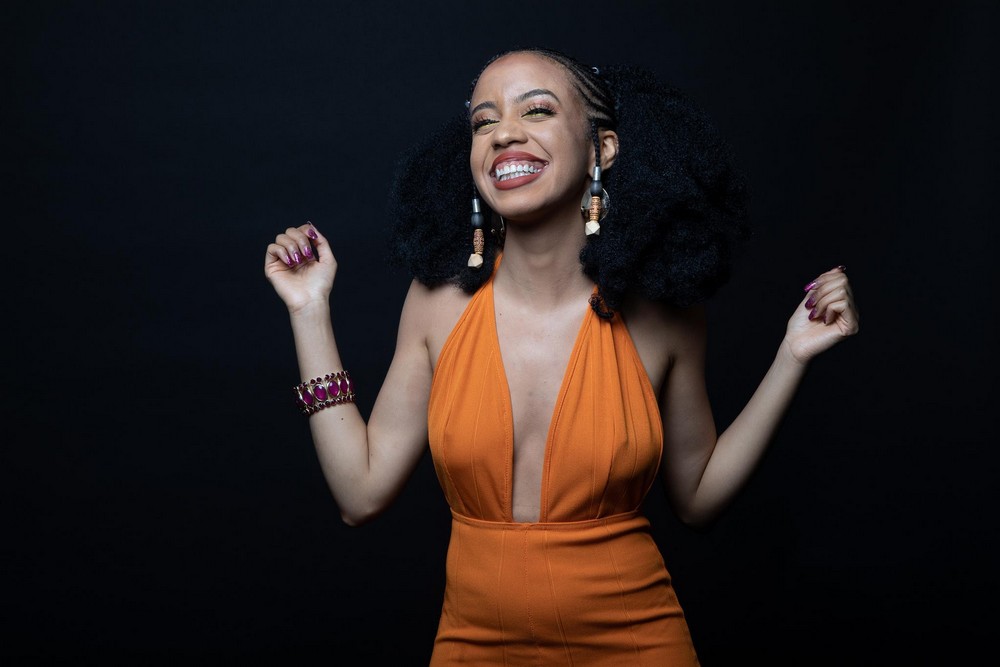 By far, the topic that comes up most in our conversations with entrepreneurs and creatives is risk. We've had conversations about risks that worked out and risks that did not. We've seen eyes light eye sharing about career-trajectory changing risks as well as folks sigh about the risks they wish they had taken. Below, we've selected and shared some of those thoughtful conversations.
Cherie Danielle | Actress| Comedian | Screenwriter

With me being an artist my entire life has been filled with risks. I never looked at it as a risk when I was younger. People would ask me,"What made you want to pursue acting as a career after high-school?" That was a confusing question for me because I didn't understand how my pursuit of something I loved could be such a risk. Acting was something I had loved since I was a child. What I thought at that time was that people find what they are passionate about in life and make that their career. I grew up having a lot of love and support for my passion in the arts from my parents. That's why I never saw how being a performer was any different than anyone else's career. I was simply walking in my purpose. Read more>>
Chalk Twins | Professional Artists

Throughout our lives, I don't think anyone would describe us as risk takers. We enjoyed having a detailed five year plan, thinking we knew every step we would take before we took it. But risk is inherent to both art and entrepreneurship. After graduating with BAs in Painting and Graphic Design, we both accepted 9-5 jobs unrelated to art to pay the bills. We could have easily stayed in those jobs, but we decided we wouldn't be truly happy unless we committed ourselves 100% to try to pursue a career as artists. Read more>>
Charlie | CEO of Glamour Society

I love taking risks, they allow you to grow. They also allow you to fail forward if it doesn't pan out. It's important to note that my risks are calculated to a degree but they are still risks because it's no guarantee that they will work out. Whenever I release a new collection I am taking a risk, some items may sell out instantly, some items may not sell out instantly, some items may not sell at all. However, it gives me data about my customers that I need to determine their needs, likes, and wants for future collections. Starting your own business is a risk in itself, most start ups fail within the first five years of business. I was armed with this information and still decided to go for it so I guess you can say that I'm a risk taker. Read more>>
Richie Nelson | Recording Artist

I'm a firm believer of 'No risk no reward' If you're not willing to dive off the cliff for the things you want, then you may not want them as bad as you think. Andrew Carnegie risked going into mass amount of debt to fund and construct the Eads Bridge. Not only did that risk lead to the completion of the bridge, but his groundbreaking idea to use steel completely changed how buildings were designed and constructed even now.. You HAVE to risk it for the important things. The entire world could be waiting on that risk and you'd never know Read more>>
Nate Dorn | Director of Photography, Video, and Editor

Well, I adhere to the old adage, "Nothing ventured, nothing gained." We're given this moment, this life, this opportunity to be alive, from "the cradle to the grave" all we have is that time in-between to experience what we can with the opportunities that are given and that those we create for ourselves and for those around us. Every day is a gift and it is imperative that we make the most out of it. It should be everyone's greatest fear, that at the end of one's life, they look back and realized they have squandered it, Read more>>
Catara Lane | Video Strategist

I think that when your are younger taking risks is the best thing that you can do for yourself. If something is not working then try something else, if you think there is something more out there for you then go find it. the worst thing you can do is have regrets about what you could have done. The biggest risk I have taken to date is betting on myself. I quit my stable job right after graduating college to pursue my own business. I don't regret it, and I think it has been the best decision I have made for myself and my future. Read more>>
Seth Michaels | Actor/Producer

The higher the risk the higher the reward. I never expected to live an ordinary life, that could mean many different things to different people. As for myself, I always jump first, no time to dip the toes in the water first. That has awarded me with great things and also not so great things, but regardless it is the journey and the experience that I yearn for, not the end result. Read more>>
Danielle Lee | Journalist/Content Creator

Risk taking is very important when you have a dream that you can not achieve right away. Some of the best opportunities I've had came from taking a risk and believing in myself. I took a risk to get on the plane within a day notice to attend a celebrity event, and it was one of the best decisions, I've made in my career. I networked, met so many people, and most importantly I was able to learn. If you are not willing to take a risk and bet on yourself, who will? Read more>>
Tevin Ryles | Publicist (Strategist/Artist Relations) A & R

"It ain't no secret how I got here, I just took the Risk!" Majority of my success stories in my life has literally come from taking a risk. Ive always been one to take the leap of faith and believe that God will steer me into the path of righteousness. I wouldn't be in the position I'm in today without believing in myself and just going out and doing it. Just trying to make a name for myself and also promoting the loved ones around me. Read more>>
Sharah' Nicole | CEO: Go4It Communications, LLC; GreatHER Podcast Host, National NCNW Health Equity Chair

I feel that with time and experience, you learn that risk are necessary. So often, we convince ourselves of all the reasons why we cannot do something or potential road blocks. I have learned with life and in the career world, without risk you cannot go where you are purposed to be. Risks are necessary. Change is only scary because we are still trying to control the outcome we want with less risks as possible. Taking a risk afforded me the opportunity to jump out on faith, start my podcast and network with individuals I never would have crossed paths with had I not taken those risks. For example, I met my mentor, National Council of Negro Women, Inc. Chair and President, Dr. Johnnetta B. Cole when I was elected as her national Young Adult Vice Chair in 2018. Read more>>
Nygeria Gilkes | owner & founder / product developer

When I think of being a risk taker, what comes to mind is FAITH… Believing and having confidence in the unknown and unseen. For we all know that Faith without work is dead! It's also about finding yourself, making sacrifices for what you believe in even if no one sees or understands your vision. The odds have always kind of been stacked against me but looking back at my life I've always been a risk-taker. I'm a first generation American, my father is Jamaican, and my mother is from Trinidad. I became a mother at the age of 16. During that time, my father was deported back to Jamaica and my mother had just relocated back to the city because I needed help with my baby girl. Read more>>
Julianna Toney | Also known as SheeBangs, Designer, DJ

I'm all about taking a "leap of faith". I base everything on this. Whenever I have a crazy idea and I want to do something or start a new project/venture, especially if it scares me, I know I need to take that risk. So i would say that risk-taking plays a major role in my career as an artist. I don't write anything down. I think of it, I imagine a great outcome, I self-doubt, I become afraid. And that's when I know it's time to go for it. It's like an impulse of believing in yourself. I've done this when starting my brand and also learning and becoming a DJ. Read more>>
Kumali Neptune | Filmmaker

This entire process has been a risk from the start. For me, there's a difference between playing it safe and playing it smart.. When pursuing anything, the unknown is essential for personal and professional growth. A lot of people think of a comfort zone as a good thing but I look at it as complacency. I look forward to challenges because I know those breed risks that will in turn make me a better person and filmmaker. Read more>>
Masiyah Austin | Lash Artist

A risk is something that is the main voyage of an entrepreneur. Without taking risk an entrepreneur would be no where with their business. Taking a risk is something that entrepreneurs live by, without "risk" there wouldn't be any independent business owners. When I first started my business , risk was the main factor of it all. I was working a part time job that consisted of 12hr shifts straight out of highschool. I knew i wanted to do something, i just didn't know what. I knew helping people is something that I enjoyed doing, but in which way? I wasn't necessarily sure. Read more>>
Najah Muhammad Cross | Vibe Curator. Creative Architect . Jeweler

Risks are necessary to move forward. They can liberate you. The Notorious B.I.G. once said, "you can't change the world unless we change ourselves." That's been an important mantra in my life. Sometimes changing qualities about ourselves is a risky task. Risks have forced me out of my comfort zone and have challenged me to put myself in the spotlight. I took a risk when I made Beaded By Na, my customizable jewelry brand, a full-time obligation while I was in school and working. This was unfamiliar territory because I had to teach myself about the business. As a start-up, I didn't have financial assistance from outside sources and was forced to use my own funds to invest in my products.Taking these risks have shaped me into a young woman that trusts her judgement and embraces her visions. Read more>>
Breeze Cash | Artist/Fashion Designer/Entrepreneur

I believe that the risks you take in life as well as the ones associated with business investments make all the difference. (Calculated) risks make champions. When I decided I was going to jump into fashion designing and developing my brand I think I had like $1100 in my bank account. I had been planning and getting my ducks in a row for almost a whole year prior but it was time to spend some money to get the wheels rolling. I took $600 of the $1100 and ordered my first shipment, like $250 to my LLC formation etc., Read more>>
Peoneemoull Pech | Model, Actor, & Photographer

I love this question because I'm always talking about taking risk. Taking risk I feel is one of the most important thing to do in the field I'm in: Photography, modeling, and acting. Without it, you'll never see the level of improvements in your craft. Risk has always been part of my life especially my career. After using that a couple of times you'll then alway want to go what you want. It's a cool thing to do. Read more>>
Charjoi Pringle | Author, Podcast Host, and Health Educator

When I think about taking risks, I think about every single decision that I make daily. Some researchers have said that individuals can make upwards of 35,000 decisions in one day. That is 35,000 possible risks. Over my lifetime, there are substantial moments that I could consider as risks: meeting new people hoping they'll become my friend, tasting new foods hoping they're not going to make me cringe, exploring new environments hoping that I won't get too lost (although sometimes getting lost in new places offers the greatest adventures), going off to college in a completely different state from my family and hoping that I don't fail at "Adulting", or even taking a leap of faith to become an entrepreneur hoping that my purpose in the world aligns with the needs of clients. Read more>>
Yanover Blanco | Entrepreneur

Risk taking has been a requirement in my life and career of being a business owner and entrepreneur. There is risk in everything that you do and because there is risk there is a reward. Risk is part of what life is made of. The excitement for doing things would not be there if it were not for risk. The gratification of success would not be there if there wasn't some chance that things would not work out. The feeling of accomplishment would not be as great if there was no risk. I embrace risk and accept the challenge because I know that the payoff will make it all worthwhile and if I fail it will make me stronger for the next round. Read more>>
Karima Lee | Youth Entrepreneur Coach

How do you think about risks: Taking risks can either be a game changer or make you humble. Either way it's a lesson in disguise. What role has risk taking played in your life/ career I've been taking risks all my life, from living in one state one day, to packing and moving to another the very next day. Nolan, no money, just faith and a dream! Taking risks for me has been rewarding thus far. Its allowed me to "experience life" at my lowest to appreciate and value the end reward as an individual and as a business owner. Read more>>
Miles | Multitalented creative, singer, songwriter, designer, and ARTrepreneur.

For me, risk taking is the releasing of fear, doubt, and failure, and choosing to proceed with faith, optimism, and fearlessness. Is it easier said than done? Absolutely. But I (we) must make a conscious effort to push through those obstacles that we allow to hold us back from going after what we want in life and realize that you don't have to know everything to move forward with the things you do know. I had to learn to get out of my own way and still have to remind myself of that at times. Read more>>
SM Tone | Artist, Label Owner & Graphic Designer

Risk is only a bad thing when you let it hinder you from action. Most of the time growth can't happen without risk which is why I feel that I'm unstoppable, I'm willing to risk everything for what I believe in. In my career I've had to take a a lot of risks like paying to meet with labels and managers and even when things didn't go as planned it always put me in a better position than before I started. You can't have reward without taking risks. Read more>>
Tatiana Ermias | Cosmetic Dentist/Artist

Risk Taking is really like rolling the dice.. you'll never know what's on the other side if you don't take a risk. Far as for me ? i took a lot of risk with my business & with my family because my mother needs me also at any point things can go bad or right so i would say take a risk on anything you would like in life because you don't want to sit up thinking what if because your too comfortable. Read more>>
Le'Roy Mcsmith | Massage Therapist & Unknown explorer

How I approach the risk aspect of life my be a little more reckless than most people. I love to throw my self out into the unknown to gain experience and knowledge to continue to push me through this game we call life. Read more>>
Adrian Newland | Owner of Painting With a Twist Buckhead & The Jar Bar ATL

If you are a Business Owner in any capacity right now we are all risk takers. People only see the glamorous side of entrepreneurship because of the highlights on social media, however it's so much more. Risk taking has played such an important part of my career because I am not afraid to try something new. I am not afraid to learn something new and then to apply it to my life or business. I am also not afraid to step out on faith and expect amazing results. Let's be honest, failure is a realistic part of risk taking, but believing in yourself, having balance, and being consistent, you can surprise yourself every time. Read more>>
Taylor Richards | MelaninTeenTherapy Podcast

I suppose you could say that risk-taking has always been a part of the family. My father took many risks for himself to get to where he is now, and my mother has done the same for herself. Every day is a risk, whether you walk outside, get out of your car, or go to work. I've learned that just because it's a part of life doesn't mean I have to avoid it. Fear is a barrier to energy, and energy is everything. I don't want to put a halt to myself or my blessing because I'm afraid of taking risks. Learning to be self-sufficient and balance my platform was one of my biggest threats. Read more>>
Alexis Morton | A Single Mother, Veteran, and Artist

You don't get high rewards unless you take high risks! Few people know that when I started my business a year ago I walked away from my day job. Risky, but I wouldn't have been rewarded with my own independence. Read more>>