Perspectives on work life balance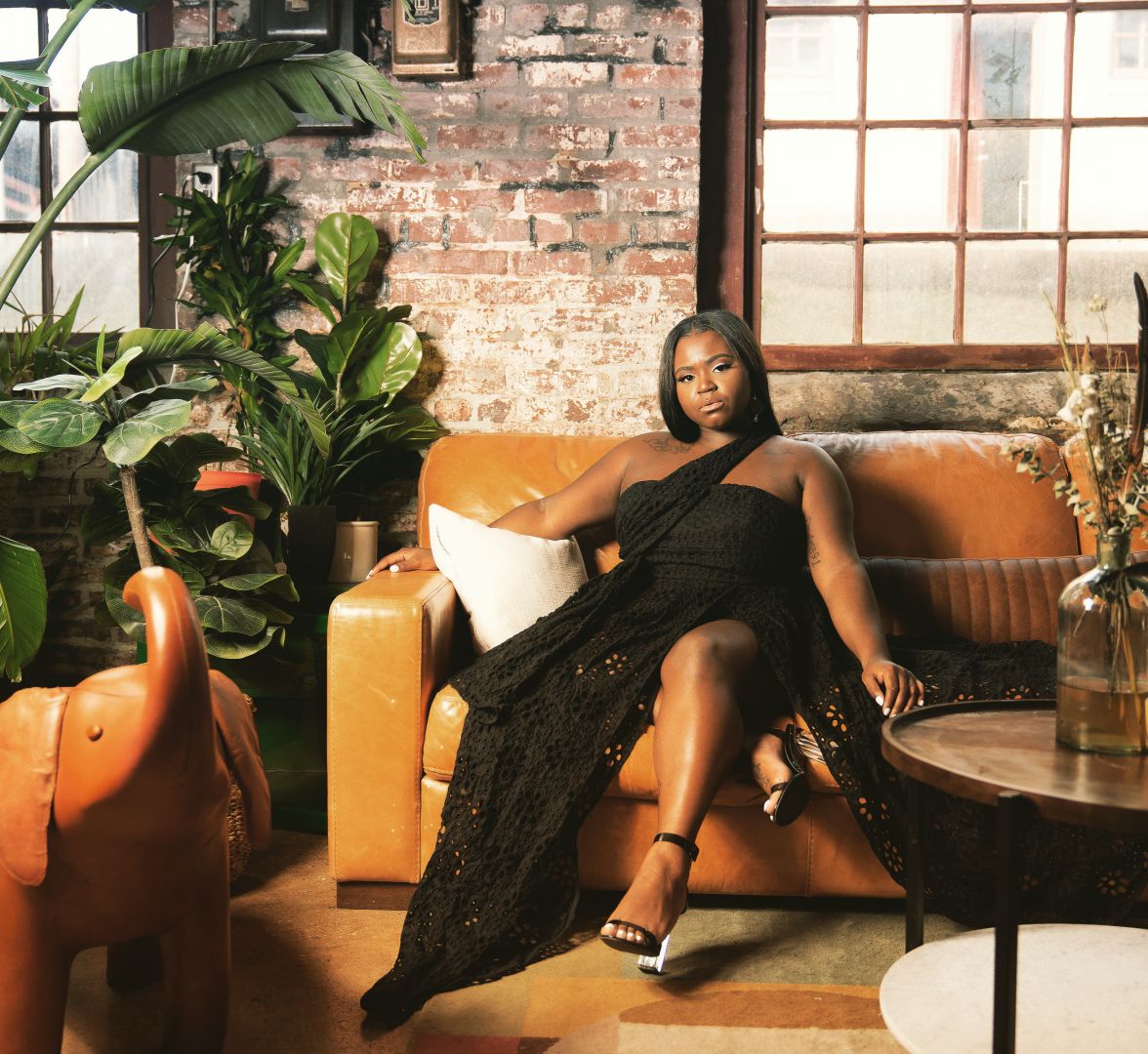 The Coronavirus has given many us an opportunity to pause and think about life, our purpose, and even the right work life balance. What's your perspective and has it changed over time?
Courtney Martin | Art by Court Winter | Photographer

When you run your own business it's easy to get caught up in the grind. I worked hard day an and day out to make something out of my vision and I couldn't imagine failing because I didn't have a back up plan- all I knew is that I didn't want to spend my time sitting behind and desk wasting my creativity. When I first started my photography business I was taking on every type of photography. I wanted to be behind the camera as much as possible, especially with being a self-taught photographer because I felt the only way to learn the ropes was to dive in and try it all. Practice makes perfect, right? I am thankful I did this but over time I found myself losing passion because I was caught up in the hustle. Every gig or opportunity that came my way was going to get my attention no matter how much was already on my plate and this lead to a huge burn out/creative funk. Now that I've been in business for 5+ years I can truly say that balance is EVERYTHING to me. Read more>>
Romie Williams | Founder of Roaming with Romie

My work-life balance has definitely transformed over the years, and the shift in lifestyle due to COVID played a major role as catalyst. Before COVID, I didn't have much of any kind of balance. I worked most of the time, and then spent time traveling and doing fun activities with friends. This left very little time for me to rest and spend time with myself. COVID slowed down my pace and I was force to reckon with myself and rest. I'm extremely thankful for it. Now, I actually schedule periods of rest so that I don't succumb to working all of the time and burning myself out. Rest has become just as much of a priority as work. Read more>>
Tiffany B | Cake Artist

My work/life balance has shifted since Covid began. In March of 2020, I was furloughed from my 9-5 and haven't been back since then. I was nervous and worried, but I found the blessing in it all. Losing my 9-5 gave me time to focus on my business, Just For Sweets, even more and be home for the obstacles Covid continued to bring us all. I had to take all the fear I had and turn it into "fuel". I can say that the balance I have between home and business isn't necessarily easier, but the benefits are greater. I now have more time to push content and create even more beautiful cakes for my clients, for that, I am grateful. Read more>>
Theresa Olds | Natural Hairstylist & Creative Entrepreneur

Pre-pandemic there was not a work life balance for me in my business. I would work long hours& I make my availability very flexible. I was always exhausted and felt like I didn't have enough time to focus on me, outside of work. The global shut down was a shift for me. After sitting home for 3 months I realized that I missed connecting with myself and my family outside of work. Once It was time to returned back to the salon, I knew I wanted, well needed more balance in my life. I decided to change my shift to 6am-2pm (this is not normal practices for hair stylist). I never knew how much I needed this level of self care. My clients adjusted well to this change and my work, life balance works perfect to me!!! I have made space for me which allows me to be a better stylist and my business woman! I LOVE IT HERE!. Read more>>
Kings 4 Queens JS and Comix Strategy | Talk Show Hosts and Entrepreneurs

With work life, you are going to be tired, sleep is a premium when you are taking your goals to the next level, but I have a goal and I want to do it on my terms, so sacrifices need to be made. Work life and family balance is a difficult task, but as long as you have determination, and set your goals high, you will make it through. Comix: Man, This is a great question. I will first say, i have failed at this many times. And still don't have the exact answer. Sacrifice is happening, disappointing others is happening, I have had to break up and move on, and end friendships. None of that is fun, or glorious. I would say the first element I have needed is forgiveness. I had to forgive myself for messing up my work life balance. Then I had to stop feeling bad when i made mistakes with this. I have had to prioritize who and what is important, and that is extremely helpful. Communication is key in all of this. You have to let those who are important know when you have to honker down and spend more than normal time at work. Read more>>
Kia Phillips Nekol Gaskins | Co Owners of Glamourina

As mothers, entrepreneurs, and full time employees, our work life balance has changed over the years. Our brand, Glamourina, has gained tremendous success since the launch of our first collection in 2017. Each year we find ourselves constantly adjusting the balance between our home life and building our business. We have found that the most important thing to do is to learn how to turn off your work life so that you can be fully present in your home life, and vice versa. Balance to us means devoting time to self care. Self care, or taking care of self, is the most essential and often left out part of maintaining a healthy balance in your work and home life. Every week we devote one day of taking care of ourselves, whether that's going shopping, resting and relaxing, or unplugging from our devices. A healthy physical and mental state will allow us to create the balance needed for success. Read more>>
Thomonique Moore | Instructional Tech & Media MA Student and Creator of Books&Shit Book Club

I think that my work/life balance is constantly changing. For the first 3 years of the book club, I was working full time in consulting and would sometimes have client projects that required 50+ hour work weeks. So I would spend any free time that I had left available planning, organizing, and reading for the book club. Right now, I am back in graduate school full time, so that's been a big shift for me too. I wish that I could say that I have it perfectly balanced right now, but I don't. I'm working long days, including nights and weekends. I'm organizing collaborations and creating content, as well as managing the social media page. It's pretty much a one-woman show here haha. But I do it because I love it. So the balance for me is setting time limit boundaries on when I stop work at the end of the day and transition to night time reading and leisure activities. Read more>>
LoKii AD | Music Artist and Songwriter

As I grow older, and truly start to see myself on the path I want to be on, my life is gradually transitioned to focus on everything music. My music career has priority over school, any regular job, fun time, etc. The reason is because I believe I'm at this pivotal stage where if I don't truly give myself a full chance, I won't reach my full potential. I have to be more selfish with things right now. I have to make sure that if nothing else, I'm doing this for me. Read more>>
Hunter Gilmore | Journalist & Media Professional

Over the last year, my balance has definitely shifted, and honestly, a big part of that is due to COVID-19. As I'm sure it has with anyone else's. Last year this time, I was a teacher at a Montessori school and a journalist. I worked full-time hours at the school and after about a year I realized that I wasn't dedicating as much time as I needed to writing. I promised myself that by March 2020 I would be able to change that. Ironically enough, it just so happened that at that exact time, everything had begun to shut down from the pandemic. The school I was working at closed down and since everything else was closed, I had all of the time in the world to write. Everything else had slowed down or stopped completely. However, the media industry seemed to flourish even more because people needed to stay knowledgeable about what was going on globally while simultaneously needing great content to help entertain them during the quarantine. Read more>>
Amber Gold | Entertainment Manager & Master's Student

I have learned how to be flexible, especially the past few years. In the entertainment industry, specifically, there is no clear cut path to success. Sometimes you have to take six months off and get a "real job" because life happens and you do what you have to do; Other times the funds (and free time) is flowing and you're able to focus solely on your artistic career. The tricky part is when both are happening simultaneously. At this particular point in my life, balancing a master's program, launching my own business, and still having time for myself has, honestly, not been too difficult. I think that's because I'm having fun with what I do. I'm more motivated to get school work done because I use those skills in my business, so then I have more free time to hang out, travel, and do other things that I love to do. Read more>>
Brandis and Kesha Gossett | Owners of Your Clean Break Residential and Commercial Cleaning Company

Work-life balance is one of the very reasons we decided to embark on this journey of entrepreneurship and create Your Clean Break residential and commercial cleaning. We have 5 children and spending time with them during these primary years is so meaningful to us. You never know just how much you miss out on while you're giving your time to other people (work). We have also found this to be a major reason why our employees enjoy working for Your Clean Break. Our Core Values are Family, Integrity, Accountability, and Fun. It's no coincidence that family is number one on this list. The most important resource you can give someone is time. This also includes time for yourself (self-care). So we purposely enjoy our weekends and evenings free from work (unless we choose to). What good is making all the money in the world, if you have no time to enjoy it? Work hard, play hard!. Read more>>
Demetrius Smith | Architectural and Graphic Designer

It has become more work than life at times and I have to remind myself to give days where I just relax and do the things I want to. Positive Mental Health is key and is needed to continue the grind. Although I enjoy what I do it's not all that I want to do. It can become a challenge juggling family, friends and relationships but the beauty of it all is that the quality spent with them refreshes the mind and allows me to work without guilt. Always take for yourself. I imagine the work life balance as a pendulum that constantly swings either way. It can feel as if one side swings slower than the other but it's to you to retain that middle ground of balance. Read more>>
Heather Greenway | Metalsmith and Jewelry Maker

Ever since I could hold a pencil or crayon, I have been putting my ideas to paper via images, shapes, colors, and textures. I loved drawing as a child and, since then, have pursued many different artistic endeavors. The arts helped shape me and continue to be one of my driving passions. I studied painting and two-dimensional art at the University of Georgia and then earned my M.F.A. at SCAD. A few years after graduating, I found myself in a creative slump until I found my love for making jewelry. I started metalsmithing almost three years ago, but it wasn't until last year that I was able to take the leap and become a full-time artist and jewelry-maker. When I found metalsmithing, I dove head-first into the medium. I not only found it to be a veritable creative playground, I also found I could support myself part-time after about a year of intense study and practice. I've been very lucky to build a very encouraging and appreciative clientele and couldn't have taken the next step to being a full-time metalsmith without them. Read more>>
Tiffiney Poole | Healthy Habits Coach

Balance is one of those tricky words. I believe that people (especially women) often believe that balance implies being able to keep all the plates spinning if you will. There was a season that I believed that too and I ended up burned out. The first thing I had to do was stop comparing myself to others. A lot of people seemingly have it all together, but we don't know what goes on behind the scenes. The second thing I had to do was get really clear about what's important to me and realize that this changes over time. I'm in a season where my relationships with people who are dear to me, my health, and my business take priority over everything else. Sometimes this means saying 'no' to things that I would have normally said 'yes' to. Instead of me trying to balance my priorities with things like grocery shopping, cleaning the house, etc., I outsource them so I can focus my energy of things that fill me up rather than deplepte me. Read more>>
Ericka Cameron-Carr | Founder/CEO of Jo-Anne's House Atlanta

In the past, my life was so busy that I had to pencil in time for myself. The pandemic has been devastating but it has also been very liberating for me. It has given me uninterrupted time with my family and the freedom to redefine myself as the world transitions. Living my bravest truth every day is how I find balance. Read more>>
Eva Lester | Mom, Wife + Business Owner

As a working mom, it sometimes feels like work-life balance is impossible. Back in my corporate days and when my daughter was a baby, I often felt like I was failing at both. I worked long hours, traveled a lot for business, had a long commute, along with the responsibilities of being a mother and a wife. Over time, the stress of it all became unbearable and I burned out. As a result, I had to make some scary changes in my life. I quit my corporate career to pursue my passions and to have more time for my family and wellbeing. In this new season in my life, I've learned to let go of perfectionism, allow myself to do nothing and be ok with it, and dedicate time for self-care without feeling guilty. But let's be real, as a business owner and mom, work-life balance is still a bit elusive. But, the biggest lesson that I've learned from this experience is to give myself some grace. Read more>>
Camille Wilson | Cocktail Blogger & Content Creator

I've been a working professional in a 9-5 work environment for over 10 years now. And I've always been able to strike a good balance between work and life. For about 8 years, I worked and lived in the same building. And through that, I learned how to be very intentional about my boundaries and how I spend my time. Additionally, I'm naturally a pretty organized person who does lots of advanced planning. But once I added content creation and blogging to my plate just over 2 years ago, I knew I had to reassess how I would strike that balance. At first, it was pretty simple because blogging was more of an escape, a passion project for me. But once I began to monetize my passion, I knew I would have to redefine what balance looked like for me because I didn't want my passion project to suddenly start feeling like a job I resented. Having a solid foundation in the way I balanced my work and life for so many years definitely helped. But I've expanded my definition of balance so that it includes being intentional about self-care and doing things that energize me regularly. Read more>>
Superstar Symone | Singer/Songwriter/Actress

So my work life is extremely hectic and time consuming. I actually work on someone else's job as well as pursuing my career as an artist which has turned into an entire job of itself. At first, it was easy to balance because I was used to working a regular job since at 15 and just having a huge desire to pursue a music career. So I pursued my career in my brain for years before it started to come into fruition. I only did things here and there towards my artistry. I've been working since the year 2005 and pursing the music career since 2010. The pursuit of music did not get serious until around 2013. Then it picked up tremendously in the year 2017 until now. It is a very tough balance because the job I am currently on is very demanding and time consuming yet it funds my dream career totally. I guess I'll say I think about the balance as one being necessary to the other. I would not be as successful financially in the pursuit of my dream without my current work life, therefore it balances itself out. Read more>>
Rachel Linkwald | Photography and Gallery Design

When I started out, I knew so little about the art of my industry. I was like many, I thought I could own a camera and call myself a photographer: schedule cheap sessions, take a ton of pictures, do some minor editing, and send the client an overwhelming amount of images. As I became more skilled, I found myself drowning in clients, because I was so cheap. One would think this was a good thing… BUT: 1. I wanted to start to take the images further artistically, but couldn't because I had too many on my hands. 2. I couldn't provide the customer service I wanted to deliver.
3. I had no time for myself or my family. People warn you that if you raise your prices (to a sustainable wage…), you will lose clients. Read more>>
Nicole Anderson | Brand + Web Designer

You can't do everything all the time, which took me a long time to figure out. Actually, I still struggle with that. Work Life balance isn't set in stone. Give yourself grace and allow the balance to give and take on either end as you need to. Some days the dishes will be done and the kids get to go to the park but no client work gets done. Some days my kids are on their tablets all day and we order takeout. Taking time off to reset your brain is super important. Being a creative, the worst feeling is being burnt out and like you aren't offering your clients your very best. Schedule time within your calendar to have breaks, and if you need to log off an hour early one day, then come back the next day with fresh eyes. Try to find a routine that works for you and your family. This may take some time to find and it may change as your phase of life changes but even a simple morning routine can help you feel more in control. Read more>>
Anisa & Casey Darnell | Interior Designers

As Yoda says, "Try? There is no try, only do" – We've learned and now believe there is no balance. Like watching someone on a tight rope who is adjusting constantly…it is a journey of constant give and take. For us, life moves at the speed of unpredictability making "balance" feel like a fruitless endeavor.
We build our legos by the rules and about the time we put the crowning brick on, a toddler trips and crushes our plans. Okay enough analogies.
There are however, core values we all decide to protect or we don't.
Values that govern our decisions & support our bigger purpose in any given season. So, for work life, when we are with a client we are fully present and engaged and then when we are home with our 4 daughters, we shut work off. And of course work keeps calling & we could easily trade family time for pushing company success – but that wouldn't serve the bigger purpose we adhere to – that family is the most important thing. Read more>>
Olivia Decherd | 2D Animator

My work-to-life balance used to be very uneven. When I was first starting college at SCAD ATL, I put all of my eggs in one basket and only focused on my work. All I let my brain think about was animation and I convinced myself that was all I needed. It took one of my friends to pull me out of my work schedule to hang out with a group of people who I now consider to be my lifelong friends. From that point, I realized that I needed to be scheduling time for the people in my life that I care about. Now when I don't hang out with my friends on Friday nights, I feel extra stressed until I can see them again. Read more>>
Meagan Collins | Private Chef & Owner of Kitchen Goddess Seasoning

Since becoming a mom this past November, my life has been all about work life balance. When my baby girl arrived Earth side, my focus was breastfeeding, sleeping, being a great partner, and revamping Kitchen Goddess Seasoning. I knew this new chapter of my life would be challenging and exhausting but I made a commitment to myself to take Kitchen Goddess Seasoning to the next level by April 2021. I did not to become one of those moms who forget about themselves or their dreams. So my partner and I created a schedule that would ensure I have time to create my art (seasoning blends) and have me time. My me time consists of meditation, yoga and sound bowl healing which assist in keeping me grounded and my creativity flowing. This experience has been one of the most challenging but very rewarding and confirms to me that I am capable to achieving anything. Read more>>
Kristen Schwartz | Holistic Counselor & Coach.

I delivered an oral presentation in my last graduate school class and shared my quest for balance. I remember the look on my professor's face, a look peppered with curiosity and confusion. I believed the myth of a work-life balance for much of my life and accepted it was out of my reach; the harder I worked to adjust the scale, the more unobtainable it felt. I yearned to find the sweet spot between self-care and self-progress. I wanted to have all the successes society deemed worthy and believed taking time to care for myself was wasting precious time. I didn't understand that long-term progress wasn't sustainable without self-care. For years, I would push myself; overwork, search for shortcuts and try things that weren't in my wheelhouse. I put every ounce of my energy towards proving myself until I crashed. Then I would shift my focus on self-care, again, overwork, eat too little; I'd go until the pull to build something returned. Read more>>
Brendan Michael | R&B/Pop Recording Artist

Balance is something that has been a heavy factor for me in my adult life as an artist/musician. I think as a child I took for granted how much I could pour into my music as well as how much was poured into me for my ability to be a musician. As an adult, you don't have that same level of privilege to just work on music 24/7. You have real life, bills, relationships, and just adult ass responsibilities that force you to create more balance. Since the pandemic hit I have really taken more stock over what is important to me in my life. Prior to the pandemic my balance was off because I was putting way too much time and energy into things that weren't what I really wanted. Nowadays we see just how quickly life can change, so I think it's super important when talking balance, that I am taking into account the things that I truly want for myself out of life. It's hard because it's a mixture of blending discipline with grace. Read more>>
Liz Frayer | President of Intrepid

I actually dislike talking about "work life balance." I feel like most people who are always in search of work life balance aren't in the right career. I work a lot and sometimes when I'm not working, I'm thinking about work. This isn't because I'm obsessed with work, it's because I enjoy it. It's become my job and my hobby. I get to meet and work with amazing people who need my help to solve big problems. It's quite fulfilling. Now have my priorities changed somewhat as I've gotten more mature? Absolutely. I'm more intentional about my time so that I'm not trading work for family time. I have a much better perspective and appreciation about what matters in the long term. Read more>>
Kyn Adams | Singer/Songwriter

Being an independent artist pretty much everything is on your plate. I also work a 9-5 Monday through Friday, so balance is something that I have gradually learned over time. i do believe God will not give me more than I can handle. I am a very organized person when it comes to business and getting work done. Now adding in music sometimes it is hard to keep the balance straight and not allow my 9-5 take away too much from me being creative. I will say that working out helps me to balance the emotions from my 9-5. Mentally it is draining somedays and working out lets me release that energy. With us also being in a Pandemic for the last year working from home I had to re-balance my self. Because now my job was at home. It was different but I literally kept myself on a schedule. Planning out the day and setting time aside for me, work, and all things music. Balance is key in life for me. I wear so many hats and I do not want to leave no area neglected. Read more>>
Opal Harris | Founder of Flora Anns, Incorporated and Air Traffic Control Specialist

Lets start with my original definition of work-life balance was Work…Live… Sleep when I can… Stop and smell a rose or two when I can… Eat and repeat! My body took it for as long as it could before it started saying 'Waaiiittttt a minute! What about me?!' I slowly but surely started to realize that I needed to find a new definition to work-life balance. So I started incorporating a schedule, self care and the word NO! I used to always be available at everyone's beck and call and whenever an opportunity presented itself to be of service for someone but I no longer say yes all the time. If saying yes is going to take me from my family or effect my physical, mental, emotional or spiritual health then I politely pass up on the opportunity and try to refer them to another organization for assistance. I have set boundaries that protect my peace and happiness and in turn I have actual been a happier and more efficient person, ironically. Read more>>
Jessica Korthuis | Founder/CEO, Sohuis

Being a working mom and two-time entrepreneur, "balance" is something I work on all of the time. I've come to realize that balance doesn't actually exist, and most of the successful women that I know who try to find balance end up creating more internal friction because they're searching for a "thing" that doesn't actually exist. It may sound like semantics, but integration is term that's resonated with me more and more over the years. Integrating my home and work life in ways that bring me joy -that's what it's really about. I heard this some years ago and it has stuck with me ever since (I wish I could remember the source), but it was a woman speaking at conference and this was her response to how she "balances it all." She said, "you have to understand that you're endlessly juggling, and what you have to do is understand which balls are made of plastic, and which balls are made of glass." Read more>>
Olivia Arnold | Food Insta-Blogger & Director of E-Commerce

I don't create hard lines between work and life because I like to work! So, it is an important part of my life and personal satisfaction. I work when I need to work, and I enjoy other activities outside of work when I don't need to be working. With a full time job as a Director of E-Commerce at a CPG company in addition to my Instagram (plus a toddler!), I have to get work done throughout the day and at times outside of the traditional workday. I don't stress about that or create unenforceable boundaries. Read more>>
Sarah Miller | Custom Pet Portrait Artist

I used to work all day long. If I wasn't still doing some sort of work at 10pm, I felt guilty and like I was falling behind. Keeping up that energy felt manageable in the first 2 years (and because I was 22). But 2020 was the biggest shift in work life balance for me yet! The pandemic gave me some perspective to look outside of my work for self-value. Now that all my social life and weekend distractions have shrunk, I realized I had to find other ways to give myself joy and peace. When I started educating myself on other passions outside of work, it felt better to stop working at 6pm and work on being a more rounded person. And it gave my painting wrist quite a nice break!. Read more>>
Adam Klein | Singer/Songwriter and Actor

My work life balance has definitely changed over time. I make no claims of having achieved my desired balance, as I'm a work in progress, but I think I'm moving in the right direction. I've got a young daughter and I work a job outside of the arts, so my goal is to create a fulfilling work-life balance in which I carve out the time for my creative efforts while also enjoying quality time with my family. Being more home-bound now, in part due to the pandemic but mostly to my life as a family man, I get the value in routines, simplicity, and making the time and space to dig in to the work of creating. I play the game of the "business" side of music and arts— time on social media, updating websites, preparing properly for my releases— I do want to maximize the reception and reach of my output as best I can. But I'm happy to be beyond the daily hustle and grind. It's more in my nature to just try to do quality work for the love of the work itself. Read more>>
Natalie Palmer-Osorio | Stop Motion Animator, Illustrator. and Luthier

It may seem counterintuitive, but my work life balance improved so much once I got a full time job outside of my creative field (animation). Back when I dedicated all of my time to my freelance work and my Etsy shop, I would completely overwork myself while somehow getting less done. Now I have a full time job that easily pays my bills, so the weight of totally relying on my work selling is off of my shoulders. I can take on freelance projects that actually excite me and fit into my schedule and if I have a lot going on, I can temporarily close my shop and open it back up later without stress. I know plenty of artists who rely on freelance and independent work and it works out great for them. It just was not the right path for me at this point in my career. Relying totally on my art to support me meant that every moment that I was not working was a moment that I was losing money and exposure. This mentality meant that even my down time was stressful. Read more>>
Carrie Joy Osborne | Southeast Wedding Photographer

Balance is something I really value in my life. My work life balance recently changed dramatically as I welcomed my daughter, Eliana, into our family in the second half of 2019. While having my daughter is definitely the hardest thing I've ever done, I've been amazed by the strength and growth I've seen from the experience of motherhood spill over into the business side of my life as well. I found a renewed sense of passion and purpose in my work that helped kickstart this newest chapter in my business. I aim to live in the sweet spot between running my business and serving my clients well while also making memories and spending quality time with my daughter and family. In this season, I've found that I'm a lot more intentional in what I say "Yes" to and in how I spend my time, which is such a wonderful benefit! Entrepreneurship and motherhood is something I'm really passionate about and it's been such a joy encouraging other creatives and entrepreneurs to embrace both sides and know that they can thrive as both a Mama and a business owner. Read more>>
Kamshuka | Wellness Coach, Mindfulness Practitioner & Author

I often hear my clients say that motherhood or entrepreneurship or even just life can feel like we have to constantly put on different hats. I've noticed over the years that balance is usually a seasonal requirement. It keeps changing in every season. Personally I get overwhelmed at the mark of changing that many hats to accommodate love, creativity or even just sanity. I' prefer to find HARMONY instead of balance because often our balance is tied to a motivation. Why we do what we do or Who we do it for or why we have to do any of it. Balance can be exhausting at times. Harmony allows us to flow and let go of what isn't working in the season you are in. Read more>>
Racquel Wyatt | Naked & Unashamed CEO

I believe that balance is absolutely necessary in order to have a successful business & life. Especially in my field, I run this brand completely electronically. So I have to learn how to come to a good stopping point while I'm working & shut my devices off (laughs). I know for me, once I'm overwhelmed I'm not productive. Read more>>
Sydney Davy | CEO of Taylor'd Media, Social Media Marketing Consultant

Working for myself from home, even prior to the pandemic, gave me freedom in my schedule that I hadn't ever had and it honestly wasn't great for me in the beginning. I used to force myself to work when I felt like everyone else was working, yet, I'd take breaks that may have lasted 48 hours simply because I couldn't figure out how to discipline myself properly for a "successful work week." It was when I finally learned that giving my mind and body control over my work schedule was the healthy and more productive route for me. As a creative, it's important that I work when my mind is feeling juiced up and ready to give me the good stuff. Just as important, I've learned that resting my mind and body when they clearly need it allows me to really perform at my best and produce the content my clients expect of me. My work weeks now mostly look like Monday – Friday, 9am to 3ish pm, but I'm now totally comfortable adjusting it as needed to stay healthy. Read more>>
Ashley Padilla | 2D Animator

When I went to art school, I had no idea how to manage my work life balance at all. I was so involved in my projects that I barely had a social life. I was always just holed up in my room, doing homework late into the night. I had roommates, but they never saw me because I was always in my room like a hermit. I didn't make many friends in school because I didn't seem to have the time to go out and socialize. It was exhausting and really depressing. That was honestly my biggest regret in school. I faced burnout so hard that after I graduated, I got a job as an animator at a studio, but I had to quit a few months later because I was too exhausted. I lived two hours out of the city, so I was making that commute five days a week, and I only had about two hours after work to eat and relax before I went to bed and did it all over again. It took a huge toll on my mental and physical health, so I decided that I was financially stable enough to quit that job and become a barista at my local coffee shop. Read more>>
Trakeeta Duggan | Licensed Esthetician

Over the past year a few things has changed. So a little background about me is that I have a full time job as a Quality Inspector at a local warehouse and on my days off I run my day spa. At first I was wearing myself out because I didn't have a schedule. I later found out that it was less stress for me if I plan out my days. So I started to take a day towards the end of the month where I sit down and plan for the upcoming month. A few things I plan out is my work days and hours at the spa, make a social media posting schedule, make notes of any special events/holidays for that month, schedule for my monthly bills/expenses, etc. I also schedule out my personal life during this time. It help me out a lot because I knew in advance what I had plan for the month and I wasn't stressed out /overwhelmed because I make sure I balance out separate time for myself and to building my business. I think having balance is very important so you wont overwork yourself to the point where you don't get a chance to enjoy life. Read more>>