Meet Sandra Tanner | Health Coach, Blogger, Vibration Plate Fitness Instructor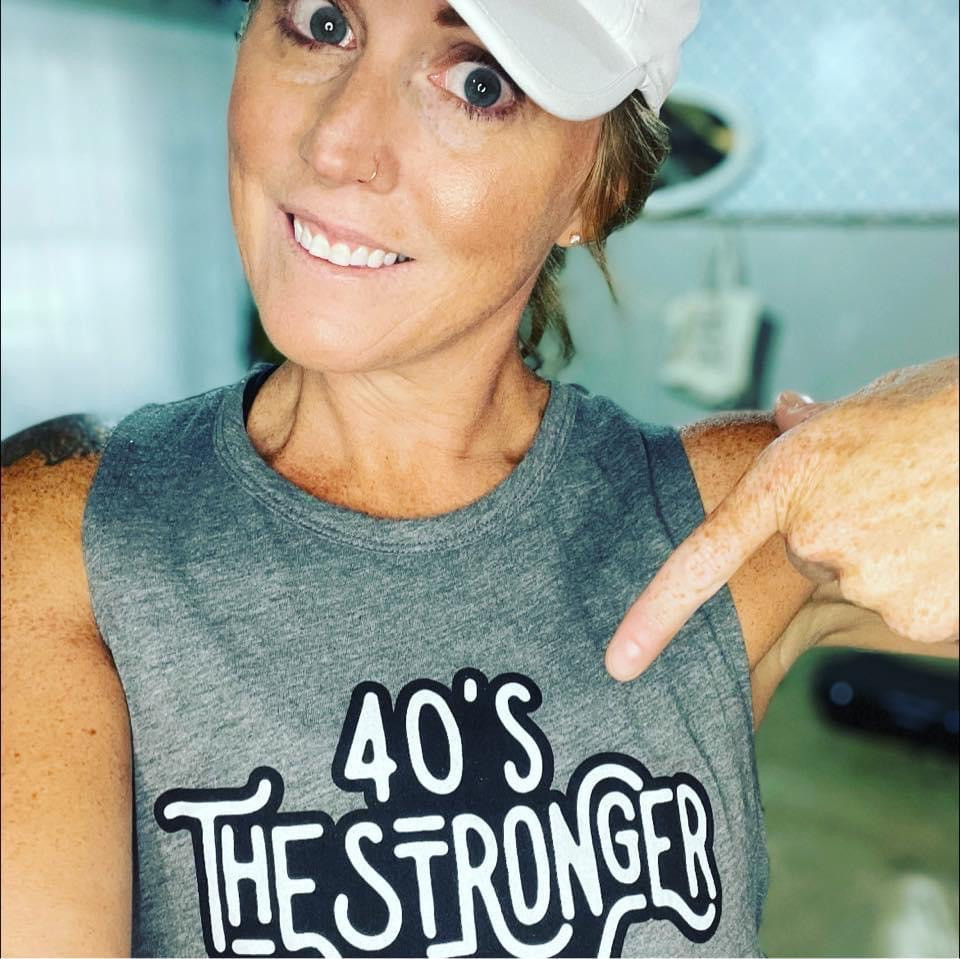 We had the good fortune of connecting with Sandra Tanner and we've shared our conversation below.
Hi Sandra, what is the most important factor behind your success?
The most important factor behind my success is my passion for helping people. My core value is serving so that's what I focus on in my business first. Because i'm so passionate about implementing this aspect into my business, I always give people more than what they pay for or expecting.
I don't look at the money. In fact, money doesn't motivate me. Seeing how I can help others and impacting lives motivates me.
Getting messages from people who are thankful they found me because i'm solving their problem makes me happier than seeing my Stripe (payment) notification on my phone.
Don't get me wrong, there's nothing wrong for making money. I love the fact that I make money doing what I love (helping people), but making money gets old, helping people never gets old and it makes you feel good which is also good for your health. WinWin!
What should our readers know about your business?
My name is Sandra Tanner and I am a blogger, certified health coach, wellness advocate, and vibration plate fitness instructor. I also mentor others on how to take their business to the next level.
My journey actually started 16 years ago but i didn't know it
My first husband had emergency brain surgery when our 2nd child was just 2 weeks old. He developed what was called Adult onset idiopathic hydrocephalus. A long story short, his health declined over the next 5 years .
Within that time I remember trying to find out why this happened and what we could do about it besides watching it happen. Also during that time, i was in my mid 20's and running on fumes to care for him and our 2 kids under the age of 6. I worked 3 jobs most of the time and I wasn't taking care of myself. I gained weight and was starting to feel the effects.
When he passed I remember thinking
1- Was there more i could have done
2- My kids don't need to lose another parent due to health problems.
I never would have thought by watching someone in this condition would be the start of a new journey.
So i decided to make changes. I started working out and studying about the body and how food had a major impact on us.
Fast forward many years later, I remarried, had another child.
My husband and I befriended a couple from church and we instantly became best friends. We shared the same interests in health related topics.
One day Todd sent me a text tell e about a project he wanted to start and asked me if I wan interested in helping.
I met him at his office and listened to his ideas and how I could be apart of it. When he told me the name of the project I instantly knew I was all in.
He shared how he wanted to create a place where people can come and get information on how to be healthier and get educated on health related topics.
That's when Optimized Life was created.
That was December 2019. My job was to start writing blog posts. Sounds easy right? Well, when you haven't the slightest clue on what all is involved, not so much.
There is so much that goes into writing quality blog post. There's research on the topic, keyword research, doing research on what's trending and knowing what people want. Then there's SEO, meta description, images, linking, so on and so on. Trust me, there's so much.
I didn't know anything about any of it. Guess what I had to do…. learn how to do it.
I would write about the latest health and wellness products, supplements or tops on how to be healthier and live longer.
I remember in the beginning being so proud of my writings because I checked off every box and did all of the things i needed to do before I hit the "publish" button.
Then, nothing… I felt like I was talking to no one! I constantly felt defeated and questioned if i was good enough. I can't even count how many times I went through imposter syndrome. I'm not going to say i don't still.
I spent the first year really learning. The second year i felt more comfortable writing so I started incorporating Social media and marketing into the business. If i learned anything it's to find what social media platforms work for your business and just focus on those. Me, I focus on Youtube, Pinterest, Tiktok and Facebook. I tried to do all of them in the beginning but i felt overwhelmed. There's no point in spending time on something that's not working. The other thing i focused on in 2021 was leveraging these platforms to build my email list. Of course we use Clickfunnels!!
I got my health and fitness certification specializing in individuals over 40.
2022 has been amazing and is a year of growth. Not just for the business but for myself as well. I found the thing that was missing and man has that made all of the difference in the world. Clarity, consistency and community.
I added a new addition to the business. Vibration Plate Fitness. A couple of years ago I wrote an article on Whole Body Vibrations and i became obsessed by the end of my research so I started using a vibration plate. At first I would just stand on it to get the benefits then I started doing some workouts on it. I took it one step further. I used my knowledge on whole body vibrations (because remember, entrepreneurs get obsessed with what it is they are doing and learn everything there is to know about it) plus my understanding on how our bodies work from my health and fitness coach training and i started doing workouts on my vibration plate that deliver fast results. I would tell my friends about it and they would buy one. Then i noticed something that happened with almost everyone who purchased one. They didn't use it because they didn't know what to do with it. I saw this over and over again.
So, as an entrepreneur, I solved a problem.
I started making videos showing people things they can do on their vibration plate as well as videos explaining the benefits and how to use it.
I had such a great response so I made a private facebook group called "Shake your way to optimal health" and I made a 14-day free challenge that would give people different workouts to do each day using their vibration plate. I had 5 people my facebook group and join the 1st challenge that started 1/1/22.
Then i created a 31 day "Commit to be fit" program for the people who completed the challenge.
Now, just 4 months later i have almost 200 (and growing daily) members from all over the world who found me on youtube, tiktok, Pinterest or heard about it from a friend.
I have created such a unique and impactful program. You will not find anyone else who is teaching people how to Optimize their vibration plate the way I do. I go live almost daily and workout with my group. I do fun competitions with them, educate them, relate to them, help them, listen to them, help them solve problems and genuinely encourage them.
It has helped busy moms and women (and even men) who don't have time to take 2 hours out of their day to go to the gym. I'm just 15 minutes, i am giving them results as if they worked out for an hour.
I have learned a few lessons throughout my journey. Don't skip steps, be patient in the process, trust the process, and the most important one BE CONSISTENT.
When i think back over the past few years, i am most proud of myself for not giving up and quitting. There have been times where I questioned if I was good enough to take us where we are trying to go.
My journey hasn't been all fun and easy. There is a lot to learn about being an entrepreneur. As i mentioned in the beginning, loving what you do is so important because when things do get hard (and they will) your passion for what you're doing is going to be the thing that gives you the energy to push through the tough times.
It was also hard to navigating through the times where I wasn't using my strengths. Not everyone is perfect at everything and being an entrepreneur will quickly point out the areas you are weak. Many will tell you to focus on what you're good at and while that is true, that's not where growth is. We will never grow being comfortable. Growth is found when learning how to do the things you are weak in. I always say, "if you haven't cried many tears over your business, your not a entrepreneur ". I am so thankful for my business partner and mentor. Todd is probably the smartest person I know. He taught me that if I don't know the answer, i need to look for it myself. He has given me the freedom and grace to make mistakes. Because of that, i have learned so much about business, marketing, and other aspects of being an entrepreneur.
What I want others to know about being an entrepreneur is
1. you have to be obsessed with whatever it is you are doing and learn all you can about it so you can be the best.
2. Use that passion and knowledge to solve a problem. Entrepreneurs solve problems so they can step in and help people. If you can do this, the money will come.
3. Add value and over deliver. Give people more than what they are expecting.
As I look back over the last 3 years, Optimized Life has grown the most within the last 6-9 months. It took time to learn and it took patience to wait. I get so excited when I think about what the rest of 2022. So many ideas and plans for the future. We have plans on creating our own supplement line very soon. We want to continue to impact lives and help people live healthier and longer lives by giving them the resources they need and educating them on ways they can make changes in their lifestyle so they can live an Optimized Life
Let's say your best friend was visiting the area and you wanted to show them the best time ever. Where would you take them? Give us a little itinerary – say it was a week long trip, where would you eat, drink, visit, hang out, etc.
I would take them 3 different places since we have many days together.
The first place would be downtown Woodstock. That's my local hang out spot where my husband and I love going to day and/or night.
During the day we would walk around and look at all of the shops and boutiques.
We would grab lunch and maybe a drink from one of the many local restaurants.
Then stop by Kilwins for a scoop (or 2) of ice cream.
At night we would go to Madlife and listen to live music while we enjoyed a delicious meal.
Day 2 I would take them up to Canton where i would show them the newest up and coming area The Mill on Etowah .
We could go kyaking down the river, grab lunch and do some more shopping! This place is awesome!
Day 3 we would go to Kennesaw Mountain and go hiking.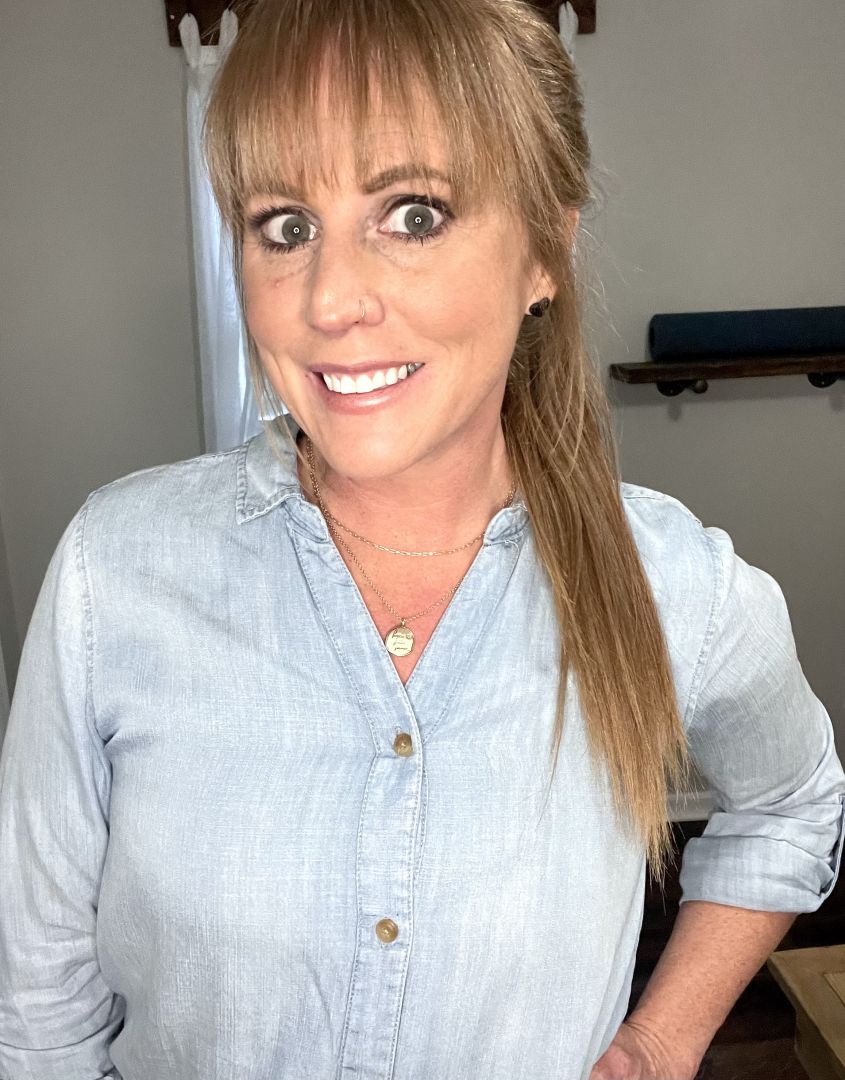 Who else deserves some credit and recognition?
Yes! Todd Dickerson and my husband Ryan Tanner
Website: www.optimizedlife.com
Instagram: @optimizedlife365 and @theonly_sandratanner
Facebook: @shake your way to optimal health (private vibration plate fitness group) And @optimizedlife
Youtube: Optimized Life
Other: Pinterest @optimizedlife
Nominate Someone:
 ShoutoutAtlanta is built on recommendations and shoutouts from the community; it's how we uncover hidden gems, so if you or someone you know deserves recognition please let us know 
here.