Meet Monica Johnson: Founder & Owner MARJ Consulting, LLC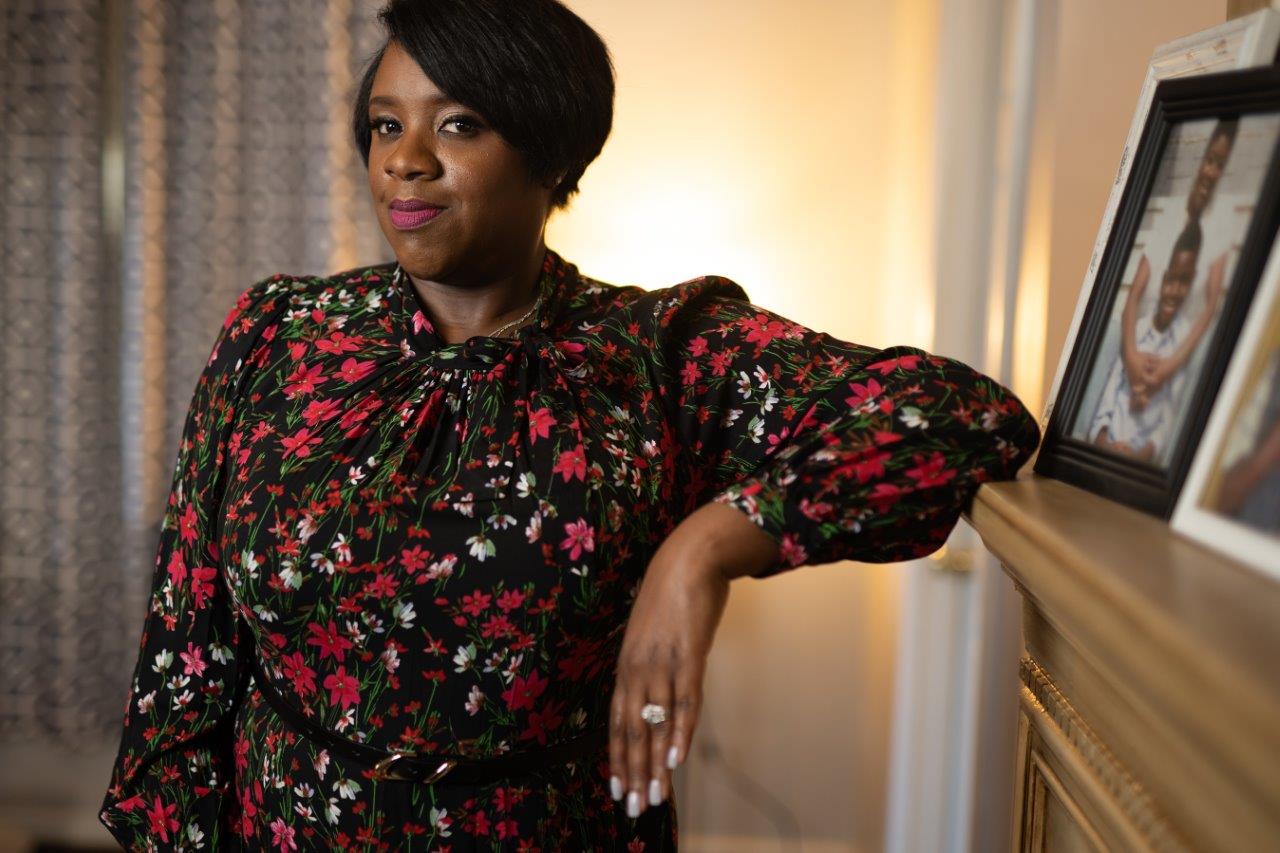 We had the good fortune of connecting with Monica Johnson and we've shared our conversation below.
Hi Monica, we'd love to hear about how you approach risk and risk-taking.
I believe successful people, particularly leaders, take risks. Mot people by nature are risk adverse. It is much more comfortable than stepping outside of your comfort zone to something unknown. However, I have learned over time that the less you become fearful of failure and learn that failures are lessons the more comfortable you become. I have taken huge risks, like quitting a job and starting a previous business that ultimately did not succeed. I thought what was the worst that could happen? Well, I ended up in a lawsuit over a dispute with a business partner and eventually dissolved that business. that was 15 years ago. Since then I have had better jobs than the one I quit, written a book, published that book, and started a consulting business. People ask me all the time if I regret the initial business move from 15 years ago. The answer is always the same. No I do not. That experience taught me more lessons than any graduate school could have. It is likely because of that experience that I began to be more comfortable with risk taking. I also believe, the universe makes way for you, your gifts and your purpose. We often need to go off course in order to be put back on track.
What should our readers know about your business?
MARJ Consulting LLC is the business structure behind "Monica Johnson" the brand. Through my brand I focus on professional speaking enagements, development & facilitation of workshops, seminars and Masterclasses for leadership and mental health. I am a Licensed Professional Counselor, an Independently Published Author, Lecturer and Expert in mental health and leadership with over 24 years of experience including working in a variety of executive leadership roles within state government and numerous of settings in private, for profit and non-profit organizations. Right now I am most honored to be able to use my platform to help other people deal with the trauma of race related issues plaguing our country and the impact the COVID-19 Pandemic is having on all of our lives. I am going through the same experiences as many others and have been using my platform to provide webinars to support our communities. Over the past four weeks I have used live features on social media to provide Monica Johnson & Friends Presents: "Mental Health in a Pandemic" (which had 3.1 k views) and then we followed up with "We Are Not Ok: Compounded Trauma & Grief In a Pandemic" (this has so far reached 1.4 k views). I was proud to bring in additional colleagues as we jointly discussed these difficult topics AND provided strategies for coping during this complex times. I continue to think about ways to use my experience plus my daily realities to help others where I can. It helps me as well! In short what people should know about me is that I believe in connecting with people and if I am able to do that by helping others become better leaders, humans, neighbors, etc. then my work here will be done.
Any great local spots you'd like to shoutout?
I am in the southern suburbs of Atlanta. My favorite place is actually in Atlanta and is Agave Restaurant. We'd definitely go here because a) I love to eat b) I love margaritas and c) I have never had a bad experience, they are always consistent. I highly recommend them!
The Shoutout series is all about recognizing that our success and where we are in life is at least somewhat thanks to the efforts, support, mentorship, love and encouragement of others. So is there someone that you want to dedicate your shoutout to?
I started my consulting firm with a lot of ideas of what I wanted to do. I was sort of all over the place bursting with ideas. I started working on a curriculum for a workshop idea that I had for women in leadership. The idea was to build the curriculum and start doing workshops. I checked those boxes pretty easily and that was as far as I got in terms of the strategy. A couple of years ago I had just completed my workshop and an attendee came up to me at the end. Her name was Linda Larsen. She was a motivational speaker who was at the conference I facilitated my workshop at. She just happened to decide that she would sit in on my workshop since her speaking slot wasn't until later in the day. We had never met before, but at the end of the workshop, she came up to me and said, "please tell me you have a book that goes with this workshop"? While it was posed as a question, it really was more of a statement! I told her I did not have a book and the idea of writing one made my stomach hurt a little. She pushed back and strongly urged me to reconsider. I had written a book before, but never published it. Heck I had even won a writing contest in elementary school. But for some reason the idea of writing a book AND having other people read or critique it was scary. Linda offered to talk to me and give me some advice. It is important to know that Linda is a VERY busy lady! But she took about one hour out of her life to talk to me about my goals, vision, and this book idea. I can honestly say that had Linda Larsen NOT have crossed my path there would be no "Fab 30: Critical Leadership Lessons for Women" book by Monica Johnson. My shout out is an easy one, thank you Linda Larsen for dropping into my orbit and gently nudging me to dream bigger.
Website: www.monicasjohnson.com
Linkedin: https://www.linkedin.com/in/monica-johnson-52667a192/
Twitter: https://twitter.com/mojohnsonspeaks
Facebook: https://www.facebook.com/monicadashjohnson/
Youtube: https://www.youtube.com/channel/UCoVkp6UcpcHS0aMqCOwqdZA
Image Credits
Trey Langston