Meet Amy Fuchs: Entrepreneur, Realtor & Mom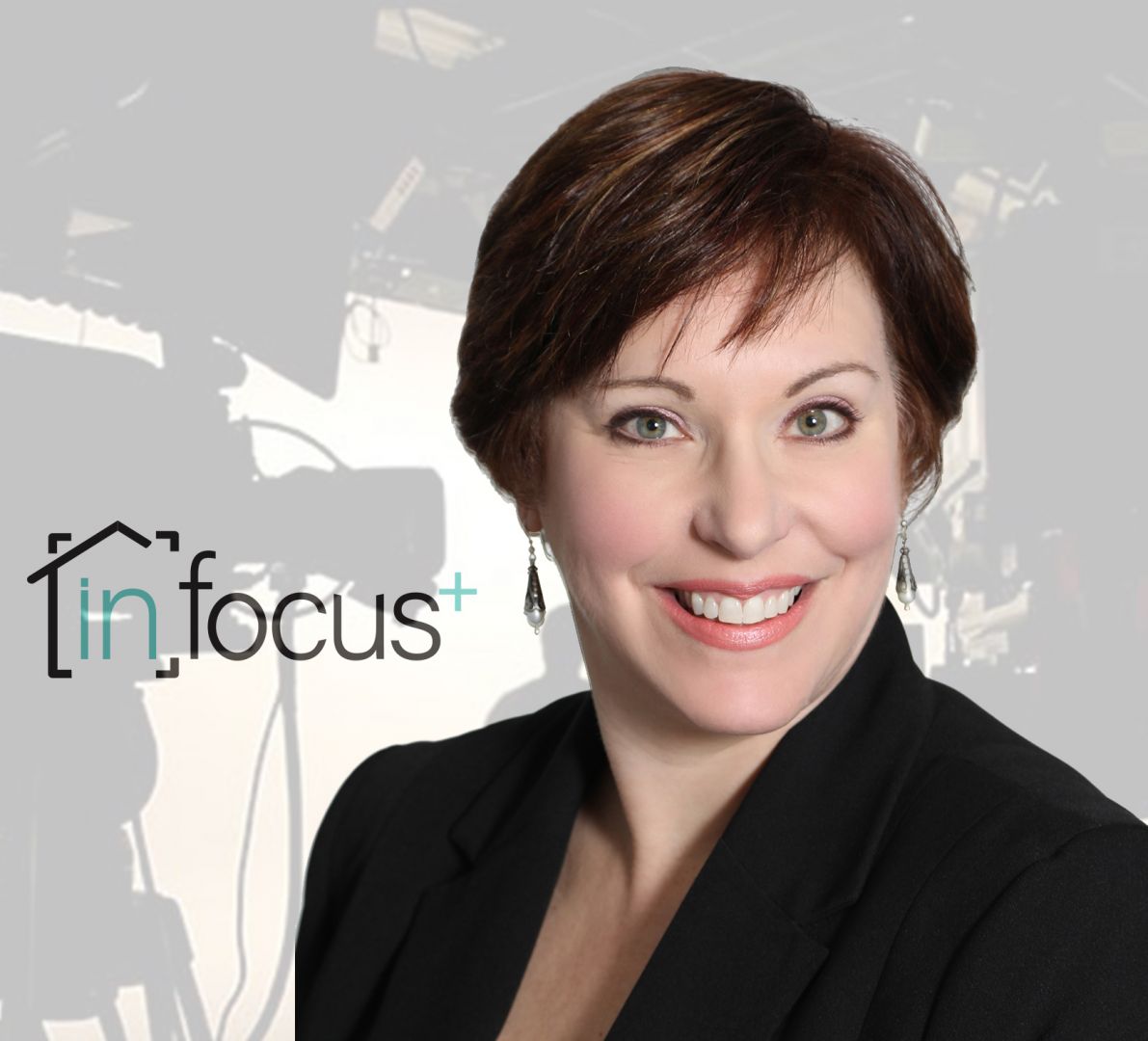 We had the good fortune of connecting with Amy Fuchs and we've shared our conversation below.
Hi Amy, what role has risk played in your life or career?
The adage of no pain no gain comes to mind also No Pressure No Diamonds rings true. Without risk, there is no opportunity for success. You must leap forward to reach for potential growth. I think having the strength to leap forward is a common trait in Entrepreneurs. Those with a strong Entrepreneurial Spirit are willing to leap. However, to be successful you must first look where you will be landing so you can ensure you will land on your feet and be able to stand up tall. InFocusPlus grew out of a business we were already experts in, the Real Estate Industry. Amy Fuchs and Jen Falk were successful top-ranking Realtors in Atlanta when the Film industry started arriving. Recognizing the special need for housing cast and crew and the need to easily find the right On-Site Filming Location in a city where the infrastructure was lacking became apparent to Amy and Jen. Having that strong base in Real Estate to grow from gave us the energy and ability to leap forward and land on our feet. Having this strong base in business along with a supportive circle of loved ones around you who hold you up during struggles, cheer you on to reach higher and support you so you have a solid base to push off from. Success never comes in a straight line. There are highs and lows. Some lows are very low and some highs take you a little too close to the sun and you have to be careful not to be blinded. In the end, support from all sides and a true love for what we do keeps us moving forward and tweaking the wheel as we go to make sure our product is what our client wants and needs and that we can provide outstanding service always.
What should our readers know about your business?
How can we help you? This is what our business is all about. As Realtors we saw that the Entertainment Industry was coming into our market in droves. However, the industry is young in our area and we quickly realized there was a gap in Real Estate Products that the entertainment industry truly needed. We talked to the Producers and Scouts and Production Assistants and asked – How can we help you? What is that you need most? We found three needs they had that we could provide for them. From this InFocusPlus was born. Our motto for the Entertainment Industry is "Your Script Is Our Business Plan." As Realtors we are experts in housing in Atlanta and surrounding areas … need a house that looks like we are in Florida – No Problem! Need a location that is surrounded by mature trees and has a long driveway… No Problem! Need a Southern Style Mansion … again and again and again we say No Problem. We are able to lead them right to the solution. We house our growing inventory of properties at InFocusPlus.Com which allows Location Scouts and Production Assistants to search for on-site filming locations and housing for cast and crew from the comforts of home. If they don't see what they need, again No Problem, just call us so we can go out and find it. We tap into our vast network of Realtors to bring the client what they need and we do it quickly. To top it off, our business model does not charge production for these services. We are paid by the property owners so we are not adding to their budget. How amazing is that! For property owners, we bring them the opportunity to turn their property into an income producer and are a much more appealing option for someone with a furnished rental than your traditional Airbnb style sites. Our leases are generally longer, so there is less downtime without revenue and our clientele work long hours so often there is low wear and tear. We offer a place to have a free property ad for housing options from $1,000 to $75,000 per month. It is a win for all!
One of the things we are very proud of and makes us quite unique is our Community Engagement aspect. Our goal is to help productions integrate into the communities they are working in with the most positive of results. We work hard to help bring revenue to local businesses and help the production resolve any needs with local resources. This connection to our local markets is something of great pride to us and something that makes us just a little bit different and perhaps on some level a bit more special than some of our competitors.
We are in expansion mode again now that the world is opening up again. As long as it is deemed safe for everyone our national and international expansion continues. We are now available in Atlanta, Gwinnett, Madison, Covington, Savannah and Tybee Island in Georgia. We are also open in Orange County/ Hudson Valley in New York and New York City as well. We will be in 4 more cities before the end of the year. In addition to coverage areas we are working with some corporate giants right now to bring hotel buyout options to studios and we are working on other deals to help solve other developing needs in our industry as we learn how to work safely in our current environment. Stay tuned for more developments on this.
Any great local spots you'd like to shoutout?
Atlanta offers diverse entertainment options from family day trips with the kids to exciting nightscape for the young and young at heart. Families enjoy Stone Mountain, various parks and hikes, museums, and theme parks. However, one of my favorite spots for a day with the family and kids is the Atlanta Zoo. It is just big enough and just small enough to really enjoy a day in the sun with elephants and alligators and tigers and bears. I am also excited to go to the Yellow River Wildlife Sanctuary that just re-opened. For a more adult night out I love the Botanical Gardens in the Morningside area. There are tons of great restaurants all around and then we would go for a walk through the luscious gardens. We would enjoy some wine while we walked around and enjoyed the scenery and warm summer nights of Georgia. On the weekends I would take a little stroll to Duluth, Ga. The center of town there is quaint and fun. The kids can enjoy the town green complete with water features. We could have burgers and a Coke or one of the brilliant Stouts at the Good Word Brewery. Saving the yummiest for last we would walk over to Crave Pie for a mini Jack Daniels Apple Pie for dessert. If we are lucky, one of their great Art Festivals or Food Truck events will be happening while we are there.
The Shoutout series is all about recognizing that our success and where we are in life is at least somewhat thanks to the efforts, support, mentorship, love and encouragement of others. So is there someone that you want to dedicate your shoutout to?
Without a second to think about this answer, I know this is my business partner Jen Falk. My business partner has been by my side from the beginning. From the second that lightbulb lit up above my head and the concept of InFocusPlus was born Jen has believed in the idea and in me. She is my right hand and an equally balanced partner whom I can bounce ideas off. We each have strengths in different areas that complement each of us very well. Together we make a whole and create a powerful and dynamic team. However, Jen and I would both have to give a shout out to our circle of influencers as they have helped catapult us as we reach for the stars. InFocusPlus is run by a team. Caroline Ficken is our Media Support and develops our online presence. Petra Murnia is our office and client specialist keeping us organized, on track, and helping keep clients informed and up to date on projects. In addition to our team, one of the things that make us unique and able to pivot with a moment's notice is our ability to leverage our vast Real Estate contacts and the support of our broker as we expand across the US and the World. Without the support of our Real Estate partners at Keller Williams, we would not have been able to pivot so fast and expand so quickly. Their support is immense. I would be remiss to not mention the overwhelming enthusiasm and interest from the entertainment industry and the the excitement from various property and homeowners.
Website: https://infocusplus.com/
Instagram: @infocusplus
Linkedin: https://www.linkedin.com/in/amyweissfuchs/
Facebook: https://www.facebook.com/InFocusPlus/
Other: www.familyhomesga.net