Meet Mikael Trench: Stop Motion Animator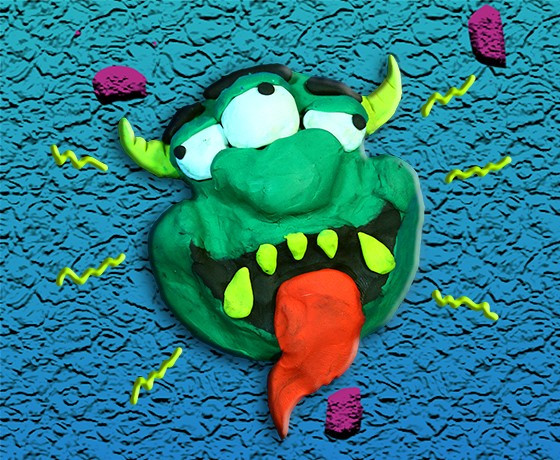 We had the good fortune of connecting with Mikael Trench and we've shared our conversation below.
Hi Mikael, let's start by talking about what inspires you?
So many things. Being someone who loves both animation and writing, I am drawn to real life and the quirks that come from so many aspects of it. The people around me and the interactions I have on a day-to-day basis inspire so many of my creative choices and decisions, I've been trying to get more in the habit of noting down funny lines or interactions I have throughout my day and refer back to them when coming up with ideas. Even more than that, it's always a rewarding process to translate a specific real life experience into something that others can find to be universal in its meaning.
I also like staying fed by watching as many movies as possible and varying my experience greatly through my viewings. Over the past six or seven years, I've been taking greater efforts to watch films out of my comfort zone and it has turned me into a massive cinephile. Although I love film of all eras and genres, my heart lies in classic sci-fi, fantasy, and horror, especially monster movies, with the works of Ray Harryhausen, Japanese Godzilla movies, and similar creature features being my biggest influences. The original "King Kong" from 1933 remains my favorite film of all time, it sparked my imagination as a young 8-year-old and got me into wanting to do something creative, eventually inspiring me even more as I took bigger steps into wanting to pursue stop motion and filmmaking as a career choice. Every time I see it, I notice something new that makes me love it even more and jolt my brain into wanting to push myself further.
Alright, so let's move onto what keeps you busy professionally?
Saying what I do always feels like it should be simple, but whenever I'm posed this question, I never feel like I can put it together so easily. But to get to the meat of it, I am a stop motion animator and filmmaker. Stop motion is a filmmaking medium that has lured me in its trance since I was young, with the 1933 "King Kong" shaking me to my core in its technical mastery, and the Wallace and Gromit films, works of Ray Harryhausen, and even episodes of "Robot Chicken" (which I would secretly watch late at night to scar myself) captivating my imagination even further. Even if I didn't know how these works were created, I could tell that there was a unique quality to them that stood out from the mass amount of other films or cartoons I was also seeing.
It wouldn't be until middle school when I started practicing in the medium when in 2011 (10 years ago holy crap) a school friend showed me how to make simple animations using apps on a smartphone. From there, I was hooked and we spent a lot of time making fun home movies on weekends with one another, some in live action, others in stop motion, and many times using both mediums. I had never intended at that time for it to be a profession for myself, as I was determined to either work as a vet or wildlife biologist for the longest time, but I continued to do it on the side as a hobby of sorts. In early high school, my friend group had all gone separate ways and I couldn't find people in high school who I connected with in a way that I wanted them to help me make any films. It was a lonely time overall, but I still managed to make some films when I could and was determined to make them better than ever, focusing more on making films with my Godzilla action figures, but none of them ever came out especially good as you can imagine.
The second half of junior year of high school was when everything changed, through a combination of events. One was watching my first Quentin Tarantino film, "Django Unchained", which turned me into becoming a massive cinephile who wanted to explore more outside of my monster movie comfort zone. Second was discovering that you could actually study animation/filmmaking at college when I visited the Savannah College of Art and Design with my brother who was considering going there for sequential art, but eventually never went. Third was one of my dogs passing away that made me realize just how emotionally heavy it would be to work as a vet.
And the final nail in the coffin that ultimately shifted the switch in my mind was the creation of what I like to consider to be my first "real film", "Of Cat & Creature", a six minute stop motion short about a mustached cat scientist who must fight off a dangerous monster that escapes from his laboratory. This short, while hilariously crude looking at it now, was the refreshing wake up call I needed that made me realize that filmmaking was my passion and something I had to pursue no matter what. Creating an original set of characters, crafting the film bit by bit each day, and even eventually showing it in two film festivals that summer showed me just how rewarding this process could be and I only wanted more.
From then on for the remainder of my high school years, I continued to craft various films and projects, the two most significant alongside "Of Cat & Creature" being my 21-minute long fully stop motion film "King Kong vs Prometheus" that was based off a lost idea by Willis O' Brien (the original stop motion effects artist behind the original "King Kong") and "The Tree That Refused To Fall", an environmental horror stop motion short I created for my high school senior project that would eventually go on to be featured in numerous film festivals over that summer and get me a little noticed. Following high school, I enrolled in SCAD Atlanta to receive my Bachelors of Fine Arts in Animation, which I succeeded to do in 2020.
During my time at SCAD, while I experimented in other forms of animation and art here and there, I always came back to stop motion as my preferred art form and I would find numerous opportunities to expand upon my stop motion passions while there, becoming somewhat of a leader on campus in teaching others about the medium given SCAD Atlanta's shallow pool of stop motion resources available as compared to the Savannah campus. In junior year, I became President of the Stop Motion Club, where I led alongside a team of officers in creating workshops and events for SCAD students to dip their toes into the realm of stop motion. At this time, I was also continuing to build my repertoire of cinema and used the opportunity to also host film screenings at the club of more obscure stop motion films that I love including "The Adventures of Mark Twain" and "Mad Monster Party". I also helped on more specific projects, including being the animation director on a cutout stop motion project hosted by Turner Entertainment for the animation department, where we were tasked with creating a bumper for Turner Classic Movies within 24 hours, as well as directing the stop motion segment for an unfortunately never completed opener for the SCAD Atlanta Animation Society Atlantamation Festival.
My largest project while at SCAD, however, was working on my senior thesis film, "To Love a Ladybug", a stop motion short about a dying cockroach in the alleyways of Paris who reminisces of the time he fell in love with a ladybug and what their relationship meant to him. It was a crazy production, as I was also working two jobs at the time, taking several other full time courses, and had to complete the film's post production during the start of the COVID-19 pandemic, all while working with a smaller crew than most others working on 2D or 3D films (mine was the only stop motion film made from that year). Regardless, we were able to finish it and now the film is currently in its festival run, having been accepted to its 10th festival earlier this May. Since graduating, with the way the pandemic has been, I have mostly been working on personal projects while still managing to collaborate on a few exciting freelance works and am making plans to head out to California for further job prospects.
Being a stop motion animator in Atlanta is actually a lot tougher than you'd think. It's strange because you would think with how grand-scaled both the film, animation, and art scene is over here, stop motion should be way more popular here than it is, but alas, finding studios or artists in the area to connect with has been a tall task to say the least and trust me, I have searched like nobody's business, so I would've known. This was true at SCAD as well. While I largely feel as though I gained a lot going there and far from regret my time attending the Atlanta campus, I can't say the school provided everything I needed in terms of learning the ins-and-outs of stop motion specifically. We had only one professor who taught stop motion, in which her classes were hard to come by and she eventually retired just before I began pre-production on my senior film. The school's facilities were also extremely limited in terms of practicing in the medium. We only had two small rooms for stop motion projects, and one of them got taken down in the middle of pre-production for my film, meaning that for the rest of pre-production and production of my film, I had only one room to work in that I had to share with anyone who popped in or out. On top of that, it was harder getting help on my film, as only a handful of students there ever even tried out stop motion and even fewer cared to ever pursue it seriously. My film, as a result, was almost 100% animated by myself, outside of two brief shots, and only one of those shots remained unaltered in the final cut.
I found myself providing myself with the majority of my resources and teaching myself a large wealth of the skills I needed to learn in order to make it all work out, but at the same time, having fewer people know what I'm doing or how I'm doing it gave me a freedom that few other students had. I have room to experiment, not be as weighed down by conventions, and apply more of my own style onto my works that I continue to develop. I genuinely love wearing so many hats during production of a project and the creative control I can get as a result, it's liberating and allows me to find ways to enjoy my work. While I do want experience of being under someone else's direction at some point to see what it would be like, I am beyond grateful for the freedom I have been granted as of now.
When I was making my film, one of the department heads straight up told me that the stop motion films made on our campus were not only few and far between, but came out pretty bad and didn't do well in festivals, which is a big reason why they took down one of the few stop motion rooms we had on campus. When I finished my film, I realized that I was able to prove something not just to my peers and professors, but, more importantly, to myself. That if you have an urge to create or do something, there is NOTHING in your way. It sounds like a cheesy, overused quote, but I can't stress enough how true it really is. Even with a small crew, fewer resources, and various life obstacles getting in my way, I was able to show that creating a fully stop motion film was completely doable and can achieve greatness if it's something you want to see. It was a defining moment for me, because it really cemented that my "never-say-never" attitude has stuck with me throughout all my endeavors and continues to stick with me to this day with whatever's ever along the horizon. Whether I get help or not or have the biggest or best resources, I am willing to fight tooth and nail to get what I want in my life. If a broke black kid with a few lumps of foam and clay and a big dream was able to achieve it, then I guarantee, so can you.
Let's say your best friend was visiting the area and you wanted to show them the best time ever. Where would you take them? Give us a little itinerary – say it was a week long trip, where would you eat, drink, visit, hang out, etc.
Little 5 Points and everything in it. No where in Atlanta comes close. I lived there for about a year when I was 13 and I regret not exploring there more, but I have always found it to be rich community that continues to inspire and surprise me. Junkman's Daughter always has something wild up its sleeves with all the awesome stuff they sell there and next door is simply the best pizza place of all time, Savage Pizza. Right down the street is the amazing Videodrome DVD store which is the perfect spot for a cinephile like me, I never go in without walking out with a handful of movies. Then right around the corner from there is the Plaza Theatre, which I regrettably have only been there a handful of times, but have enjoyed each one of those experiences.
Who else deserves some credit and recognition?
There are endless people who deserve recognition in my journey so far, but maybe the most significant group out there that has helped me grow into who I am today are the magnificent folks at VOX ATL. VOX ATL is a Downtown Atlanta non-profit that caters to metro Atlanta teens, allowing youth to create and publish uncensored content to their various publication platforms, while also honoring them as leaders and creatives. Before volunteering as a teen in 2013, I had never had much belief in myself as an artist or creator, but VOX was an open-minded community of like-minded folks who were non-judgmental and encouraging to no end with unorthodox ways of leading and serving the community, and I think I really needed an outlet like that at that time. There are so few places where teens are valued as leaders, but VOX sees the power that every individual brings to the table and finds a way to feed their passions while also bringing together a diverse community where it felt like I learned something new about the world around me that high school simply never teaches you. I could go on forever about the opportunities they provided for me, the amazing people I met there, and the confidence they gave me in pursuing my true passions, but I would need at least a Tolkien-esque sized novel to express my full gratitude to this unbelievable organization. Simply put, I would not be the person I am today without VOX.
Website: https://mikaeltrench.wixsite.com/animator
Instagram: https://www.instagram.com/trench_animations/
Linkedin: https://www.linkedin.com/in/mikael-trench-b480569a/
Youtube: https://www.youtube.com/channel/UC25uUeJHFuVEDOdVrfl5a1A
Other: Vimeo: https://vimeo.com/user84724525
Nominate Someone:
 ShoutoutAtlanta is built on recommendations and shoutouts from the community; it's how we uncover hidden gems, so if you or someone you know deserves recognition please let us know 
here.