Meet Kate Tilton: Marketing and Publishing Consultant – Kate Tilton's Author Services, LLC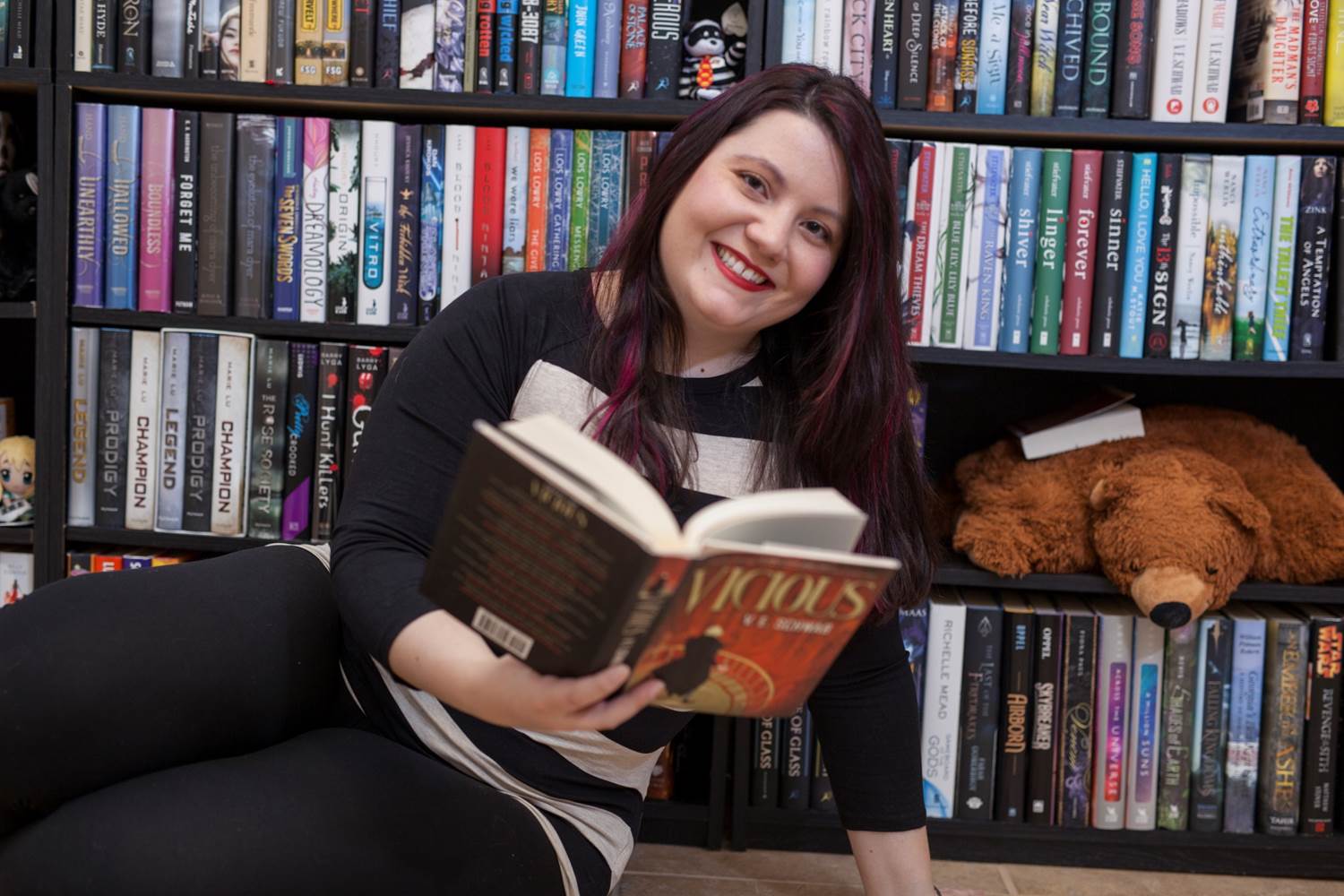 We had the good fortune of connecting with Kate Tilton and we've shared our conversation below.
Hi Kate, alright, so let's kick it off with a deep question: what's the most important lesson you've learned along your journey?
That it's okay to screw up! It's so easy to let the fear of failure stop us from trying new things, but trying new things is how we grow. What matters is that we give it our best try and learn from the process so we can do better next time. I'm always looking for ways to be better at what I do, even if something isn't a failure it might be even better with some extra thought and experimenting.
Alright, so for those in our community who might not be familiar with your business, can you tell us more?
My origin story is a bit unique. I didn't intend to start a business, but rather fell into it. I was a senior in high school scrolling through Twitter on a long car ride and happened upon a tweet from one of my favorite authors. Their tweet stated they were looking for an assistant. I asked if it could be a virtual assistant and was hired for the job. That was ten years ago. Since then I've learned so much about publishing and marketing. I've worked with hundreds of authors and have grown from the assistant role into a consulting role. Owning a business isn't easy, but with each new challenge I learn how I can better run my company and help others. I love it when I hear from a client "I couldn't do this without you!" or "I feel so much better now. I know what do to next." I believe in the power of stories to connect us, to show us we are not alone in the world. To be a part of the creation and sharing of a book is a special thing. I believe my clients work with me because they relate to my desire to share stories with the world and to help others.
Any great local spots you'd like to shoutout?
I live about an hour outside of Atlanta and there are so many amazing places close to me! Some of the top locations I take friends to when they visit: Cafe Crepes Square – this is my go-to spot. All of my out of state friends want to go here when they visit. Mac Lab – their macarons are to die for. Umaido – a great ramen spot. And when we get to the Atlanta area: Little Shop of Stories – you always have to have a bookstore on the list. Butter & Cream – the best ice cream, yum! Raging Burrito – one of my favorite restaurants in the ATL area. Qing Mu – great ramen! Java Cats – the most adorable cat cafe. Yes CAT cafe. Trust me you want to visit.
Who else deserves some credit and recognition?
There are so many people who have helped me along the way! I'd love to give a shoutout to all the authors out there who have shared their experiences. There are so many books I have read in the last few years that have helped me better my business. A few of them are How to Win Friends and Influence People by Dale Carnegie, Permission to Screw Up: How I Learned to Lead by Doing (Almost) Everything Wrong by Kristen Hadeed, Newsletter Ninja: How to Become an Author Mailing List Expert by Tammi Labrecque.
Website: https://katetilton.com/
Instagram: https://instagram.com/k8tilton
Linkedin: https://www.linkedin.com/in/k8tilton
Twitter: https://twitter.com/K8Tilton
Facebook: https://www.facebook.com/K8Tilton/
Youtube: https://www.youtube.com/user/K8Tilton