Meet Sebrena Sumrah-Kelly: Global Ambassador, Author & International Speaker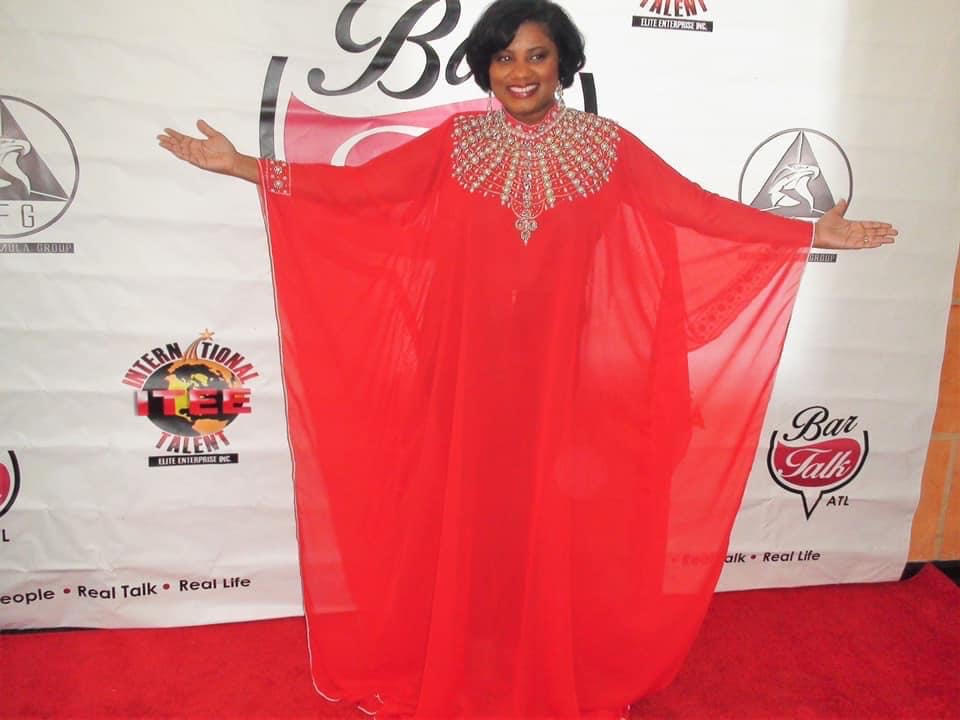 We had the good fortune of connecting with Sebrena Sumrah-Kelly and we've shared our conversation below.
Hi Sebrena, so before we jump into specifics about your story and work, let's start higher level. What's the most important lesson you've learned along your journey?
I've Learned patience and to remain humble in my journey. I am 9 years in and I have been having Ah ha moments here lately. I pinch myself when I sit quietly and ask myself "when did I do that'. When I mentor and coach my clients, I have to use my pit stops if you will as a Guide for them to know what I had to GIVE up. A woman with a family, Corporate America, Radio Show, Global community Ambassador, Speaking across the nation and internationally (It seemed effortless, because I was so in my PURPOSE, I saw nothing ELSE) < But the Work had to be done, because I know the reward will certainly follow. As I write this article, I was not financially where I wanted to be, but I know, it will!! I had to remain FOCUS. All you need to do is "GET STARTED", Don't look back with Regrets. There will always be an outcome when you start. It may take you to the path of your dreams, it may divert you from them, but at the end of it all, once you commence the process of and NEVER QUIT, you will be see what has been waiting, because you GOT Started. So I say STAY FIRED UP, REMAIN PATIENT, REMAIN HUMBLE. GOD will reward when its YOUR TIME.
What should our readers know about your business?
In 2011, I started the Caribbean and American Global Business Connections: A global networking platform for businesses and Entrepreneurs. My goal was to bridge the gap with my Caribbean-South American Culture and the Global community in Atlanta, GA. I saw a very diverse Atlanta, so bringing those differences together as I see it, would appreciate cultures. One of the highlights of our networking events was exposures to other counties in GA. This was a joy for me to meet new and exciting individuals and Upcoming Entrepreneurs. I simply hosted networking event at Brick and mortar businesses. This gave that business massive exposure. I market, invite and each month, My calendar was packed for invites.. It was a win for the owners and the folks visiting, You had what I call my Village Support, No need to go outside, you support within your Community. This went onto my being given my 1st radio Show by one of the very Sole Proprietor's, Dr, Nancy Williams. who simply challenged me and said I am leaving Radio and I want you to take my Spot, you do so much for the community, and I know you will do more with this platform. She was RIGHT. I did more with MEDIA and thus CABCGLOBAL NETWORK, continues to grow and we are launching more in June 2020. In March 2020: I started the Global Sisters Speak Network: I wanted to create a Platform for All women, different Race, Nationality, Religion, to SPEAK in their Authentic Language, Embrace their Entrepreneur Gift and Embrace her Philanthropic path. This platform has not officially launched but we building its foundation and have over 400 Members and supporters. The women span the global from the Caribbean, Canada, African Diaspora, USA and more. I urge them to SPEAK loud and bold and never be afraid to take Lead roles, FILL Voids and be selfish with who they are NOW. I am currently mentoring (25) women to meet them where they are and December 31st, 2020 ( They will be Some where Different than where they started) I am most proud of the continued friendships I have acquired throughout the year and people reminding me of my journey, sometimes of things I forget. Things that impacted them, and tells me you are on the right path, so I am proud even in tough times, to keep going. Nothing is easy in life, you take the hits head on and learn from there. That will be a story that you will tell others on the big stage. I've learned of my strengths and I simply stay in those lanes, but I always come up with creative ways to make it acceptable and easy for others to conform. I always say when others see you transform, that is an indication they can do the same. " There is a saying, "Do what others do, so you can get what others have" , It comes back to WORK, personal EFFORT,= RESULTS. We are in the middle of a Pandemic, and what is happening and I am sure many others may attest to: I am at my most peaceful and quiet. I have been most productive, I have re-arranged my business model, I have rebranded, I have added other streams of income to the platform not just for me, but for others to benefit. What I know we are all Innovative BEINGs. It sometimes will take DISRUPTOR TO INTERVENE!! I want the world to know, that Sebrena Sumrah-Kelly, Found her VOICE to SPeak< Found her Purpose to SERVE. She transformed many and Gave many a Voice of their own. She is the Global Sister Who Speaks her Authentic Truth.
Any places to eat or things to do that you can share with our readers? If they have a friend visiting town, what are some spots they could take them to?
My friends know I love to dance, its was part of my upbringing in my small village, Stewartville, West Coast Demerara, in my Country GUYANA. So dancing, authentic caribbean restaurant, if plays are in town and any outdoor caribbean concerts. Friday night: We must visit the Vibes Restaurant& Lounge for all night dancing: Reggae, Soca, R&B, Afro Beats Saturday: Some Shopping and driving through the one and only Peach-tree Everything, Malls , Afternoon Caribbean Concert (Saturday Night another Stop for dancing) Sunday: Caribbean Brunch: Negril Village Atlanta, Some scenic drive in some of the prominent places to live Dunwoody, Douglasville, Alpharetta, Sandy Springs, Buckhead, Many of times, these very people relocate to Atlanta. It does remind me of my Country upbringing so they share the same sentiments.
The Shoutout series is all about recognizing that our success and where we are in life is at least somewhat thanks to the efforts, support, mentorship, love and encouragement of others. So is there someone that you want to dedicate your shoutout to?
My husband, daughter and Mom knows how this story began and continues as we speak. They both had to share me on this journey. When I sat them down and explain how life was going to be, I received love, support and approval. I missed a lot with them, volley ball games, family birthdays, wedding anniversary. When I am on my speaking circuit, I remind my audience of this and with this comes "sacrifice", That is the most VITAL INGREDIENT FOR SUCCESS. My family's approval gave me so much confidence and it made my day so easy. I came home each day feeling fulfilled. My husband would always ask" how did it go", because each day out, each task, had something new. My daughter would always say , Mom I know you are doing this for me and my legacy. Here we are 2020, they still same the same to me, they have seen me cry, seem me smile and know that through it all, THEY ARE My WHY. I thank you Lorenzo , Amani and ( Linda Sumrah- Smith ) My mom god your unconditional love. I love you and appreciate you all.
Website: www.cabcglobalnetwork.com
Instagram: @Sebrenaspeaks
Linkedin: https://www.linkedin.com/in/sebrena-sumrah-kelly-1a56aa37/
Facebook: https://www.facebook.com/sebrena.kelly
Other: Contact: info@cabcglobalnetwork.com Phone: 1-678-571-2621 or: Fax: 678-401-5980 https://www.facebook.com/groups/483821629116351/learning_content/: global Sisters Speak https://www.facebook.com/groups/1695393324040661/: Cabcglobal Network