Meet Ezy Waddell: Artist, CEO, Entrepreneur, Designer & Inventor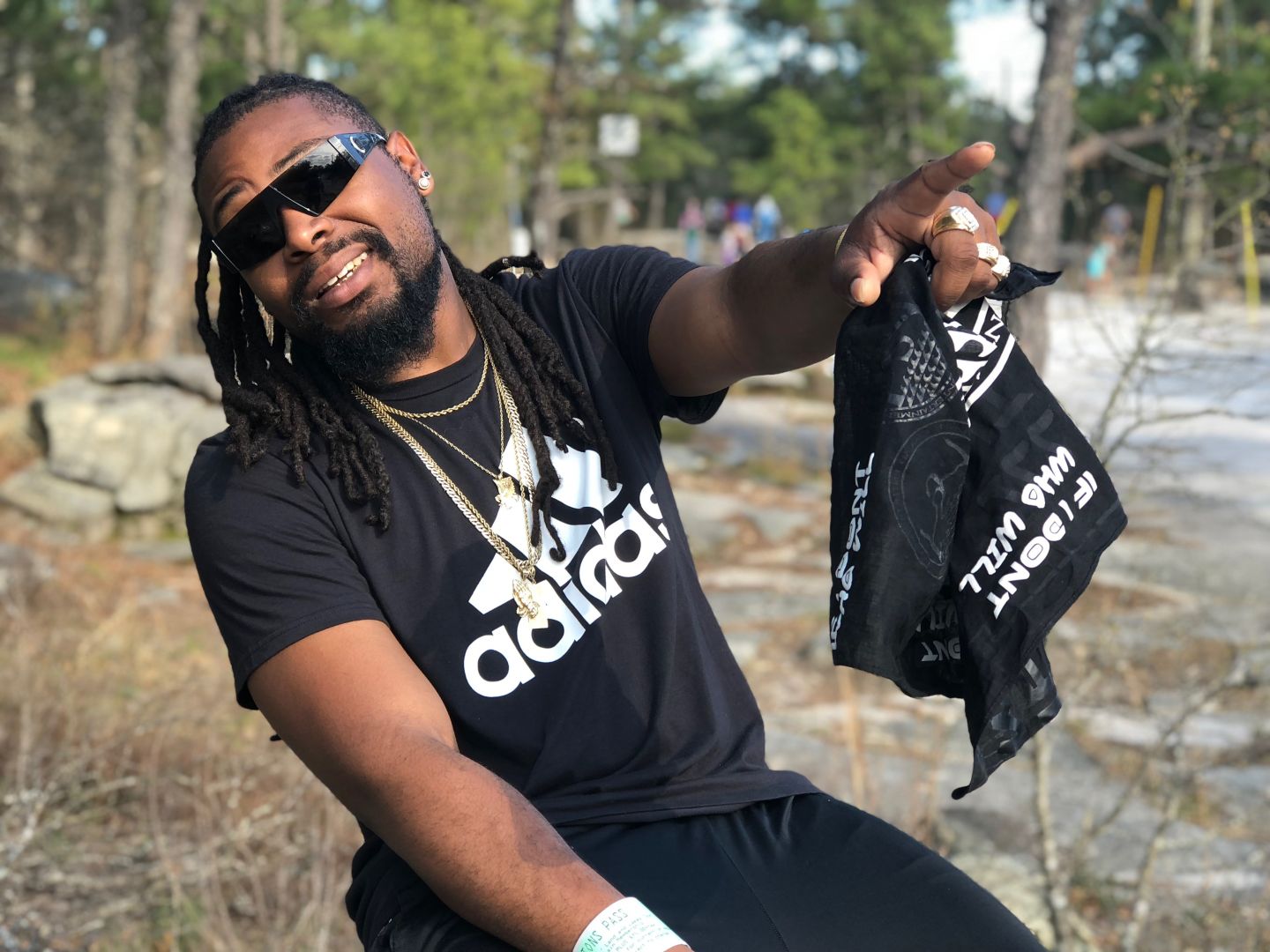 We had the good fortune of connecting with Ezy Waddell and we've shared our conversation below.
Hi Ezy, why did you decide to pursue a creative path?
My pursuit of an artistic career began due to the lack of outlets for the subtle, yet rapidly brewing anger and aggression that I possessed at a young age. Noticing that I was growing in a world whereby dreams were muffled, silenced, or altogether assassinated, I refused to allow mine to be victimized. Whether the influence came from family, friends, or society, very seldom was there an inquiry of my desires. Comforted by art, there was a self proclaimed charge on my soul to restore balance to the universe. There were so many inadequacies that I wanted to relinquish and had no idea how, nor did I realize I had the ability. My inquiry was always persistent and drove me to map out a plan. Once the realization came, I exercised the power to create whatever world I yearned to inhabit. My pioneering spirit led me away from the trail to becoming a carbon copy from society's conformity machine. What began as a pastime to alleviate social and domestic tension, flourished into a financial, therapeutic, and influential declaration for myself and others. I would be oblivious to proclaim that the money is unimportant; however, that is not the driving force. The experience of me completing a record, designing new apparel, or releasing a new video is a sensual process for me. The opportunity to create nearly served as the equivalent to an orgasmic release. I declared my abilities would not only make room for me to capitalize on my creativity, it would also create a shelter for like-minded individuals to brainstorm.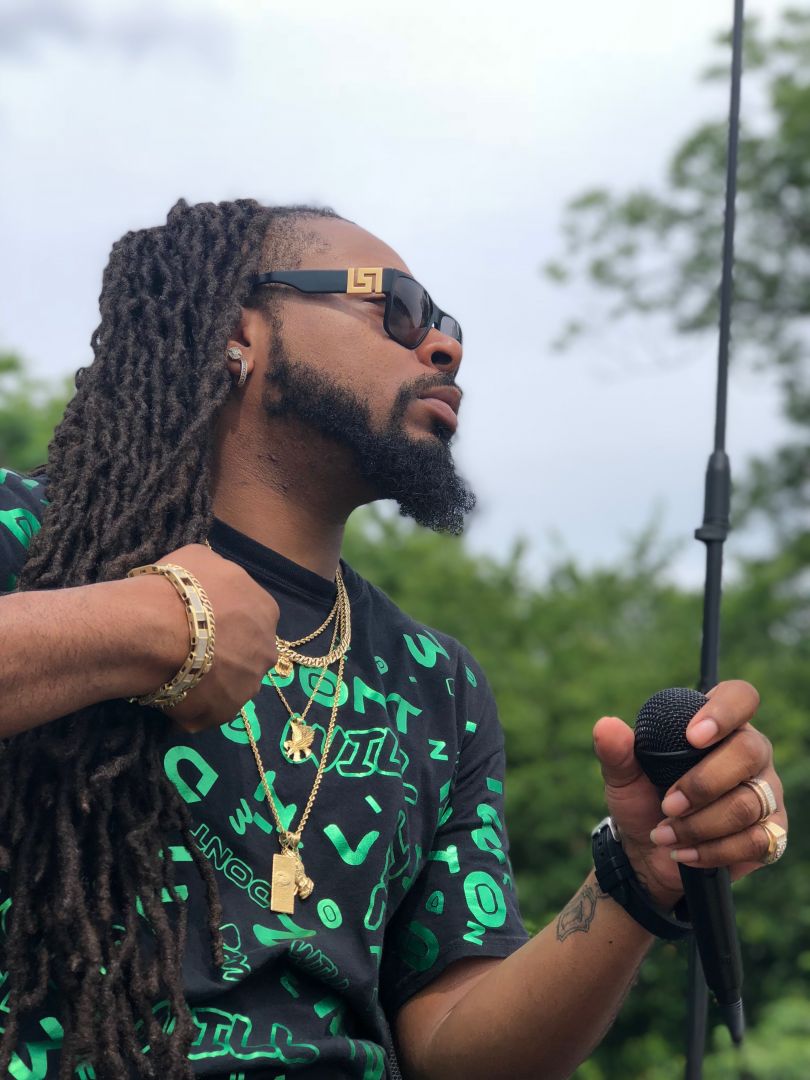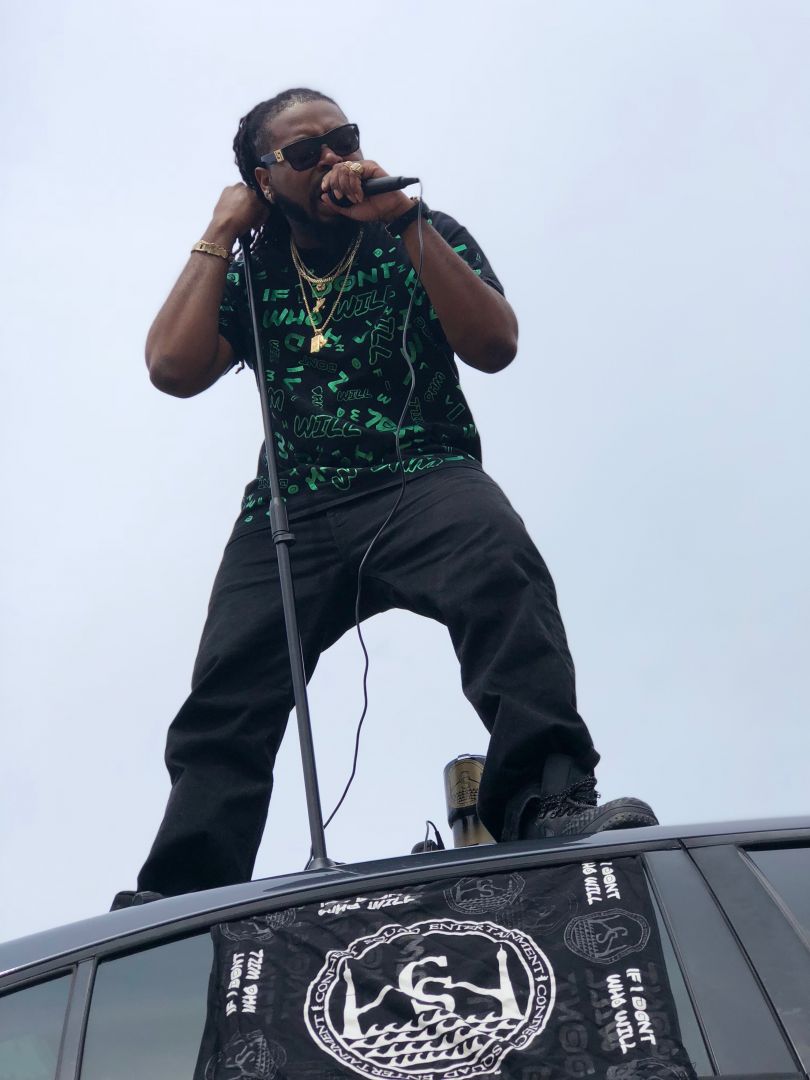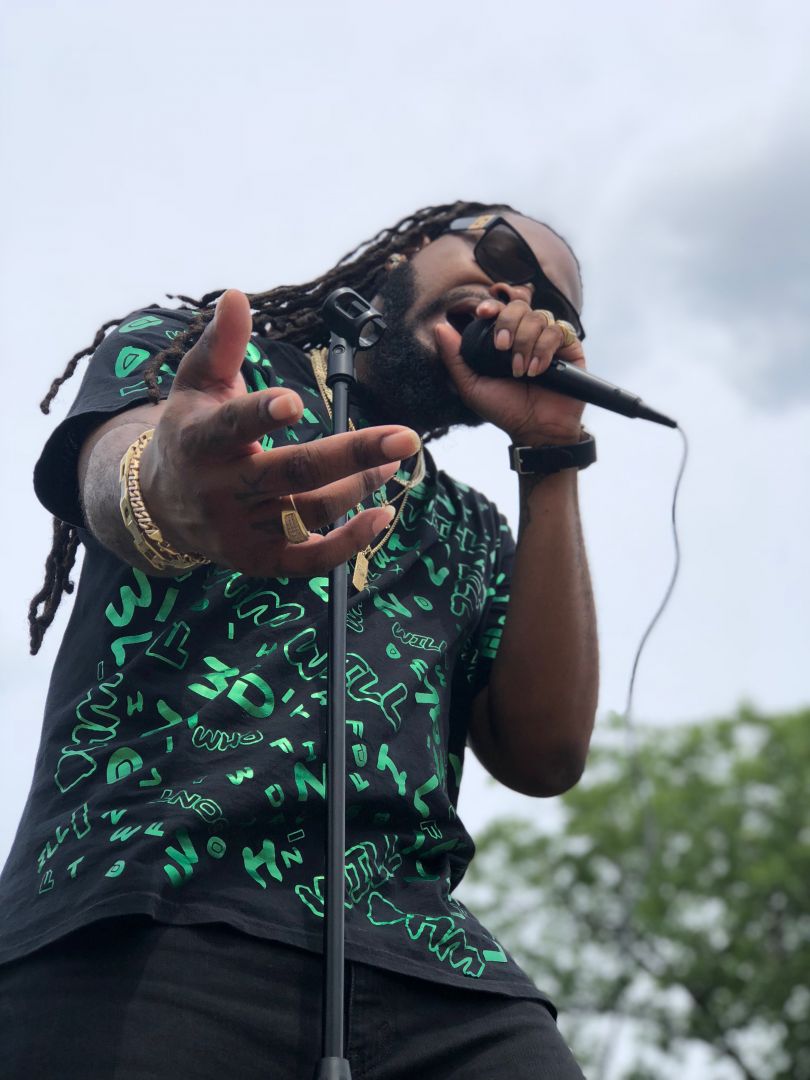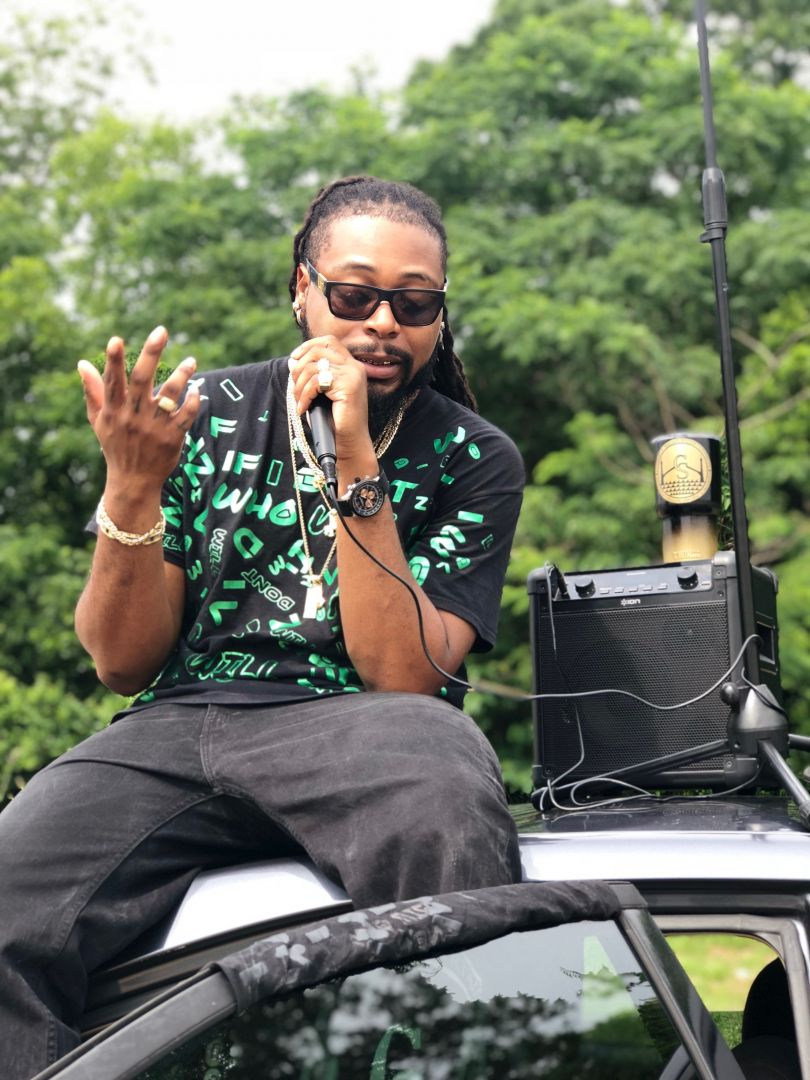 Can you open up a bit about your work and career? We're big fans and we'd love for our community to learn more about your work.
Silently loud and aggressively gentle, my life let alone my art is but one large oxymoron. I always embraced the entities  working in my favor and seemingly against me. There are so many artists following trends; meanwhile I refuse to be subjected  to those constraints. The only blueprint in art is that there are none. I felt so strongly about my individuality I was compelled to named my genre of music "Blac Sunshine". 
I always took the most pride in attracting the "socially unacceptable", the "misfits",or those who could arguably be referred to as pioneers. I never felt the need to dilute my creations based on outside influence or on a fad that could, "put me on top." "Blac Sunshine", like the news, has an obligation to tell the people the truth versus whatever may be desirable to hear. "Blac Sunshine" also charges the artist with the task of being truly inspired by the music, environment or situation regardless of the desire to uphold a certain image. Art is medicine for either the emotionally level, affluent, or downtrodden. I am excited to witness  that the implementation of my versatility, reflected by my audience, is not in vein. Each brick in the wall of my catalogue, whether it be anything ranging from designing apparel to recording records and visuals are the most  monumental and fundamental part in the structure that is my very essence. Day by day, piece by piece it would soon assemble itself. Accruing esteem influenced my relentless spirit to go one hundred miles per hour down the highway of life. I eventually noticed how many potholes that I evaded upon reaching each significant mile marker. I attacked each favorable or unfavorable endeavor with the same poise. Contrary to my beliefs, most people have a tendency to believe that they should be handled differently. Each situation that we encounter in life simply requires a response. We have a tendency to be influenced by society to overcomplicate it. Each painstaking moment or glorious triumph is an opportunity for growth and a lesson within itself. Everything that I have encountered imbued me with a prestigious level of integrity, a relentless level of persistence, and a overly generous charge to give. I passionately, purposefully, and aggressively strive everyday to be the person that I would want to bump into on the sidewalk of life. I AM MY BRAND!!!
If you had a friend visiting you, what are some of the local spots you'd want to take them around to?
We would have no other option than to make the Waffle House our first stop. The Waffle House is not only a southern staple it is a glorified hangout ,anytime of the day, amongst most Atliens. Quenching our appetite for fellowship, I would then visit Quickshot gun range. A few friendly rounds of target practice is not only fun, it allows us to sight in on our frustrations and obliterate them productively. Perimeter mall is the runner up to Quickshot gun range for socialization and wardrobe upgrades. The variety amongst social class, merchandise, and atmosphere makes Perimeter a great Middle ground to graze through. Westend native born and bred, The Beautiful Restaurant on Cascade, is the final piece of that days puzzle and the period to the perfect sentence. All play and no work makes Ezy Waddell anxious. Our creativity would be in dior straights and in need of nurturing . We would spend the next few days between my studio, an occasional visit to The Varsity, and Patchwerk studios on Hemphill ave. A healthy variety of activities through the week would leave us with the desire to unwind. Friday starts at the Cheesecake Factory in Lennox mall setting a prestigious yet leisure undertone. The atmosphere at Lennox exudes the affluence and the success of Atlanta's upper echelon. Morehouse drive in Northwest Atlanta makes its way on the list as we cruise through and share my memories of my city. Drinks, music, and the end of a Friday night is compounded at Atlanta's Compound on Brady ave. The level of relaxation, crowd, and music make the club ideal for turning up or winding down.
Who else deserves some credit and recognition?
I'm choosing to shout out my customers, staff, and my family. There is nothing that anybody can do on their own. I am eternally grateful for those who continue to contribute by supporting the business and making the brand look good. I am only as strong as my support and my team constantly makes me feel like a heavyweight. Last but not least shout out to Voyage Atl for the love and support.
Instagram: https://instagram.com/ezy_waddell?igshid=1cggguv9kyfs
Facebook: https://www.facebook.com/ezell.waddell
Youtube: https://www.youtube.com/user/CS06ENT
Other: https://www.reverbnation.com/ezyconnectsquadent