Meet Ahriana Edwards | Founder & CEO of Vaila Shoes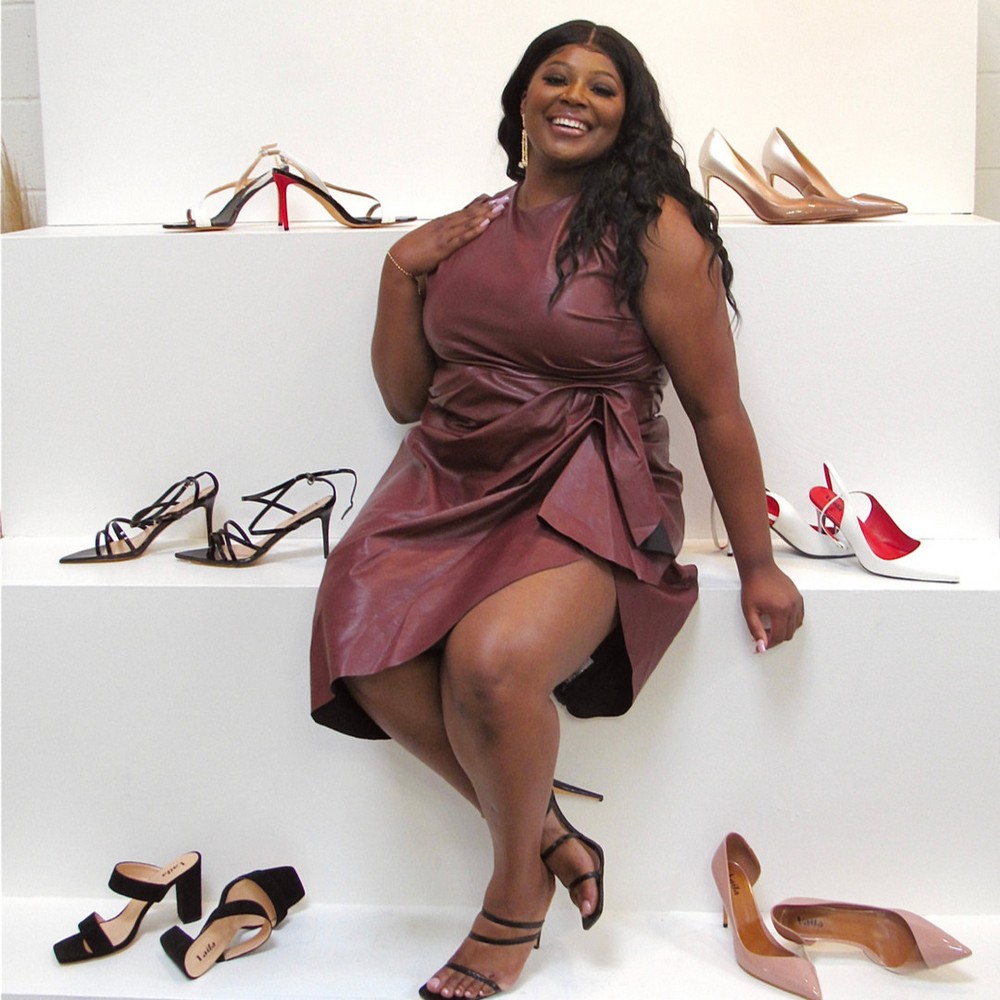 We had the good fortune of connecting with Ahriana Edwards and we've shared our conversation below.
Hi Ahriana, what's something about your industry that outsiders are probably unaware of?
Vaila is a modern dress shoe retailer for women with extended shoe sizes (9-14). For decades, women who wore a shoe size higher than 9 have been completely neglected within the fashion industry. Although the industry has made strides in plus-size apparel, retailers are still hesitating to provide equal shoe options in plus sizes. Here's why:
– Surprisingly, footwear industry doesn't count the number of shoe sizes there are. Instead, they use previous buyer data from customer purchases to "predict" what shoe sizes to stock in the store next.
This is a complete red-flag because retailers will significantly stock less options in larger shoe sizes. With less shoes to sell in extended sizes, how can a retailer accurately forecast the right amount of shoes to stock for these types of customers?Because there isn't enough data on how many shoe sizes there are, they go off of an imaginary bell curve and would rather not stock appropriately due to the "financial risk".
These practices leave 16 million women in the US alone with limited options for footwear (with dress shoes being the hardest category for these women to find). Retailers are missing out on 30% of this 34 Billion Dollar Opportunity.
That's where Vaila comes in.
As the founder who has gone through this problem of finding feminine, dress shoes in her extended shoe size, she created Vaila, where women of forgotten shoe sizes can finally access modern, sophisticated footwear that is aVAILAble in their size. Vaila utilizes the trends of today to create a seasonal dress shoe brand that satisfies size variety, fashion flexibility, and event-specific shopping.
Representation and diversity are key for the footwear industry to thrive. With women's footwear being a male-dominated industry, it's time to have a female-led company that completely relates to our customers. These ladies should have a choice on how they want to show up confidently and it is our mission to give them the opportunity that they deserve. Vaila is redefining society's beauty standards, being a diversity leader for representation in the footwear industry, and empowering women to embrace their extended shoe size.
**"Extended Shoe Size" means women's shoes that are larger than size 9 (double digits).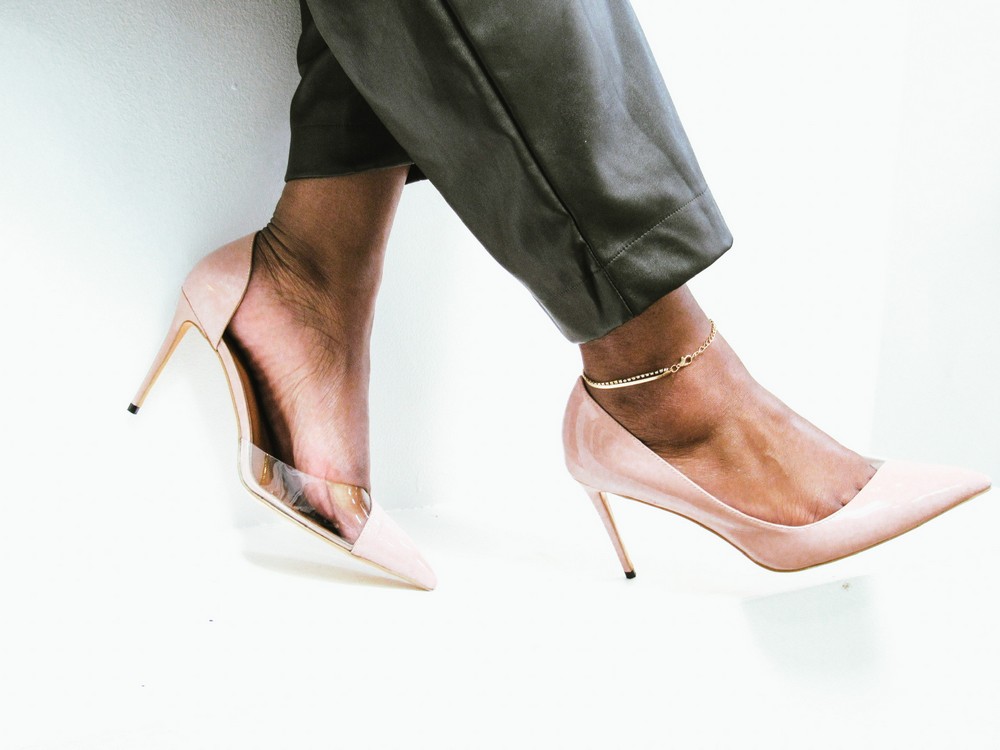 What should our readers know about your business?
Business Background: Vaila Shoes is a modern dress shoe retailer for women with extended shoe sizes (9-14) . We aim to provide women of forgotten sizes with access to dress shoe options that they deserve. By curating dress shoes from external vendors and our in-house shoe brand, we deliver offerings that satisfy size variety (serving size 9+), fashion flexibility, and event-curated shopping.
What sets us apart?
Current retailers continue to supply the bare minimum without a real commitment to the community. We succeed because we create the footwear space that caters to them, rather than having them conform to spaces that don't acknowledge them. Unlike our competitors who focus on original designs, we solve our customers' current problem of finding shoes in today's trends for them to purchase. We are the only retailer that focuses on the business woman's lifestyle through our diverse variety of dress shoes – which is the hardest category for them to find. And as the founder who's experienced this problem firsthand, I am more prepared to talk about what value truly means to these women.
What are you most proud of?
Our progress thus far of reaching women all over the world who are excited to get their feminine power back through footwear. As a solo-founder, I have raised $70,000+ thus far in non-dilutive funding from grants and pitch competitions for the brand. In addition, Vaila was accepted into accelerators with organizations such as Techstars, Black Ambition, and Future Founders and featured in a number of media outlets such as Ebony Media. The future of Vaila is full of energy, ambition, and motivation to meet and exceed milestones. At our core, Vaila is extremely mission driven in the sense that the company exists to empower women of forgotten shoe sizes with access to inclusive and modern dress shoe options that they deserve.
How did you get to where you are today business-wise. Was it easy? If not, how did you overcome the challenges?
Through community and confidence. My business deals with footwear, which means that we needed a costly upfront capital to get started. I utilized my educational background in Business Entrepreneurship and my work background in sales working at companies like Toyota, Facebook, and Nestle to put together a pitch deck and presentation to raise money via pitch competitions. It wasn't easy at all! I can remember being rejected to pitch and losing at least 10 times before I got to my first $5K in funding. In fact, my first pitch was horrible! But what I did was follow-up after every competition, get feedback from judges, learn, practice.. and repeat this process over again. I focused on my journey even if I was the least qualified individual, my confidence on making it and being successful was undeniable. I was pitching with just my website as my MVP and an email list and if it wasn't for my confidence and work ethic – I probably wouldn't have won any of the pitch competitions. I just kept going at all costs with intentions of either winning to prize money, getting exposure for my company, or getting closer to that one individual who said yes to me.
Lessons Learned:
One of the biggest lessons that I learned while building my company was that "You can't say the right thing to the wrong person, and you can't say the wrong thing to the right person". I got this from a conference that I went attended my freshman year and it was a quote that was solely used for the purpose of showing up authentically. Sometimes when you're pursuing a field such as entrepreneurship, it's so easy to get caught up in striving to be or show up as something you aren't especially if you're trying so hard to get a yes. But if you are your authentic something – someone, somewhere will feel that energy and they will get your company and they will get you as a founder. There won't be a pretty way to pitch or certain aura that you to put on. If they are the right person to join you or assist you in your journey, you won't have to fight for it. As I networked, did pitch competitions, spoke to my customers, etc – I showed up as Ahriana Edwards consistently every single time. Everyone got the same person and when you are authentic, those opportunities will come naturally. This quote still resonates to this day whenever I have thoughts of imposter syndrome or feeling like I'm not enough. You are enough – but sometimes you have to realize that the rooms that you're in may not be enough for you.. and that's okay!
What do you want the world to know about you or your brand and story?
I want people to know that when they see Ahriana, they know that she's going to get it and be successful by any means necessary. I am the first generation child for a lot of things in my life, including entrepreneurship, and I will stop at nothing to create a generational legacy. Not only for myself, but for the individuals around me. Everything we do in life has a direct impact on others and whether you know it or not – someone needs you to win, so they can win. That's how I navigate through life, relationships, and business.
Vaila is going to be huge! I created the company to change the way in which society views beauty and inclusiveness. Vaila was created to prove a point within the industry. Women with larger feet shouldn't be trying to find shoes that fit on a site or store that doesn't cater to them. They should be finding shoes that are made for them on a site that truly caters to them. Yes, You can find extended size (9-14) shoes on sites, but they're hard to find for your special occasion, they aren't quality, they aren't modern, and the styles aren't stocked equally. Rather than try to fit a circle in a square, women with larger feet should have their own circle and that's what we're here to do. These women won't have to worry about fighting for shoes that fit her foot, because all of the shoes that we offer fit her foot and they fit her lifestyle that she desires to have. I truly believe that we are setting the standards for the future of footwear.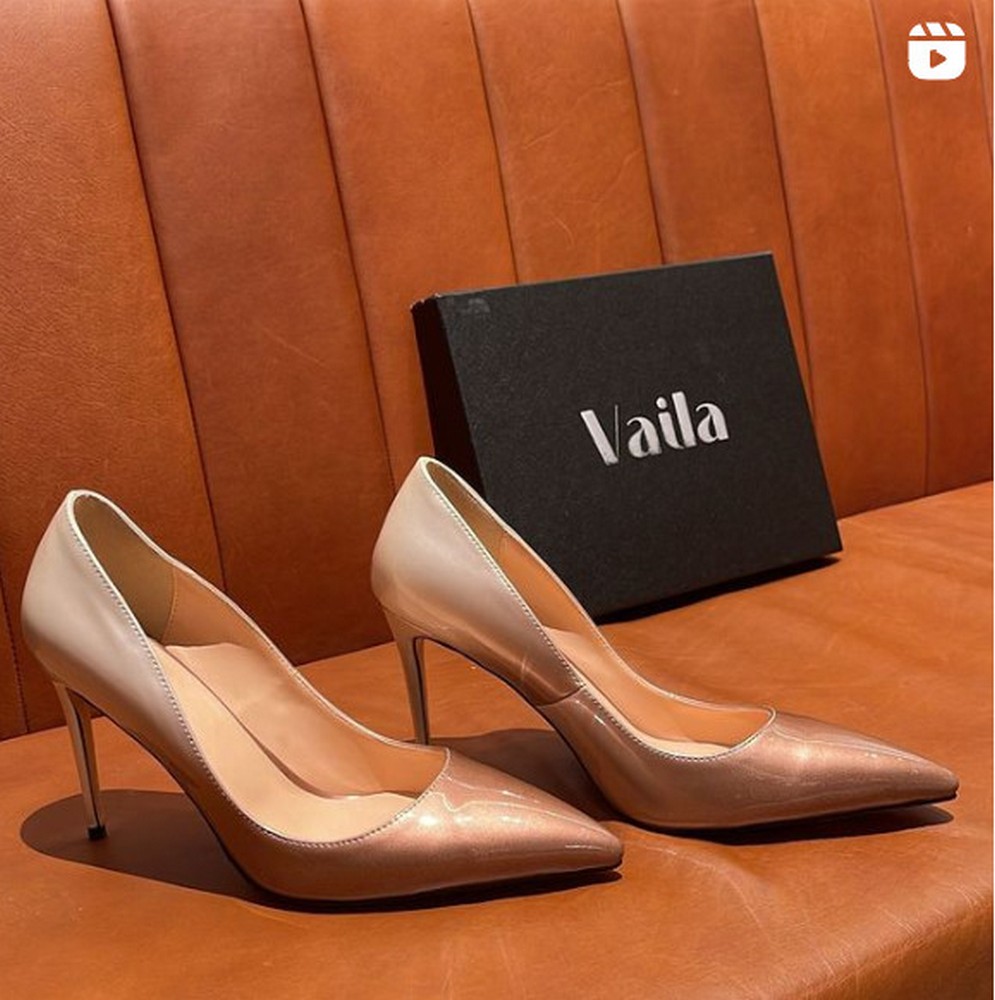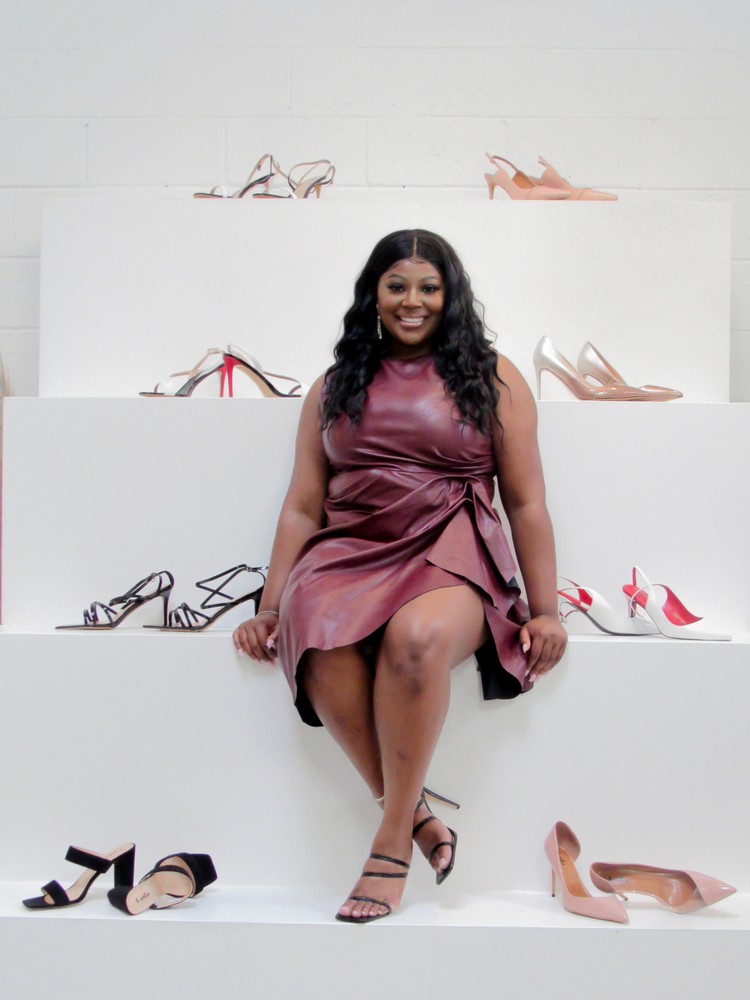 If you had a friend visiting you, what are some of the local spots you'd want to take them around to?
Absolutely love The Gathering Spot – it's truly for the culture and it's a place to really connect with black professional in the city who are thriving! A co-working space like no other.
TRAP MUSEUM!! You've got to go just for the culture (get there early!)
SLUTTY VEGAN will literally make you change your mind about your diet because it is sooo good. Beware lol
Go to any of the Planet Fitness Gyms – I was so shocked to hear them play Hip Hop & R&B music!
Wine/Mimosa Festivals are a MUST!
Juneteenth ATL
The BOILER Seafood is 100% worth it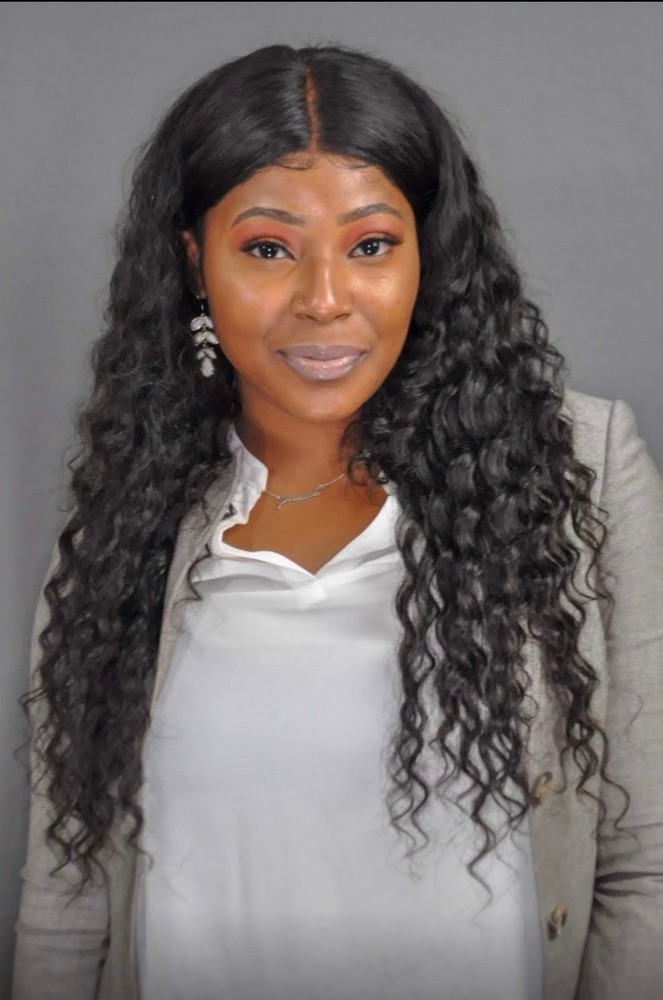 Shoutout is all about shouting out others who you feel deserve additional recognition and exposure. Who would you like to shoutout?
Shoutout to my community of women with extended shoe sizes (9-14)!
Collective tall women groups, athletes, LGBTQIA, and others who share this characteristic have been instrumental in helping me with the success of my company and have been there along the entire journey. Thank you for your endless support!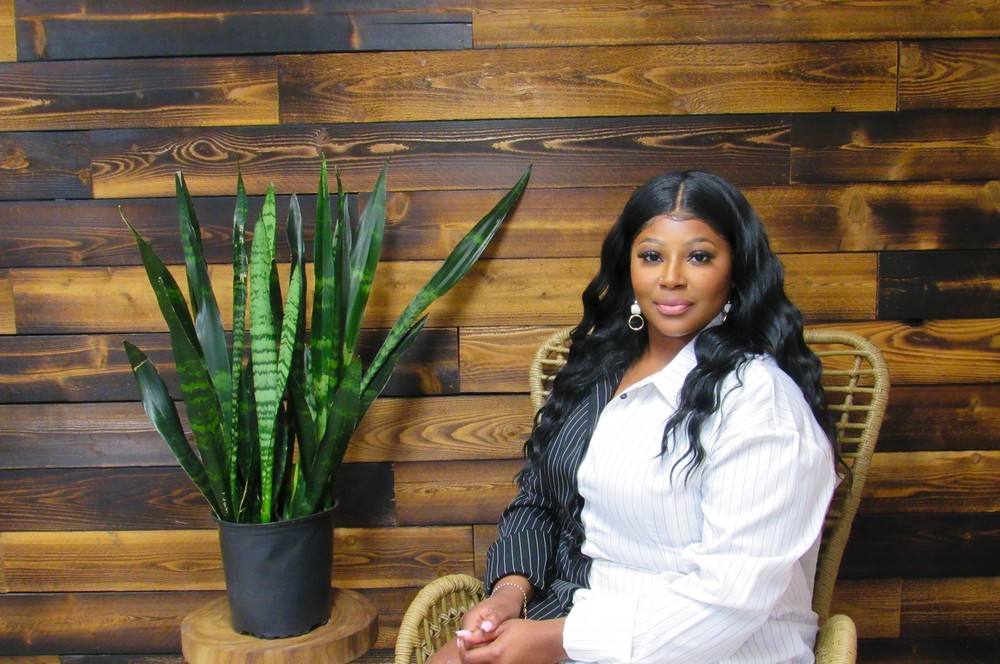 Website: https://www.vailashoes.com/
Instagram: https://www.instagram.com/vailashoes/ and @its_ahri
Linkedin: https://www.linkedin.com/in/ahriana-edwards/
Nominate Someone:
 ShoutoutAtlanta is built on recommendations and shoutouts from the community; it's how we uncover hidden gems, so if you or someone you know deserves recognition please let us know 
here.