How success happens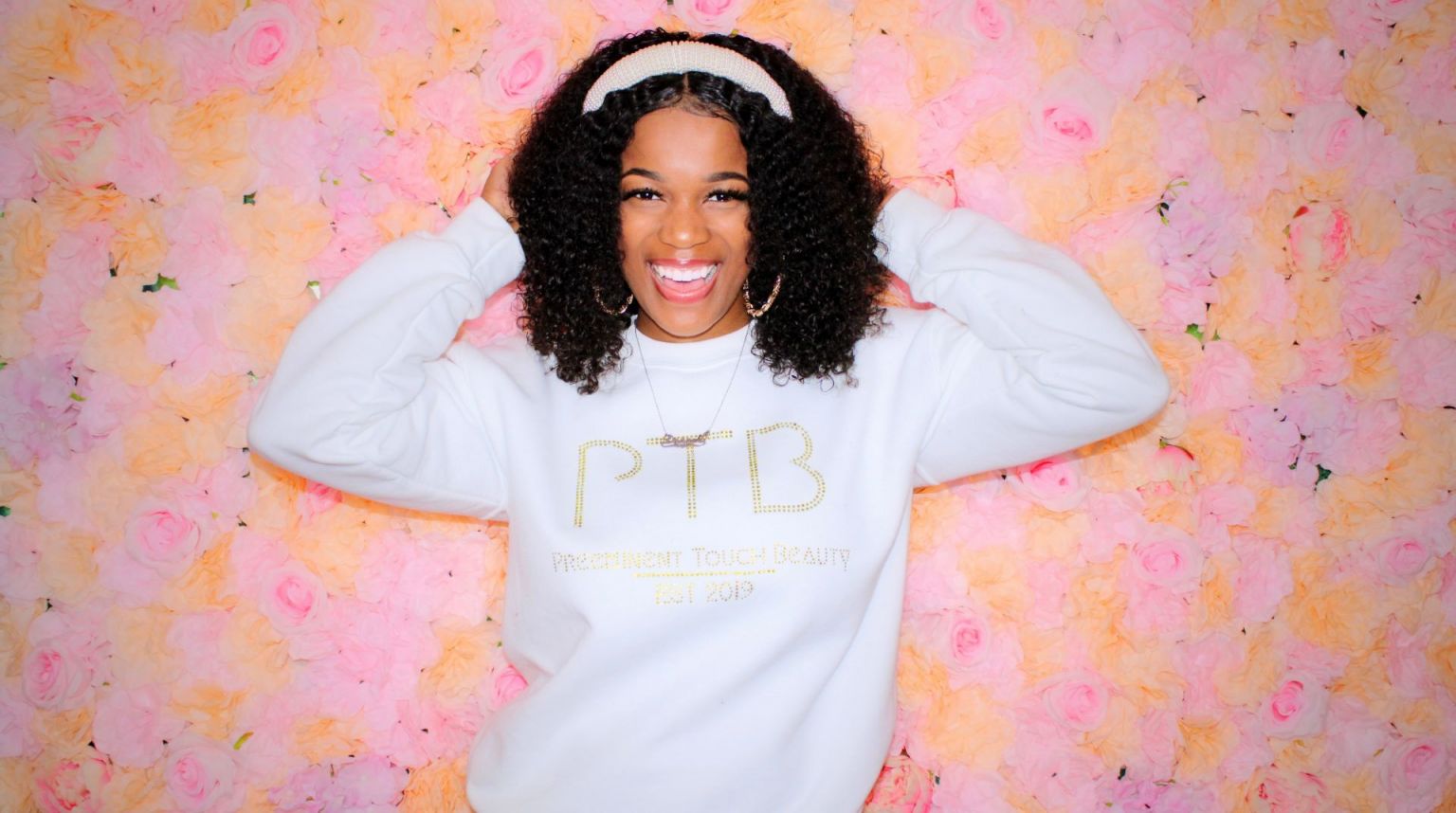 Every overnight success we've seen has been years in the making. And those overnight successes are rarely because of an amazing idea or a stroke of luck. We asked some of our favorite folks from the community about what characteristics are at the heart of their success story?
Elie Dib Caiazzo | Digital Content Strategist at MundoHispánico

BELIEVE IN YOURSELF and you're going to conquer the world (your world) When I became an immigrant woman I went through a lot of things and my thoughts were too negative. Insecurity took my mind. I thought I would never work in my field again, I would never work as a journalist again, or even achieve success in anywhere. I went from being an outstanding professional and work for the most important media outlets in my native country, Venezuela, to being a journalist part of a minority in a market with a lot of competitors. I felt there was not any room from me or someone like me here. My fears were too many to give some credit to my experience and talent. I had to work hard on my inner strength to BELIEVE in myself and my potential again. Believing that I was going to be able to achieve success, find a job, and excel. Read more>>
Christian J. Williams | Professional Development Consultant

I think the most important factor behind the success of my brand is my strong relationship building skills. I make friends very easily, and have actually become friends with many of my clients. My outgoing personality and strong interpersonal skills really help me to connect with my clients and understand what their career aspirations are so that I can coach them and prepare their documents to sell that transition. My ability to build relationships with people has resulted in a nationwide outreach and consistent referrals. My clients really enjoy the personalized consultation. Many people in my field will send a questionnaire or have a brief call 15 minute call to gather information. I on the other hand hold a 1.5-2 hour call to give advice and obtain in-depth information. In fact, It's therapeutic for many because they can be honest and complain about their jobs without any judgment while I gather the information that I need. This helps me to truly deliver a magnificent product. Read more>>
Victor Rivera | Actor, Comedian, and Writer

No. (Well, kinda.) It's being Unapologetically Victor. I have seen the most success, the biggest rewards, when I start from a place of "To thine own self be true." In this very difficult career, it's easy to be swept up in "what do I think the Casting Director wants? I'm going to do that in this audition". But if you come from the position of "what do *I* offer to this role? To this agency?," then that's where the real magic happens. Victor is a good man with a good heart, genuine, witty, smart. If I backwards engineer Victor to the role instead of aiming at Nerd #3, then I will have a performance that stands out from the other 999 Nerd #3s. Read more>>
Cherrie McRae | Actor, Influencer, Serial Creative

The most important factor behind my success is Intentionality! I devote a large portion of my life and to positive and realistic self-talk, self-care and self-motivation. Personally, I've pinned 'Intention' as most important because I remember a time in my life I was oblivious to this amazing practice and it felt a lot like I was chasing my tail. It wasn't until I began digging deeper and educating myself about the value of becoming truthfully clear about raw expectations; what I wanted out of life, out of certain circumstances and from people was when I began to truly see a better quality of life and living. This change in behavior was incremental but the more I practiced the better I had become. Intentionality looks like, waking up in the morning and declaring how I intend my day to flow. Whether this be a checklist system or audibly declaring aloud. For many of you who understand this practice and manage it day-to-day are well aware of it's impact. Read more>>
Sarai The Artist | Rapper, Singer and Songwriter. Artist of Face off ENT

As an independent artist the most important factor behind my success so far has been persistence. Non-stop grinding and improvement. It takes money, time, effort, a team and a solid plan! Without my fans/supporters I'm nothing, they have been the highlight of my career. Keeping the faith and putting actions behind my vision has been AMAZING. I'm in a good spot right now and on the path to creating massive opportunities for me and my team. Read more>>
Traemel Crawford | Content Creator, Graphic Designer, Podcaster/Podcast Producer

Knowing what you possess! You have to know what you possess and when you know exactly what you have, the sky is the limit. I never limited what was placed in me and taking the risk to go all out. We all can reach success, but it takes us knowing that success is reachable. I stand on success, but much more on purpose. Knowing that I have a purpose and I'm here for a purpose is the main factor behind it all. That's why my brand is called, Here For A Purpose Creative Studios LLC. Read more>>
Chanara Herbert | Entrepreneur & Makeup Artist

The most important factor behind my success and the success of my brand would have to be consistency. I have learned that without consistency you are almost unable to focus and keep yourself disciplined. Having a schedule or routine helps staying consistent as well. You have to figure out what works best for you and your business and stick to it. Read more>>
Lansana Sesay | Public Relations, Marketing, Founder

The most important factor behind the success of WCPOLLC, is our community. We build authentic relationships with guests and the businesses we interact with. Every entrepreneur or creative we've worked with, has been the driving factor behind our success. At Winner's Circle Podcast and Outreach LLC, everyone is capable of learning and connecting, most inspire us to keep going. By subscribing to our Podcast, you'll be up to date on community news, and business hacks from other business owners. The services we provide to our audience reminds them they have an extended family. A family anyone can be a part of, add value, and take from. Read more>>
MonDelaRosa | Seamstress, Fashion Curator, & Stylist

The most important factor behind the growing success of my brand is God. I literally pray over my brand a lot and the profound directions to take with it. Majority of the time, you can get swayed in different directions if you are not steadfast and willing to learn new knowledge along the way. Balancing a work-life and building a brand can be challenging. But instead of giving up, I plant seeds that consist of prayer, fasting, and/or speaking affirmations over my brand, so that it can continue to expand, all while being nurtured correctly. Read more>>
Robert Purchase II | Photographer and Videographer. Future Creative Director

The most important factor behind my success is my work ethic and the hunger for knowledge. I'm obsessed with my craft and I put that over everything. I know my strengths and weaknesses and I'm constantly working to improve in every aspect that I can whether that is finding the best angles to shoot at, finding the perfect composition for my shots, figuring out the best lighting setups and color combinations, etc. I am a student of the game, I'm always open to tips and advice from others, every little thing helps. I'm always studying my work and studying other work from other photographers and videographers, I even started diving into old film directors, learning the different styles and techniques that others use to film or shoot. I also study and watch others who are more successful than me and I love to analyze their strengths and what they use to make themselves stand out from the rest and I take little things from each person and add it to my bag and throw my own touch to it. Read more>>
Heather Dunbar | Owner and Extension Specialist, GROW Extension and Color Lounge

I opened Grow in July with the intent to create a space of empowerment. I knew what I wanted was ultimate personal and creative freedom, and I knew other stylists like me may want the same. In my experience business owners often help you reach the goals they have for you, and fail continue supporting you in achieving the goals you have for yourself. As artists we need to feel rested and inspired to create, and was really important to me to give people the space to do that. Everyone on our team has unlimited vacation days, and our stylists set their own hours for what works best for their lifestyle. I think happiness has a trickle down effect, if we feel passionate and energized by our lives that energy gets passed on to our clients. Read more>>
Charles Clark | Gospel Artist

Staying to true to myself and the direction of what God has prepared for me. My family has also become the newest important factor too. Read more>>
Tay Rubin | Makeup Artist, Model and Consultant

The most important factor behind the success of my brand is that my brand is client driven. I have made sure that I truly understand my clients' needs. Once I assessed their needs, then I am able to provide the services and products that they need. Read more>>
Josette Hutton Evans | Founder and CEO, Metamorphasis Powerhouse Company, Inc.

I would say this year especially one of the most important factors of my success was remembering my Why, and reimagining what equity and the essence of transformation of ideas, processes and even partnerships could be. So many times I had to remind myself that transformation as a construct is just as much about the unlearning of things that don't serve you to make room for the new behaviors and ideas that can propel you forward. I had to hold myself more accountable to the mission, get grounded again, and level up as a leader. One of the most important factors was getting out of my own way, and letting my business grow up. I had to learn that as the founder and visionary, my vision couldn't grow without empowering other people to help me, that we couldn't operate in silos or play it small and make the impact at the level the community needed us to show up at during the pandemic. I think for many founders out there it's a tough lesson to learn, but I'm really proud of where we are as an organization today, and where we are headed because of that decision. Read more>>
Ronald Anderson | World Class Talk Show Host/Podcaster

The most important factor in my success is starting from ground zero which is term I received from my big brother Justin Harrell. Ground zero mean starting from step 1 of the building process and understanding that to create something great, you must first create a solid foundation. Once you created the foundation and plants your seeds in the ground, your now ready to water your plant slowly and give it the proper sunlight you need to bloom it to a strong stem. In other words you must take your time to nurture your idea into your vision you manifested from the beginning. The number one everyone must do is EXECUTE their plan!. Read more>>
Phillip Jordan | Entertainer, Host, and future Mogul

God. Trusting myself and my intuition. This past year, I've gotten so close to myself and learned that it's truly okay to be selfish with my energy. Everybody doesn't deserve to get access to that. God gives me my ideas, inspiration and my next steps. Without my creator, I am nothing. Read more>>
China Monai | Artist

Manifestations, what ever you want and need in life you shall receive if u believe it. I create your own reality. Put yourself in the right place at the right time. Read more>>
Dynez Dennis | Pop Recording Artist

The most important factor behind my success is remaining true to my original mission. Often times you may get sidetracked and discouraged because things are not progressing as swiftly as you would like. However, remaining true to yourself and never forgetting your "why" ( why you started, why you wanted to do this). It will take you far on your journey to success. Read more>>
Laketris Rogers | Event Stylist & Curator

The most important factor behind my success is consistency & providing exceptional customer service. I pride myself on both. What's a business without either. I've worked in the customer service industry all my life, and being able to provide good customer service to my clients is what I strive for. Being consistent with myself from answering emails, making sure I follow up with clients, & staying on top of my content all social media media platforms. Many factors play a role in my business success. But overall, One factor that has never lead me astray is my Prayer Life! God is my Source for Success, always have been and always will be. I can't thank him enough. Read more>>
Moriah Thomas | Beauty

The most important factor behind my success is keeping God first in all I do. I am not ashamed to say that I would have nothing if I did not know God. Where I am now in my success required me to spend many quiet moments just praying to him and listening! God says in his word that if we delight ourselves in him he will give us what our hearts desire. Psalm 37:4!. Read more>>
Jacob Wilson Cameron Strittmatter | Founders @ Failure Island

At the end of the day when you are trying to grow your business, your client's wishes are always going to take precedence when it comes to the project. But what gives us the most pleasure is when we are able to convince our client or brand to take that extra step that maybe they are a little nervous about. Whether that's going a bit more out of the box than they are used to, or being bold with how they compare themselves to their competitors. We get them to make these decisions by encouraging them to not be afraid to fail. Because everybody does, and it's the only way to get better. It's in our name and a part of who we are. We've weathered those storms and come away with the experience to show them the way; and people seem to like that. Read more>>
Jonathan Richter | CEO of Winnona Partners & Classical Guitar Teacher

One of the most important factors for success I've found is producing high quality content based on things I'm passionate about! If you're a startup or entrepreneur without a lot of funding for paid advertising, how can you get the word out about your business? For both my guitar teaching and software development businesses, I found that developing a robust content strategy is an excellent way to generate traffic to your website for free. To this day, I've still never spent a dollar on advertising! This strategy is what's known as "inbound marketing", and it's one that the most successful online companies use today. Think about all the potential customers who are organically searching on Google for topics and questions related to what you offer. Now imagine that a blog post or video you created has so much value that Google ranks you as a top result for that specific search. If someone clicks on your content and finds that you're able to provide extremely high value for what they're interested in, you might just be able to convert them as a customer–all without any paid advertising!. Read more>>
Giorgia Valenti | Actor & Entrepreneur

I would not be anywhere if I didn't work hard. And what I mean by that is that I get things done! That is definitely the number one most important factor to my success. I grab every opportunity, I meet deadlines that I impose on myself and I completely every task on my to do list. Having said all this, I think it is also vital to allow yourself to make mistakes and be human, not only a working robot all the time. It's okay to slack sometimes, just get back up and don't make it a habit!. Read more>>
Danyell aka DJ Gotta Strut | DJ/ Owner of Gotta Strut Ent & Love Official Weddings and Events

That my brand not only has an impact on someone's life experiences, but that it also encourages others to pursue their dreams and goals. Read more>>
Aspen Kennedy | Actor

Having a humble and steadfast faith in God. I say this because every single opportunity I've been able to embrace came to me in an indescribable way; beyond my previous simple understandings. There is a story behind every project I've worked on in my career. However, I'll share my most recent one. To begin, I'll start off by sharing the result. I am currently working on an action film opposite Bruce Willis, Frank Grillo, Kevin Dillon, Leon and many other household names. Right now, it's anticipated release is February 2022. Now, to what happen a day prior to getting the call. Well, not even 24 hours. Maybe 15 hours or so, I was dealing with a dear family matter that brought me to a low place of hurt and frustration. To the point where (from an emotional standpoint) I felt like quitting and began to question my purpose. Although, it was only a temporary moment, it weighed heavy. Little did I know, I'd be getting a call that soon to work on one of the biggest films I've worked on to-date. Read more>>
Roderick Williams | Men's Grooming Line Owner

The most important factor about the success of my career and my brand is my true passion for helping individuals understand the importance of grooming as a male. I feel that personal grooming boosts your confidence and it defines your personality. I also feel that in life you only get one chance to make a first Impression and that there should be some thought behind how you present yourself to the world. Read more>>
Shreco Bakari | Executive Director of Foreman Empire Productions (Independent Film Company)
I believe that would have to be God, that's definitely number 1 & my amazing team of women whom have made every bit of this success possible beyond measures. Many don't realize that you have to have a team that believes not only in your vision but in themselves as well. They have to be aligned with you and aligned with the vision that God gave you. If you just pick and choose who you want without consulting God first, doing your research and truly asking yourself "What positive growth could this individual bring to myself, my company and themselves"; you'll be stopped with adversity every time. Another important factor you have to understand is that everything you do is A TEAM EFFORT. Yes, you can accomplish things on your own, but think about your endgame. Think about the bigger picture, how much more amazing and a major hit things would be if you collaborated with "LIKE MINDED" individuals whom are in the same path you are with amazing talents. You can't do everything on your own. You're going to need a strong team if you want to elevate. Read more>>
Rachel Davis | Global Beauty Expert

I believe the success of my brand comes from setting up my business plans and conquering them within the beauty industry working for about a decade now. Being able to study the greats and learn what works, adjusting to the ever changing techniques in my industry, continually remaining resilient through the curveballs life throws on the journey to success, and remaining focused on the end goal! Without goals, we become somewhat lost on a uncertain path and may find ourselves wasting time. A huge factor to the success of any brand is networking within your industry and setting yourself apart customizing your brand to your own unique style! Some will love it, others won't but eventually they may come around!. Read more>
Duvalier Malone | Author, Motivational Speaker, Political Commentator, & CEO of Duvalier Malone Enterprises

I would say being a public servant is one of the most humbling experiences as you are dealing with so many diverse backgrounds of individuals. I believe one of the most important factors behind my success in business is my decision to follow my passion. I believe that when you follow your passion and calling in life success will follow. One of my greatest strengthens I learned on this journey of community activist work and community service is that God gave me the vision. Many times, family or friends may not understand the vision or support the vision. In those times, I remind myself that God gave me the vision and he will protect and provide the support that needed to carry out the vision. Lastly, I always ignore the negative noise that comes along this journey and remember to do what it is that I feel God has called me to do. Read more>>
Constance Love | Wife, Mother, & Serial Entrepreneur

In my opinion, I feel like the most important factor behind my success is my faith. A lot of people tell me I make being a wife, mother, and serial entrepreneur look easy but I contribute that to my relationship with the Lord. I was raised in the church and taught, at an early age, to trust the Lords will, pray through the good and the bad times, and to not move in any direction in life, without consulting with him first. I still use all these lessons in daily decisions whether it be personal or business relationships. Read more>>
Neisha Rogers | Multimedia Specialist

I believe a key contributor to my success was my ability to learn who I am and what I was born to do. I think when you have a clear understanding of your contribution to the world at large; it helps you to operate with a higher confidence. Self-realization allows you to make the decisions, network, and engage in activities that will align with your God-given calling. Read more>>
Chef Taylor Rutledge | CEO/Owner Taylor-Made Kakes

For me the most important factor would have to be staying true to my vision. There is always constant pressure to do what's trending or what others would deem as profitable. In my case I wanted to make delicious desserts that I enjoyed making and that my customers would continually crave. I have dreamed of owning a bakery for as long as I could remember and the fact that I finally have one is so surreal at times. From a very young age I had the drive and tenacity to pursue this and I feel like I owe it to my younger self to see it through. Read more>>
Elijah Tutt | Real Estate, Professional Business and Political Consultant.

The most important factor behind my success and the success of my brand is Dedication. When you are honestly, whole heartedly dedicated to the client then the success and growth of the business comes to you. Dedication is the first priority of my business and its unique model as to how Resurgence Consulting LLC and its Clients soar. Read more>>
Jessica Tehlirian | Managing Partner-Esquire Litigation Group Atlanta [Lawyer]

The most important thing that I ever decided to do as a lawyer was to be myself. When I decided to go into private practice I was not sure how to gain clients or where to find them. I decided to market myself on my social media and to my surprise I have been able to generate consistent business across my various platforms. I really started to get more and more clientele the more I became transparent with my life and who I really am. I am so thankful that I decided to open up, it has been the best decision I ever made. Read more>>
Elaine Chu and Marina Perez-Wong | Muralists

We're not sure that there is one "most important factor." There are a few things always happening simultaneously in our partnership that make us what we are. Firstly, we share a lot of the same core values. We work towards similar goals that focus on the well being of our community and ourselves as women of color and artists / spiritually conscious beings. We also place great importance on legacy. The idea that there are people who came before us who have fought for us to be able to stand as we do and that we here in the present have to continue to pave the path for the next generation to move us forward. We are successful because our partnership is not about ego. It's not "my section" or "my idea" but OUR wall, OUR concepts and the "our" we're talking about is always much greater than just the two of us. We love working together and together we bring our strengths to the team. It is so rare to find someone who just knows you so well and we feel lucky to have found one another. Read more>>
Kyndall "Monreaux" Lewis | Owner of The Monreaux Method

Growing up I've always been taught that it is perfectly fine to be my authentic self at all times. There is only one of you and that is your superpower. That has been the segway for success throughout my life. The Monreaux Method promotes authenticity by customizing one of a kind pieces to reflect the client's personality and style. It is an honor to create pieces that exude one's persona. Through each project I aim to help each client feel more comfortable being their authentic self. With the help of satisfied customers promoting my business, The Monreaux Method has grown tremendously in the last year. So you see, being yourself, embracing your differences, and being comfortable in your own skin can be rewarding. Read more>>
Ana & Marcus Webb | Podcasters | Food & Travel | Lifestyle

Authenticity. We are 100% completely genuine. People who encounter us know that we are the same on and offline. We are also very transparent in sharing our highs and lows. Read more>>
Xen Gray | Owner of Xen & Thrifty

I believe the most important factor behind the success of my brand is engaging with my customer base. I'm very active on my social media. When people develop some semblance of a relationship with you they are more apt to support you because they feel like they're supporting a friend and not just another business hocking their wares. Also when my clients share special moments like anniversaries, new babies, getting married I make sure to comment with congratulations. Read more>>
Christina & Carolina Jimenez | Content Creators

One of the reasons we have seen our business grow so quickly is because we always think like the consumer of the brands we help. We specialize in helping the food and beverage industry, which means we need to put ourselves into the shoes of their target audience, to know which type of content they would want to see, and what they will interact with. Read more>>
Jessica Galfas | CEO, JEM Agency Creative Marketing Content

Behind my success you'll find a combination of never giving up and constantly letting go. I started off with a general idea of what success looked like for me. That vision has been my north star for years: Help entrepreneurs reach their financial goals and actually feel good about it. Turns out this vision was my big "why" and it's the one thing that's never changed. However, all of the specifics on HOW I would realize my vision changed again and again. First it was business coaching, then operations management, and now I'm the CEO of a creative marketing firm. I had to let go of what I thought my title should be, who I thought our target market would include, and even the specific services the business would offer. I had to let go of all of the "how" while never giving up on my "why" because after all, success is relative. Read more>>
Brittany McIntyre | Creator of Shade911 & Small Business Mentor

I believe the most important factor behind my success is being authentic and being interactive with my customers. I also believe that if you show your audience authenticity, that they will gravitate towards you. Being a new business owner and not really knowing much about marketing I had to figure out a way to gain brand awareness, so I decided to start doing pop up shop events around the city of Atlanta. Within the last 3 years I have both attended and/or hosted over 50 plus pop up shops in North Carolina and Georgia. Pop up shops are a way for me to show people the face behind the brand, interact with new customers and network with other business owners. I also wrote an eBook named "How to Pop Up at a Pop Up Shop". The eBook highlights how to prepare for a pop up shop, how to display your table, networking tips, and how to gain new customers. With these strategies, alone with great customer service my business has been successful. Read more>>
Daniel Toole | Writer/ Musician

I'd have to say, "perseverance" is the factor, the leading and deciding factor. It's a conscious decision each day to continue to pursue the thought of changing a day or a life through words and music. A continuous stride for hope through sound and feeling. A belief that the music that's on display can and will make a difference. Read more>>
Wayne & Renee Jordan | Owners

Three things: tenacity, stubborn determination, and what is in the jar. Read more>>
Taunita Hightower | Wealth and Success Coach

Having resilience, or "bounce back" from difficult experiences is the most important value that I live by. I am no stranger to pain and disappointment. In my life, I have overcome everyday challenges to life altering events such as life-threatening illness, the tragic murder of my father, a shattered marriage, to homelessness. These adverse events were certainly painful and difficult, and still bring about a unique flood of thoughts, strong emotions and uncertainty. Becoming more resilient not only helped me to get through difficult circumstances, but it also empowered me to grow and even improve my life along the way. I recognize that I am not defined by my circumstances nor do they determine the outcome of my life. Read more>>
Deana Panza | Therapist, Life Coach, and Wellness Educator

The most important factor behind my success is authenticity. My work is based on building trusting relationships and it's nearly impossible to trust someone if you feel like they are aren't being real about themselves to you. We're all experiencing being human right now and that comes with so much confusion, unknown, exploration, questioning, awesomeness, and learning. To pretend that we are anything other than human is doing ourselves and our relationships a disservice. Read more>>
Demarra West | Licensed Therapist, Reiki Master, Yoga Teacher, Certified Professional Coach, & Podcaster

I believe the most important factor behind the brand I've built has been delivering what I say I'm going to do, while providing my clients with an exceptional experience. Dr. Maya Angelou said it best, "people will forget what you said, they'll forget what you did, but they'll always remember how you made them feel". That's the reason why in thirteen years of running my consulting practice I've never had to market my business – the majority of my clients have retained my services or come to me through word of mouth. This is why I'm so passionate about helping people understand the value of relationships. Relationships will always trump skill in business and life. Read more>>
Gabrielle Kilgore | Sustainable Lingerie Designer

The factors behind my success for my brand is honestly the consistency I put into sewing my garments, my family and my customers!!. Read more>>
Paul Morehead | Chef

The most important factor behind my success would have to be my team. My team believes in my cooking skills and they work hard to help my dream come true. If you don't have a strong team that is working with you then it is hard to succeed. Read more>>
 Selldretti | Musical Artist, Songwriter, Producer, & Business Owner

I believe the most important factor behind my success and with my brand is ownership. Being able to stay true to myself and to make my own decisions for myself and my business has given me the ability to have a wider scope of success. Although it is tough at times being an entrepreneur, I believe the biggest benefit and key to future success is freedom. Read more>>
Ashlee Bankz | Rapper, Songwriter, Record Executive, Record Producer, & Entrepreneur

The most important factor behind my success/the success of my brand, is to build from the ground up. Everything surrounding my brand is authentic. My success is/will be genuine. Everything coming my way is well deserved. There's no cheat code. I believe in authenticity, originality, & most importantly building step by step. Read more>>