How did you decide to start a business?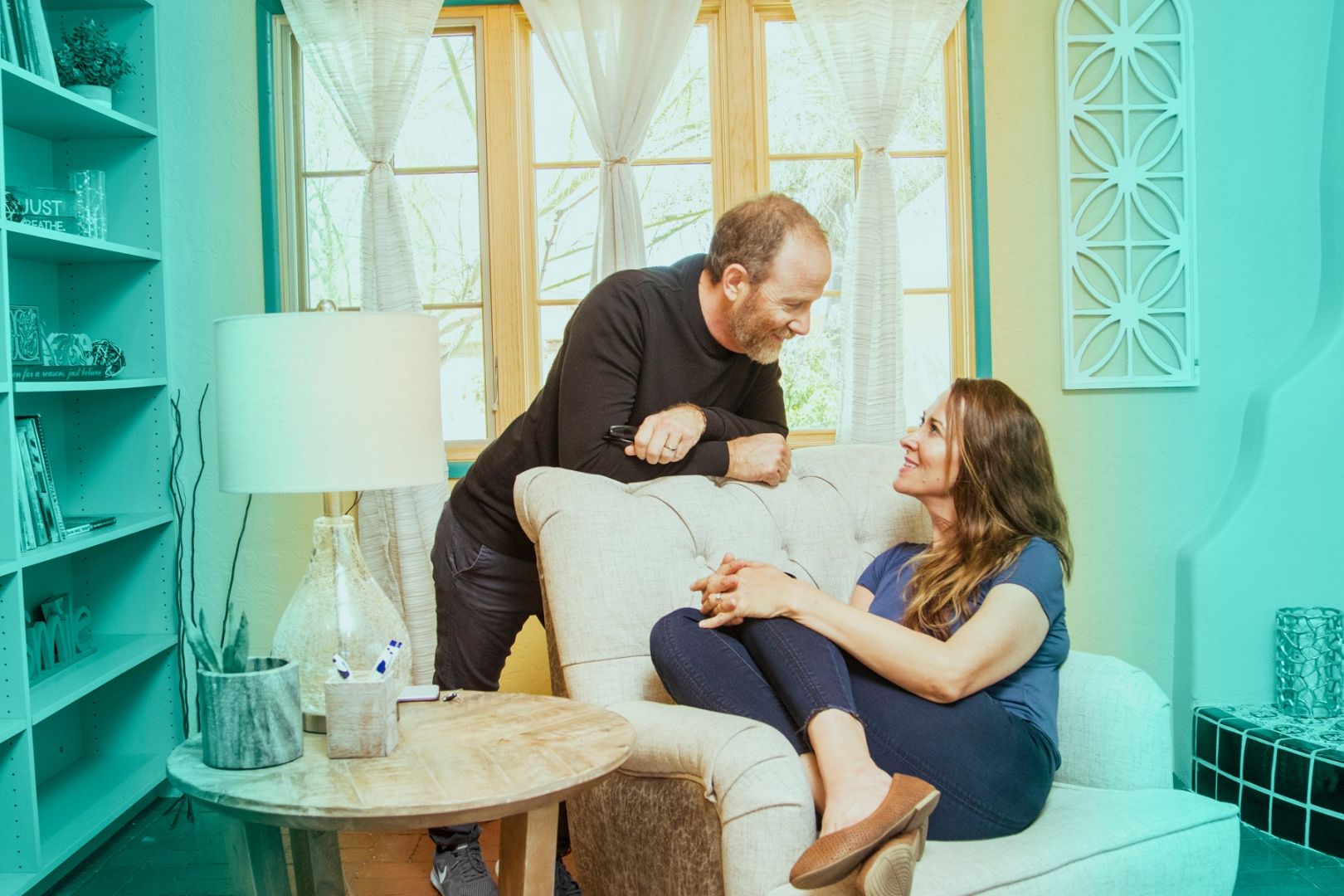 We reached out to some of our favorite entrepreneurs and asked them to think back and tell us about how they decided to start a business. Check out their responses below.
Davonne Dupart | Executive Director of Lifted Wings Studios, Educator, Artist

When I started Lifted Wings Studios I was thinking about my purpose and how to make a greater impact. How can I put more "good" in the world? I realized that starting a business would allow me to create content on a larger scale and have the lifestyle I desire to live. As a business owner I can offer work to my colleagues, and I am earning the income and time to support and impact those I care about in my life. It's hard work but I have always had an internal "knowing" that I am meant to have a business. It was continually tugging at me and the thought of not moving forward with it brought on a feeling of remorse. So far it has been an amazing journey that I'm excited about! Read more>>
Tarah and EJ Kerwin | Therapists/Relationship Experts/Podcasters

We had both been therapists for a number of years. We got together later in life and felt like we understood how to have a healthy relationship. But, when we got married, blended our family, and quickly became pregnant with twins, our relationship became complicated very quickly. We found ourselves struggling to love each other the way that we wanted to and had to put in a significant amount of work to stay connected during this complicated time. Read more>>
Michael Thompson | Photographer & Cinematographer

After years of working under managers that tried to take advantage of me and my talents, I decided enough was enough. I took the step so that I could have complete control of my business so that I could operate it and myself exactly how I wanted. Read more>>
Neal Cohen | Co-Founder – Tip Top Proper Cocktails

For me, the exercise of building a brand is most exciting when it can be personalized, and so a lot of what comes out in the Tip Top brand stems from personal interest, hobbies, and pursuits of mine and Yoni's – like culinary, music, art, and design. That's a huge driving force behind why we wanted to start this business—not only to fill a niche in the market, but also to create an outlet for our backgrounds, passions, and strengths. Read more>>
Linda Brackner | Partner

I have always wanted to open a healthy option restaurant of sorts. We were going to purchase a small building and open a juice,/coffee bar with outdoor music. When that deal fell through we had to have a new plan. It took us 2 years and in 2020 paid for all our licenses and a couple weeks later everything shut down. I have always wanted to make a positive impact in the world. I was an idealist when I was younger. Read more>>
Cole Simmons | Fiber Artist & Designer

My thought process when I started my own business was creating fun and wearable art for women of all sizes, and shapes. And so Unique Stitches, LLC came to be. Not only did I want my creations to be fun, but I wanted them to be Unique. I want to make women feel beautiful, confident, and one of kind when they wear my creations. All of creations are made by hand with intent. I pour every bit of peace, love, pride, and beauty into every stitch. Read more>>
Justin McBath | Project Manager & 3Bridges CEO

My thought process behind starting 3Bridges Apparel was that I wanted to serve my community in a way that is not only beneficial but empowering. During the pandemic I noticed that local artists and businesses were hit especially hard because a lot of their opportunities to make money depends on social gatherings. As a local bassist I experienced that firsthand, but I recognize my privilege in that music is more my hobby than my livelihood. So, I asked myself how can I provide a means for local artists and business owners to reach a broader audience, gain additional income and, in some cases, give hope, without imposing any additional burden? From that question 3Bridges was born. Read more>>
Kristy Alexander | Founder & Chief Big Heart at Apple Rose Beauty

Apple Rose Beauty was birthed out of 2 passions: my desire to provide high-performance organic skincare for sensitive-skinned beauties, like me, and my heart to end human trafficking. Growing up with an organic garden in Trinidad and Tobago, my parents had natural remedies for everything. I developed an appreciation for the power of nature to impact our skin and dreamed of starting my own cosmetic company one day. After working in engineering for over a decade, I left my career to travel the world, volunteering for a year. Read more>>
Marquiez Cornelius | Filmmaker & Content Creator

When I was a kid the first movie I saw alone without my parents was batman returns. I remember sitting in that theater mesmerized at the things I saw on that screen. I knew I wanted to do something like that when I grew up. But tradition told me that I couldn't do that and dreams were impossible to achieve. So I spent those first years of my life lost like a lot of youth until found that camera lens. My first assignment was working for the lord through the church media ministry. Who knew that would change my life forever. Read more>>
Simone Davis | Counselor & Life Coach, M.A

I started Respect In Self Esteem LLC because I have been through several things in life such as depression battles, anxiety, low self esteem, identity issues, etc. Many women alike share similar struggles, especially amidst the current pandemic. I provide the experience and insight, tools, and resources to help them navigate through those very same challenges and manage every day life. Read more>>
Courtney Malengo | Founder + Chief Communicator

I knew that I wanted to be my own boss someday, I just wasn't sure how I was going to get there. I've always had a strong entrepreneurial streak that manifested in childhood hobbies and later side hustles, from lemonade stands and babysitting services to cupcakes and bespoke stationery. After 16 years serving in a variety of marketing and communications leadership roles, always on deadline and serving as a company spokesperson, I was getting burned-out. Read more>>
James Tomlin | CEO and Owner of JimmyJam's Vegan Foods

I have a background in social work I have worked serving our communities the heart of Atlanta, over 25 years.. I have learned to understand our community health, education, economic and social disparities. My business goal was to change some those outcomes by introducing healthy food options. Especially starting with the youth to consider eating a healthy diet. In black communities there're fast food restaurants on every corner but not vegetarian and/or vegan restaurants. Our company goal again was introduce idea of vegan foods as options and affordable option for families and children. Read more>>
Diamonique Franklin | Fashion Stylist

DARE TO BE DIFFERENT!.. I have always been an individual who loves to be set apart, I never like to "fit in". That alone is what fashion is about. When it comes to clothes, Contour'D Glamour is the business for you! Here we strive to take fashion as a expression of style whenever you dress. The vision behind my business is to educate, motivate, and encourage people to wear their clothes and not let their clothes wear them. With Contour'D Glamour I am not here to give you fashion, I am here to reshape and revision your style. Because with Contour'D when we style you the WORLD takes notes! Read more>>
Madelynn Pierce | Social Media Marketing Director and Buyer

There wasn't really any definite thought process for us! The owner, Amy Gelsthorpe, is very fly by the seat of her pants and with American Trilogy that's what we did! Once we opened a American Trilogy we realized the excitement and the need for two other storefronts in our town so we opened everlasting Bridal and American Trilogy Formal. This was all done in less than a year and it was definitely pretty crazy but it was definitely a lot of fun too! Read more>>
Fency Producer | Music Producer & BeatMaker

When I started making Beats,I never thought of making money from this. Posting my music on social media made me realize how people were willing to pay for my beats and my work,That's how my business idea started Read more>>
Jandi Pope | Licensed Esthetician & Serial Entrepreneur

First, I thought to myself "Girl you are crazyyyyy what is wrong with you?" Lol. I really wanted to start my business because I wanted to not only ensure my kids have something when I leave this earth..but also I wanted to run my company how I wanted it to be ran. I've always told myself, you can either go after your dreams or help someone else build theirs. Read more>>
Brandon Alston | Clothing Designer

I grew up attending The Waldorf Schoo of Atlanta and I learned how to sew in 8th grade. During my gap year I had a lot of free time on my hands because most of my friends were away at college. Since my mom works at the school I would reach back out to my handwork teacher and asked for help working on a few pieces. The first piece I made was an old light blue hoodie that was covered with stains, in an attempt to save it I made patches out go the graphics and put them on an old jean jacket. Over the year I made a handful of pieces out of stuff from my old closet. Read more>>
Tabori Miller | Platinum Award Winning Filmmaker & Graphic Designer

My thought process behind starting my own business was to, seek professionalism within myself and to give others opportunity to shed light on their craft! Read more>>
Corey Brister : AKA Shump | Photographer & Videographer

The thought process behind my business was to be totally different while providing a service that anyone could do. Anyone can take photos of someone and edit them and make them look beautiful. But with my Photography business what makes it different is the experience. I not only create a still picture of my clients, but I also provide a timeline of photos and videos that then creates a story of there shoot. So all in all, the true thought process consisted mostly of just setting myself apart from others and being different. Read more>>
Porshe Colts | The Breaking Barriers- No Boundaries Mentor

My thought process behind starting Breaking Barriers-No Boundaries Inc. was understanding my "why" and God given purpose in life. I've always been an outlier since my childhood and knew my journey would be different than most of my peers after my mother passed away. Life will present many obstacles. It is through my personal obstacles and challenges that the idea of helping girls break barriers officially began. Read more>>
Brittnay McDonald | Model & Actor & Hostess

I wanted to start my own business because I wanted to buy back my time and freedom. Having your own business allows you to create your own schedule and have more time to spend on things you love. I once heard when you do something you love; you will never work a day in your life. Doing something you love doesn't feel like work when you're passionate about it. When you're passionate about it, usually there is no limited salary. I am passionate about making others feel great and changing their attitudes. I am in the entertainment business where I model; I'm a hostess and actor. I love this industry it's fun and it changes people's lives. Read more>>
Precious Melton | Educator & Artist

As a child, I grew up with parents that were dream and goal-driven. My mom is a retired educator and my dad is an entrepreneur with multiple businesses. Growing up, I never thought I would be an entrepreneur or had a desire to become one. However, things changed when the global pandemic hit in 2020. I saw the need for more support in the education field in relation to parents, students and educators. Everyone was forced into a virtual environment that no one was expecting to be in…. for so long. Students and educators were impacted like never before. It was at this moment that I was compelled to launch my business The Creator's Cloud Enterprises, LLC. Read more>>
Jawanda Marsh | Majestic

Self care! I have always worked so hard for everything I have, realizing that I was working to build someone else while in the meantime I was falling apart physically and mentally. In 2017, I lost everything that I had worked so hard for, for years. My car, my place of living, my savings all gone, and my job.I begin to have anxiety and my hair started falling out. In 2019, because of Covid I was able to sit back and think on 2018 and I wanted to know what happen, how did I let this happen. Let me tell you God is always on time, To God be the glory for everything I faced. Praying to God to show me my purpose in life because I was at a point of losing my mind, I had no peace and I was very angry. Read more>>
Denard | Fashion Designer

I wanted the ability to express myself through design, and because I dress well clothing just seemed like an obvious choice. Read more>>
Angelia Ceasor | Wife, Mother, Pharmacy Tech, and Entrepreneur

My daughter did the big chop and decided she didn't want to relax her hair anymore. I set out to help her grow her hair back as healthy as possible using all natural ingredients. Read more>>
Maritea Duke | Natural-herbalist, honest and believe in each one teach one!

I started following Dr.sebi in 2015, I was playing basketball and wanted to be more natural and take more natural products so I found out about Seamoss put me and my family non it saw great results and was like more of my people should know about this amazing seaweed that give you 96 minerals so I started my business. Read more>>
Shanice McLeish | Author & Grief Advocate

What was your thought process behind starting your own business? My original thought process behind creating Grieving It was to create a community. My goal was to design space to not only support those feeling lost in their grief but also for people to heal and grieve their loved ones openly. What's one thing about your industry that outsiders are probably unaware of? This may be odd but the connection and authenticity of people within the industry is something outsiders are mostly unaware of. Read more>>
Nakia Holliday | Mood Roc Boutique Owner

My thought process for starting Mood Roc came from being burnt out from working 10 plus year for a retail company that i would never have ownership. So much of my young adult life was spent busting my ass, missing out on truly living in my purpose, and exhausting long hours to never having ownership as well as the knowledge of being replaceable, i knew it was time. Read more>>
Indigo Blu | Freelance Designer / Water Owner

I thought that I would be able to help people achieve their goals and do things as well as create things that they've always wanted. That was the first reason why I officially chose to become a freelance designer. I've been into tech since a little girl, I started out jail breaking phones. As well as taking them apart and placing them back together, at the age of 11 I was editing my family members pictures. It's something i've always been good at, but re-discovered that four years ago this was my passion. Read more>>
David Bruce | Co-Owner

I (David) grew up cherishing my Mother's desserts and always enjoyed sharing them with my friends. Of her many tasty treats, the peach cobbler seemed to resonate the most. For many years, she has been inundated with requests for her delicious cobblers, from family, friends, and acquaintances. After leaving my job in 2018, I approached her about starting a business selling her pies. Our belief – and it's been proven – is that Evelyn Bruce's peach cobbler pies are the best in the world, and my mission is to have everyone try some. Read more>>
Janiah Simone | Business Owner & Entrepreneur

When it came down to wanting to start a business I feel as though it should be something I see myself doing for the rest of my life .I loved being a girly girl even though at some times I couldn't be , since I could remember I always got a makeup kit for Christmas every year . Once I gotten old enough to wear eyelash extensions I always wore them. I felt like as long as I got my lashes and lipgloss I'm good , I know I'm pretty so it wouldn't take much . Honestly since a kid I knew & know that I'm going to the top & I know this was the starting point of building my brand and a name for myself , that's when " HERWINKS, LLC was created . Read more>>
Robin Chappell | Author, Business Owner & Public Speaker

Perseverance and determination have been a part of who I am for as long as I can remember. My parents and military career constantly instilled these qualities in me. I was so excited to write my first book and actually hold it inside of my hands. I felt like I gained the official title of "author" and couldn't wait to let the world know! I also recall how expensive it felt to chase my dreams and self-publish. Publishing packages normally cost thousands of dollars WITHOUT marketing services. I felt lost on how to affordably promote my book on my own, and went through an extensive learning journey with each one that I published. Read more>>
Victoria Jones | Creative Entrepreneur

I kind of feel like I was born into it. My parents were business owners my entire upbringing. However, when I decided this was something I really wanted to do, I didn't want to do it just for me. My thought process is that I want to help others by creating jobs and creating a work environment that values their employees. As my company grows so will my team which means less people are unemployed. Read more>>
Carlita Broomfield | Self-Care & Wellness Chandler

As a candle lover, I recognized how important burning candles had become to my self-care and mental wellness journey. One day I woke up and decided I wanted to use my love of candles to connect with and encourage individuals on a much deeper level. I wanted to create a purposeful movement- one that promoted positivity amongst individuals, participation of self-care routines, self-development, overcoming life challenges, and encouraged individuals to volunteer and give back within communities. Read more>>
Loretta Wilkins | FACAA Document Clerk and President of Our Loving Hearts Inc.

Truth, there wasn't a thought process. I was out feeding the homeless under the bridge on Pryor St. downtown, where it was called tent city at the time. And I didn't have enough food for everyone. It was overwhelming, to say the least. I felt bad because I didn't have enough. I came home, hurt and a little angry because one fussed at me, for not having enough. And I was thinking the nerve of her, really. But it bother me and I prayed and in my spirit I heard God say now is the time to start your non-profit. And of course, I argued no, I am not qualified, no will help me, no one will listen to me. etc. But God, said, " you are making excuses, as always." And this isn't about you, it's about my will, that what I heard God say, not yours. Read more>>
Joey Organa | Owner

Well, I do film makeup, so when the studios and sets shut down, the thought process was "Okay, how can I make some extra cash?" And so we started making and selling lip gloss and lashes, and it just snowballed into what it is today. I think the pandemic really pushed a lot of people to figure out how to turn their hobbies or little creative ideas into a source of income, and for a lot of people, it worked, and now it's become full time. I saw a lot of businesses open up around that time, and a very good bit of them are still going strong, and I absolutely live for it. Read more>>
M'rcedes Dioné | Beauty Professional

My story isn't the most conventional one when it comes to the beauty industry. In 2013 I lost my second son and before then I had never even considered makeup. But it's exactly what picked me up out of the pits of depression. I began to get up every day and do my eyebrows before long I would have people asking me who did them. I then started dabbling in eyeshadow and foundation before long I was doing full faces and had never taken one class or watched a youtube video. I literally just did what felt good. Read more>>
Kief Brown | Artist & inspirational Speaker

Trust GOD!!! Looking for different/better results I had to be willing to try different/better methods Read more>>
Helena Shorinolu | Entrepreneur -Founder of SHO Foods& YOBO Products

My thought process in starting SHO Foods & YOBO Products started during the pandemic which I had to temporarily close my spa Helena Maxx because of the face to face interaction and state restrictions. Enjoy cooking and feeding others and have always been advised to create my own cookbook by family and friends. I love to make up my meal recipes and also love making cultural dishes for family friends and guests. Creating SuyaSpice Cravings cookbook I decided to turn it into a brand. Read more>>
Beverly D'Amico | Beverly D'Amico, RN, MSN, GRCS, FAWF. A Life Coach, who specializes in Pattern Breaking, Grief Recovery, Anxiety, Depression, and PTSD as a result of childhood sexual abuse/Trauma.

The reason I started my business is because I believed I had something that would benefit the world. I had many experiences, traumas in my life from childhood throughout life. Through these events I came out scarred but victorious. Those that knew my life's story seemed to marvel at why I was still standing. I didn't understand why they marveled. I thought my actions were the actions of everyone that had difficulties in life. A therapist once asked my why and how I overcame my adversities. I was confused so I asked what do you mean. She said there are many people with the diagnosis of PTSD. How were you able to overcome? I didn't have an answer. I didn't know except faith, prayer, and tenacity. Read more>>
Shantavia Farmer | Entrepreneur and Mental Health Advocate

After dealing with my own mental health issues and losing my sister to suicide, I saw fit to starting my nonprofit. I had been wanting to start a nonprofit for a while, so when Covid hit I was able to use the time to actually sit and plan. Losing my sister to suicide was definitely an eye opener. I realized that suicide was a topic that is often avoided and rarely discussed in the African American community. At the time, I didn't really know who to turn to or how to cope with what had occurred. This pushed me to create this foundation to not only honor my sister but to also shine a light and educate others on the importance of mental health. Read more>>
Arnelia Valdez | Entrepreneur & Creator

Our thought process behind starting our own business was to share our joy of creating with the world. When we first began WhoBetta Prints & Creations, we had no idea how to operate a business. All we knew was we wanted to create products that our customers would love and cherish forever. We started this business on faith that if we worked hard and believed in our products, our business would succeed beyond our expectations. Read more>>
Krystal Hutchinson | Makeup Artist & Entrepreneur

Well ultimately I knew I wanted more and I deserved more than just a regular 9-5. And don't get me wrong it's nothing wrong with a 9-5, it's consistent income, however I felt like I was destined for something greater. You know working as a Makeup artist I was always looking for ways I could channel my gifts & talents to reach others. I remember one day while working at Esteē Lauder it's like the idea came to me like a little light bulb Lol it was the perfect idea. Makeup artist and cosmetics literally go hand in hand, you need cosmetics to do makeup. So I thought why not create Krystal Klear Cosmetics that makes women feel good about themselves. Read more>>
Alaiah Andrews | Chef/Pastry Chef & Author

My thought progress behind me starting ny business started when I got diagnosed with several food allergies such as dairy, eggs, corn, peanuts, soy, shellfish, beef, pork and chicken. Which caused me to have a very difficult time finding food and desserts that don't contain anything I'm allergic to so I decided that since I went to culinary school it can't be that hard to make food I can eat delicious and taste like the foods I'm used to eating. So Confections By Alaiah was created. Read more>>
Jessica Chaudhary | Model and Entrepreneur

What is a way to combine my love for buisness, culture, music, dance and clothes. A music company !!! I thought of one thing that combines all the things i love. Read more>>
Ka Ptah | Nutritional scientists

I know people needed this information we are becoming a society on prescription drugs and eating processed food that is killing us way too soon. My goal is to change the trajectory of health one person at a time. Read more>>
Natalie Pointer | Business owner, wife, and mother

I always knew I wanted to start a business but I was never really sure what kind. I did a lot of brainstorming and decide the adult toy industry was bust for me. Not a lot of people are independent in this industry, they actually sell items under brands but I knew if I was going to do this, I had to stand out with my own brand. That's when SugarxSpice Novelties was created back in 2018. From there I spent endless night on researching different items and ways to make my brand stand out. Read more>>
Brent Johnson-Gage | Salon Owner & stylist

I wanted to be in the driver's seat when it came to my vision of what a modern luxury salon should be. My cousin and business partner, Annah Aman, and I were able to collaborate on the brand and environment we wanted to create.  While we knew we'd be catering to the expectations of a higher-income clientele, we wanted the atmosphere to be easy and inviting. Read more>>
Steven Wallace | Altnetix Founder and Full-Stack Developer

Starting a business makes a world worth of difference because it empowers you to push yourself to new limits that you may have never thought of reaching before. As time passes it develops not only a business and future but also character development, holding yourself accountable to go forward with any and every aspect of you life. I personally thought as I continued my business that I became a new person and acted in a different manner than Read more>>
Kennedy S | Boutique Owner

Since a young age, I've been a lover of fashion. I come from a family that loves fashion and expressing themselves through clothes just as much as I do. My grandmother was a well-to-do seamstress in Detroit, MI during the 80s. This is where I picked up an interest in learning to make clothes. In high school, I joined a fashion club where I learned how to sew. Ending each school year we had an annual fashion show, which was everything! After our fashion program was cut, I lost interest in making clothes and fell into my first love, which is merchandising. Read more>>
Hanako M. Ricks | Podcaster and Content Creator

The coronavirus pandemic was instrumental in helping me to get over my negative thoughts (I struggled with imposter syndrome a lot) and really think about my passion for talking all things geek, and embracing my knowledge and talent and applying that to the growing field of podcasting. I have been a convention panelist at Dragon Con since 2010, and a podcast guest and co-host since 2008. I am excited for any opportunity to talk about fandom and pop culture. However, when Covid-19 hit and shut down most of the world, fan conventions were canceled and as such, that took away my opportunities to talk about the things I love (TV show, film, fandom culture). Read more>>
Dani Joy | Stylist & Boutique Owner

When I started my business 6yrs ago I had nothing. I had just got fired from my job, which wasn't the best to begin with. I had lost my car. My apartment. I was at my lowest. I remember thinking to myself I do not wanna go back to work. Ive always loved fashion and over the years I became pretty fashionable. So I was like I'm going to open a boutique. I talked to my husband, mom, and friends about it and everyone told me to go for it. So I took my unemployment checks of $275/wk to purchase inventory & Vanity A was born. Read more>>
Tiara Lane | Model, Creative Director, Stylist, Consultant

It's all about legacy for me, building an impeccable one. One of my biggest fears is wasting my time here on earth, so starting my own business and building a brand was an opportunity for me to not just make money, but leave something behind to the generations after me, while utilizing all of my gifts. I'm all about having meaningful influence in society, but I'm a creative, so through my own business I'm able to bring substance in creative rooms, tell stories, create art, make people feel good about themselves through fashion, and ultimately inspire people. The more my brand grows, my intentions remain the same… and that's to inspire. Read more>>
Vivian Creasor | Part-Owner, CEO, CFO Catfish Hox Restaurant

The thought process began with the dream of owning a Multi-Cultural Family Restaurant with an influence of Southern Comfort Food with an Cajun Twist and a Asian flare. Being a multi-cultural family we were able to combine our cooking styles into something truly unique. My husband and I enjoyed cooking and preparing food not only for our household but for family and friends. We lived on a military base, and spouses would deploy a way from their families and we would love to cook for our neighbors, while their spouses were deployed. We enjoyed remarked on the overwhelming feedback we would receive, and thought perhaps we have something here. Read more>>
Adeidra D. Washington | Nonprofit Specialist

I started my business one year after being laid off during the 2008 great recession. I decided to go back to school to obtain my Master's degree in Public Policy (since. I didn't have anything else better to do), while being unemployed and during the process, I was required to work an internship. I met a local businessman Waleed Shamsid-Deen, through a college friend of mine, who offered me an internship at his nonprofit organization. While working for his nonprofit, I learned that I enjoyed the work I was doing in the community, and I was using my communication skills in writing, policy, and research to help better my community, through grant writing, fundraising and building relationships with local politicians. Read more>>
Octavia Cohen | Creative Artist & Advocate

The thought process behind starting my business is being unique and set apart from the others. I desired to design earrings that will accommodate several styles and colors while condensing the amount of earrings we accumulate. I love pairing colors that would seem odd yet unique in its own way. Read more>>
Neil Newcomb | Saxophonist and Musical Instrument Repair Technician

Repairing musical instruments fascinated me when I was a young music student. My first repair tech (later mentor and friend), Wil Grizzle introduced me to a book by repair technician Erik Brand. Wil later introduced me to my private lesson teacher and mentor Sam Skelton who also repaired musical instruments. After graduating from music school at Kennesaw State I taught private lessons and part time band. I started lightly repairing my students and friends instruments by using the text Wil introduced me to. I started apprenticing seriously after that and landed a repair job at a local music store that Wil and Sam had both previously worked for. Read more>>
Sandy Kissi | Certified Body Sculptor

I was inspired by another body sculptor with whom I connected on both an intellectual and spiritual level. After she performed the procedure on me, I was convinced that I wanted to assist others in reshaping their bodies in an non-surgical manner. The body sculptor with whom I connected offered a class that I enrolled in. It guided me and allowed me to launch my own body sculpting business. Read more>>
Monica Kline | President & Founder of Identity Brand | Brand Strategist | Digital Course Creator | Best Selling Author

After spending 20-years working in corporate and with a small company, I realized I was building someone else's dream. When I made the career change from a large Fortune 500 business, I felt like I was just a number, at any time my position and myself could be eliminated. Then I went to work for a small business, where I had my hands in many aspects of the business, it was fulfilling to see ideas come to fruition and become profitable. When I took a step back, I realized, I am building someone else's dream and my earning potential was capped. Small businesses *typically* don't offer bonuses, health insurance or matching a 401k. Read more>>
Dominique Johnson | Pastor/Coach/Change Agent

The thought process behind starting my business and non-profit, was looking at my gifts and talents and seeing how I could add value and make an impact in the lives of people and the community. Read more>>
Cynthia Rodriguez | Independent Health Insurance Broker

Ever since I was a young girl I was surrounded by business owners. It all started with my grandfather, he owned a small record shop in North Philadelphia, then eventually my mother, uncles and aunts all began opening business's in that same street where my grandfather's shop was located. I would spend most of my days after school helping with the business's and eventually as I got older working for my mother full-time. Read more>>
SHURINA JONES | Pastry Chef

I wanted to share my vegan recipes with others, particularly those that had dietary restrictions due to health issues. Many of the desserts I'd encountered were bland, or not healthy. I wanted to provide desserts that were healthier and delicious.. So my daughter Christina and I developed The Naked Bar. Read more>>
Eddie Platt | Illustrator & Caricature Artist

Throughout much of my college career, I was able to meet a lot of entrepreneurial artists building success for themselves and their work. For a long time, I thought that I would only be able to find success in my art career if I secured a job with some corporation or studio. This was even encouraged at times throughout my college career by teachers and career counselors. Unfortunately, my life didn't go down that path after I graduated, and I found myself searching for meaning in my work and in my ability to be a professional artist. Read more>>
Kalissa Harrison | Business Owner, Consultant, Creator and Holistic Practitioner

The thought behind Blackbucks, LLC was to dedicate my life and work to circulating the black dollar. Creating a platform to make it easier for the the black community to work together, provide, create and exchange resources and build our community. Read more>>
Chef Derrick Coleman | A Families Favorite Chef

I started Bro Bros Catering in 2018 when I got fed up with catering options available in Metro Atlanta. I felt as though all the options were overly expensive and there wasn't much originality in the menus to garner such pricing either. Id always loved to cook, it was a huge deal in our family; cooking together. So I'd decided since I was in charge of food for my work event that I would simply cook it all myself. I took on a challenge and conquered it! Read more>>
Justin Shokase Fuller | Musical Artist & Label Owner

Working for somebody else I had an epiphany & decided I didn't like working for others & only wanted to Answer to myself! So now it's like I have this trade/trait I'm really good at. I know I can market it so why not cut the middle man & become the man Read more>>
Bria Mulrain | Certified Lash Technician & Makeup Artist

I've always had a love for the beauty industry. I danced competitively for 12 years an makeup was always apart of the process before performing. I loved every minute of getting glammed up. Eventually as I got older I really got into it an have been known for always having a flawless beat. After graduating college in 2018 having multiple streams of income was important to me. With that being said I decided to invest in myself an take a lash course to be come a certified lash technician an now here I am a new business an suite owner. Read more>>
J'Daja Williams | The Body sculptice
I actually did not have a vision board or a business plan when I started my business. My business was solely a faith step . Due to the pandemic I became homeless and I had no money or anything to lose . I knew I had nothing to fall back on I had no family or friends to ask for help so, I decided to use what was in my hands. when I moved to Georgia Back in December of 2018 I took a body contouring course but my intentions was to lose weight and get my body in shape . I had no idea a year later I would be contouring and certifying others in my field all over the world including five different states and one country- South Africa . All praises to The Most High. Read more>>
Frank Green | Streetwear Enthusiast/Brand Owner
The thought process behind starting my own business was primarily to see my creativity manifested in a business context. I've always enjoyed streetwear branding i.e graphic tees, hoodies etc, and thought it would be a great challenge to see how well my ideas in the streetwear realm would translate through a clothing line. Read more>>