What was your thought process behind starting your own business?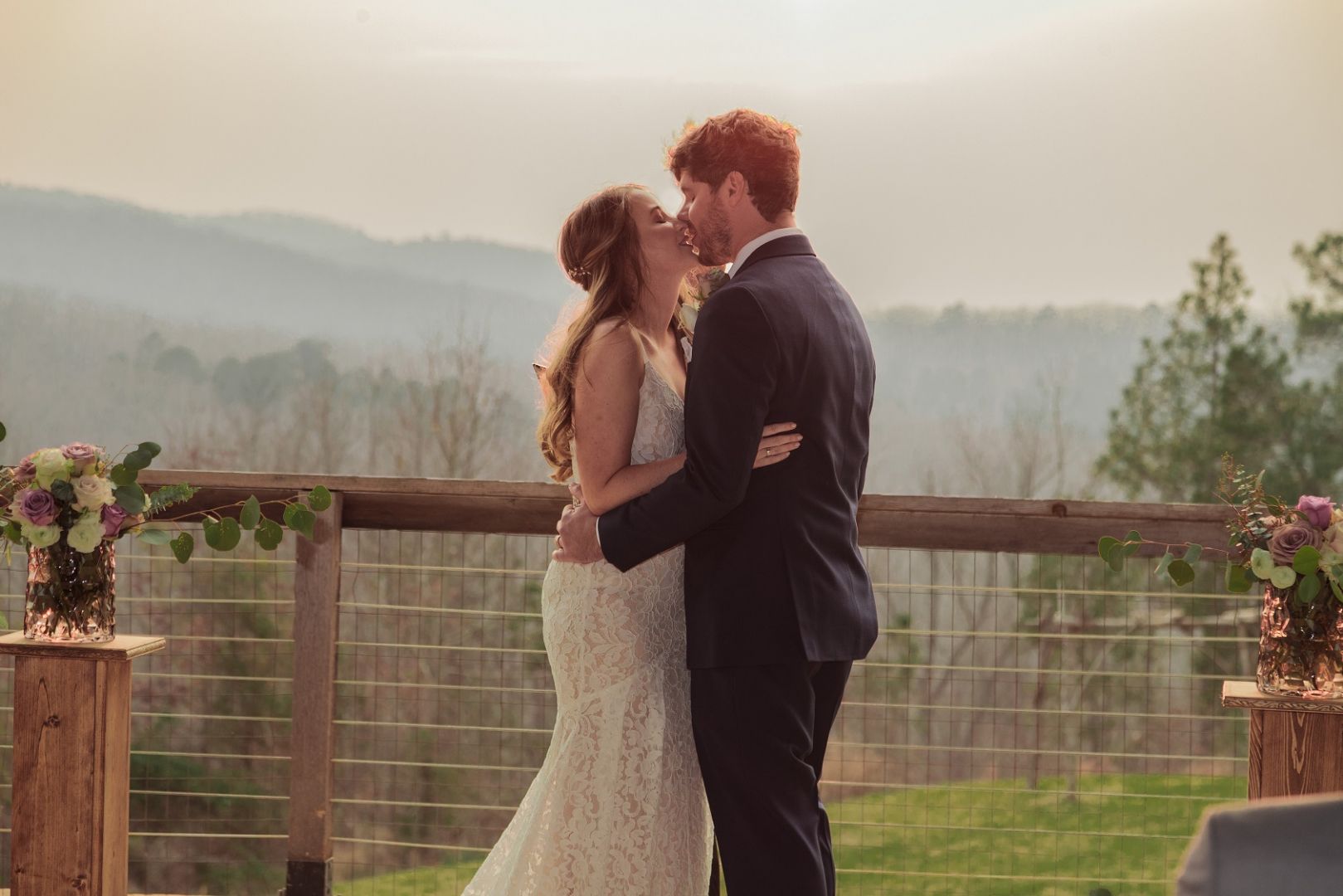 Starting a business is a commitment and requires dedication, resources and sacrifice. We asked some of the rising stars in our community how they thought through the idea of starting their own businesses.
Kelly Lockwood Padgett | Interior Designer for Small Spaces and Events

I've always wanted to start my own business. I just didn't always know what that would be. At every job I've had, I was the queen of wearing multiple hats. I loved solving problems and finding solutions where others couldn't. I wanted to know how everything worked so I could better understand how the entire ship was run. And I think that's important as as entrepreneur. Read more>>
Bryan Devoe | Videography & Photographer

I was fresh out of college and didn't have any experience in film or internships to stand on. I was in my 20′ and did every single job from customer service to detailing cars. I took a job working for Carvana where I was "told" I'd be a vehicle photographer based on my background, fast forward weeks later I'm cleaning lint out of seat cushion (nothing wrong with) but I didn't believe I went to college 4 years to be doing that. That day sitting in my car I made up my mind that if no film company was going to hire me I was going to hire myself, a mantra I live by now. With the guideance of God and support of my mother, my girlfriend (now fiance) I've pushed Nightwise Studios/Silhouette Bird Production to every year. Read more>>
Gregory Alexander | Nutritionist, Wellness product inventor, & Trainer

Initially creating my business idea, I thought about separating myself from others like businesses in the community. That is when I started doing mobile personal training. Another thought was how can I utilize my degree without it going to waste. Read more>>
Yakol Whitney | Author • Speaker • Remote Work Coach

For me my business was born out of hardship. In 2013 I had a miscarriage and quit my job because it was super stressful. The miscarriage was my wakeup call and I decided that I wanted to figure out a way to generate income from home. I also had a 5 month old baby who I missed during the day and after having the miscarriage I really wanted to be home with him. I started researching ways to generate income from home and if something worked I kept doing it. Read more>>
Krishawna Davis | Entrepreneur & Content Creator

Growing up my parents always done their best despite our circumstance, so I thought how can I change my future to where I can more financial dependent on myself. When I went to school I used to bring brownies that I made from home & everybody always used to ask me for some & they loved it. I developed a plan on how I can turn my hobby into my career. Read more>>
William Burden Jr | Artist

I've always had a passion for art and sneakers. I used to watch plenty of YouTube videos to learn how to paint sneakers. My sophomore year of high school me & my friend bought cheap paint from Walmart & started experimenting on old sneakers. As time went by after dropping out of college, I felt that it was right timing to give it a shot. Starting with only a water bottle, brush, and three acrylic paints I started Bird Customs. Read more>>
Kroy Richardson | KroyKorn Gourmet Popkorn CEO

Kroykorn was created to encourage children with disabilities to dream big and never stop dreaming. In a world where the opportunities are endless even for children with specials need you can be almost anything you can imagine! Kroy often reminds me that his Autism is just a condition but not a restraint. He wants to " live and dream in full color with his Kroykorn" and as his mom I intend to do just that! Kroykorn Gourmet Popcorn is vibrant and Bright and represents Kroy and his Big Personality. Read more>>
Britteny Weathers | CPR Instructor

Starting a business was never a part of my plan. I am a single mother of 3 children. So life for me has always been very challenging. I struggled for many years with raising my children and doing the best I could to provide them with a good life. After I was found out I was pregnant with my third child I knew working a 9-5 wasn't something I wanted to do moving forward. I knew it wouldn't be enough money to support me and my family. Read more>>
Jasmine Owens | Children's Book Author & Publisher

Throughout the 4 years that I was preparing to develop and publish my children's book, Girls Can Dream, I had to learn a lot on my own by researching information and trial-and-error. The big question was, "How do I even get my book into the hands of children and families?" I quickly realized that there are two routes, traditional publishing and self-publishing. I sent my manuscript to a couple of publishers, but after realizing that many of the large publishers require a talent agent to even get in front of a large publisher, I decided to self-publish my book. Read more>>
Phillip Small | Private Dining Chef

I was tired of asking someone to take time off to go live life & take care of my responsibilities! If i could give a company 40 hours a week, why can't i give myself the same amount of time, effort and energy! Read more>>
Kelsey Burack | Pastry Chef & Owner | Bottom Line Bakery

I approached a local restauranteur with my mom in 2010 and began my journey at 15 learning the food industry. Through jobs, graduating from Johnson & Wales, externships in Manhattan, studying abroad in France, there was always only one goal; to learn all I could from diners to Michelin Star restaurants to one day open my own business. Why work for anyone, giving away hours of my day, years of my life to another when I could do it for myself and my own family? Read more>>
Robin Brown | Event Director

I've been doing events since I was a young child. At 10, I planned my entire birthday party. Hand wrote the invitations and everything. Fast forward, I then planned the work parties – baby showers, holidays, birthdays. I did not think of it as a career until a friend mentioned it. I sat and realized I had been planning events forever – why not! Read more>>
Candeece Gibson | Jr. Cloud Admin & Hair Stylist

The thought process behind my brand 'Black Label Hair' believe it or not was based on my journey in college April of 2016. Being an international freshman from the Bahamas in New York City I was quickly humbled by the beauty industry. It was a culture shock, nobody prepared me for this, I was shook because I never knew that it would be such a jump in price for something I perceived to be so simple. I was accustomed to spending under $100 for basic sew ins, braids and wigs installs which at the time were becoming a thing again. Read more>>
Javoris Pettway | Artist & Founder of Emo Night Gulf Coast

The thought process was purely out of my mindset. I couldn't imagine myself working for someone else my whole life so I had to find a way to go into business for myself. Read more>>
Skylar Mclean | Atlanta Explorer @ServingLooksATL

Upon receiving my MBA and working as an accountant, I started Serving Looks ATL Influencer Marketing in June 2018 as a creative outlet to express the love of my favorite businesses and brands. Read more>>
Eboni Coger | Eboni Coger & Nicole Cowan | Vibe Curator

We truly believe that the balance between happiness and success is found when you learn to monetize your passions. Traveling is ours! Déjà Views became a business the moment we realized how much we wanted to share our travel experiences with other young black professionals, while generating income. Providing an opportunity for our peers to explore, network and catch a vibe with us anywhere in the world is exciting. We value creating experiences that take people beyond their local environments and ignite their passion to see more of the world with us. Read more>>
Deravanh Teso Campbell | Founder & CEO, Kurated Style

Starting my own business was 20 years in the making! In my heart, I always wanted to have my own store selling crafts from Southeast Asia (specifically Laos and Thailand, given my heritage), but the timing was never right. In my head, I knew I had to take a more practical career path after college and grad school. So I worked briefly in investment banking (I didn't enjoy it at all), then in digital media at large publishers and ad tech start ups to pay off student loans, move up the "corporate ladder" and be financially independent. I learned so many skills in the corporate world, especially as you become an executive, each day is about solving problems, managing and mentoring people, and supporting the larger business whether it's more growth or preparing for an exit strategy. Read more>>
Brandon Harrington | Product Still Life & Beauty Photographer

At the time when I was working full time at a credit union and going to school full time, photography was just a side hustle. I started to realize I was making more and more money. I decided to then start the process of going full time by quitting school and my full time job. I didn't know where to start with having a business so I utilized the skills I learned from banking and applied it to my new job as business owner. Read more>>
Felicia Wilmore | Clothing Boutique

Growing up, I always knew I wanted to start my own business and be my boss. It wasn't until I became an adult, that I decided to go into the clothing industry. Being a plus size woman, at times can be challenging. Especially when it comes to shopping for clothes. I use to always love going shopping especially to places such as the mall. However, it wasn't always a good experience for me. Read more>>
Jadah Downey | Beauty Enthusiast & Entrepreneur

I officially fell in love with the artistry behind makeup in 2015 once I learned how to do a full face from A Youtuber named AaliyahJay. I remember wanting to just keep on practicing until I improved at it, just to really impress myself. Shortly after that others were impressed and I soon began to accept clients. November 29, 2018 I started to explore the entrepreneurial side of things. Realizing I can not only take clients, but use my own brand to take things up a notch. Read more>>
Ronnie Sing | Owner of Adnorel Wines

My thought process behind starting Adnorel Wines was primarily impromptu and sudden. It was something I had brieftly thought about prior to the pandemic but the pandemic really catalyzed it for me. Like many others who were furloughed, I had to tap into my bag of talents to find a way to help keep my family thriving. We didn't know when or how things were going to turn out. Read more>>
Jim Lawlor | C.O.O.

Charlie (President of PPF) and I had done restaurant business together in the past and he had this 100+ year old family recipe book from where he grew up and still lives (N. Alabama area). He HATED pickles but his wife had made the sweet gourmet pickles from the book for the holidays and he tried them…..and LOVED them……he thought "If I like these pickles and I really can't stand pickles, maybe others will too"……. I used my extensive 25+ year experience in the restaurant business to formulate the recipe (remember back then it was "a pinch of this, and some of that" when recipes were written) and we found a small artisan packer here in the N. Atlanta area to make some jars for us. Read more>>
D Blackman | Singer/singer writer/ producer/drummer

It's about a legacy that was left for me and my family , my father who is known as Lord shorty / Ras shorty I created soca music and the only thing that I want to do is to keep his dream alive , and that is to spread the music to the world , music has been my life from ever since I known myself it was something I grew up doing as a day to day life , that's the reason for doing my music and it's a passion of mines . Read more>>
Ashley Allen | Beauty Industry

Honestly myself, I wanted a product that help heals and moisturize my lips without having to constantly keep applying the product and I wasn't finding that in the stores so I came to a conclusion to make my own. I discussed it with my partner and he thought it was a great idea so I went online that same day and did some research. I believe in enhancing beauties beauty and that's what we are doing at Lux Lips by Beautie. Read more>>
stevie Boi | Fashion designer

I didn't really plan the process of being a designer. I simply made myself a pair of sunglasses and overnight they became popular due to a celebrity wearing them. To this day I laugh about it because the entire process is hilarious. Read more>>
Kalena Cacho | Dessert maker & Wedding photographer

I honestly didn't see myself seriously starting a small business until one day in December 2020 I realized that I love small businesses and supporting all my friends that do have them, so I figured why not turn my passion into a business too! Read more>>
Melinda Herron | CEO 103 Collection | Business Consultant

Melinda has always been very driven and determined to never let anything stop her from becoming successful. Born and raised on the south side of Chicago, she believed that her passion to become an entrepreneur had always been met with several obstacles that she had to overcome. Growing up in a disruptive household with a mom that battled a drug addiction, becoming a teenage mom with limited resources, and no clear direction of life, Melinda was faced with many difficult decisions, but she never gave up on her faith. Read more>>
Nikki Nichelle | Licensed Cosmetologist & Certified Lash Technician/Instructor

Beginning in 2009 was actually the end of me thinking that the diagnosis of Clinical Depression was going to be my life. A single mom that moved from Decatur, Ga to a small town called Milledgeville, Ga, living pay check to pay check. Barely having gas for my car or food in my fridge. I knew that I had to shake the gloom, the darkness somehow. I had learned in some of the outpatient meetings that distractions or things that can take my mind off the never ending movie trailers of life going on in my mind would help. I have always love all things beauty especially hair. Read more>>
Jelaminah Lanier | Fashion Designer & Reality TV personality

Initially I wanted my business to be a fun and interactive way for my fans from Bad Girls Club to stay connected with me over the years to come. However, I've always loved fashion, but would always have a hard time finding clothes that fit my body type. So, that became the driving force behind my brand. I also love to travel and wanted to incorporate that into my brand as well. Read more>>
Flannery Cronin | Stained Glass Artist

I am lucky to have been raised by parents who were entrepreneurs, so starting my own businesses was always a goal. But it took me a lot longer than I expected to find a focus. And once I did, it was such a weird niche product that I was extremely nervous. So I started out slow and safe. I had a full time job but dedicated my nights and weekends to honing my skills. At the time there were only a few really well known artist doing contemporary stained glass, so my only goal was to create a product that was very different from theirs. Read more>>
Sonia Emore | Founder of A Time to Create, LLC

Before starting my business, I worked in education for about 7 years. During that time, I came across so many students that suffered from depression, anxiety, loneliness and even suicidal thoughts. I noticed that it was hard for most students to talk about those feelings, which in most cases lead to self-harm or the harm of others. I had to figure out a way to help them, and that's when music came to mind. With a having a background in singing and songwriting, Read more>>
Lakeeia Smith | Owner of KIA KOLOUR

I created KIA KOLOUR in 2018 after discovering my ability to visually create and hand craft jewelry. It surprised me because I never created jewelry before and these visions of earrings, necklaces, and bracelets would pop into my mind. I would then sketch them out onto paper and figure out the best way I could construct them. I would spend hours trying to perfect these pieces and when I would wear them out, I received so many compliments. Read more>>
Kedric Barrett | Weight Loss Surgery Social Media Influencer & Entrepreneur

My thought process behind starting my own business was a simple one. The pandemic taught me that I needed to have multiple streams of income and not to depend on my regular nine to five to provide for my needs. I also want to leave a legacy behind for my sons and their children. Cooking is a passion of mine and I like to incorporate different seasoning blends into my food that I cook. Read more>>
Jim Dowling | Founder and President of JUMP TNT

I was laid off during the housing crisis in 2009. I could not find another job since everyone else was looking too so I decided to figure out where there was a need and see if I could make a living at it based on my skills Read more>>
Toya and Tonya Tann | Mixologists

We have been bartending for 20 years. Bartending has always been a secondary supplemental job for us. We love going to sports bars and restaurants for food and cocktails. One issue that we noticed is some bartenders aren't knowledgeable. They would put too much sour mix, under/over pour the ounces with the alcohol, or just not being able to differentiate vodka from tequila. After observing common mistakes, we wanted to start our own bartending classes and show our creative side with making cocktails. In addition, we hope to leave the nightlife soon to expand our mobile bartending services. Read more>>
Vic Allen | Entrepreneur & Philanthropist

I've always wanted to be an entrepreneur. I can remember even back in grade school I would hustle baseball cards & school supplies, anything I could get my hands on to make money. I was obsessed with buying things and selling them at a higher price; I think I even tried to flip a puppy once. That entrepreneurial spirit carried over into my adult life. My experiences with concussions and head trauma led me to cannabis. After my 17 seasons of playing football, all of my injuries started to negatively effect me in a lot ways. Read more>>
Tamera Singleton | CEO OF Amazicool Gardens LLC Brands

I was never really one to fit in, I always knew that I was meant to do more. 8 years ago I had just had my second child and I was working as an executive assistant to a COO. One day I was in his office and he said to me, "remember this, in any company everyone is replaceable, even the COO." That stuck with me, the thought that I was just another number. No matter how hard I will work or sacrifice I would do, it will only be for the better of someone else and their family, their legacy and I can be replacedat anytime. Read more>>
Kamille Black | Full Time Entrepreneur, Wife, Mom, & College Student

My thought process behind starting my own business was "how could I make a name for myself". Of course, providing people with quality products and service was on my mind, too. But standing out, was the main thing on my mind. Read more>>
Elliott & Quiana Curry | Natural Body Butter, Hair & Skin Products

My husband and I have always wanted to start our own business. However, we struggled to find the "thing" we were passionate about…until we had a daughter, Ella. After she was born in 2019, we noticed these alarming blemishes on our perfect two-month-old daughter's body. We later discovered she had eczema. Eczema is an inflammatory skin condition that causes dry skin, rashes, itchy skin, scaly patches, etc. Essentially, it's an allergy. Read more>>
Jaiden Glover | Middle school student

Being kids me and my brother always had something in the back of our minds that we were asking for. The only problem would be when we asked our parents and they would say "Who's going to pay for this new 3ds game". At first we did not have a solution to this problem. Overtime seeing different things and researching the idea of entrepreneurship we both decided to build a business selling lemonade. We then started selling at the bottom of our driveway. I used the materials that I had at home and sold cups of lemonade for 2 dollars. Read more>>
Julien John Charles | Photographer

I chose to start my own business in order to have more freedom to challenge myself as well as having the liberty to positively impact others through the quality of work I produce. Read more>>
Keith Fulton II | Co-Owner & CEO of The Trenches Gallery

My thought process on starting my own business was just getting started early. It was important for us to make an impact early in a new city where we can build a legacy here in Nashville. We felt that it was something here that was missing and we wanted to fill the void. The hardest part about starting your own business is actually starting the process. Once you start the hard part is out the way. Read more>>
tineka wiley | Small business owner

To have stability for my family Read more>>
Nicole Johnston | Fitness and Nutrition Coach

I worked for a gym in Maryland for 4 years when I started off in personal training. When I moved to Atlanta with my husband 3 years ago, I thought I was ready for a 9 to 5 job. I soon realized that I missed connecting with others and helping them reach their goals. Working a 9 to 5 also showed me how important it is to have someone that understands how to balance health and wellness goals with a busy schedule. That is my why. I want to help others reach their goals in a realistic manner with the understanding that fitness helps enhance your life, but it isn't your entire life. Read more>>
Crystal Smith | Black Mint Home Decor

I birthed Black Mint in the pandemic, I have been home from my government 9-5 since March of 2020. I was already an interior stager and was actually getting into renovations when the pandemic started. At that point with Reno & Staging I don't feel safe in peoples home! So I thought to myself what can I do that's still in line with that? So a Home Decor line was a no brainer, I was a huge candle lover prior to now I took pottery in high school so I had already loved making things an anything having to do with art. Read more>>
Kimberly Browne | Queen of SHEPower & Entrepreneur

My thought process in starting my business was based on my personal life experiences. I wanted to share my testimony with others to help them on their journey. Sometimes the things we go through are not meant to break us but to make us. By sharing what you have gone through, others can use it as motivation and inspiration to make it through their own storms. I have always wanted to help others and see everyone win. That's how I started my company and became the "Queen of SHEPower" aka "The Worth Specialist" to many. Read more>>
Tricia Morris | Costa Rica Vacation Specialist

I traveled to Costa Rica in the mid-90s. My boss at the time had a villa there. I started handling the vacation rental requests. More villas were built in the area and I booked them as well. Once my boss decided to move to Costa Rica full time I found myself wanting to keep going so I started from scratch with my first website. I contacted owners and ask to list there property. I visited often to keep updated by touring and/or staying at each property. I worked closely with a wholesaler that booked any airfare, transfers and hotel add-ons. I developed relationships with owners and property managers. Read more>>