What role has risk played in your life and career?
How do you think about risk? What role has taking risks played in your life/career? Check out responses from hidden gems from our community below.
Xylina Cassandra | Singer & Entrepreneur

Taking risks have been essential to my life and career. Risk involves uncertainty, and allowing yourself to be uncomfortable not knowing the results or what the outcome may be. But what I have learned over the years is that if I'm gonna take a risk, I will always bet on myself. I may lose sometimes, but I guarantee you I will win the jackpot no matter how long it takes. Read more>>
Charaun Cash | WordPress Web Designer, Brand Photographer, and Owner of Bomb Brands

In my opinion, the difference between successful and unsuccessful people is personal agency, and the propensity to take risks. From a very early age, I have been very intentional when it comes to making decisions about my life and my career. I frequently find myself at a crossroads or on the brink of a very important decision hat could make or break the next chapter of my life. Each time, I always get butterflies in my stomach, but always ultimately end up making the right decision. The great thing about betting on yourself, is that no matter how large the leap, you'll always land on your feet. As a woman of faith, I believe it is not good to worry, or stress about tomorrow because ultimately, God's plan will prevail. 2020 was a year of uncertainty for a lot of people. Specifically for my business, Bomb Brands, it was a year where we initially planned to grow. Once the pandemic hit, we were faced with a decision to either proceed with our growth plan or to wait it out for things to get better. After much prayer and deliberation, we decided to proceed. Read more>>
Gordana "Gigi" Fernandez | Small Business Owner, Massage Therapist & Esthetician

This is an interesting question because I am not a risk taker at all. Yet, I'm a small business owner, which most will agree is a lot riskier than being employed somewhere and collecting a steady paycheck. My husband is the complete opposite of me – total risk taker. To him there is no such thing as risk. We bump heads a lot when it comes to new ideas for the business but we always find middle ground and balance the two side of the spectrum. The fact that I am not a risk taker doesn't mean that I don't possess other qualities that led me to the success that I have today. Those qualities are my commitment to excellence, focus and discipline. I try to do the best I can and as thorough as I can. I'm an "all or nothing" type of person. If I can't give it everything I have, I won't do it at all. I'm also super organized which helps juggle the responsibilities that come with owning a business. Read more>>
Hailey Swartwout | Actress & Heated Cycling Instructor

I view the word "risk" in a similar way that I view the word "choice." Any choice you make can be viewed as a risk. So, yes, absolutely. I make choices every day, and depending on that day, I may call it a risk. 
 More recently I made choice to invest in my first ever short film. I co-wrote and starred alongside my friend Madelyn Wall, while the phenomenal company, Respectful productions, helped to bring the story to life. Most of the days in pre-production felt like a "risk," as we were in the middle of global pandemic, and I had no financial income at the time. However, I knew I had no reason to feel that way, with Jamie Flanagan producing and directing, Derek Evans producing, co-directing and editing, as well as the incredible cinematographer, Tony Collins. it is one of the greatest things to happen to me within the past year, and I am incredibly proud of the film. I cannot wait for you to see it! It was definitely a strong "choice" to pursue a career as an actress, and one that I look back on often and think, "who did I think I was?" I know the answer to that question, but it is still instinctual to ask. I am blessed to have had my heart be so naturally open to God's plan for me. I don't think it's my bravery that allows me to make such strong "choices," but my faith in the bigger picture. Read more>>
Keli Chau | Visual Storyteller and Lifelong Learner

There is a complex human response when it comes to risk. It is natural to want to stay on the path most traveled because fear is what helps keep us safe from the potentially dangerous unknown. This is where the importance of finding and executing a balance comes into play. For instance, if there is an awareness that the avoidance of risks is created from a fear of failing, then all that is left to do is to implement a proper plan before making a "risky" decision. It was certainly a journey on the way to develop my relationship with taking risks. I learned to believe in myself, continue learning, and made thorough decisions that are not based on fear. Each time I "failed", I would integrate what I learned when I tried again. When it was the opposite result, it would be that much more rewarding because I decided to do things my way. Read more>>
Padrone | Artist & Some

Risk taking is Music overall to me. When it comes to actually creating music that sounds appealing to your ear and how you really want to sound regardless of what the opposition thinks then that's a risk. When you put things aside because your dream is bigger than their reality that's a risk. I had plenty of risk to take with being a student and an artist that pursues to be consistent but yet content with not knowing. Some call it a risk but really sometimes it's just betting on your self. It's only risky to the people looking in from the outside because they don't know what you truly want to and can do. Read more>>
REN Dillard | Visual Artist & Philosopher

There is a great quote that I refer to often. I believe it was Helen Keller who said "Life is either a daring adventure, or nothing at all." I think that our desire for security comes with a heavy cost – mediocrity!. The great American scholar and philosopher Joseph Campbell propagated the idea of "The Hero's Journey". I believe becoming your own hero is a very important aspect of the human condition and that usually involves taking big risks. Not everyone will see or understand your vision and a lot of people who care about you will try to convince you to take a safer, more secure path in life. At the end of the day nobody wants to look like a fool. So it takes courage to dream… even more courage to actually take big risks in life. The cave you fear to enter holds the treasure you seek. Read more>>
Jasmine Stokes | Certified Master Life Coach

Life is all about "the next jump". The bigger the risk the bigger the reward is what I've been told and even come to realize. I took my biggest leap in 2015. At the time, I was in prayer regarding a major move in life. That move was my "Yes" to God's will for me. I had been in the driver seat and was ready to surrender and hop over in the passenger seat. You see, what I was doing, just wasn't working. I was getting temporary wins, mediocre peace and kept ending up with the same result of just a little bit. I wanted more, I wanted bigger, I wanted what God had for me and nothing less. I said Yes and now this wasn't easy and that "Yes" meant "no" to things and people I really wanted. That yes meant a period of solitude and loneliness for my purpose to be revealed. I said Yes to God's will and that to me was the biggest, most impactful risk/leap I'd ever make in my life. Taking this leap in January of 2015 led to a huge move in my career. The company I worked for at the time relocated me to a city I knew nothing about. Read more>>
LATENIGHT JACE | Songwriter & Rapper

Risk taking as a songwriter and rapper is something I tend to come across. Especially now as my discography keeps growing and growing. I remember when there was a time when I was on edge on putting music out that was too emotional, or melodic. But now most of the people that listen to me wants just that. They want to be emotional on a record, they want to hear melodies rather not being able too. To this day that still kind of blows my mind. But hey, if I have to be that guy I will. Read more>>
King Cooley | Hip-Hop Artist, Art Director, Public Speaker

My pastor said something recently that has really helped turn my year around. She said, "It's not our job to get rid of fear. We'll always feel fear – we're human. But we can't live our lives in fear. Whatever that thing is that's terrifying you, do it scared." I am and have always been, very risk-averse. It takes me hours, sometimes days, to make decisions. It takes me especially longer for decisions I deem to be a risk. For that reason, I've had to learn to really trust God and the "gut" feelings He gives me. over the years, I've become a very calculated, strategic, and overanalytical person. I've seen a lot of bad decisions made by people I care for and I grew up to be really fearful of making mistakes. That said, and this will sound crazy, but there are times where I get very impulsive – sometimes to a point where I'm not even in control of my reactions. In those moments, I know there is a deeper, spiritual (or even primal) instinct getting me to move. I had to learn to trust those instincts. More recently, I took a huge risk to start the search for my biological family. Read more>>
Tyler Reid | Certified International Wedding & Event Planning Professional

Ever since I launched my business i've learned that its super imperative to take risks. It wasn't until I started my first business venture of Graphic Designing that I learned that it was important to trust in yourself and your talents. As life began to transpire, I started my most notable business venture as a Certified International Wedding & Event Planning Professional and launched Eminent Events Wedding & Event Planning. Through taking risks I've learned that if you trust in yourself, then everything will always fall into place. Being true to yourself and your passion yields to a greater success than you can ever imagine. For that, I am truly grateful fo my friends and family who have even supported me thus far. Read more>>
Rachel Novak | Actress & Educator

I believe risk is the doorway to growth. I acknowledge life/career risks, but it doesn't scare me because my faith in God is stronger. The Holy Spirit sharpens my intuition, so I know if a risk is for my good or to run the other way. I took on major risks for my acting career by moving to Atlanta from Wisconsin right out of high school. The blessed part of my transition was signing with an agent, auditioning for the Southeast market, and attending acting classes within the first six months. There were definitely some low times where I found myself buried in self doubt, but that's only because the risks were scaring me into backing out. However, my perseverance is greater than my fear. I'm the kind of person that embraces the opportunity for growth, and if risks will get me to where I want to be, that's fine by me. Read more>>
Jon Sanchíz | Film Photographer.

I think in film photography risk is necessary. Every photograph you take on film is a risk, you don't get unlimited tries like you would in digital photography. My style of photography involves shooting portraiture and street photography. I work in close physical contact with people, my friends, strangers and my environment constantly. I risk getting close to my subjects to capture the image I want, to capture the emotion in their expression and how it moved me. Read more>>
Melody Williams | Modeling/Branding

At first, I thought a lot about taking risks instead of just doing it….and then one day, I decided to just leap Into my modeling/branding career and it's flourishing along with still learning and building. I now look at risks like, depending on what you are taking the risk for, if you think it's going to be beneficial to your career path or you will somewhat succeed in the path, then go for it. Nothing beats a failure but a try. Read more>>
KL Vox | Photographer and Artist

I am a risk taker. I've left a very monetarily secure job to chase my passions- I've travelled across the world to find true love. Life is way too short to live so safe. I think as people get older we lose our sense of adventure. We lose hope of our dreams and settle for average lives. Yes, people that risk it all risk a lot. Sometimes it doesn't pay off, and you wind up in a pit. But you have to risk big to win big; and I'm a firm believer that fortune eventually favors the brave. And Im telling you, the failure of risking and not landing what you want beats the regret or wondering if you could have years later, any day of the week. Read more>>
Tamryne Jefferson | Entrepreneur

I never wanted to lose anything, especially not willingly. But I eventually got to the point that I said to myself, "Well, what I've already done hasn't worked so…Tamryne, if you're gonna give this a shot… give it all you got and let's see if this works." I began to dive into my research, and my work. Then came the financial risks! Yikes! However, I learned very quickly, as an entrepreneur, in order to make money, you have to invest money… wisely! You also invest in your knowledge – invest money wisely to get information needed to help you succeed. Every time I invested money for information, I came out rich! Not in funds, at first, but rich because it did ultimately help to get me here! Where is here? I am an entrepreneur with a few newly started successful businesses under my belt. I got here by taking risks because I had the mindset that I was determined to be successful. Therefore, in order to be successful, you have to grow. You have to expand your thinking, or you will always see limitations. Risks are a part of that process in your growth. Read more>>
Tetaisha Hunter | Intuitive Empath, Spiritual Lightworker & Life Coach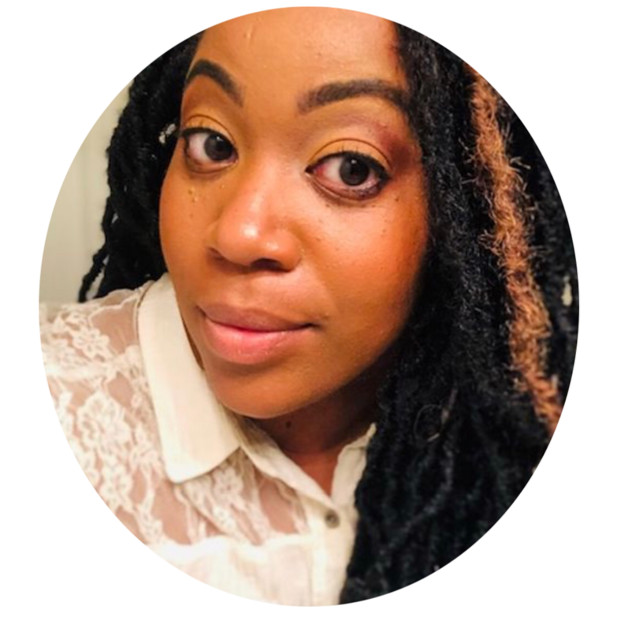 Risk taking is beautiful because it uncovers the true essence of your soul, allowing hidden treasures of yourself to be revealed to the world. I took a risk when I finally decided to share my spiritual gifts because I feared what people would think about me, especially my close family and friends. I feared being judged negatively because being spiritually gifted is not a lifestyle everyone easily accepts and/or may view it in a dark manner. Now, I'm taking a leap of faith to share that I have a gift from God/Spirit that I have never been publicly open about. However, the last 4 years I have been transforming, growing and learning so much about myself from dealing with childhood traumas to past hurts to healing insecurities to embracing my uniqueness and much, much more. It has also enhanced my spiritual nature by evolving into my higher power and divine purpose as an interceder between humanity and Spirit as a Spiritual Lightworker, Intuitive Empath and Life Coach. Read more>>
Justin Epstein | President of PREMIER, Host of Culturation

I don't associate risk in the same way as others may. As an entrepreneur, I believe the biggest risk is not trying. So while for some people that word may be scary, for me it's exciting and a challenge I welcome. As they say, there is no reward without risk. Without risk, I would not have founded my agency, PREMIER, created my podcast, Culturation™ or participated in ultra-marathons, among many other ventures. Read more>>
Shandrea Natae | Podcast Host & Influencer

I used to be very cautious when it came to taking risk. I would be very fearful and afraid, I later learned that risk (when taken) aren't always a bad thing. See when you learn to be mindful and use wisdom and discernment, when you take risk in life, you'll never regret them. Risk had played a major role in my life as well as me embarking on my creative endeavors. When I took a risk on my creative side, it opened me up to a new person, a new me. I didn't realize who I was or that I could be this amazing person. Taking risk has made me fearless, taking risk has made me strong.. taking risk as made me this bold woman. Read more>>