What is the Most Important Factor Behind Your Success?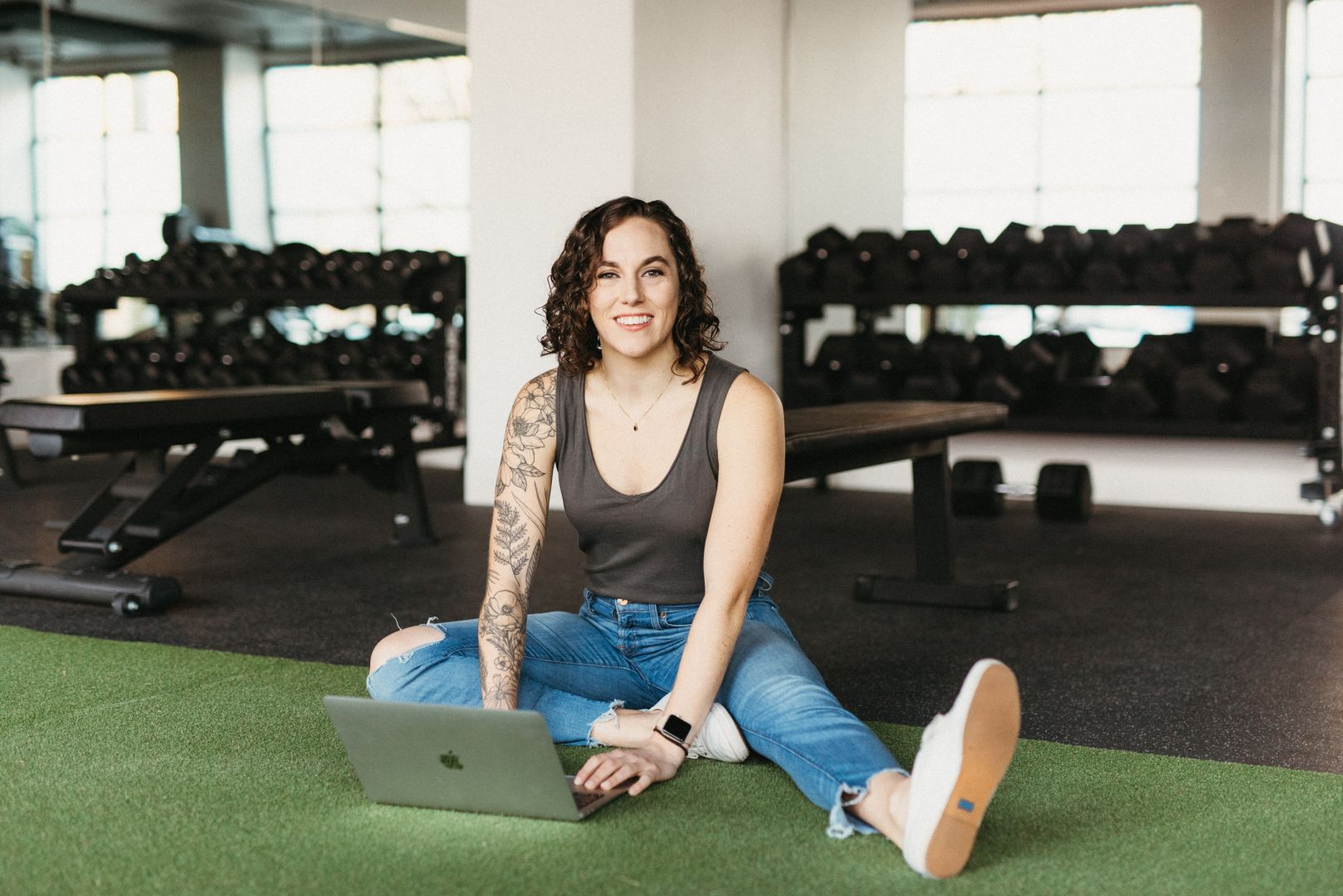 We asked the community what factors they felt were responsible for their success and we've highlighted some of those responses below.
April H. Collins | Accident & Injury Attorney, Author

I think two things have contributed to my success. First, I have a strong support system. Throughout my life, my parents, my teachers, my husband, and others have stepped up to provide support at crucial times. Without their support, my journey would have been much more difficult. Read more>>
Katie Nassiff | Personal Trainer, Yoga Instructor, & Health Coach

For me, providing value is critical to my definition of success. If I'm able to provide value to my clients – able to really see them, and help them move better, feel better, and build a strong foundation for an active and healthy life – I've done my job. My success is dependent on my clients' moving forward, which means I have to give them tools and teach them how to use them. My work isn't about me – it's about my clients. Read more>>
Javaris Askin | Men's Fashion & Lifestyle Creator

The most important factor behind the success of my brand has been understanding my why. As an upcoming Fashion and Lifestyle Creator, I have a passionate for inspiring guys to feel and look their best. Understanding why I started in the first place allows me to stay focused, motivated, and consistent when the feelings of doubt and discouragement enter my body. People sometimes misinterpret the idea that if you are passionate about something, it doesn't feel like work. Read more>>
Lucinda Cross | Pres. of Activate Worldwide, Small Business Visibility Trainer, Author, Motivational Speaker, TV Personality.

The most important factor behind the success of my brand is valuing relationships specifically the sister-friends I have made along the way in my journey. Implementing collaborative projects and not being a one-woman show has placed me at tables with other champions based on my network and connections. Read more>>
Von | Owner of Say Cheesecake Gourmet Cheesecakes

The most important factor on this journey to success for me is to take my time and do things correctly not necessarily quickly. Yes, we all want the end result to happen now but there are steps that must be taken in order to sustain longevity. A lot of people get caught up on what they see on social media and have a tendency to compare where "they think" someone else is in their journey to where they are and it makes them feel like they're behind. I just try my absolute best to stay focused on what I'm building for the long run. Read more>>
Stephanie L. Hobbs | Fashion Consultant and Stylist

One word CONSISTENCY!! If you wanted people to take serious, you have to be consistent. I show up each and every day for the Style Me Stephanie brand. I've created my own lane of style and fashion as the creative force behind her SMS brand! Read more>>
CEO LIZZZ | Business Consultant & Entrepreneur

My overall goal is to pour into as many upcoming entrepreneurs as I can. I know how hard it can be to balance life, motherhood & business all at once. I enjoy pushing people and giving them praise and support that a lot of us don't get when starting out, so I'm glad I can offer these type of platforms for just that. We're all in this together. It's up to us, especially black female business owners, to help each other rise to the top. Read more>>
Victor Brunson | BUSINESS MOGUL CEO/COO/CFO

My most important factor was thinking outside of the box. In Atlanta there are many limousine companies, so in my head I'm like how can I standout from my competitors how can I make customers remember me. So I came up with the idea of karaoke cause I had so many customers singing behind there favorite song that I went and purchased a high tech mic and some gopro cameras and started recording. Now I've got Wine Tours & Karaoke added to my unique catalog. Read more>>
Carline Sanders | PERMANENT MAKEUP INSTRUCTOR AND ARTIST

Consistency! Since the beginning of my journey , I've dedicated my brand to being as consistent as possible. My communication, my work, my branding, etc is always consistent. I treat each and every client with the same energy and respect. I am successful because people come to me knowing they'll receive top quality service. Read more>>
Amir Duke | Brand Partnerships and A&R Specialist

The most critical factor to my success has been patience & grit. Having the capability to be patient with your success will take you much further than rushing to be the first to achieve a goal. At Morehouse College, I've failed plenty of times throughout my enrollment to the point where I questioned if this journey was right for me. Having grit allowed me to persevere with effort combined with the passion for a particular long-term goal or end state. These two characteristics are the main reason I'm successful today & a part of this success is the ability to network in any environment. Read more>>
Iman Ashanti | The 5 Foot Foodie

Being completely genuine. I love food and I love bringing people together through food, naturally. I don't care what mood I'm in, what's going on in my life, if I'm being paid or not… i love what I do and no matter what life changes I have gone through it's always been my passion. Read more>>
Grizzly Reactions | Youtuber

Honestly I'd say consistency. No matter the task or idea I've learned if you are consistent with your work your gonna get that attention you want and need with your brand. Read more>>
Tony Stephenson | Entrepreneur & Speaker

I feel like my "whatever it takes" attitude has helped me succeed thus far. When I started my first business I was still on Active Duty and I would leave base at 4pm and get to my office by 5pm and wouldnt leave until midnight or later sometimes and I still had to be at work by 7am the next morning. Read more>>
Tharesa Jackson | Content Creator, Actress, Model

Faith. I learned a long time ago that as individuals we define our own reality, and sometimes I can defeat myself by focusing on the obstacles instead of focusing on the goal. I realized that I needed to have faith in my ability to be able. Now I face challenges with a 4-stage mindset as a part of my affirmations: I can, I will, I do, I grow. Read more>>
iyneesa Boyd | Entrepreneur & Visionary

The most important factors behind my success is my vision , my determination and persistence. Those 3 factors have allowed me to reach heights I never thought my business can reach. I went from wishing things can flourish to actually being in the moments I've prayed for. With 4 years in the game I've watched my business transform in so many ways. I've falling in love with process and acknowledged that this is just the beginning. Read more>>
PERRY RANDLE III | NBA Media Personality

My faith in God, no question. There are so many times when I know what I want to accomplish but I'm not always quite sure about how to get there. But God always seems to make a way out of no way and I'm forever thankful for that. He's the GREATEST! Read more>>
Wendell Scott | Digital Creator & Actor

Being authentic! In a world dominated by social media, it is always most important to be genuine in every single thing I do. I want to have a genuine connection with those I interact with on projects. It's not a "one and done" deal with me. If I'm talking about a product/person/business, it means I genuinely love them. In turn, I'm able to build and maintain that trust with my audience! It's a win-win, baby! Read more>>
Amanda DiBiase | Postpartum Planning & Support

Relationships. 100% My 2nd top strength is connectedness and I love creating genuine connections with others, both personally and professionally. It brings me so much joy and has propelled my business forward more than anything else. A positive side benefit of establishing connections with people is that they are much more likely to mention your name when someone needs your service if they truly know you and trust that you will take care of their people. When I was a newer postpartum doula, I jumped into the world of networking and putting myself out there. I was nervous at first. Read more>>
Joel NR Powell | Award-Winning DJ, Recording Artist, Author and Entrepreneur

Innovation and creativity is what I've always utilized with everything I've done as CEO of my own company, NR Entertainment Inc. It's critical to my brand to be able to think ahead all the time, especially being in the entertainment industry. Being a visionary as well has brought my brand to levels that it would've never been able to reach if it wasn't for that. An example is when I started my career in the sound system industry, which originated in Kingston, Jamaica, and as a Canadian, I fell deeply in love with it through my father's influence. Read more>>
Natasha Murray | Faith Coach and Christian Influencer

The most important factor behind my success is God and family. I could not be where I am without them. God has truly blessed me with being in rooms that I am not qualified for but he has equipped me for them. Listening and being in his will has allowed me to be successful in my business. As well as having the support of my family and them giving me feedback or just even telling someone about my business has been a huge factor behind my success. Read more>>
Halle Deneen | Plus size model, Model coach, and CEO of HD Model Management.

I love this question because I believe that It is imperative to understand the importance of developing habits that essentially turn into your lifestyle. One thing that building my businesses taught me is: how you do ONE thing is how you do EVERYTHING. Mastering the art of showing up as my best self is a habit that has helped me to succeed. Many people are led by their feelings emotions, meaning that when they don't "feel like it," they quit or won't show up fully for themselves. Read more>>
Dudley Music | Recording Artist/ Live Musician

The two habits I try to practice the most is waking up early and writing down ideas and lists that will help me accomplish the most I can on a day to day basis. Read more>>
Selena Miller aka MeMoonlight The Loc Whisperer | Loc Scholar and Master Loctician/Cosmetologist

Passion and knowledge are the most important factors behind the success of Loc Art. I am MeMoonlight The Loc Whisperer. I established Loc Art in 2011 with the visional goal to bring the Science of Locs to the mainstream. Improper Loc maintenance is a little known endemic which gave life to the movement. Loc Science teaches how and why understanding our individuality is so important. Read more>>
Liv McCray | Creator, Owner of Liv With Nature All-Natural Products

Liv With Nature was created to provide budget friendly, plant-based products for every essential need. Mother Nature has given us everything that we need for sustainable living, and Liv With Nature utilizes everything she provides with dedication, honor and love. From day one, I've educated, empowered and provided the community with free classes on techniques, ingredients, and tips on how one can closer to an all-natural lifestyle. Read more>>