Reflecting on the things that made a difference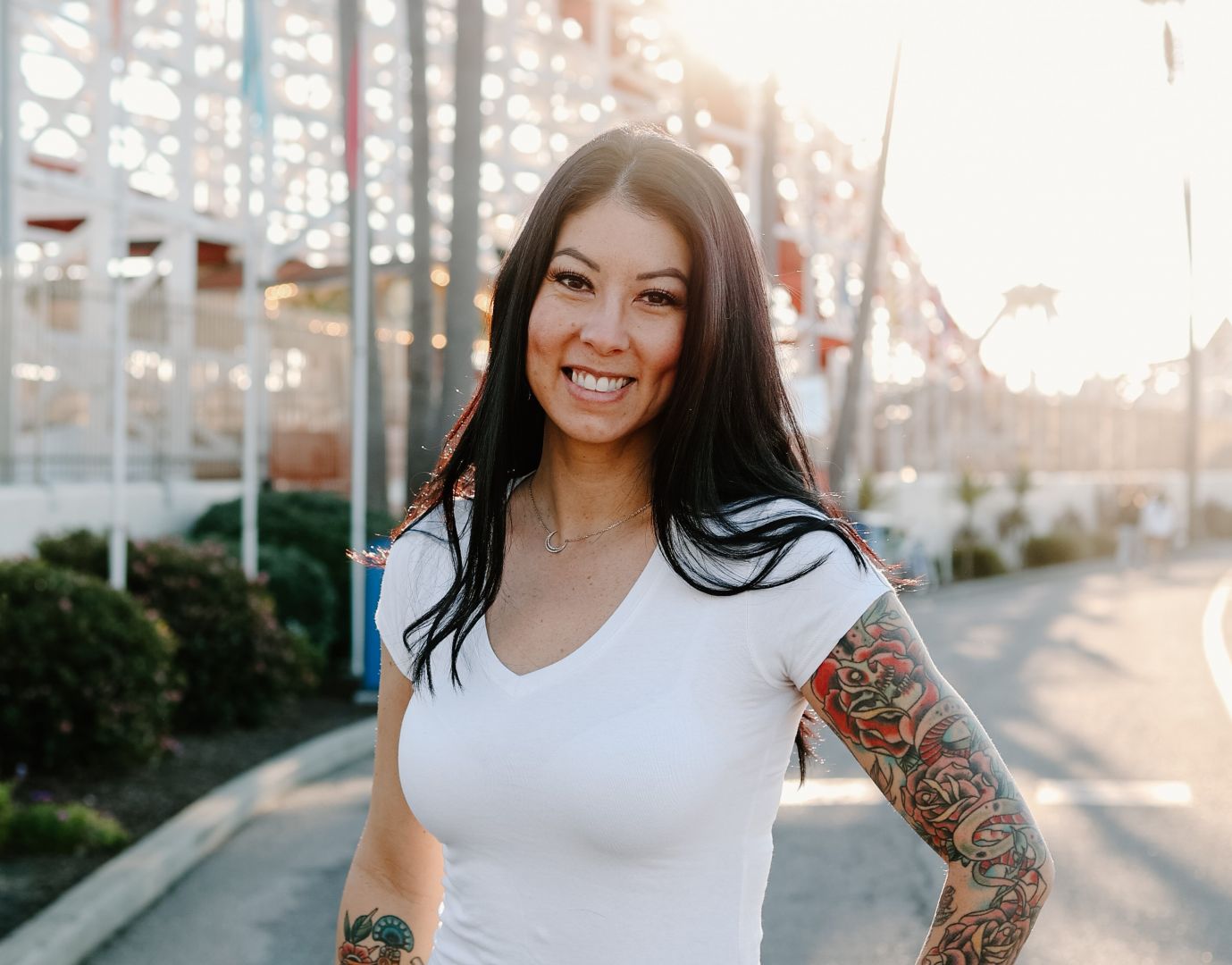 We asked some of the city's rising stars to reflect on what made a difference in their journey. We asked them to tell us about what they think the most important factor has been behind their success.
Chrishaun Byrom | Creative Director / Information Architect

The most important factor behind my success has been my ability to learn new skills. When I started my business in 2009, I only thought about designing for print. It worked because I had lots of clients between myself and referrals from my family's print business that need business cards and flyers. At that time, social media & Web 2.0 started to become popular. My clients needed new ways to reach people and I started to design digital versions of the print media for them to share across Facebook & Twitter. Read more>>
Jaymie Immel | Spiritual Life Coach and Energy Healer

I beleive that any good business owner needs to have their personal values be one of the most important pillars of their business to make them successful. This is the compass by which we end up making all of our business decisions. The two values that I choose to live by are Kindness and Integrity. Read more>>
Kendra Y. Hill | People-Centric Leader + Chief Extraction Officer

No question, it's keeping God first in all things. ESPECIALLY when it's hard. I've had a lot of tumultuous experiences in my life and I know for a fact that if I wouldn't have been so intentional about communing with God and consulting Him on every move, I would have lost my mind. I've experienced every type of sexual trauma you can imagine. I've had to work hard to uncover the truth about my own birth and conception. I've made a TON of mistakes on this journey. Without God's hand in my life (even when I didn't want it), there would be no Kendra. Read more>>
William Boston | Fashion Designer & Investor

The most important factor behind the success of my business comes down to consistency. Consistency is key, being able to stay consistent even when things aren't looking their best. If you can stay consistent through the slow seasons and find different ways to still be effective in business, it will take you a long ways and keep your business around for a long time. Read more>>
Armond Davis | Founder, The Paragon Group

The most important factor behind my success would be the support of my family. I have a wife who is also an entrepreneur and who is not just supportive in terms of what I am trying to accomplish from a big picture perspective, but she pushes me to do better, work harder and see things from different perspectives. The rest of my family, my parents and my sister all have been extremely supportive of me in my entrepreneurial journey. I think that's very important particularly for people whose entrepreneurial journey involves taking the risk of investing in and developing other entrepreneurs. Read more>>
Cynthia E | Fashion Model

Consistency. I started modeling in 2020, right when the pandemic hit. So that first year was really slow on producing more content or booking gigs, especially since I'm a freelance model. Sometimes I had to shoot on my phone, in my driveway, backyard, or even in my room. Shout out to my best friend Ari who has knowledge on photography and was able to help during the first year of my career. She took most of my pictures. At the end of 2020 is when things started to pick up. Most of the shoots I didn't get paid for, which I didn't mind because I was just starting and trying to build my portfolio. Read more>>
The Just Listenn Podcast | Podcast

The most important factor is being consistent. Being consistent with everything is key. Keeping that habit going will sharpen your skills, and make you accountable with yourself. When you have a product people forward to you being consistent. The people that follow you will disappear when you are not consistent Read more>>
Jaleesa / Dr. Erika Hardy / Hill | Co-Founders

Networking! We cannot stress enough the power of networking. Every time we took the time out to go to a networking event, it has benefited us tremendously. We typically always meet someone who wants to help our organization in any way possible, including introducing us to a friend in the business, donating their time or money, providing resources, or sharing more knowledge in the nonprofit field (which is always a win). We believe some of our most significant contributors have come from striking up a random conversation and meeting new people. Networking can take your business to the next level because it always opens the door to new opportunities! Read more>>
Brandi Jones | Skin care enthusiast | CEO and Creator

Every factor is just as important as the other one, but for my brand, the factor that has contributed to my success is my products. I offer QUALITY over QUANTITY. Skincare products that actually works and are effective. My brand is much more than the pretty packaging and vibrant colors, my brand is ME, Brandi, also known as the "Glow Girl" and I am very transparent with my customer's. Read more>>
Shuneil Gadson | Multi-talented beauty artist, creative director, photographer and makeup artist.

One of the most important factors behind my success is that I don't do what I do for the money. When I began my career in the beauty industry I was captivated by the confidence my artistry brought to my clients. That kind of confidence, money just can't buy. Read more>>
Aloni McFarland | Fitness Trainer & Influencer

The most important factor behind my success is the trials and tribulations I went through growing up, which helped shaped me into the woman I am today. Everyone has their own stories and their own challenges that they go through but not many can push through to make something out of it and become successful. I knew when I was 5 years old that I was uniquely different, I always was rtalented and that talent traveled with me for years, which was basketball. Although, I no longer play basketball anymore, my passion & drive still followed me and it was working out. Read more>>
Cierra Burch | Virtual CFO & Finance Bestie

Being personable. Everyone knows me as "Your Finance Bestie". I am here to solve your money problems but to make it fun. Working with finances can be daunting and overwhelming for any business owner. Me being able to bring clarity, facts and great advice as a virtual CFO provides all of my clients with the necessary resources to succeed & build revenue. Reminding my clients that no is running their business like them, meaning the milestones they are making are specific to their brand and growth. Them knowing that they can count on me to handle the numbers, brainstorm to their personality and business needs is why I am their "Bestie". Read more>>
L Lashley | Stylist & Beauty Expert

Dedication is the most important factor . inconsistency gets us nowhere in life . I love what I do so its not work for The continuous love & joy behind my work ignites a fire in me that makes me stay steadfast . Read more>>
Elijah Ellis | Activist, Motivational Speaker, & Herbalists

The most important factors behind my success is hard work, love, & most importantly humanity. I feel like the world has forgotten this . I treat my customers/clients like they are people because they are. I consider success by the people you have impacted in the right direction. Of course the job is to make money but it's how you make it that will determine the way people receive what you do. I started my health and wellness journey due to my own circumstances. I wanted to tap into the best version of myself and teach others what I was learning along the way as I began to see the light. Now I have the ability to help others discover their own light, and for me, that's the ultimate version of success. Read more>>
Chelsea Alford | Fasionista/Socialite

The most important factor behind my brand is building confidence in my customers. I was always told that I am a very confident individual, from the way i walk into a room to how I carry myself. I really pride myself in exuding confidence and I want it to show in my product. I want my customers to feel like when they wear my clothes they feel unstoppable. I want them to feel good about themselves. "When you look good, you feel good, when you feel good you do good" George St. Pierre. I want people to do more good, and they can with my products. Read more>>
Ifetayo Aziza Simmons | Reiki Practitioner

The most important factor for my success is my connection to the people I serve. Being a service based business, connections can make or break my business. Read more>>
Isadora Bakatukanda | Future Doctor of Psychology, Model & CrossFit Trainer

I'd say the most important factor behind my success has been my work ethic and discipline. In addition to being a model with UWM, I am pursuing my Master of Public Health (MPH) and my Doctorate of Psychology (PsyD), and have been a CrossFit Trainer for over a decade. It's a LOT to juggle, so being able to manage my time wisely is crucial. Being a full-time student enrolled in two graduate programs comes with a staggering amount of projects, presentations, research papers and exams, in addition to required community service hours and practicum rotations. Read more>>
Sk8luv 33 | Video Journalist, Skater, Music Producer

I believe the most important factor in obtaining the large following I have on my Instagram social media account is consistency. Like most success stories, the person never changed what they wanted to create whether it was a product, brand, or service. Whatever you do in life or decide to do, you have to be consistent in that enough to yield results. Being consistent allows you to prove to yourself that you are committed and with time everyone else around will see it and support you. Read more>>
Jamie Davis | Owner of Virginia Ridge

Honestly to me the most important factor to my brand is customer service and great product quality. Read more>>
Jena Proctor | Pinterest Strategist and VA Mentor

There are many factors that come into play when running a business, but the most important for me is flexibility. You can plan things out perfectly and as we all know, things don't always go as planned! Being able to plan goals and leave room to be flexible in how I have achieved those goals is a huge contributor to my success. Read more>>
Kailey Baucom | Hairdresser

In my experience the most important thing is building a relationship with my clients. I'm fully present with them. When someone sits down in my chair my main focus is to connect and listen because this industry goes far beyond appearance. I'm very passionate about not only the end result but also how it transforms their energy. Read more>>
Jaya Nicole | Photographer & Creative Director

Sometimes I'm not even sure. I guess I would say the act of persevering. In the past I didn't know I would make it this far. So every time a milestone was hit it pushed me to keep going. I tell myself a lot "You did not come this far to only come this far." To always keep my art in mind no matter what's going on in life. Remaining grateful is a big part as well. The more grateful you are the more good things come to you. I try to practice gratitude every single day because I could always be somewhere different. Not to mention my faith in God and in myself gets stronger every day I wake up on this earth. Read more>>
Ryan James | Actor & Model

I feel that the most important factor behind my success has been my resilience, Life has thrown a lot of things my way that would make a person want to give up but I always kept my eyes on the prize. I've been telling my friends and family since I was a little boy that I was going to be an Actor on TV and anytime I start to doubt myself or get discouraged, that younger voice of mine whispers in my ear to "Keep Going". In this type of business, you have to have the faith that regardless of how long it takes, that your time is coming because its very easy to want to quit. You get told "No' very often but it only takes 1 "Yes" to change everything. Read more>>
Peta Henry | Mother of Kidpreneur Melrose

The story behind the name of Melrose Magic candles is our belief that knowing your life purpose will unlock your true potential and natural talents. Read more>>
Jay Holley | "Community Connector"

Support, I would say is a key factor which makes my brand "Skinnyjay & friends" strive, being genuine building organic relationships collaborating with others. Read more>>
Alexus Janae | Artist & Fashion Brand Owner

The most important factor behind my success & my brand is God. Through having faith in him he gives me the faith in myself & my career to keep going & to believe in myself. Read more>>
Meredith Gunter | Hairstylist & Writer

The most important factor to any success I have had, has been love. Am I a good hairstylist? Absolutely, but that isn't what keeps my clients coming back to me.There are countless good hairstylists in this city. I have always said my brand is love. I wanted to find a way to help people and show people love. Doing hair has afforded me both of those things. I tell my clients I love them and I mean it every single time. Read more>>