Meet Vik Gattani | Electronic Music Producer and DJ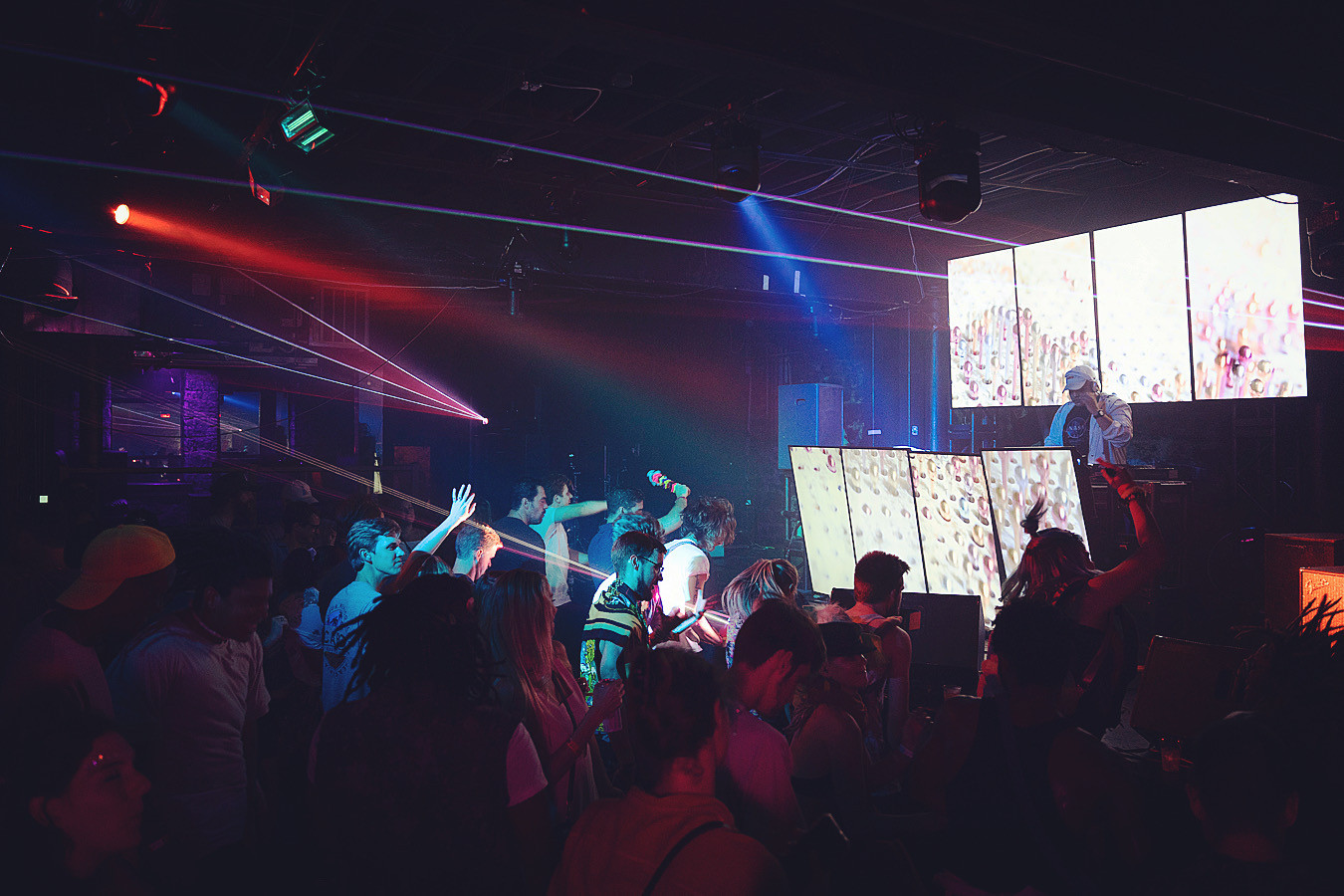 We had the good fortune of connecting with Vik Gattani and we've shared our conversation below.
Hi Vik, what inspires you?
I am inspired by the concept of unity. I've always been obsessed with heroes and their ability in folk tales, comic books or pop culture to overcome adversity, but more so, to bring others together in times of need. This idea of power in unity is what I hope to inspire in my music and my ultimate message: That we are all connected, and we are truly one. I've always loved a well known quote from a well known hero, Optimus Prime: "Till All Are One." While it might be a noble and somewhat unrealistic expectation, I do believe that one day humanity will achieve incredible things and go into the great beyond—together. Nothing was ever achieved by one man, woman or child. Like the popular idiom goes, "It takes a village."
People have built cities, highways, civilizations and manifested their dreams. I'm inspired by the greatness of the human mind and what insane things we've already accomplished in such a relatively short amount of time. We haven't even scratched the surface, that's the best part; there is so much more to come. However, none of this came easily. Discipline is the fortitude which many of these people swore by, and is the key which gave them the means to achieve unbelievable feats. I'm inspired by the hard-working, honest and thorough set of ethics and principles instilled in me by my parents and my little brother. I would be absolutely nothing without them.
Lastly, I'm truly inspired by the culture, families, friends and fans I've found through the electronic music scene. It's absolutely mind-blowing—people from all walks of life, all factions and faculty can come together as one to celebrate the art, music and passion put in by creators of all magnitudes. Nobody is an outsider; everyone is kin. It's honestly one of the things that saved me in my life from a dark and harrowing void. The light I discovered within myself and others around me inspired me to start producing and performing with real purpose—using sonic frequencies to convey a message, a calling…and ultimately help others unearth their own truest potential, and become their own greatest hero.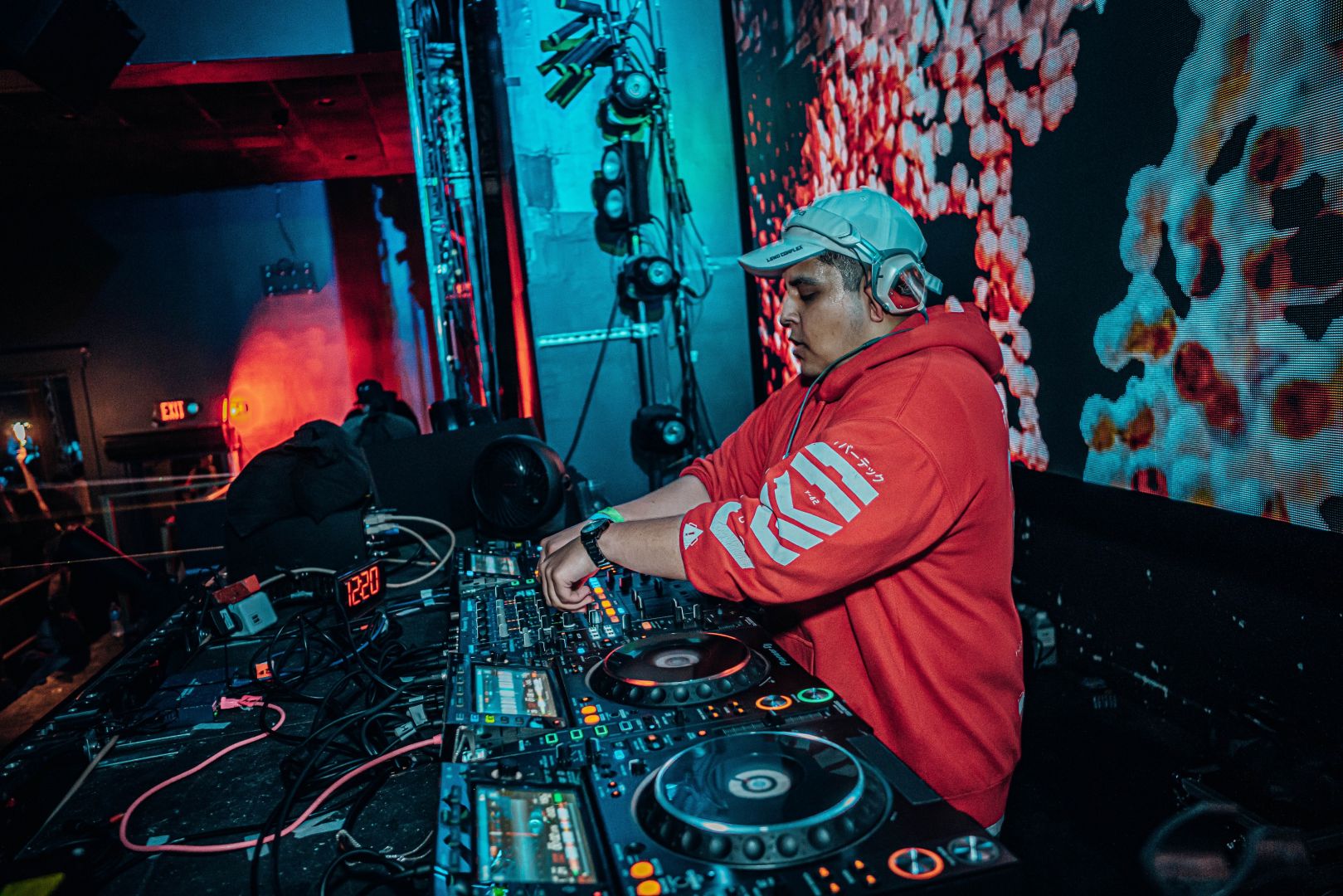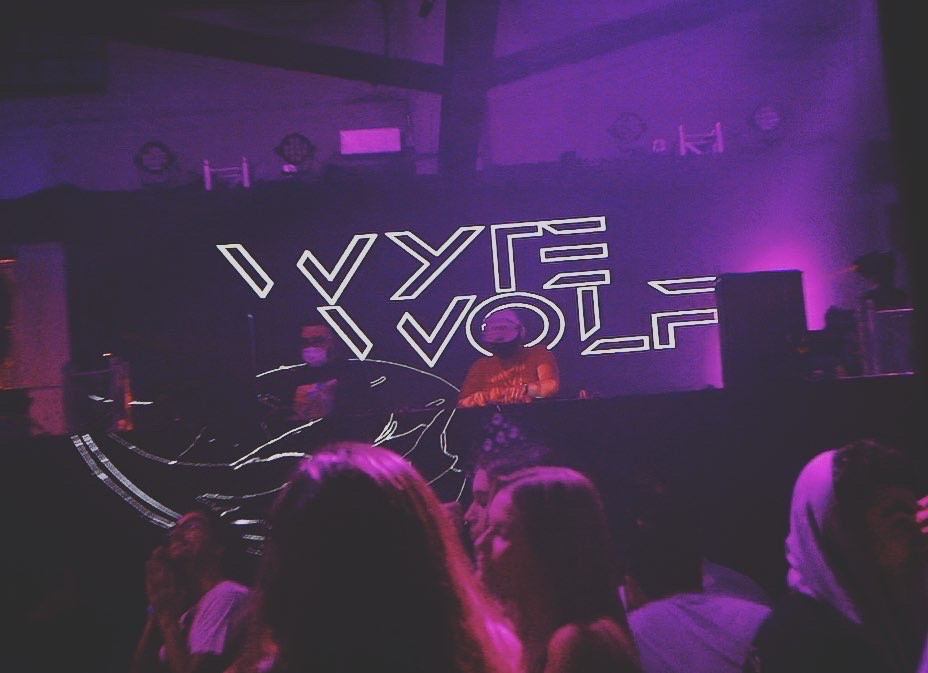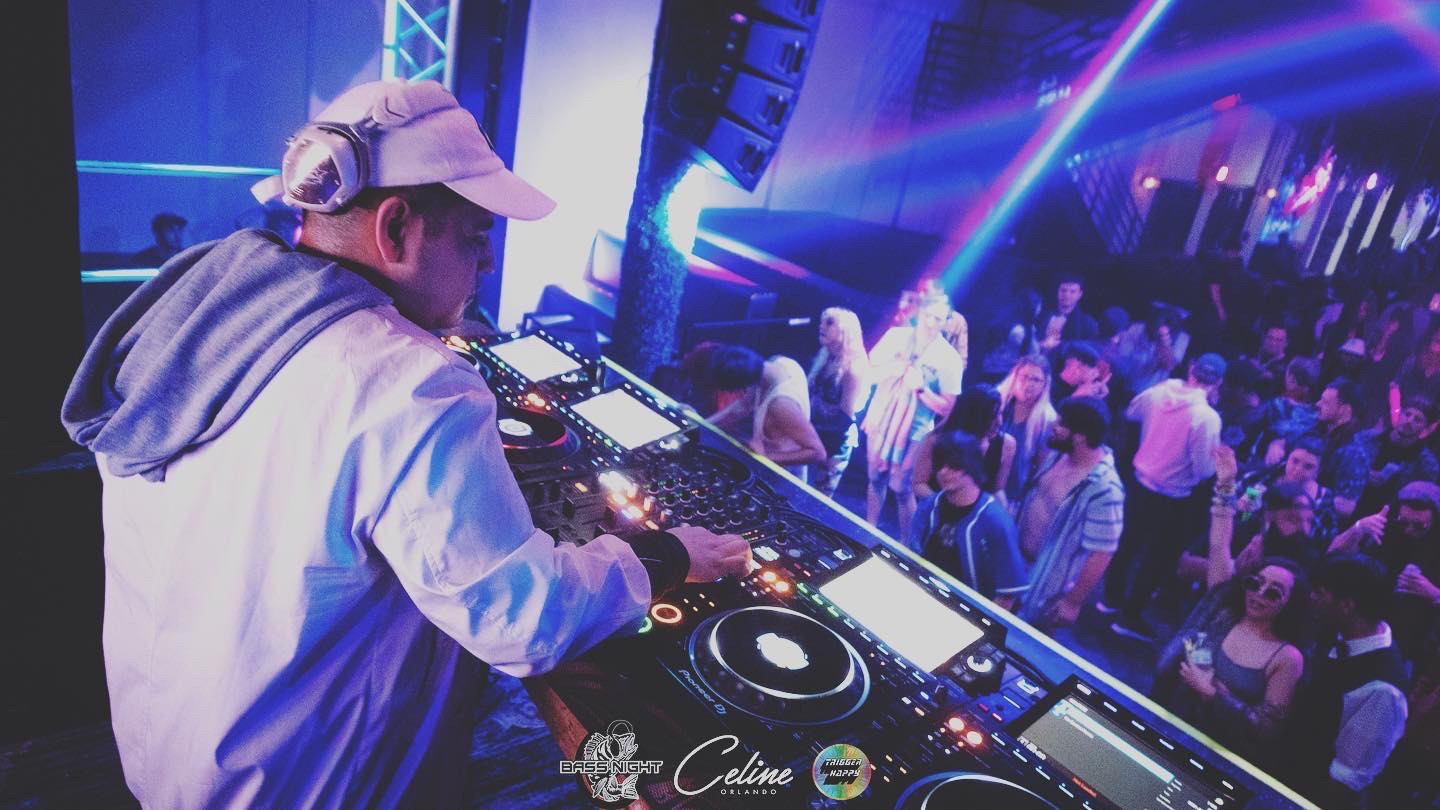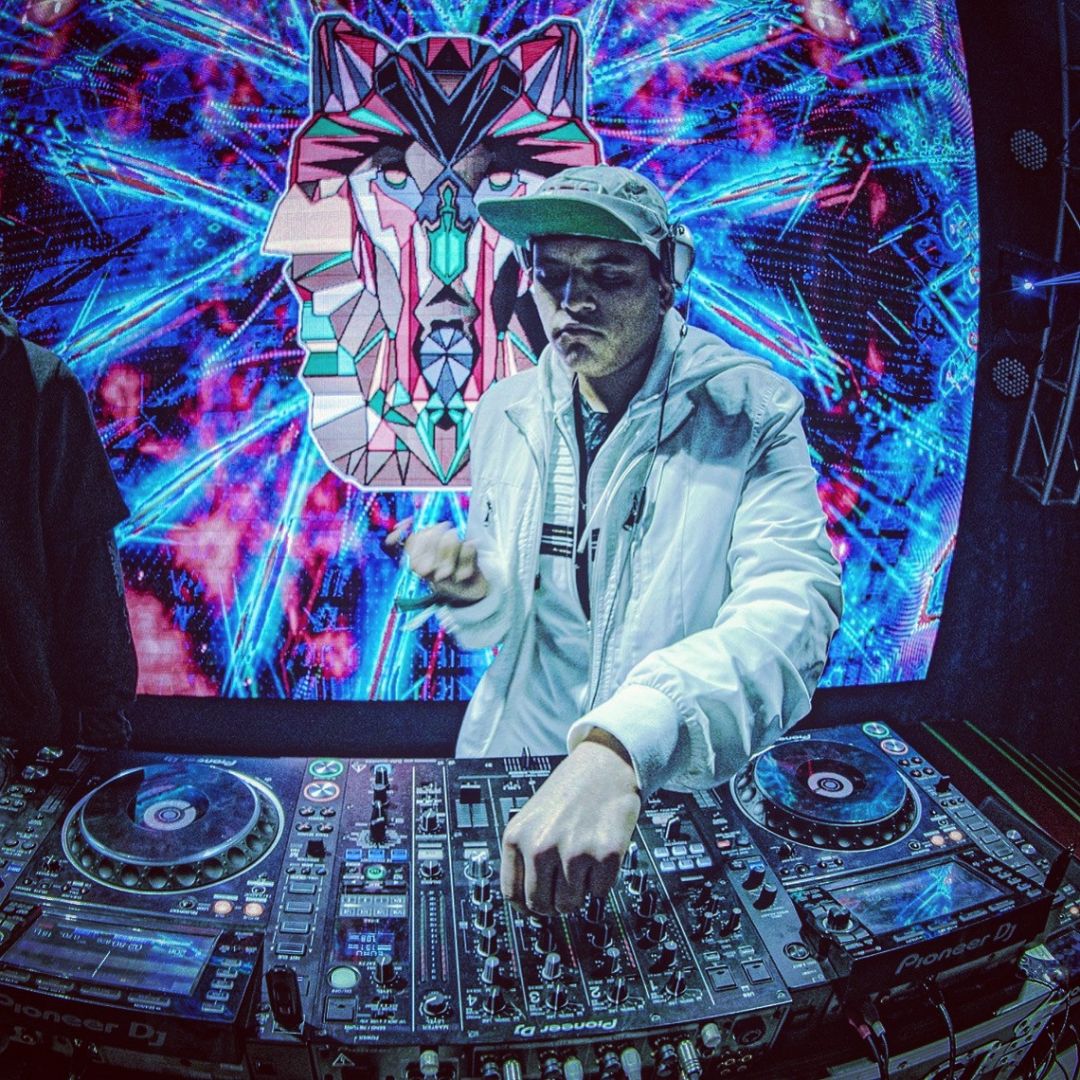 Let's talk shop? Tell us more about your career, what can you share with our community?
When I started this whole thing, it was an ambitious project. I wanted to help others heal from their trauma, life experiences and tribulations through the guiding light of purposeful bass music. The entire project was actually inspired from a comic strip which one of my college roommates showed me in my senior year. The premise was that inside each of us, there is a white wolf and a dark/black wolf. The white wolf stands for peace, love, respect, kindness, courage, etc. The black wolf stood for lust, greed, envy, jealousy, hatred, etc. These two wolves were eternally at bay, one forever trying to overcome the other. As you can guess, the concept of Yin and Yang. The question is, which wolf wins? The answer: the one you feed. This powerful ideology of duality within the universe inspired me towards a notion—that we, too, have a choice to either succumb to the darkness inside ourselves, or accept the farthest calling and unearth the light within us. This is why I chose the name WYTE WØLF.
In my artist bio, part of it says: "where cybernetic soundscapes meet shimmering harmonies and the light merges with the darkness." As such, I feel like what sets me apart from others is the narrative-driven, cinematic fabric of my brand. I see a lot of other artists' brands and while they might be flashy and cool, they often don't tell a story—the most human thing about any form of art to begin with. I believe in art with a purpose, and in my case, the purpose is unity. I hope my endeavors may one day open the gateway to a world that will build the blueprint for unity, forge the ultimate sanctity, and pierce eternity.
The challenges thus far has been great, and they only keep building. I see many other artists' stats and numbers on Spotify or SoundCloud, or the sheer number of people who come to the ongoing roster of shows they have, and let me tell you—it can crush your spirit. One huge lesson I've learned, particularly recently, is that it's important to never compare yourself to others, only to yourself. If you keep watching others' rockets take off, you'll never be fully invested in your own ship—and you'll get distracted from the mission, I just force myself to get in the studio at least once a day, and if not that, spend enough time in a week producing to where it averages out to 2 hours a day. This was inspired by me taking on the principles in the 10,000 Hours Rule, which states "the key to achieving true expertise in any skill is simply a matter of practicing, albeit in the correct way, for at least 10,000 hours."
I told myself that there was no way I was not going to come out on top if I did this thing, and I'm sure as hell not going to be mediocre. So I'm putting in as much time as I can now (though I could be spending more) to ensure my success in the long run. Focusing on playing local shows, getting bookings—all of that will come in due time or isn't ultimately important for this long-term goal. Though I've played over 400 gigs in my 7 years as a DJ, playing shows can only take you so far. These concerts are fun, but being a headliner comes from years of grinding. Many times, shows can be distractions…and lock you in a vicious cycle of becoming a local who remains just that. So I believe it's important to break that matrix by producing quality art which will turn heads and, ultimately, lead to true success. This is what I'm following currently, and I've sworn to take as few bookings as possible while maintaining an even balance on producing tracks and popping out, say, once a month for a performance (if that). This helps assuage the headache in the mindset of "I have to get gigs" and replacing that with "I need to spend more time investing in my music career," in whichever way that means for you.
Ultimately, I do this for one big reason: to connect people through the power of sound and love. Find what defines you, and chase that with everything you've got!
If you had a friend visiting you, what are some of the local spots you'd want to take them around to?
Oh, there's so much to do in Atlanta that we probably wouldn't even be able to hit it all. But I'd probably start it off with some of the ATL essentials: you know, Piedmont Park, The Coke Factory, basic stuff like that. I'd probably take them to some of my favorite spots in Buckhead, Downtown and Midtown to eat. I'm a thai food fanatic, so definitely Nam in Buckhead and maybe Mexican food another day. After that, we could probably go to Laughing Skull Lounge for a comedy show—those are actually underrated.
As far as shows and nightlife go, we'd have it covered. We could go to Koo Koo Room on Thursday night, which is always a vibe. District would be the move Friday, and then probably Believe Music Hall on Saturday (unless there was something going on at Coca-Cola Roxy or The Eastern or another spot). As you can tell, I like to party. And if you're partying with me, we go all in.
Sunday would be recovery day. No plans except order take-out and put on a movie!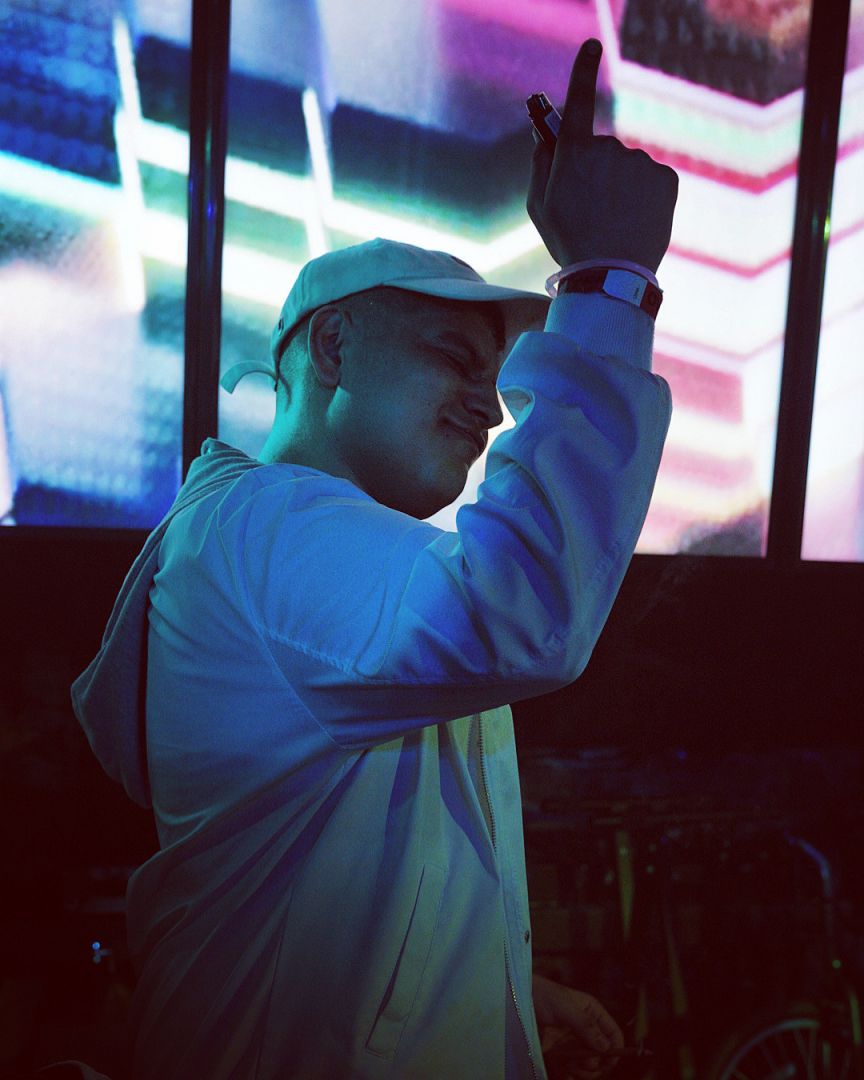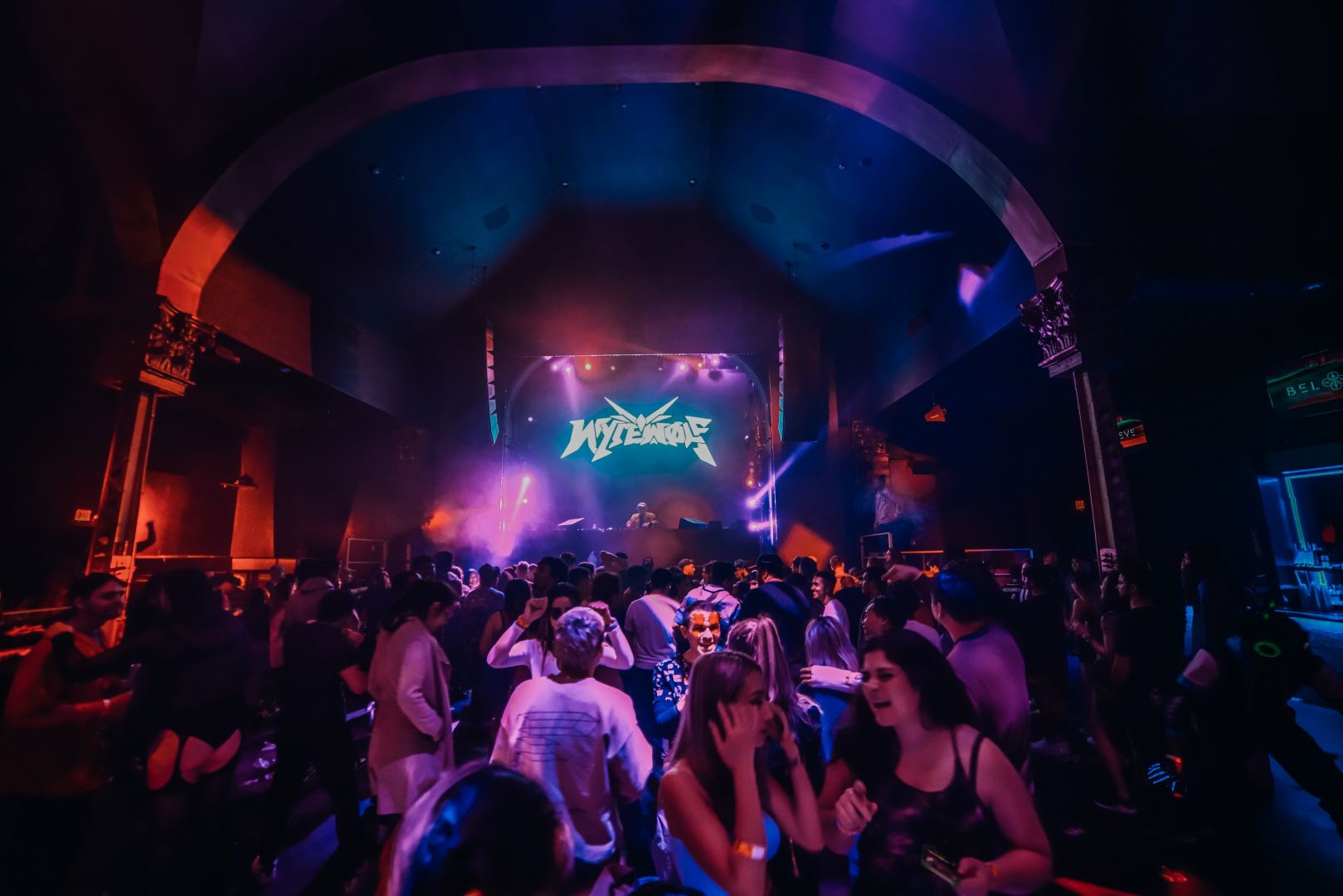 The Shoutout series is all about recognizing that our success and where we are in life is at least somewhat thanks to the efforts, support, mentorship, love and encouragement of others. So is there someone that you want to dedicate your shoutout to?
My family and closest friends. They have been the unofficial "Team WYTE WØLF" that has picked me up at my worst and lowest, helped me remember why I started this whole thing in the first place, and with a little support, gotten me back on track every time I've faltered.
I'd like to shout out my Mom, who is my absolute everything to me. Like myself, she's an artist and is inspired by the stories of people and bridging the gaps within society. She has been my emotional and moral support at every turn, and I owe a great amount of my artistic discipline and hard-working spirit to her. She grinds on her art like nobody else I've seen!
I'd like to shout out my Dad, who is my number one cheerleader and my biggest supporter in life. It never was apparent, but whenever I'd want to take on a new venture, purchase a new piece of music equipment, or challenge the status quo, he'd secretly be right there beside me, pushing me the whole way. My dad came to this country with two kids, his wife, and a few suitcases and built a life for all of us. I owe my daring, compassionate and bold spirit from him, and I'm proud of it!
My little brother is my best friend. He's always been there for me, even if I was at my lowest. He was the one to always challenge my line of thinking, opinions, or understanding of things—subconsciously helping me to be more open-minded. He'd harshly critique my music, providing honest feedback, but also give me encouragement in my progression as an artist. He's inspired me to build a legacy in my own story, and for that I'm eternally grateful.
I'd also like to mention a friend who I've known for over 7 years and counting. He's one of my biggest silent supporters, and though we've had our fair share of yelling matches, is still one of my best friends. My man Damyen "Buddy" Cohen, probably one of the wildest characters you'll ever meet, but a dude with a lively, wickedly hard-working and impassioned spirits you'll ever meet. This man will shout the life back in me even when I'm feeling down, and push me to be a better and better artist every day. You've seen me through it all, and we've still got loads of awesome memories to come!
Finally, I wouldn't be anywhere without my squad. Chris Lopes, Noor Sidawi, Ronnel "Ronny" Parham, Stephen Shields, and Chris Soisson. We rage together, we ride together, and we will fly together. You guys are my best friends, and friends for life. You all push me to do and be better every day, and considering two of y'all are my roommates, also seen me at some of my worst (LOL) Regardless, I absolutely cherish and value the bond we all have as a group, and can't wait for all of us to do incredible things.
Website: https://soundcloud.com/wytewolfmusic
Instagram: https://www.instagram.com/wytewolfmusic/
Twitter: https://twitter.com/wytewolfmusic
Facebook: https://www.facebook.com/wytewolfofficial
Image Credits
Ian Murphy
Nominate Someone:
 ShoutoutAtlanta is built on recommendations and shoutouts from the community; it's how we uncover hidden gems, so if you or someone you know deserves recognition please let us know 
here.