Meet Truett Lollis: Touring Musician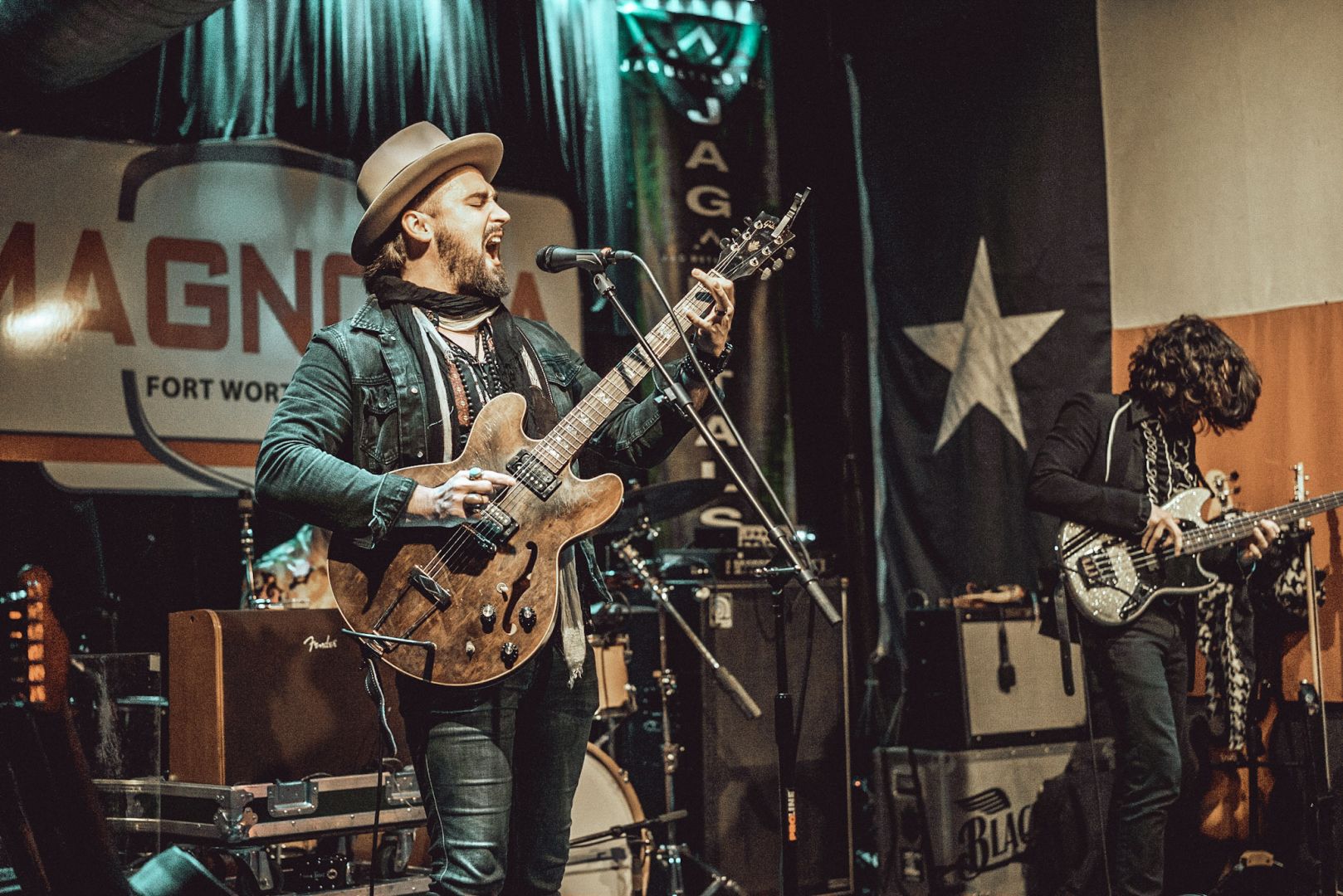 We had the good fortune of connecting with Truett Lollis and we've shared our conversation below.
Hi Truett, what's the most important lesson your business/career has taught you?
Drive. This business has taught me you need unwavering inner drive to keep pushing. Ever since a young age I struggled with getting up in the morning to go to school, be on time, stay motivated. In the music industry, you don't have time to let opportunities slip away. It's a very competitive business and you have to seize every opportunity that comes your way. There's a thousand other people right behind you that are trying to out work you every day. Staying motivated in this industry is of the utmost importance. After being in the industry for as long as I have(which is not long in comparison to a lot of other musicians) you develop this inner motivator that is always in the back of your mind saying: "What are you doing?", "Where are you going?", "How are you being productive?". I have spoken to a lot of musicians that speak of the same thing. Some times it is difficult to turn that off, even for a little while to just relax. Which is always important to take time to shut down and rejuvenate.
Let's talk shop? Tell us more about your career, what can you share with our community?
I have been playing music since I was 12 years old(18 Years). Making a living at it for 12 years. I got my first gig when I was 14. I began playing locally at restaurants, bars and venues all over Atlanta. Singing an playing guitar, honing my skills every night with some of Atlanta's best local musicians. Regular gigs turned into weekly residencies and I was beginning to make somewhat of a name for my self in the Atlanta blues scene. I started writing music and by 18 I was playing gigs for a living. It started at 3 nights a week and by the time I was 21 I was playing out 5 nights a week for several years making good money. In 2016 I signed with Brooklyn Basement Records and recorded my first EP. That led me to my first big tour through Europe and the US. That tour was a huge kickstart to my career. I was touring and opening for my good friend, mentor and producer Ron Pope. We did 35+ dates around Europe and America. That tour was by far one of the greatest experiences of my life. Playing for thousands of people in some of the most beautiful venues I could imagine. I was quickly introduced to the "touring life", living out of a suitcase and being in a new city for roughly 12 hours and then heading to the next. It was overwhelming and equally exciting. I am beyond thankful for the opportunity and lessons I learned that I took with me in my own career. It helped me progress as a musician, but even more importantly in the business side of the industry. I learned how to put together a productive tour, manage my time, money and stay safe while on the road. I have used those skills towards my personal project which now I have been touring for most of the past 4 years all over the US. Playing festivals and shows up to 80-100 dates a year consistently. I have 2 EP's out on all platforms and am scheduled to be in the studio this year working on my first full length record. It has taken constant hard work, sacrifice and a lot of resources to get where I am today and honestly its just the beginning. This industry is incredibly demanding and a lot of times unforgiving. That being said, it has taken me to some of the most incredible places on earth and introduced me to some of the most amazing people I have had the pleasure of getting to know. I am beyond humble and grateful to have been able to share my music with so many people. For me music has always been about the live aspect. I am very proud of songs I have written and recorded, but I am most proud of the moments I create live with other musicians. I have always been drawn to the stage and felt most comfortable there. I think thats what sets me a part from a lot of other artists, is the live show. I rarely play a song the exact same way every single time. I have always loved improvising and creating on the fly, something I picked up in the local Atlanta scene over the years. Every live show should be a singular experience for those watching. Every time I step on stage its 100% no matter where it is or how many people are there and there's always something in there that will be different.
If you had a friend visiting you, what are some of the local spots you'd want to take them around to?
There is so much to do and see in Atlanta and there is always something going down which is what makes this city so exciting. For me personally I grew up in the blues scene in Atlanta so if you want to catch some of the best musicians in Atlanta any night of the week you have to go to Northside Tavern or Blind Willies. Usually for $10 at the door you can have your socks blown off every night of the week by a band thats 10 feet in front of you. Play a game of putt putt and catch the skyline on top of Ponce City Market, that's one of my favorite spots to take people that have never been to Atlanta. The Belt line is a great place to take a walk and enjoy an afternoon. If you want to catch a bigger name act in Atlanta, my favorite places to see a show would definitely be The Tabernacle, Center Stage and Terminal West. I'm a huge fan of The Atlanta Braves so a stop at The Battery to catch a game or just grab something to eat and walk around is a must. My favorite restaurant that I can not recommend enough is definitely El Rincon Salvadoreno in Marietta,Ga they have the most unbelievable authentic Salvadoran food you will ever eat. One of my favorite spots to eat late night after a show is R. Thomas in Atlanta, they're open super late and have incredible food.
Shoutout is all about shouting out others who you feel deserve additional recognition and exposure. Who would you like to shoutout?
My family deserves more credit than I can put into words. They have stood by me in every step of my journey with unbelievable support. My parents, sisters and brothers in law have all physically or financially supported my career in some way ever since I was a young kid learning to play guitar. I owe so much to them for always believing in me and supporting my efforts for so long. I would not be where I am today without them. My wife has made incredible sacrifices throughout our entire relationship which has been close to a decade now. She has always backed me in every way. She's a constant in my ever moving changing life. I am so grateful and blessed to have her. Music has always taken precedent over so many life events and moments and she has never once held it against me, instead I am met with unbelievable love and support.
Website: TruettOfficial.com
Instagram: @TruettOfficial
Twitter: @OfficialTruett
Facebook: facebook.com/TruettOfficial
Youtube: https://www.youtube.com/channel/UCku9S6qFckaTqVdKnx_-VOg
Image Credits
Cliff Yaun D. Anson Brody Erica Glass Joshua Smith