Meet Sound Culture: Reggae/Rock Band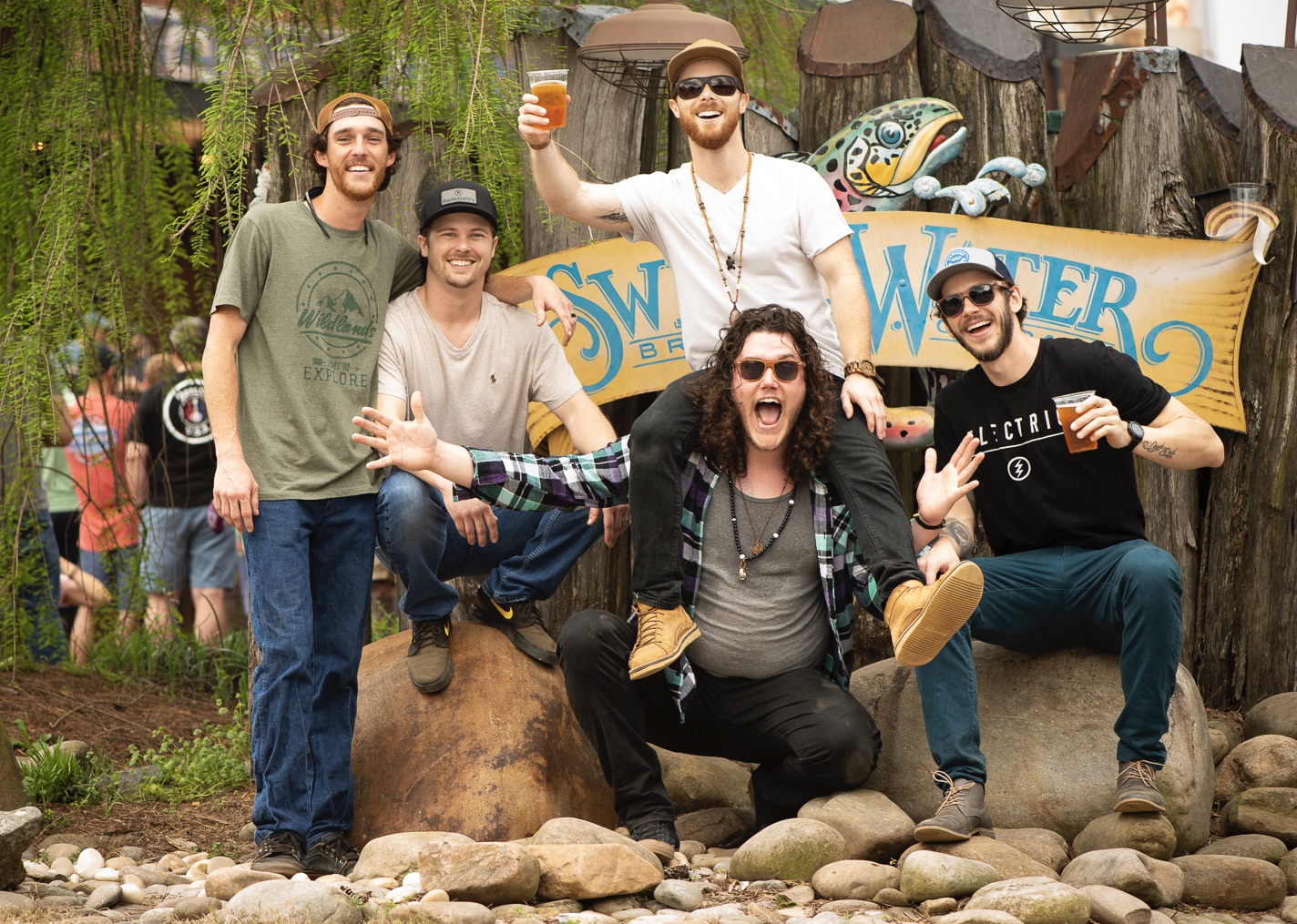 We had the good fortune of connecting with Sound Culture and we've shared our conversation below.
Hi Sound Culture, is there something that you feel is most responsible for your success?
Drive. The determination to keep going to achieve our goals. After we recorded our first EP, we got a little taste of what it's like to have successfully written, recorded and distributed music that we wrote ourselves. If asked, we'd be hard pressed to find a better feeling in the world. That in conjunction with performing live in front of hundreds and sometimes thousands of people is what fuels our drive. Our band has developed.. let's call it "tiered levels of success" to achieve our ultimate goal of writing and performing original music. Original music that will live on throughout our lifetimes. We all are fortunate to have "day jobs" that cover our living expenses; so from the beginning, we unanimously agreed to invest all earnings back into the band. First we learn new covers every month to get hired for the high paying gigs: restaurants, bars, special events, etc. We then utilize those earnings to design merchandise that ultimately puts the most cash in our band fund. As we progress in writing our music, we then use that money to turn our originals into professionally recorded tracks. And let me tell you, it's not cheap. Especially if you are like us and are willing to spend a little more for the best quality producer/equipment we can afford at this stage in our careers. Once we have our final recorded product, we design album artwork and distribute our music through every streaming platform available. We get royalties, albeit very minuscule, from songs streamed through these platforms which helps grow our fund every month while we start the process all over again.
How would you describe your music to people who have never heard of you before?
Our genre is hard to define. Perhaps it doesn't necessarily need to be classified into a particular musical style. For starters, we promote ourselves as a rock band with reggae influences. We all grew up listening to Classic Rock. Later in life, we developed a love for reggae music thanks to the emerging California-style reggae bands like Rebelution and Stick Figure. Due to a rapid increase in popularity, we decided playing reggae music was going to be the niche that could get our foot in the door and our music heard. One aspect we've always thought reggae music could use more of was soaring guitar solos. So we combined our desire to hear 70s-style guitar solos and a smooth reggae beat into a genre all it's own. Since our creation in January of 2017, we have played dozens of shows, performing with bands such as Stop Light Observations, Iya Terra, Pacific Dub, Kash'd Out and Peter Dante, among many others. We made our music festival debut at Alphapalooza in 2017 and again in 2018. In April 2019, we won Atlanta's 99x Talent Tap Battle of the Bands competition securing a spot to perform at the legendary Sweetwater 420 Fest. Next on the agenda is to finish recording our first full-length album.
If you had a friend visiting you, what are some of the local spots you'd want to take them around to?
We would immediately encourage them to come visit during Sweetwater 420 Fest in mid-April and spend the weekend attending one of the best festivals our country has to offer. During the next week, we would catch shows at venues like Terminal West, Variety Playhouse, the Tabernacle and the Fox Theatre. In the interim we'd have to hit up the Georgia Aquarium, chill with our dogs in Piedmont Park, go get tattoos in Little 5 Points and eat at the Varsity. We would end the trip by driving down to our favorite hang out spot on the Flint River. There we would spend the day swimming, kayaking and playing music on the river bank. We'd top off the trip by going fishing and catching enough bass to fry them up that last night with some cold beer.
Who else deserves some credit and recognition?
Thousands of people deserve credit for helping us get to where we are today. Above all, we want to give a shout out to everybody who has either attended a Sound Culture show or supported us through purchasing songs or merchandise. If it weren't for these fans, we wouldn't have been presented all the opportunities we have gotten throughout the years. Opportunities to play with some of our favorite national headlining acts. Let me tell you.. no talent buyer wants to hire a band that doesn't draw an audience.
Website: https://www.wearesoundculture.com/
Instagram: https://www.instagram.com/soundculturemusic/
Facebook: https://www.facebook.com/SoundCultureMusic/
Youtube: https://www.youtube.com/channel/UCrL-gjSTzPSjKi7yY_MZqOQ?view_as=subscriber
Image Credits
Stephanie Heath Josh Woodby