We had the good fortune of connecting with Riley Lena and we've shared our conversation below.
Hi Riley, can you talk to us a bit about the social impact of your business?
Since I was a kid, I have always dreamed of modeling. Imagine… being on a runway, in a big fancy dress. It sparkles with every step you take, on that long straight runway. The lace at the end of the long fabric, draping the floor, swishing behind you as you take each step. Your heart is increasingly racing, and your palms are sweaty. Yet, you keep on your poker face, and walk with confidence and poise. You look out into the crowd to see your most valuable friends, and family in the front row as they scream your name with the biggest smiles on their face. This is always where you have dreamt of being.
What people fail to realize, is that walking on a runway does not happen over night. You don't get to walk in a runway because you're "pretty enough" or "tall enough." You get to walk in a runway after you have done the work. After you have spent sleepless nights studying how to walk, putting on the heels and enduring the pain in your feet when you walk in them up and down countless times. After you spend hours finding photographers on Social Media to collaborate with you and create a profile for yourself, but you lack the funds you need. After you have made the transition from working your full time job, to taking that deep breath and quitting, making modeling your full time career.
You don't successfully become a model by being pretty. It takes work. I learned that it takes a lot of work. Probably more work than it should take. You have to start from ground zero. You have to find the photographers. You have to find the events to attend so you can network. You have to dig online and find the casting calls. You have to go online and find all the resources you need. You have to go out and buy specific outfits for calls last minute. You have to sacrifice a night out with friends to attend a last minute casting call that will benefit you in the long run. You have to do the work, and no one told me how difficult it would be to do the work on my own when the resources are barely available, and almost impossible to find.
After I had to endure all the sleepless nights and hard work, I realized that regardless of how hard I worked, the industry was still going to look down on me. Producers, other models, and artists will always have something negative to say. They will always do what will benefit them, and not others around them.
I got exhausted from working hard, and giving my all to an industry that is full of negativity. I got even more exhausted from waiting around, praying that the industry would change. So, I decided to be the difference that I wanted to see in the industry.
I surrounded myself with like-minded people and we got to work. We pin pointed exactly what was wrong with the industry and came up with a solution for each one. We named our team OffChainArt. Our teams purpose is to connect and build with Models, Influencers, Music Artists, Photographers, Casting Directors, Small Business', and anyone who can contribute to the success of others. We have came up with a list of Atlanta-based photographers who are willing and able to help upcoming models build their portfolio. We have model coaches ready, for any models who need help learning modeling techniques and etiquette. We want everyone to walk away from us and benefit. We are not an agency or a firm. Our models are not contracted under us.
We hold PowerShoots once every 2-3 months. At these Powershoots we will bring everyone in the industry together. The goal is for everyone to benefit and connect in a safe and positive environment. Every small business owner that has a vending spot at our events, will be placed with some of our models, a photographer and casting director. The models will model their products, and the photographer will gather content of our models with the product. This benefits the Small Business as well as the model and photographer. Each model and photographer are able to gain experience and exposure through this. The casting director will assist the small business owner in creating a commercial or promo video to help connect them and expose their brand.
My dream has switched from wanting to walk the runway, to wanting to create a safe runway.
We have had an overwhelming amount of support and positive feedback from everyone who has attended our events, or from people we have helped get the resources they needed to strive.
OffChainArt is helping the modeling industry become something safe and fun. Everyone, no matter your role in the industry, will be able to benefit in a positive way from our business. We offer all of our resources for free, or at a low-cost, as we understand that the modeling industry can be expensive. Our goal is to save models and other people in the industry, to be able to find the resources they need, and to connect them with other who are able to help them succeed in their area. We want to make a difference.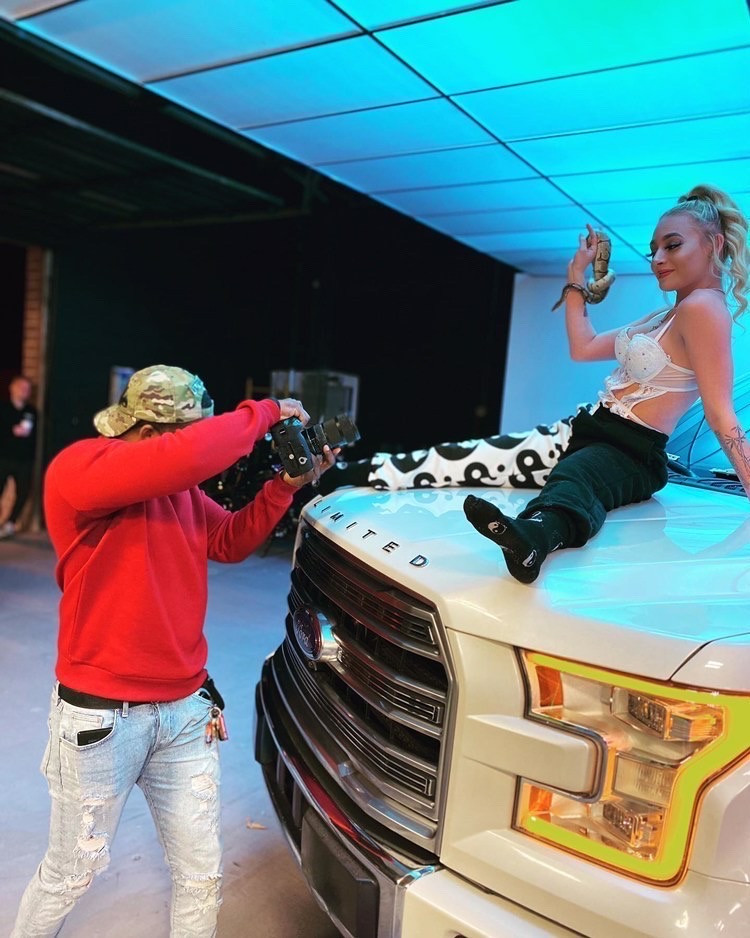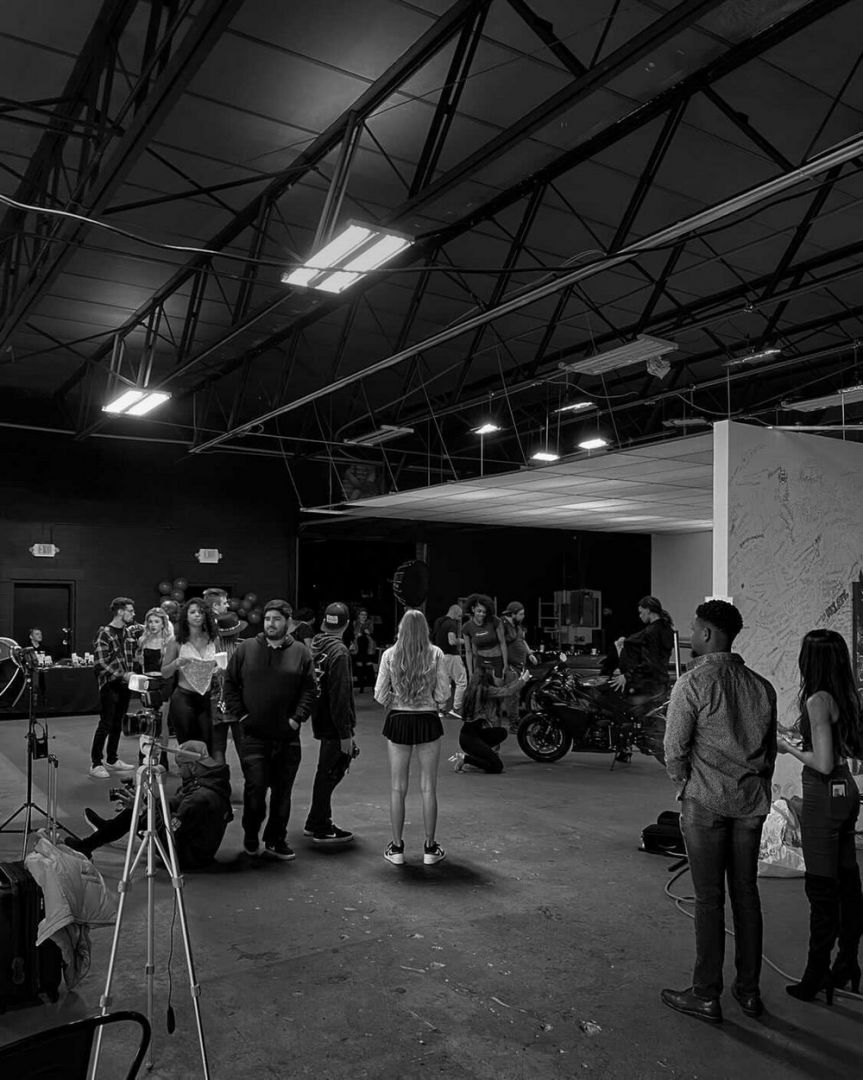 Can you give our readers an introduction to your business? Maybe you can share a bit about what you do and what sets you apart from others?
What sets my business apart from other business in the modeling industry?
OffChainArt is all about positive connections, and benefits. When I first started in the industry, it was almost impossible to find the resources you needed, and if you did find them, it would cost an absurd amount of money. Our business is here to find those resources for you, so you don't have to. We are here to hand you those resources and be here with open arms. Our goal is to help you, in any way we are able to. We want to connect you with models, photographers, small business', videographers, casting directors and model coaches. We want to hand you everything you need to succeed in the field you chose in this industry.
I have been to a handful of casting calls that were unsafe. I felt uncomfortable and unsafe. I also had no idea what I was doing. I came unprepared due to a lack of knowledge and the lack of resources I had available to me at the time.
Our goal is to give you safe and reliable resources. We want to teach you what to do at casting calls, how to successfully promote your business on Social Media. We offer Model Coaching, Model Etiquette classes, Social Media Management, Exposure, and physical lists of items you will need or websites you should go to for additional resources. We want you and everyone that comes to our events, or is a part of our team, to walk away with more than you thought you would leave with. Our goal is for you to walk away from our events, and have everything you could possibly need to succeed. We do it safe, so that you are comfortable and are able to have fun. That's the difference.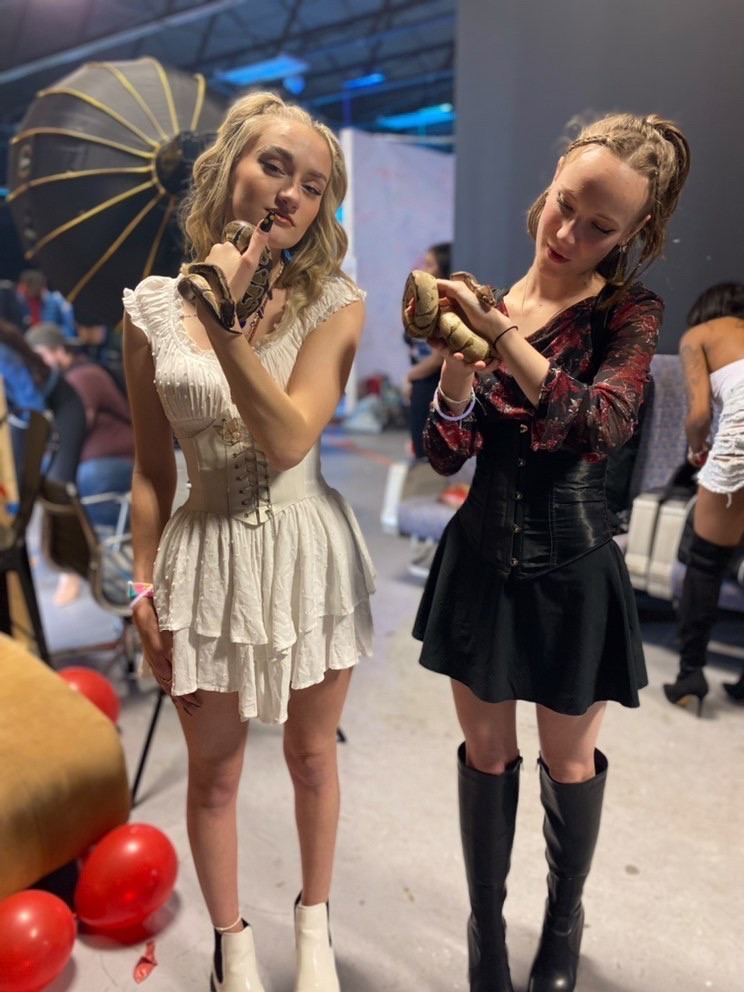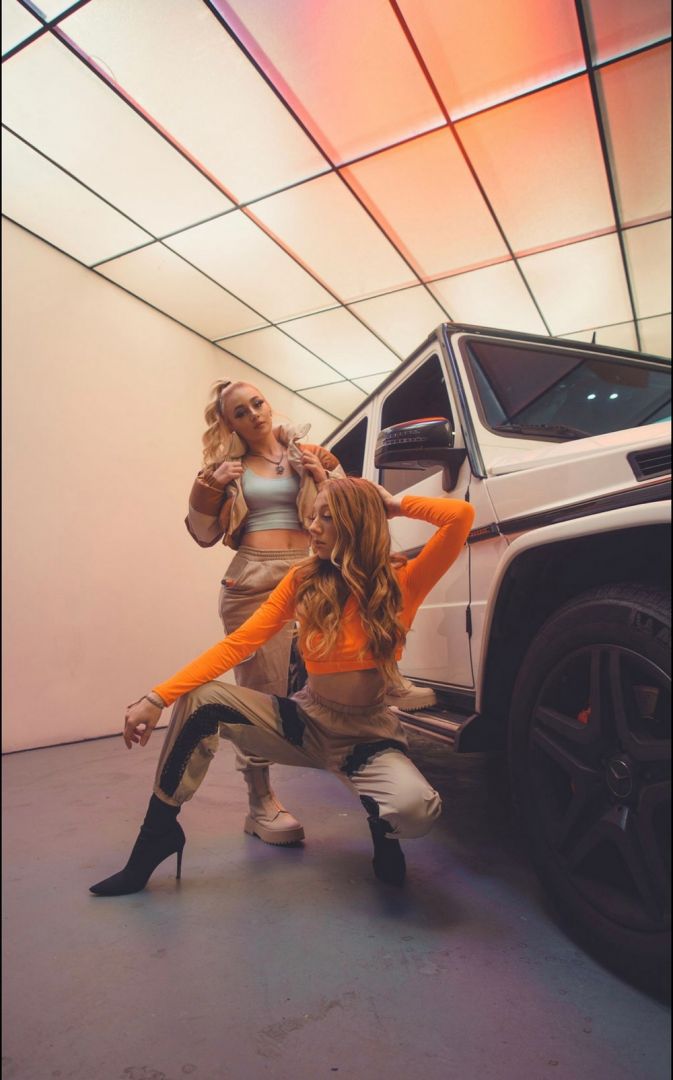 Any places to eat or things to do that you can share with our readers? If they have a friend visiting town, what are some spots they could take them to?
What are some of my favorite spots in the city?
If I am taking someone on a trip to Atlanta, to check out some of the most interesting things, I would take them to experience something. I would take them to a local coffee spot for coffee (the small hole-in-the-wall places are the best,) and then I would take them to Hansel and Gretel for breakfast. Hansel and Gretel is a small bakery, just outside Atlanta. I would then take them to the Botanical Gardens, it is an absolutely beautiful place to view nature in abstract and unique ways. After Botanical Gardens, we would grab lunch at another hole-in-the-wall restaurant. My rule is; if I have been there before, I won't go again. I love to try unique places that offer more than just a meal, but an experience. After lunch, I would purchase a scooter for us to ride around on and view the city. While on the scooters I would go on the scavenger hunt to find the Atlanta Tiny Doors. Tiny Doors are exactly that, Tiny Doors that are hidden within the city of Atlanta. You go onto their website and find clues, and locations of the Tiny Doors, and you can even create one yourself and post it for others to find! At dinner time, I would take them to Lenox to find a nice outfit to wear, and I would make reservations at the Sun Dial. The Sun Dial is a restaurant located at the top of a skyscraper, and during your visit, the top of the building, where you are enjoying your meal, will spin around slowly so you can see the entire view of Atlanta. I would end the night by taking them to see a live band or lounge, which are all super popular in Atlanta.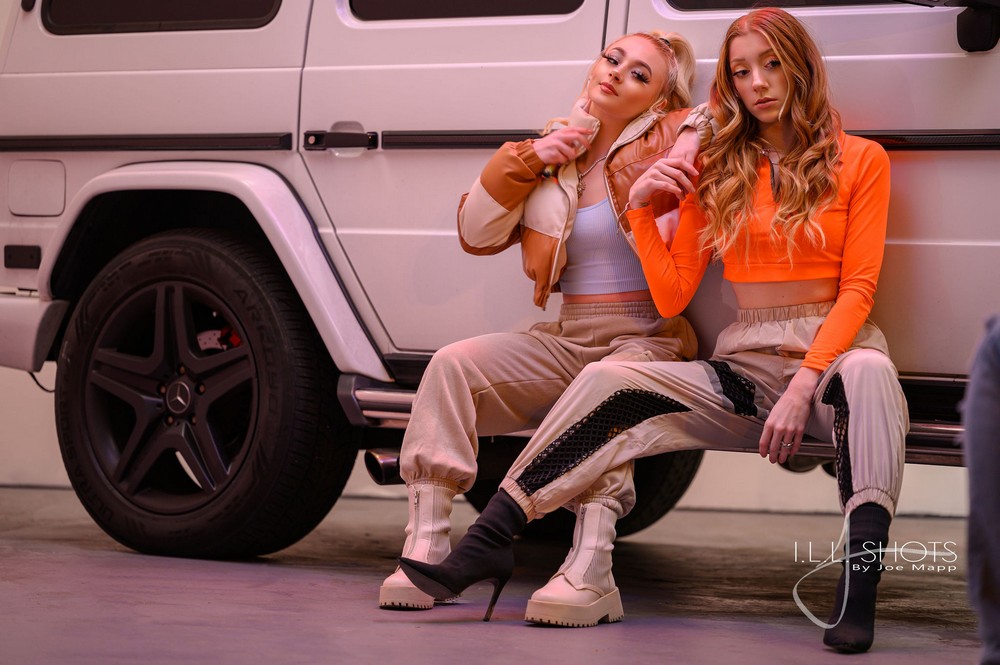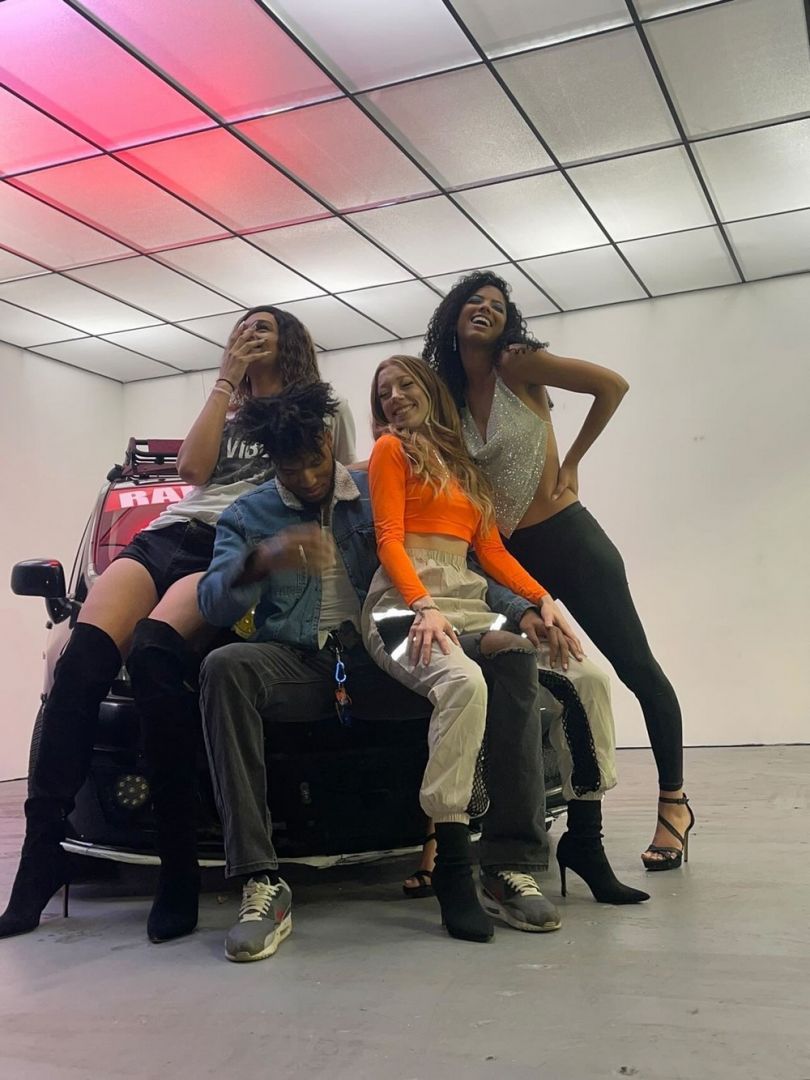 The Shoutout series is all about recognizing that our success and where we are in life is at least somewhat thanks to the efforts, support, mentorship, love and encouragement of others. So is there someone that you want to dedicate your shoutout to?
So many people play a part in my success. I would like to shoutout JoJo Forgacs for introducing me to the Industry, and guiding me along the way. She has taught me everything I know, and I am forever grateful for her support and knowledge. I would also like to shoutout SoOfficial ShowOut. He has been there since the beginning. He helped me take my first set of Professional Portfolio Photos and helped me get started in the industry. He has continuously supported and promoted me, as well as helped me find the resources I needed to start accepting casting calls, and paid shoots and music videos. I would also like to thank Dante Nelson, my best friend, biggest supporter, and significant other. He has been there to support me when my journey was going amazing, and comforted and pushed me on the days when I wanted to quit. I also want to Shout Out Breanna Fox. Bre and I met in Middle School, and lost contact for a while, but after she expressed her interest in modeling, we were able to help each other abundantly. I coached her into modeling, and she has helped me and been there for me in every way imaginable since the start. From last minute shopping for events, to amazing ideas and input, to organizing everything for future events, and being one of my biggest supporters in anything I tell express a desire for. Many other friends and family have supported me in my journey and I am forever thankful for those mentioned, and not mentioned.
Website: www.instagram.com/offchainart
Instagram: www.instagram.com/rrileyy.lena
Image Credits
IllShotsJoe Mapp, Devision Photos, A.L.IMG, ArtsyAFPhototgraphy, DonisStudios
Nominate Someone:
 ShoutoutAtlanta is built on recommendations and shoutouts from the community; it's how we uncover hidden gems, so if you or someone you know deserves recognition please let us know 
here.