We had the good fortune of connecting with Monti The Artist and we've shared our conversation below.
Hi Monti, what led you to pursuing a creative path professionally?
I don't remember every really "choosing" my artistic career. For as long as I can remember, I've always been creative and artistic. Starting at the early age of 4 years old as a professional entertainer growing up dancing, singing, acting, and modeling I had already started a career without knowing I had started a career. I've never really been someone who didn't know what I was going to do when I grew up and with my life. I think this career found me and I was fortunate to find a passion and purpose at an early age. Growing up poor and pretty much raising myself on my own, I was fortunate to have something I already knew I was going to continue to do with my life. I think due to my reality of not having anyone or anything to take care of me or provide for me financially made it easier for me to put in the life work and dedication it would take to pursue and maintain an artist's career. For me, this wasn't just a career but was something that kept me alive and inspired me to keep on living.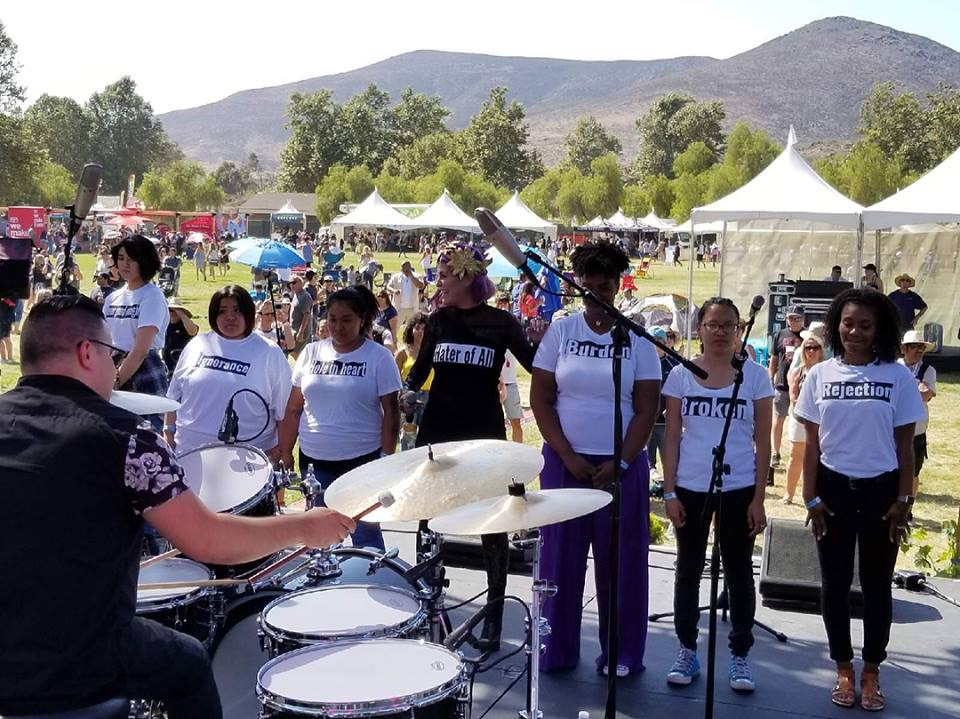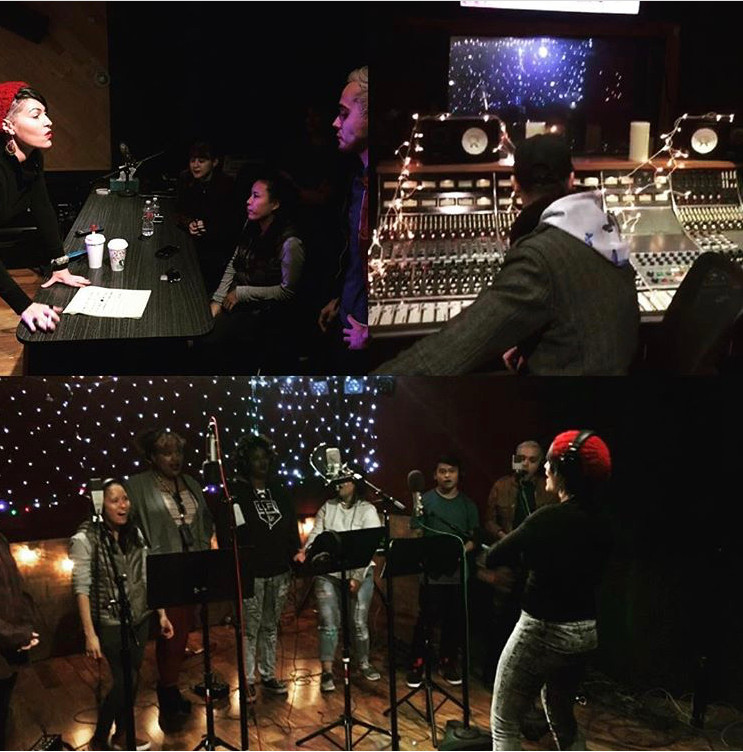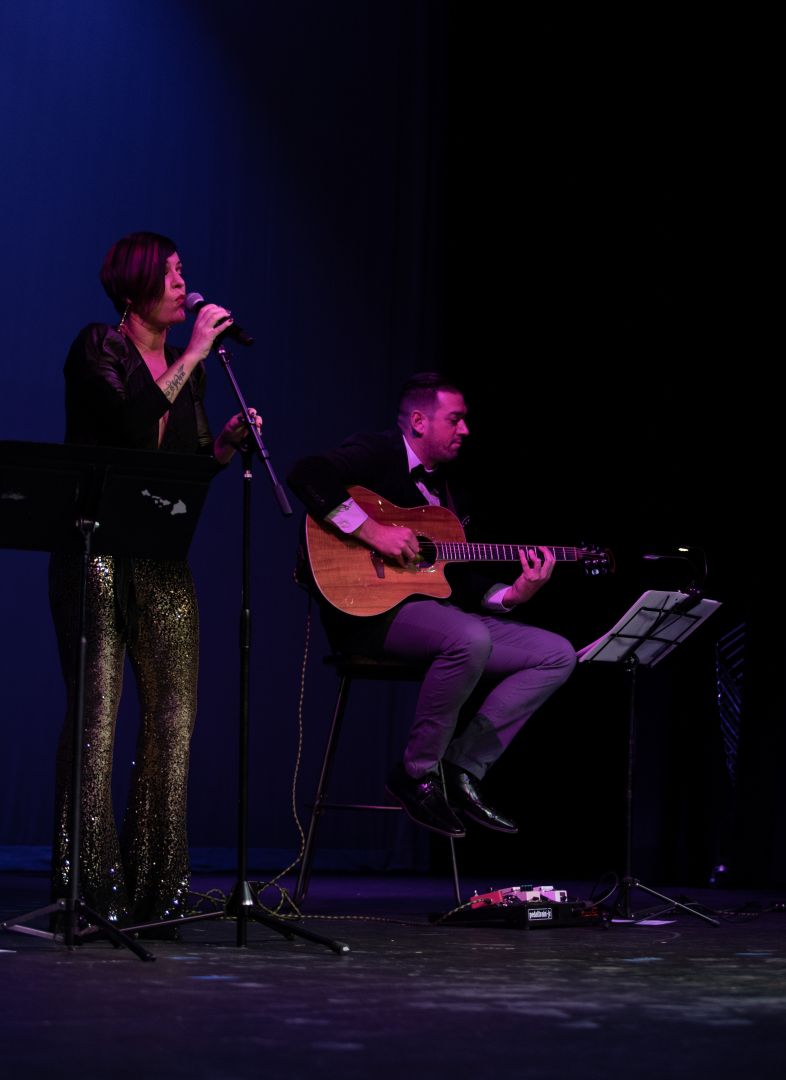 Please tell us more about your work. We'd love to hear what sets you apart from others, what you are most proud of or excited about. How did you get to where you are today professionally. Was it easy? If not, how did you overcome the challenges? What are the lessons you've learned along the way. What do you want the world to know about you or your brand and story?
My story is plethora of stories within stories that make up my entire story. There are so many chapters and series of events, hardships, sufferings, triumphs, and miracles that have occurred throughout my life since the beginning up until present day.
It all started out in Southern CA where I built a successful career in the entertainment industry as a child performer starting at the age of 4 years old. Throughout navigating through my childhood building this career as a dancer, singer, actress, and model, I also was trying to survive my rough childhood growing up with parents who were addicts and abusive. I landed my first record deal as a teenager where I put out my first album of original music. From there, I grew into an independent R&B/Soul/ Pop artist expanding into songwriting for myself and other major artists, alongside several American and international teams with Sony and Universal. That turned into over a decade of recording and touring internationally as an award-winning full-time artist, opening for major acts from small venues to arenas and festivals, gaining radio play, and song placements into independent TV shows and films. This would later lead to a collaboration with the Grammy award-winning Carrie Underwood and singing along side of her in the opening scene of the major motion picture "Soul Surfer;" the life story of Bethany Hamilton. I always had a heart for the pains and struggles of humanity as I had gone through my own trauma and struggles throughout my life. I was committed to helping others however I was not whole and complete with myself. I knew there was more than just music and needed to find my own healing. I poured myself into spending many years advocating for foster youth, the homeless, veterans, and those struggling with mental health, and creating change in various spaces including combating human trafficking.
Even after all that and "living my dream," I could not handle all of it and still had a major void inside and was unstable. I took some time off of music to become a full time missionary where I received so much more than I think I gave with my volunteer service. I found God and began my inner healing and recreation of self-journey. In addition, I became more troubled by the more in depth struggles of humanity I was exposed to with not only American problems but also in other cultures and countries around the world. This experience led to me discovering my true purpose and mission for why I was given the gift of making music and why I went through all the trauma in my own life; To inspire and change the world, with the hopes of leaving it better somehow using music to empower, unite, and. I suffered through many struggles and traumatic experiences in my life with a dark past that I went from surviving to living. However as much as I've struggled, I have also overcome and experienced transformation and THIS was my true mission for my time on this earth.
As a result, from this transformation, I recreated myself as "Monti the Artist" in 2016. In addition, I founded my own nonprofit, "Hope Generations" that focuses on empowering and creating experiences for foster youth, homeless youth, and survivors of human trafficking. I created "Monti" which means mountain, that represents power and transformation to be used to empower others, especially the next generation, with the message that you do not have to be a victim to your circumstances.
Throughout this journey, I went through many tragedies, trauma, and loss at the highest level that started at an early age for me in and outside my home. I dealt with severe mental health issue including multiple suicide attempts with substance issues, gang influence, and more.
I escaped my abusive broken home filled with drugs and alcoholism that I was born into, I ran away from home at a young age and dodged foster care systems. I lived off and, on the streets, escaped and transformed my life from once living a life of gangs, mental hospitals, group homes, and drug and alcohol abuse to becoming a full-time independent recording and performing artist on a mission to tell my story in hopes to help others in doing the same. I always poured out everything I was going through into my music and performing. I was able to create a different life for myself by the grace of God, through inner strength, and the guardian angels.
I am very proud and excited about so much I have had the honor and privilege of experiencing and creating throughout my career. I am proud of all of the accomplishments not only in my music career but in my philanthropy career as well. I am honored to have been apart of extraordinary worldwide advocacy groups where we have changed and created laws to combat against human trafficking in multiple states throughout the nation. I am blessed and privileged to be the founder of "Hope Generations" and proud of all the work and success we have had in advocating for foster youth, homeless youth, and human trafficking survivors. I recently super excited and proud to have music on Lizzo's reality show "Watch Out For the Big Girls" ranking #1 on Amazon Prime and has won my team and I a Critic's People's Choice Award and several Emmy nominations. I am also proud of winning a Hollywood Music in Media Award for Best R&B/Soul Song of the Year for one of my original songs I wrote especially since I used to say that I could never write songs.
Above all, I am proud to be an example of a little lost and broken girl who came from abuse, trauma, and nothing and transformed my life, growing up to be a woman who is a self-made entrepreneur with being able to build my career as an independent artist where I have been able to make a full-time living and have full control over my art. I hope this can be an encouragement to anyone else out there who might have a similar story and to hopefully empower them in making their impossible, possible.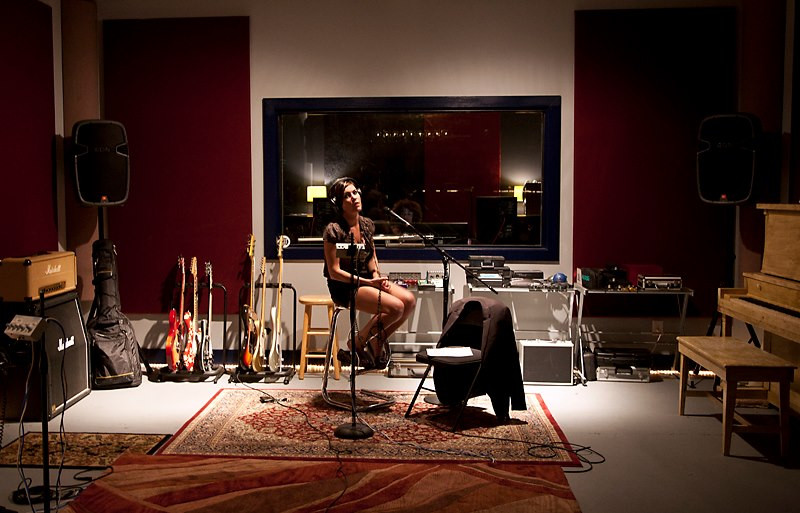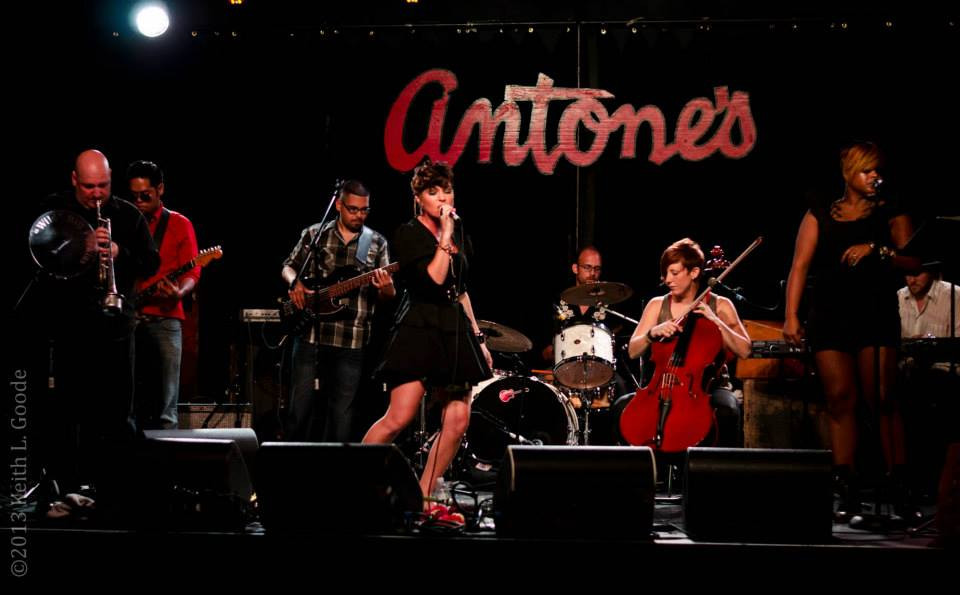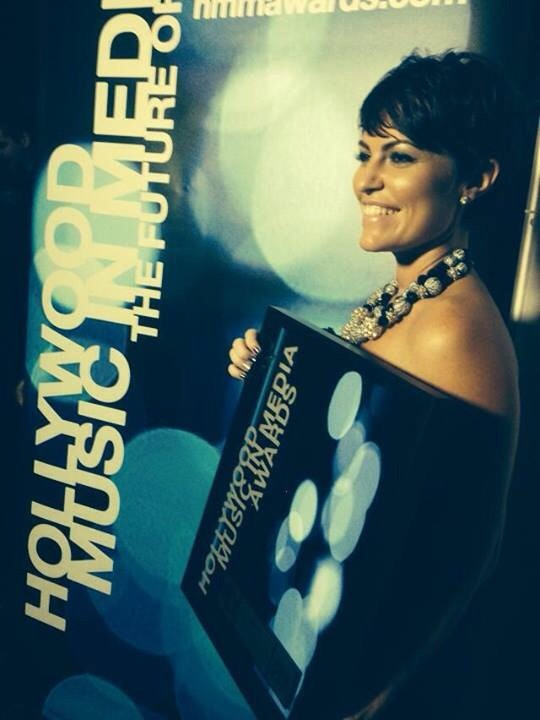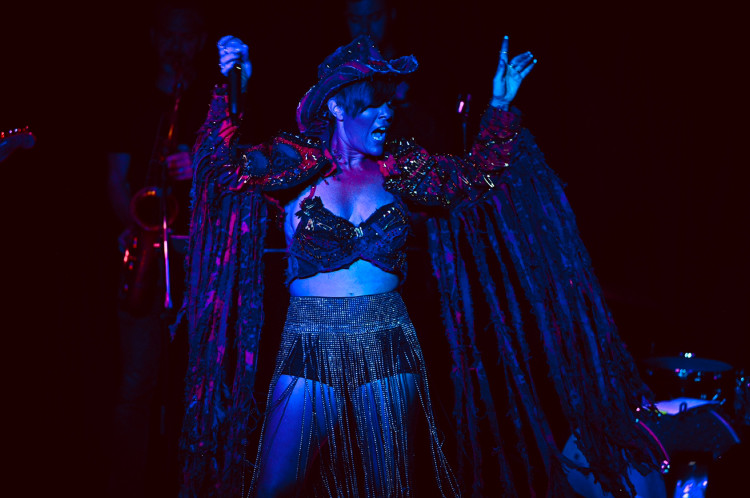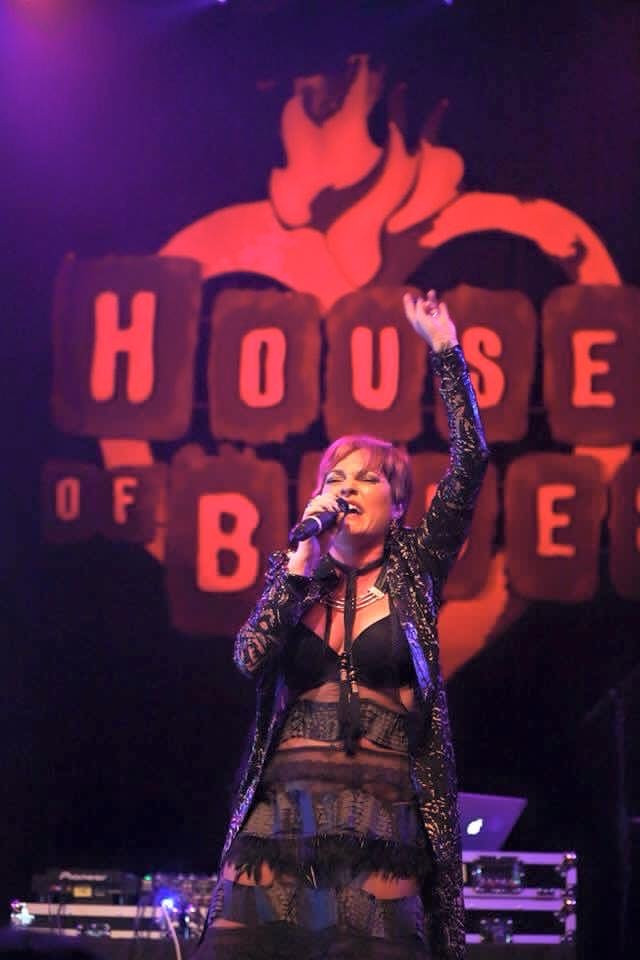 Shoutout is all about shouting out others who you feel deserve additional recognition and exposure. Who would you like to shoutout?
I like to say that I have had guardian angels here on earth that have shown up throughout my life to love, guide and mentor me. My first experience with this was during the time I was still on and off the streets and in gang life. This life however, ended me up singing hooks for several rappers in home recording studios and that led me to meet O.Y.I.E. Music, an independent record label with a heart for at risk youth. I was offered a record deal where we immediately started working on my first album where I wrote my first songs ever. That was the start of my career as a recording artist, but more importantly, that was the start to my transformation. I got so much more than just a record deal but a sense of unconditional love, community, and new possibilities. I later would become O.Y.I.E. Music's first success story.
Through this experience, I met my very first real business mentor and investor Paul Sciame. Paul became like a father figure to me that I never had. He looked after me and helped me launch my first real chance in the music industry by guiding me and investing in my future education and mentality when it came to "business" in general. Because of Paul I was able to break into the industry and work with my first big named Grammy award winning record producers in Los Angeles, CA.
Some of these record producers and music executives would later also become mentors and friends. Josh Stevens and Byron Martinez with Stadium Enterprises are some to name a few who saw the potential and believed in bringing life to my music and story. One of the greatest things I've learned from them is that there is need and a care for what I have to offer this world by being exactly who I am and sharing my vision and message with the world exactly the way I do through not just music but in everything that I do.
Website: http://www.montitheartist.com
Instagram: https://www.instagram.com/montitheartist/
Linkedin: https://m.facebook.com/MONTItheartist/
Twitter: https://twitter.com/montitheartist
Facebook: https://m.facebook.com/MONTItheartist/
Youtube: https://www.youtube.com/c/MontiTheArtist
Nominate Someone:
 ShoutoutAtlanta is built on recommendations and shoutouts from the community; it's how we uncover hidden gems, so if you or someone you know deserves recognition please let us know 
here.