We had the good fortune of connecting with Missy Bentz and we've shared our conversation below.
Hi Missy, we'd love to start by asking you about lessons learned. Is there a lesson you can share with us?
I began my career by starting an interior design business called Inside Ideas and it was fun for a few years, but as I began having children, it was no longer a passion. I became way too practical- white shows stains, expensive accessories get broken, and fine fabrics get ripped!  Once the kids were all in school full time, my husband Steve started asking me to work with him in his furniture repair business. He saw that I could really help him and being a co-owner I would care more than anyone else he could hire. That sounded horrible to me! And wouldn't it ruin my marriage to work with my husband? I felt conflicted because I thought I would hate working in an office full-time, but I also saw that he needed my help. I prayed about it, discussed it with him and other mentors, and eventually felt like God was calling me to do it. I jumped in and quickly found that I loved it! I felt passionate about making sure our customers were delighted with our quality repairs and service. I also enjoyed making sure our employees felt appreciated and valued. And Steve and I found that we enjoy being together 24/7! Our kids now say that we don't know how to be apart!
At home, hospitality was never my gift. I always felt anxious when preparing for guests and was self-conscious about our home not being comfortable enough, large enough, or clean enough. But I didn't have time to worry about that when we decided to pursue a short-termal rental career because it all happened so quickly! I had zero experience in the industry, but in our hearts we knew God was providing this opportunity for us and He would equip us to carry it out. I quickly found that hospitality is very different when you are welcoming people into a beautiful luxurious home that you are not living in, and you have a cleaning crew, gardener, and pool guy! I have learned not to stress over getting bookings. God sends us the guests who need to be here and my job is to make them feel welcome. And I found out that I am great at it! Steve is the ultimate maintenance man, and he continues to work with my dad to support the franchises- which he loves. It feels like we were made to do this! So we are enjoying this season of life until God calls us to the next one when I will get to learn something else new about myself!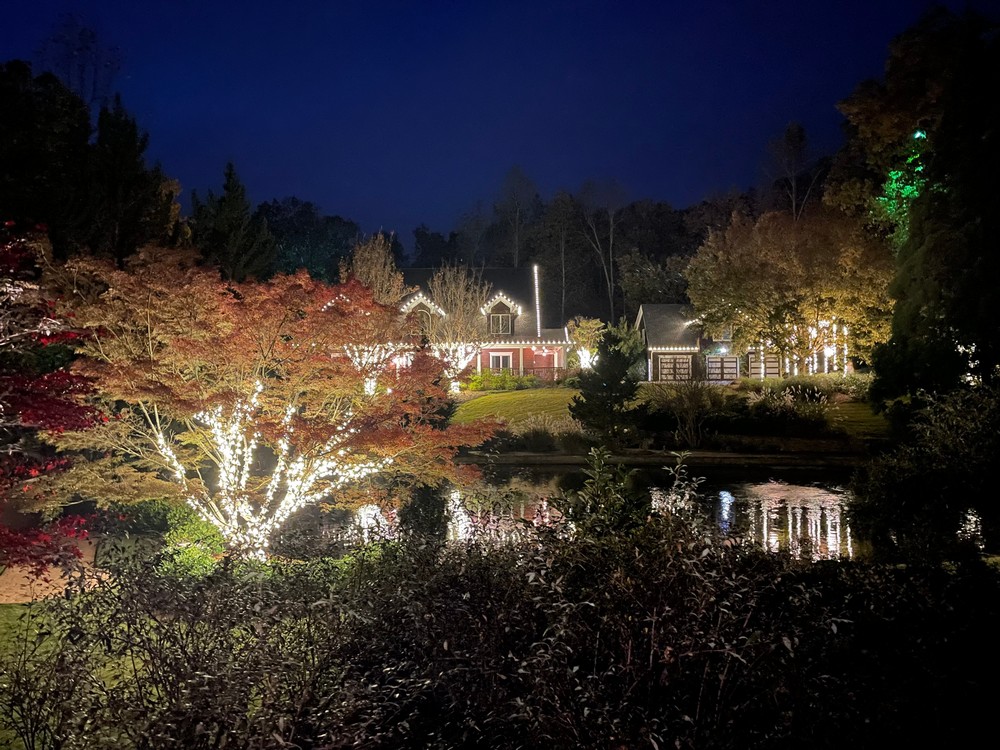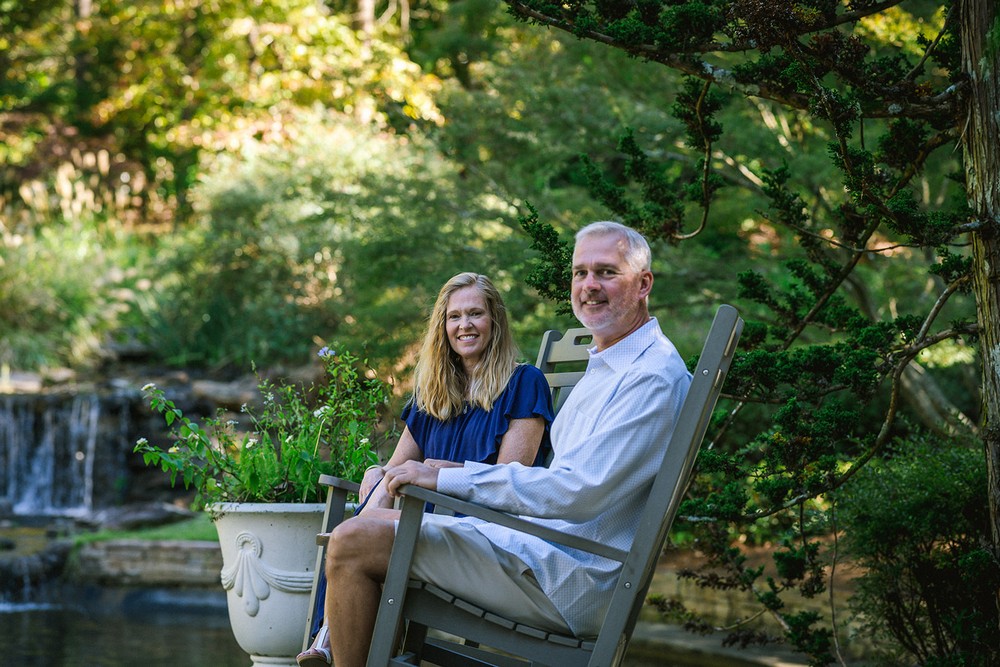 What should our readers know about your business?
I came from a long line of entrepreneurs, so when I told my Mom and Dad that I thought I wanted to be a self-employed interior designer they immediately supported me. After graduating from Berry College with an Interdisciplinary degree in Business and Interior Decorating, I eventually started Inside Ideas, mostly working with other designers, using a network of 3rd party businesses, to bring design ideas into existence in their client's homes. During this time I got to work with a few celebrities such as Halle Berry, David Justice, and the Black Crows. One day I accidentally got off on the wrong floor in a highrise condo building and found myself in Elton John's foyer as the florists were filling his elegant white living room with millions of white flowers! It was fun!
My husband Steve and I lived in Chamblee, and we had 3 amazing children. I took some years off to raise my kids and that was wonderful. Once they were all in school full time, Steve persuaded me to help him run his furniture repair business, Bentz and Weathersby. My role was managing the office, scheduling, and customer service. We loved having the flexibility and pride that comes with having your own business. Steve and my Dad went on to found a furniture repair franchise company together called Weathersby Guild, which now has 65 franchises in the US and Internationally.
About 15 years later, Steve was really feeling the stress of having so many employees to manage, a very physically demanding schedule, and long hectic hours- along with supporting the other franchise locations with my father. I knew he couldn't keep up that pace for much longer, so I began praying that God would show us what we could do for our next season of life. We thought it would be fun to be near our 2 daughters who had both settled in Flowery Branch Georgia, but we had no idea how we could make a living. One day our friend, who is a real estate agent, showed us some pictures of this beautiful 4 1/2 acre property on Lake Lanier and even though it was out of our reach financially we could not get it out of our minds. God planted an idea in our heads – could we live in the carriage house and rent out the rest of the estate for short-term rentals? He gave us a vision to create a haven for burned-out, over-stressed souls to come and be refreshed and replenished through rest, fun, fellowship with family and friends, and the peaceful beauty of nature. And then to our utter amazement He tore down every obstacle, one by one, that stood in our way! In just a few months we had sold our franchise, and our home, had downsized to a 1 room carriage house, and were hosting our 1st guests at what we had named Misty Pond Resort. The complete change of life was scary for me, and this 1st year we have had to do a lot of work improving and renovating to get the home to the standards we wanted for it, but now we absolutely love it! We are convinced that God has a purpose for this place, and He gave us the privilege to be able to collaborate with Him. We have come to see our business as a ministry, and our guests are always confirming to us that MPR is more than just a place to stay. They tell us they were refreshed, and talk about the peacefulness and beauty. We have hosted all kinds of gatherings: family reunions, retreats, small weddings, bridal showers, a movie production, and more. The common denominator is that our property, and the hospitality we provide, sets the atmosphere for meaningful connections, peaceful refreshment, and sheer fun!
What makes our resort special is the combination of a spacious elegant home, along with beautiful and peaceful grounds for our guests to enjoy. It's like having your own private resort! The indoor heated pool and spa make our home a great place to come year-round. The house has 5 bedrooms, 5 full baths, a stunningly beautiful grand entry, an elegant sitting room, a den/game room with a pool table and fireplace, a large dining room, and a large chef's kitchen which we keep fully stocked for cooking great meals. The kitchen has a huge refrigerator/freezer, a 6 burner stove top, 2 ovens, an under-counter ice-maker, 2 dishwashers, a microwave, and 3 coffee-makers. The master suite is enormous with a king bed appointed with down pillows and cozy bedding. The large master bath shower has double shower heads with beautiful Italian tiled walls.
Outdoors, the large wrap-around porch looks out onto a huge pond with a waterfall and a large deck with rocking chairs from which our guests can feed our friendly koi fish. We have beautiful gardens around the pond, a nature trail in the woods that goes over a bridge and leads to a boat dock on a quiet cove on Lake Lanier. We see all kinds of wildlife, such as hawks, bullfrogs, goldfish, turtles, deer, bunnies, bright lizards, beavers, cardinals, and more. We also have a fire pit and enjoy providing our guests with all the ingredients for making s'mores. For outdoor dining, we have a large patio with a large dining table and a grill, and several bistro tables on the front porch, along with lots of rocking chairs. Some of the included activities we provide are kayaks, stand-up paddleboard, splash pad, basketball, and cornhole. We have a tritoon boat on the lake which can be rented by the guests to use on their own, or we offer boat rides with Captain Steve. Our favorite restaurant on the lake, Fishtails, is just a 15-minute boat ride away from our dock. We also hear from our guests that they love having us on the property. I do many things to make sure our guests feel welcomed and special. For example, I have a chalkboard that welcomes them by name, I love to put fresh flowers and greenery from the grounds around the house, and I encourage them to text or call me about anything that I can do to help them plan or improve their stay, both before they arrive and once they are here. Steve is one of those men who can do anything around the house! If there is any problem with anything he is here to swoop in and fix it. And we are located less than 1 hour from downtown Atlanta! I'm sure you can understand why our guests rave about MPR! We hope you will book a stay with us soon!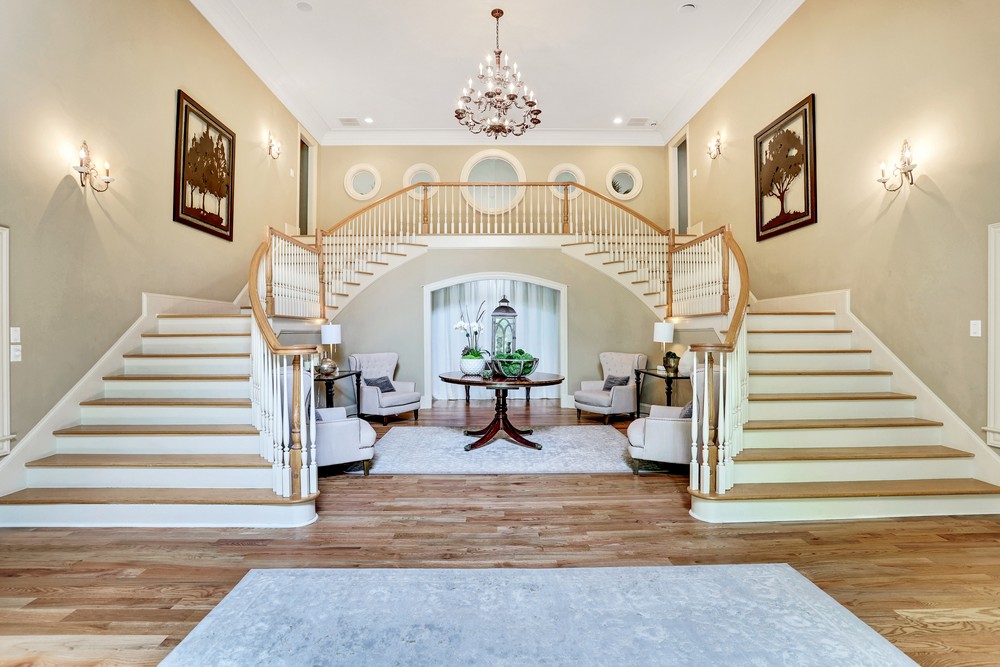 Any places to eat or things to do that you can share with our readers? If they have a friend visiting town, what are some spots they could take them to?
Well we live in a resort so that would be a big part of the itinerary! We would spend a few of our days on the lake in our tritoon boat, kayaking, paddleboarding, and swimming! We would definitely boat over to Fishtails one night for dinner. It's also fun to swing by to get frozen cocktails to-go for sipping as you ride around the lake. We would also watch a football game on the huge screen at Lake Lanier Islands from the boat. At least 1 night we would cook a feast at our resort. My husband would make his amazing smoked brisket and we would all cook sides and dessert together in the large kitchen while sipping wine. We will also make s'mores at the fire pit one night. Another night we would sit in the hot tub and watch a game on the large screen TV.
We would spend a day at Lake Lanier Islands Park where there are walking trails, amusement parks, ziplines, hoverboard rentals, restaurants, shopping, and more. We would spend an afternoon shopping in downtown Buford and hit the shops on Main Street such as Further Down the Rabbit Hole and The Rusted fence. For lunch that day we could go to the Main Street Deli for a delicious salad, or soup and sandwich. We have so many excellent restaurants near us! Examples are Antebellum, Bare Bones Steakhouse, Rico's World Kitchen, and Aquaterra. I want to highlight the Bananas Foster at Bare Bones- it's worth going there just for dessert! For nightlife, we would also go to Buford and hit 37 Main to dance the night away to a great Tribute Band, and another night we would go to Cork-it Wine and Charcuterie Bar and listen to a live band. Another night we could go to Tannery Row Sports Bar and Grill and watch a game on the largest screen in the South! All of these places are just a few minutes away in DT Buford.
We are less than an hour from Atlanta so we would also go to the Battery and watch a baseball game, or just hang out and shop there, and we would go to Ponce City Market to shop and eat and then take a walk along the greenway. We would not miss the BEST brisket in Georgia at Das BBQ, where we could also play corn hole or participate in Trivia Games, I would also go to the Atlanta Botanical Gardens as well.
Athens is about an hour away and it is well worth the drive to visit the amazing Porcelain and Decorative Arts Museum at the Center for Art and Nature at the State Botanical Garden of Georgia. For meals while in Athens I might do Mama's Boy for Breakfast, White Tiger for Lunch, and Seabear Oyster Bar for Dinner. It's fun to walk around campus and downtown, and do some shopping.
We would spend an afternoon at Cloudland Vineyard and Winery in Buford or at Chateau Elan Winery in nearby Braselton. On the last day we would need a spa day at Avoir Spa in nearby Lawrenceville for a massage, facial and a rest in the salt cave. Wow! That would be a fun week!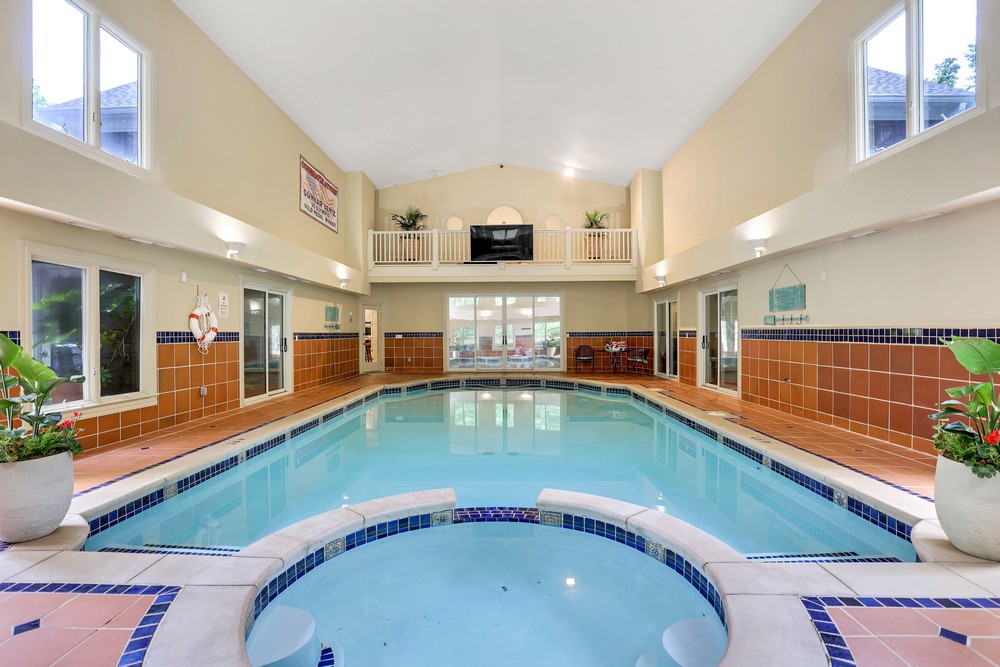 Who else deserves some credit and recognition?
God comes first! The way He answered our prayer for a new career that would have less stress, and allow us to live near our daughters was beyond what we expected! He gave us more than we could have ever imagined. The best part is He did not just give us a career, He gave us a calling! We are living our true purpose for this season and we get to bless others with the blessing that we have the privilege to enjoy.
We could never have been able to own and operate Misty Pond Resort without the help of several people. It's very difficult to choose who helped the most because they were all so instrumental. God just provided whatever we needed and we needed a LOT of help! First, our real estate agent Sara Pace, who is like a sister to me, showed us pictures of the property and though it seemed impossible that we could ever purchase it, she encouraged us that there could be creative options to make it possible. She and her partner Bryan Stradley of Atlanta Platinum Property Group, worked with all involved to figure out how to put all the pieces together so that what seemed impossible came to be! We can't thank Sara and Bryan enough for pushing us over the finish line! Sara and her husband Jeff also loaned us the money to purchase our boat so that we could add that value to our vacation rental home right away.
We also could not have done it without our investors. To call them investors does not capture all that they did for us. My Mom and Dad, Kent and Mary Ann Weathersby, not only provided needed funds, but they gave us emotional support and encouragement. And after we purchased the property they continued to help us with the finances we needed for necessary improvements that we had to make to get Misty Pond Resort ready for hosting guests. Steve and Elaine Franklin, our dear friends and mentors for over 32 years, helped us think through what we were about to do and create a clear vision for success. They encouraged us to seek God's will for our lives. Was God inviting us to do this venture, or did He have something better for us? This was crucial in giving us the determination and courage to move forward in a venture so unlike anything we had ever done or imagined! Once we were sure that God was calling us to do this, they offered crucial funding we had to have to take the next step in the process.
Next, my dear friend and mentor Jacquel Tucker, founder of My Purpose on Fire, invested her wisdom, excitement, professional knowledge, and time to help me launch our new business with excellence in a short period of time. She has been such an inspiration to me professionally and spiritually. She created my website, helps me with my social media, and pushes me to think in a kingdom-minded way- What are God's goals for my business? She reminds me that God has bigger ideas than I do and I need to get with His program!
It is humbling and so heartwarming to find out that there are people in your life that love you and care about you so much that they will use their own resources to help you achieve your goal. We are so grateful!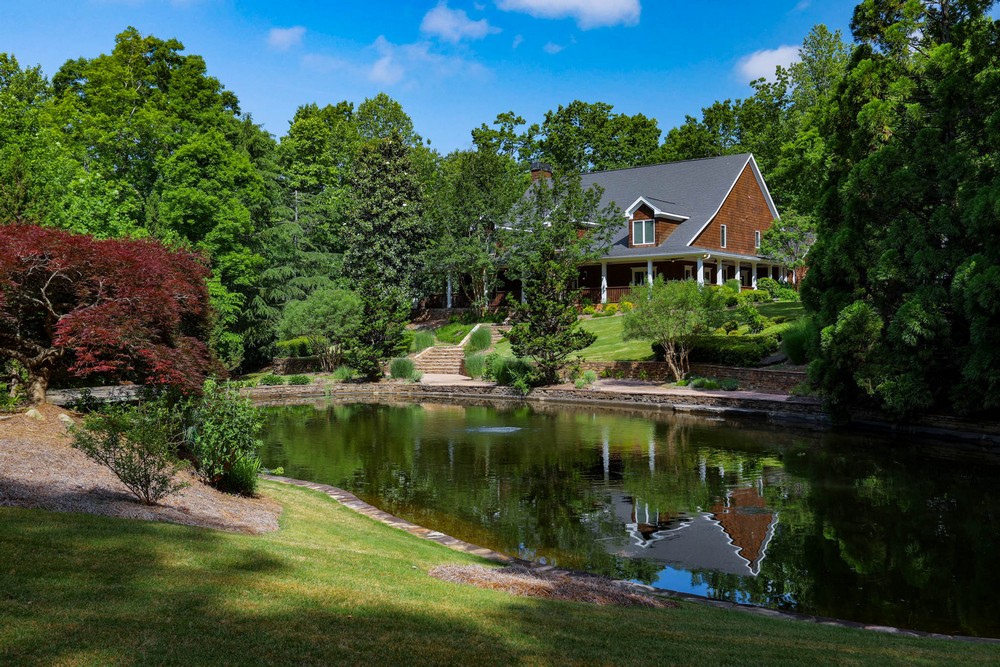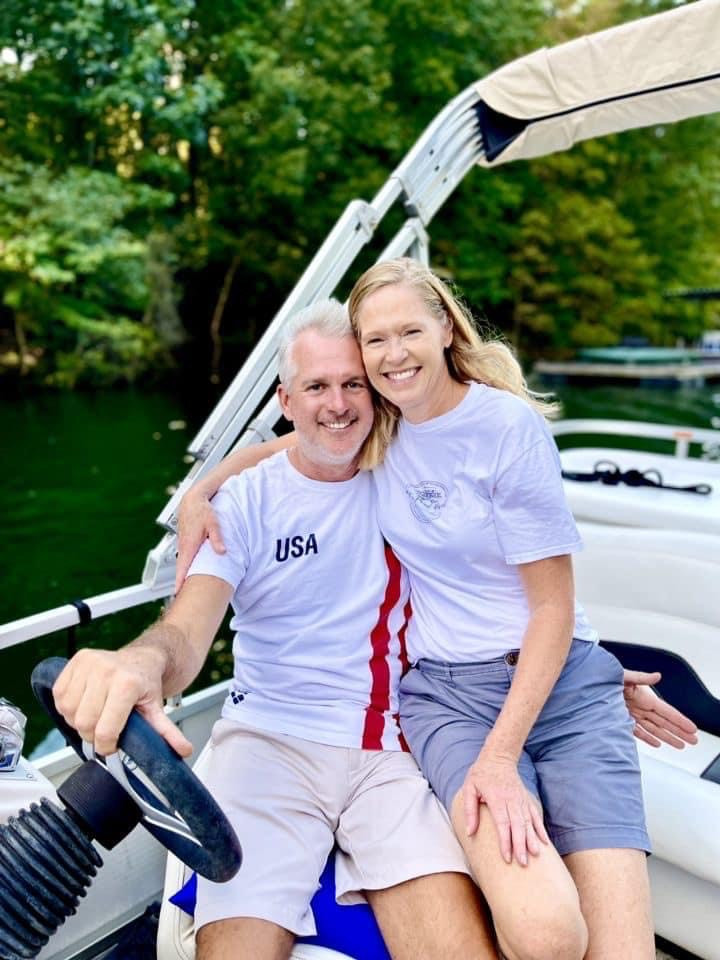 Website: mistypondresort.com
Instagram: @mistypondresort
Linkedin: Misty Pond Resort
Twitter: @kengunral
Facebook: Misty Pond Resort
Image Credits:
MacKenzie Bates
PWG Lens
Nominate Someone:
 ShoutoutAtlanta is built on recommendations and shoutouts from the community; it's how we uncover hidden gems, so if you or someone you know deserves recognition please let us know 
here.