Meet Marquis Lupton | CEO/Founding Partner of TCP Network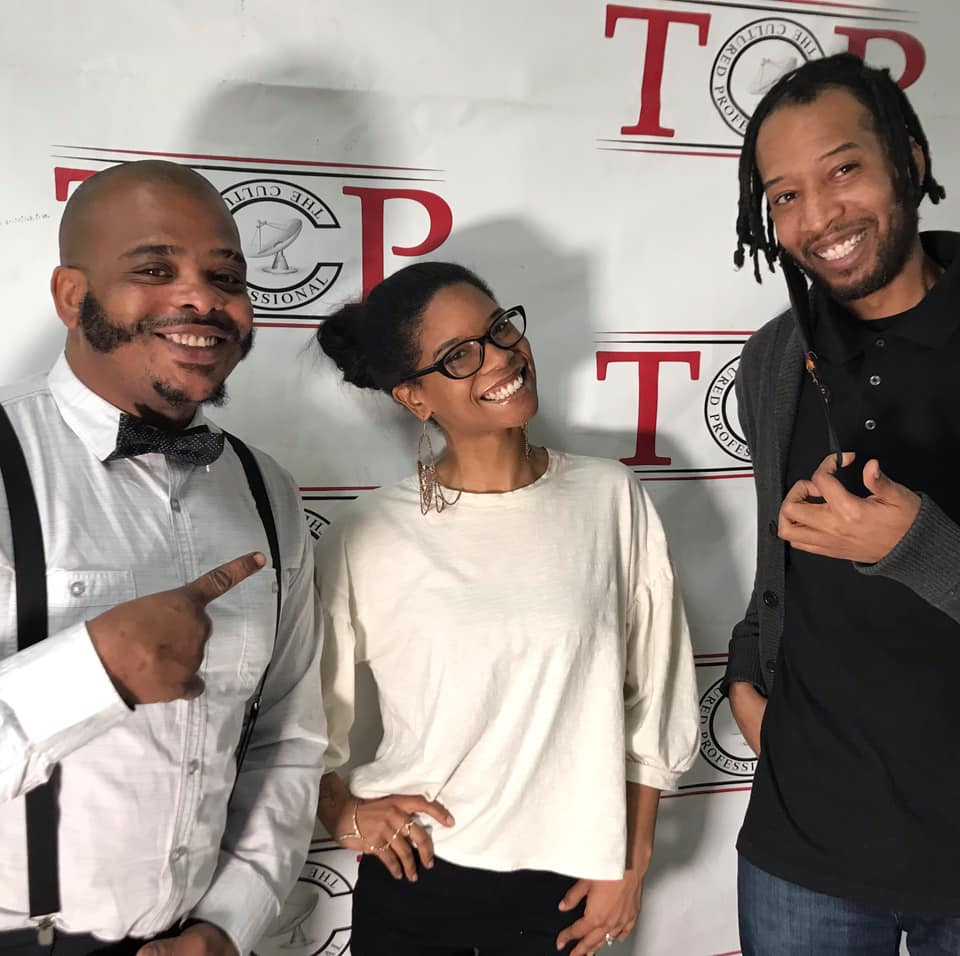 We had the good fortune of connecting with Marquis Lupton and we've shared our conversation below.
Hi Marquis, what was your thought process behind starting your own business?
As a former News Reporter, I was constantly pulled off of great human interest stories only to cover another shooting, police involved incident, or some kind of calamity. I quickly began to notice I was reporting on people that look like me in a negative way, disproportionally. In news there's this saying, "If it bleeds, it leads", so I started TCP Network (The Cultured Professional), to challenge that news model. I wanted to give folks that looked like me, a local news source they can not only trust, but also enjoy and be entertained. The thought process behind starting my business, was to give US a local news outlet we can trust, like, understand, and vibe to! News with a Shimmy is what we like to say on our morning show (TCP In The Morning).


What should our readers know about your business?
Our most popular program, TCP In The Morning is what really helps set us a part from other local news outlets, and news businesses in general. We combine education, advocacy, entertainment, and news! Melaninated Media is what we like to call ourselves, because we deliver the "news that you can use", and we go beyond the "Sexy" headlines that are only for clicks and likes. Our news programs focus on OUR stories, OUR needs, and OUR information. Our morning show is what I am most proud of, because it encompasses EVERYTHING that TCP Network is, and has to deliver. I love the audience and their daily input and interaction, which makes it a fun blessing to get up and do every morning!
We got to where we are today business-wise by (first-off), seeing a need a filling that need. Additionally, we remained consistent with our product, and never deviated from our overall goal (which was deliver OUR news, OUR way), which is to bring OUR news into OUR living rooms, in OUR language! Was it easy? No, but it was fun! Not 100% of the time (obviously), but when you have a business idea, that you know is fulfilling a need, it is up to you as the innovator to see that idea through. Additionally, we constantly are reinventing ourselves, and staying abreast of current market trends.
The biggest lesson I learned to date is to Trust Your Dopeness! That inner voice inside you that says "YOU CAN", that inner fire that is pushing you to do something…I learned to trust that! Also, I learned that you have to go about your business as a BUSINESS….Not a hustle. If you never graduate your daily operations from hustler to business owner, you'll be hustling forever. Meaning, your daily operations for your business is what makes it successful. There's something to do everyday, whether its front facing work or background work. Same way you "clock in" everyday for your 9-5, you should have that same mentality with your business, and stay consistent!
What I want the world to know about me and my brand is that its about overcoming obstacles! Its about trusting your dopeness! I'm a habitual stutterer, but you wouldn't know that from my past occupations as a news reporter, radio personality, and news anchor. How does a stutterer get through a news broadcast without stuttering? By trusting my dopeness! Knowing what I could do and accomplish, and by listening to that inner-voice that said "I can"….So I did! And that's TCP Network….Trusting Our Dopeness!


If you had a friend visiting you, what are some of the local spots you'd want to take them around to?
First and foremost, if any friend comes to town they'll need to make an appearance on our morning show! Whether its just to sit in with the live-studio audience, or be interviewed, they will be welcomed to TCP Network studios someway somehow. For cuisines, we're going around the world in little Lancaster, Pa. We'll have to make a stop by Homage for some delicious African Cuisines made by Chef Oliver Saye, then spend lunch (on a couple days) at Blazing J's which has the best Chicken Sandwiches and fries in town (Chic-Fil-A who?), then I'll definitely have to take them to SpiceKings where we can get that New Orleans street cuisine! As for places to hang-out!?!?!? Well I'm going down to the TCP Collective where there's Karaoke, live music, open mic, and so much more! It's a safe space to be black in a predominately white city, and the perfect space to be us and celebrate US! The one-thing that makes Lancaster, Pa., unique, is the local talent! From spoken word, to hip-hop, singing, and live music, our music scene and talent rivals most major cities!


Who else deserves some credit and recognition?
Without a doubt, I have to give a shoutout to my wife/business partner Whitney Lupton! She has literally been there since the beginning. She was the one that actually suggested I move from radio to TV (I was a club DJ/Board Operator for our local radio station), and she was the driving force behind helping with launch TCP Network. Before TCP, we tried our hand at entrepreneurial journalism 5 other times with little to no success. My wife (Whitney) kept me motivated and suggested I keep coming up with more innovative ideas, to build upon the last failure. Without her, there's no TCP…Period!
Website: www.thetcpnetwork.com
Instagram: https://www.instagram.com/tcp_network/?hl=en
Facebook: https://www.facebook.com/TheCulturedProfessional
Youtube: https://www.youtube.com/channel/UCS35nleAbGIBQpfkpG8TW9g
Other: iHeart Radio-https://www.iheart.com/podcast/256-the-tcp-network-43068047/ Spotify-https://open.spotify.com/show/2IXvJtX4auVNSp1qeasDUr
Image Credits
Shelby Wormley- We & Co.
Nominate Someone:
 ShoutoutAtlanta is built on recommendations and shoutouts from the community; it's how we uncover hidden gems, so if you or someone you know deserves recognition please let us know 
here.