Meet Malik "Big Leak" Smith: Actor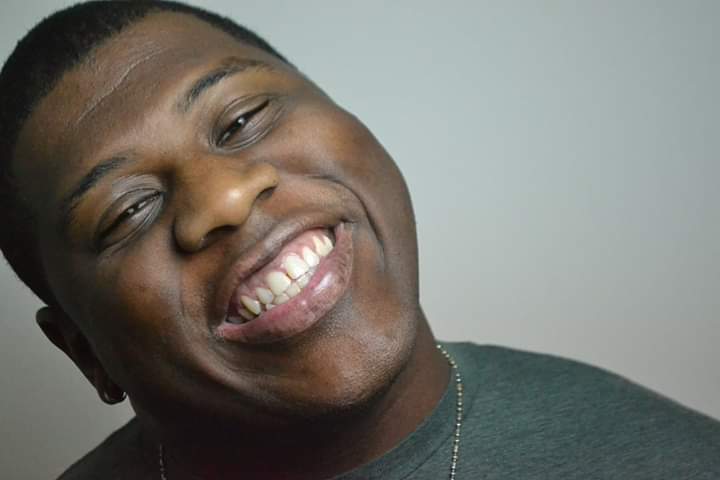 We had the good fortune of connecting with Malik "Big Leak" Smith and we've shared our conversation below.
Hi Malik "Big Leak", what was your thought process behind starting your own business?
To be honest, at first, I didn't really have an exact plan. I just know I wanted to act at a young age (about 6) and that one day my face would/could be everywhere. Unfortunately, I didn't acquire the support I needed and no one listened nor took me serious except my grandmother Nellie, so I chose to wait until I grew up. You know, childhood thoughts, ha! Upon graduating high school, I sought out to apply myself in anyway possible to begin my career. It wasn't an easy start but that's the beauty of trial and error, you learn and if you strike on a similar situation later on you know what to do differently.
Let's talk shop? Tell us more about your career, what can you share with our community?
My work ranges from on screen to voiceovers (now) and I couldn't be more proud. From the days of hoping to be seen and heard to now being seen and heard, it's been quite the journey thus far. From filming with my cellphone just to put things on YouTube to ending up on Netflix it's all been well worth it. What sets me apart from others is, I dig DEEP for each project. Whether commercial or film, my homework practices go further beyond just practicing lines. Other movies are my homework. My past work is my homework. My past auditions are homework. When I prepare for a piece, I seclude myself from everything. I could care less if I'm food shopping or cleaning my vehicle,my mind is on that piece and I'm that character until "That's a picture wrap on Mr Smith" is blurted out. Lol! It may seem far-fetched at first but this is who I am. Coming up in this game I've lost plenty and gained back. Lost livelihood during the "recession" time and more. Relocated several times. Story goes on however. I'll save the juicy stuff for my book later. But, understand, the things I went through and Rose through would be enough to inspire ANYONE, including myself on a day in day out basis, which is why I constantly grind hard for my name, my work and family.
Any great local spots you'd like to shoutout?
Honestly, one of my best friends already lives here in a 2mi radius from me. Now, if my brothers (more than best friends) came down, and this pandemic wasn't a factor, let's add in the fact it's football season, we're plotting on a Packers vs Falcons game or Ravens vs Falcons game. My brother korre is a big cheese head fan and my brother Wayland is a big dirty bird fan. But until either games came about we'd definitely hit downtown and just voyage. First off, showing the spot off boulevard avenue used in everyone's favorite apocalyptic show (saying that in case we can't legally say it's name for publication purposes lol). Secondly, possibly going to my favorite spot "Cuts" for a bite and beer. Third, it's free game after that. Atlanta is just one big kid fest of splurge lol. Aside from running into celebrities off and on, it's just home to practically the best, which is why I moved here. Anything can happen and everything can be enjoyed.
Shoutout is all about shouting out others who you feel deserve additional recognition and exposure. Who would you like to shoutout?
As a whole in who I am today in lessons in life, I'm thankful foremost to God, of course. Thankful to my late great grandmother, Nellie, for being the first to hear my thoughts and inspiring me to go for it all. Thankful for her, my mother Marlowe and Nana Gail Smith for raising me with strength and determination to boot. Can't forget the man that was firm on growth, my stepdad Eric Evans. One of my many other mothers Tasha Floyd for drilling in my spirit at times when I glanced at giving up the determination vibe when life gave me the hardest of turns. Of course I can't mention her without mentioning her husband and my other dad, Alvin Floyd. The perfect combination of support system. Above all, I'm thankful for my wife Ashley. For whom has walked every walk since joining together in 2012, not losing pace and has attended each and every event with me showcasing work. Has studied lines for projects with me over the years and lifted my head in damp moments.
Website: Facebook.com/ActorMalikSmith
Instagram: @LeakELome88
Twitter: @LeakELome88
Facebook: Facebook.com/ActorMalikSmith
Youtube: YouTube.com/BigLeak07
Image Credits
Self Photographer – facebook.com/MBLSDEG