Meet James Caldwell: Social Change Influencer, Industry Consultant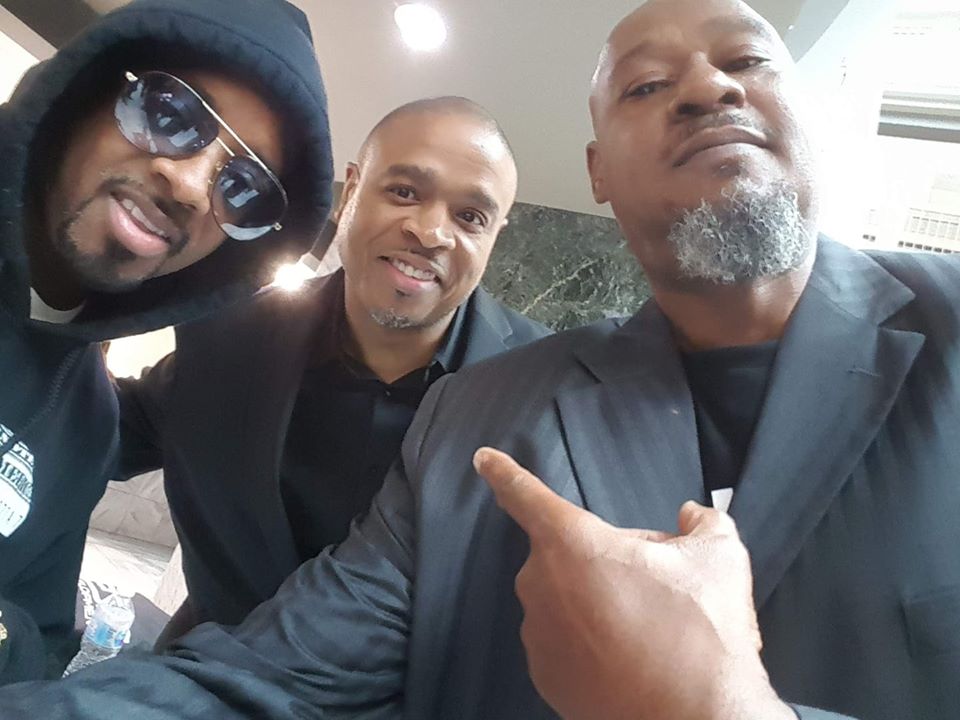 We had the good fortune of connecting with James Caldwell and we've shared our conversation below.
Hi James, what do you want people to remember about you?
I want people to know that I was dedicated to adding value to other people's lives. More than anything, I am driven by service. Everyone can serve in some capacity. We all have experiences which can be shared both good and bad. Sharing our experiences with the next generation of creatives will help them better navigate life. In this time of protest, we should all remember the words of George Santayana, "Those who cannot remember the past are condemned to repeat it." This 1905 quote is from, The Life of Reason: Reason in Common Sense. Reason and common sense are needed more than ever in this time of unrest. Our events have all been designed with the principle idea, does it add value to the lives of those who participate? Yes, does it make money but also does it help, does it educate, does it provide opportunity.
Can you give our readers an introduction to your business? Maybe you can share a bit about what you do and what sets you apart from others?
As owner of The Caldwell Group, a Partner with Wholeteam Enterprises, LLC and Founder of the MidAtlantic Music Conference we are one of the leading resources for independent artists in the southeast. Our combination of powerful tools and knowledgeable staff assist in the promotion of independent & unsigned artists. Services include event activation, music integration, booking, website and multi-media campaigns, and graphic design. TCG sources and promotes multiple music festivals, film and digital media related events a year. These events provide performance opportunities for more 300 artists and bands each year crossing all genres of music in NC, SC, TN, GA and Canada. TCG's multiple events also serve as a means to bridge the gap between their international client base of musicians/bands and corporate brands including Sam Ash Music Stores, Monster Energy Drink, Anheuser-Busch, SESAC and others. I am most proud of the relationships we have build along the way. These relationships have allowed me to give back to my community in the form of The Music Education Group, Inc. a 501 c3 STEAM non-profit organization whose mission is to teach students life-skills and career development through music, film and digital media. The organization was formed to bring music, film and digital media based education to underserved youth and provide every child in Metro Atlanta with an equal opportunity for music education. I was fortunate to have worked in corporate America prior to working full time in the music industry. I think it gave me a leg up on my competition. I gained great understanding and insight into why corporations invest their resources. As we began to curate and source events, we were able to tap into those corporate cultures which aligned with our events. Music sells everything with the right alignment and relationship. Our greatest challenge continues to be the rapid pace at which technology continually changes the game.
Any great local spots you'd like to shoutout?
Let's say it is a typical summer. On Monday night we are going to "New Music Monday's" at Stankonia. not only will they get to go to one of ATL's most iconic studios, they will enjoy new music and there is not telling who will be in the building. If it is the right Tuesday, we are going to ATL LIVE on the Park with Shanti Das. It is always a great time with mature folks. Wednesday, we are at Centennial Park for "Wind Down Wednesday". Dinner for my crab leg lovers is at Park Tavern on CampCreek for "Crablegs and Karaoke. Thursday through Sunday is always a toss up depending on who is in town, what festival is popping and of course the weather. At some point we will end up hanging out in Castleberry Hills, L5P and or East Atlanta Village. We will hit Grindhouse, (impossible burger) No Mas! and Thumbs Up Dinner (Douglasville by the crib). My music folks visiting will be in any number of studios of the time.
Who else deserves some credit and recognition?
There is not one person. I would like to thank everyone that has been a part of my journey especially my teachers. They always encouraged me that I could do better and be better.
Website: www.themeg.org
Instagram: @jcaldwell012
Twitter: @jamescaldwell3
Facebook: https://www.facebook.com/james.caldwell.758