Meet Gayle Printz | Serendipity at its finest
We had the good fortune of connecting with Gayle Printz and we've shared our conversation below.
Hi Gayle, we'd love to hear more about how you thought about starting your own business?
Thank you for having me. My name is Gayle Printz, and in May of 2020 I picked up a paintbrush. Since then, I have devoted myself to creating abstract paintings. I had no training and did not begin painting to start a business. Painting was simply something I was drawn to but never had time to try. But because of COVID-19's "Isolate in Place" regulations, I suddenly found myself with an abundance of time. I wanted to channel my energy into something creative that I could undertake without socializing. So, I turned to online shopping … this time buying art supplies. I wanted to bring lightness and beauty back into a world that was interrupted. So, using a paintbrush, I chose to reflect upon and interpret the beauty that remained.
I did grow up in a creative atmosphere: My mother was a painter, my father played piano, one of my sisters writes music, and my other sister was a sculptor. Growing up, I spent two months every summer at a Fine Arts Camp in Interlochen Michigan. Though I was usually busy playing piano, I couldn't help but be influenced by the creativity I experienced there. Because, I have been surrounded by the arts all my life, I have always admired beautiful art, beautiful music, and people who work hard to express and share their feelings through artistic endeavors.
By painting, I thought I had discovered a very private way to express myself. It just didn't remain private for long. Two months after I began, two of my paintings were selected to part of The International Art-Resilience Exhibition in Europe. At the time, I thought I must have been one of the only entrants. I was mistaken. The competition was overwhelmed by applications, and I was one of only eight American painters whose work was selected for the Exhibition. Before selecting my work, the jury had no idea that I began painting only two months before. Or that one of my entries, "FIRST," was literally my first painting—ever. The whole experience was like being on "The Voice" with artwork. All that mattered were those two paintings and how the viewers felt upon seeing them. It's really the way things should be. But I have been told it is highly unusual for anyone other than a firmly established artist to be so warmly welcomed into the European art community.
My fascination with the Art World just kept getting more interesting. Two months after the European Exhibition, my work became part of the permanent exhibit of a Museum in France, Le Musée de Peinture de Saint-Frajou. When COVID stops mutating, I look forward to seeing it. And, although it all seems impossible, I am now considered, "One of the most important Contemporary Artists of our time." I won over 550 Juried International Art Awards, my works have been on exhibit internationally, and I have been the subject of countless modern art publications. Named an Important World Master Artist by Circle Foundation for the Arts, I also recently received the ArtTour International Magazine "SIXTY WORLD MASTERS AWARD." Soaring in value on the walls of prominent Art collectors, investors and enthusiasts around the globe, my paintings now rank among the most sought-after art investments in the World's primary and secondary art markets.
The pandemic may have forced me to isolate and look inward. But the fact that art experts are interested in ensuring I have an artistic future, and think I have something to contribute to the art world, provides all the inspiration I need to continue on this unexpected path. So, I established www.GaylePrintz.com an online Fine Art Gallery exclusively comprised of my original contemporary paintings: a Modern Art Portfolio that includes over 200 award winning paintings.
Take a look because, in addition to online sales, as a resident of the Atlanta area, private purchases are also available. Simply find something you love and email me at Sales@GaylePrintz.com. I have been told that as beautiful as they are, the images do not capture the true texture and beauty of the works. It is my hope that when you look at one of my paintings, it captures your eye, it captures your interest, and it creates an intrigue and value that differs from what you might usually see and feel.
Artistically, I come from a different place than most artists but, somehow, it seems to work. I sometimes look at art as a combination of writing and playing a musical instrument. I tell a story using color in a free form of expression, just as a pianist might improvise a solo using different musical keys. I go where the music takes me.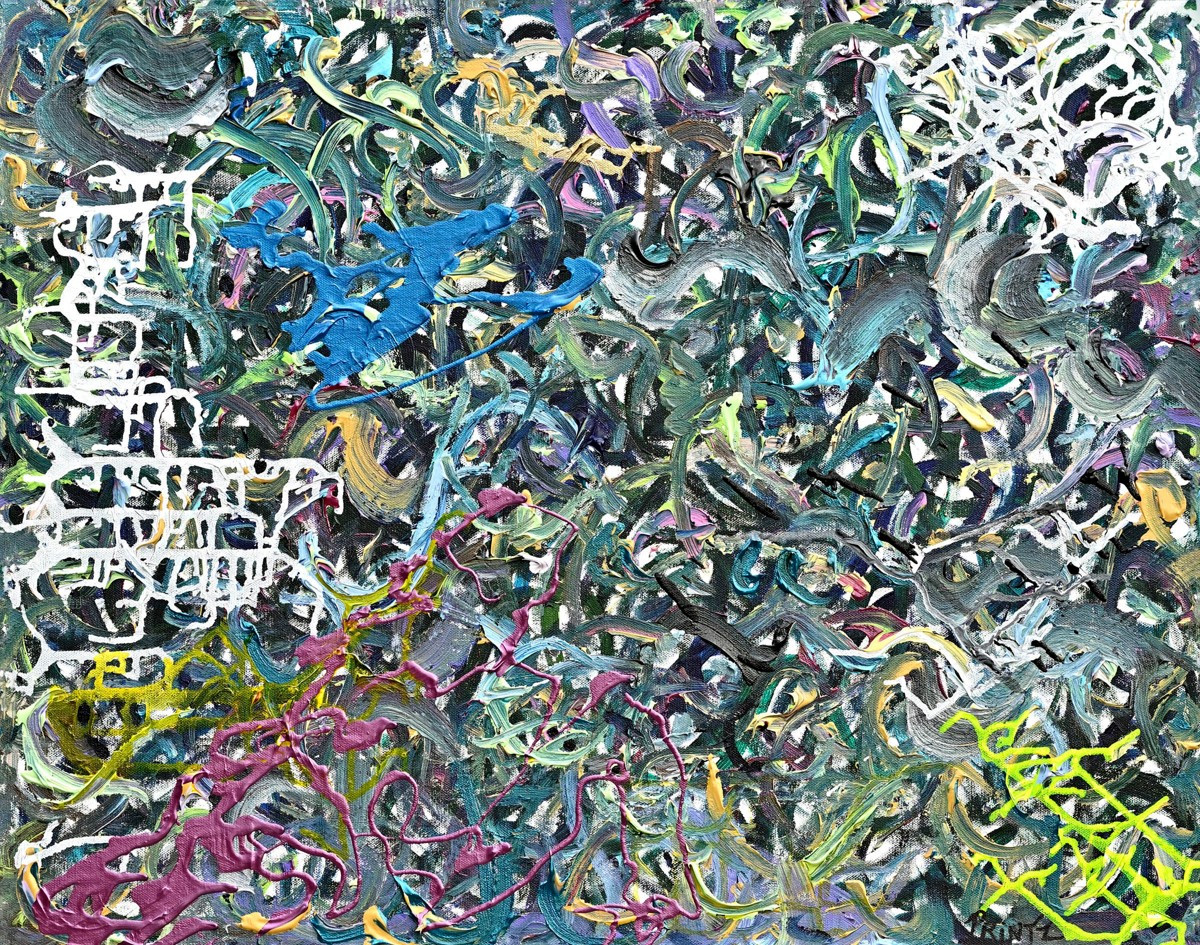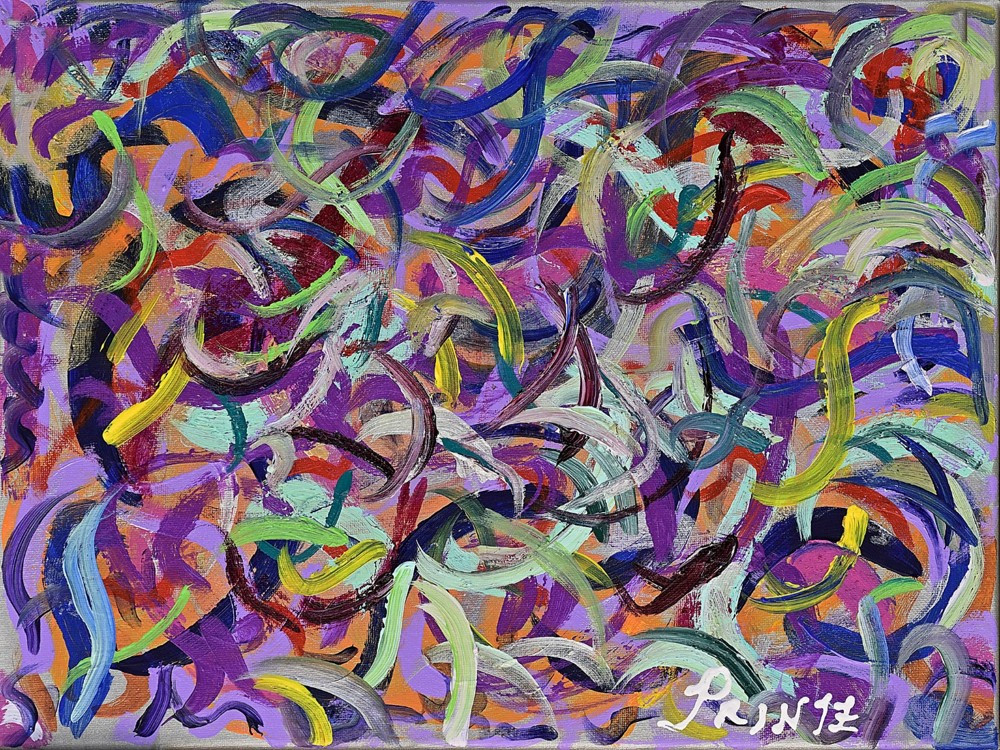 Alright, so let's move onto what keeps you busy professionally?
As I am what you might refer to as a blank slate, I can be myself when I paint. Without fear, I can lose myself in a painting. I do not have anyone else's style to unlearn in order to express my own. I consider this a big plus. It gives me the freedom to create a painting completely my own– without expectation or judgment. When there are no rules to follow the possibilities become endless. For me, there is great freedom in painting.
Using color, flow, three-dimensionality, and texture to express myself, I try to create paintings that transcend the familiar. There is great meaning in my artwork but because I believe the importance of any work of art is based on the emotion it evokes, I will neither define that meaning nor intrude upon your personal interpretation. I want to give you the uninterrupted freedom to feel…to experience the world in unanticipated ways. I prefer to invite you in to assign personal meaning and universal context by listening to the whispers of your imagination. By encouraging you to use your imagination as the lens through which to find personal meaning and universal context, I hope to share the beauty of my work with everyone who is open to embarking upon what, for me, has become an inspirational journey.
Although my goal is to inspire others to assign their own meaning to my work, accomplishing that goal is preceded by a creative process. As I tend to look at things around me in relation to color, the first thing I do is choose colors that will complement one another, or not complement one another at all, depending upon how I feel. Color and texture become the focus of my composition. After the colors have been chosen, I literally just explore where the paint takes me.
To do this, I try different techniques. For example, with "BLUE DOG," once the figure appeared, I used my fingers to uncover the rest, which consists of a beautiful mixture of colors within the layers of the painting. "BLUE DOG" is a statement piece. When I show it to people, I usually have to pick their jaws up from the ground; all they can say is that "BLUE DOG" is absolutely magnificent. For with "BLUE DOG," as is the case with most of my paintings, a photograph simply does not do it justice. "BLUE DOG" also looks even more beautiful hanging next to "LAKE." Though very different, the two have perfect chemistry together.
It has even been said that, if you look closely, you will notice a sort of magical quality to my work. My paintings are known to somehow change completely depending upon the angle at which you gaze. To me, that makes perfect sense to me. For, as with life, finding meaning in a work of art depends upon the way you look at it.
If there is a silver lining in the pandemic, it belongs to those who have used this time to grow by discovering what's inside of them. When hard work is recognized, it ceases to be hard. It creates a real sense of freedom to find out who you really are. To try something new and realize you love it is one thing. But, to gain the recognition of experts in the field is thrilling. I have been extremely fortunate that the art world feels I have a contribution to make. The more I feel my work is considered worthy of all the attention I have been getting, the more I want to translate the colors of my world into art.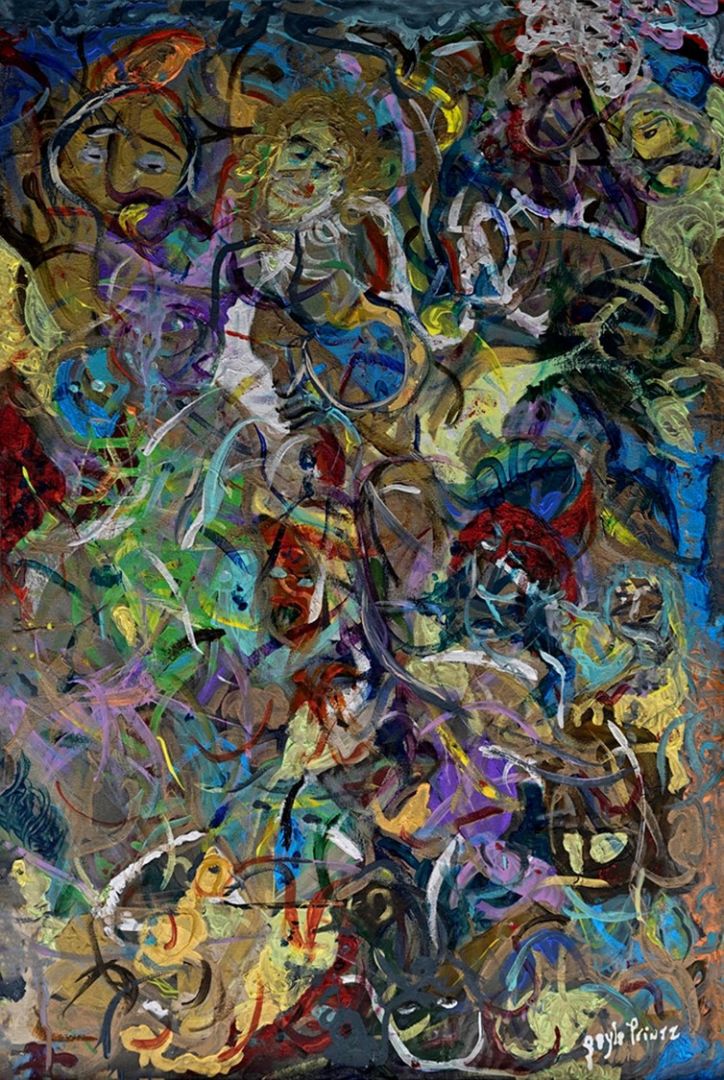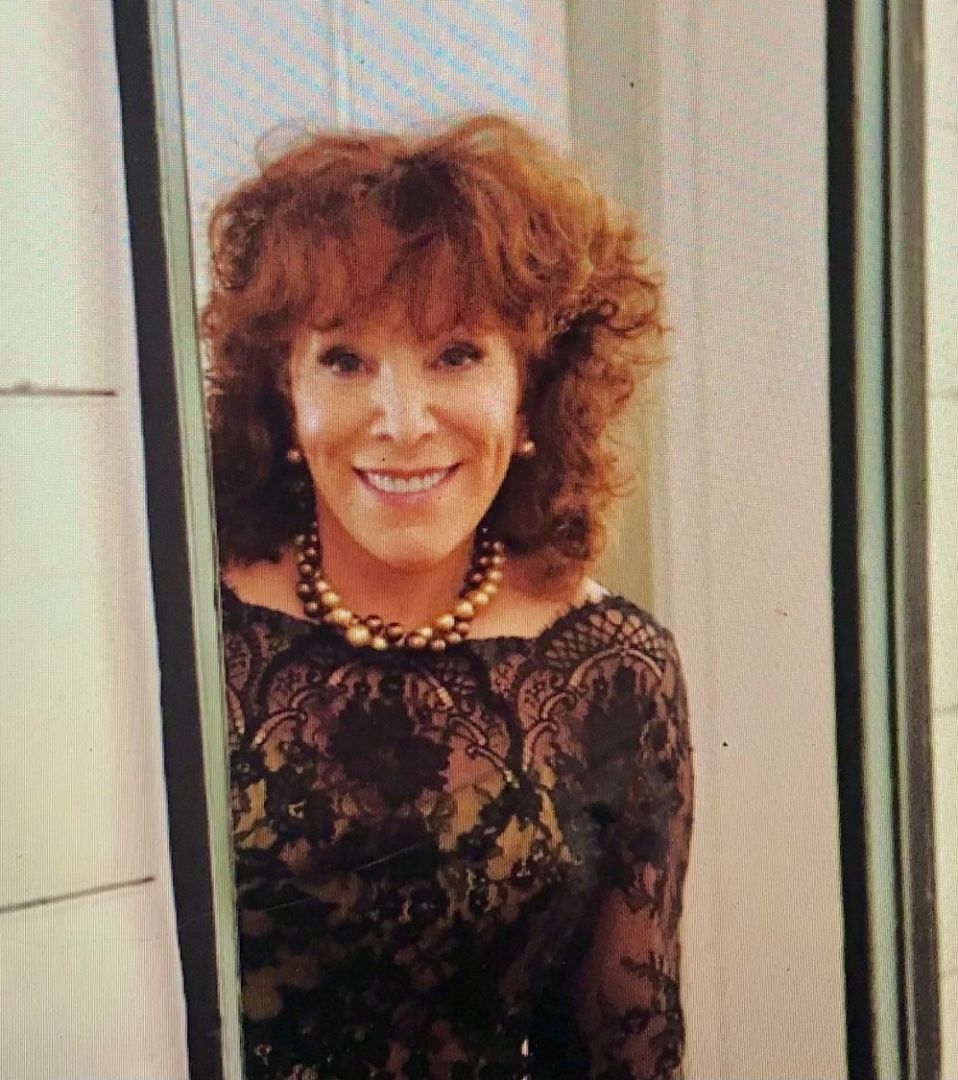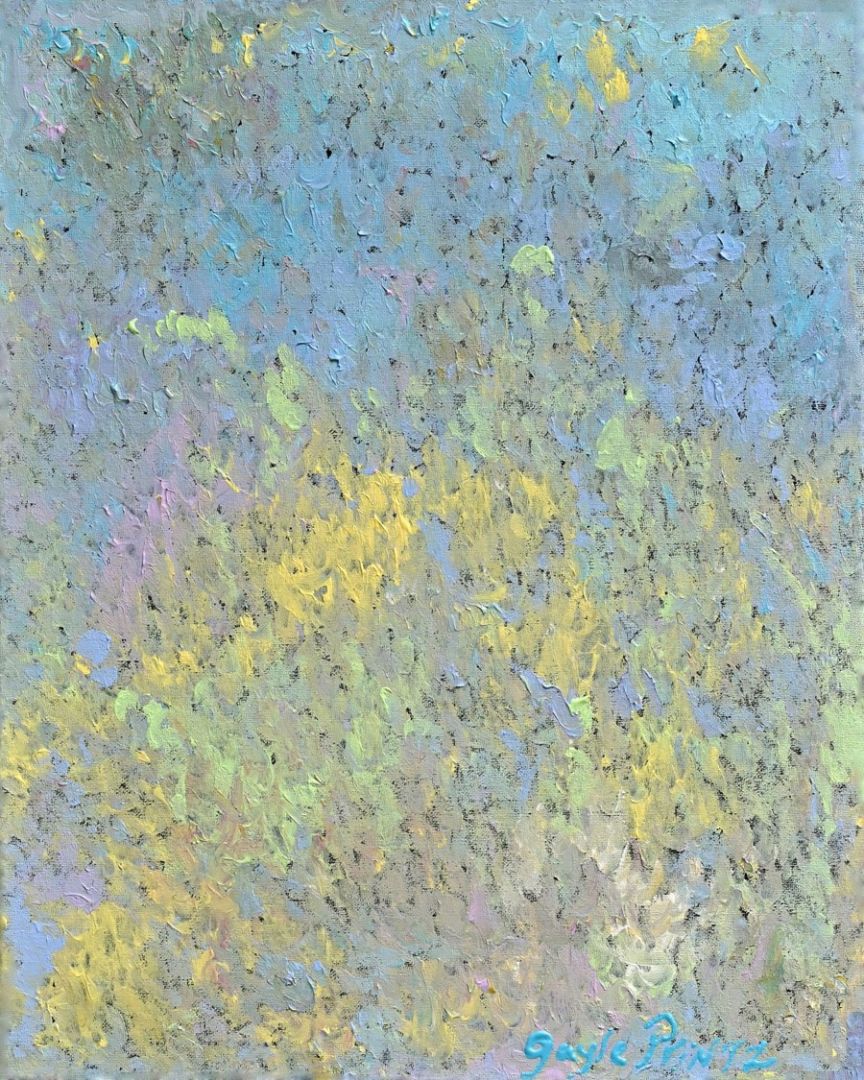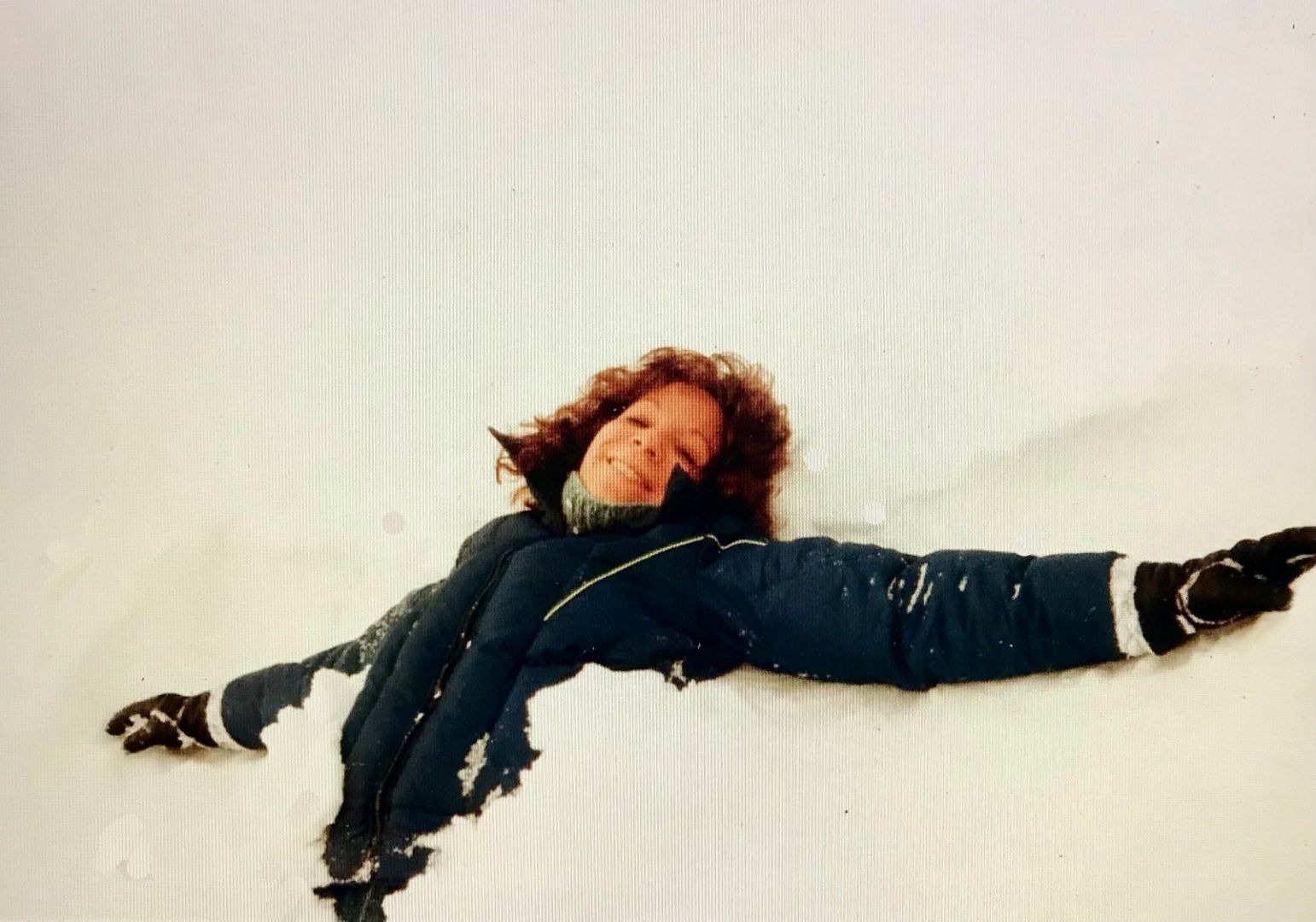 If you had a friend visiting you, what are some of the local spots you'd want to take them around to?
Well…I don't think Covid is done mutating, so I am still careful to avoid crowded places. Therefore, my answer as to where I would take my best friend is a bit unusual. I would take them to my basement, home of the paintings I have yet to part with.
Early on, an important artist came to visit for five days. He spent almost every waking moment in my basement, saying he was taken aback by my work. As he is not one to give out false compliments—or any compliments at all really—I explored what it was that made him say that. His comments were interesting, constructive, and inspiring.
After "POND" and "FIRST" were on exhibit in Europe, word seemed to spread like wildfire. Articles were written and art lovers in Atlanta asked to see my work. I was not yet ready to part with most of it, but I welcomed them and their feedback. To get that feedback was an exercise in Covid-avoidance. I would invite them to put on their hazmat suits (not really, but almost) and come on a pretty day. They would walk down the outdoor steps where, twenty feet away, I could be found double-masked dragging paintings out of a nearby door for them to see.
Even through masks their excitement was palpable. They would consistently say things like they were "Bowled over" or" Blown away." The first viewer who set eyes on " TOGETHER " was so awestruck all he could manage to say was, "Man. I could look at this forever." I could have, too. Until recently, "TOGETHER" was strategically placed within my view so I could study it. Hence, the title "TOGETHER." I have eased up on parting with my work and, in the end, that particular art lover bought two other works and then, three more. But watching and feeling a viewer's guttural reaction is extremely enlightening. It was also telling when I would ask what they thought might be missing from a work I wasn't certain was complete. The answer was universally: "Your signature."
The questions they ask are universal, as well.
People ask what the story is behind a painting:
In each of my works, the story was written before I began painting. I am just allowing it to be told. My contribution is to create a painting that entices the viewer to wonder and think about what that story might be. It could be that, in a way, I paint in reverse. I suppose I just want to release my thoughts and feelings in a way I don't have to explain. Usually, I don't even realize what those thoughts and feelings are until I open my eyes to the canvas and see that something within it is fighting to emerge. From that point on, I just try to get the unnecessary elements out of the way so the story can fully develop. The story is there. It is merely hidden within distractions inherent in the abstract. I am just the mechanism through which that meaning can be uncovered; but once unearthed, the story belongs to you.
People ask how I pick titles for my paintings:
Actually…I always try to name my paintings something that will immediately bring forth their image in my mind. This becomes more important as the number of paintings increases. But, for example, "FIRST" was my first painting. So, I named it "FIRST." My titles usually only have significance to me. Or I use them as a point of intrigue. In fact, many of my titles are purposely misleading so the viewer will look twice and think, "That isn't a lamb"—or whatever the painting is named. By doing this, the viewer is motivated to enter the painting if only to prove me wrong. The result is that the viewer has enough interest to spend time trying to figure out what the title should have been. In essence, this is the same thing as having the viewer assign their own meaning to my work. And, for the viewer to find meaning in my work is all I really want.
People ask me to describe a painting and what it means:
To me, with any piece of artwork, the viewer's thoughts trump the artist's. I try to create a synchronicity between that which is both objectively beautiful and that which has a universal context. But I leave it to the viewer to draw on their emotional memories and imagination to assign a context that makes the work meaningful to them. Though I may never tell you the story a painting is meant to suggest, it is only because that story is yours to tell. In most cases this provides me with a distinct advantage because your interpretation of that story is usually much more interesting.
People ask how long it takes me to finish a painting:
That is a difficult question because I get so lost in what I am doing that I lose all sense of time. I cannot tell you how many times, at noon, I begin painting what I hope might become a masterpiece and, when I get to a stopping point, it is 5:30 in the morning. I never look at the clock because, for me, creating something meaningful is an intense process in which time ceases to exist.
Pinning down an exact answer is complicated by the fact that, with abstract art, it can be difficult to know when you are done. I often spend days looking at a painting from every angle to see what is going on inside from each direction. Quite often a painting has context from more than one angle. So, I fine tune it by bringing to the forefront what strikes me as most important or distinctive. Oddly, in the case of many of my paintings, I begin painting and images surface, giving me direction as to where I should go with the painting. I concentrate on whatever is trying to emerge. Understandably, viewers tend to look for something familiar that relates to their own lives. In my works, that "something" somehow materializes out of the abstract. I am just the person who makes it possible to surface. It is not an exact science, especially in my case.
It often takes an enormous amount of time to create a meaningful work, but I literally have no idea how long any of them took to complete. It could have been weeks. I simply work on each one until it speaks to me. I stop when I get to the point where I am afraid to touch it because it already has something to say, and I do not want to do a thing to change that. I feel that if it is speaking to me, it will speak to others.
People ask how I can paint works that range from purely Abstract ("RAPTURE"), to Abstract Geometric ("SHAPELY"), to Abstract Expressionist ("JACK"), to Impressionist ("MONET"), and then go on to paint something that reminds them of the work of Nineteenth Century Painters ("FIRST"):
I can do this because I am not the least bit afraid to try something new. I trust my instincts. I like to be in the moment and express myself freely depending upon how I feel. And I suppose that changes depending upon what is going on in the world— my world and the world at large. Each day is different, and my feelings at the moment inform the process I use in what I happen to be painting. In other words, I try things.
For example, "REFLECTION," is a study in silver. It is also a wonderful friend of the dark. Oddly, the dark enhances the painting: "REFLECTION" not only glows in the dark but, in the dark, you can see your reflection in it. I have to say it was a little disconcerting when I first discovered this. But, after seeing myself in the painting, it took me no time to recover and realize that it is an incredible phenomenon.
Then, there is "IN THE DARK," which is not merely entitled "IN THE DARK," it was actually painted in the dark. In deference to my husband, I did not want to turn on the lights near my easel during the game he was watching on the only television with the football channel. So, I painted in the dark. When I did turn on the lights "IN THE DARK" was like getting a gift. It has an impressionistic feel with an Abstract twist. I had to study it for days to determine where it should be signed. When I realized it is filled with meaning from every angle, I signed "IN THE DARK" on an angle to enable its true owner to choose the direction in which to display it. There are countless paintings I have signed on an angle so when the true owners think they may have discovered all the painting has to say, they can turn it and start all over again.
And then, there was light: I was painting the 60 by 48-inch "IRIDESCENCE" outside, about ten feet from where my family was sitting. As I began to move the canvas, my family shrieked and told me not to touch it. I didn't see what the fuss was about; because the painting is so large, I was just trying not to drop it. But what everyone else saw, outside in the sunlight, sent them into a state of awe. "IRIDESCENCE" is literally iridescent. As I was moving it, they were watching it change colors. Completely. Over and over. It is impossible to capture this in a photograph or even on video; you must either trust me or experience it in person. "IRIDESCENCE" is an amazing piece, and I made sure it was finished with several coats of UV-light protection, because it should really be on a wall touched by daylight. If I had a home on the beach, I would put it there. It has very light, relaxing sandy colors.
Another painting that changes, this time depending upon the distance from which you view it, is "AVERY." It has a very light Monet-style background, with an abstract formation over it. "AVERY" is magical. If you look at it straight on from a distance, you can see the profile of a young girl with a ponytail. But, as you get closer, the profile disappears, and the face of a woman emerges. I only noticed this after I named the painting "AVERY"—the name of a wonderful little girl who blessed my life the very night I created the painting. As I said, "AVERY" is magical.
People ask what factors galleries rely on to sell my work:
Galleries need to be confident my paintings will increase in value and sell on the secondary market. So, the artist's reputation is important. As my last name is not Picasso, galleries rely on the positive feedback I have received from influential people in the Art World: other galleries, collectors, investors, artists, museum curators, art publications, art critics (who, luckily, have not been at all critical), art lovers and the public. They measure feedback by the number of paintings I have already sold, the 550 Juried International Art Awards I have won, the fact that 210 of my paintings have won at least one of those awards, the number of Solo and Gallery Exhibitions my work has been part of, public response in terms of dedicated media publications and, perhaps most notably, the fact that my painting "COLORS" is on permanent exhibit in France at Le Musée de Peinture de Saint-Frajou.
Galleries also rely on subjective artistic factors that draw collectors to my work. For some, it can be a challenge to get past the distractions inherent in abstract art because the meaning is not as defined for the viewer as it might be in the work of classic painters. But, when you are able to embrace being in an unfamiliar world, there is a richness and tranquility that can fill your soul. Although my work is not purely abstract, it does create a non-literal view of the world. It allows me to explore freedom of expression in an untraditional way and, by doing so, that freedom of thought—freedom to develop your own opinion—is transferred to the viewer. That is why, to me, the meaning of my work must be left to the viewer who, instead of trying to figure out what I was thinking when I created the piece, has to be willing to consider what it means to them.
It can be challenging to explore your own feelings about a work of art. But luckily, those who invest in my paintings are a sophisticated bunch. They seem to instinctively realize that assigning meaning to any work of art involves a bit of self-discovery. The only limitations are your imagination and willingness to explore what is inside of you.
It was wonderful to meet you and thank you again for this opportunity.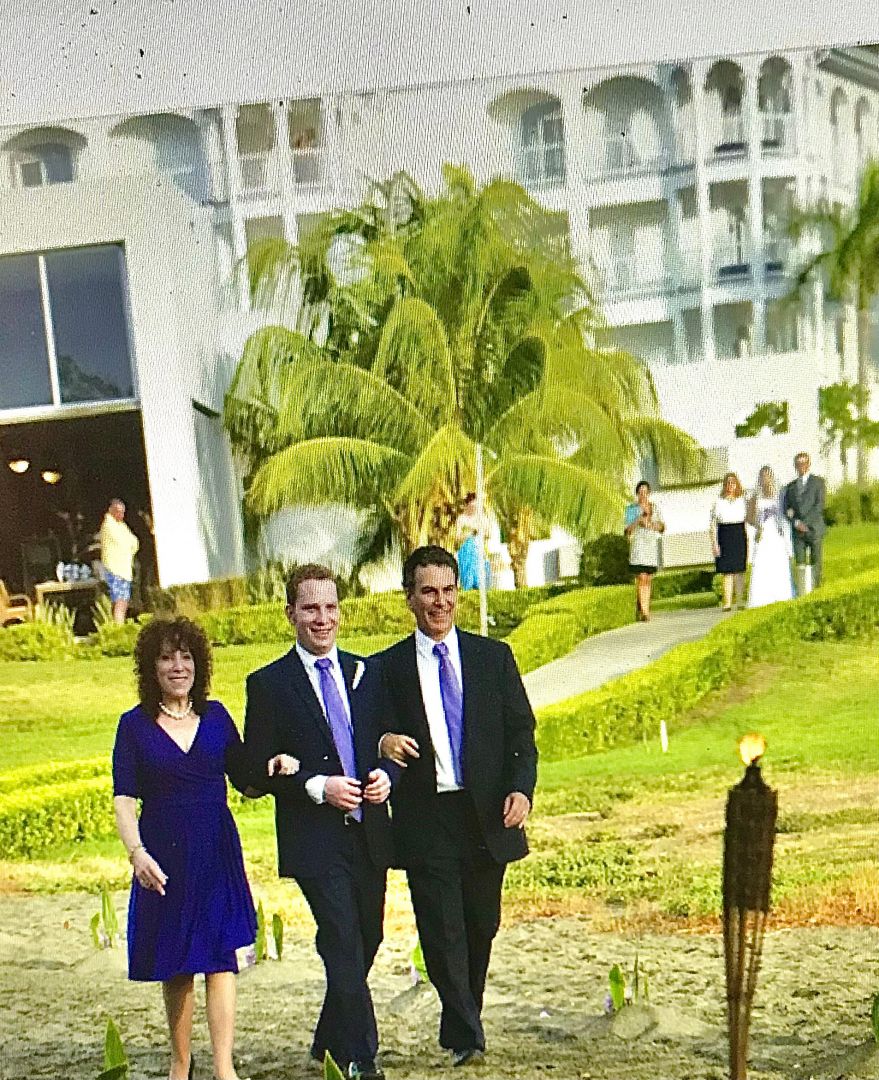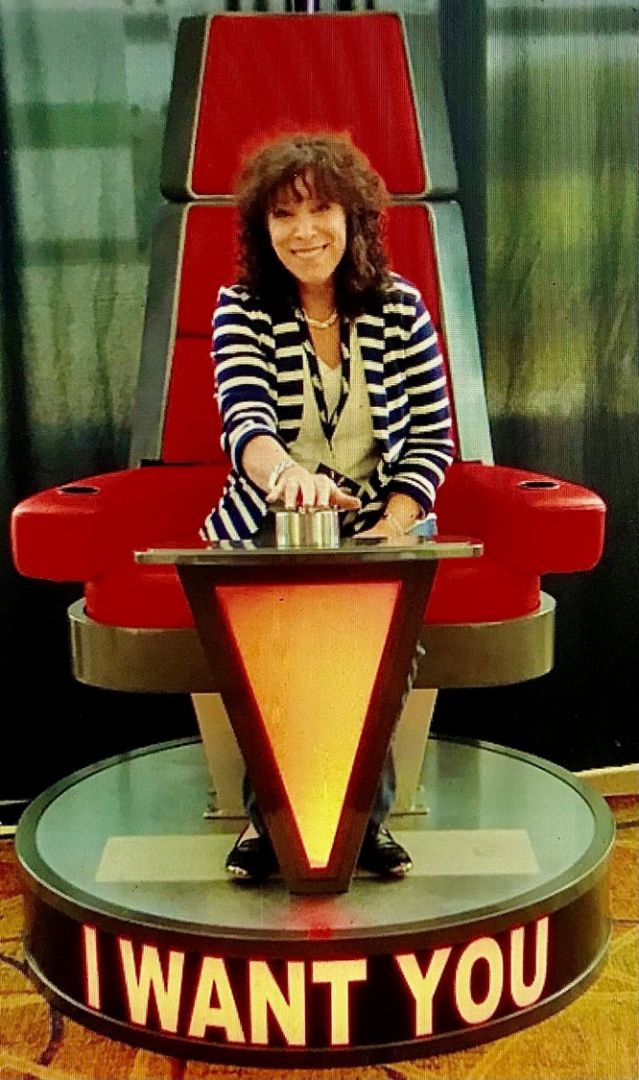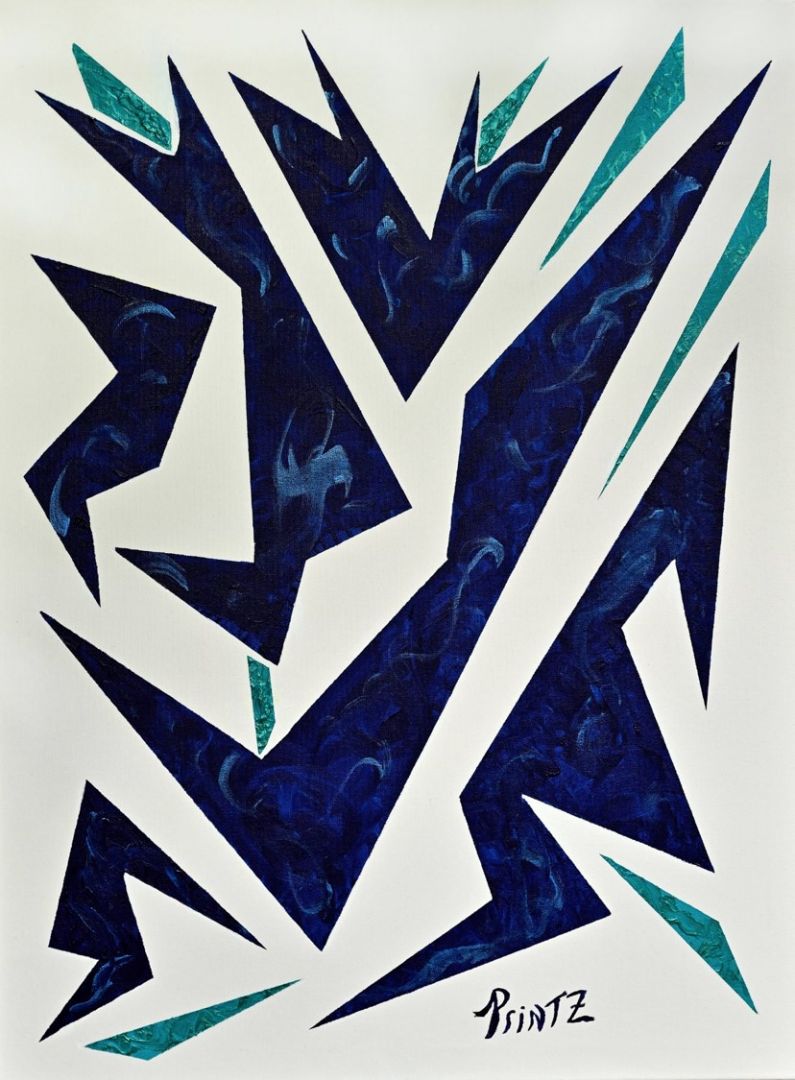 Who else deserves some credit and recognition?
Those who deserve the most recognition in my story are (1) My husband, Steven Printz, (2) My friends and family, (3) Ksenia Milicevic, a world-famous artist, architect, and Founder of The International Art-Resilience Movement, and (4) Art Lovers around the world.
On July 13, 2020, while looking for a way to archive my ever-growing art portfolio, I happened upon a call for artists entitled the Art-Resilience Competition. Thinking the competition was about being resilient during the pandemic, I sent ten images of different paintings to eight of my most encouraging fans: one Art Historian, two artists, one publicist, and four art enthusiasts. I told them I was thinking of entering a competition in which the theme was resilience. I then asked them to rate the paintings in order of preference.
Shoutout to my loyal friends and family!
I could only submit two paintings for consideration by the jury. I tallied the votes and sent photographs of "POND" AND "FIRST." It was the first competition I entered, and all I had to do was email my name, address, and images of two paintings. There was no entry fee unless my work was selected. There was no commission involved. Previous exhibitions were beautifully curated. In short, I simply saw no downside to applying…except that having never intended to show my work, I had no pictures of my paintings other than what I had taken with my phone.
Enter my husband, Steven Printz, who if he didn't have a day job, could easily be considered a professional photographer. He worked tirelessly photographing my artwork, meticulously ensuring that each image was an accurate representation of the painting. This may not sound so difficult, but it was. Each color had to be perfectly depicted, or I wouldn't use it. Steven outdid himself and has taken every picture of every painting on GaylePrintz.com.
Shoutout to my beloved husband!
The competition deadline was July 15 of 2020, and that is exactly when I sent my submission. A few hours later, I received an email from the extremely talented Ksenia Milicevic requesting my photo for their website. I asked her if that meant one of my paintings was accepted. She said, "Yes, of course. Both of them. They are perfect." I was thrilled and immediately sent her the only picture I had of myself.
Ksenia then asked me for the name of my website. I sheepishly told her I didn't have one. Re-enter Steven who, lucky for me, took pictures of all my work and posted them on SmugMug. I gave Ms. Milicevic the link. She very gently informed me that, although my artworks looked beautiful on SmugMug, I should set up a storefront website before the August 8th Exhibition because collectors would want to see all my work. Setting up GaylePrintz.com was the most difficult part of my artistic experience. So difficult in fact, it will always have a disclaimer reading "This website is under construction," just in case something is terribly wrong with it. So far, so good. But the disclaimer will remain. And, although I am thrilled to have it, GaylePrintz.com took up so much time I didn't have time to enter my second competition until October.
Ms. Milicevic then asked me for my C.V. to post on their website. Once again, I sheepishly told her I didn't have one. She very gently told me to send her what I had, and she would work with it. I sent her a "C.V." with my education, past jobs, the titles of books I have written, all the Bar Associations from which I am retired and, realizing she wanted information relating to my artistic background, I included my eight summers at Interlochen Arts Academy. As that only amounted to two pages, I put in photographs of my artwork. Ms. Milicevic was very pragmatic. She took out everything law-related, all my work experience, and all the photographs of my paintings, posting only my education, Interlochen, and the names of my books.
Ksenia Milicevic walked me through the business side necessary to present my artwork to the world. But, the best part of our relationship, besides the relationship itself, is the way in which Ms. Milicevic inspires me simply to be myself. She thought I had a very distinctive style such that, at some point, when people saw my work, they would recognize it as mine.
To me, there is no greater compliment—no more liberating advice—I could have received. I want to be a necessary addition to the Art World, and the only way I can do that is by being who I am. I cannot be anyone else. I do not want to be anyone else. Ksenia Milicevic freed my spirit and gave me the confidence to become the painter I was meant to become. And she left me with a website, which I suspect she checks on… When COVID-19 is truly behind us, you will find me on an airplane to Paris to meet the woman who took me under her wing without expecting anything other than watching my future success unfold, in return.
My story would be incomplete if I didn't mention that, as it turns out, the Art-Resilience Competition had absolutely nothing to do with being resilient during the era of COVID. Rather, it was the coveted 2020 International Art-Resilience Competition that is held yearly by The International Art-Resilience Movement founded by Ksenia Milicevic. The stated purpose in selecting artwork was in no way related to personal resilience. It was "to present works characterizing the rigor in a search for artistic quality, creativity and technical mastery."
Shoutout to the amazing Ksenia Milicevic!
The Art World:
Those to whom I sell my paintings come from varied backgrounds: collectors, investors professionals, art lovers, and friends. Because so few are local, I haven't had an opportunity to meet most of my clients. But my interactions have been touching. Every time someone buys my work, I am humbled and thrilled. I love hearing the excitement in their voices when clients receive their paintings and call me from faraway places to say how connected they feel to their new investment. And, to me, there is no greater compliment than when they return for more because my work has touched them so powerfully—and every single client has purchased more than one painting. How thrilling is that?
Why am I still so surprised?
Because, when I began painting, it didn't occur to me that sales and international recognition would be part of my artistic experience. At first, I got a bit too attached to my work; I would let people see it, but not buy it. After I opened myself up to the idea of spreading the beauty by letting it go, the response was overwhelming. I ended up engaging with some of the most insightful art lovers, curators, collectors, and investors I have ever known. The fact that persons of artistic stature think I have something to contribute to the art world and are interested in ensuring I have an artistic future, provides all the inspiration I need to continue on this unexpected path.
Shoutout to the Art World!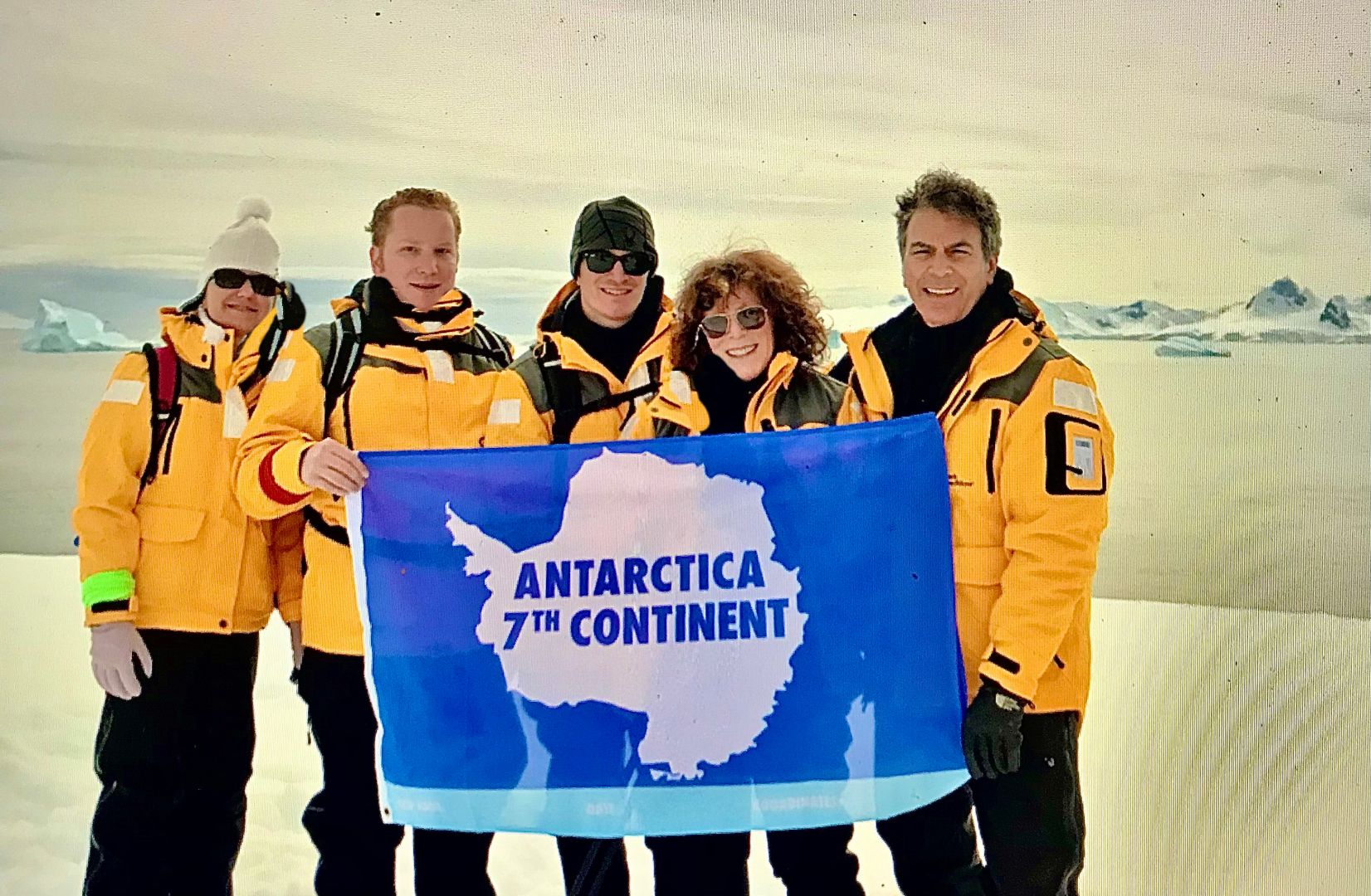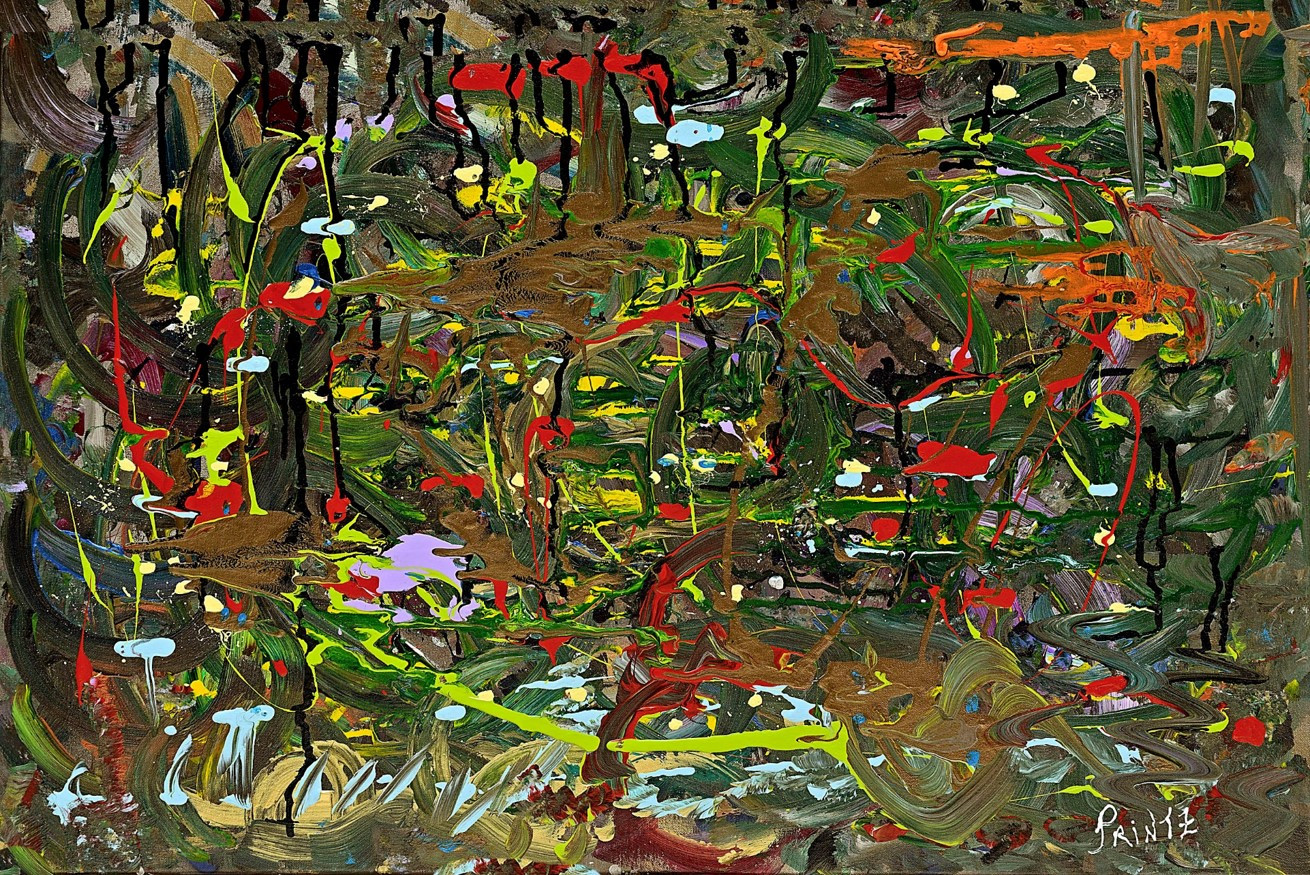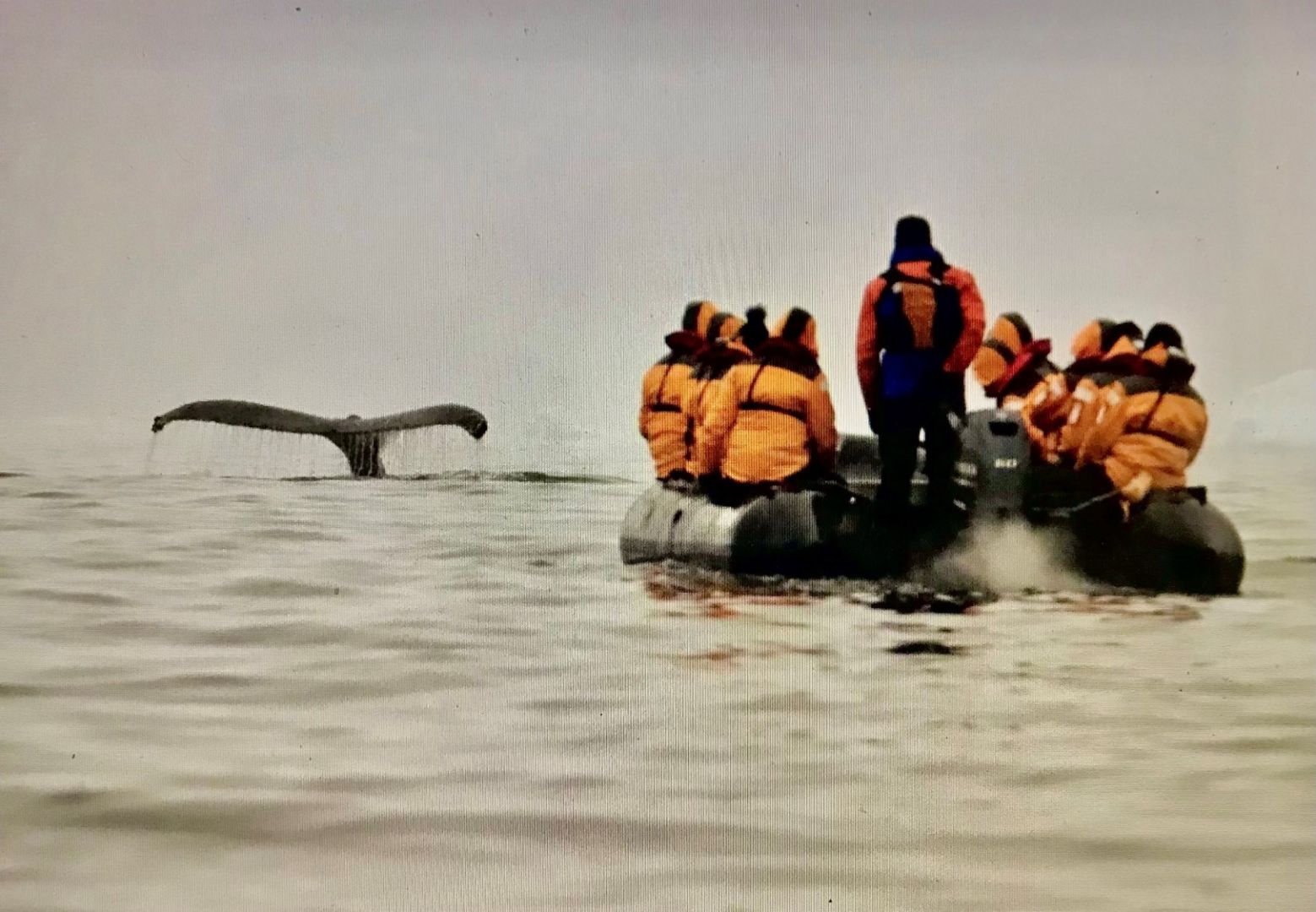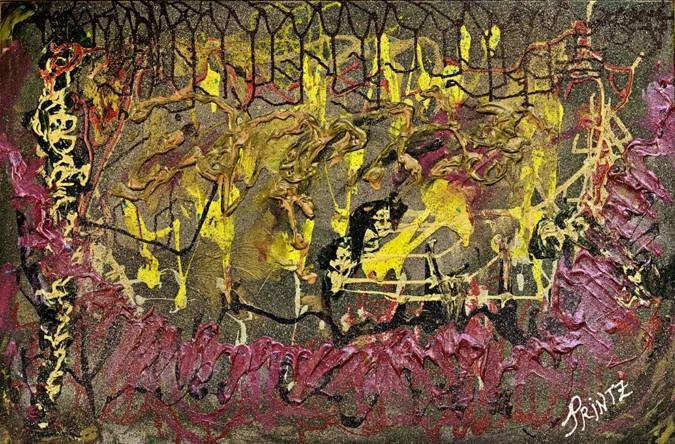 Website: https://www.GaylePrintz.com
Instagram: www.Instagram.com/gkprintz2
Linkedin: www.LinkedIn.com/in/fineartsalesabstractartbygayleprintz
Twitter: www.twitter.com/Gayle.Printz
Facebook: www.facebook.com/gayle.printz , www.facebook.com/Artist@GaylePrintz.com , www.facebook.com/FineArtSalesAbstractArtbyGaylePrintz/
Other: Email: Sales@GaylePrintz.com
Nominate Someone:
 ShoutoutAtlanta is built on recommendations and shoutouts from the community; it's how we uncover hidden gems, so if you or someone you know deserves recognition please let us know 
here.