Meet Chris Byrd | Former Heavyweight Boxing Champion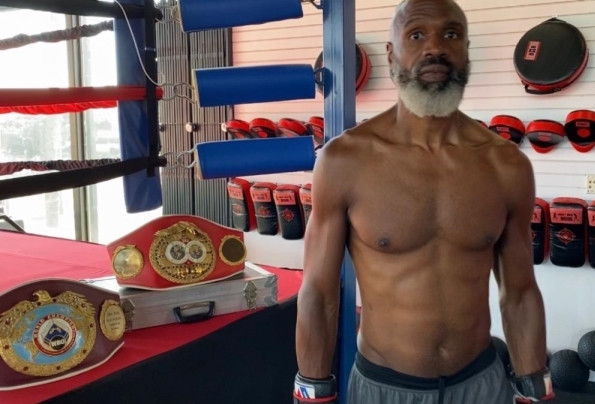 We had the good fortune of connecting with Chris Byrd and we've shared our conversation below.
Hi Chris, do you have any habits that you feel contribute to your effectiveness?
I shadow boxed a lot and I would visualize a fight over and over in my mind throughout the day and I loved it because it would get me in the state of boxing and would give me a feeling of "I just want to fight." And by the time my fight arrived, I was ready mentally and it showed physically each round, and this all led to many victories in my boxing career.
What is the most important factor behind your success?
In my first career honestly, I always would say to myself all the time "how bad do you want this?" And I was always put in tough last-minute situations in my career for example, I only had 10 days notice to fight against Vitali Klitschko for a world title, so I had to mentally motivate and prepare myself by saying again, "How bad do you want this?" In this new comeback career in the middleweight division, I now tell myself "LET'S GET IT" which is my new slogan because it motivates me to do everything that I need to do to accomplish my goals. Whatever it takes, whatever I have to do – LET'S GET IT!
What is the most important lesson your career has taught you?
NEVER GIVE UP. When I fought Vitali Klitchko's brother, Wladimir Klitschko sometime after my fight with Vitali in Germany, I got my butt wooped so bad but I pushed myself to last the full 12 rounds. My father was getting ready to stop the fight and he literally was about to go up the steps to stop the fight, but my brother Patrick pulled him back down. He was just destroying me, and the referee wanted to stop the fight but I would come back and throw a punch and people were just like "Wow, he just won't give up." And I won't, I wouldn't then and I won't now, I knew and said to myself "This is my job, I need to go all out every time." I never want to say, "I'm getting killed" or say something negative like that but really this (boxing) is my job. I just gotta come and be the best and persevere and just get through it all the way even when the going gets tough and you're taking a beating.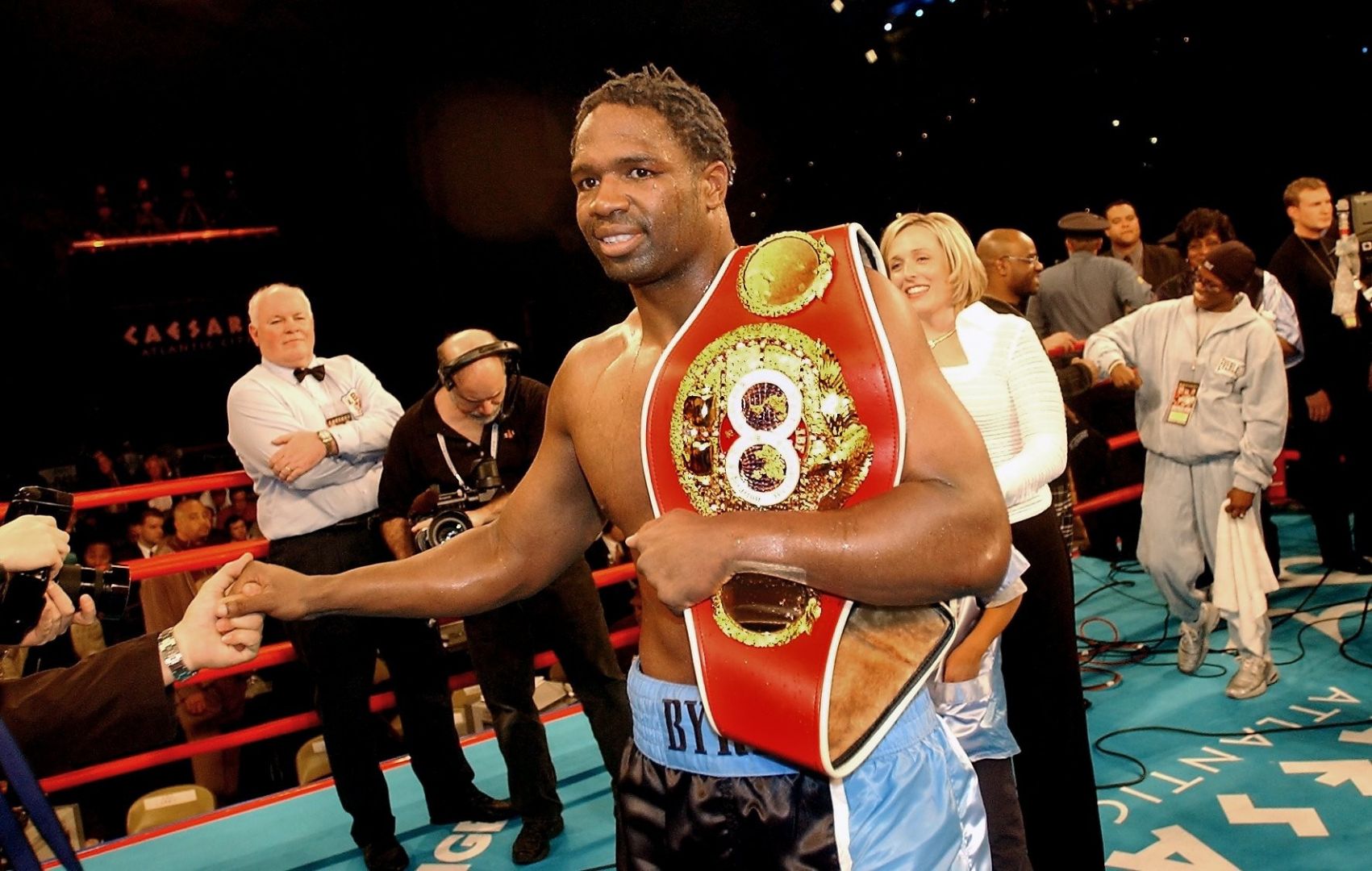 Can you open up a bit about your work and career? We're big fans and we'd love for our community to learn more about your work.
I am professional boxer who has fought all my life to win Two Heavyweight titles. In my first career I fought at heavyweight and was very undersized. However, people would say I had a great career since I won my two Heavyweight titles (IBF & WBO), against the best of best fighters of that time. The first win was unexpected with Vitali Klitschko and the 2nd win was just my time against Evander Holyfield.
What I am doing now? The goal I am trying to accomplish is.. in my first career they said I was "too small" because I was a middleweight in the Olympics who went to Heavyweight and now years later in this second career, now they are saying I am "too old" to fight at 51. Now I have to break them in half again and I have to shock the world. In my mind, I am going to be the best.
What are the lessons you've learned along the way.
Man, I learned a lot. I learned to look at people and not to judge them because you never know what they are going through. And to just love people. I am always a lovable person, I think, and I would never trip on anything. When stuff would start to stir up, I would have to shut that down to live a peaceful life. Another big one is learning who you can or who you cannot trust. You think certain people got your back and it turns out that they don't, so I am super careful these days.
What do you want the world to know about you or your brand and story?
I want the world to know through my story to NEVER QUIT, NEVER GIVE UP, and you are never too old to go for your dreams. Whatever you have in your mind, go for it. And don't let nobody tell you that you can't do it. I want the world to know I am a nice guy who is always trying to be a giver and see everybody's point of view now. I used to always try to argue with people about stuff when I was younger, and now I learned to just let things go and keep the peace.
About my brand, I want people to know that I have a brand coming out called Healthy Byrd that has all healthy organic foods that I used to help heal my body – hemp parts, dates, and so much more healthy foods that help the body because it is natural. I am proud about this brand because it's my name behind it and this can be big, especially when coming back to boxing -that'll be big also. I look out for my "Byrd's Eye View" show that is in the works. I began my Byrd's Eye View years ago before podcasts became a popular thing, where I interviewed boxers from every level. Now that I am back and healthy, I want to bring it to a national level so that people from all around can learn about boxing and the hard work that boxers endure during the process.
Lastly, I want people to know about my story. My story consists of a lot of Pain – people are in need. And they are in need of something outside of pills – pills affected my body and mind negatively when my health was down. It's been a roller coaster ride for me. I gained things and lost things, I have been through the storm and trusted people that I shouldn't have trusted and have been on the edge of suicide, nerve damage, however my come back is going to be great because it will come with a testimony and message to others who are currently going through what I have already gone through. I have been through so much pain and suffering, mental anguish and abuse at some point in time where people have even taken advantage of my kindness and have taken things from me because I am a former champion. People have left me, people who I believed in that loved me and I found out later that they didn't love me as much as I thought. I also lost friends who I thought believed in me and people who used to be for me are no longer for me as they once were before. Now there are only certain people left who believe in me are are supporting me.
My road to glory is not as easy as people think because of what I have been through. People don't really know the true story and it's really hard for me to talk about it still. Now, to stop the pain, I feel that I need to prove myself to people but at the same time I want to continue my journey back to boxing and to continue collaborating with the people who helped me in this world. And I want to share with people my story so that they know how much I have been through and show them that you can repair yourself from hurtful pasts in your life and eventually overcome it.
We'd love to hear what sets you apart from others, what you are most proud of or excited about.
What sets me apart from others in general is my mindset because when I set my mind to something I go for it and I will do anything in my power to attain it. Now what sets me apart from my industry, specifically other boxers, is the same thing – it's the way I think. I've been in the sport since I was a little baby and it's all I've known. So, when I observe boxing fights or during training, I would look at boxing totally different. I would pick out so much stuff and different styles that I like and I would make it my own because I don't want to be the same as everyone else and do what everyone else does. When you have the same style as someone else, it's easy for your opponents to train against you, they will know your next move. But if you watch my style in comparison to other boxers, you can never tell what my next move was which was why one of my nicknames that people call me is "slipmaster," I would just slip right in with quick shots. Everyone is worried about my age, but in mind I am saying, "You gotta be worried about that kid I'm going to fight."
On another note, I am most proud of, on a personal level, would be my kids. I cried when they were born, I have three beautiful kids. But if you are talking about boxing specifically, it would be my accomplishments when I fought in heavyweight. I came straight from the Olympics in middleweight and went straight to heavyweight and became the most feared heavyweight of my time. And everyone knew how skinny I was at middleweight; it's never been done. I don't get the credit, but it's all good. All these heavyweights know, "Don't mess with Chris" unless everything is under their terms; in their country, drugs, everything.. Being the littlest guy in the division, no drugs, no muscle (compared to other fighters), no nothing, and then won two heavyweight titles? That's big. So, I am very very proud of that, it's like Wow. It was a joke when I first came to heavyweight, people laughed, even my family. And the same thing is happening this time also in my second career, Oh my goodness. They are still there and now I still have to prove it to them and myself, and shut everyone up. I am on another level, I mean my boxing and skills are on another level and mentally I am building a way in my mind to be concrete, grounded, with a "you can't stop me" attitude, just a force to be reckoned with. I came a long way, from my health issues, all these different steps and getting over the mental blocks and I still got mental blocks on certain things, but I'm gonna be the best. Thats my goal.
Overall I'm just excited coming back to boxing after almost 10 years suffering with neuropathy in my leg that affected my overall health, and so I am super excited about getting back to what I love doing. I eat, sleep, breath boxing and this time around is going to be history. I came from middleweight to heavyweight and now I am going to break the 50-age barrier for all sports. In boxing, George Foreman came back to fight professionally at age 45, so that's the record I would break at my age of 51. I am just determined to make it happen.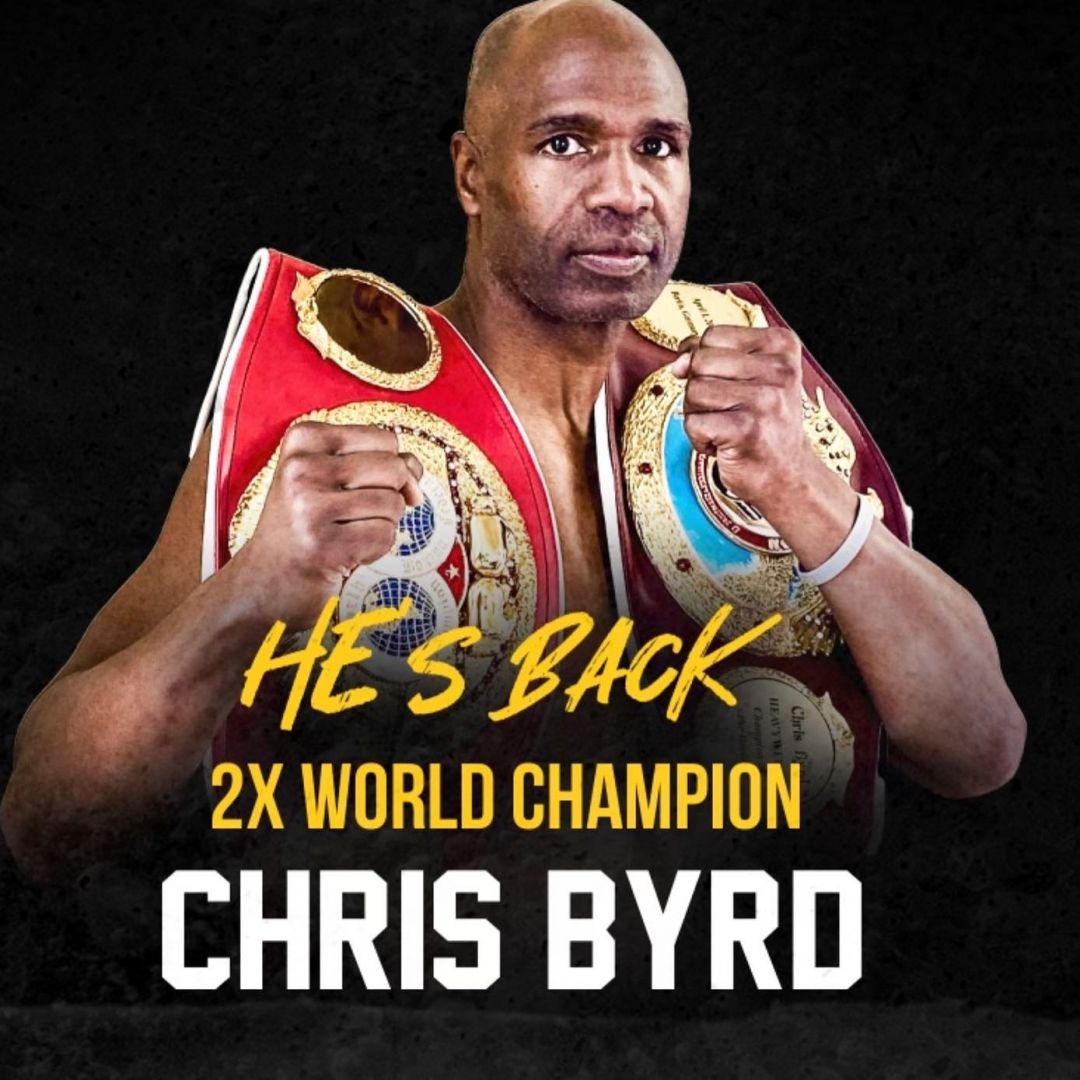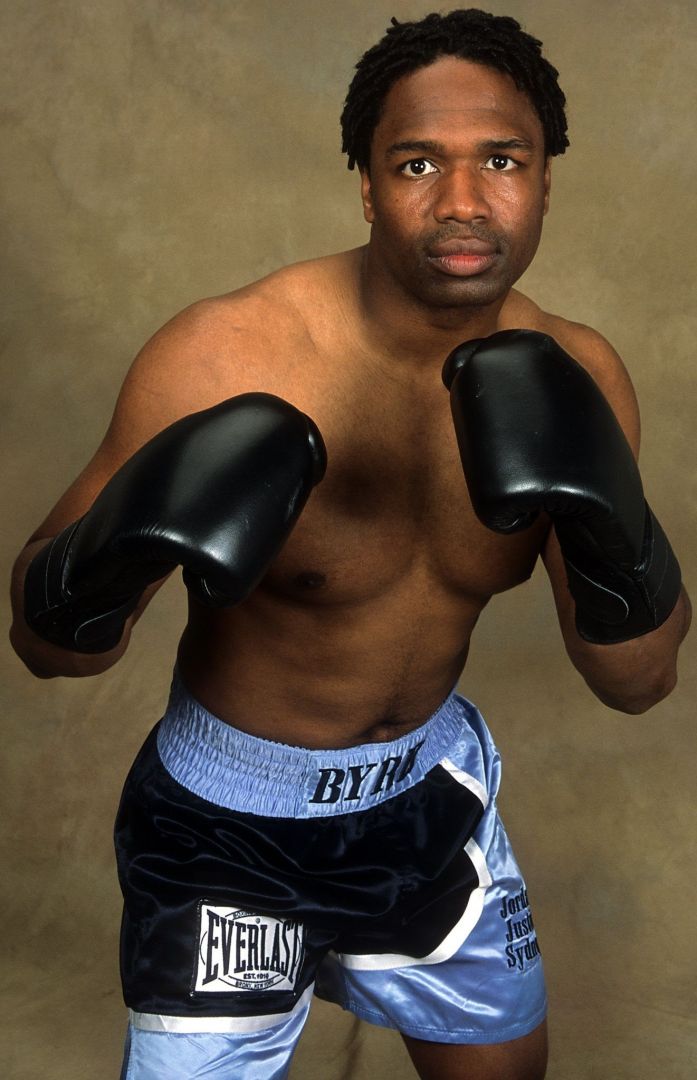 Who else deserves some credit and recognition?
I would like to first shout out my mom, because in my first career she was the one who always motivate me and would tell me the good stuff during my fight, "You have kids to feed, you gotta win this!" You can even see her in videos on youtube in my past fights, my dad would be in front of me telling me what skills and technique I would need to do in the ring and my mom was on my side telling me the important and motivating things.
But now, I would like to thank all the people who have helped me and sacrificed a lot just to help me. Tammy Thomas helped me a couple of years, Paul & Tiffany Nutall with the 2nd Chance Saves Lives organization who are helping me with my second middleweight comeback career, and my brothers Caesar and Jose Ceraya.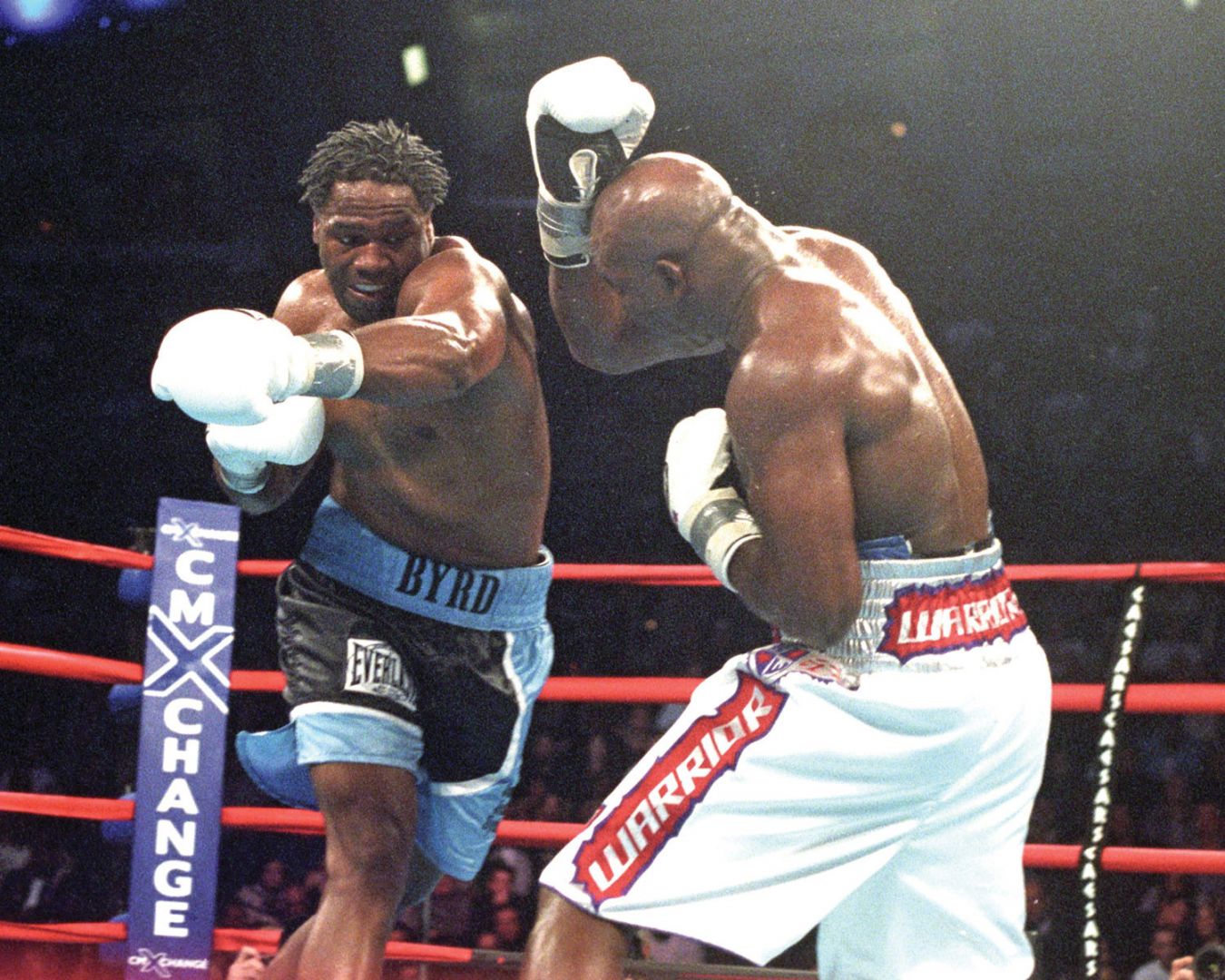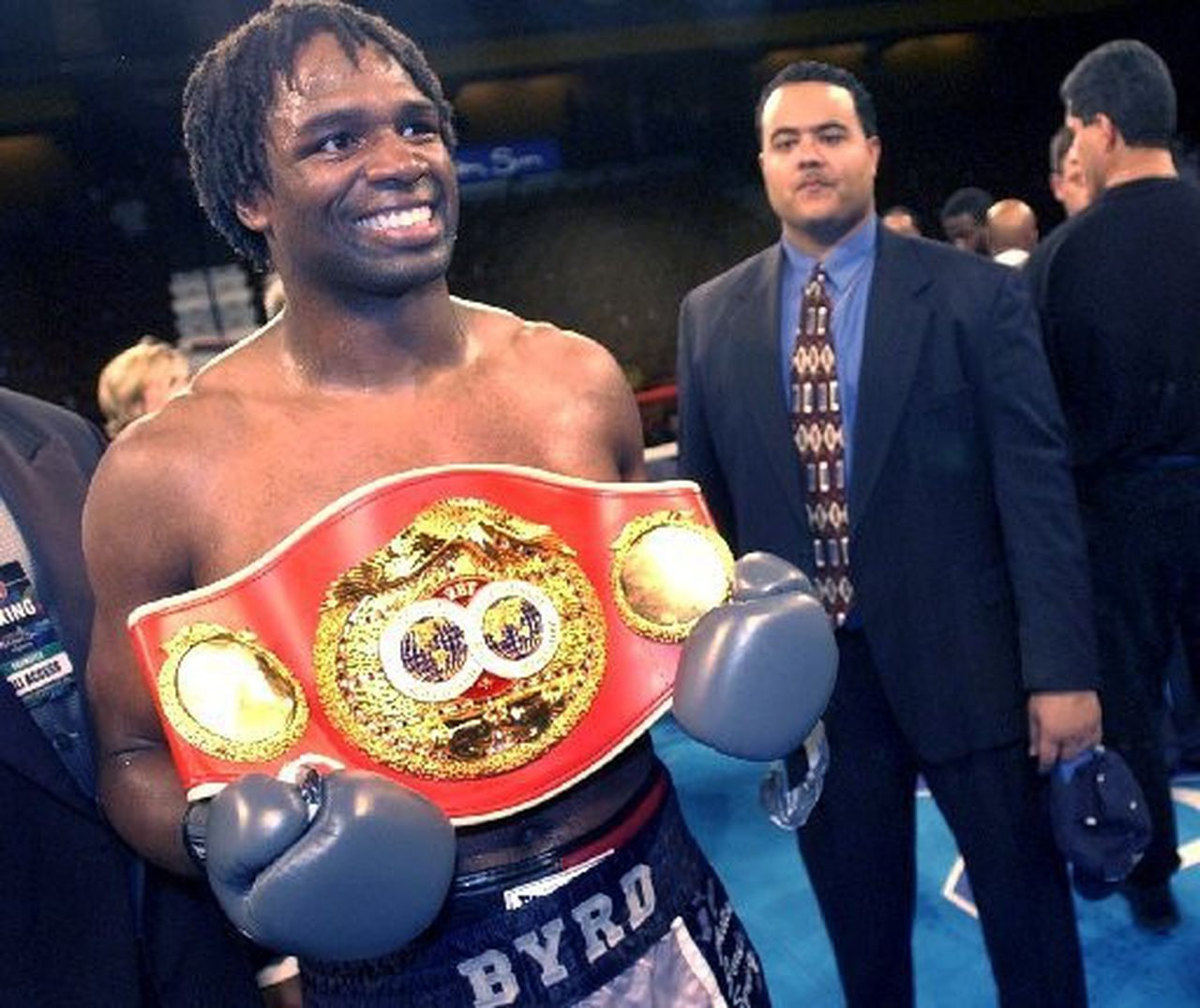 ersonalChrisByrd__Chrisandh
Website: https://linktr.ee/chrisbyrdboxing
Instagram: @chris_byrd_boxing, @2nd_Chance_Saves_Lives
Twitter: @2ndChanceSaves
Facebook: @2ndChanceSavesLives, @2ndChanceRadio
Nominate Someone:
 ShoutoutAtlanta is built on recommendations and shoutouts from the community; it's how we uncover hidden gems, so if you or someone you know deserves recognition please let us know 
here.