Meet Charity Wade | Alabama / Georgia Photographer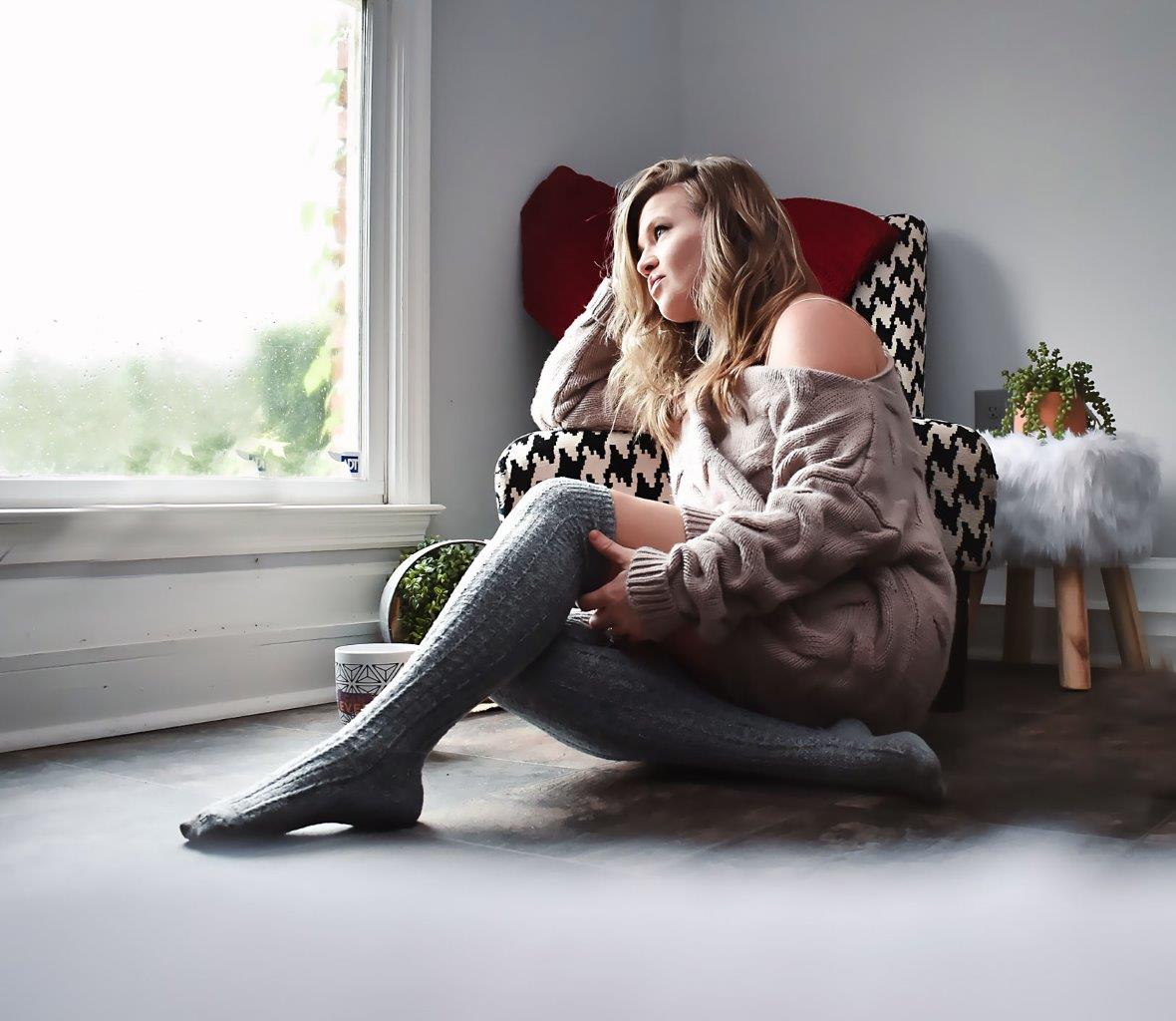 We had the good fortune of connecting with Charity Wade and we've shared our conversation below.
Hi Charity, how do you think about risk?
Risks are always scary. The unknown. The fear of failure. Leaving somewhere you may be comfortable to venture into new territory. It's terrifying. When I started JustB Photography, I was a full-time Elementary School Librarian. I had three kids (then). It was fine to start with. Librarian was my "real" job that paid the bills, and JustB was just something on the side for some bonus money. And, I loved it! However, everything grew. And, I mean EVERYTHING. My Library grew. Our family grew (SURPRISE)! The kids grew- which meant our schedule grew! Because of my amazing clients, JustB grew. But now, literally every single moment of my day was full….. so, where could JustB fit in? I was going non-stop from 5am-9pm doing everything else, then still needing to run a business. I was exhausted on all sides. I knew I had to make a change. Something had to give. But…. what a RISK?! I've got my whole family to think about! How can I leave my stable, well-paying job to venture into the unknown?! What if I left my job only for JustB to fail? I was at a crossroads. JustB wasn't necessarily doing well enough to take care of our family…but I knew it wouldn't grow until I could invest more time and energy into it. It was a risk I was terrified to take. Thankfully, I have the most supportive husband in the world! Thankfully, I have the most amazing clients any photographer could ask for. Thankfully, I serve a God Who has always got me and my family in the palm of His hand. I took the leap! The walk down the school hallway to resign was the most terrifying walk of my life. The walk out of the school that followed resigning, was the most freeing walk of my life! Since taking that step, God literally dropped into my lap the ONLY School Library Media Specialist position that is part-time but still offers benefits. So, I work 2.5 days a week in my much smaller library. Then, I have the other 4.5 days to focus solely on JustB Photography. I've been able to do SO MUCH MORE with my business. It has grown leaps and bounds. I've had the opportunity to do dream sessions that I simply didn't have time for before. And I make twice as much now than I did before. SO, all that to say….RISK to me, is taking that leap of faith. Following your heart. Chasing your dreams. Trusting that God wants to take you further than you could take yourself! The first step is terrifying…but, that scary, risky time, makes all the hard work worth it! Trust me!
Can you open up a bit about your work and career? We're big fans and we'd love for our community to learn more about your work.
It's so crazy to think of my photography as "art"…because I've never been very artistic. In fact, I'm the one who is most likely featured on Pinterest-FAIL blogs! Haha. However, I absolutely adore every single minute of getting to create beautiful images for my clients. I love finding new angles and poses to help tell a story. I love getting my clients so comfortable in front of my camera, that every single moment captured is a genuine one. And, I truly love the editing process of taking an image from a good picture to a breathtaking representation of your story. I think the thing that sets me apart from others is my ability to build relationships with my clients instantly. I've always been a people person and have always loved making people smile. I feel like God has blessed me with the ability to help my clients feel comfortable around me. I've had several clients tell me that my passion for what I am doing is so contagious that they couldn't help but be excited with me during the session with each pose. And I try to make the whole process as exciting, fun and easy as possible. I don't want you to get to your session and feel like you're having to "model" for me. I just want you to get to your session and JustB (see what I did there?)! That's when you can be yourself…and THOSE are the memories I want to capture. THAT's the story I want to tell. I think what I am most proud of is seeing how far I've come as a photographer/business owner. I always knew I could do it…but it took ALOT of hard work. It still does! Photography is something that you're never really "there". There is always room to grow. There is always something new you can learn. There is always ways you can get better. But, looking back from my first year to now, 5 years later, I can see how I've truly found my style. I can see how I've found my confidence in myself and my work. I can see how I've found JustB's brand. I can see how I've found my ideal clients. And, I can see how I found myself.
If you had a friend visiting you, what are some of the local spots you'd want to take them around to?
Oh goodness, would it be sad if all the places I took her were either kid-friendly or photographer-friendly? Haha! We LOVE Uptown Columbus! It is perfect for any outing: family dinner night, girls night out, romantic date. It has options for all of the above! So, we would most definitely be taking several trips to Uptown! We could grab a cup of coffee at Iron Bank coffee then go for a stroll on the RiverWalk. Or, get a fancy dinner at Epic, then go shopping at all the Boutiques on Broadway such as The Posh Peach. We could get pastries and coffee at My Boulange' then get fresh flowers from Denham's Florist. Or, hear a live band at The Loft over some drinks. On days we want to go out with the kids, we can go to Launch to let the kids jump all the energy away. Or we could take a picnic to Crawford Park and walk on the walking trail while the kids play on the playground. If we want to have an active day, we could go join one of the BEST workouts at Novo Fitness. Followed by a healthy lunch at Bare Roots and, of course, dessert at Freeze Frame. So many options for going out in our area!
Website: www.justbphotography.biz
Instagram: www.instagram.com/_justb_photography
Facebook: www.facebook.com/jbplocal
Image Credits
All images shot by Charity Wade with JustB Photography.