How did you decide to start a business?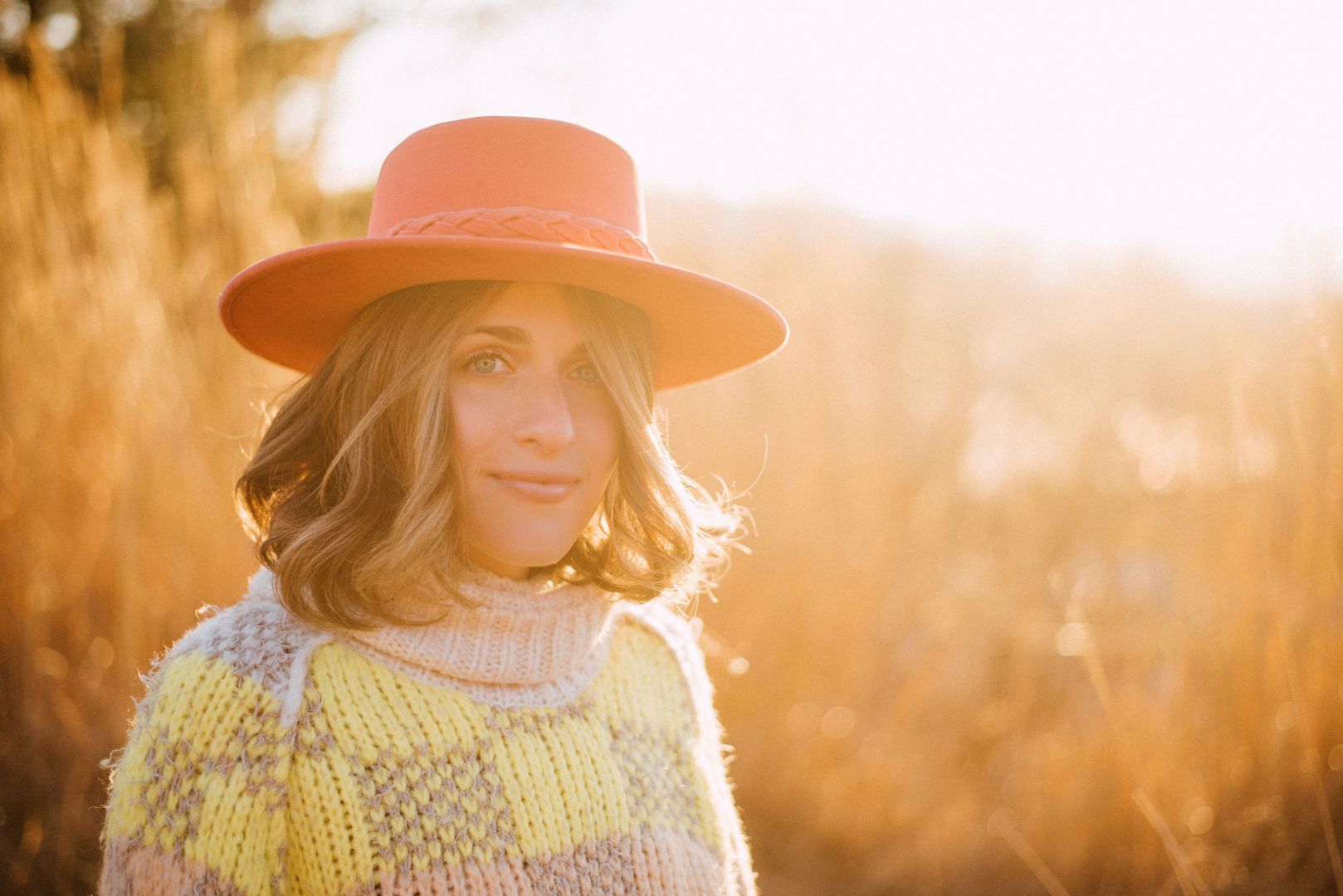 We reached out to some of our favorite entrepreneurs and asked them to think back and tell us about how they decided to start a business. Check out their responses below.
Virginia George | Owner/Founder of Crafts & Drafts NC

I started my business because I was OBSESSED with the idea of a crafting bar, ever since I thought of it almost 10 years ago, when I was in my mid-20's. I would talk about it with friends at parties, tweak the idea in my brain, and daydream about what it would feel like to walk into a business that I owned. Years passed, and as I approached my 30th birthday, it dawned on me that I had been talking about this idea for over 5 years, and hadn't done a single thing to make it a reality. Read more>>
Erica Leib | Holistic Life Coach

There wasn't much of one! I wouldn't classify myself as much of a preparer and so I just jumped into coaching knowing the immediate step I needed to take which was to become certified. Once I completed my program and had the theory down, I went on to build my confidence with taking as many practice clients as I could. I offered a free, 3 week package and then a sliding scale, pay-what-you-can rate. I saw this as a symbiotic relationship that would benefit my learning, as well as share service to others who were interested. I "marketed" myself through my Instagram and to this day, still rely on that platform to share my offers. Read more>>
Stacey Wright | Psychotherapist & Director of Operations

My career as an entrepreneur has gone through many iterations, and started with a desire and belief that I could fine a work-life balance that was more sustainable and suited to my life. I had worked for many years at traditional, big corporations, but after starting a family, the pace and demands of that work just didn't do it for me any longer. I needed flexibility, but still had the desire to use my skills, talents, and creativity. I started my business as a freelance website design and development consultant. Read more>>
Tamara Dias | Consultant, Leadership Development Coach, and Podcast Host

Women of color comprise just four percent of c-suite positions. Furthermore, women of color in mid-level management positions are often not given support to move into higher positions in their companies and organizations. After my own successful career in the c-suite as an executive, I quickly realized that women of color lacked the support to thrive in their roles. Even when I observed women being promoted and entering into. leadership positions, organizations did not provide them with resources to sustain themselves in these roles. Read more>>
Rasha Robbins | Makeup Artist/ Beauty Influencer

My thought process was mainly expressing myself through beauty. I have overcome many obstacles to get here. I wanted to inspire someone else to keep going, even when you feel as if there is nothing left. I want to make an impact on anyone who wants to defeat the enemy and become better mentally, physically, emotionally, and spiritually. Read more>>
Whitney Jones | Vibe Curator

I was looking for a social setting where the music felt nostalgic and familiar, the people valued experiences over the material and where different connections could be fostered without competing with the deafening volumes of music. There were parties and venues that had similar vibes but nothing quite like what I was envisioning. A friend of mine (after all of my griping) suggested that I create the vibe I wanted to see. While it had been a fleeting thought over the years, I hadn't truly considered what it would look like to define this experience for myself and for others. In November of 2019, I committed to honoring my vision and Slow Drag was created. Read more>>
Matt Thomas | Co-Founder at WellFests

During COVID lockdown, people were forced to stay inside and many lost access to outlets that kept them healthy mentally, physically, emotionally, and spiritually. My partner, Shannan Slevin, and I brought over two decades of Fortune 500 corporate wellness and high level performance coaching to a virtual environment, so people around the globe could take better care of themselves. Read more>>
Jelinda Hill | Singer, Photographer, & Videographer | CEO of Composition Media Group

In the middle of a pandemic, my passion for ministries and religious organizations. I wanted to be able to capture and create memories for each of my clients and provide a resource for them as a content creator. I saw a need to provide content that effectively represents the essence of any church or leader in order to reach as many people as possible. Composition exists to represent people of all backgrounds and glorify God by remembering the value of each individual. Read more>>
Sylvia Stephens | Founder of Zhane'Cosmetics

My name is Sylvia Stephens, founder of Zhane' Cosmetics makeup line. I started doing my own makeup back in 2017 just playing around. I remember being in this relationship where I was told "you need to do your makeup today, put more makeup there, blend more here, your eyebrows don't match, etc" basically tearing me down with words about doing my makeup everytime we would go out somewhere. It was in that moment of him making me feel as though I needed makeup to define me that I grew my passion for makeup. Read more>>
Bryan Majors | Modern Day Hope Dealer

I started my business based off of the worst and best day of my life. My father had to forgo heart surgery and he eventually passed away right after surgery. My father and steals great life skills, characteristics morals and values in me my family and my friends. I wanted to continue his legacy and always make him proud of me. I then took everything he taught me about lives process and the importance of preparation and turned it into a business. I allowed that adversity and pain to turn into my purpose and profit. Read more>>
Kayla Luster | CEO of Sassebeauti

"Get it done now, make it perfect it later." One of the biggest things that hindered my early business ideology process was my need to have everything perfect. Once I was able to let go of the idea of perfection my thought process concentrated on the key principals of my business plan and what I wanted to achieve within the first year. I wanted to of course get my inventory finalized first, webpage or selling channel established and of course be ready to ship my products as the orders came in. Overall I wanted to handle the technical first and move on to fine tuning design and brand later on. Read more>>
Staci Thompson | Cosmetic Brand Owner

I was once told do what you love, and it will never feel like work. I want to enjoy what I do. At the same time I want financial freedom! I want to create generational wealth. I want something of my own! I had a vision which was starting my cosmetic line. When I was 13 years old, I got my hands on makeup for the first time! I didn't know how to apply it, however I loved how it made me feel. When I would receive money I would always purchase lipstick lots of it. I had so many lipsticks, and so many colors. Read more>>
Sharon Griffin | Credit Restoration / Tax Preparation Strategist

My thought process in starting my business started in 1985 when I was a junior in High School. I knew then I wanted to be a business owner dealing with finance. I took business classes in my senior year and paid close attention to how my parents handled money especially my mom who was in finance. I started college in Sept. 86 but that is all I did was start. Read more>>
Alneshia Handy | Hospitality Specialist

Create an Experience. When I say experience, i mean something memorable that you wouldn't find or do any other place. I wanted to offer something unique. Do it for the Culture Tour started as an Air BnB experience, offering tourist, first time vacationers and returning visitors to experience an in depth and hands on driving tour going through historic areas of ATL. Being from Los Angeles, im familiar with "stars being born", but when it comes to Atlanta, GA, there are far more amazing historic leaders, stars, and successful entrepreneurs have emerged from all areas in Atlanta. Read more>>
Camiel Davenport | Cost Reduction & Cost Savings Consultant

Being in the corporate world for 20-years, it was always about them. I worked with suppliers, and there were a lot of small and medium-sized businesses trying to make ends meet. They came in requests for prices or added to have tough negotiations to bring in savings and cost reduction. It was my job to make it happen. Read more>>
MDTthePRODUCER | Music Producer and Songwriter for Writer Verse LLC

I have never been money driven. In fact I look at the money being a plus along with my main focus which is doing what I love to do. Music has always been a passion of mine since before I could walk and talk. My thought process in starting a business was to educate myself on the ins and outs of the music industry first before committing to the dream. Read more>>
DeAlamar Garner | Recording Artist/Songwriter/ Label Owner

I wanted others that was out there struggling and dealing with anxiety and depression know they were not alone and that they can overcome the obstacles put into their daily lives. Read more>>
Najah Narae | Master Cosmetologist

I always knew I wanted my own business. I just didn't know how to go about it, or exactly what business I even wanted. I just knew that I wanted time and financial freedom, and working 3/4 jobs at one time made me feel like I was a slave to this world instead of enjoying it. There was a time I was working every day of the week starting at 8am and not ending until 3/4am some nights and doing it all over again each day, like a robot. Read more>>
Demitrius Gerena | Music Professional & Media Entrepreneur

To me, starting a business was about my growth as a professional while also providing products and services that fit my vision and not someone else's. In the music industry there are plenty of capable young people, like myself, waiting for an opportunity to come across the table instead I created my own.
Starting my own business has also allowed me to be more creative, pick up new skills and utilize my current skills to its fullest potential. This growth in my skillset as a professional will continue to help me in my career. Read more>>
Monte Eady | Creative Director of ME Design Studios/ Co Founder of LikeMinds, Incorporated

I didn't think I was going to be an entrepreneur, it just happened. It started my senior year at UW-Milwaukee after I had an internship as a Graphic Designer. That experience made me realize that the cubicle life wasn't for me. I thought I was going to be this world renowned Graphic Designer. That still is a goal of mine by the way. Read more>>
Joe Stuckey | Southern man with a Global mindset and a Love for Fashion, Food & Music.

Growing up in a one red light town with a global mindset and amazing fashion sense was not without challenges. I didn't always feel understood, respected or accepted. Well hey, that's life but, my one constant is that GOD provides each of those and more for us willingly. This led me to the creation of hisheartlove. It's always my goal to provide and receive those feelings and more in the way that God loves us. Read more>>
Lakeshia Pearsall | Chief Executive Officer

I was stuck at a job that I hated. I would get up daily for a gruesome commute, work all day for someone else, and then make my way back home. I did this until one day I decided that I didn't want to be a 9-5 worker for the rest of my life. I wanted to be able to have a say in what my day would look like. I wanted a realistic version of work-life balance, and I knew I couldn't get that working for someone else. I did a lot praying and a lot of research. Read more>>
Essence Lofton | Handmade Artisan & Interior Designer

I've operated service based businesses in the past, one of which is an interior design studio. Having that design business led me to creating Scentual. In those beginning days when Covid hit, you couldn't get away from hearing so many sad stories broadcast everyday. We were all scared and stuck at home. Read more>>
Ashley Colon | Mom, Serial Entrepreneur & YouTuber

I have always had an entrepreneur mindset. It all started with me selling lashes when I was 17 years old. Now I'm 22 years old monetized on YouTube and building my hair business. I knew I wanted to have my own brand that will allow me to show case my creativity. I love being able to put my full thought into my products and taking control of my vision. Being my own boss is what I desire to be. I knew I wanted to work on my own time and work with a purpose. Read more>>
Merci Chrisette | C.E.O of M.V.M beauty

When I initially launched M.V.M beauty my thought process was to create a brand that can stand through the test of time in a world where nothing is certain. Makeup for me can be like an escape in such a fun way & I wanted to offer products that not only you can create amazing looks with but can build confidence too. I started as a model then became a makeup artist behind the scenes as it has always been a passion for me. It was then I realized after seeing how happy & beautiful people felt when finishing their glam I needed to create a brand that can make others happy & empowered. Read more>>
Tariq McAllister | Co-Founder of OneTwo Worldwide

My thought process behind starting my own business was to have freedom to make whatever visions I had become reality. I was never a fan of having to answer to anybody or having to ask for permission to get something done. So by starting my own business with friends that have similar visions, I knew that we could accomplish what others might think is impossible. There's been no limit to the possibilities and creations that my team and I have manifested for ourselves, and I look to make that a reality for us forever. Read more>>
Garland Green | Personal Trainer & Fitness Nutrition Specialist

It was to think and choose something that you love and have a passion for. Something you don't mind doing for free it you had to. After that, research the industry and check your composition so you can see where you can make the most positive impact. Lastly figure out the cost to start, whether for equipment, education, or supplies along with the time required to get your business in motion. Read more>>
Angelic Gregory-McMillan | Chiropractor, Life Coach & Serial Entrepreneur

Building generational wealth and breaking generational curses. Before I knew what my purpose was, I knew I was different and destined for something great. I knew that, where I grew up opportunity was far and few and potential often fell by the wayside of poor conditional thinking. I would not say I originally set out to start a business, I just knew what I didn't want. Read more>>
James Connelly | Owner & Movement Specialist at Results Rehab

I knew there had to be a better way to deliver Physical Therapy. As a therapist at a big company, I was seeing 15-20 patients per day which means I could only give quality, individualized care for 15-20 minutes per patient. In my mind, that is not quality healthcare and is not fair to the patient. The patient's health should always be our number 1 concern, and I believe the healthcare system has gotten away from that. Read more>>
Dr. Kimberlie Harris | Entrepreneur & Educator

When I first decided to start my business, PHraseD, I wanted to help all the small business owners I saw making grammatically incorrect posts on social media. I was also concerned about literacy in general. Read more>>
Shivani Sodawala | Business Owner and Engineer

Starting my own business was not part of my plans growing up. I am an Aerospace Engineer, and I work full time as a Manufacturing Engineer in the Aviation Industry. I did have some great mentors in my family. My father is a businessman, my mother was a middle school teacher, and my Grandmother was a middle school Principal. Without even realizing it, I have always been drawn to teaching. It was not just any other part-time job that I did during my academic years. I loved helping students succeed. Read more>>
Amber Henry | Trauma/Burn Critical Care Physician Assistant

I started my brand/blog while I was in physician assistant school in 2017. I wanted to document my journey throughout PA school as a way to mentor and inspire others. I did not know that it would grow to what it is today. The medical field is notorious for having a lack of diversity. The number of minority providers, especially physician assistants, are sparse, Read more>>
Aggie Lawson | Body Specialist

Being my own boss was the only way I can go. No one cares about your well being than yourself. I worked for a this bakery during my pregnancy and realized they didn't care for me at all!!! My pregnancy was kinda hard due to me having sickle cell and putting me under the high risk category. My job at the time didn't take heed to my complications!!! Man they even restricted my bathroom breaks! Once I had my baby I realized that my little business needed to be more a priority than a option in my life… I took everything I had in savings and invested into myself and my brand. I haven't looked back nor will I ever look back.! I can't see me having any other boss besides myself. Read more>>
Rushane Fearon | Dancehall Artist & Graphic Designer

As you know in this world all we do is go to school then leave school at whatever age the school allows us to leave then head to college then after collage we try to get a job, I never believed in that at all, I never even believed in working for anyone because I believe that no one is really able to pay you for your time, time is priceless so it's all right for you to start your own business and work for your self, work in your own time and make your own money without have to be working for anyone, that was my mindset from the get go and that's how I because the person I am today working for nobody but my self. Read more>>
Evan Robinson | Mixed Media Artist

My thought process behind starting my own business was creating art is what I love to do & I was already freelancing on a lower scale so why not build a career of my passion to create. Read more>>
Akeia Keith | Motivational Speaker & Serial Entrepreneur

My thought process behind starting my own business was to create generational wealth. To establish a life of freedom and moments of happiness where I have a chance to genuinely enjoy life one day at a time. Lastly, creating my own business gives me more access to add value to the lives of others as I serve them from a heart of passion and elite customer service. Read more>>
Tanisha Tate | Life Coach, Model, Motivational Speaker, Advocate

In 2018 I was struggling with identity, finding place and footing in the world. I felt alone and like I had no one to talk too. Originally from Washington DC and now living in Columbia SC, I had felt alone. So one day I just started to write. I wrote about acceptance, transparency, life as a twenty year old and so forth and transferred it into a blog, I fit Just FINE. That year it became the theme of my life. It allowed me to find comfort in my growth and who I was becoming. In my blog I would write personal stories and revelations I had from body insecurities, to bad relationships, Read more>>
Tammy Downey | Licensed Realtor

I began my business with the mindset of being a catalyst for my community as it pertains to assisting clients achieve their real estate goals whether it be home ownership or real estate investing. Read more>>
James Womack Jr | Hip-hop artist (aka Midnite), Speaker, and Urban Missionary

My thought process is for a cause for the hip-hop industry. I realized that there is a need for wise counseling services and faith based branding for rappers dealing with real life issues in the world that we live in. Read more>>
Berenice Rodriguez | Baker & Event Planner

In 2020 was the peak of Covid-19 quarantined, I was working from home and my youngest sister was struggling with Zoom classes and her work. I noticed she was not where she needed to be educationally and decided to get her a psychoeducational evaluation. Instead of pulling $2,000 out of my savings account in an unpredicatbale times, I decided to sell chocolate-covered strawberries and flans for Mother's Day weekend as a whole family effort. It turned out that my sister had a learning disability called Dyslexia and needed a better educational environment. Read more>>
Aummanuel Neal | Window Film Installer

My thought process was to become the biggest and best Window film installer that anyone has ever seen or heard about. To be able to leave a legacy behind to my son and future children. To show the people what ever you want to become you can and is all up to you. To do what I love everyday. Read more>>
TEAtyauna | Stage Name

Man it was scary. I've always been shy when it came to my talents & abilities, but when I decided to take myself serious with my music, it just felt like there was no other option. I was older and more aware of the fact that I wanted to live a life that created an impact in the world. I don't think that's too big of a dream for us all to have, I feel like we're all here to change the world in some way; we just have to tap into that frequency and GO! & that's what I did, I made my mind up and I said I'm going to be one of the greats and now I'm just GOing ! Read more>>
Dr. Lisa T. Sistrunk, EdD. | Mentor; Life Coach; Author; CEO

I have always been someone who people sought for advice, comfort, guidance, and just to talk free to. I value that opportunity to be present with others. As my career took more of a training focus – receiving training in various aspects of human development and then providing the training to clients and colleagues, I felt at home. Like this was where I was supposed to be. I began providing training and informal chat sessions to those outside of my employer- churches, NPO's, women's groups…just to share the information. Read more>>
Marquita Thompson | Licensed Professional Counselor, Mental Health Professional, Trauma Specialist

My thought in creating Mahogany Bridges LLC was because I believed that there was a need to be more safe places for black and brown bodies to go and express themselves and focus on their Mental Health. At the time of deciding to start my own business I had already seen the news several times; witnessing several unfortunate deaths of my . The videos became so frequent and was overall overwhelming and I knew what I was feeling and could only imagine the weight on others that are not professionals within my demographic. Read more>>
Lucero Morse | Clinical Director & Owner

Well, I've always known I'd be a business owner since I grew up around my grandparents and they owned 2 hotels and a scales repair workshop. My dad would manage their businesses and I used to help balancing the checkbooks when I was 7 years old. I'm Mexican American and serving the Latinx community has become a goal of mine because I've been so privileged with education, that I love giving back and helping others. Read more>>
Max Albert | Custom Knife Artisan, Former Executive Chef

Prior to starting my own business and venturing down the road of making kitchen knives, I was an executive Chef in Los Angeles. I had dabbled in making knives during this time. The more I had delved into the process of how to make knives, the more fascinated I was in what we small niche of knife makers call, "functional art." Read more>>
Donielle Mills | Loctician/ Hairstylist

I've worked within customer service for so long. Being a service to others was something I enjoyed doing. But I've also always had a love for doing hair and when I figured out I could combine both. I set my mind to it and did just that. Now I get to have a impact on people from a more personal standpoint. My favorite part is when I get done with a hairstyle and see my customers face lights up. Man what a amazing feeling to know I contributed to that smile, that happy feeling! When you look good, you feel good! Read more>>
Kendra Lendsey | Public Speaker, Pro Aging Advocate & Midlife Lifestyle Specialist

My thought process behind starting my own business is based on a quote by Toni Morrison. She said " I couldn't find the book that I wanted to read so I wrote it". That resonated with me because once I hit my 40's I didn't see the images of aging that I wanted to see so I decided to create them as well as offer a different narrative around aging. My social media presence turned into a great online community which in turn became opportunities to speak to others about cultivating a pro aging ennvironment. Read more>>
Samirra Braswell | Makeup Artist & Content Creator

One of my main thoughts was I knew that I wanted to be an entrepreneur. My passion for make-up was strong so I proceeded, and let me just say the best thing I ever did. Read more>>
Hookah Hotline | Co-Owners: Aasiya Coppin-Ali & Alyssa Felton

Our main thought process on starting our own business stemmed from our desire for the ability to provide for our families on our own terms and our own time. Ironically, we actually met through a different business opportunity 4 years ago where we both acquired our base knowledge of becoming business women, Read more>>
Marcus Goodman

I wanted to be another knowledgeable father. I decided to continue to dream in order for my daughter to keep dreaming. I wanted to give my daughter a visual of a black man succeeding. I wanted to speak generational wealth with progressive actions behind it. Starting my own business allowed me to do so. Read more>>
Pamela Shakir | Mental Health Advocate, Consultant, Speaker, Licensed Clinical Social Worker & Author

At the age of 17, I became a mother for the first time. I was once told by a family member that I was not going to be anything. Those words echoed in my mind, but at the same time it lit a fire inside of me. That fire represented the drive and motivation I needed to graduate from college. Years later, while working as a social worker, I encountered many women who were broken and either suffering from pain, mental health or substance abuse. Read more>>