Do quitters sometimes prosper?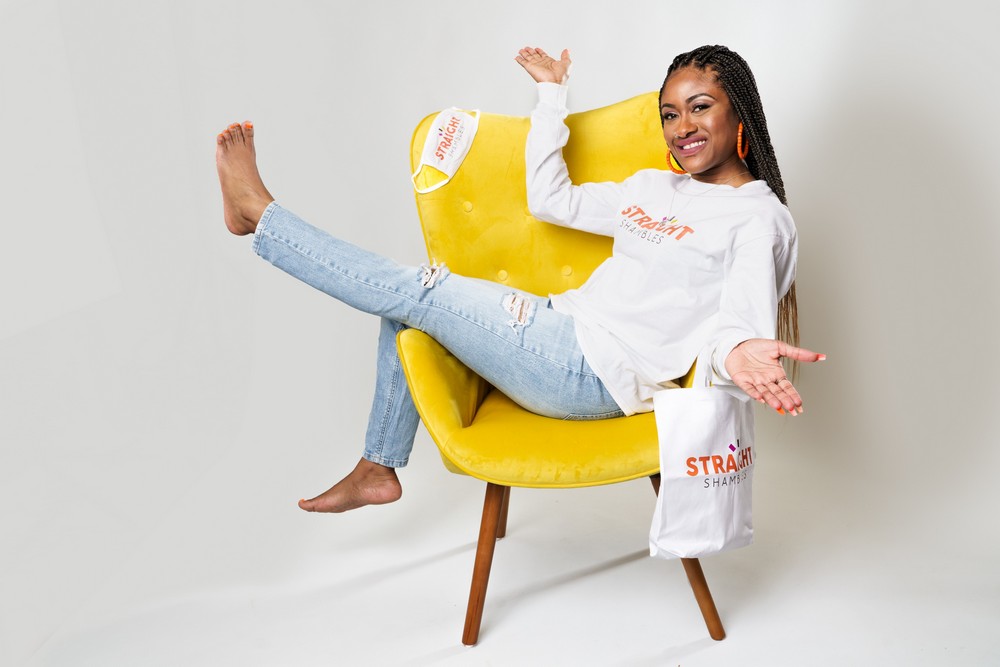 If not giving up was always the right answer life would be so easy. History shows us that sometimes quitters prosper and sometimes they miss out. Knowing when to quit and when to keep going is one of the most difficult questions and so we asked folks we admire to tell us how they think through this question.
Raishlyn Grant "Mama Raishlyn" | Educator, Agriculturalist, Artist, Entrepreneur/Product Developer

"Keep Going" Raishlyn N. Grant/Atlanta. Georgia In a world where there are many options to choose from in almost every area of life, I have come to recognize that the best options for me are those that reveal to be part of the Creator's Divine path for my life. My journey, like many others has been filled with 'ups and downs'; and it has not always been fun and exciting, or comfortable and easy. Yet, it has come with some valuable lessons, like those that remind me of my rearing. Those lessons that make me look within and find truth, strength and self- determination. During the 'good times' and the moments where the struggle has been harder, I have learned that in them both, the wisest choice is to "keep going". As I mature in life, I find it most beneficial for me to flow on amidst the silent winds of my inner voice – listening to the vibrations of love and excellence. Read more>>
Randall Porter | Brand Strategist + Style Enthusiast

The thing that keep me going is knowing my purpose and who I am. Giving up isn't an option. We need to learn that we can pivot and we all take different courses but Never Give up. Read more>>
Crystal Kearney | Autism Mom

You never give up, no matter how hard it gets, there will be bumps in the road, and opportunities may come your way, when one door closes another one will open. There's gonna be some storms ahead, but as long as you stay prayed up keep going. you keep pushing. There will be some hard to get by, but you never give up always find something that motivates you that gets you going. Read more>>
Taurean Archie | Actor

You never know but the people that are successful today didn't get there by giving up. If you think you can't then you're right and if you think you can then you're also right. Choose what you want to be right about. I'm in the hardest process of manifesting my dreams and giving up is not an option. Sometimes I feel crazy by pursuing my dreams and doing the things I've done to get to this point but I also feel even crazier doing things I hate. I've been through every emotion and I still have barely scratched the surface with anything. I feel like I'm getting nowhere but I'm also happy that I'm believing in myself. Following your dreams is climbing Mount Everest, some people lose their lives trying to climb that mountain but the ones that make it to the top… Well you can never take that away from them and they only find more mountain tops to climb. Read more>>
Cynthia Giles and Valencia Giles Daughter and Mother | Cynthia Giles: Poet, Public Speaker, Coach & Valencia Giles | Owner of Lawrenceville-Suwanee School of Music, Composer, Author

Cynthia Giles: I'm a poet at heart so I love to give metaphors. I think of business like a baseball field. After you manage to knock the ball towards the field, you still have to go through a necessary step by step process to score a home run. You have to go from base to base before scoring points for your team. I believe this analogy relates to life and leadership. All great things we accomplish require a process and just because we haven't reached the "base" we desire quite yet, doesn't mean we'll never reach our destination. It's the small runs we take each day that eventually lead to the destination we desire. As a poet and public speaker, I've had moments when I've wanted to quit. So, how do we know when to keep going or when to give up? We should quit when we're no longer motivated to get on the field. As long as we're showing up to life ready to win, the ball will always be thrown in our direction. Read more>>
Sarah Casey | Makeup Artist

Giving up just isn't an option, so, it is easy to decide. When I started my business, I did not have much expectations on where it would go, how quickly it would build and how amazing it could be. I began knowing I was following my dreams and I did not have an end in sight. It did not matter how slow or quickly it took off, all that mattered is that I love what I do and how I make people feel. There is no expiration date for my career. I began this journey because I have a creative mind, I love creating art with makeup. I love making people feel beautiful and powerful. When we look good, we feel good! The reaction is what keeps me going! The joyful tears, the big smiles, the speechless moments when I reveal their makeup after… that right there… I could never give up that feeling. I have so much joy in creating happiness through beauty, enhancing their beauty by bringing out their most complimenting facial features in the best way possible. Read more>>
April Morrison | Excutive Producer in Independent Films

There is no giving up. Failure is not an option. I've felled at alot of things in my life, and learned from it. This film business is me it's what I was born to do, I just did'nt know what my purpose was until I cleared all the clutter out of my life and once that took place, It did'nt start to register in my world until I turned 50 years old. I will be 57 in July this year. I can say now, I have arrived to that place of knowing what my purpose is and it's makes since and feels good. Read more>>
Demetrius Dukes | Nail Instructor/Salon Owner

If you're walking in your purpose you always should keep going. Things are going to come in the way, small things will start to aggravate you, sometimes things may even get hard but if it's meant for you then keep going. I've had my moments within my business where i became overwhelmed and wanted to quit and just stay home with my baby but owning a nail salon was always my dream and a goal of mine! I'm an inspiration to all the young girls that you can actually make it! If I quit then id be showing them it's ok to quit when things get hard. Read more>>
Ruby Juu | Radio Personality/Host

One of the things I learned in life is that quitters never win. So when it comes to giving up, for me its not an option depending on the situation. Lets just take a second to talk about the person that is contemplating on should they keep going or should they give up. There are many factors that a play a role in making decisions. Lets take a minute to reflect on the definition of giving up and to keep going. Giving up means to abandon a particular feeling, influence, or activity. To keep going means to continue moving forward. Now that you have explored to the definition of each option decide which option fits your life or current situation. Sometimes giving up on someone or something could be a great thing and on the flip side giving up could also be a bad thing. Sometimes keeping things going could be a good thing or it could turn out to be a bad thing. Its your choice to decide what's best for you. If it is making you happy and its improving your life keep it going and if its causing confusion and turmoil give it up. That's how you know whether to keep going or to give up. Read more>>
Arnesjah Miller | Author Strategist

I remember the nights I'd sleep in my car after spending hours in the library. You'd think I was crazy. But I was just a young girl pursuing my purpose even if it meant risking ALL of my comfortability. I left my hometown in 2016 because God was tugging me to step into my promised land in Atlanta, Georgia. Little did I know that all I had given up was preparation for where I am today. No matter how many times I'd transition from home to home month after month, something within me kept me going. I call it the passion to pursue my purpose. There have been plenty of times when I wanted to give up on my entrepreneurial journey. However, I am passionate to see the manifestation of my dreams and aspirations. It's in those moments when I feel like giving up that I think about the result of what giving up will bring me. Giving up will only take me back to the barren places I once lived. Read more>>
Kashara Johnson | Writer & Creative

It can be challenging to discern when to persevere and when to quit. I've walked away from projects for several reasons – sometimes realizing later on that I should've kept going. I've learned that it's essential to get clarity about your intentions. So I ask myself a series of questions before deciding now. The main ones being — 1. Does this work align with my goals and my desires for the quality of life I want to have. 2. If I knew at the end that I wouldn't fail, would I see this through? 3. Am I moving in the direction of love or fear? Generally, my answer to those questions gives me the answer I need. I know that we live in this hustle/productivity culture, but we should release the shame around quitting, especially if we're letting go of something that doesn't align or is causing mental stress. Read more>>
Kelley Geer | Toddler Party Rentals

I had been struggling with internally for a while, until fairly recent. I think there comes a point in every small business owner's journey where you want to give up. You may have certain goals you want to reach or project your business being at a certain point, then you realize things are not going as planned. For me, personally, I started off strong. I had a product that was new to most and I could not keep up with the demand. I was excited for what was to come, then things kind of plateaued for me. When this occurred, I began to doubt myself and had thoughts of maybe this is not the route I should be taking. It was not until we went through the pandemic, that I got my second wind. With the world being at a stand still, I had plenty of time to reflect on my journey. Although, I had specific goals in mind and I was hardly near reaching them, I had to take a step back and acknowledge that I was able to sustain my business during a time where most could not. Read more>>
Mary Claire Shurina | Registered Dietitian

The biggest factor that keeps me going is my "why". When I decided to pursue the path to become a Registered Dietitian, I knew I was lead by my drive to help others. I enjoy diving deep with patients and clients to learn about their background, culture, eating patterns, behavioral traits, and everything that makes them unique. Food is so much more than simply what we consume. Nutrition and wellness are elements of a much bigger picture that makes us up as individuals. My goal is to help clients and patients tap into their truest self to develop confidence to make the best food choices that serve them and help make them feel their absolute best!. Read more>>
Kristian Ayana | Coach,Motivational Speaker,Artist

It's easy to be discouraged and want to give up on your dream. I've been there. However, when you know in your heart that you're doing something that brings not only you, but others peace and happiness; then you don't quit! Never quit at something you love doing. If starting your business boosts your mental& others; then that's all that matters!. Read more>>
Zac Gilbert | Musician

Question yourself… is there is something you ACTUALLY want more?… If you can't find anything let that keep driving you. Read more>>
Regimia Williams | Influencer

In my life experiences, giving up has been a big benefactor in my life because things can get so rough and feel so impossible to conquer. However, due to the knowledge and understanding of my purpose and calling on my life; God did not create me to be a quitter! Whenever I get to a point of giving up I look at how far I've come and God continues to grant me the strength to keep pushing. That's the reason I developed my brand "Motivation on Purpose". It is a brand that exhilarates the purpose of knowing that there is no limitations to our Purpose. It's a brand of literally motivating on purpose. It's for the purpose of serving and inspiration. Things we really need in the days and times we are living in as you read this. So many people have lost, it's time to form a path for those who needs that boost. I don't know about you all, but I need that boat from time to time. When you are at the brink of giving up, stand still and look how far you've came. Read more>>
Brandon Davis | Photographer

This is something I've definitely struggled with even more so now with the pandemic. Photography has always been a passion of mine really ever since I picked up a camera, so between having gear stolen, Instagram posts deleted, or not getting as many likes as I'd hoped, letting all that get to you can be really discouraging. But that doesn't mean it's time to give up especially if it's something you're passionate about. Use that as motivation to be better ,see where you may need to improve and make adjustments. Don't give up evolve. Read more>>
Rachael Dowd | Fashion Model

A complex question for a complex woman. You're always told, "never give up" or "keep trying until you make it". And I understand the thought behind it. They want us to push ourselves toward our goals. They want us to know that many things are possible, even if you don't get it the first time. And while I agree, there are also limits and moments when it's okay to give up. I believe it truly comes down to the situation and my mentality. Is it harming my mental health? Is it destroying relationships with my friends, family, or partner? Am I clinging to a false reality or is it a reachable goal? If my answers lean toward no, then I'll keep going! But if my answer to any of those is yes, it's probably time to move on. All that to say, there are so many factors that come into play when deciding whether to give up on something or keep trying. The cold, hard truth is that not everyone will make it where they want to be. Some dreams aren't feasible. But there's nothing wrong with that. We are remarkable, regardless of where we are in life. We are talented and creative, and life is full of opportunities. Expand your horizons and you may surprise yourself. Read more>>
Austin Chunn | Film Actor & Filmmaker

I wrote my answer to the question, "Why did you pursue an artistic or creative career?" and then I realized, who cares? I think answering the question, "How do you know whether to give up or keep going?" would be more beneficial to others. So here we go… You could say that everyone is individual and every circumstance is unique, so it's impossible to say, but I believe we are all, ultimately the same. Certainly, there are times to throw in the towel. Have you grown passionless in your business? Are you bleeding money with no end in sight? There's wisdom in knowing when to concede. However, most of us should never give up the pursuit of our endeavors and certainly not our passions. We are brainwashed into believing that "success" is supposed to happen overnight, and if not, we've failed and should move on. That's rarely the case (and thank God, because we need time and failure to gain experience). Read more>>
Michelle Jo | Self Love Coach and Level Up after Heartbreak Teacher

I'm learning it's about perspective because life is always changing. Granted that is easier said than done. Definitely as an entrepreneur, at times I feel like I want to give up more than I want to move forward, and that's real ish. Adulting can sometimes be straight up ghetto lol and you add in following your dreams, it's a tough road. But I've learned the tough times are character builders and to also relish in the good moments and what feels good. So I feel like instead of giving up or keep going, taking a step back and evaluating will always help. Read more>>
A.G. Sully |Alt Rnb Artist

I think oftentimes when doing music we expect success to happen overnight. We see 17-year-olds blowing up on tiktok from one 15 second clip, we see faces popping up out of nowhere on New Music Fridays and we are left feeling like our hard work behind the scenes goes unnoticed. What keeps me going is the idea of building something sustainable, having fans that have been around since day one. What a beautiful concept- it's almost like building a family that (ideally) keeps getting bigger and bigger. What keeps me going are the small victories, the slow increase in numbers, the emails from blogs (even if it's just one)…I wasn't getting those a year ago. Ya know? If things are slowly stirring, that's my sign to keep pushing. If the same people from three years ago are still rocking with it, then that's my cue that there's something I'm doing that is sticking with people. Read more>>
Germaine and Shyriah Pentsil and Marshall | Podcasters & Consultants

For us, we've always been driven by creating content and media that we feel is needed but don't see. We also want to make sure that we're showcasing the creative and business minded faces from Detroit that don't get the spotlight. It's been hard, especially adjusting to the changes from the pandemic, but we also know that our work is important and valued, and that's what keeps us going. Also, in order to determine when to give up or keep going you have to spend time self reflecting. Make sure to give yourself grace, people hit rough patches but that doesn't mean give up. However, if your heart isn't in it anymore, there's nothing wrong with letting go. Read more>>
Butch Vega | Rapper/Artist

Life is full of ups and downs for all of us. Particularly the last year has been immensely challenging in many ways. I think that in those collective obstacles though there is opportunity. A reminder of the things that truly matter. If you love what you do — if you're truly, deeply passionate about your craft, then giving up is not a real option. When you create with material expectations, whether it is seeking validation, success or recognition, it's easy to get derailed by disappointment. I create because I have to. Because it's part of who I am and it's who I will always be whether one person knows my name or a million. Music is my life, so giving up isn't really an option. It's important to know when you're tired, when you need a break, when you need to regroup…but also to know that it's just temporary and you have to get back up and keep going. Read more>>
Rayvon Griffin | Photographer & Makeup Artist

Personally, giving up was never an option for me. Entrepreneurship has always been a dream of mine, even when I didn't know how I was going to do it. The thing about dreams is that the world is always going to test you to see if you really and truly want it bad enough. I learned to be careful for what you wish for because you don't always know what you'll have to give up to get there. Though my journey has had many peaks and valleys, I can truly say that I am thankful that I never gave up. Read more>>
Symone' Sullivan | Professional Organizer

There is no such thing as giving up. I know that sounds cliche, but it is the truth; especially, when I have my amazing son depending on me. I had my son when I was two months shy of turning 24-years-old. I just celebrated my 31st birthday on March 8th. Luckily, before having my son, I was already a college graduate and had a degree to rely on which allowed me to get my first job after college at a law firm in September 2012. My son came into this world January 2014. I worked at a law firm for nearly eight years before I resigned May of last year due to several reasons, but mainly because the pandemic had taken its toll on schools and workplaces. I wanted to be home just in case my son could not go back to school, but deep down, I had been unhappy for years. I knew in my spirit the pandemic was going to bring change to my life. At that time, I did not know how. Read more>>
Willow Ford | Author

I only pursue things that I am passionate about, so giving up is never an option. I'm in for the long haul on my projects so I take things one task at a time. Perseverance is a bunch of small victories that lead to your goals. Read more>>
Nnique | Singer/Songwriter, Model, Actress

Whether to keep going or give up? That's easy; you NEVER give up on anything you truly want. It doesn't matter how hard it may seem or how many obstacles jump out at you, those difficulties are a part of the process. Keep going. When it's making you cry, keep going. When it's getting frustrating, keep going. When you're getting overwhelmed, take a breather, but keep going. Nothing in this life comes easy and if it's making you uncomfortable, that just means you're about to pop. If you're feeling stagnant, that means you should push a little harder. But no matter what, you NEVER give up on anything because when you fall, you'll fall right where you want to. Read more>>
Gabrielle Parris | Graphic and Motion Designer

One way I determine whether or not to keep going or give up is to ask myself two questions. Is the situation bad? Or is it just hard? There's no sense in making yourself miserable to prove that you can accomplish something (especially if it doesn't mean much to you in the first place). On the other hand, when a situation is hard you understand that in order to achieve a goal, it's going to require hard work. When what you're achieving is a part of something you enjoy, it doesn't feel as bad to put forth the effort. Read more>>
Julie Ziadeh | Founder/Owner Results On Purpose Inc.

In May 2020, six months' worth of in-person workshops with global leaders and an innovative coaching program for frontline leaders came to a halt. My head filled with questions. Should I keep going? Should I give up? Will organizations and leaders have the bandwidth to focus on leadership development during this crisis? My calls with leaders told me that they needed support but struggled to find the time and energy. Since in-person workshops were gone, what did virtual excellence look like in my client's eyes? Honestly, I wondered, is it worth the effort, or should I give up?' The answer to keep going took time, skill upgrades, and a shift in my business model. I became a licensed DDI Consultant, which enabled me to add thirty-six competency-based courses to my portfolio. Courses essential to developing frontline leaders and individual contributors. Read more>>
Tanya Ambrose | Public Health Professional and Lifestyle Blogger

A few years ago, answering this question would've been tough. The road to earning a nursing degree is very competitive, and I found myself at the end of my first year in nursing school failing out of the program because my grades in 2 classes were not up to standard. In that quick moment, I had to decide if to give up on my ultimate dream or to continue to pursue it. I rely heavily on my faith, and I had to trust that nothing happens before its time. Even as a content creator in an industry that is sometimes deemed saturated and not having the support you expected when you first start can be discouraging, but the goal is to keep pushing no matter what. With the support from my family and very close friends, I decided to never give up on my dreams, even if I have to take an alternate route to get to my goals. I know I want to be of service to others, and that's what I'm set out to do. I live by the mantra "perseverance is key." Read more>>
Madie Ice | Wedding and Portrait Photographer

I know for photography it might be different than if you're starting a business with a tangible product. However, I still think this concept applies to almost anything. So, how to know whether to keep going or give up? I think it's to not have a backup plan. I know that sounds crazy to most people which it definitely did to me but think of it this way. Let's say you have a plan b or c, you're already telling yourself you're gonna fail. You're not focusing on the one thing infront of you. You're subconsciously telling yourself you're not going to make it before you've even given it your all. So when do you know? You don't. You just keep going. Read more>>
Jade Patton | Model & Actress

The only way I had to convince myself growing up, not only as a young adolescent surrounded by peer pressure, bullying, and the unnervingly painful expectations that you have for yourself in contrary to those like our loved ones, and how we sometimes, are too scared to share in fear of being ridiculed or judged. There were many times I can say "I wanted to give up." Of course, that's what happens with hope and being a human being. What bothered and still does about that phrase, while at the time, is when I feel my resilience starting to grow paper thin. In that moment then, somehow at that age, I told myself with the strength to keep carrying; "If you give up now, look at all of this time you've spent building, working, studying towards this. If you quit now, what will the fifteen-year-old-you be saying if she somehow had a time traveling machine and coincidentally just felt like checking up on how things were going?. Read more>>
Lauren Myers | Productivity Blogger & Content Creator

We never know when we will accomplish our goals, so giving up shouldn't be an option. These days, it is easy to get sucked into the comparison web when scrolling through social media. The thing about social media is that most posts are going to show you the glamorous side and omit the not so glamorous things and challenges. To compare 100% of yourself to the 50% (or less!) of what someone is showing you online doesn't even add up. Rather than focusing on what others are doing, it's important to stay focused on what you want to accomplish, do as much as you can to learn and improve your craft, and keep pushing! I do believe there is only one situation where you should change your focus. I don't consider it giving up, but rather switching gears. This is when you don't feel the passion for what you are working towards anymore. If the passion and drive isn't there, you won't be happy with what you're doing and it will be much more difficult to accomplish your goal. If you begin to dread what you're doing, it's time to move on and try something else. Read more>>
The Read Twinz Rachel and Autumn Read | Actor, Writer, and Life Enthusiast

Everyone has heard the popular saying, "Don't put all your eggs in one basket." The phrase advises you not to concentrate all your prospects or resources in one thing or place, or you could lose everything. However, recently the narrative has switched. In the current hustle culture, the grind grind grind mindset, you're to put all your eggs in one basket, and then watch that basket, because if it's not worth the risk then your dream must not be big enough… but why? Who's pushing that narrative? Humans are multifaceted creatures. Why are we not allowed to have multiple passions? After all, how much of life did you really get to experience if you limited yourself to only one prospect? If you dedicate your entire life to one sole purpose, you will inevitably, after everything you've been through, end up asking yourself, "do I keep going or do I give up?" For a really long time we always criticized ourselves for pursuing and focusing on so many things all at once. Read more>>
Jan Oliver | Artist

I am passionate about art, but there are times that I question my place in the "art world" and whether to keep going or give up. The temptation to quit usually comes from a fear of failure, comparison, or lack of self confidence. When those road blocks pop up, I look to my faith, drawing strength and reassurance from God and from my customers as well. My artistic ability is a God given gift. I pray daily for skill and guidance for each piece I create. I draw much strength from that and consider art as one of the many things that give my life purpose. Creating a piece that someone then wants to display in their home is an amazing blessing to me. I am so thankful for the support of customers, online followers, family and friends. Their support encourages me to press on! Giving up would be an easy, but selfish, option. Instead, I'm determined to work thru my fears, stepping up to the easel with the mantra of "Just start! If it's terrible, no one ever has to see it!. Read more>>
Cyrene Tankard | Influencer

The test of times shouldn't be the reason why someone gives up. It doesn't matter what industry you decide to go in you will face challenges. Check in with yourself and make sure you are happy within. Your business should be your baby and with any relationship there will be ups and downs, personally I don't think it's ever a time to give up. Maybe it's just time to adjust and shift gears. Never confuse that with giving up. Read more>>
Sabrina McGuire | Entrepreneur, Influencer, Content Creator, & Model

The only answer is to keep going. There was a reason why you started and you need to finish it. During the process it may get a bit hard or things may not be going as planned but, it's a marathon not a race. Keep going, keep pushing, and keep being consistent with whatever you're doing. The hard will pay off. Read more>>
Tiara Daniel | Behavior Specialist & Business Owner

An important lesson that I learned in my past is to never ever give up: Always keep it moving. If you fall down, always get back up and try again. It doesn't matter if it is the first time, or the billionth time, you must always get back up again. Regardless of what challenges you are facing, you have to keep pushing forward. Life isn't going to slow down for you, so you have to put in the work to reap the benefits. It is always important to set goals for yourself. Never stop reaching for the stars. Sometimes tomorrow is about learning from yesterday. Life has tough moments, however, always remember, "Tough times don't last, but tough people do!". Read more>>