Why they do what they do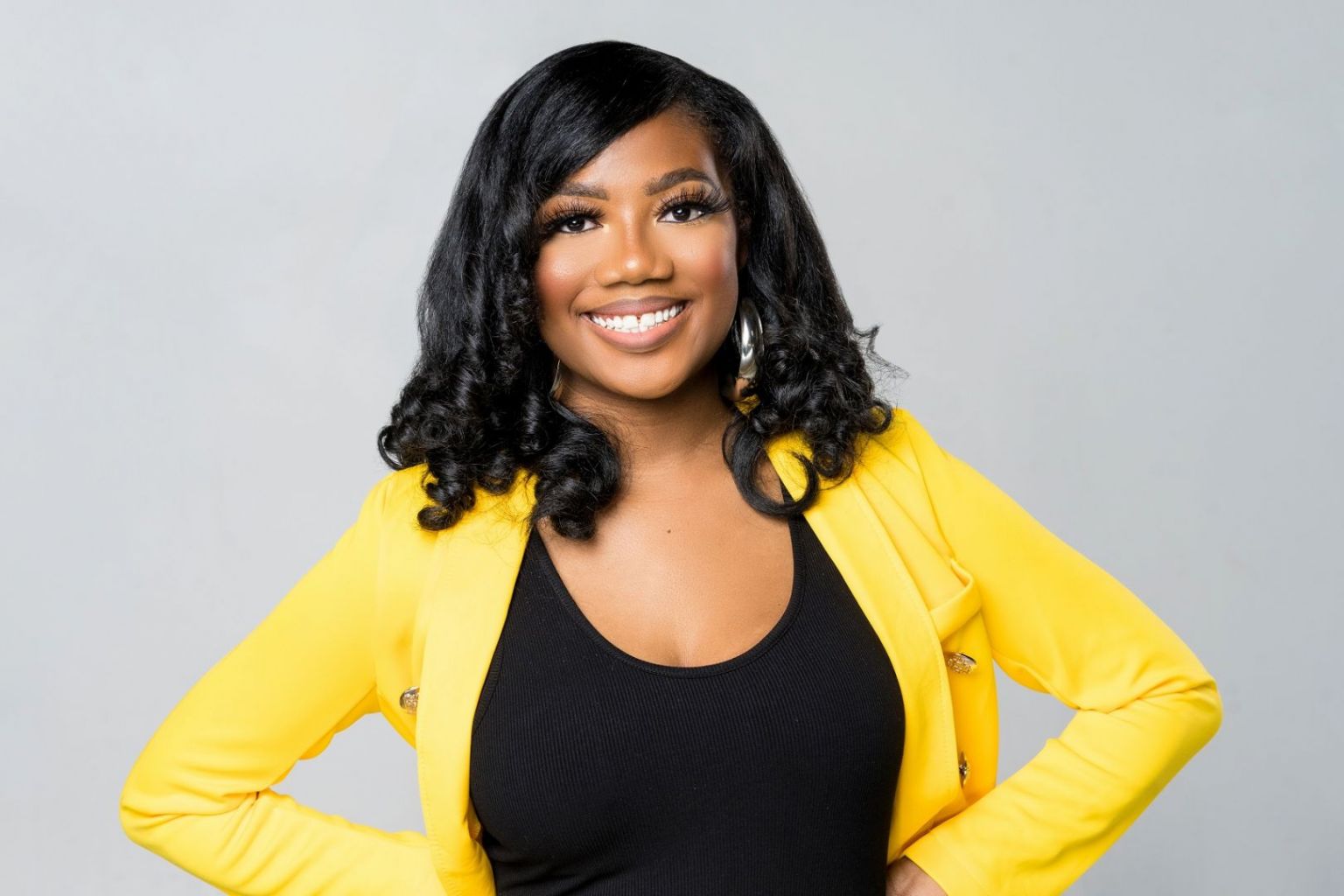 We asked some of the city's leading artists and creatives to tell us about how they decided to pursue an artistic or creative career. We've shared some highlights below.
Madam Cj | Singer/Songwriter,Sacred Sensual Dance Coach,Womb Wellness Advocate,Author and CEO

I chose an artistic,creative career because I love my freedom. I love being able to use my natural talents to create things that provide solutions and healing to people. Read more>>
Tara Davies | Taradactyl – Dj, Promoter, Playlist Creator.

I grew up in Knoxville, and there weren't many places for folks in my scene to dance. I'm a music lover and I love to dance, so I asked some friends who own a bar inside a Victorian house if I could play songs from my computer. They said yes and it ended up being really successful! When I moved to Atlanta in 2006, I met Decatur Social Club DJ Preston Craig and was introduced to the scene. I started playing with him at Graveyard, then kicked off my first party at Highland Ballroom called Square Pegz. I later became the first female resident DJ at MJQ Concourse with my (ongoing) party Heartbeeps. I've since held residencies all over the city as well as regularly recurring appearances for other events. Read more>>
Adaeze Orji | Singer Songwriter & Personality

I spent a lot of time encouraging and supporting others to pursue their creative talents, then suddenly I felt a strong desire to publicly express my own creativity. I was promoting for artist, managing, background vocals, or anything they needed to gain the confidence or complete a project. Now I pour that energy into myself. Read more>>
Kenya Nelson | Graphic Designer & Artist

Art and creativity has always been a part of my life. Ever since I was young, I've been creative whether it was making making clothes for my dolls or painting. It's honestly the only thing I know. I could see myself doing anything else. Read more>>
Maya Cole | Fine Artist

I've always had a liking for the arts whether it was dancing or playing an instrument. Deciding to become a painter was something that naturally spoke to me and just felt right. Read more>>
Akevo Jenkins | Writer and Director

I never knew that I wanted a creative type career growing up. I would always come up with these crazy stories and concepts that I would completely visualize from beginning to end. I would come up with back stories for characters in these stories that were fully flushed out. I loved every minute of it but never knew that could be something I could do. I would let people read my stories and they would be enthralled by them. I started with a cheap DLSR, making videos never thinking it would amount to anything, but my passion kept growing and i wanted, needed to do more. With each new video or new piece of equipment, I became laser focused on this passion and wanted to tell my stories to the masses; to share these insane worlds I came up with and have people lose themselves in the stories. Then one day I thought to myself, I not only want to write but I want to direct as well and the rest is history. Read more>>
Kathleen Mapson | Visual Artist

Art is an expression, an extension of who I am. Everything I approach is with a creative lens. I have always loved to design and make things. And for years I was a musician, not professionally, but I did learn to play five instruments. Creativity has been, and is at the core of who I am. So I had to pursue a creative career. Read more>>
Kyra Sanders | TrvpKK Musical Artist

I did not choose the artistic life, it chose me. Established in 1997, I was learning the power of frequencies from music since the womb. My father introduced me to a life of art and freedom in doing what you love and making a living out of it. My dad Kyle Sanders, bassist of HellYeah, is probably one of the best bass players in the world. Along with his brother Troy Sanders, of mastodon, I think everyone can agree they've paved their way and made a name for my family and rock & roll. The persistence, dedication, passion and love for music has been driving my family for so many years, it inspired me to follow the same path. Confused about life and my career, I was struggling at a very young age. My spiritualism and divine energy drives me to push my purpose and work on my skills daily. I'm currently getting back to my roots, exploring new frequencies and sounds to create my own avenue. I will release amazing content and versatile music for every supporter I have and continue to make. Read more>>
Hanna Dice | Graphic Designer & Maker

I chose an artistic career after I struggled to find the right major in college. Nothing really seemed to fit, and I even transferred schools to try and find the right path. After a couple of semesters in business school, I realized I needed to go in the opposite direction, one where I could steer away from a usual 9-5 and take pride in my newfound creativity. From then on, I put all of my energy to get accepted into the graphic design program at my college, and it all paid off!. Read more>>
Gabrielle Johnson | Model & Colorful Dreamer

I Think of myself as a Storyteller when describing my artwork: modeling, poetry, creative direction, photographs, I consider my outlets as chapters within my story. I have a saying " Life is the canvas, and every interaction is a brush". Referring to myself as a storyteller stems from an unforgettable art class. Every morning my Art teacher would assign an art piece or photograph from an influential artist. We were instructed to create our own story or as my teacher would say " Step into the art and allow your visions to guide you." I found myself in love with the idea of being able to bring my own story to life. With such depth as a young age, I took this approach and applied it my life. My Artwork takes explores the view of self-love and everything that comes along with it , the days you feel beautiful and proud, the cloudy days, the nights you spend on the porch wondering why you come find yourself in the situations that cause you to question your existence as a whole. Read more>>
Karinna Fischer | Hair Artist, Salon Owner, and All-Around Creative

I have been interested in many aspects of "the arts" for as long as I can remember. I participated in theater, orchestra, band, gymnastics, and various art and writing clubs growing up. Although I did very well academically, I knew that I would not pursue your standard "9-5" career. My interest in hair stems back to my childhood; cutting and coloring the hair of my Barbie dolls. That interest only intensified as I began to experiment with my own hair in my adolescence . After touring a local hair school during my senior year of high school, I knew instantly that hair artistry was what I was meant to do. Much of my creative energy is fueled by other artistic outlets. I enjoy painting and drawing; I have an Etsy shop that sells homemade apothecary items (bath teas, smudge bundles, candles) etc, and I'm an active student of the aerial arts. I have been practicing aerial for almost 2 years, specifically in sling, lyra, and pole. Recently I have dived into fire spinning, as well. Read more>>
Terry Lamonte | Master Barber , Barber Instructor, & Business Entrepreneur

I pursued my career because I seen then opportunity in it with vision of future goals. Being a professional barber led me to new levels in my life since I began back in 2013. It allows me to be flexible in my schedule while being able to be myself. I can create haircuts that are fitting to the clients head and then my haircut is off into the world for people to see. It helps me network as well in barbering because I meet incredible clients everyday. Barbering is my way of performing my art and creativity to pass on positivity in each of my clients' mind. Read more>>
Brittany Walton | Filmmaker

My decision to explore a creative career came after my freshman year in college. I initially started out as a Broadcast Sports major with the ambition to cover college games on ESPN. But, after the first semester, I began to think about my true passion, which is to tell visual stories. I knew that visual arts had the ability able to capture an audience through entrancing images and authentic, relatable storytelling. And that is what drew me to the best movies and TV shows. So that next semester I changed my major to Media Productions and haven't looked back since. Read more>>
Rene Russell | Band Leader for Rene Russell and the Bottom End, Songwriter/Musician

Being a singer, songwriter and musician is the only thing I ever wanted to do. Even when I was a child and other kids would say they wanted to be a doctor, or a nurse etc…I always said I wanted to be a singer! That never changed. Read more>>
QB The Don | Rapper

I knew that I didn't want to be kept in a box. Growing up you always hear "you gotta go to school and get a good job". But there's way more to life than that, so i took on both! There's no limit, there's no ONE THING, you can do whatever you want!. Read more>>
J'Aaron Merchant | Freelance Illustrator & Animator

A creative career isn't something that I pursued. It's kind of always pursued me. I think I pursued more of the business aspect behind having a creative career. The creativity is the easy part for me. It was learning how to get compensated for my work and time properly. Throughout my journey of learning how to be a business creative I've learned things like, how do I get paid properly for what I do? How do I file taxes for what I do? Do I need to budget for this upcoming project? I'll even admit that learning more of the business behind what I do has opened more creative doors for me as well. It's showing me that I don't have to box myself into one particular creative corner. I'm free to pursue multiple creative avenues within my career and diversify my portfolio and right now that's the focus that I'm in pursuit of. Read more>>
Jasmine White | Painter & Business Owner

There are multiple reasons I chose to start my creative career. let's start with the basic reason that everyone has said once in their life, "I simply was tired of working for other people" and only making enough to pay my bills. On top of that, I would come home exhausted too drained to create. So I changed the narrative kicked the 9-5 to the curb, and boom Self-employed artist. I pursued my creative career because It gave me a reason. Whenever I was going through a hard time I would create a new piece. The majority of my early pieces came from heartbreak and going through family issues. I would lock myself in my room and paint. It's a healthy coping mechanism I graciously acquired. I'm just amazed at how many people I have been able to touch with my craft, forever grateful. Read more>>
Brandi Christina | Natural Hair Influencer/Brand Ambassador + Aspiring Singer

Simply put, working at a 9 to 5 corporation never suited me. I tried it, I lived it, and I did not enjoy it. It felt very mundane and unfulfilling. But don't get me wrong, I respect and appreciate traditional workers; We need those workers in this world. I just knew that I was meant for a different route. Being a creative is challenging, exciting, imaginative, and humanitarian. I love being able to reach a masses with my content. I love being able to create without any restriction and rules and being a content creator does just that for me. Read more>>
Anthony Arasi | Audio Engineer & Producer

As you grow, the idea is to try as many new things as you can in order to learn what you do and don't like. I'd been singing since I could talk, but when I was 13, I began playing guitar. I knew pretty quickly after picking it up that this would be my future. As I got older and watched people around me get normal jobs, I was revulsed at the idea of sitting in a room for most of my day doing something I wasn't interested in. It always looked like indentured servitude, and I knew fairly early on that this wasn't for me. I figured that if I could find a way to make a living in music, I'd be free from this fate. Little did I know that my path would take me to the studio, which is an awful lot like sitting in a room all day. The difference, however, is that I LOVE what I get to do in that room. It's so much fun getting to help people create their art, and I wouldn't trade it for anything. I went graduated from Full Sail in 2005, started my career later that year, and haven't looked back!. Read more>>
Viola Ratcliffe | Art Historian and Administrator. Founder of Elynn & Rose, LLC.

I decided to pursue a creative career after taking an art history class as an undergraduate student at the University of Alabama. At the time, I was an elementary education major and planned on becoming an elementary school teacher. I took the class as an elective, never having taken a class in art history before and not really understanding what art history really was. While in my art history 101 course, I fell in love with art. I had always been surrounded by the arts growing up. My parents would often take us to museums, musical performances, our home even had works of art on the walls. That being said, I never really understood the way that art could be used to understand yourself, and your history. It was in that moment that I decided that I wanted to study art history and I changed my major from elementary education to art history. I took the courses required for my major and I also pursued other opportunities, including volunteering for local museums, working with professors, and applying for internships. Read more>>
Nina Aragon | Illustrator & Visual Designer

Originally, I went in to the University of South Carolina doing pre-med. I've always been really good at school and more specifically science classes, and in my mind that was the easiest way to get a job that helped others. And for a couple years, that's what I did, but I always took some art classes and other humanities on the side. Those were always my "fun" classes, something I got to treat myself too after studying all week. To me, art was something I always enjoyed, but never would pursue because I didn't want to be a "starving artist". Which is silly, of course, but that's something that I felt had always been drilled into me. I still felt that way when I switched out of pre-med too. I liked the classes, they were interesting, but I didn't feel strongly enough towards them to commit the next six years of my life to. I hate the stereotype that people who do art are bad at STEM classes, so I will say now: I was good at what I did. I could've been a good doctor; I just didn't think I really wanted it enough to dedicate basically my entire 20s to pursue. Read more>>
Kenyatta Victoria | Cross-Topic Journalist

I always loved the aspect of storytelling and giving a voice to those who did not have one because I used to feel like that at one point. Writing had always been an outlet for me to do and say whatever I wanted unapologetically. As a writer, I feel responsible for telling stories fearlessly because you never know who you will touch or inspire. I knew that becoming a writer was on my life path because of the joy and happiness that I felt every time I would see one of my stories published. Read more>>
Precious Onukwuli | Freelancer Photographer, Creative Director, & Content Creator

Since very young, back when I was about 9 or 10 years old, I've always identified myself as a creative. Whether I was having the drawing contests with my siblings or the token "drawer" for in class grade school assignments, I often found myself places in the role of the artist. That trend continued to follow me into high school and college as well. The medium of my art did change as so grew. And I soon, found my passion for photography & videography when I entered the four year Video Broadcasting course in my high school. From the moment I picked up a camera I knew I had found my calling. Read more>>
Tyler Matthews | Video & Multimedia Producer

Five years after college I was completely burnt out from working in finance. I felt lost, ashamed, and embarrassed because I put so much of my self-worth into my professional identity. Unfortunately, this sent me into a two-year period of depression and anxiety where I wasn't able to do the most basic things that I used to be good at. I eventually became very much isolated in my apartment which sucked: Social life, gone. Career goals, gone. Confidence, gone. Purpose, gone. But the one thing that comforted me was messing around with Garage Band on an iPad. I was amazed at how much more intuitive music apps had become since I'd been a creative high school student. But that just led me to want to learn more, eventually on a MacBook Pro with Logic Pro and Ableton. I started developing a knack for audio production by consuming Youtube tutorials and meeting new creative friends who had serious skills that I learned from. Read more>>
Denora M. Boone | Author and Screenwriter

I decided to pursue a creative career because it was a form of escape from reality for me in the beginning. Once I started sharing my creativity with others and saw how my stories would help them to cope, I knew that was the career that I wanted to continue working in. Read more>>
ihateROCKET | DJ & Producer

I have always been a fan of music growing up, so when my football career came to an end; I decided that I needed another way to change my life & reach success. Read more>>
Jasmine Dixon | Strawberry Lady| Influencer| Creative

When I first got into treat-making, I was a stay at home mom. I honestly had nothing going for myself. I did the typical stay at mom routine. You know, nothing exciting just the typical routine of cooking, cleaning, and taking care of the kids. However, one day I decided to make chocolate covered strawberries for my oldest daughter teacher. I had no clue on what I was doing and YouTube only helped me so much. I did it though! You'd think with me not knowing how to melt chocolate, let alone dip a strawberry that it would've frustrated me. It didn't. It gave me peace and provided me with happiness. I loved the way it made me feel. It was like I didn't have a care or worry in the world. It put me in a position as to where I wasn't worried about my existing problems. The more I got to experience that peace, the more I attempted to make strawberries. Read more>>
Sa Jules | Poet, Actress, Radio Personality, Business Owner

Arts actually chose me. I thought I was just being normal throughout the day, dancing, mimicking scenes I had seen on television, using my dolls and stuffed animals as my audience and all the while my mom noticed a natural gift in me. Read more>>
Melody Lyle | Chef and Owner Operator

I have always been a creative person. I used to like to write but got away from it thru the years. But the creative part of me was still there. As I got older I realized I loved to cook and decorate and entertain. My parents had owned a restaurant during my high school years and I always loved the catering aspect of it. Being able to create dishes and make people happy thru food became more than just a part time thing to a full blown passion. Read more>>
Zhairie' Hightower | Photographer
Art has always been a passion of mine ever since a kid so it was a natural selection. From drawing, music, fashion, even dance as well! Photography was only a small hobby of mine that I would do in my free time in high school using my phone or small digital cameras my mom would buy me. But once I got to college and was able to purchase my own very first dslr camera, I knew then that photography was something that I could definitely take serious as a career. I've always loved the idea of seeing my memories and creative ideas in picture form. It brings me joy to be able to help others capture those same moments as well. Read more>>